Baby showers are a fun way for moms-to-be to celebrate their pregnancy and the upcoming birth. Showers often involve fun decorations, food and drinks, and party games, all organized by the host.
If you are invited to a baby shower it is usually custom to bring a gift for either baby or mom, sometimes both.
If the thought of buying the best gift for a baby shower overwhelms you we can talk you through each aspect of buying gifts including answering the question "do you take the tags off baby shower gifts?"?
As an Amazon Associate, I earn from qualifying purchases. The links below may be affiliate links. Please read my disclosure policy for more information.
How Much To Spend On A Baby Shower Gift
It goes without saying that you should always buy a present that is suitable for your current finances so you should set yourself a budget before you go shopping.
If you are wondering what is an acceptable amount of money to spend on a gift there is a general guideline depending on how close you are to the mom-to-be.
The closeness of the relationship to the gift recipient will inform how much you spend, as you can see below:
Work friend or a distant friend – $20-$25
It is lovely that, as a work friend or a distant friend, you have been invited to a baby shower but you should not feel too guilty about spending a lot of money you don't spend too much time with or you haven't seen in a while.
Spending around $25 is acceptable and you can find nice presents for both mom and baby with this amount of money. You may even find a bargain that comes in under $20.
Relative or friend – $30-$50
Most baby showers are made up of friends and family members and the average amount of money spent on gifts is between $30 and $50 dollars which will get you a decent gift.
Close relative or Best friend – $60-$100
If you are attending the baby shower of someone special in your life, such as your long-term bestie or your daughter then spending anything up to $100 is a good guide.
This amount of money will allow you to buy something special or a larger item that will take the financial pressure from the parents.
Group gifts
The mom-to-be will not usually put high-value items on the gift registry or ask for them outright but if she is in need of a baby monitor, crib, or high-quality car seat, for example, then a group of friends or families can agree to pool their money in order to buy the big-ticket items.
This is a good alternative to giving cash or a gift card as often moms and dads will receive gift items from lots of different stores rather than all from the store they want to buy their more expensive items from.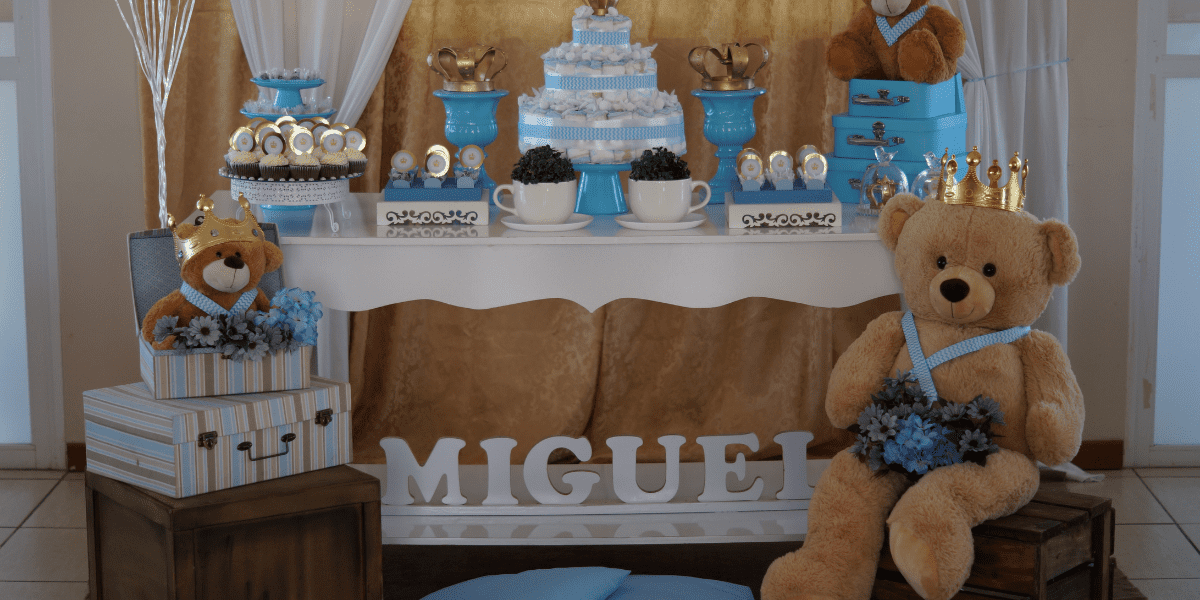 Buying vs DIY
If you have taken a look at the about guide on how much to spend on a gift and you are still worried about the quality of gift that you are giving it is important to remember that it is the thought that counts.
If you feel that you want to put more thought and effort into your gift and buying from a store makes that more expensive than you can afford then you can create a DIY present.
This DIY present can be the sole present that you bring or an addition to a present you choose from the gift registry.
DIY presents can include gift baskets, food items, handmade clothes for the baby, or vouchers for services that you can personally offer, such as massages or haircuts.
With a DIY present, you will not have to worry about taking the tag off but, regardless of how much you spend on a store-bought present you may want to keep the gift receipt unless the item was on sale and you don't want the recipient to know how much you spent on your gift.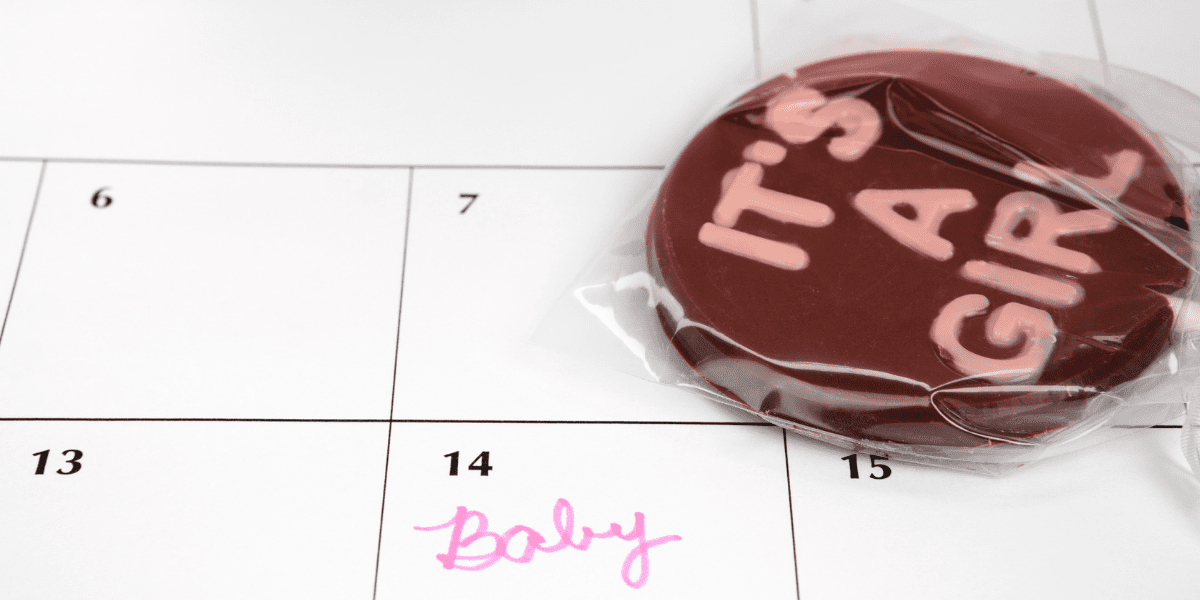 Gifts For New Parents
Many first-time parents will create a gift registry as they will be excited for their new baby to arrive and will have put a lot of time and effort into researching what items they want for their baby.
Buying a gift from a registry is very convenient and takes away some of the pressure of choosing good presents to buy for new parents.
When you buy a gift from a registry there is less pressure as to whether you need to leave the tag on or not as the parents will know where you bought the item from and how much it cost.
As the item was requested there is less chance that it will need to be returned to the store.
If you are buying for new parents and they don't have a gift registry you can look upon your own experience if you are a person yourself or ask a parent you know what the most useful items they received as a new parent are.
Gifts for additional children
Extra care needs to be taken when buying gifts for second, third, fourth, etc children as parents may already have a lot of items to they need.
This means that is a good idea to keep the tags on the gift and get a gift receipt.
Nevertheless, it is a nice gesture to put thought into buying a gift for parents who seemingly have it all and it could involve buying more helpful gifts, such as a baby minding voucher, home food deliveries for when baby arrives and there is no time to cook or treats for the busy parents.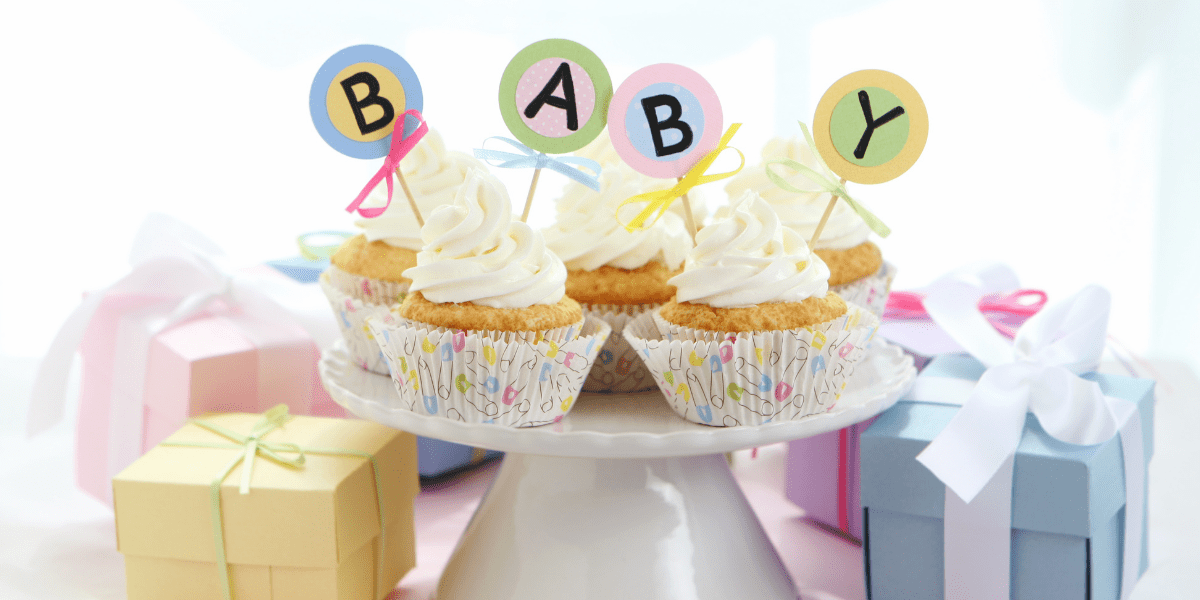 Keeping tags on baby shower gifts
In summary, if you are unsure on whether or not you should keep the tags on the gift you buy for a baby shower you just think about the following:
If there is a registry and you buy from that then you may not need to keep the tag
If you are unsure if the parents will like a clothing item then keep the tags
If you have bought an item in a sale you can leave the tag and gift receipt off the present if you feel it is best
If you are buying a gift for a second, third, or fourth child then keep the tags on in case the parents already have the item you have bought
If the gift is a DIY gift, such as a curated hamper then you do not need to keep the tag of every item
Baby Shower Gift Ideas
If you want to avoid having to keep the tags and give parents the receipts, the below gift ideas are good as they are unique or have a low chance of the parents wanting or needing to return them.
Books
If you want to buy a unique gift you can join the popular trend of buying a book for the new baby. You can buy an individual book or a collection of classic stories and insert a bookplate with a special message for the child.
You can buy bookends to hold the books if you want to spend more money than the cost of a book.
Baby Essentials
Parents can never get enough wipes, creams, diapers, bottles, pacifiers, etc so you can make up a basket of goodies that will take some of the stress out of parenting.
Keepsakes
Whether you make a creative keepsake yourself or you buy something from the store, you can buy a gift that will create fond memories of the arrival of the baby.
You can buy picture frames or memory boxes or even a gift voucher for a photoshoot once the baby is born.
Clothes
You can stick to safe options such as plain vests, onesies, socks, and vests that can be used no matter how many of them the parents have already bought or you can search for something unique.
Buying an item from a boutique or a store that sells one-off or limited edition items means that your gift will be less likely to be returned because of duplications.
Gifts for when the baby gets older
Most people will buy gifts that can be used when the baby is first born so to avoid duplication you can buy a gift that will come in handy as the baby grows. Items such as playmats, toys, high chairs, or feeding equipment are all good ideas.
You can also buy clothing in larger sizes so that the baby does not have too many clothes that they will quickly grow out of.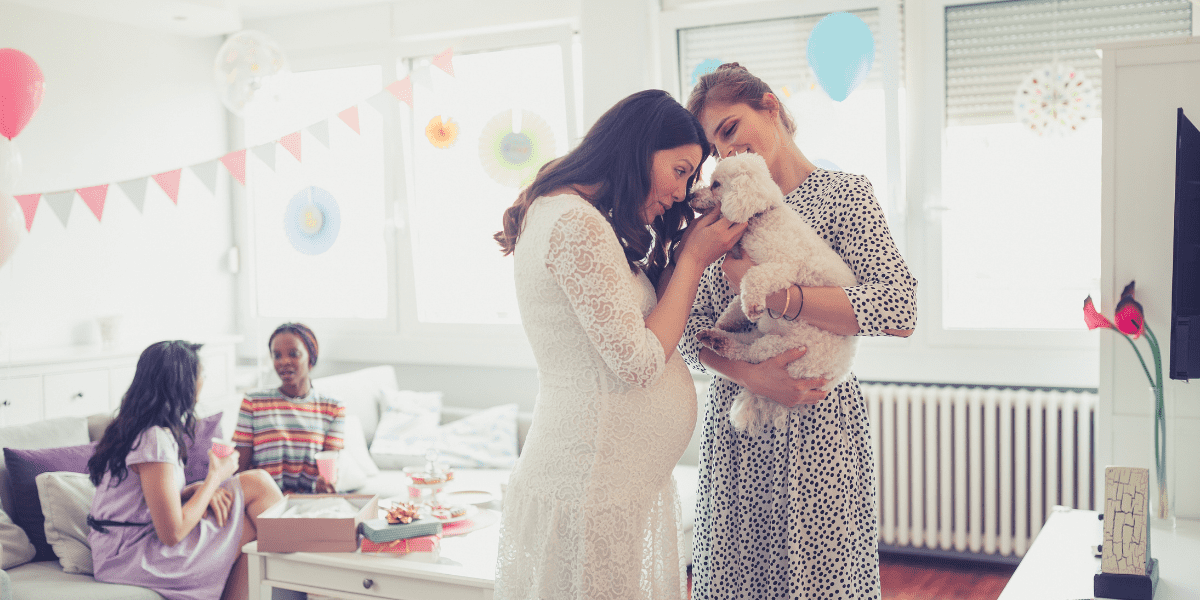 Regardless of what baby shower gift you buy the recipient is going to be more than happy that you have attended their shower and have been thoughtful In bringing a gift.
The card with a personal message or the note on the gift tag will be just as significant as the gift itself as it will provide a lovely keepsake for both the parents and the baby in years to come.