THE Best online breastfeeding COURSES
Are you looking to find the best breastfeeding classes available online? Good, because we've compiled them all in one place. Read on to find out more:
What is an online breastfeeding class?
Online breastfeeding classes are a way for new moms to get information and practical advice on the breastfeeding process. Where once moms were restricted to classes offered in their local area, these days, with the help of the web, you can access a whole host of online breastfeeding classes from all around the world.
There is a large variety of courses available, ranging from preparation classes before you have given birth, to neonatal classes that give guidance for women who are already nursing.
Learning to breastfeed can be a nerve-wracking process for many women, but guidance can make it that much easier. Not to mention that you can connect with other women in the same position as you.
Of course, while there is so much choice, it can be hard to know where to look for the best course to suit you. That's why this article will break down all the best courses available, from comprehensive all-rounders to the best for a quick refresher.
We ♥ honesty! Mama of Five earns a commission through the following hand-picked links at no extra cost to you. Read the disclaimer here.
Who needs an online breastfeeding class?
This is a good question. Typically, first-time moms are the most common candidates for a breastfeeding class. When having your first baby, everything is shrouded in unknowns. There is a steep learning curve to tackle for every woman entering motherhood.
Breastfeeding is one of those things that only you and you alone can do – hence it's important to get support, guidance and advice from instructors who really know what they're talking about. Of course, moms who have already had children may still want to attend an online breastfeeding class.
Every baby is different, and while you might have had no trouble breastfeeding your first child, it may be the case that your second or third baby is causing you more difficulties.
Alternatively, you might just need a quick refresher to remind you of the basics and see if any new, helpful information has come to light since you had your last baby.
The truth is, whether you've just had your first baby or your fifth, there is no shame in wanting to know more about the breastfeeding process – in fact, it's a sign you are committed to breastfeeding in the best way you can for the health and development of your baby.
When to take a breastfeeding class?
Now we come to another important question: when should you actually look at taking a breastfeeding class? At the start of your pregnancy, you're likely to have so many concerns about being pregnant and giving birth breastfeeding hasn't even crossed your mind.
Of course, as your due date begins to get closer, you might begin to worry about what happens after the big day. One of the things you'll need to do from day one is breastfeeding.
So, that in mind, when exactly is the right time to start thinking about taking a breastfeeding class? While there's no concrete answer and ultimately you should take a class whenever feels right for you, most experts recommend you enroll in your third trimester (28 weeks and beyond). It's probably worth doing this after you've already taken a birthing class, this is so you already have an understanding of the way's childbirth can impact your breastfeeding.
Of course, another factor in the third-trimester suggestion is that it's close enough to your due date for the information to all be fresh in your brain by the time you need to actually start breastfeeding. If you take the class too early, then you may not remember all the details.
Having said all that, there is no universal point that's right for everyone, some women may feel better learning early in their pregnancy and some may wish to wait until after their baby is born.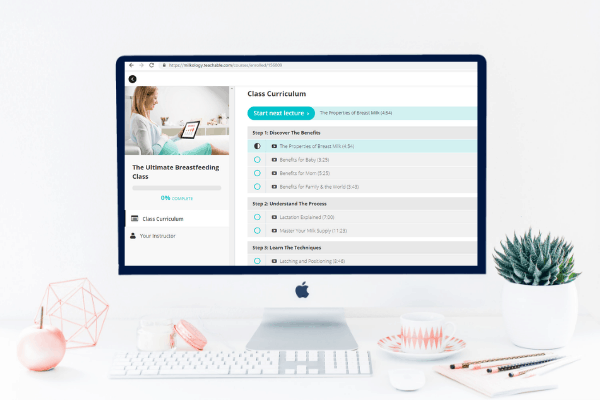 Budget is often a deciding factor for mothers who are expecting, with a baby on the way there's already lots of other stuff to pay out for so you don't want to add an expensive breastfeeding course to the list, too. This unlimited access online course; Milkology offers one of the cheapest paid courses around.
It is aimed at moms who are entirely new to the breastfeeding process or moms who lack confidence and are in need of a guiding hand. The course is 90-minutes long in total, with 13 video lessons included.
So, what do you get with this cheaper course? Here are the pros of the Milkology Ultimate Breastfeeding class:
Bang for your buck – although it is affordable, it covers 90 minutes of content which is a very decent amount considering the smaller price
If you're feeling totally clueless about breastfeeding, this course features plenty of beginner's foundational knowledge that will really help you on your breastfeeding journey
The course aims to leave you feeling empowered so that by the end you feel ready to tackle anything the breastfeeding process might throw at you
Like a lot of online courses, this can be taken at your own pace. Plus, with a lack of expiry date, you can always return to the videos if you need a refresher
And what are the downsides? Here at the cons of the Milkology Ultimate Breastfeeding class:
This course is aimed at very beginners, so if you already know some information about breastfeeding or have given birth before, you may find some parts of this course boring
While the class comes in at a total of 90 minutes, the 13 videos mean each lesson is pretty brief which might be annoying if you're looking to go through them all at once
If you're a single mom, it's worth being aware this course does address partners too – just something to bear in mind
As already mentioned, there are a few videos to get through – this can be a blessing or a curse depending on how good you are at self-motivating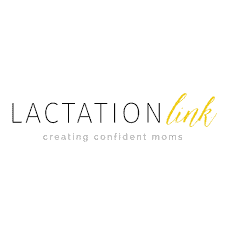 We all learn in different ways, while some people might get more from a book or written knowledge, most people tend to be more visual learners. That's why video guidance can be so important when seeking out online breastfeeding classes – and the Lactation Link course comes with three amazing videos! So, you certainly won't be short of visual learning materials. Especially as all these videos make use of graphics and bright colors to make them engaging and accessible.
All this in mind, here are the pros of the Lactation Link 3 video bundle course:
A professional course designed by qualified experts
No expiry date means you can access this course at any time, so you can work through all the information at your own pace and return any time you need to remind yourself of the lessons you've learned
Information-rich, explaining not just how to breastfeed but why this is an important task to undertake
You'll get my three signature courses, Breastfeeding Basics, Breastfeeding Hurdles and How-To's, and Pumping and Storing Breastmilk.
Of course, no class is perfect, so here are few of the cons associated with the Lactation Link breastfeeding course:
This course describes itself as a course for pregnant women in their 'first trimester', which might be a bit too early or stress-inducing for some women who are not yet thinking about breastfeeding so soon in their pregnancy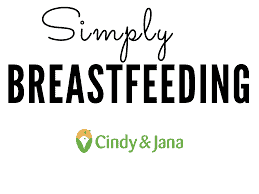 If you've given birth before or have already dedicated a lot of reading to the topic of breastfeeding, you might be looking for a course that can give you a quick overview without overburdening you with a long course that covers too much information.
The Cindy and Jana class is perfect for just this, it pitches itself as a prenatal breastfeeding class. Their course is based on the belief that it's better to get your breastfeeding knowledge pre-birth. The whole idea being that you feel confident in breastfeeding from the very first day you have your baby in your arms. Like the previous two courses, Cindy and Jana offer a lifetime subscription so you can go back to this course post-birth, too.
Here are the key pros of the Cindy and Jana breastfeeding course:
Combines information with practical advice, including guidance for comfortable breastfeeding positions
Includes a three-step guide for working through any breastfeeding problems that might arise
No expiry date and the learn-in-your-own-time format make it perfect for moms who just need a quick reference guide now and then
Covers answers to frequently asked questions so that you have less reason to worry about any personal issues you face
And what are the issues? Take a look at the cons of the Cindy and Jana breastfeeding course:
If you want a wholly comprehensive class, this might not be the one for you as this deals with a lot of top-level information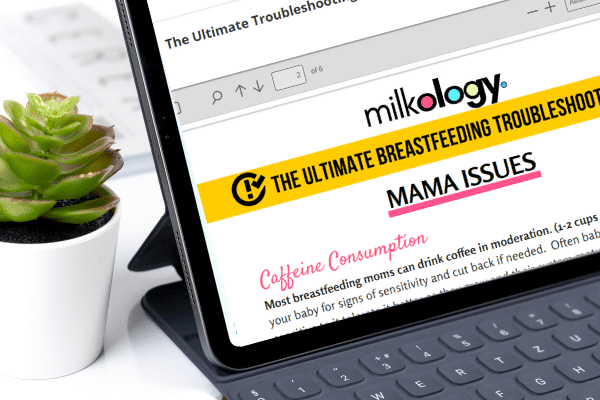 A breast pump inevitably becomes an integral part of most new mother's lives when nursing. You may need a breast pump to help with dividing feeds with your partner, or, to stimulate lactation for women with a low milk supply. Whatever the reason, using a breast pump can be a daunting thing – the instructions that come with your pump rarely tell the whole story.
Hence, Milkology offer an exclusive pumping class to help you get it right. The Milkology class comes with 11 videos and it takes 90-minutes in total to complete. The course is available 24/7 and has no expiry date, so you can return to any lessons you need to brush up on, wherever you are in your nursing journey.
Here are the biggest pros of Milkology's Exclusive Pumping class:
The whole course costs just $19, making it pretty cheap, especially considering you have unlimited access
The course includes the "biggest secret" to achieving pumping success
As well as practical information, Milkology offer tips to look after your mental wellbeing while breastfeeding and using a breast pump
The class has a very positive, approachable style that aims to leave moms feeling empowered, rather than intimidated
And the cons? Here are a few things to consider before signing up for Milkology's Exclusive Pumping class:
This course is very much for getting you up and running, it doesn't offer any advice for after the two-month neonatal period
While the 90 minutes certainly makes it an easy course to digest, if you're looking for a greater level of detail in one place you might want to seek out another course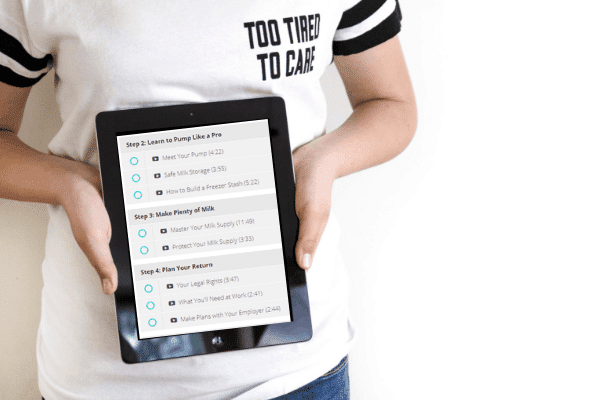 Getting back to work after maternity leave is one of the things that many moms dread, not only do you have to leave your baby, you're likely still lactating which can be pretty stressful. Continuing to breastfeed while you're back in work means dealing with a whole new level of complication, but luckily the Milkology back to work course has got you covered.
The course is made up of 13 short videos (all around the five-minute mark) that compile all the information you need to know before going back to work while still breastfeeding. Once again, Milkology offers lifetime access – so there's no expiry date on accessing the videos – they are there forever.
So, what are the best bits of Milokology's back to work course? Here's are the major pros:
Includes strategy to maximize milk expression so that you can pump milk and work around your career schedule
Includes ideas and steps for making a contingency plan with your employer so that you can go back to work with full confidence in your employers understanding
Coming in at about 45 minutes total, this course is condensed for your convenience – something that's likely important when prepping to go back to work
And here are a few of the cons relating to the Milkology back to work course:
Everybody's work situation is unique, and Milkology tends to focus on how this can work for more typical work arrangements (rather than shift work)
While the course is short, (less than 45 minutes), the fact it's broken into lots of smaller videos could be a bit annoying if you wanted to absorb everything in one go
Though this is very helpful for women looking to get back to work, the $19 price seems less reasonable when you consider you might have already forked out for other breastfeeding classes before giving birth, and right after giving birth, too – it can all add up if you're on a budget!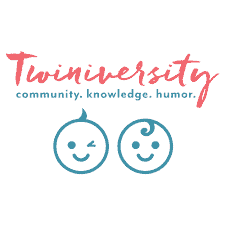 If you're pregnant with twins, the thought of trying to feed both babies probably makes your head spin. Luckily, that's exactly why Twinversity was created. The course is helpful both for moms who are already breastfeeding their twins, and those who haven't given birth yet.
It is specifically designed to help women with all the challenges and rewards of nursing two babies at once. It has 36 instructional video modules, 2 troubleshooting modules and 11 modules recounting the real stories of real twin mamma's stories – so you won't be short on content! You will have access to the course for just 9-months, so make sure you don't buy it too early as you might need it later on.
Here are the key pros of the Twinversity Breastfeeding Twins class:
If you're expecting twins, you'll know how frustrating it is trying to find guidance specifically made for you – but the Twinversity course is purpose made with twins in mind
The course is very comprehensive, so if you're looking for lots of detail you will not be short-changed by this course
The course uses certified lactation consultants, so you know you're being guided by professionals who know what they're talking about
Dialogue is kept clear and simple, so that even challenging concepts are easy to understand
All of that in mind, let's take a look at some of the possible cons associated with the Twinversity Breastfeeding Twins class:
There's a lot of information and only a nine-month access period, meaning if you purchase the course too soon you may find your access expires before you're fully confident
The course comes in at $99, while this reflects the density and amount of material, this might a bit pricey for moms who are preparing to buy double the amount for their twins, too
The course is very extensive, which many would consider a good thing, but if you're feeling stressed out (and already dealing with 'baby brain') you might prefer a simpler, more concise approach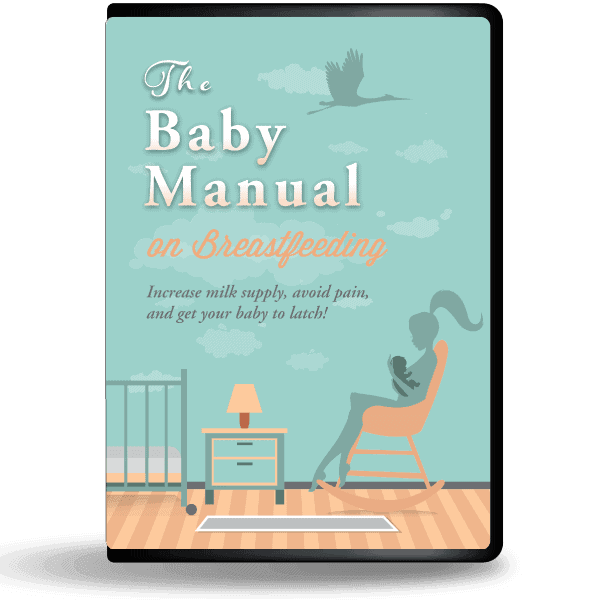 The best free online breastfeeding class – The Baby Manual
Having a baby is expensive business, there is seemingly no end to the things you have to buy, so having to pay out for a breastfeeding course on top of everything else is less than ideal when you're trying to be careful with money.
Luckily, the Baby Manual have a solution to your problems with their FREE breastfeeding course. This course will cover all the basics you need as a breastfeeding mom, including how to increase your milk supply, avoid pain and get your baby to latch. The course is available for just one month and the running times total at 41 mins.
Here are the pros of the free baby manual breastfeeding class:
No cost means one less stress for you, with a 41-minute running time, you can cover all of the basics without paying a penny
The course includes demonstrations with clear step-by-step instructions
The course is led and designed by certified professionals who are lactation consultants, so you know it includes quality information (despite being free)
And what about the cons? Read on to find out the downsides to this free course:
As you might expect, the free course comes with some limitations, so you'll only have access to the materials for one month – and that time will fly in the blink of an eye in breastfeeding terms!
While 41 minutes is concise and brief, it also means the course focuses on top-level material without going into too much detail in any particular area
Conclusion
From the total beginners to the seasoned breast feeders, there is truly an online course out there for every mom. Whether you have a big budget or none at all, hopefully, this round-up shows you that there's always plenty of information and support accessible for moms in the internet era. So, get your note pad out, prepare to take notes, and you'll be on your way to empowered, breastfeeding confidence in no time.