Diapers are a common gift at baby showers, and before you know it, you have tons of them! When diapers are gifted, sometimes they are the wrong size, or can irritate your baby's skin.
If you happen to receive lots of diapers at a baby shower, don't worry, lots of stores across the country will take them back and exchange them. The general rule is that the package has to be unopened, have been in that persons possession for under a year, and sometimes, you don't need a receipt.
If you are buying diapers for a gift for someone, you can also ask for a gift receipt so they can be exchanged if necessary. With that being said, some stores do have different policies on when they will accept returns on items, so be sure to check out that stores policy before you return them.
Some stores will also only let you return your diapers if you have a baby registry open with them. Also, when returning diapers, the diapers must be bought from that same store. You cant buy diapers at one store and then take them to and return them.
Another point to consider is if the diapers were bought online. If they were bought from Amazon, you will have to pack and return them yourself, which can be more time consuming that if they were bought at a general store.
As an Amazon Associate, I earn from qualifying purchases. The links below may be affiliate links. Please read my disclosure policy for more information.
Where else can I take diapers?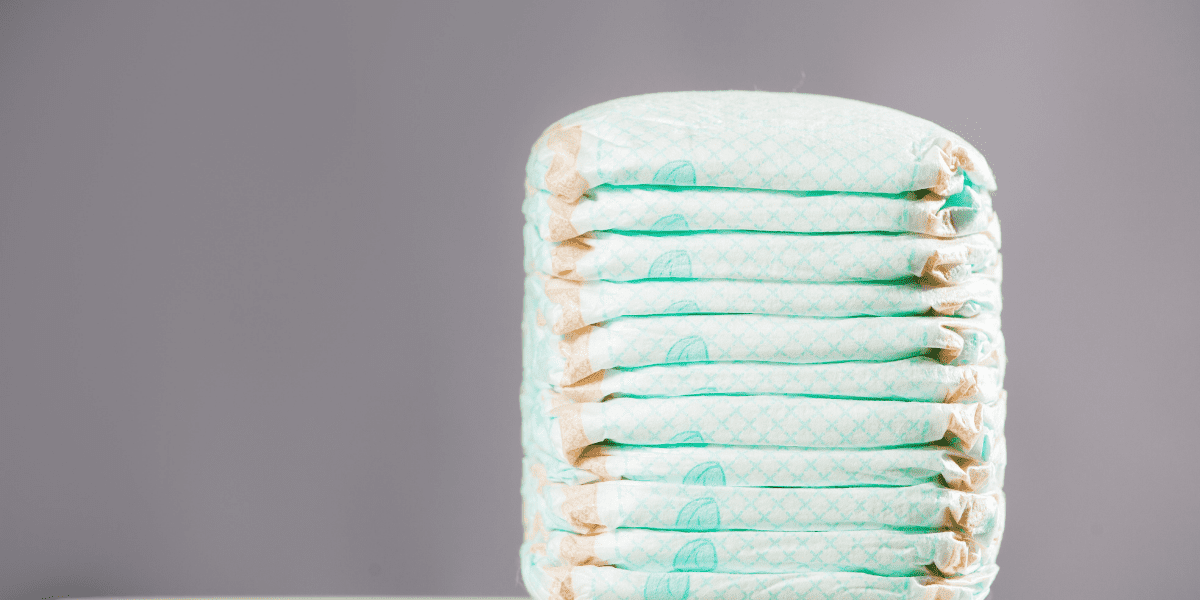 If you're not having any luck with the store returning the diapers, or they came from an online store and you don't want to spend time packing and delivering, you could always donate your diapers to a charity or foodbank and give those less fortunate access to diapers and baby care products.
Churches and daycare centers will also accept diapers. You can also donate unopened diaper wipes.
You can also consider giving them to a friend who is having a baby. Ask around your friends and family and see if they know anyone who is expecting.
Women's shelters and homeless shelters also accept diapers.
Should I buy diapers in bulk?
It isn't generally a good idea to buy diapers in bulk as babies grow so quickly. It isn't a good idea to buy the very small sizes in bulk as you may not need them for long and then you have too many diapers of the wrong size.
It also isn't a good idea to buy bulk diapers as a baby shower gift for this reason, even with good intentions. If you are thinking of buying in bulk to save money, the best tip would be to buy in bulk as soon as your baby's diaper size changes.
That way, you will have the pack for longer and have more chance of getting through the packs, saving you money in the long term.
Can I exchange cloth diapers?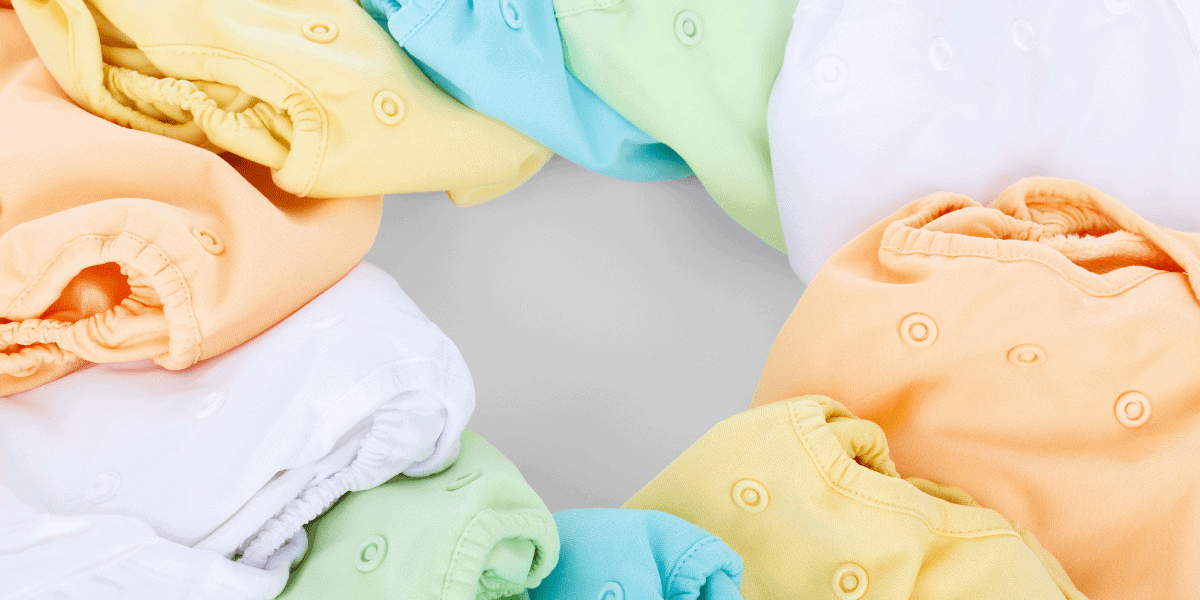 You can exchange cloth diapers as long as they haven't been opened and haven't been used. If you have unopened cloth diapers, you can also donate those to varying places.
You will often get cash or store credit for your return. If you are unable to return your diapers because they have been used, opened, or are missing a button or elastic, you could repurpose them around the house and use them to wipe up spillages.
You could also keep them for if you are planning to have any more babies.
What stores take unused diapers in the USA?
Can I exchange diapers for a different size?
Usually you can exchange diapers for a different size. Often, you don't always need the new born size for too long, and stores are used to this as often diapers are given as a gift, or on a baby registry.
You don't always need the receipt just to exchange diapers for a different size, especially if the pack is unopened.
Most stores are happy to accept like for like. Even if it is a different brand. Again, each store is different and you can do to a store in one state and they won't ask for a receipt, but other stores in other states will. Most stores are accepting as long as the pack is unopened.
What are good baby shower gifts that aren't diapers?
Muslin blankets
Baby shoes
Diaper wipes
Larger size baby clothes
Teethers
Balls
Touch and feel books
Scratch and sniff books
Story books
Informative books
Baby bag that can hold multiple things like bottles, diapers, wipes, snacks.
Diaper pail
Feeding equipment such as bottles, steriliser, suction mats, baby cutlery and plates.
Trainer cups
Bouncer chairs
Mobile toys
Night lights
Gift cards so parents can buy the bits they need
Digital storage for all of those pictures and videos that will be taken
Photo album
Photo shoot
Things for parents, not just baby
Can I donate open packs of diapers?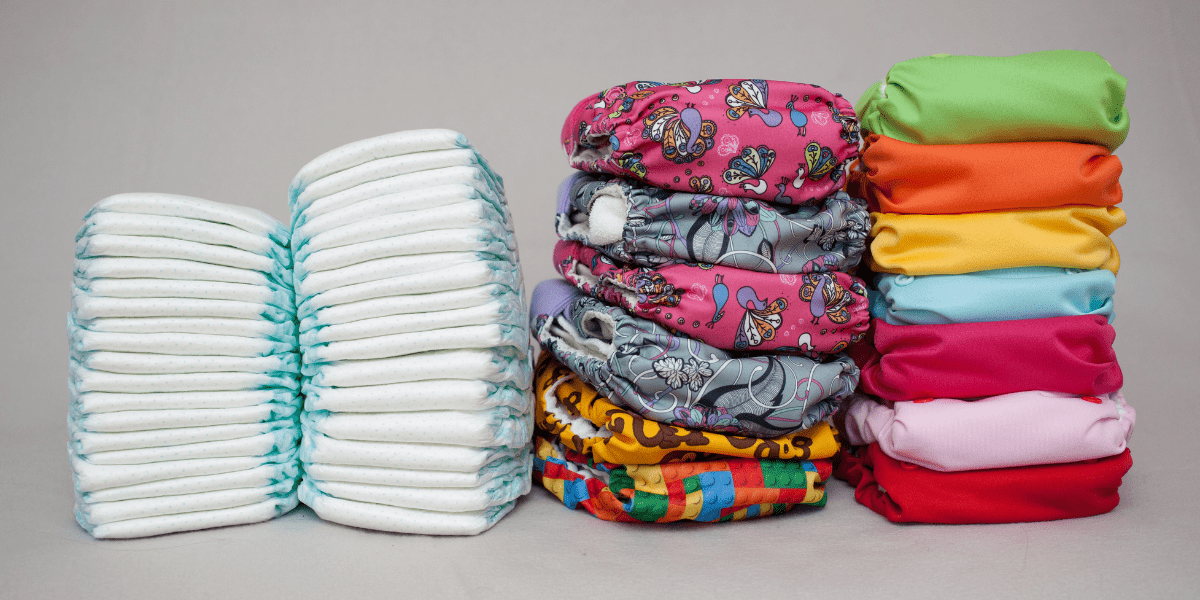 Some homeless shelters, churches, women's shelters and food banks will accept open packs of diapers, but generally prefer them to be unopened for hygiene reasons.
Do diapers have a sell by date?
Most diapers will last around two years. After that, they lose their effectiveness.
This is because the elastic in the diaper will start to rot or weaken. This can cause ill fitting diapers on the baby so the diaper may leak.
Nobody wants to deal with leaking diapers! Also the absorbent crystals inside the diaper may not absorb as much any more which is another factor that will cause leaks.
If the crystals are expired, the nappy will feel heavy, as if it is already used. The diaper itself may also lose its color and turn a yellow color.
If you did use an expired diaper, you won't harm your baby. The diaper just may not be as effective anymore and be more prone to leaking, leading to more changing needed.
Storing diapers for another baby
You could always hold on to your excess diapers from your baby shower and store them for your next baby just bear in mind they will only last two years. If you do decide to store your diapers for your next baby, make sure they are stored in a cool and dry place.
The reason for this is that humidity can cause the crystals to absorb, so they might absorb moisture and then not be able to be used. The elastic may also become weaker, or brittle, if not stored in a cool and dry place.
You could always try putting the diapers in a sealed bag once they have been opened to help them last longer.
Other uses for excess diapers
Spillage rags 
Let your children apply them to their dolls
Give them to friends 
Make a diaper cake – and no, you don't eat it! You layer the bigger size diapers at the bottom, then another size on top and so on and wrap it. That way, if you do decide to give diapers as a gift at a baby shower, the parent will have multiple sizes. 
Ice packs 
How many cloth diapers should I buy for a baby shower?
This depends on the baby, a rough estimate is that a newborn can get through up to eight to twelve diapers a day. This isn't uncommon, and on some days, you may need more.
As the baby gets older, they will need less and less. It is a good idea to buy multiple sizes as newborns grow quickly and don't often need a newborn size for long.
Most people base how many diapers they buy, on how many times they want to use the washing machine. If you buy less diapers, you will be using the washing machine more.
Once children get to around 18 months old, they start using considerably less cloth diapers at around two to four a day. Most people advise aiming to always have ten to twelve cloth diapers on hand at any one time.
Can I donate unused diapers to Goodwill?
Goodwill regularly accept unused and unopened diapers at their stores. They also accept all sizes and will give to those who are in need.
You can also donate any other unwanted baby items such as clothes and shoes. As babies grow so fast, you will find you will also accumulate a lot of clothes and shoes over time.
Most thrift stores will accept unopened diaper packs, and clothes and shoes that still have some life left in them. Donating can really help other families who are in need and struggling, it will also make you feel like you've done a good deed too!
Diaper brands in the US
Huggies little snugglers – The diaper will have an absorb liner which helps to keep the skin fresh. It is hypoallergenic and has a breathable outer cover that helps to keep the skin dry. It also has a wetness strip to indicate when your baby needs changing. It is also free of latex, fragrance, paraben lotion and chlorine.
Wegreeco washable reusable baby cloth pocket diapers – This is a set that comprises of 6 patterned diapers, 6 inserts and a wet bag. These diapers are made of polyester and designed to be breathable. The inserts are also made of microfibers and bamboo. This helps to provide extra absorbency. They are designed to be washed and used again to cut down on waste. 
Huggies Little Movers – These diapers have a contoured leg cut which helps to create a snug fit and prevent leakages.
Pampers easy up pull-ups potty training for girls – These diapers are designed to be just like underwear. The waistband is stretchable and has easy tear sides to provide and adjustable fit. The diaper has an extra lining to help prevent leakages, and an inner cotton lining for softness.
Huggies Little Mover Diaper Pants – These diapers look like pants on the outside and are best for babies that are learning to walk but aren't potty trained yet. It has a pre fastening design so you don't need to adjust the diaper. The diaper is very stretchable and provides twelve hours of leak protection.
Andy Pandy disposable bamboo diapers – This diaper is made from bamboo and helps to keep rashes away. It is also hypoallergenic. It has antibacterial material to help prevent irritation and has an Aloe Vera lining.
Amazon brand mama bear best fit diapers – This diaper is aimed towards newborn babies with soft material and a quilted liner to absorb wetness. It's stretchable sides provide a secure fit with twelve hours of protection.
Luvs ultra leak guard diapers – the diapers has three absorbent pads for twelve hours of protection with adjustable tabs. The witness indicators turns blue when the diaper is soaked.
Earths best tender care chlorine free disposable diapers – The diaper is made from biodegradable and eco friendly materials. It does not contain chlorine which is better for the environment. It is good for sensitive skin as it is free from latex, dye and fragrance.
Diaper delivery services
In order to reduce waste, you can also use a diaper delivery service. The service will work out how many diapers you actually need so you aren't returning countless diapers.
Lots of these diaper delivery services work on a subscription based model. Some companies specialise in cloth diapers to help reduce waste too, cloth diapers are greener for the environment.
Some companies will also wash the diapers and return them to you, but you may not get the same diapers back each week.