Finding a baby stroller is a special moment for a soon-to-be mum, you will, after all, spend a large amount of time pushing one round. When looking for a stroller you want one that is safe and comfortable for your baby, easy to maneuver, and easy to store. These rules apply whether you have one, two, three, or more babies. For this list, we are concentrating on triple strollers.
As an Amazon Associate, I earn from qualifying purchases. The links below maybe affiliate links. Please read my disclosure policy for more information.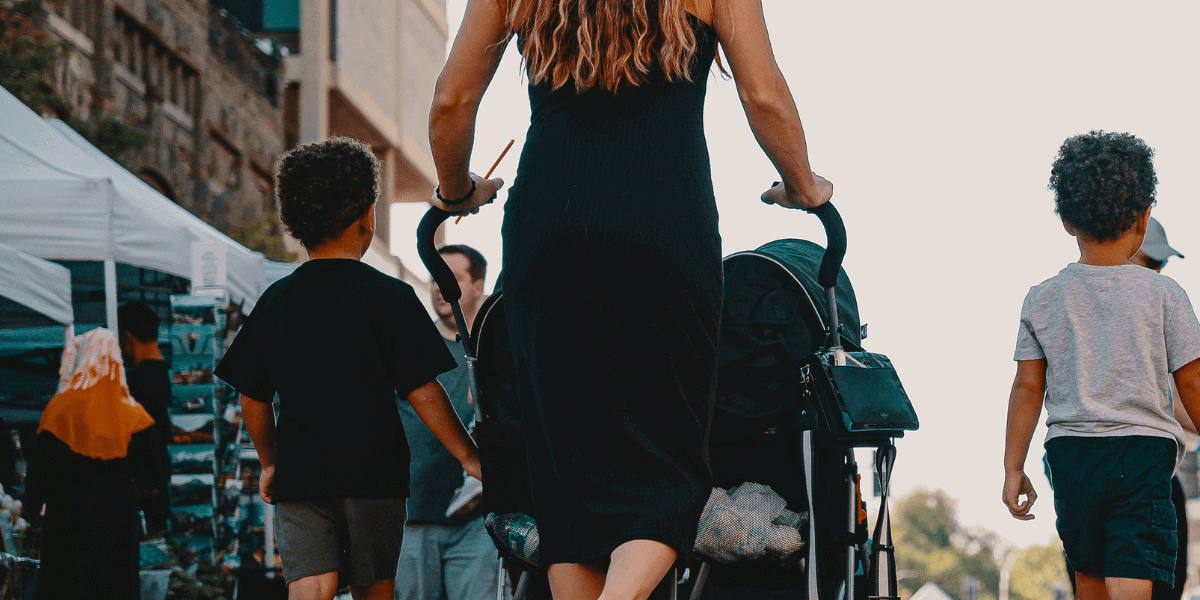 Designed for either triplets or three young babies.
Before looking at particular brands it is important to consider what build you want your triple stroller to have. Universally twin strollers are designed to be streamlined and lightweight whereas triple strollers are very bulky.
So if you are only planning to use a stroller sometimes then it may be worth considering buying a twin and investing in a baby backpack for your third. This will make life easier if you have twins and another baby close in age.
The 'All-Terrain Stroller'- The Valco Baby Tri-Mode Twin EX Stroller
If you're an outdoorsy family you will want a stroller that can handle most terrains and doesn't have tires that will get punctured easily. For this purpose, we recommend the Valco Baby Tri-Mode Twin Stroller. This stroller is manufactured by an American company but is available to be shipped to the US.
Weighing in at 34lbs this stroller is bulky but it isn't the bulkiest on the list and the design was updated in 2016 to have a more effective fold-down method making it easy to store.
Without the rain canopies attached this stroller is just over 29 inches wide meaning, it will fit through any standard doorway. With the canopies added it takes the width over 31 inches. If you live in a large town or city this is something you may want to consider when choosing this stroller.
The stroller has two large seats that offer plenty of room for your little ones. If you have three children you can buy an additional toddler seat attachment that simply clicks onto the frame in front of the two seats.
This seat is purely designed for toddlers only as it does not recline, so your child will need to be at the age where they can hold their head up to ride in the seat.
Pros:
Is designed to move easily on all-terrain, perfect for outdoor activities.
Is easy to fold down and store.
Can easily accommodate three children with an attachable toddler seat.
Cons:
The width with the rain canopies on could limit access to some doorways.
This is the most expensive stroller on the list with a price point starting over $1000. This luxurious stroller has an in-line design so your babies will be sat behind one another not next to each other taking away any worries about the width of your stroller whilst you're out shopping.
To accommodate the length, they have designed this stroller with a special handlebar like a car steering wheel which can effortlessly maneuver the wheels at the front. This stroller is perfect for both triplets or children of different ages as the seats click onto the frame making it easy to transition from a car seat to a toddler seat.
These can be both front and rear-facing. Whilst the seats can easily be clicked into place it should be noted that it does not fold down very well making it a struggle to fit into the boots of most small cars.
The entire bottom of the frame has been fitted with a large basket which consumers have praised for being big enough to fit entire food shops in.
Pros:
The in-line design means it is not too wide and bulky.
The seats click into place making it easy to accommodate triplets or children of different ages.
It comes with a steering wheel to help easily maneuver through tight spaces.
It has a large basket underneath for all your shopping needs.
Cons:
It is very large when folded down making it incompatible with many small cars.
It has a high price point ranging from $1000 – $1600+
For all that it offers, the Joovy Big Caboose Triple Stroller is the most reasonably priced stroller on the list with a price point of around $200. This Stroller is a 'sit and stand' stroller meaning it can accommodate twins and an older child easily.
There are two seats and a standing platform that can be used as a bench seat with a harness to keep your toddler secure. It has a slim design with inline seats like the above Peg Perego Triple Stroller.
The seats do not recline very far making it unsuitable for newborns who would have to ride in car seats (car seat adapters can be purchased separately). The seats are suitable for babies over 6 months old.
This stroller also includes a large built-in basket underneath for your shopping. For easy storage, it does fold down flat however it is long and you may struggle to fit it into the boot of some cars.
Pros:
Suitable for twins plus an older child
Slim design
The ride onboard has a safety harness and can be covered by the canopy from the seat in front
Large storage compartment
Easily affordable
Cons:
Not suitable from birth or for triplets
Long design means may not be compatible with some cars
The 'Compact' Stroller – Kids Kargo Triple stroller
If space is an issue for you and you need a stroller that folds down small enough to be out of the way or to fit into a small vehicle then the Kids Kargo Triple Stroller will be a perfect match.
This stroller has been praised by consumers for how easily it folds down and how compact it can get. The stroller is designed for children from birth to 15kgs giving it longevity and is perfect for triplets or twins plus one.
A downside to this stroller is that the seats are sat side by side making this stroller quite wide, meaning it may struggle to fit through some shop doors or on public transport and will get quite heavy to push as your little ones grow.
Additional features include a large rain cover and ample storage at the back.
Pros:
Suitable for Triplets
Folds down well to fit into small cars
Suitable from birth and can be used until children are walking
Suitable storage baskets
Cons:
The width means its incompatible with some doorways
It is heavy to push
The Second-Hand Option
Having a baby is expensive and catering for multiples can seem daunting but it is important to remember that you don't have to buy your stroller from new. The market for second-hand double and triple strollers is huge.
As babies outgrow their strollers you will often find ones being sold that have had little use and have been kept in an 'almost new' condition. The bonus of buying second-hand is you will get an honest review from the mum who used it before.
Second-hand strollers will be easy to find being sold on Facebook or eBay. It is also recommended that you join your local baby groups. Towns will often have specific groups for parents with twins or triplets who may be selling equipment their babies have now grown out of.
Once you have found your ideal stroller it is important you research the product safety report. This can be found on all manufacturers' websites.
You want to make sure that the version of the product you are buying hasn't been recalled for any reason. If your stroller requires a car seat for your newborns you will need to buy this from new. It is not recommended that you buy second-hand car seats, these are not deemed safe.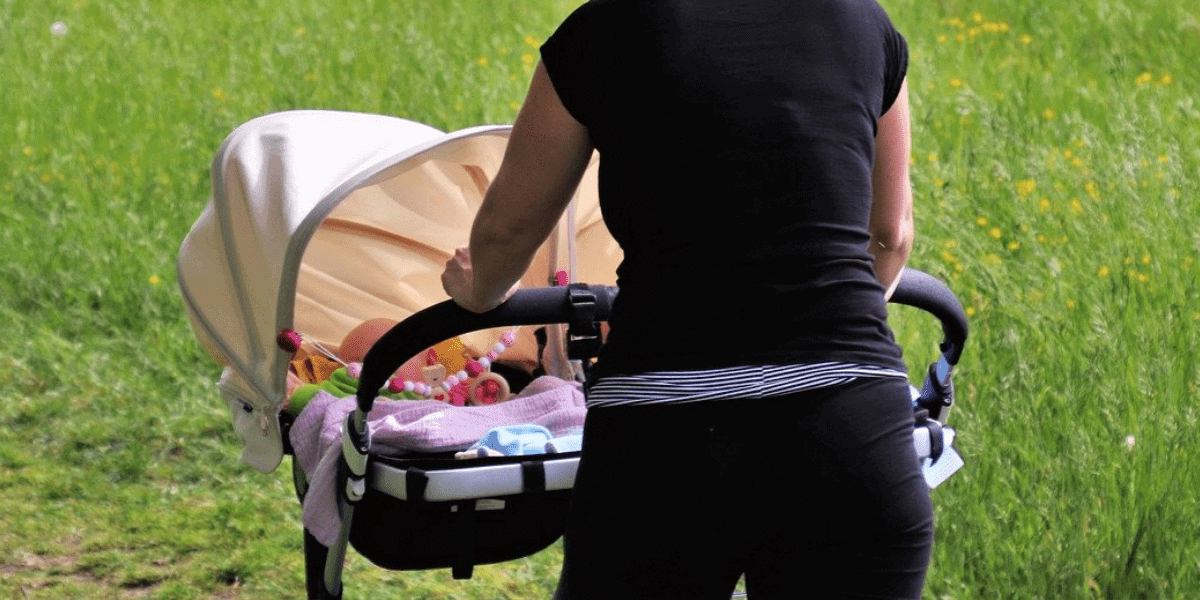 The takeaway
The prospect of leaving the house with three babies is a terrifying one. There are so many different multiple strollers available that vary in design and price tag. But we have taken the best of the bunch and simply outlined the pros and cons to each one to help make the decision easier for you.
Picking your stroller is a big milestone for any new parent and it is important that you not only pick the one you like but one that perfectly matches your lifestyle. After all, having multiple babies is hard enough without any added complications!