If your friend is pregnant you are likely to be just as excited as she is! To celebrate your friend's good news you may want to buy her a congratulatory gift to show your love.
There are lots of gifts that you can buy for pregnant moms, whether it be a gift for her or her baby. We take a look at 10 great gifts for your pregnant friend.
There are gifts to suit all budgets and personal style and whatever you choose your friend will love that you have thought about her and are as happy as she is with her news.
As an Amazon Associate, I earn from qualifying purchases. The links below maybe affiliate links. Please read my disclosure policy for more information.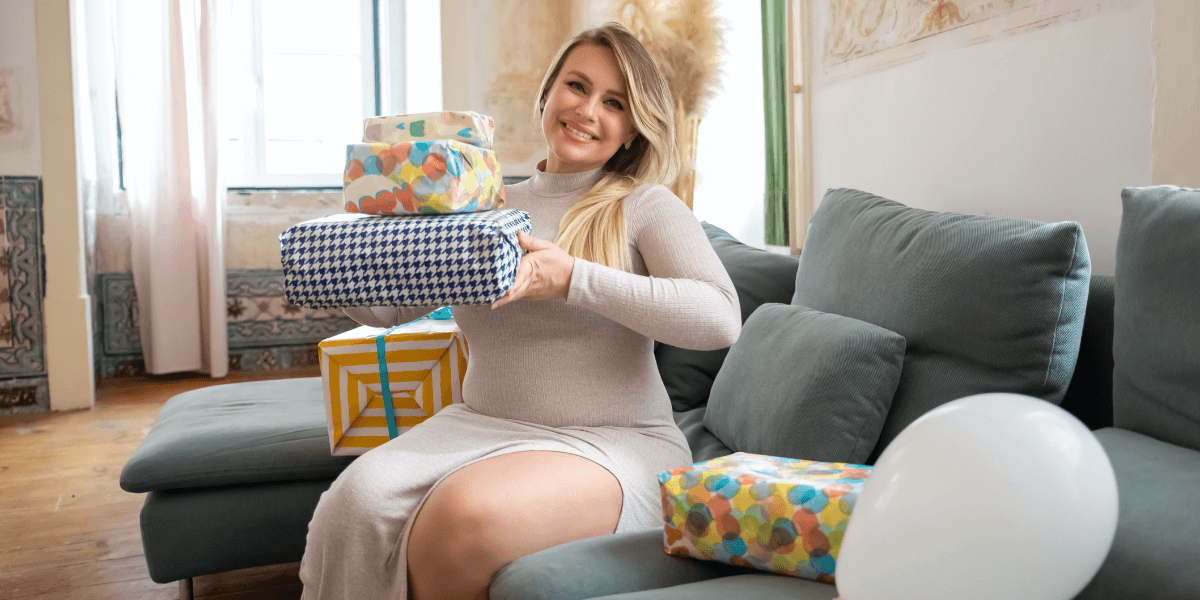 Gifts for her
To congratulate your friend, you can buy her something special that will allow her to celebrate and enjoy a personal treat. A lot of people will only get presents for the baby and not think of the mom, son thoughtful gifts such as:
Gifts for baby
If you are excited about buying something for the baby you can do so straight away. Depending on when you have heard the news, you may know if the baby is going to be a boy or a girl so can buy something specific or you could buy a gender-neutral gift.
You may not want to buy a large gift straightaway, such as a baby bath or a crib, but you can buy a cute pair of socks or a baby sleepsuit for a gesture. You can then spend time chatting with your friend and if you want to buy a more expensive present closer to the birth date, in line with your friend's preferences. Small gifts for the baby could include: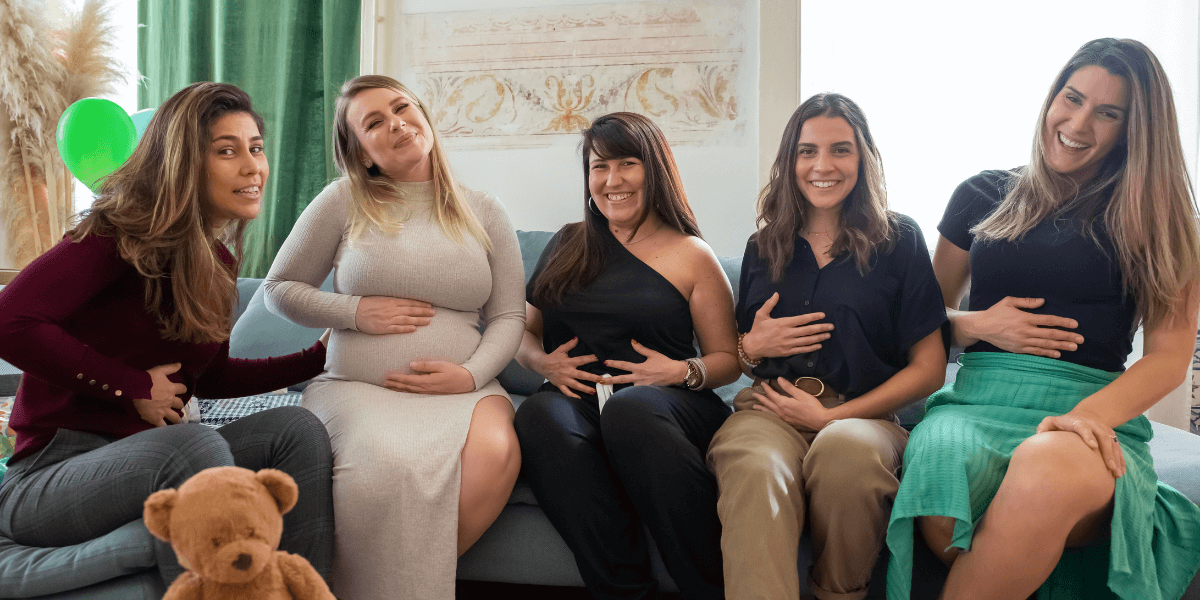 Celebrating together
Finding out your friend is pregnant is an exciting time for you both and you can take the opportunity to spend quality time together. You can spend the day together discussing the news, how to decorate the nursery, baby names etc.
Here are just a few ideas on how you can enjoy a day out together to celebrate the good baby news:
Couples presents
If you are friendly with your friend's partner and want to help them celebrate the news of their baby together, you can buy them a joint present. Here are some fun ideas for presents for both mom and dad:
Group Presents
If you have an expensive present in mind for your pregnant friends, such as a nursing chair or a piece of furniture, you can ask around your friend group to see who would like to contribute to a larger present.
Bear in mind that your friend may have a specific idea of what larger gifts she may want and her taste may not be the same as yours.
You can discuss what you would like to buy to ensure you buy something that your friend will love. Great group gifts include: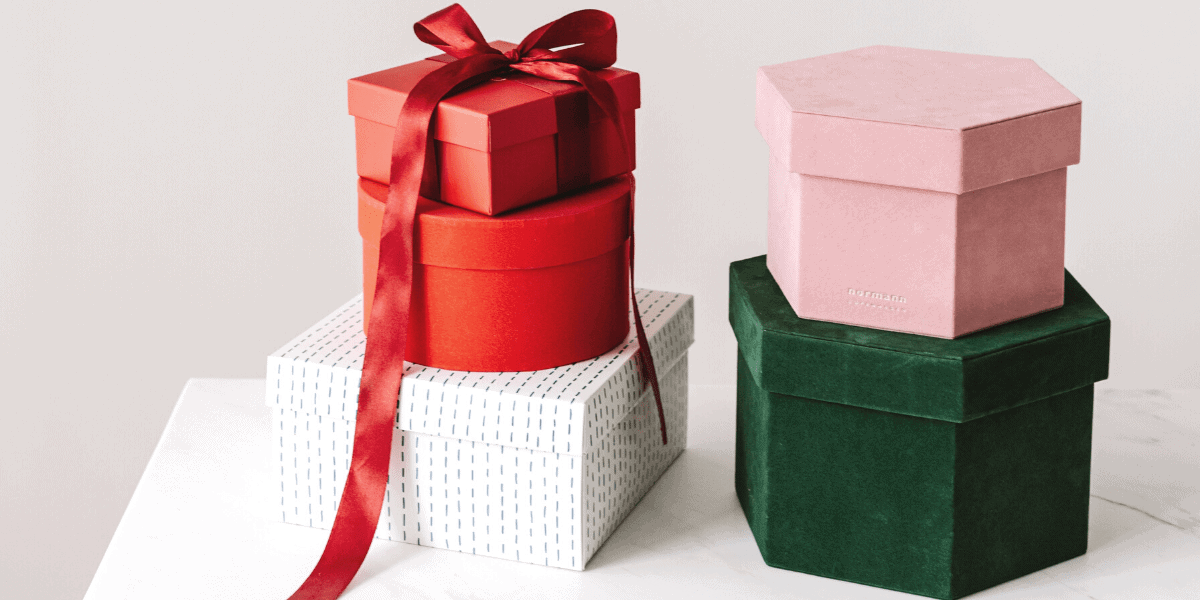 10 Unique Gift Ideas for your Pregnant Friend
You will have lots of ideas on what to buy your pregnant friend but here are a few ideas on what gifts would be good for pregnant moms
A new dressing gown
The easy weeks of pregnancy can be stressful with morning sickness and adjusting to fluctuating hormones so your friend may want to spend more time in bed or resting on the sofa. A new dressing gown is a thoughtful gift that offers them comfort and practicality.
2. A pregnancy yoga voucher
If your friend enjoys yoga or is interested in starting it up, a pregnancy yoga class voucher can be a good way to introduce your friend to the practice.
Yoga during pregnancy has been shown to relieve stress and lower back pain and can also promote good sleep and flexibility.
All of the benefits of pregnancy yoga will help your friend relax throughout their pregnancy and prepare her for childbirth.
3. Pregnancy photoshoot
Many women enjoy being pregnant and want to celebrate the changes in their bodies. Photography studios offer pregnancy shoots so that your friend can capture the growth of her baby and create the perfect keepsake for years to come.
Cosmetic and toiletry brands create products designed with pregnant and new moms in mind. You can create a pampering hamper containing gentle creams and lotions to help reduce stretch marks and keep the skin soft and supple.
Bath bombs and lotions that promote relaxation and sleep can be handed and foot soaks that relieve bloating will also be welcomed by your friend during the late stages of pregnancy.
As pregnancy can be tiring, especially for moms who work throughout their pregnancy, enjoying some downtime during the evening or at the weekend is essential. Aromatherapy diffusers create a warm and relaxing atmosphere for your friend to wind down and enjoy the peace and calm before the baby arrives, It will be useful after the baby arrives too.
These pretty necklaces are a special gift for a special friend. The ball of the necklace contains a bell that can soothe the baby and is also looks great on mom. You can choose from different styles and can get necklaces with different color stones or even personalize with your friend's initials.
If you want to give your friend a practical gift that will be useful for her and the baby, a hospital bag packed with all the essentials is a great gift.
You will need to add items such as disposable underwear, socks, moisturizer, lip balm, snacks, may pads, calling spray and any other personal favorites that you think your friend will benefit from when she is in labor. This is a gift that you can start off when you first hear that she is pregnant and then add to each month—making it a cost-effective present.
Caffeine should be limited when you ate pregnant as it can affect the baby's growth and it will affect the mom's blood pressure and heart rate. Instead, a pregnant woman can enjoy decaffeinated drinks such as herbal teas.
There are brands that sell collections of different herbal teas so that your friend can enjoy a variety of drinks to stop those coffee cravings. You may buy her a biscuit or snack collection too.
9. Shopping Vouchers
As your friend's baby grows so will her belly. For a best friend, you may know the style of clothes that she likes and can ask her what size she needs so you can buy her something more personal.
If, however, you are unsure of your friends changing style or you do not know what size clothing they will need you can buy shopping vouchers. This may not be as personal but your friend will need to buy maternity clothes and may not have a lot of spare cash so this could be a very helpful gift and a chance for your friend to treat herself.
10. Pregnancy and breastfeeding pillows
When it comes to a good night's sleep and pregnancy the word tricky comes to mind. Being heavily pregnant with raging hormones can lead to an uncomfortable period of sleep for women.
Any comfort that can be offered that may induce a good night's sleep will help. Investing in a good pillow that is comfortable and compact with a cotton exterior is such a lovely gift for new moms. You can also buy a breastfeeding pillow for when the baby arrives.
A breastfeeding pillow can help moms position baby in the most comfortable position so that it is easier to feed. You can shop around and choose your friend's favorite color.
Spending time with your pregnant friend
Despite all of the amazing gifts that you can buy your pregnant friend, what she may want most is the gift of your time.
As exciting as being pregnant is, it can be an emotional and physical draining time and your friend will need a lot of support.
As well as offering gifts you can ask your friend what tasks you can do for her, such as shopping or cleaning when she is having a tiring day or she may want you to attend pregnancy clinics with her for moral support.