If your baby is struggling with reflux, it can become one of the most frustrating and hardest times to deal with. Especially when you're unsure of how to best deal with the discomfort and pain your little one is experiencing.
It is recommended to try and change your baby's bottle from a usual one to an anti-reflux as it is known to help with alleviating reflux in babies.
These bottles are easily identifiable due to the special design specifically for reflux.
The same with anything, there are some bottles that will work best for your babies and others that just don't seem to do anything.
So, you have to choose wisely to reach the best outcome and decrease your disappointment.
I have done endless research to find the best anti-reflux bottles and looked at the best reviews from different moms.
I have also put my own personal intake in due to the fact I used anti-reflux bottles with all 5 of my children.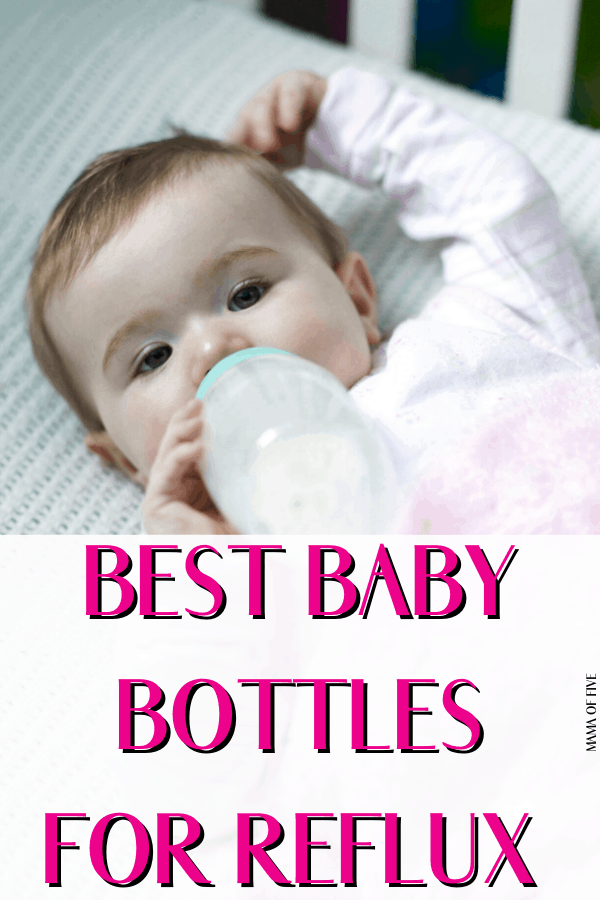 As an Amazon Associate I earn from qualifying purchases. The links below may be affiliate links. Please read my disclosure policy for more information.
Acid Reflux – Symptoms and Causes
Acid Reflux is caused by a ring of muscle that is supposed to block the stomach contents not being fully developed, due to this, your baby's stomach contents and acid will flow back into the esophagus.
This movement will cause the contents to sometimes come out of the baby's mouth, or it might just remain in the esophagus which will cause your baby to cry out in discomfort and pain.
There are some major factors which contribute to infant reflux, such as:
• Feeding the baby an almost liquid formula
• Babies staying flat for long moments
• If the baby was born prematurely
Related: 9 best non-toxic teething remedies to Soothe Your Baby
Is acid reflux serious?
If your baby is below six months of age, they are more common to suffer from acid reflux.
It is abnormal for the contents to have enough acid to cause irritation to the esophagus or throat, so it isn't always a serious condition.
Once your baby has passed the six-month mark, their ring of muscle will be fully developed and should stop the stomach contents from leaking.
If it continues after six months, this is when it should be a concern, especially if your baby spits up green/yellow fluid or blood in their stools, is losing weight, is irritated after eating, experiences difficulty in breathing, or continues to spit up after six months.
Related: 30 BEST 1 YEAR OLD BABY GIFT IDEAS FOR 2019
There are a few cases that reflux can be a sign of:
Blockage of the Esophagus – Reflux may occur if your baby's esophagus, stomach or intestines are narrowed or blocked.
Allergy – If your baby is allergic to cows' milk then they are more prone to reflux. If cow's milk is removed from the diet, they will be treated.
Gastro-esophageal reflux disease – This is where all of the food contents rise back up and irritate the esophagus. Pediatricians' advice is that if you use special anti-reflux bottles, it can alleviate symptoms.
The best thing for you to do would be to go to a medical expert so they can officially diagnose them. It's better to be safe than sorry!
You May Also Like: Best Space Saver High Chairs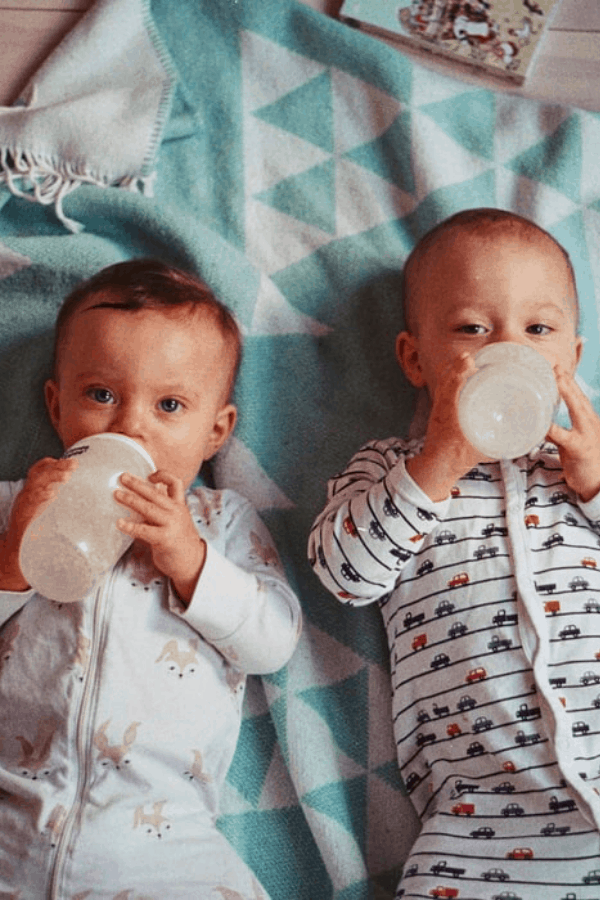 When to see a doctor
If your baby is gaining weight and not experiencing severe reflux or colic, you should still try to ease their discomfort. There will be times when your baby would have to see a doctor, though and there are some signs to best know when that time is:
• Spitting up that begins after age 6 months
• Extreme irritability after eating
• Blood in the stool
• Blood in the stool
• Low weight gain
• Vomiting of coffee-ground like material or blood
• Yellow or green vomit
• Projectile vomiting
• Difficulty breathing
• Refusal of food
Related: Best Baby Carrier for Plus Size Mom
How to prevent acid reflux in babies
1. If you're using formula, consult with your doctor about the possibility of your baby having a milk allergy.
Your doctor might suggest that you switch to a different type of formula. Although, don't change the formula without consulting with your doctor first.
2. Add rice cereal to your baby's formula or breastmilk in the bottle.
You should always check with the doctor how much you should add, but if you realize that the mixture is too thick, either change the nipple size or cut a small 'x' into the nipple to make it open larger.
Hold your baby upright for 30 minutes after feeding.
Burp your baby after every 1 or 2 ounces of formula. Burp your baby after nursing from each breast if you breastfeed.
Avoid any overfeeding, give your baby the recommended amount of formula or breastmilk.
You May Like: 10 Top Tips To Prevent And Treat Cradle Cap
Quick Comparison of the best baby bottle for reflux 2020
How the best baby bottle helps with acid reflux
If you find the right bottle, you may have found the answer to your baby's acid reflux.
These bottles are designed specifically for acid reflux and have a unique internal vent system that prevents any air from combining with breast milk or formula.
Due to the bottle being designed this way, it directs air into the base of the bottle rather than into your baby's tummy.
Your baby will be less fussy and will experience little or no signs of spit up, acid reflux, colic and burping due to the elimination of air bubbles from the milk getting into your baby's mouth.
Related Posts:
Some bottles are made in a tilted or angled design to allow for positive airflow and some moms even utilize a disposable bottle liner with the tilted bottle which will ensure only a little bit of air getting into the baby's tummy.
With these bottles, it means your baby will be comfortable both during and after feeding time.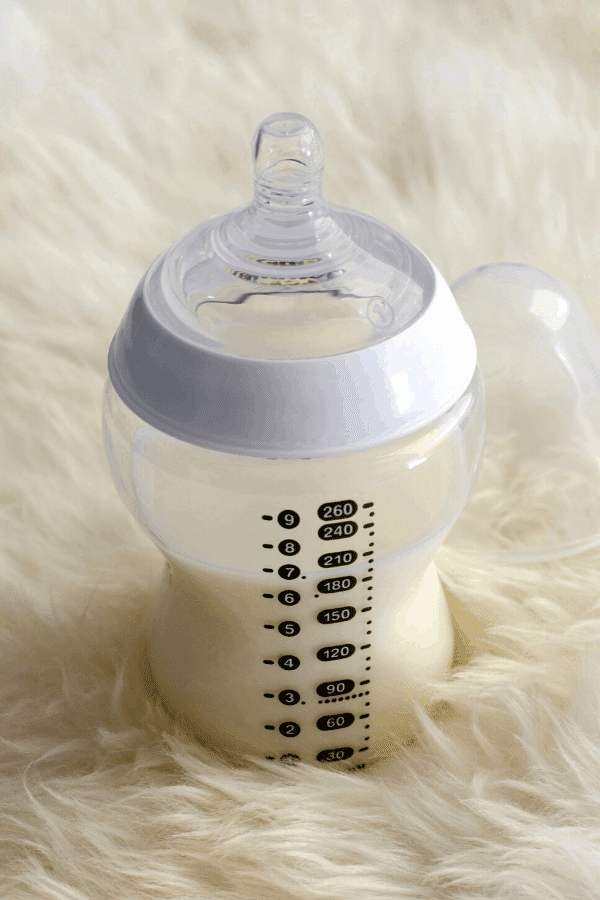 Features to consider in the best baby bottles for reflux
Not every bottle is designed for reflux, but there are some special features you need to consider when choosing the right one for you.
Internal vent system
The bottle you choose should have a unique internal vent system that will prevent air bubbles from combining with the milk.
This will reduce the amount of air in the milk which will mean there is less spitting up for your baby and fewer chances of having acid reflux.
Related: The 4 Stages Of Car Seat Safety By Age & Weight
Size of the nipple
It's the same with any bottle, but especially when your baby is suffering from reflux.
If they are sucking on a nipple that is too small for them, they will become frustrated, whereas a large nipple will be too overwhelming.
So, it's vital to ensure that they have what is right for them.
Few assembling parts
Ensure that the bottle you choose contains three pieces on the low side and five pieces on the higher side. This means that the few parts will be easy to assemble and clean in a shorter time scale.
Related: 5 Reasons to Buy an Organic Crib Mattress
Best bottles for babies with reflux: reviews of 2019
1. Evenflo feeding premium
Even though this brand isn't heard of very much, and doesn't seem so popular amongst moms, the few people who have used it, they have recommended it as reliable for babies with reflux.
Evenflo is made with a balance plus neck bottle design which also contains a nipple that is naturally sloped and wide at the base. This means it is comfortable and imitates the natural nipple because a proper latch is crucial.
Due to the balance plus neck bottle, it allows your baby to have a wide latch which means they are able to feed for longer without getting tired. They are also able to control the flow of milk as they do with a natural breast.
Evenflo contains a patented proflo venting technology, the same as other baby bottles for reflux, and this prevents any air bubbles getting into your baby's tummy and causing potential gas, fussiness, colic, and reflux.
There are only three pieces to put together, so moms love these bottles, especially because this means that cleaning and assembling are super easy!
There is one complaint about this bottle, and that is that it is only made with a fast-flow nipple which could be too fast for a newborn. Although, it has the potential to work for older babies.
Pros
• Cleaning is easy
• Balance plus neck for a proper latch
• Few pieces to put together
Cons
• Fast-flow might not be ideal for some babies
Related: 7 ways to use a baby play table
2. Dr. Browns Original Bottle
These are the most popular bottles amongst moms due to the internal vent system that takes away any air from your baby's bottle. This will prevent any acid reflux issues, burping, spit-up and gas.
Along with the vent system is a silicone nipple that works concurrently with each other to control the flow of milk.
Because of this, your baby will be able to feed at their own pace as they would with natural breastfeeding. This makes it easy to switch between bottle and breastfeeding.
Due to the fact that air doesn't come into contact with milk, you will be rested to know that there is no oxidation, so the milk will retain its full dose of crucial vitamins like C, A, and E.
The set comes with 4, 8-ounce bottles which are dish washable if needed because they are made without many parts. They are also really safe because they don't contain BPA or any other chemicals.
Dr. Brown Original Bottles make feeding times so much easier and you will notice a reduction in the number of spit ups, acid reflux, and burping both during and after a feed.
Pros
• Wide neck and soft nipples make the transition seamless
• The parts are washable
• Unique vent system
• Works with the Medela and similar pumps
• Free of BPA
• The plastic is shatterproof
Cons
• Could leak if you flip the bottle around too much
• Excess parts could make it difficult to clean
• Measuring the liquid in the bottle is a challenge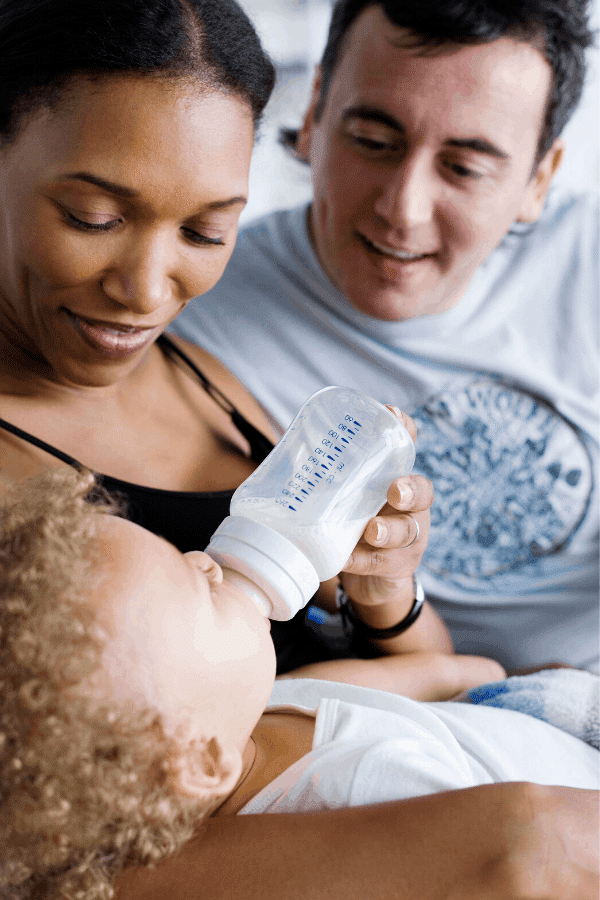 You May Also Like: Easy Hacks And Natural Remedies To Soothe A Crying Baby
3.Munchkin Latch 12-piece newborn bottle gift set
Due to the design of this bottle and its nipple, it will make feeding feel like the real thing.
Your baby will be able to control the flow of the milk which enables them to feed at their own pace. It also makes it easy for you as a mom who is trying to switch between bottle and breastfeeding.
Like many other bottles, including the ones I've reviewed, they contain an anti-colic valve that prevents bubbles from forming making it easy to get to your baby's mouth and ultimately reducing acid reflux, fussiness and gas.
This set includes 12 pieces with two, 4-ounce bottles for slow-flow, two 8-ounce bottles for medium flow, a newborn pacifier, 1 deluxe bottle plus valve brush, sealing discs and pump adapters.
Theses bottles are loved because of the flexible nipples and valve system which work together to prevent bubbles from forming and for a better latch for baby.
Not only that, but the nipples flex, stretch and pump like a mom's breast which leads to a more comfortable latch. This means that your baby will not experience frustrations on feeding and digestion.
Pros
• The nipple is comfortable to latch
• Affordable pricing
• Flexible nipple
Cons
• May leak at times
Related:
4.Tommee Tippee Closer to Nature
Very similar to the Dr. Brown Original Bottle, these are proven to work wonders on babies with reflux.
These bottles are made with a special anti-colic valve which separates air from milk which will prevent the formation of bubbles.
Due to the design of the nipple, it allows for slow-flow to minimizes ingestion of air which will lead to acid reflux, burping and spit ups.
Because the nipple is so durable, it won't collapse which means your little one won't have any interrupted feeding time.
This set includes 2, 9-ounce bottles and 2 smaller ones that mimic the pressure of a natural breast, making it easier for your baby to switch in between bottle and breastfeeding.
If your baby is at a specific stage in feeding and you believe they need a faster flowing nipple, that's okay, these bottles are available in different stages which allows for different slow of milk as your baby ages.
Your baby will also find it easier to grip and hold onto because of its compact shape.
These bottles are loved because they contain measurement markings on the sides and are easy to clean, so you'll always know how much milk you're feeding your baby dependent on weight and age.
Pros
• The bottles can be used with or without the vents
• Fantastic pricing
• The bottles are fun with bright colors
• Award-winning nipple design
Cons
• The nipple might collapse at times
• Only one type of nipple included with the bottle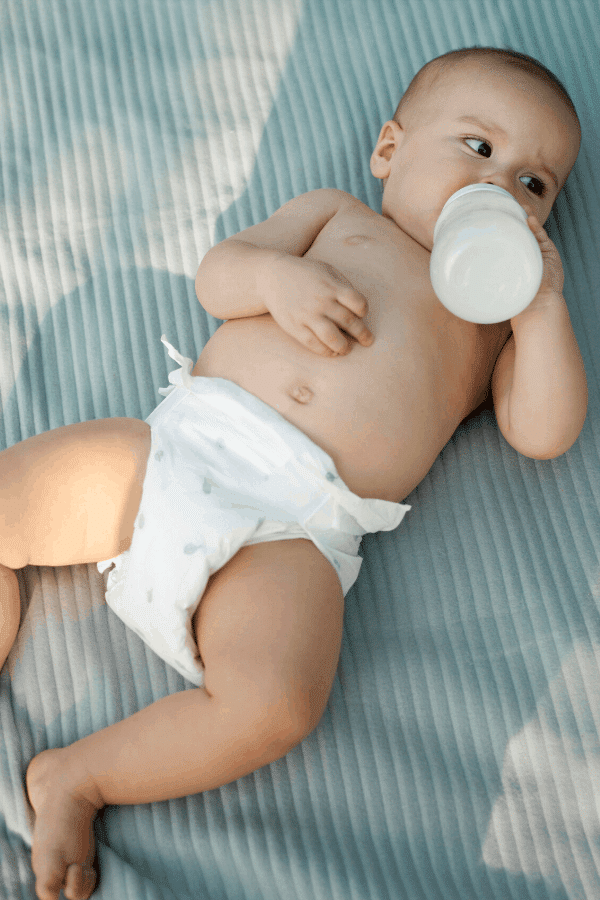 5.Philips Avent Classic
These bottles are another huge favorite for moms. They also contain a clinically proven system that prevents air from getting to your baby's tummy, increasing the reduction of reflux gas, colic, burping, and gas.
To mimic the natural feeding rhythm, the nipples are designed to be slow-flow. This means your baby will be able to feed at their own pace and reduce any overeating and spit-up.
Avent Classic bottles are easy to put together because they only have 4 pieces included. The corners are rounded which enables thorough and easy cleaning as well as the neck being wide for easy refilling.
Your baby will find it easy to grip because the bottle is so wide. You'll also know exactly how much you're feeding your baby because of the visible markings on the sides.
This package comes with a set of 9-ounce bottles that are safe. If the flow is uncomfortable, remember that your baby will end up swallowing a lot of air during feeding time, so it's best to switch to a different size for a different flow as your baby grows.
Pros
• The parts are easy to clean
• Great price
• Only four parts to assemble
• Works with other products in the Avent line
• Unique anti-colic valve system keeps air out
• Bottles heat evenly
Cons
• The nipple flow may be too much for your newborn
• Bottles might leak where the nipples meet the ring
• Nipples are harder than average
6. Playtex Baby Ventaire Anti-Colic Baby Bottle
Due to this bottle's special vent technology, it allows air into the base of the bottle rather than into your baby's tummy. This will reduce colic and reflux.
This bottle is ergonomically designed to help with ear infections and reflux because upward positioning is vital for babies with acid reflux.
They come in a variety of different colors which your baby will love and the nipple is made easy to latch onto as it imitates the natural breast to make it easier from switching between bottle and breastfeeding.
Playtext Baby Ventaire Anti-Colic bottles are best used for traveling and are available in 3 packs. Including in this pack are three, 4-ounce bottles with a combination of both slow-flow and fast-flow nipples. Alongside this, the neck is wide and easy for cleaning and refilling.
There is no discomfort with these bottles, and your baby will definitely love them. There is also a huge reduction in spit-up, acid reflux, burping, and gas.
Pros
• The tilted design makes feeding super easy
• Not expensive
• The parts are easy to clean
Cons
• It might leak sometimes but fixing it is a breeze.
6. Comotomo Baby Bottle
Due to the specific design of this bottle, it helps towards preventing and reducing symptoms of reflux and gas.
They are available in five-ounce and eight-ounce sizing, meaning you're able to move up a stage when your baby grows.
One of the features of this bottle is that it has one of the widest-neck designs available, and they come in packs of two.
Even though they are a bit on the pricier side of bottles, they are quite durable, so your investment is definitely worth considering.
There should be no problem with using boiling water or sterilizers when using this bottle, and they are microwave safe due to the maximum temperature for the cap and outer ring is 120 degrees Celsius.
You are able to either clean the bottle by hand due to the easily accessible full mouth design, or it is dishwasher safe and designed with a hygienic silicone nipple.
Included in this bottle are anti-reflux vents, which ensure that no air enters your baby's tummy, causing less of a problem in regards to spitting up, gas, reflux or colic.
Pros
• Heat-resistant
• Easy to clean
• Slow-flow design ideal for newborns
• Soft bottle material is easy to handle
Cons
• Babies need to hold the bottle almost vertically to receive formula
• The bottles may leak after the first few uses
• Some parents find measurement markings difficult to see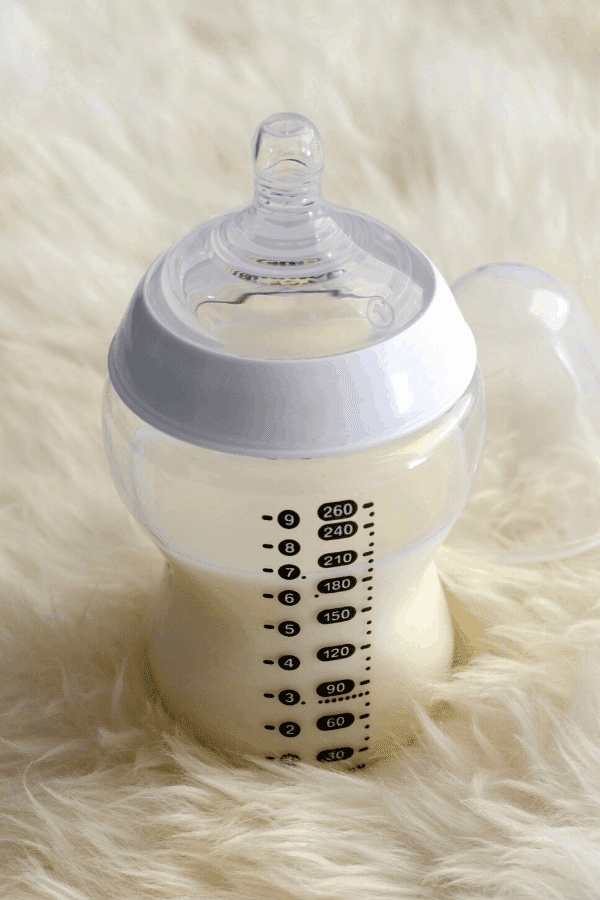 7.NUK Perfect Fit Baby Bottle

These have quickly become one of the best-sellers, so they are extremely big among parents. They are available in five and ten-ounce options and are extremely affordable.
There is also a wide range of variety in designs with these bottles, including; boy and girl penguins, blue elephants, mickey mouse, pink bunnies and hearts.
Due to the 'perfect fit' nipples, they replicate the same shape as mom's nipple and come in two different sizes with three different flow rates which are perfect for your growing baby.
NUK state that 90% of babies will accept their nipples and it is found to have a reduction in symptoms of colic, spitting up, gas and reflux due to its Anti-Reflux air system.
Along with this bottle is a leak-proof sealing hood for the nipple, which prevents any spillage.
Because the bottle is free of BPA, they are also safe for the dish-washer and feature a wide-mouth design which will make it easier to clean.
There are markings on these bottles which enables you to see how much liquid you are putting in and how much you are feeding your babies. Not only that, but these bottles come in slow-flow, medium-flow and fast-flow.
Pros
• Simple single vent design
• Realistic nipple design
• Fun patterns and colors
• Easy to clean
Cons
• Babies who never breastfed might struggle to take to this nipple
• Bottles may not work well with thicker formulas
• Over-tightening makes the bottles prone to leaking
8. MAM Anti-colic bottles
These bottles are designed for the transition of breastfeeding to bottle-feeding due to the SkinSoft nipple which mimics the shape and texture of the nipple.
There is an anti-colic venting system included within this bottle which creates a vacuum, trapping any air so your little ones don't swallow it, causing discomfort and pain.
They are easy to clean because of the extra-wide opening on the top and it also comes with a slow-flow nipple.
The only downside to this bottle is the wide bottom, which might not be compatible with all bottle warmers, and the frosted design towards the bottom of the bottle can make it difficult to see how many ounces are in the bottle.
Pros
• Slow-flow nipple which is good for young babies
• Reduces the risk of swallowing air
• Skin soft nipple mimics the shape and texture of the breast
• Wide opening makes it easy to clean
Cons
• Wide bottom may not be compatible with bottle warmers
• Hard to see how much milk is in the bottle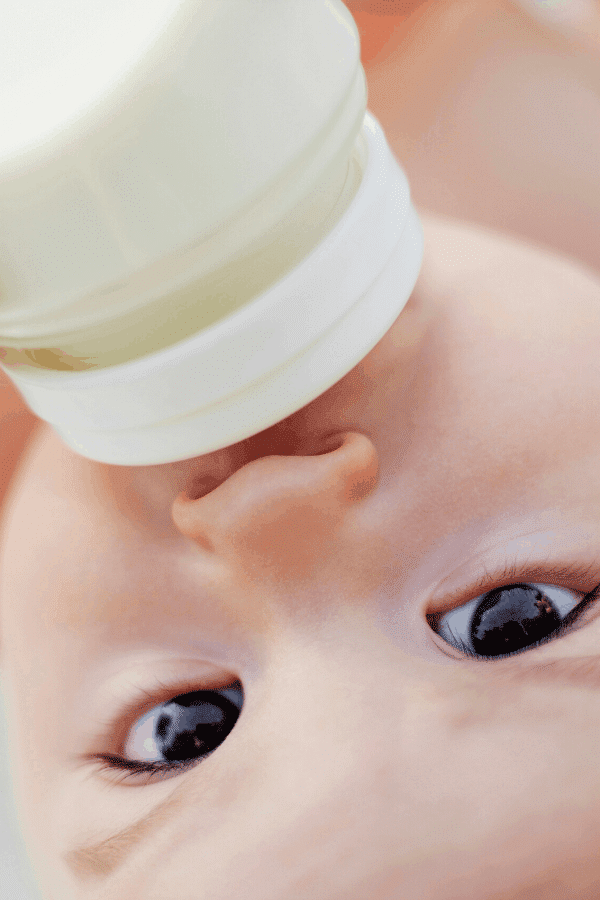 9. Joovy Boob PPSU
Related: How long can I use bassinets for babies?
This reflux bottle contains a vent that fits perfectly to prevent any leaks while also eliminating inconsistent liquid flow. This will mean that the air intake of your baby will be significantly reduced and it is also very durable and easy to clean.
It is named 'boob' due to the fact that it is classed as one of the best bottles to transition from breast to bottle, especially because of its textured nipple on the outside and special ribs on the inside mimicking the feel of a real nipple.
No matter which way you hold the bottle, because of the 'CleanFlow' vent, there is an elimination of excess air.

Joovy's nipples also come in five flow rates and are baked to help strengthen the silicone, so your bottles can move up stages at the same pace as your baby.
Due to the fact that these nipples are baked, it prevents nipple collapse as you would see on other brands' nipples.
This bottle is also environmentally friendly due to the fact it is glass instead of plastic.
These bottles come in two makes, a high-quality PP (polypropylene) and ultra-premium PPSU (polyphenylsulfone) which makes the bottles unable to absorb color or odor, making milk look brighter and more appealing.
Pros
• Great design and easy to assemble
• No issues with babies collapsing the nipples
• The nipple is longer, so you don't need to tip it back too far
Cons
• The flow is a bit fast for stage one
• It is a little more expensive than some others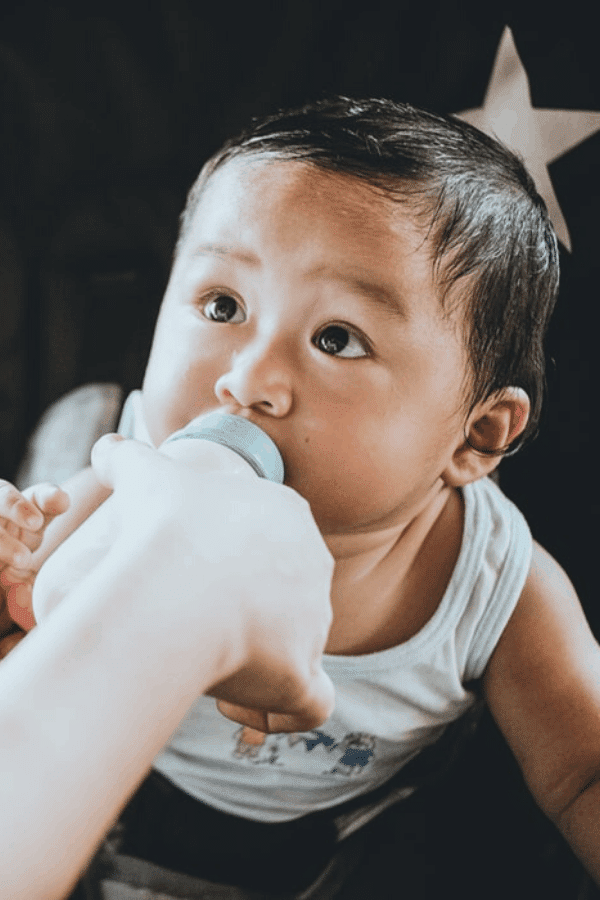 Conclusion
I believe that the bottles listed above for acid-reflux are excellent options. My eldest preferred the Tommee Tippee bottles, whereas my second child wouldn't take any other bottle except the Mam ones.
Both my daughters had the Munchkin bottles and my 5th child had the Evenflo. This just proves that you cannot guess which ones your baby will prefer.
No matter how parents or children hold their bottles, the ones with reduced air-flow are brilliant. Whereas some bottles don't function great at a certain angle, the Tommee Tippee is designed so parents can hold them at three distinct angles and still keep air out of the formula
Although, even though reading testimony after testimony can help you towards picking the best bottle for reflux, it is important to remember that every baby is different, and you'll know best if you examine the eating style and mouth size of your baby.
You might have to use the trial and error method because of the fact that it can be difficult to pick a bottle without actually feeding your baby. So, the best one for your baby will be the one that eases their discomfort the most.
Just having this list will make it easier to go through and test each bottle if that's what you've rather do, or help you to narrow down to the best bottle that will suit your baby and your budget.

I would highly recommend that you buy just one bottle and test it out before buying more. The cost of the bottles can quickly add up and it can be a waste if your baby refuses it completely.