Like any new parent, you've been looking forward to your baby shower – but you're having trouble getting everyone in the same room… what can be done?
Baby showers are fun-filled gifting celebrations thrown for expectant parents, and there's no reason that we can't use our newfound confidence with online video conference services to throw one entirely online.
As an Amazon Associate, I earn from qualifying purchases. The links below may be affiliate links. Please read my disclosure policy for more information.
Think about it, people can hop on from anywhere in the world, they don't have to mingle in the age of quarantining and lockdowns, and nobody has to pay for petrol. In fact, there are a fair few things you don't have to pay for.
The venue, large decorations, paper invites, are all saved on, just to name a few. There are plenty of reasons you might just be more comfortable celebrating from your living room, you may even be on bed rest due to complications during pregnancy.
Whatever your reason – it's perfectly doable and lots of fun!
Some might be concerned that, since a baby shower is a gift-giving event, it might come across as rude or ungrateful not to provide hospitality for your guests.
So, is it rude to have a baby shower online? The short answer is no.
While it's nice to see loved ones in person, there are plenty of other ways to make them feel cherished and express your thanks, consider personalized thank-you cards or arranging a smaller visit for another time… the 1–2-hour shower itself doesn't have to bear the sole burden for the maintaining of your familial relationships during the wait for your baby to arrive.
Well, now you're sold on the idea – how do you host a baby shower on the web?
How to Host an Online Baby Shower
Firstly, you need to know how to make the tech work for you, and not the other way around. There are generally three stages of baby-shower-throwing the internet can take care of for you… invite sending, RSVP collecting, and hosting the shower itself.
This can be done by mixing and matching services and platforms, or with full-service websites that take care of all three for you (although these usually come with a price tag). Some of these sites come with games, guestbooks, and printable activities and mementos for your friends and family to enjoy, making the experience much more like an in-person party.
There are also a fair few websites that particularly specialize in invitations, cutting out fussy handwritten paper invites, and complicated group chats from your shower experience.
These services vary in price. The full-service sites range from around $29 to $129 or more, whereas the invite-only platforms can go from $0 to $99, depending entirely on how you'd like them to look and what you want them to do.
Either way, it saves you an awful lot of cash compared to an in-person event with food, and décor, and music. Of course, since you're doing this online, there is a range of totally free options for invites, RSVPs, and the party itself – reducing your baby shower costs to $0.00.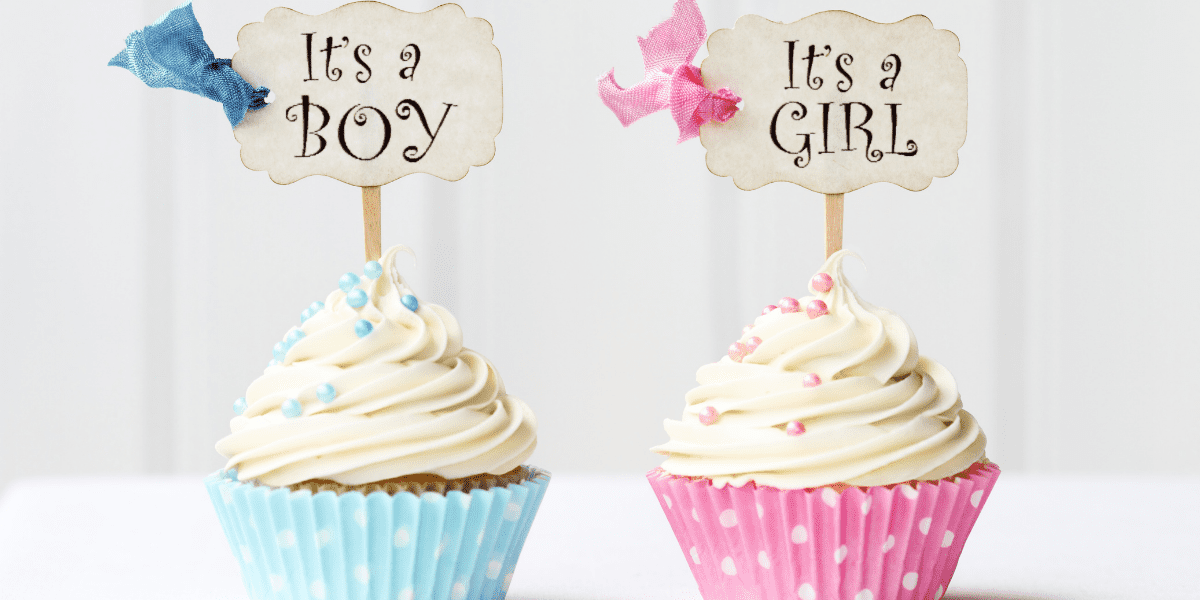 Online Baby Shower Websites
You didn't think we would take you through the how-tos of an online shower without giving you some recommendations, did you? Let's go through your options. We'll start with the full-service and baby-shower-specific sites.
WebBabyShower | $79-$129
Claiming to be the original online baby-shower service provider, WebBabyShower is widely considered the best in the game. While they don't offer a video-call platform, they allow you to set up a site with games, registry, video and photo guestbook, announcements, and invitations – so that your virtual baby shower is accessible as long as your page is up.
A WebBabyShower site also boasts a co-hosting system, so that you can hand some of the organizing over to trusted friends and family and put your feet up!
You might consider the lack of video-call a major downfall, but the site allows you to organize one of these events, it just allows you to use a communication platform you're already comfortable with, so you don't have to learn how to use a new one just for your shower.
A WebBabyShower can be given as a gift or set up by expectant parents very easily, especially as they provide clear and easy instructions.
They do charge a pretty penny, though, asking for $79 for a site that stays up for 6 months, and $129 for a full year.
Price is obviously something to consider carefully, while $129 might still be a huge saving compared to an in-person baby shower – could you save a little more and get a slightly higher-end pram or crib instead.
On the other hand, it might be worth paying for such a well-thought-out service, and the potential for friends and family to help you out.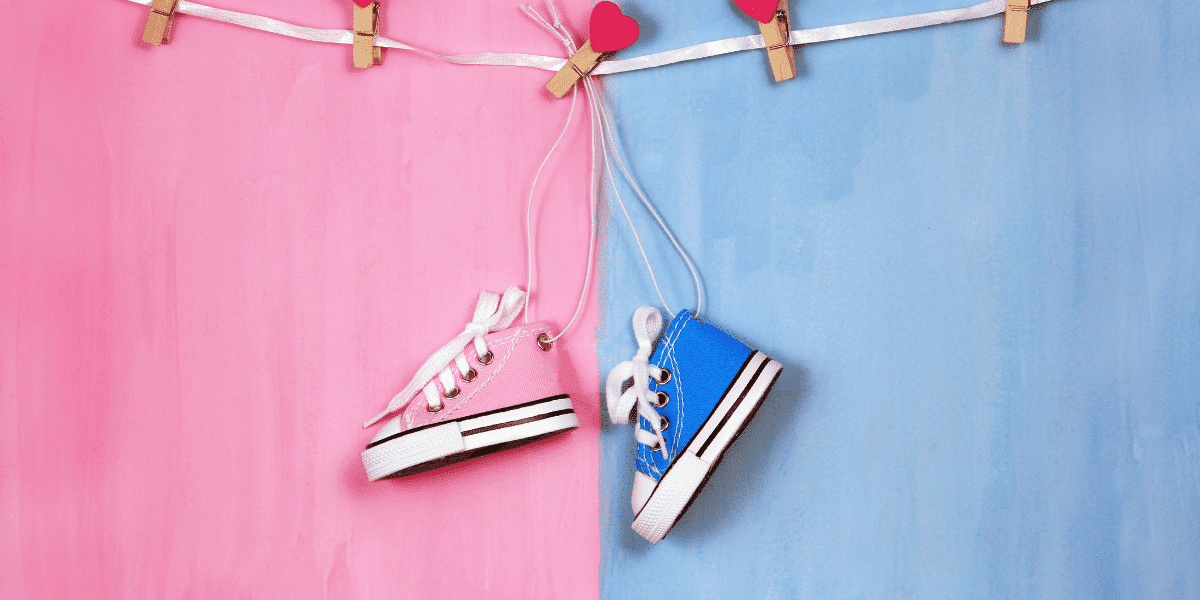 Web Party Time | $50-$85
Web Party Time is a virtual baby shower site much the same as WebBabyShower. They offer online games, polls, and trivia, printable games, a scrapbook, guestbook and photo booth, and an RSVP service.
The games really seem to be a highlight, and the highly customizable nature of the site means your shower can look however you would like.
Much like WebBabyShower, they don't host their own video-chat function, but encourage the use of their services to organize one on your preferred platform.
The pricing is organized by package, with three packages at different price points and lots of optional extras – allowing you to get the most out of their website whatever your budget.
The packages are priced at $50, $65, and $85, and whatever you choose your page stays up for 2 months, any extension is an extra cost on top of your package.
Baby Shower Virtual | $29-$39
This site is a lot like the others mentioned here, it offers a hub for all your baby-shower-related fun. It runs activities, allows you to post photos, and link your registry (or anything else with a URL) so that your guests can find everything they need in one place.
It seems, though, that this site doesn't offer a guestbook as WebBabyShower and Web Party Time do – although it is, of course, cheaper than both.
They also promise to take care of everything you need entirely covered by that one-time payment, so there are no extra charges that might creep up on you with a company like Web Party Time.
They do seem to be lacking in invitations and an RSVP service, but that can easily be done using the avenues you already have at your disposal as a citizen of the internet.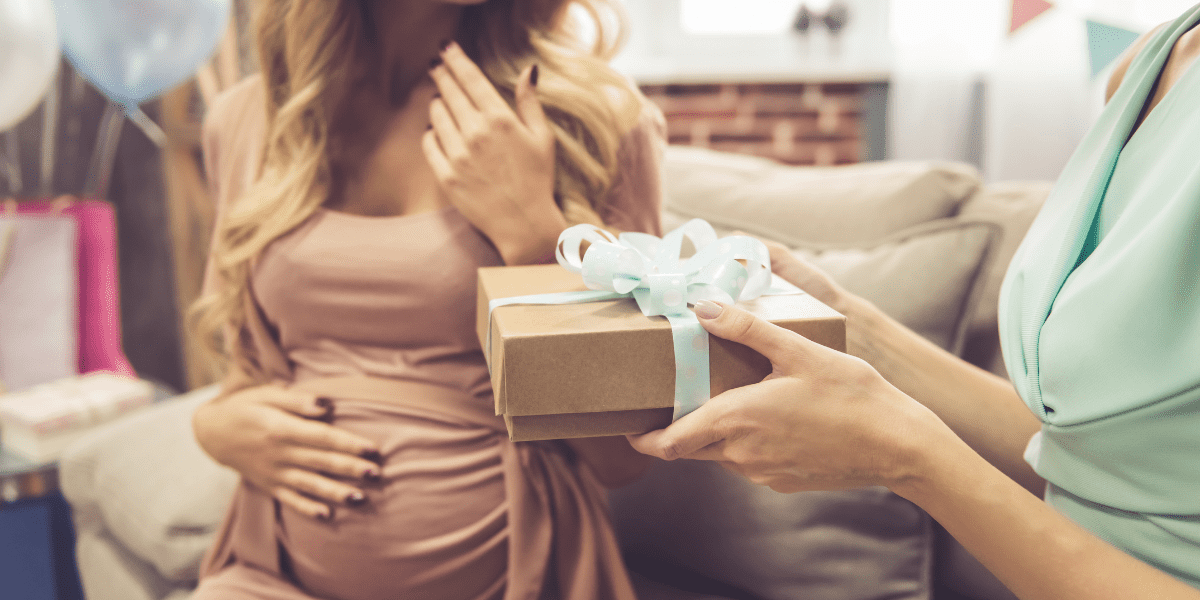 Inviting Guests on the Web
However you want to combine the elements the internet has to offer when it comes to virtual baby showers, it's key to understand your options completely.
Part of that is considering how your invitations will go out. E-mail? Text? Phone call? It could get to be a little bit complicated.
Don't worry, though, as always – there's an online solution.
Have a look at our top picks for online invitation services.
Greenvelope | $39-$99
Greenvelope invitations have a classic, elegant, stationery, and cardstock-inspired feel. The site allows you to design, send, and track invitations and RSVPs all in one place, so that you can keep your attention on the shower itself – rather than ticking names off a list on paper!
You can integrate your own photos, links, and even songs to the e-cards they offer, making them the most customizable option on our list.
Aesthetically, they are by far the most advanced online invitation service out there, but they also pinch the pockets a little compared to our other recommendations.
The figures we've given are a sort of general ball-park for how much you might pay for all the invites you would need for an online event like a baby shower.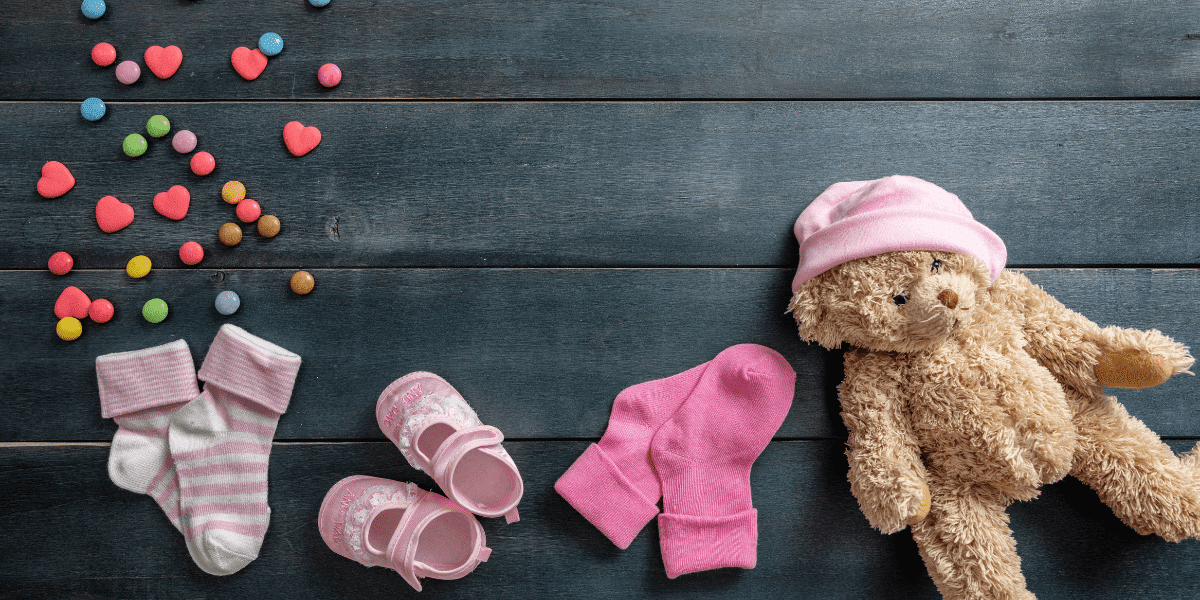 Paperless Post | $0-$100
Paperless Post offers hundreds of gorgeous designs of online flyers, many of which are animated, that you can send out to your guest list.
If you're a first-time user, you get 50 invites with tracking for free! So Paperless Post would take care of all the invites and RSVPs for an online event like a baby shower with no trouble at all. If you've already used your 50 free invited with tracking, you can purchase as many or as few 'coins' as you like to spend on the site – allowing you to send more tracked invitations.
You could use these in combination with a Zoom (or similar) event, or if you decide an online baby shower isn't for you, a digital invitation could bring your baby shower into the 21st century with class and grace.
eVite | $0-$14.99
eVite provides the design, sends out the invites, and collects the RSVPs for you! They have plenty of free designs, and you can purchase a batch of 15 (enough for an online baby shower) premium designs for just $14.99.
The designs are not particularly customizable, as with Greenvelope, but all the baby shower designs are adorable, featuring themed art and cute fonts.
It's remarkable that the invitations can be sent, and the RSVPs are collected all for free so that you don't have to worry about it while you choose your video call platform!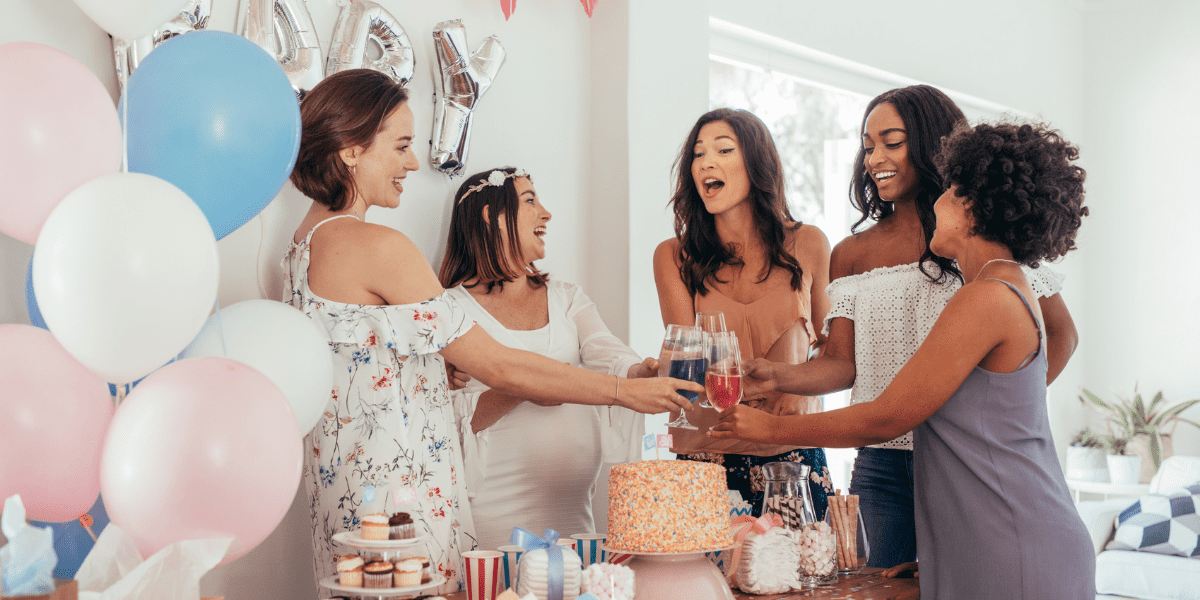 The Main Event
As the all-inclusive baby-shower sites listed earlier in this article suggest, it would be easiest and most-stress free for you if your baby shower was hosted on a platform, you're already comfortable with.
Very few of us have been able to avoid online meetings over the course of the pandemic, and as a result, most people are literate in at least one of these programs.
Consider if you'd like to record your shower for a keepsake, which platforms allow for that.
Ask yourself, with which of these am I most comfortable? How many of my guests are going to be familiar with it? Can everyone I want to attend run this program from their devices?
Here's a brief list of totally free options to jog your memory.
Zoom
Skype
Microsoft Teams
Google Meet
Event Create
Facebook
A baby shower is an opportunity to shower a brand-new little family with all the love they could need.
Whether you do that in person or online will depend on your circumstances and preferences, and how you get it done is totally down to you.
Hopefully, this page has given you an idea of what an online shower involves, how to throw one, and what to use to make it the best experience it can be.