As a mom-to-be makes her way through her pregnancy, it can be a very exciting time as the due date rolls around. However, one of the most special occasions is the baby shower.
Even though there are some traditions set around baby showers, there are no rules to state that you need to follow them yourself. Whether you want to host your own baby shower, or you trust someone close to you to make it perfect for you, it's entirely up to you.
Baby showers have become super popular over the years, although, they can cause a bout of additional stress due to the rising cost and extravagance. The purpose of a baby shower is to appreciate both mom-to-be and the new bundle of joy, as well as spend time with those nearest and dearest.
No matter what your budget, there is always something that you can work with. You don't need to spend a lot of money to have a good time and for it to be a really special day.
Let's touch upon some commonly asked questions about baby showers that moms might have.
As an Amazon Associate, I earn from qualifying purchases. The links below may be affiliate links. Please read my disclosure policy for more information.
What is the average budget for a baby shower?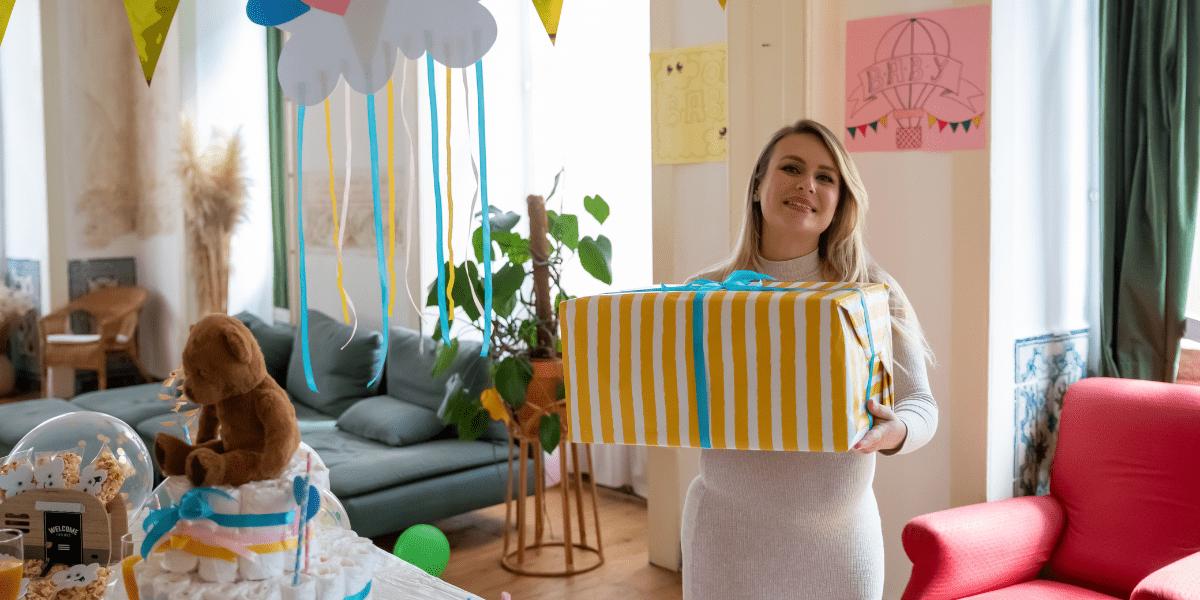 There isn't a right or wrong answer to this question. It is whatever you can afford.
There is no need to add stress to yourself when you start looking at the financial side of baby showers. You can spend as little or as much as you wish.
It's important that you factor in a few elements when you begin planning, such as the food, games, guests, decorations and the place you'd like to host at. Realistically, your budget could be anywhere from $100-$1000.
Whose responsibility is it to pay for the baby shower?
The person who hosts the baby shower is usually the one who pays, although again, that is a tradition that you might not want to follow. You could ask every person who has been invited if they'd be able to chip in, the grandparents-to-be could pay, the host or yourself.
However, in more recent years it has become more often that mom-to-be will host their own shower. Although, if you're a friend of a close family member, it might be a good way of showing appreciation towards mom-to-be by organizing and hosting the shower.
So, where do you host?
There are many places where you can host your baby shower. It's down to personal preference and if you're setting a theme. If you have your heart set on a particular venue, and it's popular, you might want to consider booking it in advance. Typically, if this is the case then it's recommended to start planning and booking 3-6 months prior.
However, if you have a free or lower-cost venue, then you should be able to book it anytime during the planning process. You could use Google to look for venues that are very local to you if you don't want to travel very far.
Does someone else need to throw my baby shower?
No, if you want to take the reins of organizing and hosting your own baby shower then go for it!
It is common during these times for a mom-to-be to plan their own baby shower with help from family and friends. You will be able to have full control over what food, activities, and the location of your baby shower.
We have listed some baby shower venue options below:
A backyard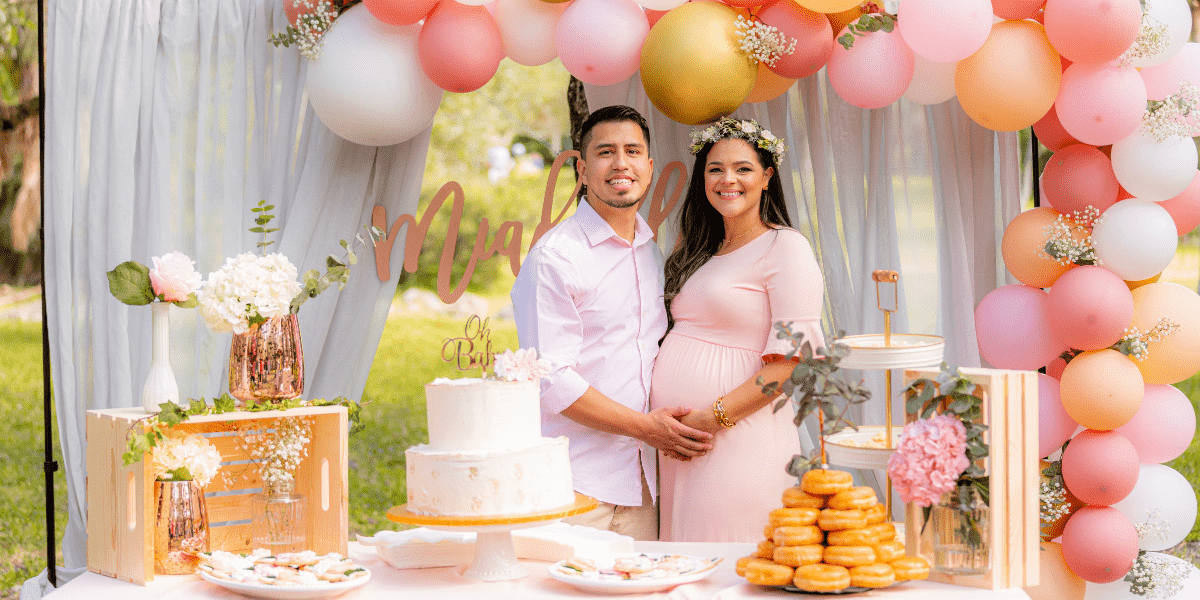 This is a great option for a baby shower if you're planning to host one in the summer. It's really convenient if you're on a budget and you will be able to decorate as you wish, with the choice of using balloon walls and gazebos.
You could ask family and friends to help with making homemade goods to add a more personal touch.
If you're in the late stages of pregnancy, it will be more comforting to be as close to home as your backyard. Although this doesn't mean that you have to throw your baby shower in your backyard, you could use your friends or family members.
Someone's home
Having a baby shower in someone's home, whether it's your own or someone else's, can create a close and intimate setting with many perks. It's completely free — except for decorations, drinks and food, and you can decorate it as much or as little as you wish.
As above, you could all come together to make the food for the baby shower, so you will all feel even more included and relaxed knowing exactly what you're eating.
Virtually
Due to the times of restrictions and covid-19, as a mom-to-be, you may be extra cautious. If this is the case, then you have an option of a virtual baby shower.
You could create a live stream or have a group zoom call with your close friends and family. Doing this will enable you to all get involved in games and chats, just as you would in person.
There is an option for the parents-to-be to create their own baby registry online so everyone can shop and buy gifts to be sent and arrive on the day of the baby shower. The parents will then be able to open the presents in front of everyone.
At the park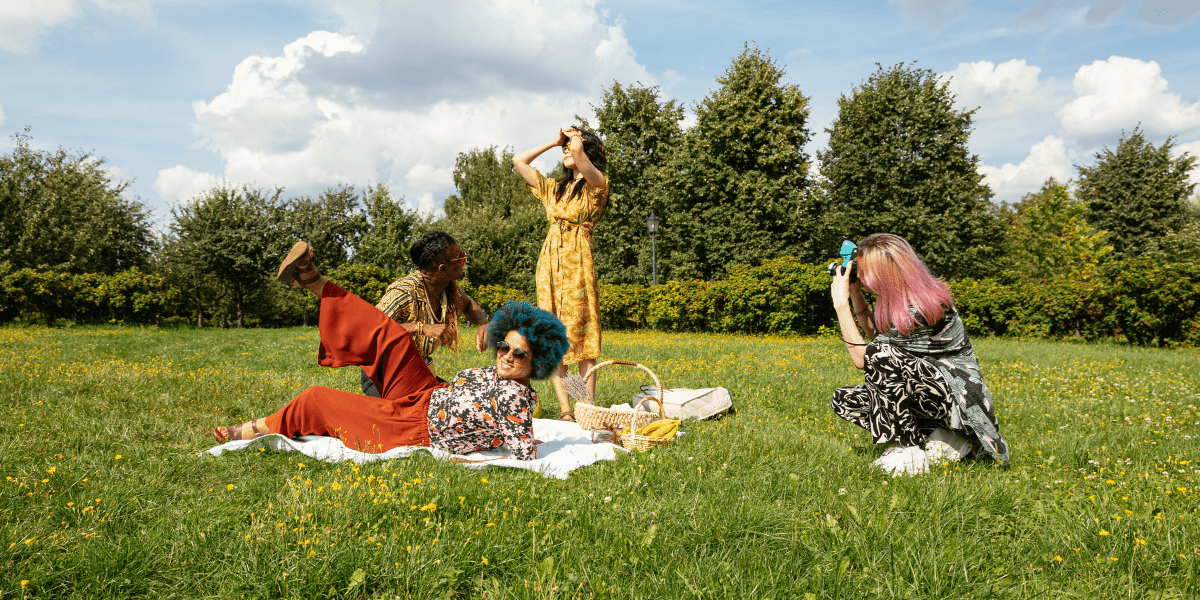 Parks are great settings for a baby shower as it has the space that you might require if you're planning to invite a larger group of people. You could take a few blankets and have a picnic, which will give you ample opportunity to enjoy the view and company in a more intimate setting.
Hosting at a park would be ideal for the summer season, and when it isn't windy as if you're playing games, you wouldn't want them to blow in the wind. The best thing about parks is that you don't have to pay a fee (unless it's for parking, which is minimal), and they have a natural backdrop for perfect photos.
If you have children in attendance, they will also be busy with adventures and playing in the playground.
Beach
Imagine having your baby shower on the beach with the relaxing sounds of waves in the background. You could have a BBQ baby shower which would add a unique and special atmosphere.
It is worth finding out if there is a rental service at the beach that offers tables and chairs as this will save your energy and time instead of packing your own. However, if this isn't a service you could take your own.
Be mindful to keep an eye on the tide before you decide on the best time to go, as it would be a shame for your day to be cut short due to this. Check before arriving if you need a permit to host a party before planning anything further.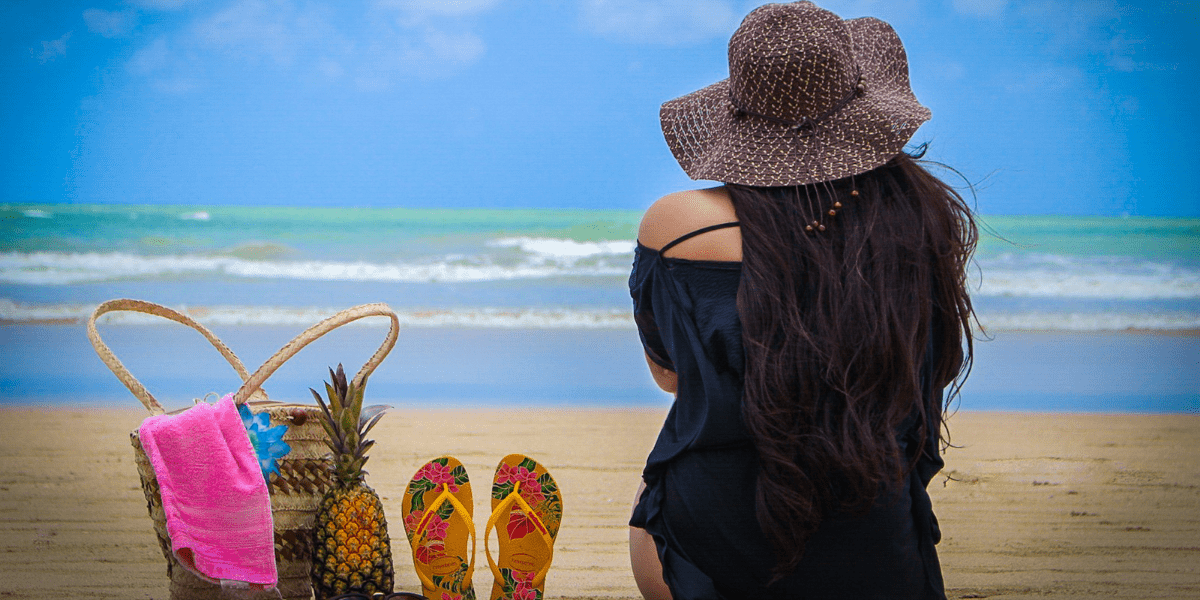 A restaurant or cafe
If you have a smaller guest list, you might want to consider hosting at your favorite restaurant or cafe. You don't need to book the whole place, just a table big enough to fit everyone on.
Some restaurants offer a choice of ordering food beforehand or as you get there, which is perfect.
There are some restaurants that offer a bulk discount, but it all depends on the size of your party. However, a plus side is that you should be able to take plenty of photos, decorate as you wish and play games.
Drive-by
When virtual baby showers became popular due to the pandemic, so did drive-by. It's a simple but unique way of showing appreciation to the new parents-to-be, and it won't cost a thing.
It can be essential for you to spend time with family and friends, but it just might not be convenient or safe for you during these times, especially if you've had a rough pregnancy.
You can host this style baby shower at your own or someone else's house, the guests will drive by to offer well wishes to the parents-to-be, give gifts and send love.
Community center
If you've got a lower budget, then finding a community center near you might be the answer. Many community centers rent out spaces to hold events for specific occasions, including baby showers.
You might not have to pay anything, but could be asked to make a charity donation.
You will have everything that you need in the community center, such as tables and chairs, so all you need to worry about is the food and decoration. It might be worth enquiring if the center offers any cleaning services for a small fee so you don't have to clean up afterwards.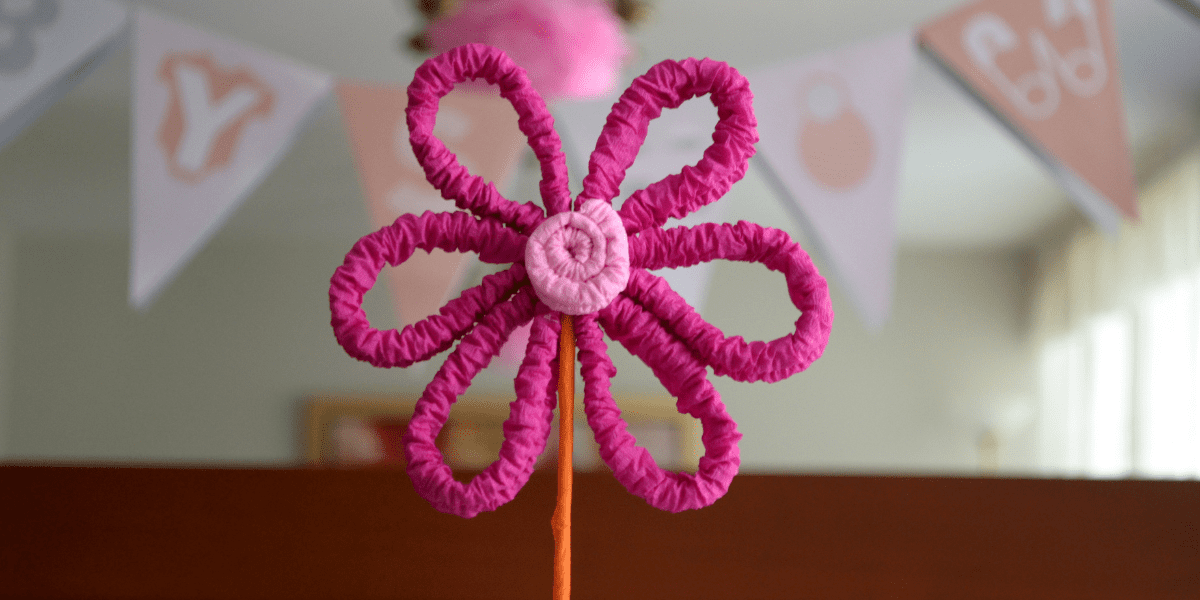 Church
A church is a lovely place to hold a baby shower, especially if you're wanting something more budget-friendly. You may be able to reserve a banquet hall or a single room.
If you're a member, you might be offered some additional services. Some churches don't require any fee for renting a space, but you may be requested to pay a fee or make a donation if you're not a member of the church.
At a tea room
Hosting your baby shower in a tea room will give off an elegant, fancy and cozy feel to it. It is a great location if you want to keep things intimate, quiet and classy.
A service offered by the tea room would be food served for the guests, which is one thing you don't have to worry about.
The mom-to-be can sit back, relax and enjoy the afternoon opening gifts, eating food and playing games. Some tea rooms are quite tight for space so it's worth mentioning decorations or if you are able to set up some activities.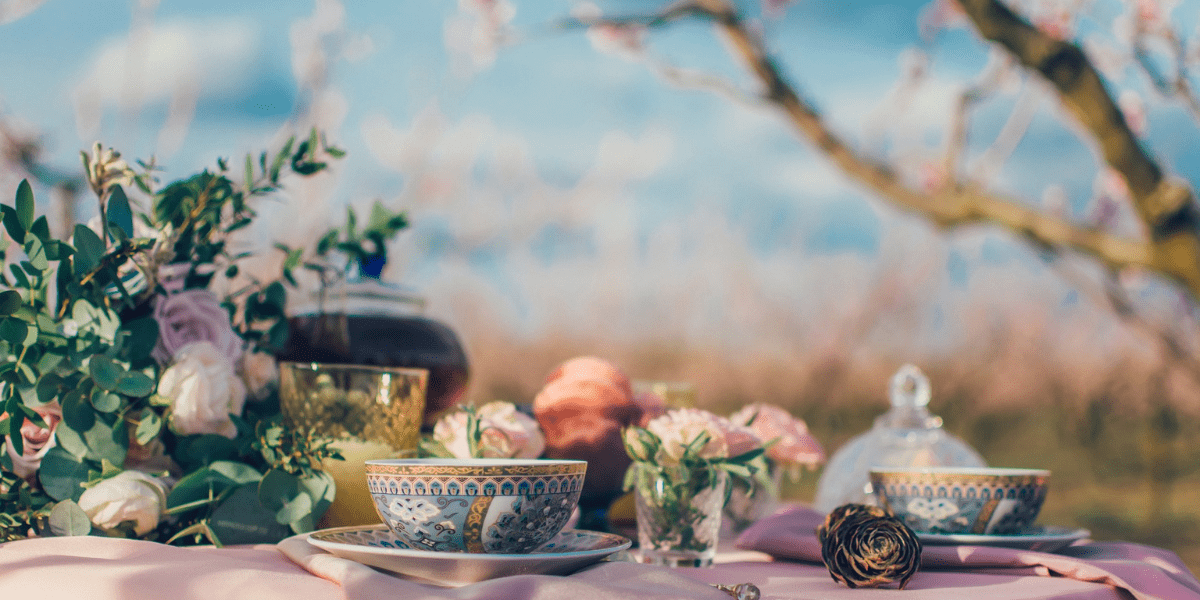 Reception venue
Reception venues aren't just for weddings, you are able to throw other occasional events there too, such as a baby shower. The best thing is that you will be provided with the amenities that you require to throw your baby shower.
If you've been to a wedding reception and a venue has caught your eye, it's worth enquiring if you're able to rent it out, or you can search for local reception venue's near you.
Botanical garden
This is one of the most aesthetically pleasing locations for a baby shower. You will have the sweet smell of flowers surrounding you, which will also make a great backdrop for photos, and you'll have lots of grounds to walk around.
Country club
Even though country clubs aren't specifically recognized for hosting baby showers, they are great locations for such events. A country club is likely to be well decorated and have the resources that you require to throw a baby shower.
A country club might be more suited for those who have a higher budget, but they offer many perks such as catering, a bar and lovely views to get perfect pictures.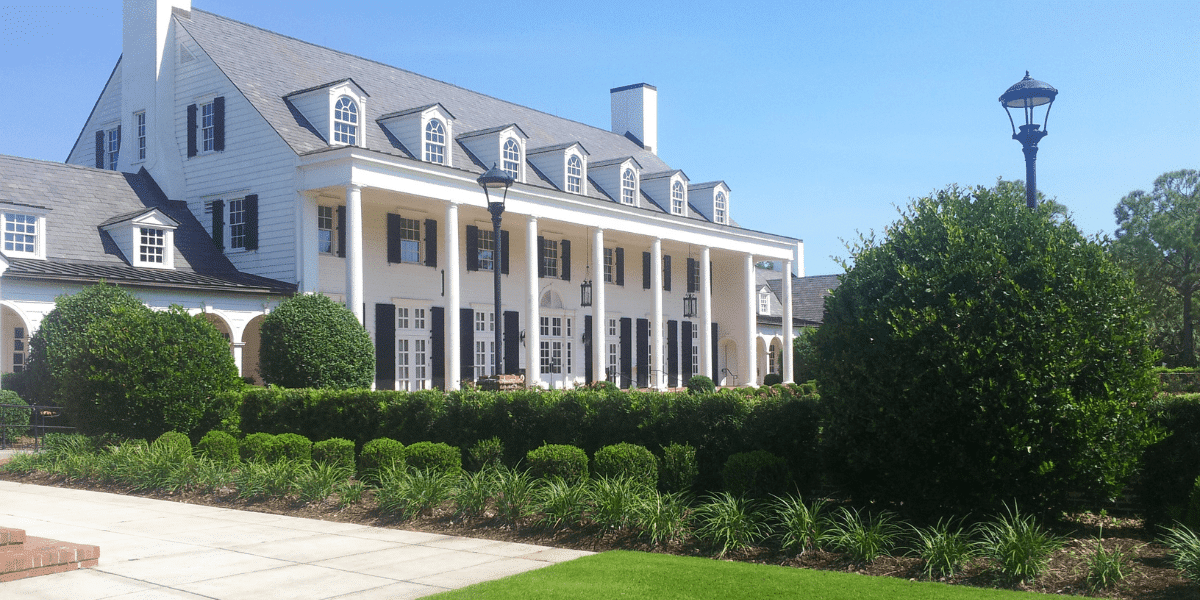 A farm
This might be an unusual destination for many, however, hosting your baby shower at a farm, especially at a red farm barn can be quite popular. If you're looking for a more rustic and charming vibe, then this venue might be more suited to you.
You could speak to the owners and ask if they offer any decoration services, or if you can decorate it with your choice of style and theme.
Spending time in a big city can be tiring, so it will be extra special to get away into the countryside for a bit of serene peace and quiet. A farm is also a perfect place to get some unique photos.
Hotel
Hotels offer ballrooms and spaces to rent out in order to host a baby shower. This is especially worthwhile if you have a larger guest list.
If you live near a hotel that is a landmark location within your area, this might be ideal for you to choose, or even one that has a beautiful view for photos.
Rooftop terrace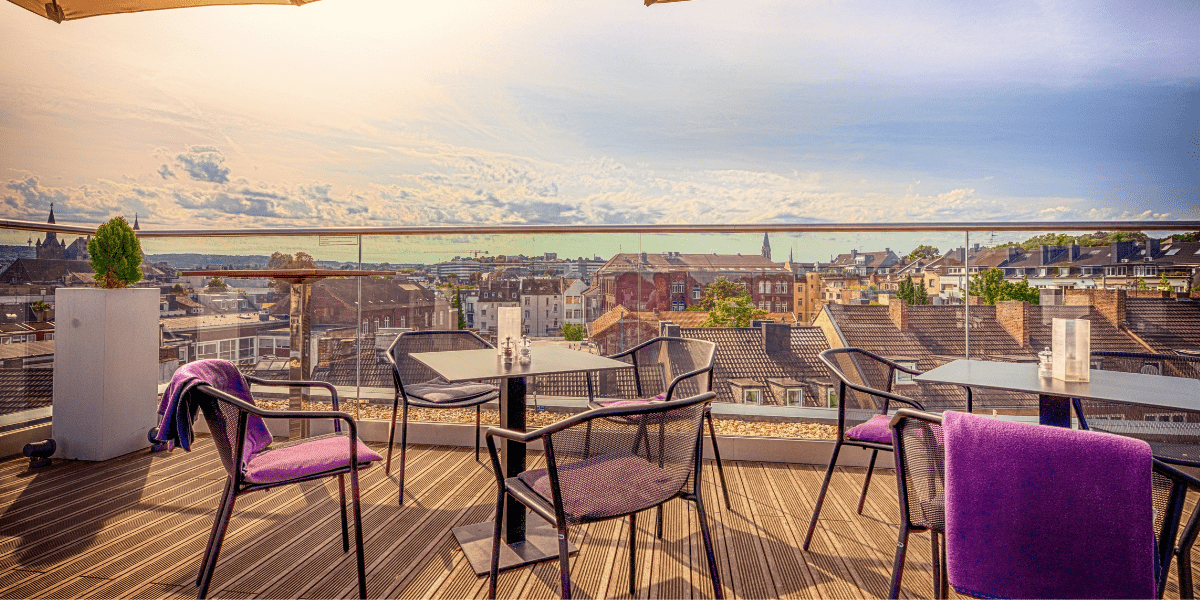 You're more likely going to hear of a rooftop terrace if you live in a bigger city, and they're wonderful places to host baby showers. However, be mindful that a rooftop terrace may be fully booked during the summer periods, so ensure to book ahead of time.
You can ask the company if you're able to decorate as you wish and if they offer food, if not, you'll have to bring your own.
Fire pit
If you have a fire pit to hand, this would be lovely to have your baby shower around one. It will set a relaxing atmosphere and if you don't have one personally, you could rent or buy one.
You could even add your fire-pit to your own garden.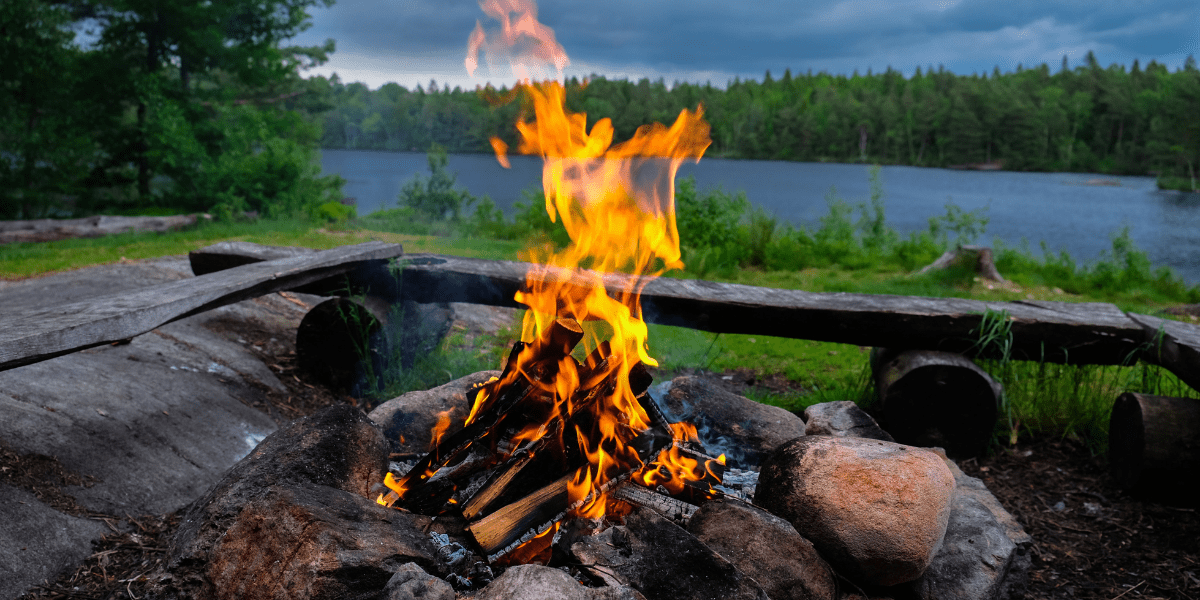 Winery
Obviously, it's recommended to not drink whilst pregnant, but hosting your baby shower at a winery can give you ample opportunities for great photos. There is something special about sitting on a terrace and looking down at a vineyard.
You may even be offered some food and drinks (including non-alcoholic).
Mountains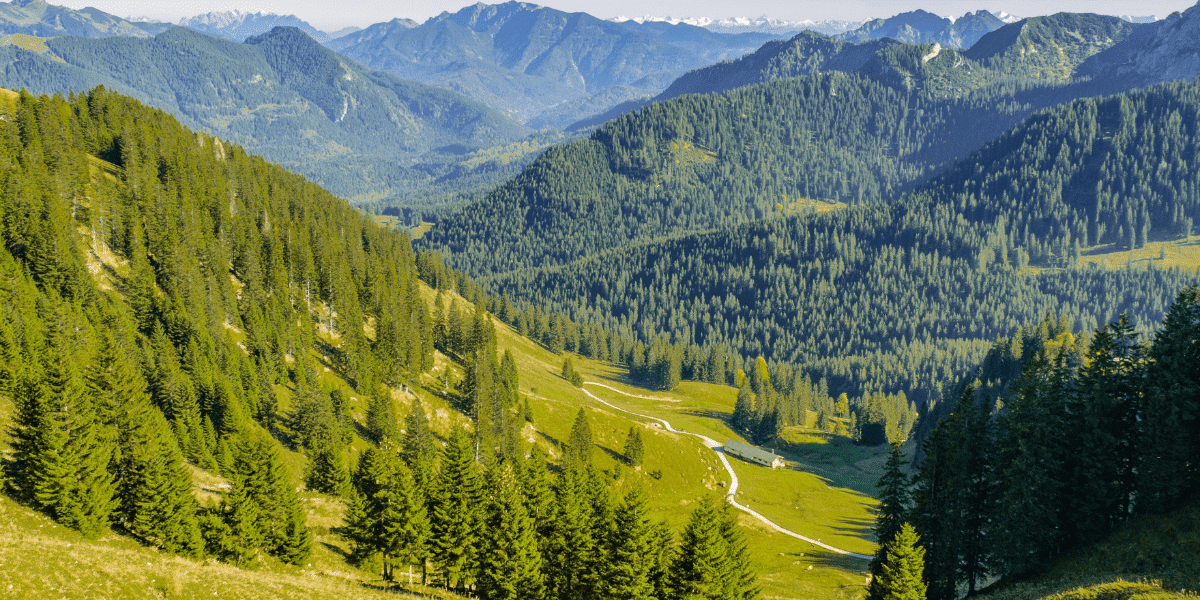 Hosting your baby shower on the mountain is a lovely outdoor venue idea. It might be worth researching if there is a picnic area by the mountain for you to enjoy.
This would create a great backdrop for photos. If you're having a woodland themed baby shower, this is a perfect idea.
Breweries
The same as wineries, we understand that moms-to-be can't drink, but hosting your baby shower at a brewery can provide a modern decor with the charm of old wooden barrels which were used in the past. It's a lovely setting for a baby shower, and they may provide food, drinks and decorations if you ask.
Library
If mom-to-be is a book worm, then hosting a baby shower in a library might be the perfect venue, especially with its unique architecture and interesting space. Even though the library won't provide food, if you cleaned up after yourselves, I'm sure they wouldn't have a problem with you bringing your own items with you, including decorations.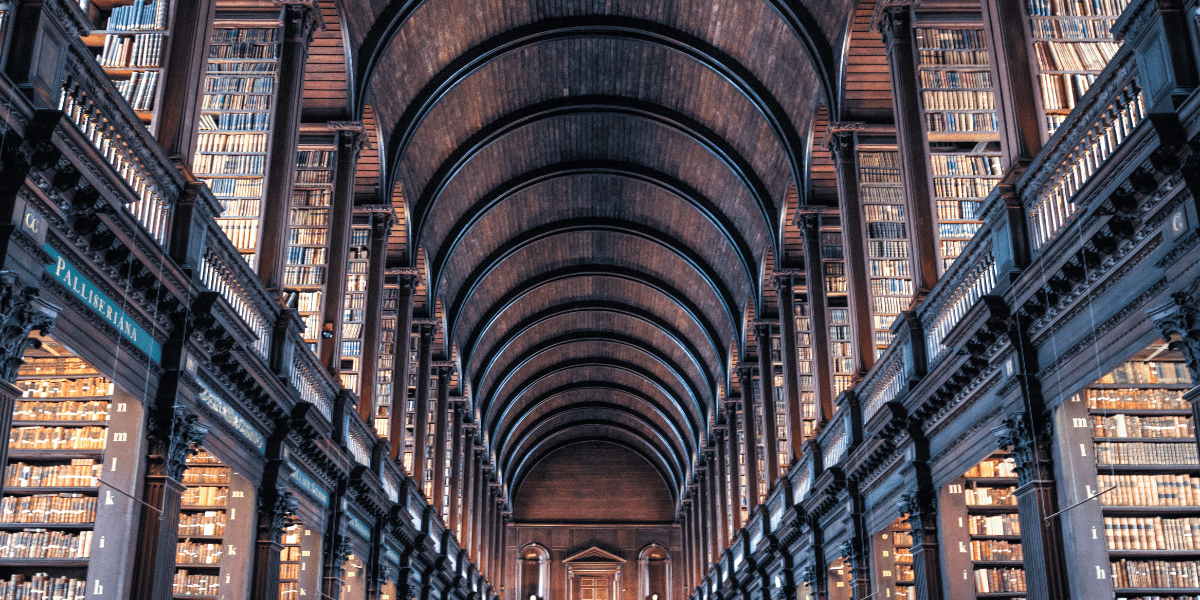 Rent a tent
There are rental companies out there that enable you to rent tents that come with tables and chairs to set up in your ideal location; in the park or at your/someone else's home. This is perfect for someone on a lower budget.
You can bring your own food and your decorations will be super easy to add.
If mom-to-be is hosting a circus-themed baby shower, this idea is perfect. The rental company will attend at a mutual time and collect everything up from the venue once you're done with the cleanup.
Museum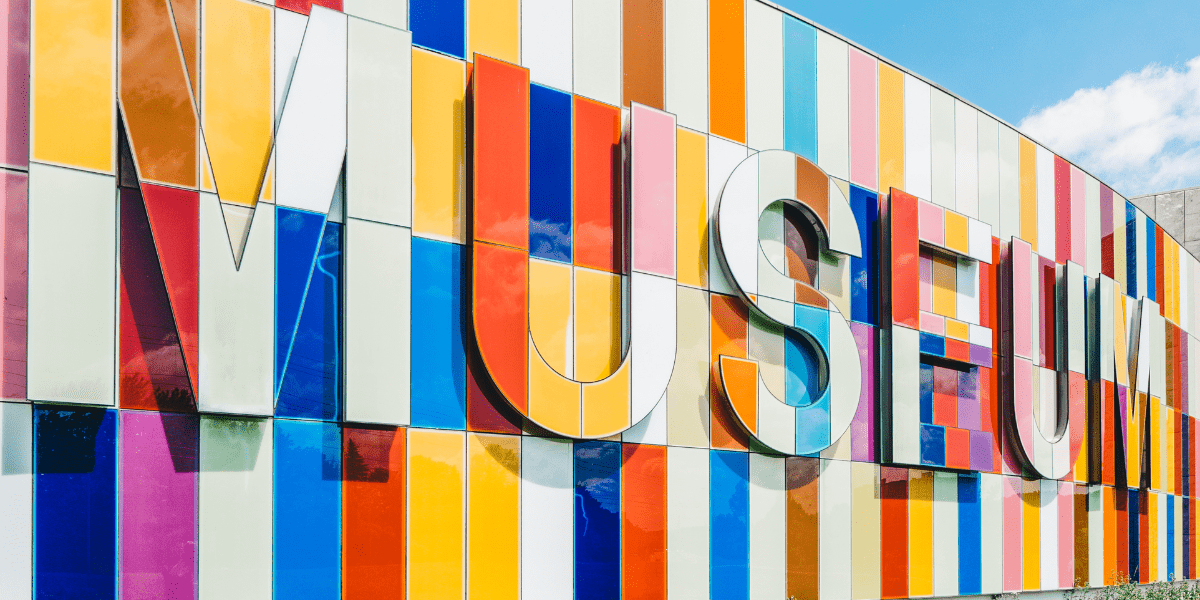 Some museums have space available to host weddings and other events, even baby showers. If the mom-to-be is a lover of art and modern style, then a museum would be the perfect venue for her.
It's best to check if you're able to rent out tables, chairs and other necessities for the space as otherwise, you'll have to bring your own.
Club House
If you know someone that is a member of a club, you might be in for a private and intimate baby shower. These clubhouses are usually exclusive to golf or tennis clubs.
You will have the privacy you might need and there are other services included such as snacks and drinks. You can call your local clubhouse, or one that you fancy going to, and get a breakdown of the services and costs.
Zoo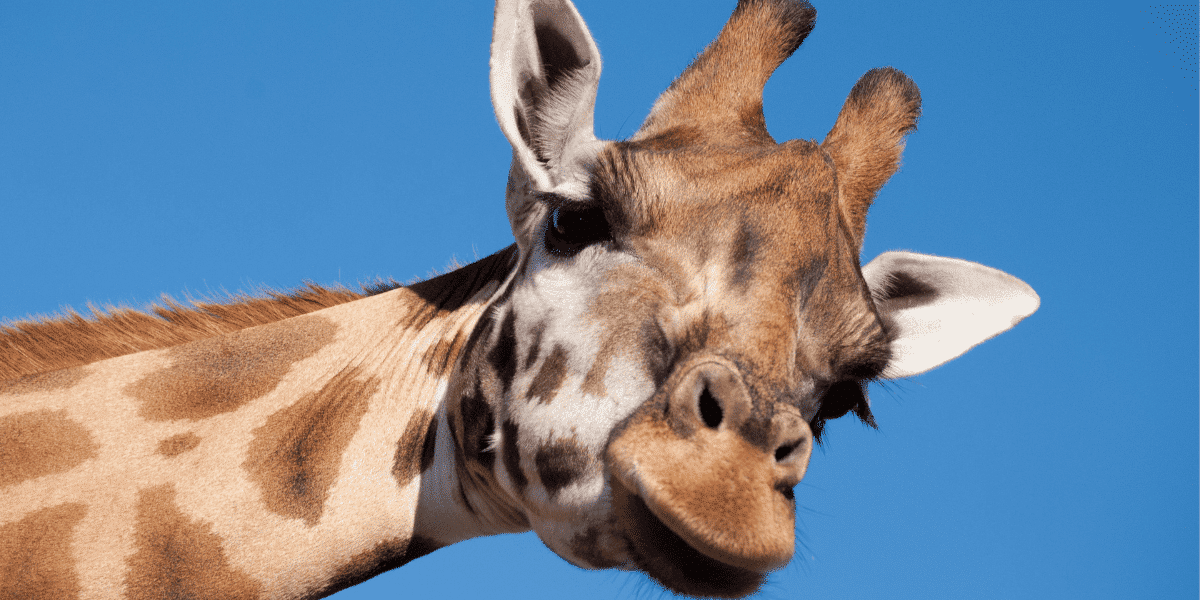 If your mom-to-be is an animal lover or throwing a safari themed baby shower, this venue is perfect. There are many zoos that offer space for events such as this.
They may not necessarily offer food (unless they have an onsite cafe) so you'll have to bring your own, but you may be able to decorate as you wish, which is a huge plus.
You could also get some great shots with some animals in the background!
Bed and Breakfast
The best thing about a bed and breakfast baby shower is that you don't have to worry about food. They will more than likely provide it for you, and you'll have chairs and tables to use within the space they provide.
A bed and breakfast has a family orientated environment which will be perfect for both adults and children that are attending. You will more than likely be able to decorate as well.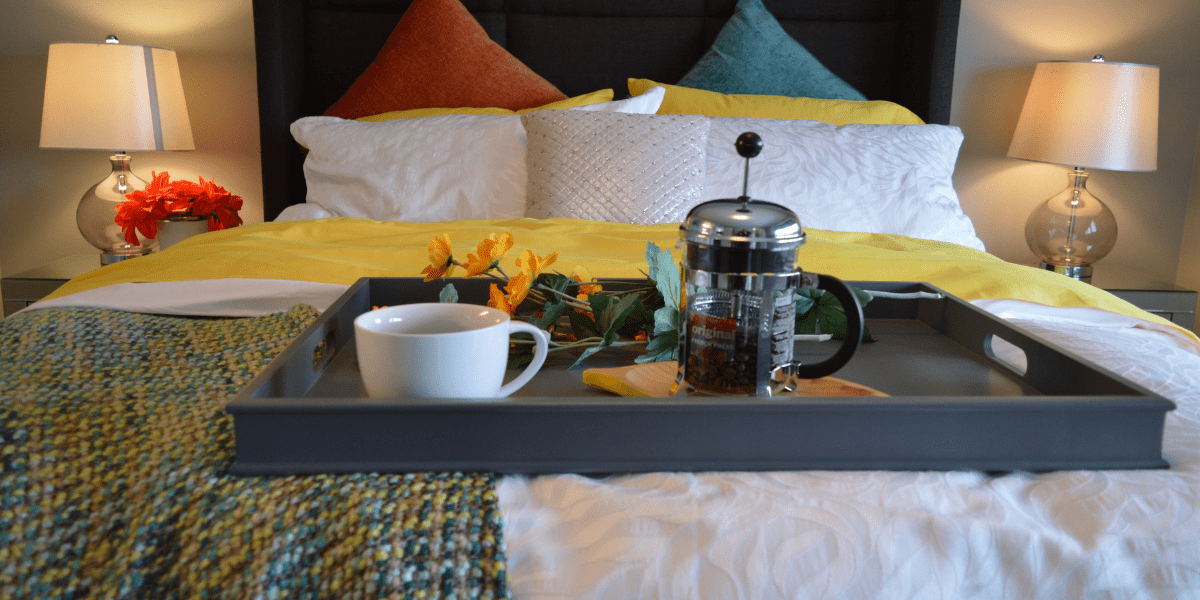 Tailgating Baby Shower
There are some sporting venues that offer services and spaces for you to rent for occasions such as a baby shower. If you have parents-to-be that are into their sports, then this is a great venue for both of them.
If the weather is nice, you could always consider hosting the baby shower in the parking lot. There are many games to play and if you hire a gazebo, if it's okay with the company, you'll be able to place that in the space provided too.
Art Studio
There are many craft stores and art studios that would be honored to host such a special event. Enquiring around each one will give you an idea of what activities they can offer for your group, and you can decide whether it's something you would all enjoy and want a part in.
Not only will you have a great time, but you'll all hopefully get to walk away with a keepsake to remember the perfect day.
Spa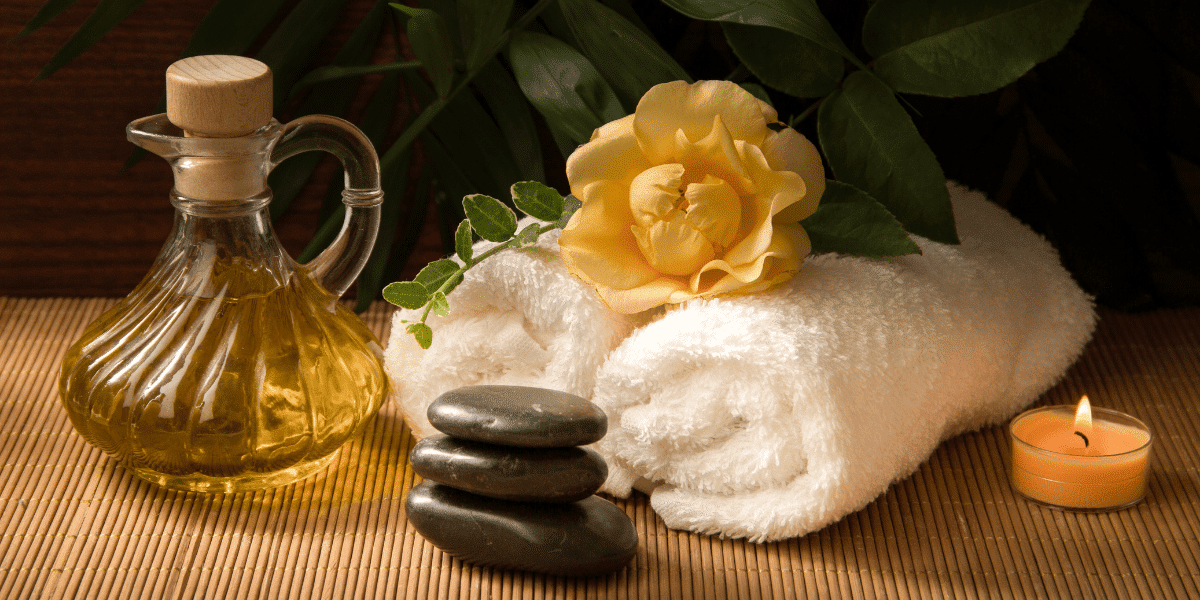 This is an idea for a higher budget, but it'll be money well spent as you will be spending the day relaxing as you've got such a short time left before your bundle of joy arrives. Having your baby shower at a spa is a real indulgence, and will give you time for plenty of in-depth chats and catch-ups.
If you're looking for something that is lower budget but you love the idea, you could host a spa day in your home with face masks, pedicures and manicures, great games and a hot tub (if you have one).
Nail salon
Even though you can't rent out nail salons for baby showers, you could have part of it in one. It'll be lovely for you and your guest to spend some time together getting all girlie and getting your nails done.
You only have to pay for what you get, and then go and get food somewhere else. You could tie this idea in with other ideas mentioned above.
You could also try and find a mobile technician who could come to your house.
Lake House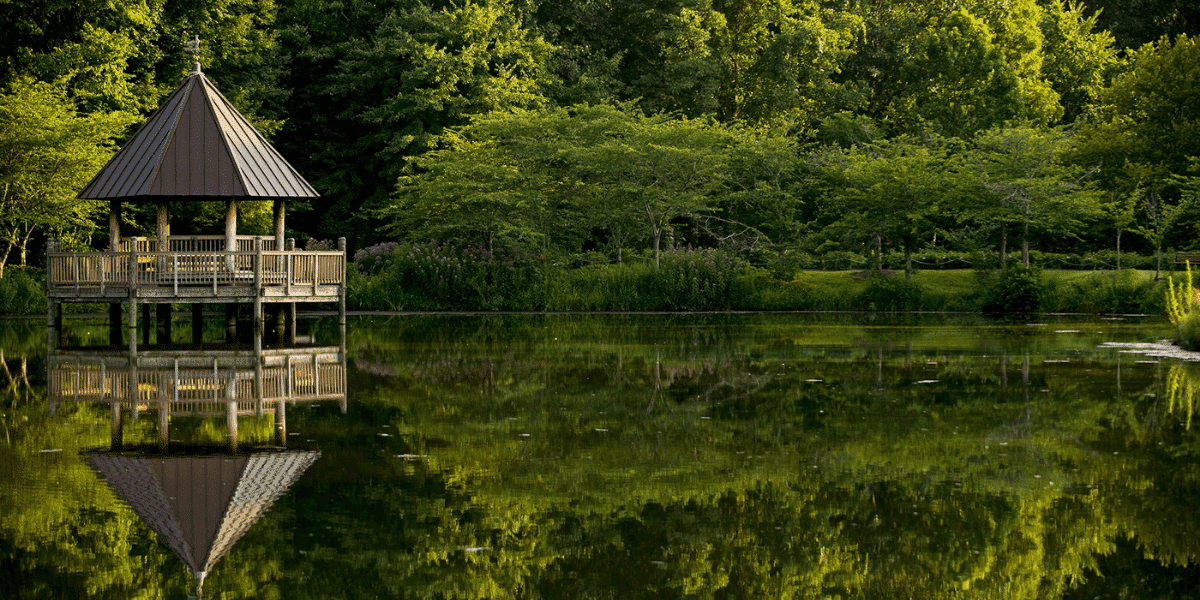 Spending time in nature can do wonders for your mental house, so where better to spend the last few weeks of your pregnancy? You would have the incredible sounds of wildlife, water and a place for great pictures.
If you or someone you know owns a lake-house, then you don't necessarily have to spend any money except for food and decorations, so it's perfect for low-budget. However, if you don't, then consider ringing around to see if anyone is renting one out.
You could even look on Airbnb to see if there is one on there that's local enough.
Conclusion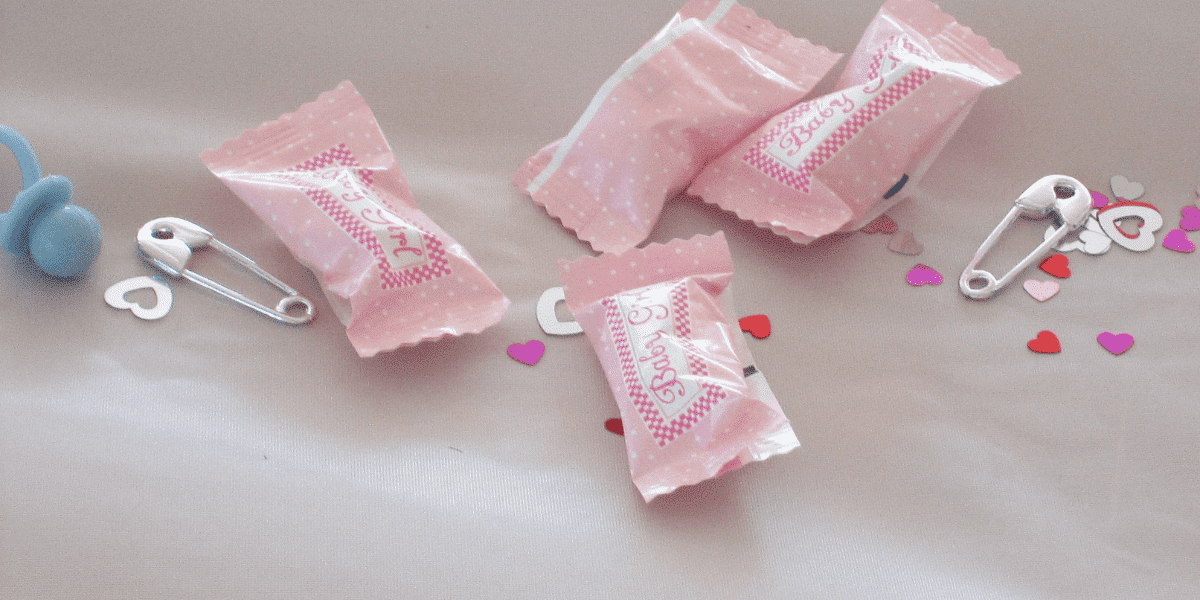 We hope this post gave you some inspiration on where to host and celebrate your baby shower. Ensure that the shower is in line with what the mom-to-be likes and her interests if you're throwing one for her.
If you are the mom-to-be, we hope it's exactly as you wished it would be.
Just a few things to consider and ask yourself before you commit to a venue for hosting your baby shower:
What's the main theme for your baby shower?
How many people are invited?
Are you inviting children?
How flexible is your budget?
Is it worth considering your hobbies and interests?