One of the most important parts of your baby's growth is his/her sleep. This makes her brain and body develop so much faster.

As a parent, you only want the best things. So you would want a good mattress to ensure your baby gets a good night or even day's sleep.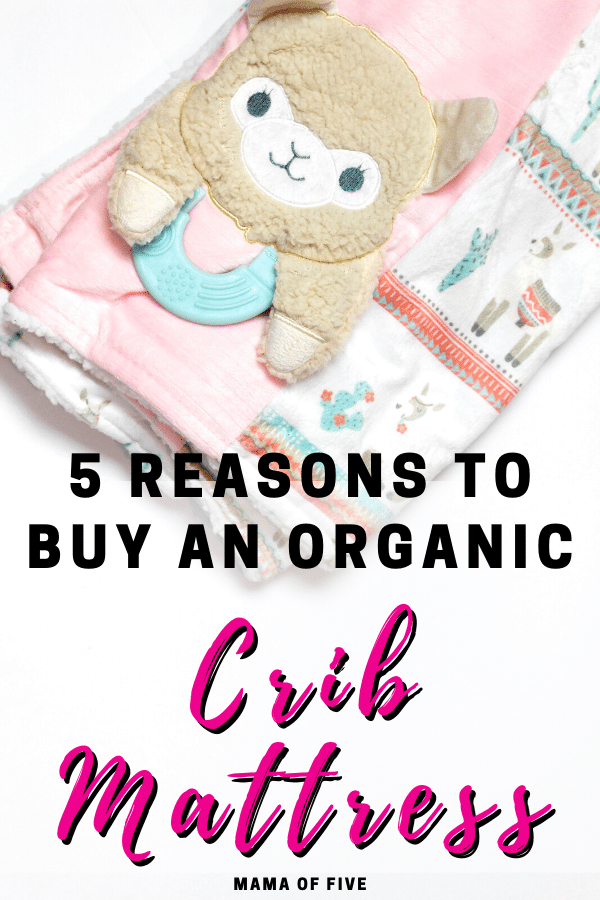 As an Amazon Associate, I earn from qualifying purchases. The links below may be affiliate links. Please read my disclosure policy for more information.
The newest type of mattresses in the market is organic.

You may ask "what's the fuss all about?" and perhaps why you should get an organic one compared to your sturdy old mattress.

Well, I will answer that for you in detail.
Before I go on to the list, there are many reasons you why you should always buy a new mattress.

Buy a new one because of the dust and dirt that could be on an old bed.

This can cause a lot of allergies to your newborn or your baby's skin as well.
NOW HERE ARE THE FIVE REASONS TO BUY AN ORGANIC CRIB MATTRESS:
1. ORGANIC MATERIALS USED LIKE COTTON OR WOOL
Most mattresses available in the market have chemical-filled materials that can be bad for you and especially your baby's health.
Organic crib mattresses use organic and natural fibers like cotton or even organic wool (yes, some wool are treated with harmful chemicals too, but not for baby mattresses).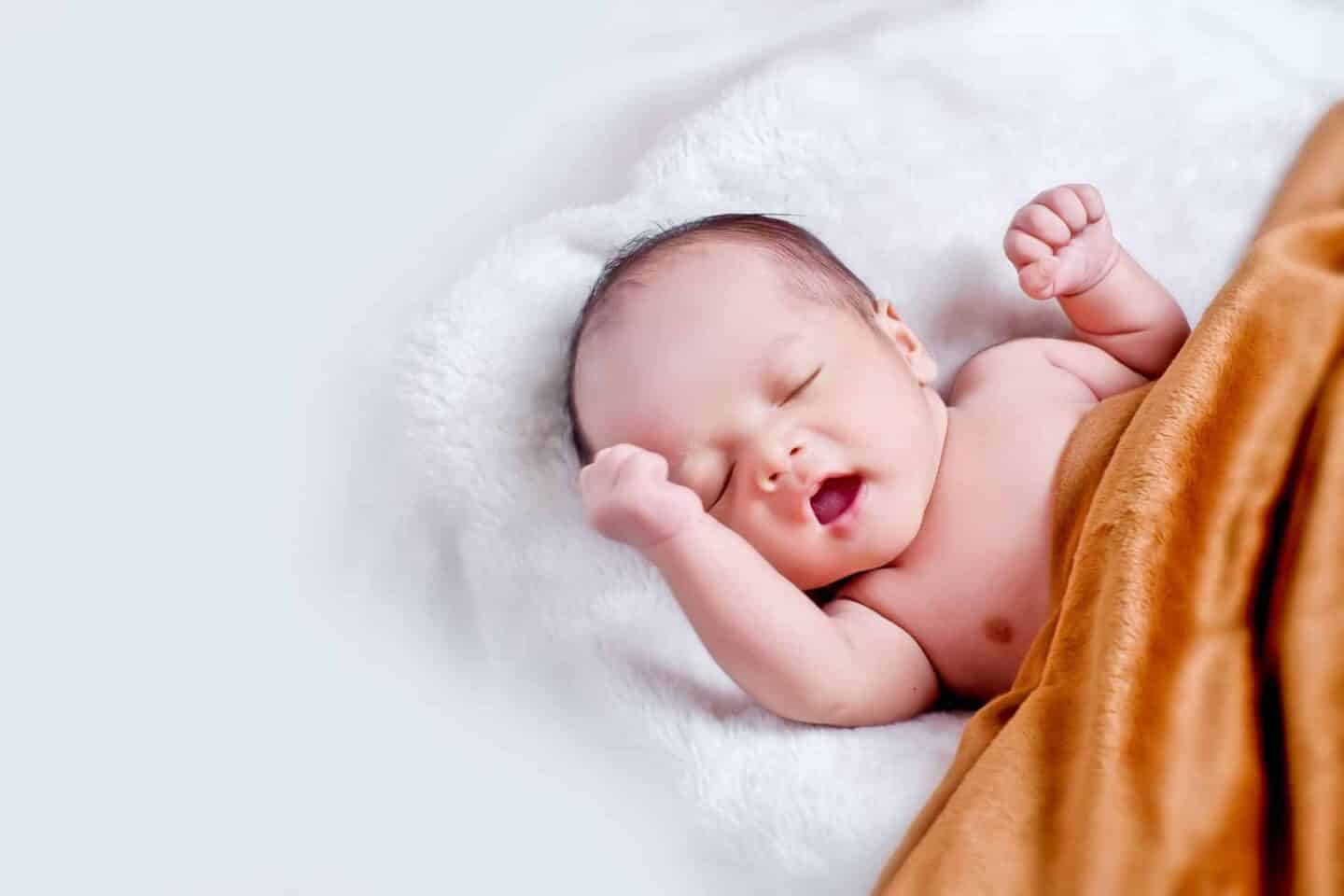 2. SUPPORT PROVIDED
All organic mattresses that are certified use different materials like a lightweight food-grade polyethylene or even inner springs.
Remember to check if your mattress has a Global Organic Textile Standard (GOTS) label.

This label means that the mattress you are about to purchase is certified non-toxic and uses only baby-friendly materials.
You May Also Like:
In selecting a firm mattress always press down in the middle and make sure it is not bouncy and that there is no sagging. Your hand must be met with resistance.
Some other mattresses are called naturepedic, which means they have reinforced the edges to make sure it supports your baby when he/she tries to stand up on the bed in the future.
3. NO FIRE RETARDANT MATERIALS
Most mattresses are sadly made with fire retardant materials or coating.

This may sound like a good thing at first but these materials are bio accumulative and the body stores these chemicals every time it gets exposed.
Imagine exposing your baby to this. In different experiments in the past, rats exposed to these chemicals had problems with learning and even developed cancer.

So it is extremely important NOT to expose ourselves and our kids to anything with fire retardant chemicals.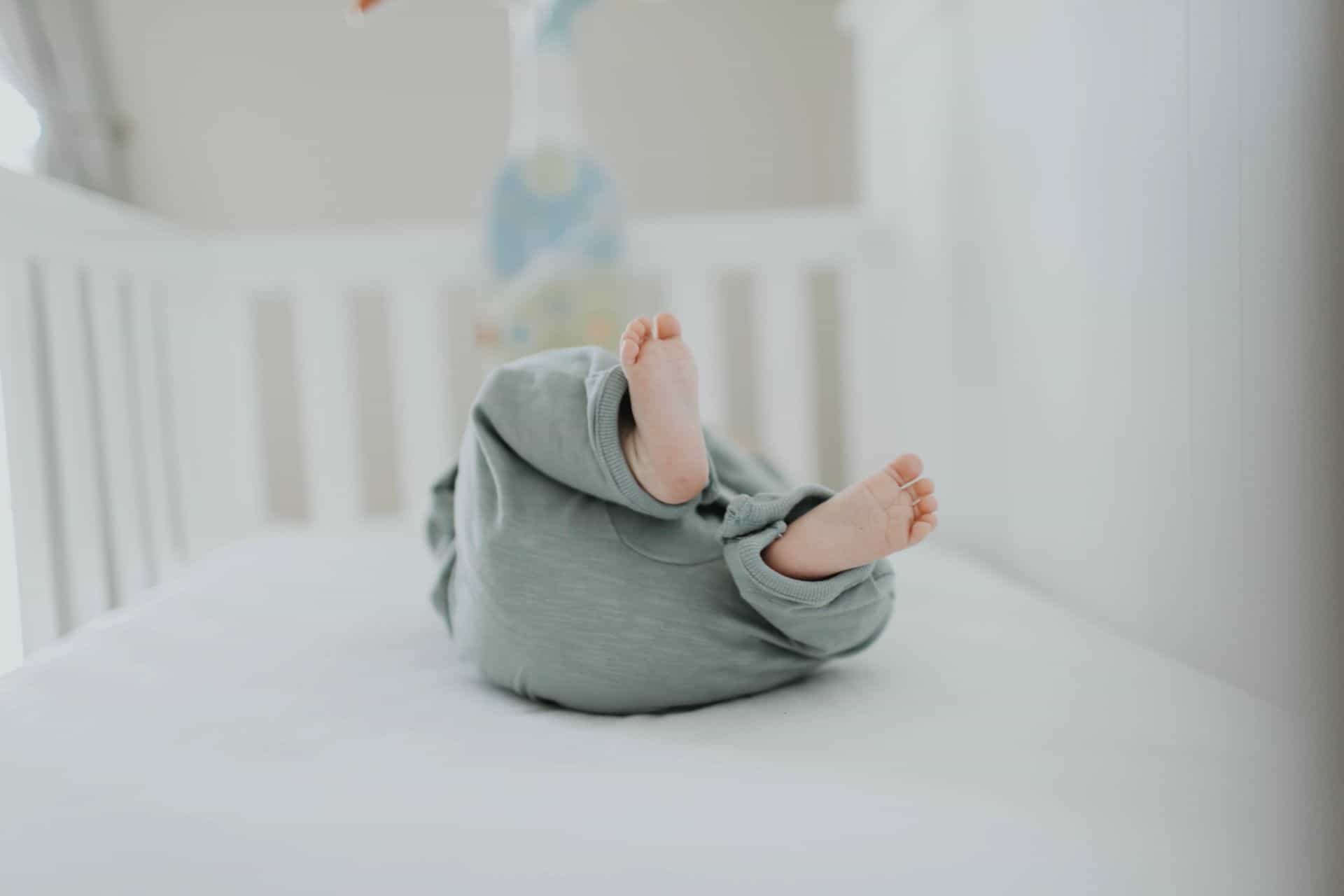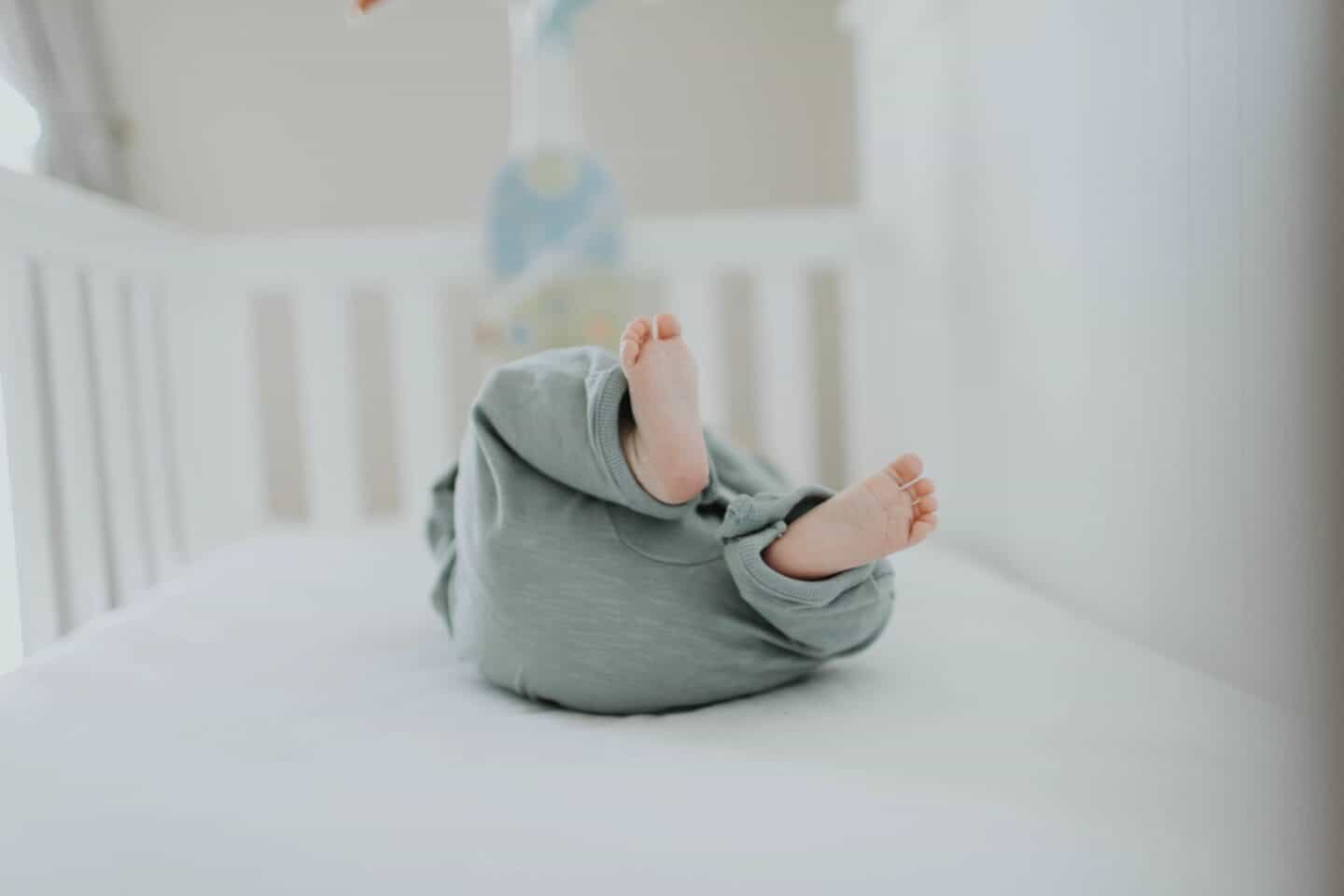 Related: The Best Organic Crib Mattresses
4. NO PLASTICS OR HARMFUL CHEMICALS
The best feature of mattresses available in the market is the waterproof feature.

What you don't know is, to achieve this the manufacturers coat the mattress in polyvinyl chloride or PVC.
It is a toxic chemical and it slowly breaks down due to sweat. This process makes it smell which is outgassing.
Outgassing is not good for the body at all. PVC that is outgassed is a known carcinogen (causes cancer), especially to the liver. It also cracks in the long run due to sweat or even urine.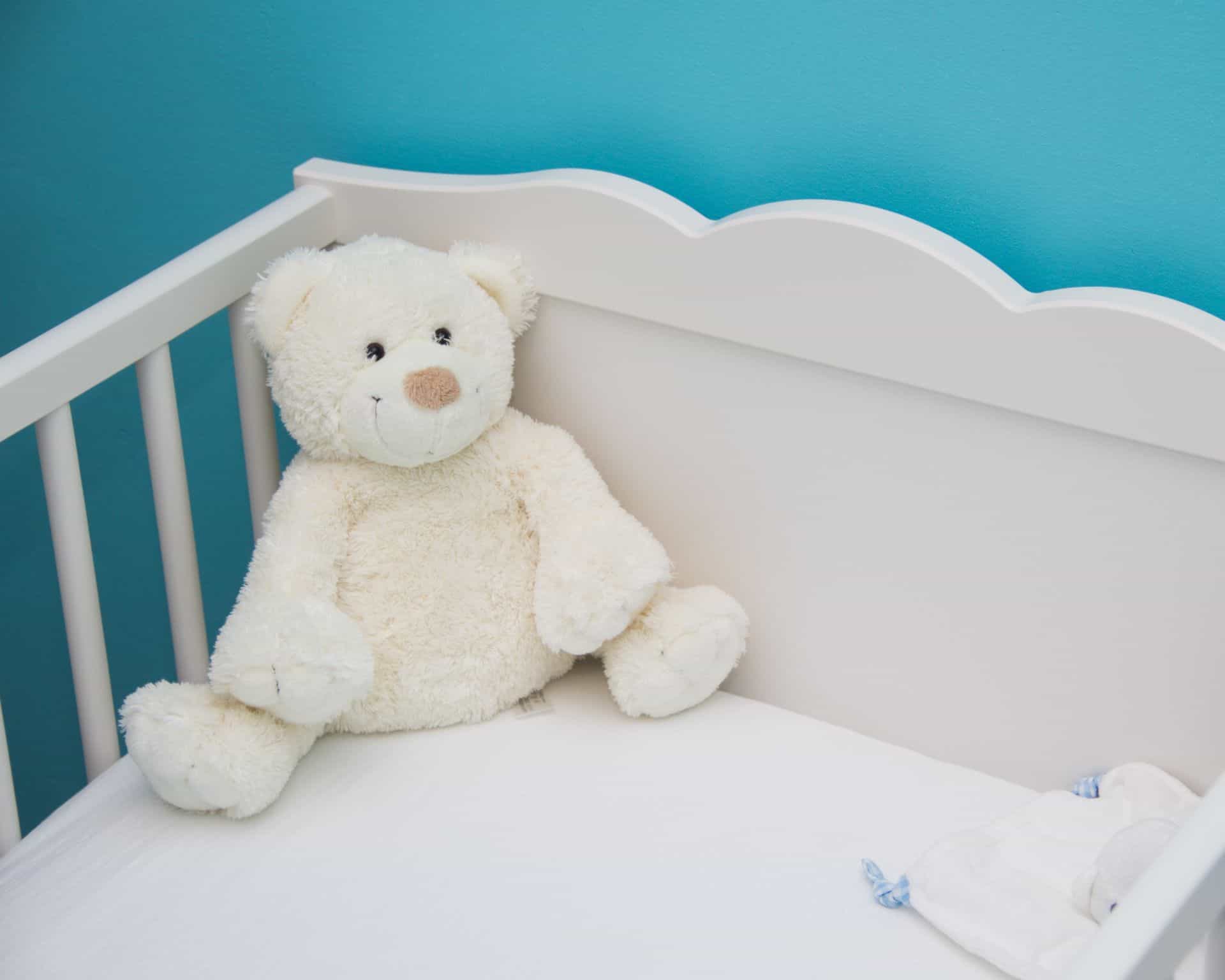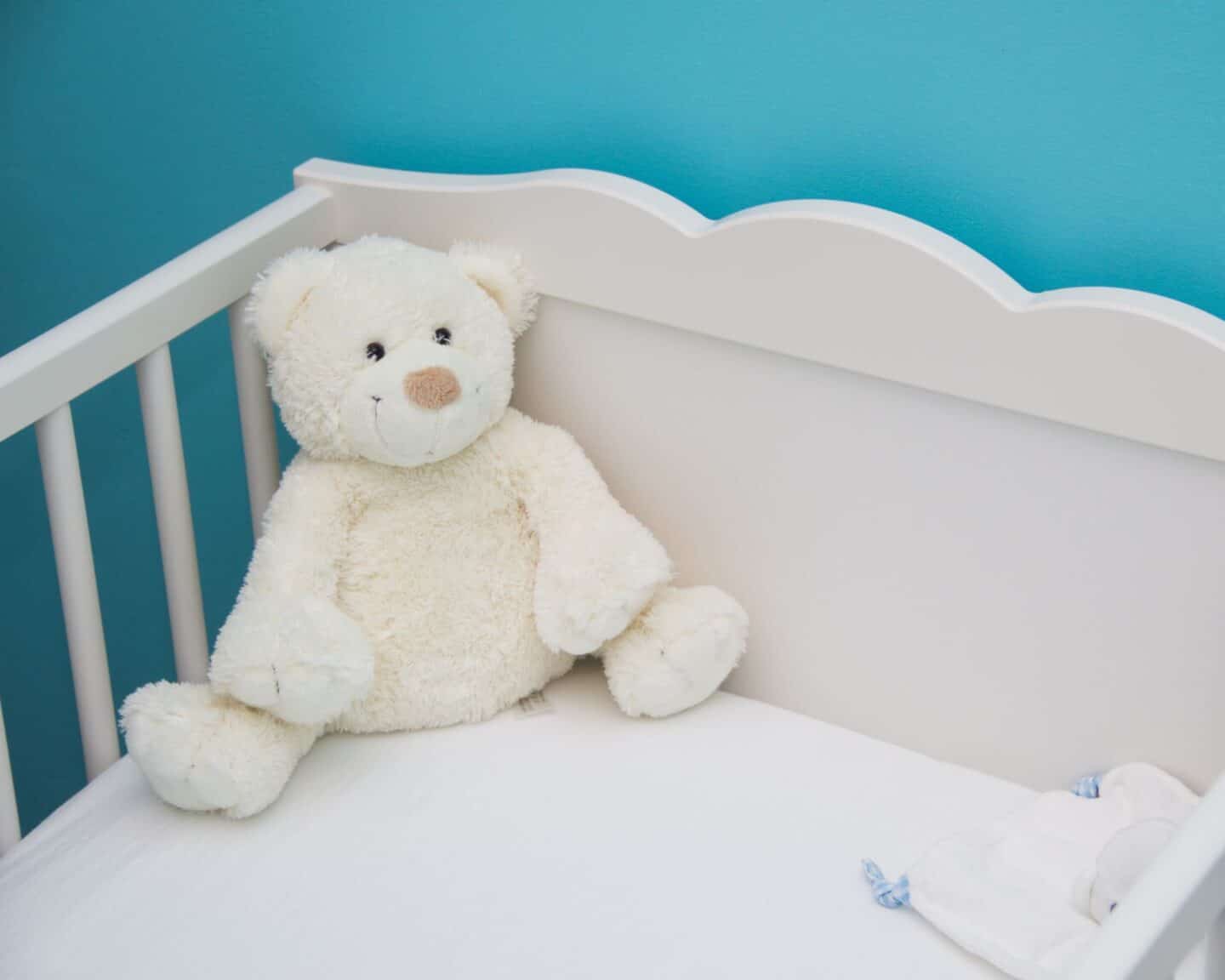 Babies aren't the cleanest creatures after all. When the PVC cracks, the sweat, and liquids can now accumulate in those spaces.
Imagine now all the dirt and bacteria collected in those cracks, when your baby sleeps he/she may breathe in or his/her skin may come into contact with this dirt and may cause a bad allergic reaction.
Organic mattresses are better because despite not always being waterproof (which you can solve by putting mattress pads), manufacturers make them with materials that don't build up allergens.
You May Also Like:
5. PREVENT ASTHMA ATTACKS
Most organic mattresses are made with the best ingredients. As compared to traditional foams, organic mattresses make sure that allergens do not build upon its surface and that there is a low to no chance of your baby getting asthma or even getting any respiratory infection caused by toxic materials.