Summer days. So relaxing and…hot!
Whether you are heading to the beach, lake, river, or some other destination, there will be times when you need to sit down and have a cold drink to replenish your energy and quench your thirst.
These coolers will be a much-needed accessory as you head out for your trip in the sweltering heat. They provide you with the option of packing not only cans and bottles but also food.
On top of that, they are all leakproof which means that the cool melted ice will still keep everything from going warm.
As an Amazon Associate, I earn from qualifying purchases. The links below may be affiliate links. Please read my disclosure policy for more information.
54 cans and 4 bottles in the bag. Sounds like the makings of a great song, and there is plenty to be humming about with this cooler.
Up to 4 pounds of ice and the PEVA material keep everything nice and cold for 24 hours. When the ice starts melting, there is no need to panic as this cooler is leakproof.
An extra pocket on the outside provides a great hidey-hole for your cell phone or any other accessory you want to take with you.
A cool cooler!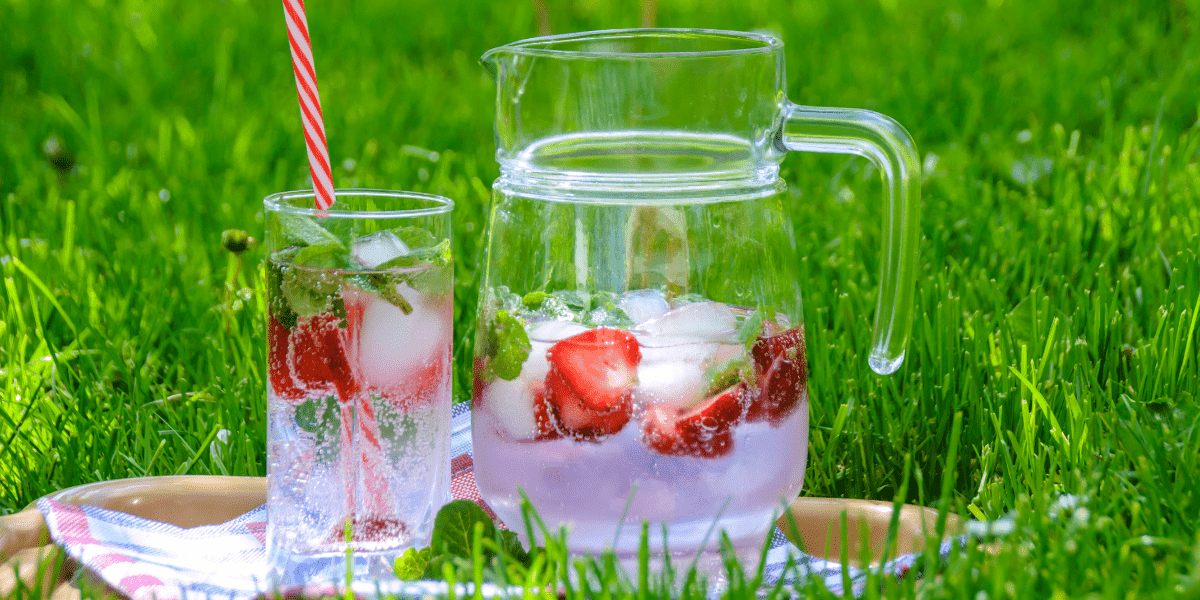 Whether you're at the beach, pool, or river, this cooler will add fun and convenience to your outing. The inner chamber holds up to 12 cans whilst floating in your midst.
That gives you more time in the water rather than having to go back to the shore for a drink.
Handles on the side as well as a rope allow you to carry or tow this cooler along the water. Three air chambers keep everything from tipping over and if there is a leak the included repair kit soon fixes that problem.
A zippered lid keeps the coolness trapped inside the center chamber.
This may become your new best floatable friend.
Have you ever opened up an older cooler bag and were shocked to find mold and mildew inside? Kiss goodbye to that problem with this cooler bag from Coleman.
The antimicrobial liner keeps those nasties away.
It only fits 9 cans, which is at the lower end of cooler bags on this list. However, the outer pockets allow you to store those extras that you need to enjoy a relaxing munch by the water.
Heat-welded seams prevent the melted ice from leaking out so that everything inside stays nice and cool (and wet).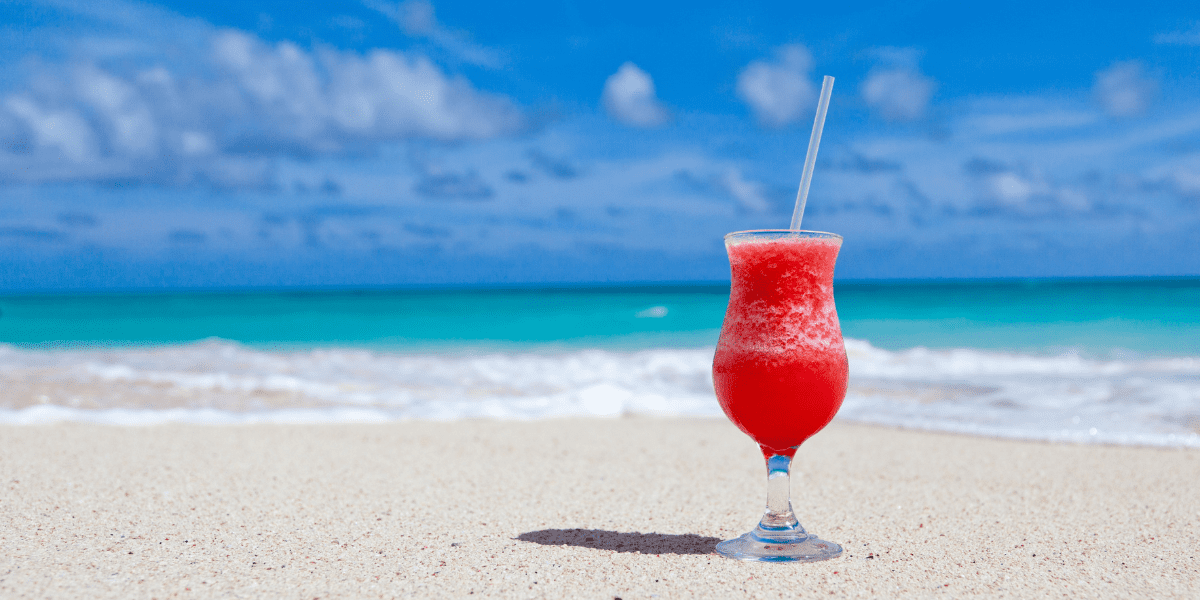 Are you a little rough with your gear when you go out for a picnic or whilst enjoying a quiet drink at the river, lake, or beach? This cooler is made for people like you.
The Oxford fabric is water and dirt-resistant while still hardy enough to take the odd knock.
A generous size top allows for convenient packing and unpacking which makes your life so much easier, especially when it comes to dishing out the food and drinks. Two side pockets provide additional storage space.
When everything is over and done with and you have returned home, this cooler can be folded and stored away until your next excursion.
This cooler bag looks tough and it is. If you're into extreme adventures the exterior can stand up to any abrasion and is puncture-proof.
A removal shelf allows you to separate the heavier food and drink items from those that are prone to be squashed.
The shoulder strap can be adjusted so that your back doesn't feel the strain as you hike or walk to your destination. If it's a long journey, that's fine as this bag keeps your ice cool for 2 days.
Enjoy your trip and don't worry about the food. It's being taken care of.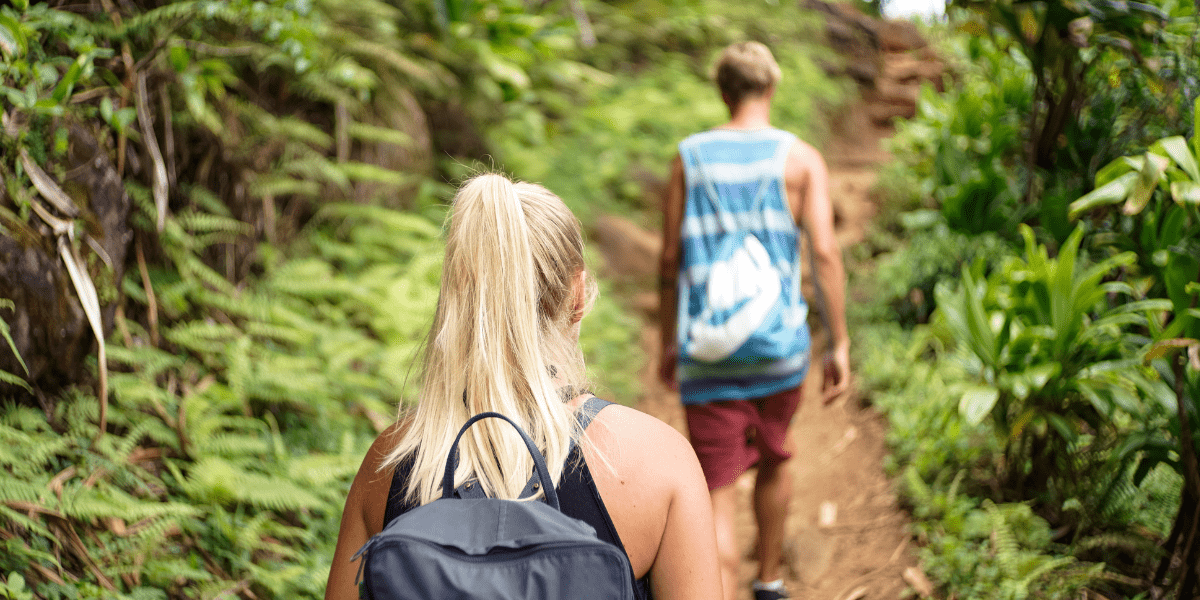 Ever have that uncomfortable situation where you have been trekking with a backpack on, then stopped for a rest and found the back of your shirt was wet due to a lack of ventilation between you and the pack?

Well, with this cooler you don't need to worry about that issue anymore due to the ventilation materials used to make this backpack.
The padded shoulder straps make this a dream to carry when the inside is fully laden with your food and drinks. The exterior fabric is tear- and scratch-resistant as well as lightweight so you won't be getting tired while making your way to your favorite spot by the water.
You can fit 30 cans inside the bag. 2 outside zipper pockets offer extra storage and there is also a couple of mesh pockets to stuff even more onto this backpack.
A beer opener and place for your cell phone on the strap means that you're all set to go!
If you love designer gear, then this cooler is worth a look. Not that it's designer but it gives that impression with the fashionable design, front badge, and incredible-looking zippers.
People will be giving you a second look as you make your way along the beach.
The inside is big enough to store a few cans or several bottles in addition to sandwiches, salad, and fruit. When it's time to clean the interior it's simply a matter of wiping it down with a damp cloth.
You have the option of carrying it by hand or using the detachable shoulder straps. It's all a matter of what style you prefer at the time.
Get ready to make a statement on the beach!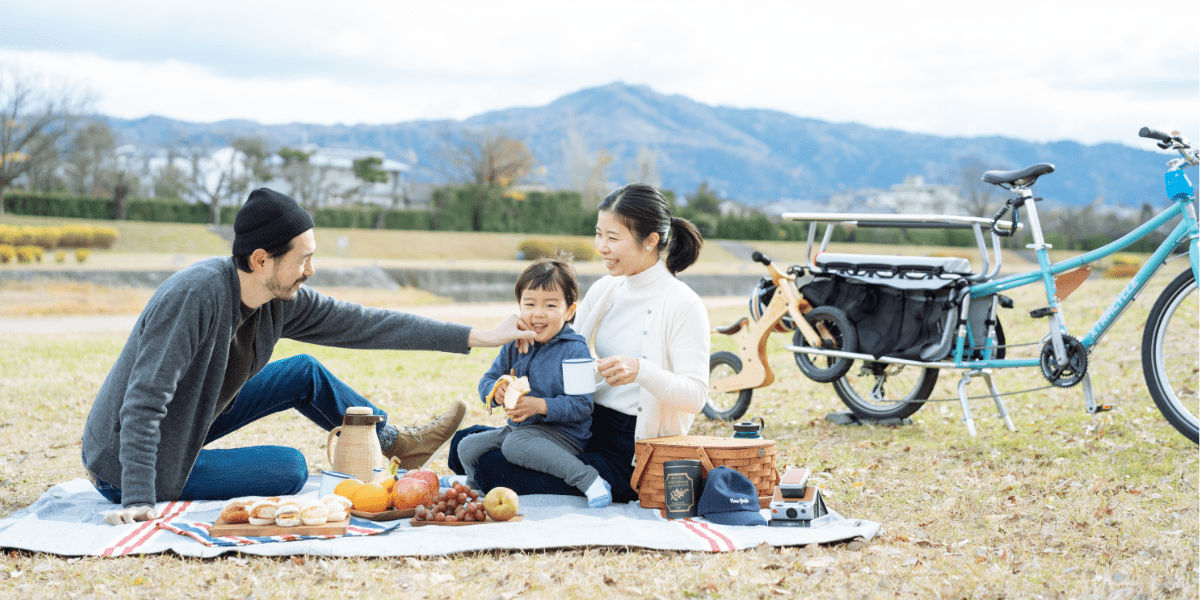 Not all coolers have to be carried. This one rolls so you can cart the fun with you.
The wheels are made to be able to withstand any type of terrain, which means you only have to decide where it is you want to have your picnic: beach, river, or mountain?
This cooler can store up to 84 cans, so has the biggest capacity out of all options on our list. Also, the special insulation technology keeps your ice cool for up to 5 days at 90° F (32° C).
That lets you enjoy your time away without the fear of having your food spoil or your drinks get warm. If all the walking makes you tired, you can have a rest on the top of this cooler as the lid doubles up as a handy seat.
Now it's up to you to decide where you're going and what you will pack inside this beast.
Heading out for the day? Don't forget your backpack!
With a 24 can capacity, you can easily pack everything you need to keep you fed and hydrated while enjoying the outdoors. The 4 extra pockets provide you with the space to store even more essentials and the leakproof lining means nothing will get soaked.
Attention has been placed on the shoulder straps and back padding to ensure that this backpack is a delight to wear.
Just pack and go! Enjoy your day!
How much and for how long?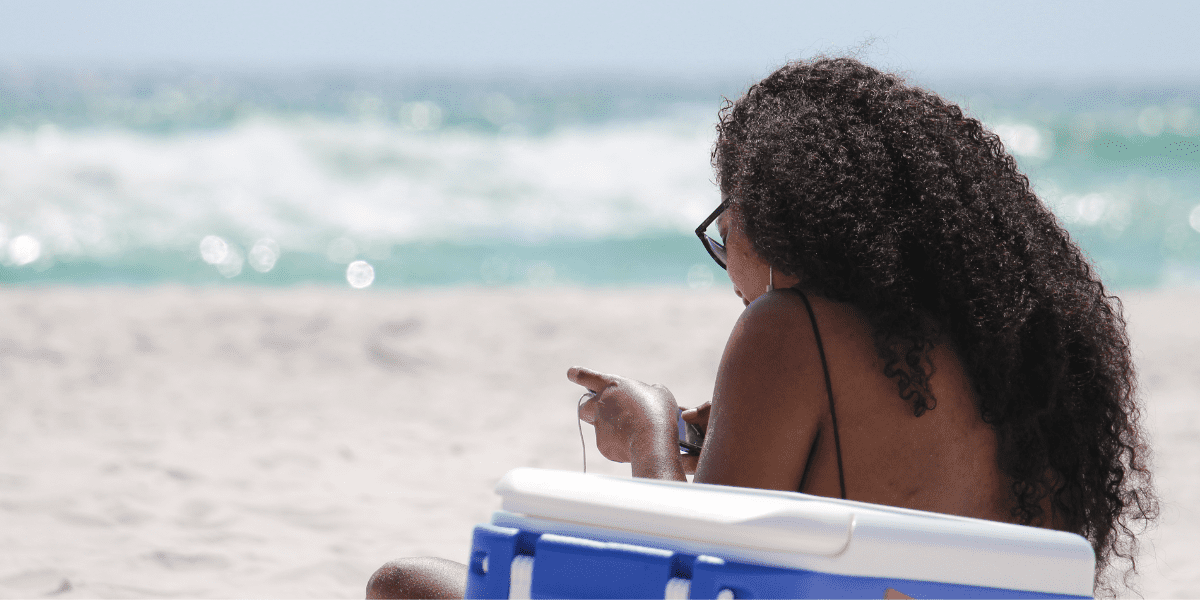 You have quite a range of coolers to choose from now. Selecting the one that best suits you all depends on how much capacity you want inside the cooler.
How many cans and bottles are you wanting to take with your trip? Do you want to pack a lunch?
Another factor is how long are you going to be away for? As you have seen some coolers keep ice for up to 5 days.
On top of that, do you want to carry the cooler, pull it behind you on wheels, or wear it as a backpack?
So many options. Grab a cold drink and sit in the sun while you decide which one you love the most.