Baby swings allow your little one to comfort himself. It can also help relieve colic. Another advantage is that it is so much fun for your baby as she bounces up and down.
But when is it time for your wee treasure to bid farewell to the swing?
Typically if your child can sit up on their own, then it could be time to graduate from the swing.
As an Amazon Associate, I earn from qualifying purchases. The links below may be affiliate links. Please read my disclosure policy for more information.
Outgrowing the baby swing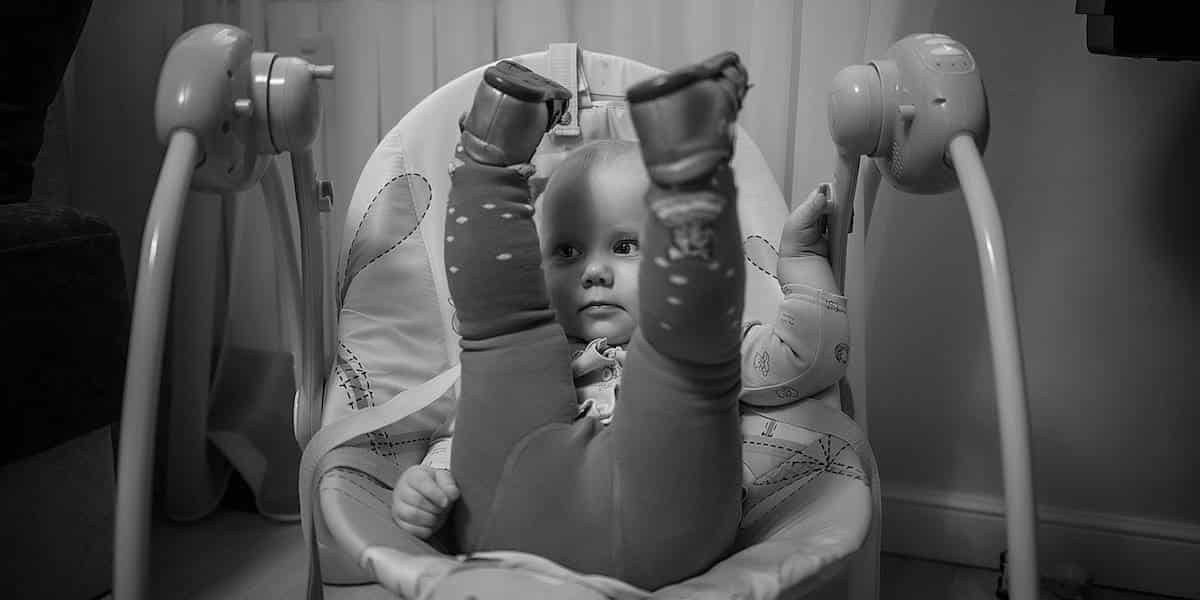 Usually, baby swings do come with an age limit. This is because the industry recognizes the fact that the developmental stages vary from one baby to another.
However, if you look online there is a consensus that a baby typically outgrows the swing when he is around 9 months old.
That is because at this age your baby has reached the maximum weight level (25lb to 35lb) of the swing.
Your baby isn't in the swing
If you find that your baby is always climbing out of the swing and crawling around, it could be their way of telling you "I don't want this anymore".
Keep an eye on the situation and see if it warrants ditching the swing.
It's uncomfortable
When you put your baby in the swing, does she put fuss and moan? That can be her telling you that the swing isn't comfy.
Perhaps it's too tight or there is a part of it that is rubbing against her that is causing irritation.
These could be indications of your wee one getting too big for the swing.
Transitioning out of the swing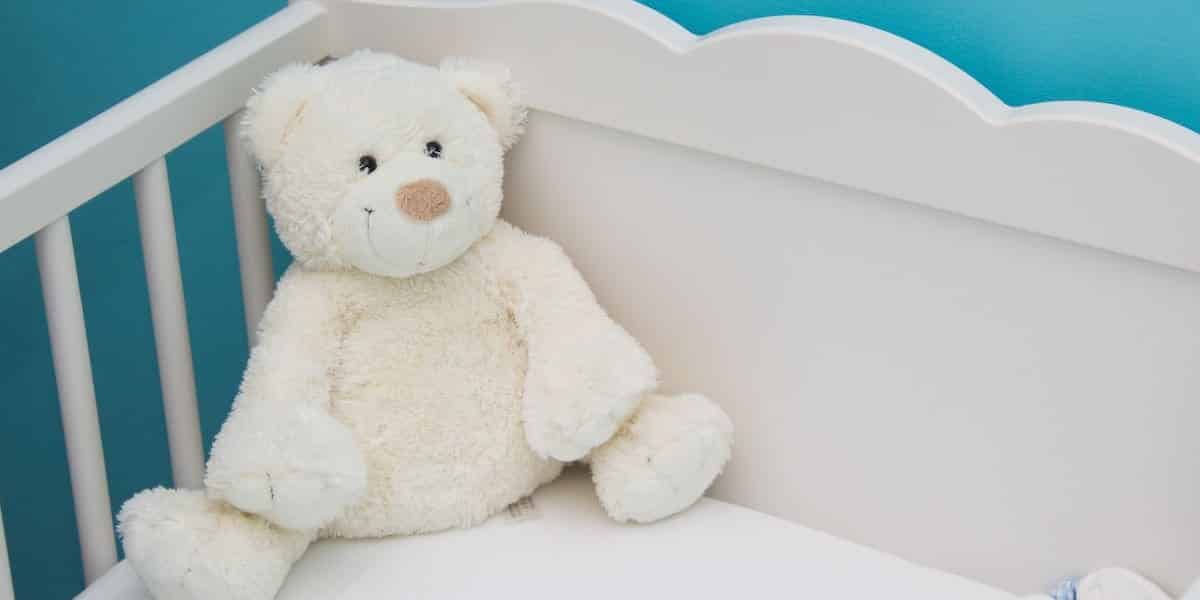 When it's time to start leaving the swing behind, approach the process with calmness and patience.
Don't suddenly disrupt your baby's routine by putting an immediate end to using the swing.
Here are some tips on how to transition your baby from the swing.
Bring in the crib
For those babies who have used the swing as a means of falling asleep, have them spend an increasing amount of time drifting off in their crib.
Place them in the crib when they start to feel drowsy
Soothe them by talking or singing to them gently
Rub their belly
Keep the room dark
Regularly check in on your baby (you can do this either by physically going into the room or with a baby monitoring system)
Put them in their bouncer
Swap out the swing with a baby bouncer. This still allows for similar physical movements as that provided by the baby swing, yet allows for even more activity.
To save you from having to buy a new product, some swings can transform into a bouncer when the time is right.
Don't force the change
Children grow up fast. You don't want to speed up the process by rushing your baby through the developmental stages.
Change out the swing when your wee one is ready. By doing so you and your baby are going with the flow of nature.
What should I replace the swing with?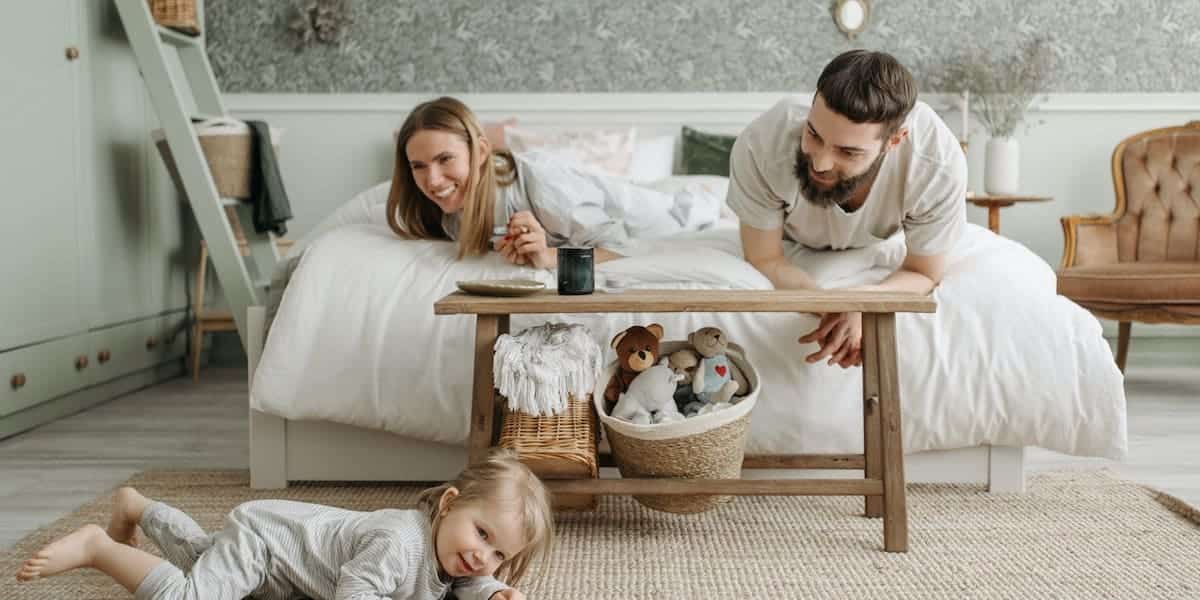 Ask parents what they used after their child outgrew the swing and you will get a range variety of answers.
Some will say that they used the floor. Others may tell you to get a bouncer. Yet others will say that a jumperoo or Pack 'n Play is a great option. 
Let's run you through the options.
Floor time
If you baby-proof your house you have a safe environment for your wee one to have a nap on the floor.
There are a lot of benefits to having your baby sleep on the floor.
You save money and space
There is no need to go out and buy a crib. A small mattress that you can roll up and store away is sufficient.
If you leave your crib assembled, then it is taking up space within the room. Space that you could utilize for something else.
It fosters independence
The world is brought down to baby eye level. Your tiny tot can have the chance of crawling and exploring her environment.
There is no more having to rely on being taken out of the cot.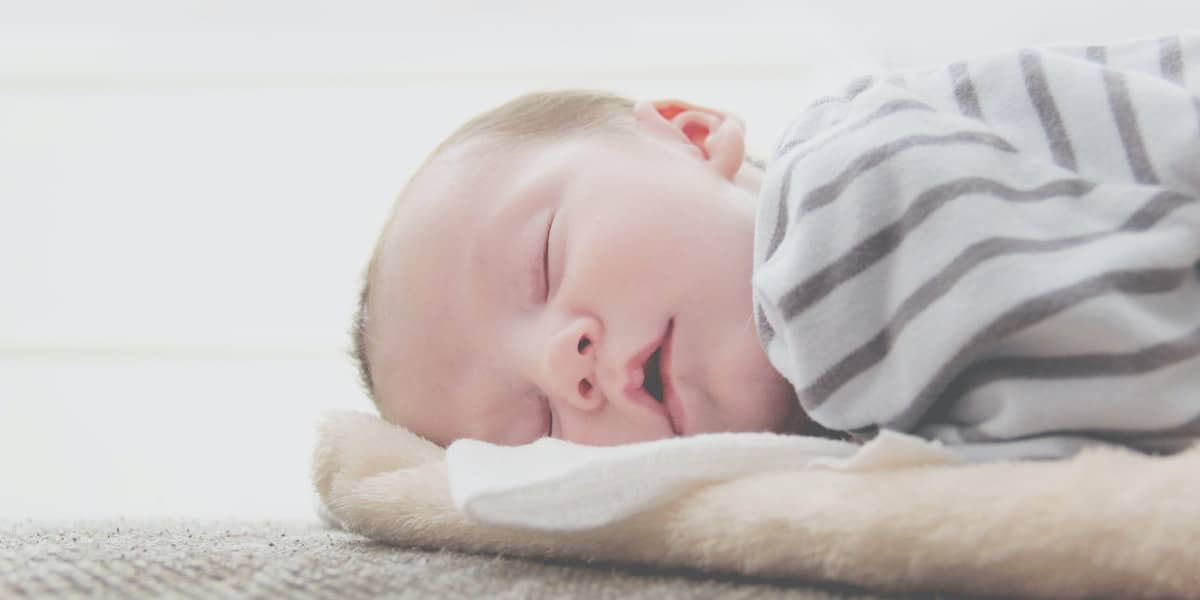 You get a better night's sleep
Because you have provided a setting in which your baby can freely inspect, there is a reduction in your wee one crying out for your help.
That lets you have a nice rest.
Nursing your baby is easier
When your baby is wanting some milk, you can lay down next to her and nurse.
That's much more convenient than constantly lifting your baby out of a crib.
Cautions with using the floor
You have done your utmost to have your room baby-friendly, but you can never be too cautious.
Here are some extra tips to have the room completely safe:
Remove any pillows, cushions, bean bags, and similar items. These could pose a suffocation risk.
Keep the room free of any objects that your baby could knock over.
Maintain a constant temperature in the room. The range should be between 80°F to 82°F.
Have nothing in the room that your baby can climb on to.
Dress your baby in comfortable clothes. Having something too tight could impede her movements or constrict her breathing. Clothing that is too warm may cause overheating.
Clean the room daily to remove any dust and bugs.
Baby-proof any electrical plugs and don't have any power cords in the room.
Keep a constant watch on your baby. Pop in to the room every 10 minutes or so.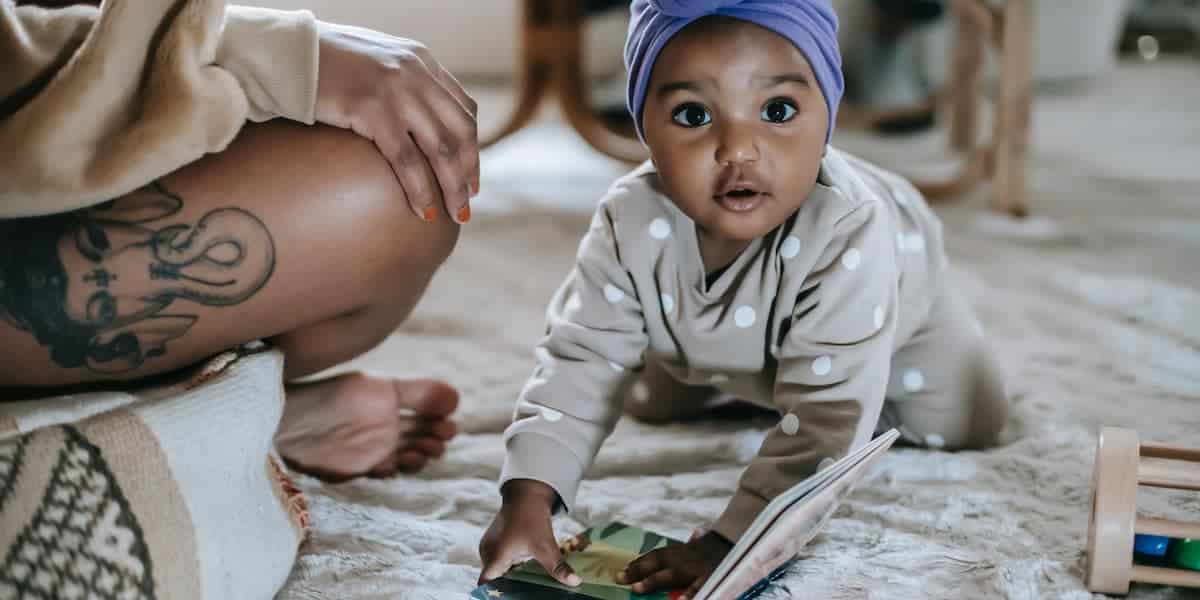 Playmats
Playmats offer your baby a range of developmental advantages:
the colors build your child's visual ability
aids in strengthening reaching and grasping skills
enhances motor skills as your baby learns to stretch out and roll around on the mat
cognitive skills are developed due to the range of activities provided by the mat
There is no minimum age regarding play mats. You can have your newborn rest on it and they will be happy.
Here are some mats worth thinking about.
Though this mattress is touted as being for a pack and play center, you can easily use it as a stand-alone item.
Unfold it and you have a good size (38″ L x 26″ W x 3″ D) mat on which your wee one can sleep and play. You can transform it into a mini sofa on which you and your child can sit and read together.
The vibrant colors and animals add an adorable touch that will have your baby entertained.
This mat is 0.3" thick, providing a comfortable play area for your baby as he crawls and explores.
The fruits, alphabet, and animals get your wee ones' imagination going while allowing you to teach vocabulary and phonics.
Under the mat is a non-slip surface that keeps the mat and your baby secure.
Pack N' Play
This piece of equipment doubles as a bed and play area. They are portable and can be easily folded up for easy storage.
Graco is a well-respected brand amongst many parents. Their products are well-designed and high quality.
This pack 'n play model packs in so much functionality. As a crib, it can support babies up to 15lbs in weight and accommodates toddlers shorter than 35".
The wheels and feet automatically fold up to take up as little room as possible.
Slip it into its carry bag and you have your baby center ready to take with you.
This play yard may look basic, but don't let that deceive you. The award-winning design is sturdy and with a light aluminum frame.
Mesh sides not only allow your baby to remain cool as the air passes through the unit, but they also offer a convenient way for you to keep an eye on her as she sleeps or plays.
The folding mechanism makes setting up and taking down this play yard a breeze.
A zip door lets your child easily enter and exit this center. Two decorated walls inside encourage creativity and imagination.
The soft toys included add to the fun. They also can provide your wee one with something to cuddle as they have their nap time.
Plastic water bottles are reduced into chips. These get woven together to construct the fabric of the center.
Century is looking out for your toddler and the planet!
Your baby is growing up
Baby swings provide a comfortable place in which your baby can rest and play.
However not all things last forever and that includes baby swings.
When that happens, then it's time to look at your options. There are plenty of those and which ones you decide to settle on is a matter of suits your situation.
Kids grow up so fast, don't they?