Most moms will agree, there's no more challenging job than that of being a stay at home mom!
A full-time role with little room for error, as rewarding as being there for your children is, there's no doubt it's also tiring and, at times, relentless.
So, anything that you can use to help make your day run smoothly will be much appreciated.
One of the most practical ways to access such help as a stay at home mom is by using several useful apps.
Here we offer a selection of no less than 50 of the best stay at home mom apps making the cut in 2020. These are all widely available for download on The App Store and Google Play Store.
The Best Socializing Apps for Moms
A social networking app that is just for moms, Social Mom aims to connect those moms with similar tastes and interests. Highlighting moms living near you, it also targets those moms with kids of a similar age range to yours.
Designed to connect and encourage meetups between moms, Hey! Vina is a social app which is brilliant at matching individuals. It is also great for those new to the area, traveling, or simply looking to make new friendships in their hometown.
A social app to connect you to other moms in your part of the neighborhood, this app also offers many more fun suggestions and recommendations.
Referred to by most as the ultimate in mom matching apps, Peanut connects those with similar interests and preferences.
Ensuring new friendships for those busy moms in their neighborhood, this app allows you to schedule many play dates at a time to suit.
Like MamaLeave, this app offers further chances to connect and build a better social life in the process!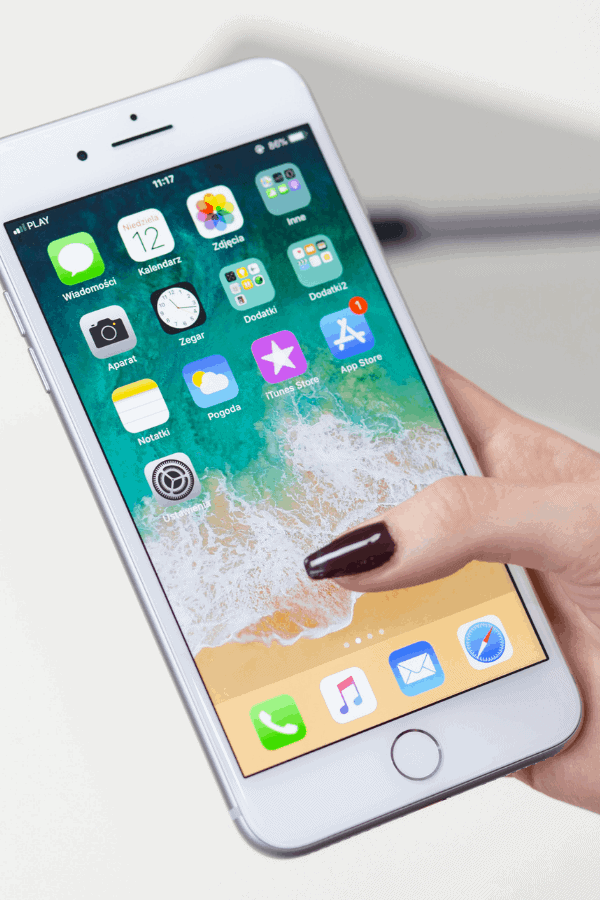 Related: 10 must haves for a busy working mom.
The Best Getting Things Done Apps for Moms
Ensuring you never run out of food, Out of Milk is a simple grocery shopping list app. From shopping lists to pantry lists, to-do lists, and much more, this is where you can stay on top of your family's food stocks while sharing and syncing your lists.
Designed to keep your entire family organized, the Cozi app allows you to do almost anything concerning the running of your home. You name it, this app has it.
Waze was designed to ensure you never get caught in traffic yet again. This app gives you tips on the cheapest nearby gas stations, updating you on everything happening on your local roads.
The perfect way to organize your family's schedules, this app even allows you to create and share vital emergency contact information and childcare arrangements.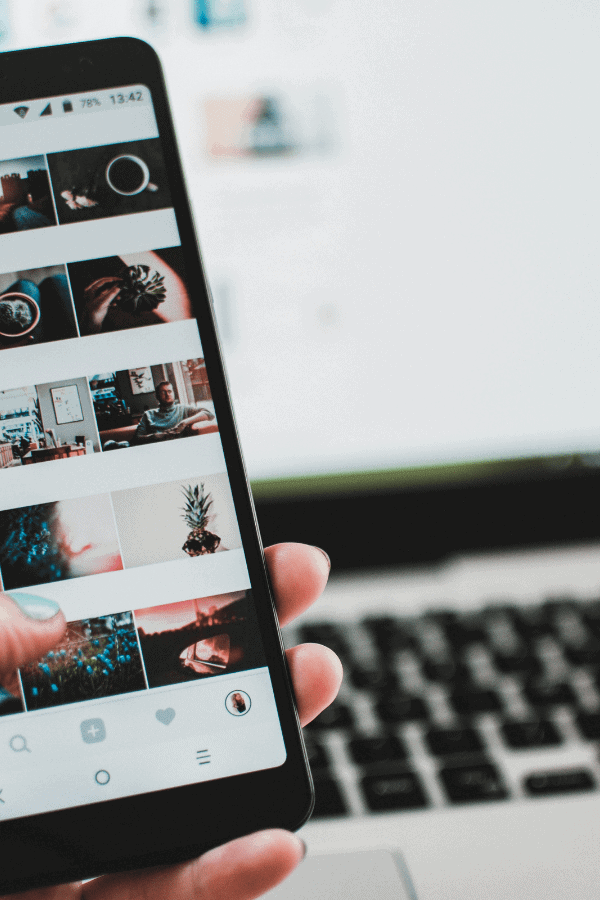 Related: Preparing a child for the birth of a new sibling
The Best Budgeting/Finance Apps for Moms
Promoting the easiest of ways to gain complete control over your money, YNAB encourages moms to sets goals while tracking every expense that comes out of the household.
This app allows you to earn a fantastic rate of cashback from 2000 plus stores.
Offering cash back on many approved establishments, Dosh allows you to connect your credit card and receive instant credit back.
Working to make the overall management of your finances easier, Mint is excellent at helping you create and work to an ideal money management plan.
Another cash back app, this one simply requires you to scan your receipts to start earning.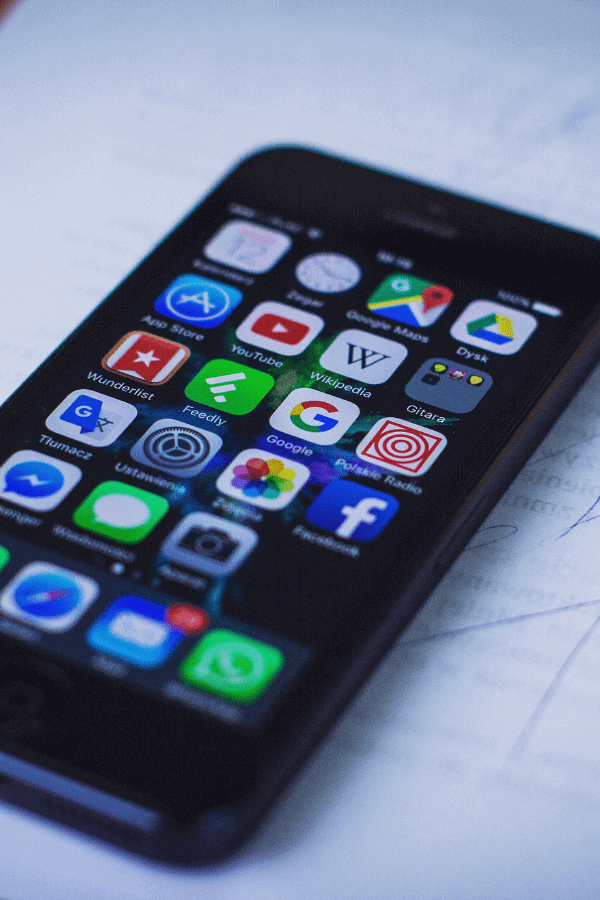 Related: Positive Parenting Solutions Review – Parenting Strategies for Today's Families
The Best Entertainment Apps for Moms
One of the giants of the entertainment world, YouTube, is an all-round platform where you can learn almost anything!
Whether you want to binge-watch a set box or catch up on exclusive specials, Netflix is an entire package that all the family can access at any time. You can also download content to watch on the go.
Getting in on the entertainment market, Disney's new app showcases all the many years of Disney classics along with many new programs, films, and documentaries for all ages.
If music and radio stations are more your thing, the Pandora app is a fantastic way to customize and personalize your family selections. This app even caters to specialized kids radio stations.
Not only helpful at answering questions, Alexa is a valuable mom tool. This app can help your entire household management with its vast range of features.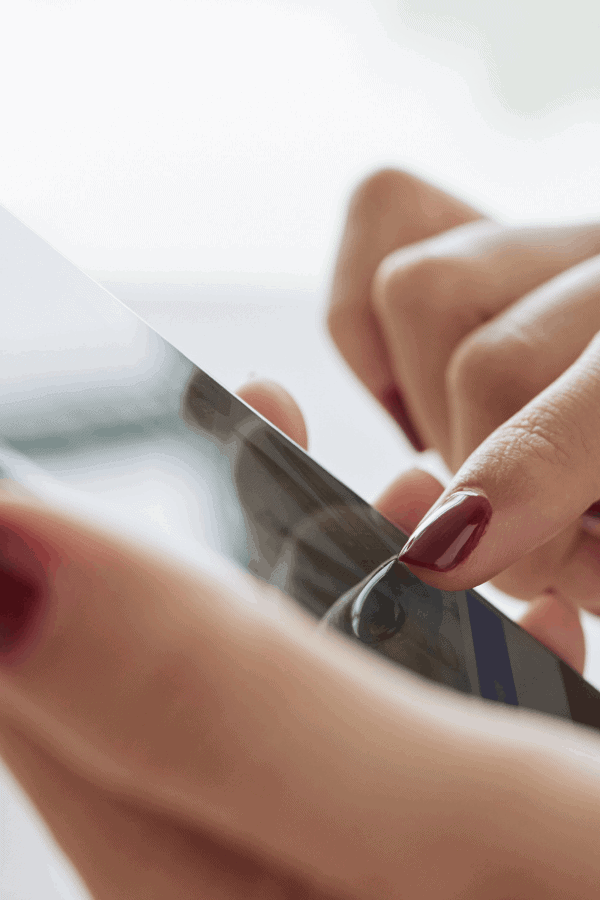 Related: 10 TOP TIPS ON HOW TO BE A MORE PATIENT MOM.
The Best Shopping Apps for Moms
With almost everything available at the touch of a button, the Amazon app is certainly a lifesaver for many moms. This includes vast product selection and next day delivery.
An app to help you save money while you shop, Flipp will offer you instant coupons to most major retailers. All you have to do is type in your zip code.
This is the app that can alert you to brilliant bulk buys and deliver them all to your home for free!
A widely used app, Groupon is the place to find those wonderful bargains and discounts on a wide range of products.
Shop Savvy Barcode & OR Scanner
Allowing you to find various retailers selling the products you want, this app lets you get that most informed of purchase decisions.
For items needed on the very same day, this is the app that provides instant service to your door.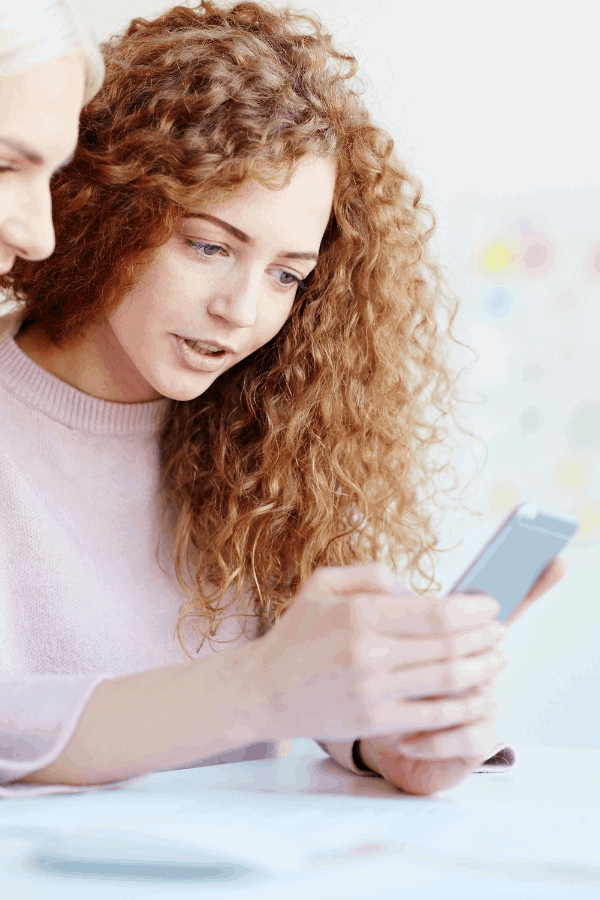 Related: THE BEST 1 YEAR OLD TOYS FOR 2020
The Best Helpful Kids Apps for Moms
All moms will cherish this practical app listing all nearby and further afield play areas from its extensive database. You can even add your kid's favorite to it if not yet listed. Playground Buddy gives you street views, directions, and the ability to send the location to other moms to meet up.
With all kids, as well as moms, needing some downtime, the app Breathe, Think, Do is the perfect app to help you and your kids unwind at the end of a long busy day.
For moms looking to travel and stay at those kid-friendly destinations, Trekaroo is the app to discover such places. Featuring real ratings and reviews from other parents, it also allows you to book hotels directly.
Whether you're looking for full time nannying services or part-time babysitting services, this app is a trusted and local neighborhood service.
If you can't possibly pin anymore of your kid's artwork to the fridge, Artkive is the app for you. With the ability to take photos of your child's work and then upload them, other family members and friends can also share their masterpieces.
Great for both moms and kids with phones, TextNow offers great unlimited texting and calling to a free local phone number of your choice.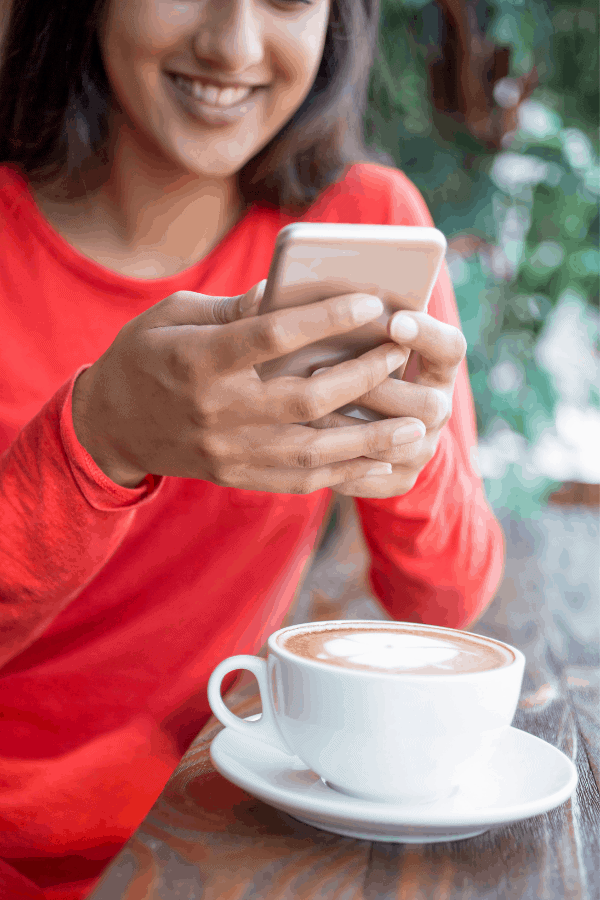 Related: 9 best non-toxic teething remedies to Soothe Your Baby
The Best Pregnancy/New Moms Apps
An industry rated app Baby Connect is the perfect way to keep track of your infant's needs, from feeding to diaper changes. Moms can also input their baby's vital information, tracking their ongoing health and growth.
A great app where you can track your pregnancy, as well as the ongoing development of your baby.
Moms can use this app to create a personalized baby graph while tracking their child's development at each stage.
A vital app that will help and encourage moms-to-be to get those pelvic floor muscles into shape, both before and after birth.
Matching each stage of your pregnancy, this is the app that works with you to ensure your exercise choices are healthy and, of course, safe.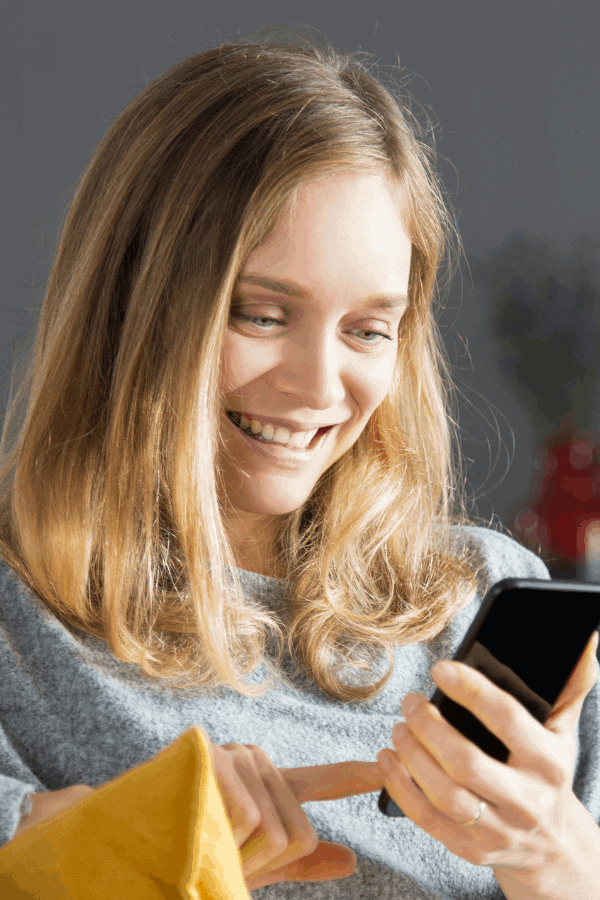 Related: Mom Hacks To Have A Stress-Free Morning Routine
The Best Health and Fitness Apps for Moms
Showcasing a wealth of up-to-date dentists and doctors in your local area, you can even schedule a same-day appointment.
This immensely popular app allows you to track steps, calories, and food intake. It also encourages you to connect to other Fitbit users for further inspiration.
Able to track and manage all medicines, doses, and prescriptions, this is a thoroughly helpful app for all family members.
Excellent for weight loss and improved stamina during postpartum, this app boasts 5 to 10-minute quick workouts.
From beginners to those with yoga experience, this app allows even the busiest of moms to schedule 5 valuable minutes of relaxing yoga every day of the week.
Fast gaining in popularity, Headspace encourages a calmer and indeed happier state of mind, making it a useful app for all moms.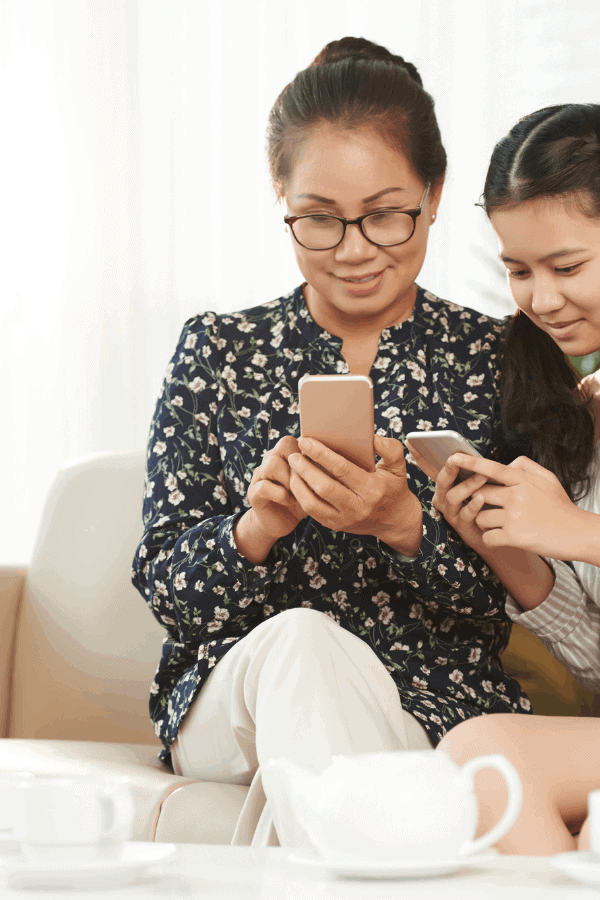 Related: Best Beach Wagon for Soft Sand
The Best Meal Planner Apps for Moms
A robust planning app this not only imports grocery lists and many recipe ideas but also monitors your food stocks/ingredients.
Relying heavily on creativity, this app offers 350,000 plus recipes for you to choose and cook from.
This is the food app that inspires you to browse and store recipes, ingredients, and ideas from all your favorite foodie sites.
Similar to Pepperplate, this app also allows you to keep grocery lists while tracking specific recipe types.
A fun and educational app, this is perfect for moms with school-aged children who take a packed lunch with them every day of the week.
An excellent app choice for vegans, vegetarians, or plant-based diet members of the family.
A hugely useful app that works around families offering thousands of detailed recipes with six-person servings.