Being a parent is hard. There, I said it. Figuring out the proper parenting strategies and using them in a manner that is consistent and positive for your children is an everyday battle.
Who knew that having children would mean that there were so many hurdles to cross time and time again?
But maybe let me back up and bit and start over from the beginning. Above all else, understand that I love being a mom more than anything in life.
I wouldn't trade the messes, the late nights, the endless hours of breastfeeding, the always untidy house, and the "mom hair don't care look" for anything.
HOWEVER, there are days when I do wish that things would have gone a little bit smoother.
Or instances and topics were a little bit easier to talk about and figure out.
While I knew that parenting wasn't going to be a walk in the park, I also didn't expect it to throw me so many curveballs as well.
Grandparents always sit back and say "just you wait…" and laugh a little to themselves and I never really understood that until my babies started to age a little bit more.
Now I get it but I also appreciate it as well.
I want my children to be strong-willed like me and I want them to have their own voice.
I also hope that they try out things in their life and find their path early on as well.
But for now, while they're still learning and little, I want to find a way to be a positive parent for them to learn from and understand.
Parenting Strategies for Today's Families
I think it's pretty safe to say that being a parent today is vastly different than being a parent when I was growing up.
Not only are the times different, but literally everything about everything seems different, too.
As parents nowadays we have more bullying to deal with thanks to cyberbullying and we're also dealing with all the influences that surround our children 24/7/365.
While the creation of the Internet is pretty awesome, it's also just another obstacle that we, as parents, have to deal with and learn how to parent about as well.
I'm not a new parent but I know that there are things that I can constantly improve on myself.
And since I find that I often learn best from reading and courses, I decided that it was time for me to enroll in a course called Positive Parenting Solutions.
Have you ever raised your voice or yelled at your child?
Truthfully, who hasn't? As a parent, it's not one of our proudest moments but it is a moment that we all have to deal with and work through, together.
What if there were a way that you could actually parent without yelling?
It's true. Being able to raise your voice or yell isn't actually a requirement of being a parent. In fact, you might find that you're a better parent if you don't do either of those things.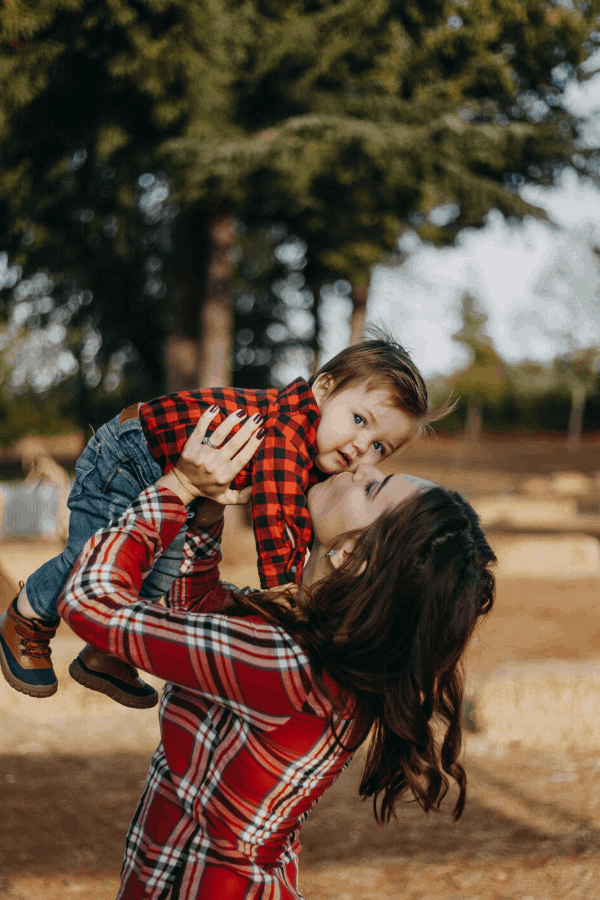 Are you ready to create a loving environment for your children?
Isn't this what we all want? A loving home where your child will think back to their childhood and remember all the awesome memories that they had there.
Hours of play, creativity, arts and crafts, cooking and baking…and the list could go on and on.
Every child deserves to grow up in a loving home and you have the complete authority and ability to make that happen.
In this post, I'll give you a breakdown of what you can expect from the Positive Parenting Solutions Course.
I'll break it down by what you'll learn, what you'll pay, and what you can personally expect to gain from investing in yourself and your future parenting skills.
What is Positive Parenting Solutions?
This is the million-dollar question. (Luckily it doesn't come with a million-dollar price tag!) Positive Parenting Solutions is an all-online course that teaches you how to parent in a positive manner.
This means no yelling, no whining, no temper tantrums, nothing along those lines. You'll learn actual parenting techniques that will work and provide a strong base for your future parenting needs.
Think of this course as an overall way to enhance good parenting skills efficiently.
Who is the founder of positive parenting solutions?
I get it. You want to know who's the person that is going to be directing this course and handing out all the advice. I totally get it.
The founder of Positive Parenting Solutions is Amy McCready.
Not only has she written two best-selling books about parenting, but she also appears on The Today Show frequently to talk all about parenting as well. (also CNN, Rachael Ray, MSNBC and more)
Some of the topics that she's talked about live on-air include:
Paying for Grades
How to Brat Proof Your Kids
Manners in the Age of Technology
Am I A Bad Parent?
Why Parents Should Let Their Kids Fail
and more!
As you can see, she isn't afraid to talk about some of the taboo topics that many other people won't.
I love that she's a mom as well and understands the struggles of not yelling or raising her voice to her two boys, too.
Interestingly enough, once she realized that there was a way to motivate people without yelling, she used this same technique out in the business world effectively, too.
Isn't it amazing how no matter our ages we all react in a more positive manner when yelling isn't involved?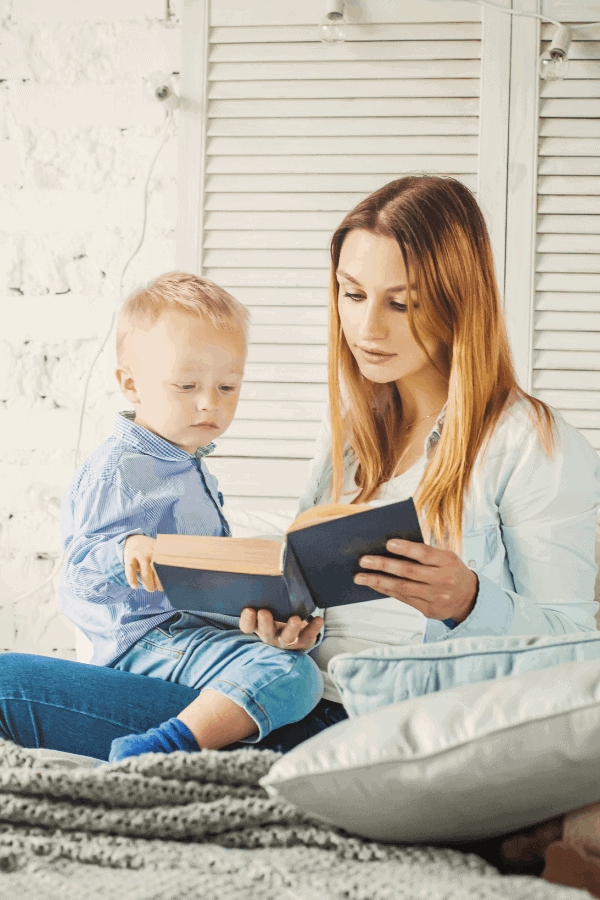 I've taken online parenting classes before…How is this one any different?
While I can't vouch for your other online parenting classes, all I can do is tell you why this one stands out above the rest.
The Positive Parenting Solutions course actually provides a roadmap for success. You literally get a step-by-step process and guide to show you how to succeed. What other courses out there do that?
The ENTIRE point of this parenting class is to have you succeed at being a more positive parent to your child.
That's it. There's no hidden agenda.
No underlying fees or upgrades that will keep popping up where you'll have to keep paying to continue. None of that.
You pay one price and you get access to the courses. It's literally as simple as that.
IF YOU REGISTER FOR THE FREE WEBINAR YOU WILL RECEIVE A 10% OFF COUPON CODE AND AN UPGRADE TO THE NEXT LEVEL OF MEMBERSHIP
What is the cost of Positive Parenting Solutions?
The way that the pricing works for Positive Parenting Solutions is that it's broken up into three different levels.
You're going to have to choose between the Bronze, Silver, or Gold package before enrolling in the course.
Before you panic about the thought of spending any type of money, understand two very important things.
#1 – There is a 30-day Money Back Guarantee. NO QUESTIONS ASKED.
If you don't like the course, contact them and start the process for a refund.
#2 – Consider this course as an investment for your family.
I know that sounds deep but it's also true.
For a small price, you're investing in yourself to show your family and your children that you're willing and wanting to be a better parent. How awesome is that?
Everything that you learn from this online parenting course is truly just parenting help that is being taught to you.
You already have the foundation to be a great parent and you already have great children just waiting for you to realize your full potential as well.
If you look at the price options for this course as an investment for you and your family, it might help to make better sense of it so that you don't talk yourself out of taking a step in the positive parenting direction.
Before seeing the pricing, let's first talk about what each different level offers.
Related: How to Deal with Sibling Jealousy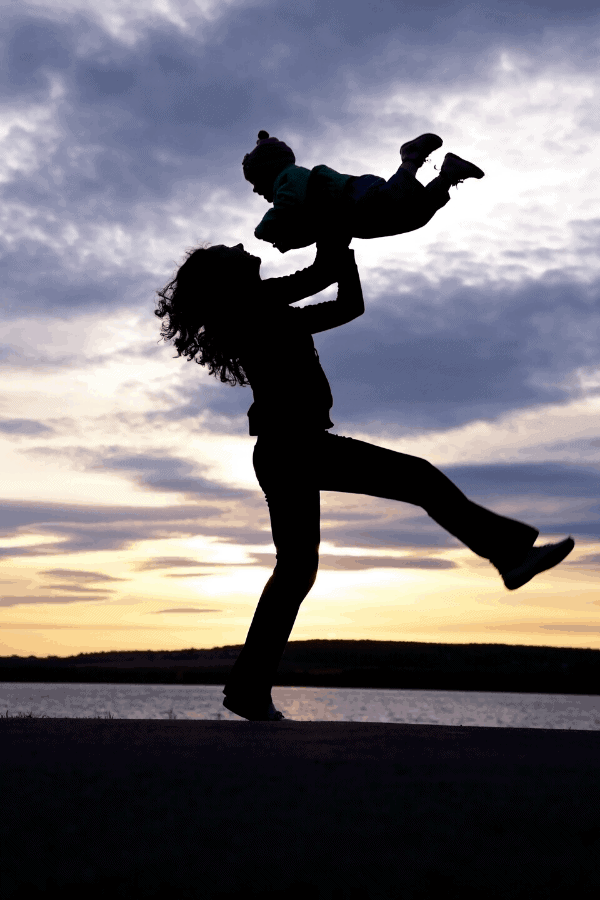 Bronze Level of Positive Parenting Solutions
The Bronze Level includes these options:
37+ Tools
49 On-Demand Videos
Downloadable Workbooks
1 Year Access


And just know that if you choose to go with the Bronze, you'll actually get an immediate free upgrade to the Silver Level which is a really cool bonus!
Silver Level of Positive Parenting Solutions
This level gives you everything that the Bronze did with the addition of having LIFETIME access (vs 1 year) and a great module and mobile app feature, too.
37+ Tools
49 On-Demand Videos
Downloadable Workbooks
Parent Personality Assessment
25+ Advanced Power Struggle Modules
LIFETIME Access
Interactive Mobile App

If you decide that you want even more, this is where you would choose the Gold Plan for your parenting classes.
Gold Level of Positive Parenting Solutions
Like the other two, you have access to everything that they have but also a few extra tools and also the ability to talk to Amy (the founder) weekly to ask certain questions as well.
7+ Tools
49 On-Demand Videos
Downloadable Workbooks
Parent Personality Assessment
25+ Advanced Power Struggle Modules
LIFETIME Access
Interactive Mobile App
Off-line Course Access
(Listen with No Data Charges)
ASK AMY Live Coaching for 1 Year
Library of Recorded Coaching Calls
Private Facebook Community

Now that you understand a little bit more about how the parenting course is structured and broken into three sections, let's talk about the pricing options as well.
As mentioned previously, all levels have a 30-day money-back guarantee with no questions asked. For full details on pricing, check out that information HERE.
SIGN UP FOR THE FREE WEBINAR AND GET 10% OFF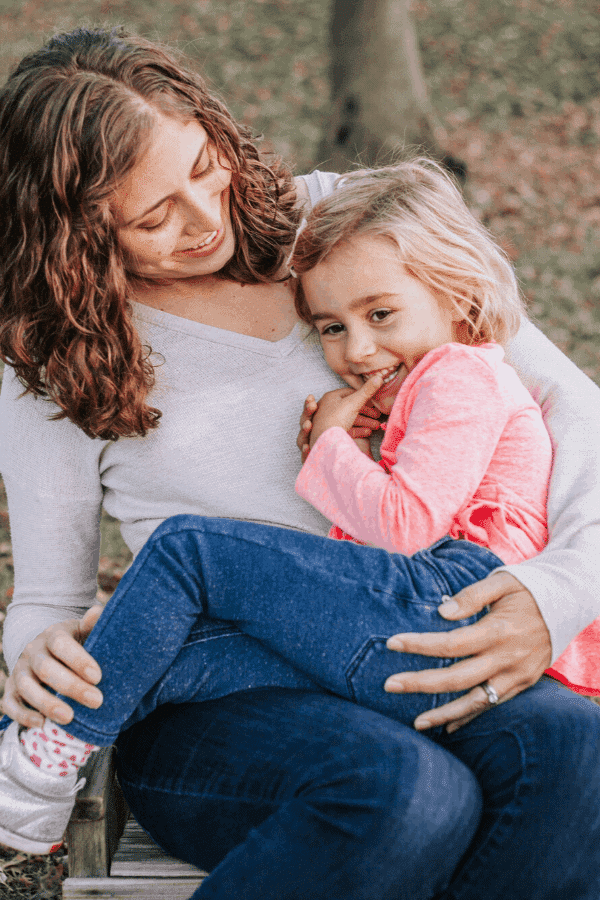 Related: The Best Words of Encouragement for Mothers
How will you learn to be a more positive parent?
This is what this course is all about.
I consider myself to be a pretty positive person but I found myself having "aha!" moments all throughout the course.
I couldn't believe how so many things were resonating with me and creating excitement within about finding new ways to parent and connect with my kids.
The best part about this learning process is that it's 100% online and self-paced.
This is imperative for me as a busy mom so this was one of my "must-haves" to be able to take this course
Knowing that I could go at my own speed through all the modules and courses was truly what I needed to bump me over the edge.
I'm lucky to get dinner on the table in a timely manner at night so I knew that if I was going to have to take a timed course or one that was on certain days, it just wasn't going to be the course for me.
Not only will you have 24/7 access to the 49 videos but you can easily watch them from wherever you are as well.
Sitting in the car at the pickup line at school, waiting in the doctor's office, or sitting courtside at your child's basketball practice are all great times to watch a video or two!
What will you learn from positive parenting solutions?
I can attest that these courses aren't full of fluff. They are down to the point, actionable courses that you can easily start to implement once you're ready.
There are actually 7 steps that this course goes over that apply to every parent of children of all ages.
Step 1: Pull Back the Curtain: The Science of Misbehavior and How You Contribute
This step gives you the most important tool that you can use as a parent and with this tool, you'll start to notice results within just a few days.
Step 2 – From Complaining to Contributing: Empower Your Kids to be Confident, Capable, and Independent
Rewarding with positive power versus actual rewards is the main focus of this step. It also touches base on allowance and how to handle assigning chores and then actually having them done.
Step 3 – Revolutionize Your Routines: Regain Control, Let Go of Guilt
Consequences are never fun but you'll learn all about understanding them better here. And if your household dreads routines, that's all about to change.
Step 4 – From Power Struggles to Peace: How to Handle Extreme Behaviors in a Positive Way
Backtalk can be a struggle but it doesn't have to be an ongoing issue. Tips for dealing with acting out and other behaviors will be talked about here.
Step 5 – Transform Sibling Relationships: From Enemies to Besties
If your household deals with sibling rivalry, you'll want front row viewing for this one. It offers up great conflict resolution tips and ideas for all ages.
Step 6 – The Family Harmony Tool: Calm the Crazies, Fire Up the Fun
Having empathy in your house is key. If it's not there, you'll find a way to make it happen after watching this.
Step 7 – Your Future Success: Staying Strong Through the Ages and Stages
Worried that you'll stop yelling for a while but fall back in your old ways? This step was made to show you that you can absolutely stay the positive parenting course.
Also, if you choose a Gold or Silver plan, you'll have access to some other great little parenting gems as well.
Related: 10 TOP TIPS ON HOW TO BE A MORE PATIENT MOM.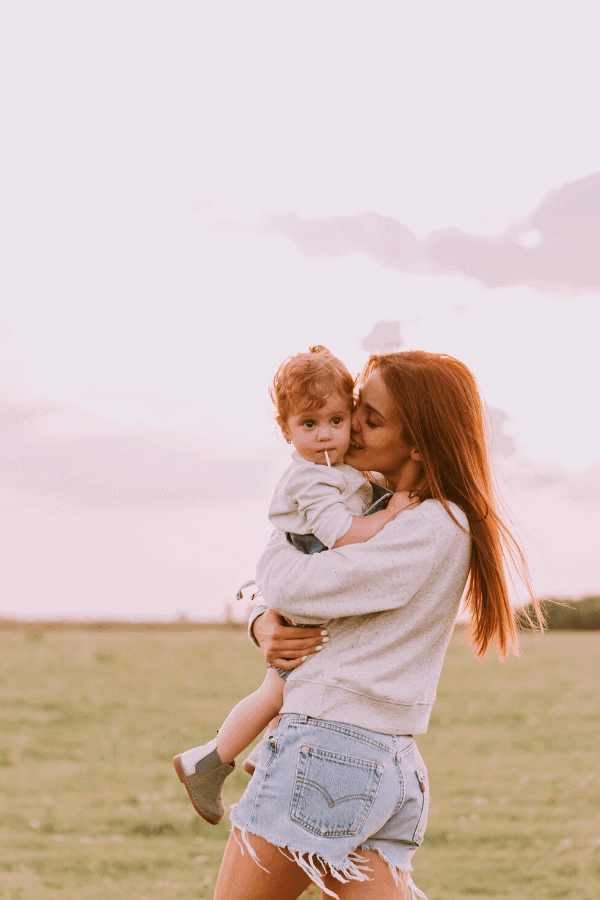 Ultimate Survival Guides:
Taming Morning Mania
Managing Mealtime Madness
Curing the Bedtime Blues
No More Chore Wars
MBST: Secret Weapon for Better Behavior
Battle-Tested Blueprints
The Littles
Potty Training 101
Bedwetting and Potty Accidents
Stopping Sibling Bullying
Tweens & Teens
Terrific Teens Parenting Skills
Technology Survival Plan
Sex Talks…Simplified
Responsible Social Media
Kids With Differences
ADHD 101
Homework Skills for ADHD/EFD Kids
Help for Anxious Kids
Homework & School
Help for Homework Hassles
3 R's of School Success
Keeping Kids Safe from Bullying
Help for Struggling Students
Ending Entitlement
Curing the Entitlement Epidemic
ABCs of Allowance
Say NO to Rewards & Praise
Business Systems for the Family
Adult Relationships
Divorce & Parenting Apart
Getting Your Partner on the Same Page
Crazy how all of these topics are totally fitting to where we all are as parents, right?
Every time I started a new step or read on one of these "extras", I was amazed at how it fit with exactly what I needed as a parent at that moment in time.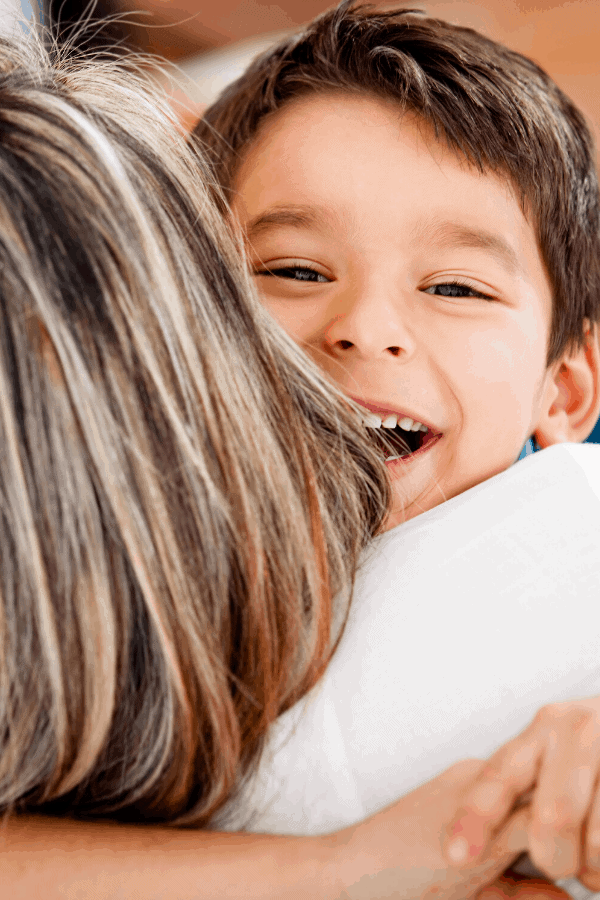 How will I know I'll be successful?
I get it. No one wants to feel like they're failing as a parent. But honestly, that thought is more than likely just in your head.
We all know parenting is tough and some days you might be questioning anything and everything that you thought you knew about it, but relax and trust in the fact that you're investing your money and time into one of the best parenting courses there is.
Positive Parenting Solutions wasn't created to have parenting fails.
It was created to build up parents so that they have amazing parenting strategies, techniques, and positivity for themselves and their children.
There's no failing when it comes to Positive Parenting Solutions.
The ONLY way that you would fail would be to pass up on this amazing opportunity to enroll.
Also, keep in mind that if you're a member of the Gold Level, you'll have access to a private Facebook group where parents ask questions and talk to one another for additional support.
Even more than that, there are Ambassadors that can help and an awesome Client Care Team as well.
You've got too much support around you to fail! Failure really isn't an option when it comes to this course.
Does Positive Parenting Solutions really work?
This has to be something that you're actually going to have to ask yourself and look internally at.
Is what you're doing now as a parent currently working?
Why are you actively seeking out a parenting course if you're not wanting to change your parenting methods?
Hard questions to ask but important ones.
I've been through this course from start to finish. I've taken the courses, read the guides, asked the questions and did everything that was asked of me during the time.
I went at my own pace, kept living my daily life, but started to implement what I was learning immediately after learning it.
My results?
I feel like a whole new parent.
Before taking this course, I had a bit of anxiety and frustration that would creep up several times throughout the day.
I didn't understand why my children would listen to me sometimes and then other times, it was like I was talking to a wall.
I felt like I had tried everything that I knew to try and felt like I was spinning my wheels.
But guess what?
I've always been a good parent. My children are my heart and soul. Literally, they're my everything.
But even in saying that, there are days when I felt like I was failing at parenting.
I'm not a fan of yelling, never have been, but there were times when I'd raise my voice without even thinking and immediately have that feeling of guilt wash over me.
This wasn't the type of parenting that I wanted to have in my house and this wasn't the type of parent that I wanted my children to remember me as.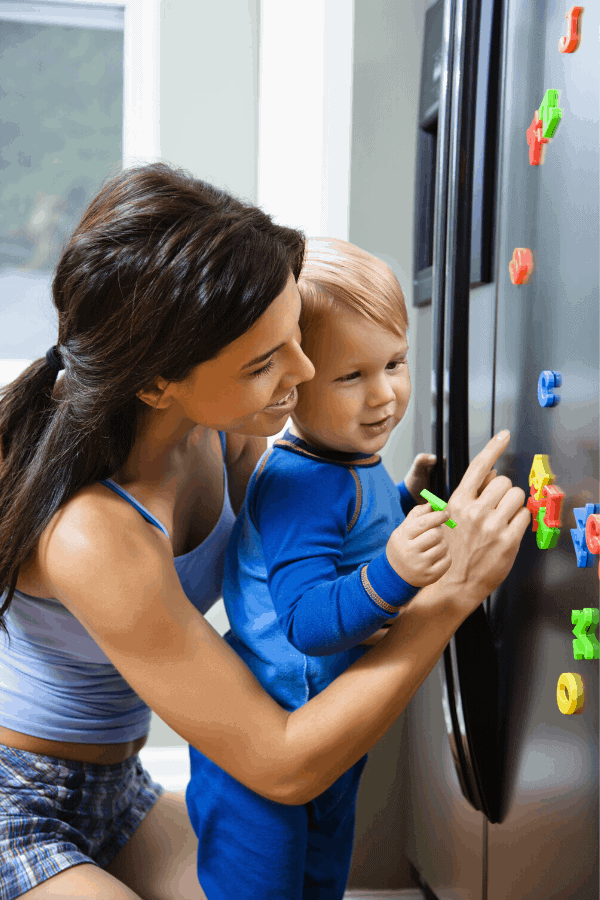 Are you ready for a new Parenting Plan?
As you can probably tell, I'm a big advocate and fan of Positive Parenting Solutions.
I also think that having lifetime access (Silver and Gold Level plans) is important because as your children age, different phases in life are going to happen.
Being a good parent is learning how to listen, communicate, and not yell but it's also about learning how to cope with all the peaks and valleys that are going to come your way as your child ages, too.
And guess what?
Each and every child is 100% unique and different from one another so this also means that some of these situations may not apply for one child but absolutely will for another.
Lifetime access gives you the ability to come and go as you please to address new issues or refresh yourself on old ways.
Now is the time to put your parenting first. By putting your parenting skills first, you're showing your children that you're actually putting them and their happiness and needs first as well.
Once you take this online parenting course, you're going to be amazed at how much more fluid and peaceful the vibe of your family is going to be.
Without the yelling, the frustrations, and the constant battles, you just may find that being a parent isn't as tough as you once thought it to be.