Giving birth is always daunting, but for expecting moms having a planned c-section the whole ordeal can seem even more stressful.
The world of birthing classes and support groups almost entirely center around natural birthing and don't provide any information or advice for women having a pre-planned cesarean.
Of course, this is a great inequality in the world of birthing courses, and one that ignores the fact that both planned c-sections and emergency c-sections are incredibly common. In fact, c-sections account for 21% of births globally.
We ♥ honesty! Mama of Five earns a commission through the following hand-picked links at no extra cost to you. Read the disclaimer here.
So before we get into any more details about this course, let's first look at what exactly a pre-planned cesarean is and why some women have them.
A c-section is an operation where medical professionals make a cut in a mom's abdomen in order to lift the baby from the womb.
There are a number of reasons why a woman might need to give birth this way, rather than traditionally via the vagina – sometimes they are planned due to foreseen complications with a natural birth and sometimes women are given "emergency" c-sections when something crops up at the last minute that may prevent or complicate a vaginal birth.
A planned c-section is typically undertaken at around the 39-week mark as this assures the baby is sufficiently developed before entering the big, wide world (though earlier c-sections can be performed when necessary).
For planned c-sections, women will typically see a specialist healthcare professional known as an 'obstetrician' – this is a doctor who specializes in women's care during pregnancy, labor and post-birth (this is usually in addition to typical meetings with a midwife).
There are a variety of reasons an obstetrician might recommend a planned c-section to a pregnant mom, these include reasons such as:
• Issues with the placenta (for example, 'placenta praevia' – meaning a low-lying placenta)
• A mom who is expecting twins may need a c-section if the babies share a placenta or are positioned awkwardly within the womb
• Sometimes a c-section is pre-planned because the baby looks to be in a difficult position for labor, this includes when the baby is facing bottom down (known as 'breeched')
• Moms who are expecting more than two babies will often have a c-section for improved safety during birth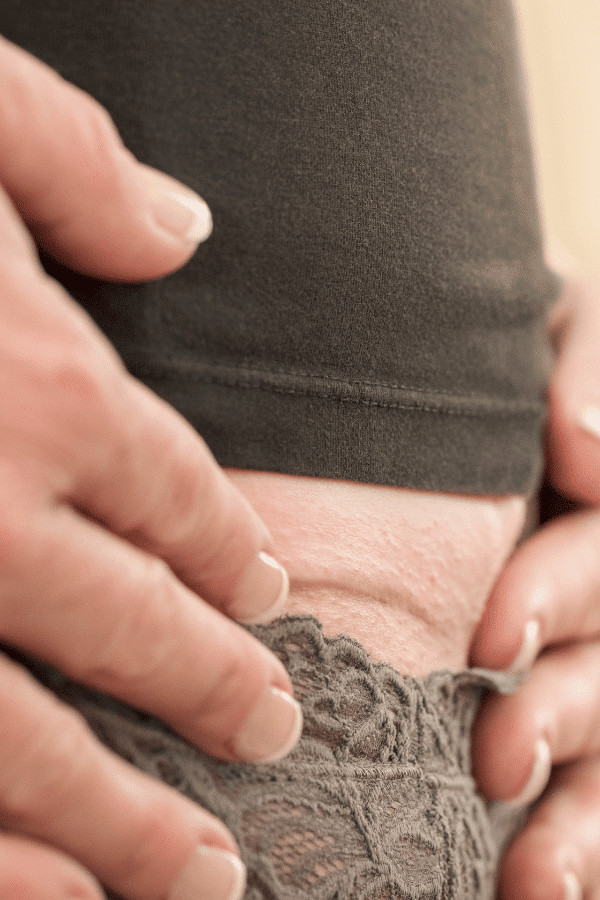 Women may also opt to have a c-section voluntarily for reasons such as:
• Concern around vaginal birthing, especially if they have experienced difficulties with a previous child
• Extreme stress or concern surrounding typical vaginal birth (for example, a traditional birth is often much more daunting for very petite women with narrow hips)
There are of course many other reasons a c-section might be planned ahead of time, but the ones listed above are the primary reasons.
There is a common misconception that having a c-section means a woman need not plan ahead for the operation or attend any classes as the typical birthing techniques are not in play.
Of course, all women want to feel prepared and comfortable before their birth – in whatever form it manifests – this is why it's clearly important to offer reviews and reflection on online classes catering to the needs of mothers having pre-planned c-sections.
Related: The Best Free Online Birth Class that is actually worth taking!
What is Hypnobubs & hypnobirthing more generally?
Hypnobubs is a brand dealing with educational programs using the hypnobirthing technique.
Hypnobirthing refers to a modern birthing method developed to help moms manage their fear and anticipation of childbirth through self-hypnosis techniques that include elements such as visualization, relaxation, and deep breathing exercise.
The hypnobirthing technique has gained traction in recent years, and while many seek it out as a method for natural childbirth it can be applied to any birthing scenario.
When it comes to c-sections, Hypnobubs focuses on instilling the same sense of calm with an overall aim of giving women the positive birthing experience they deserve.
The key focus of Hypnobubs is to provide online classes and guidance that give expecting mothers peace of mind and actionable relaxation techniques so they can approach their due date with confidence.
On their about us page, Hypnobubs describes themselves as following:
"Hypnobub is a leading provider of hypnobirthing childbirth education, services and support for parents, caregivers and midwives. Our mission is to make quality, relevant, unbiased, independent childbirth education more accessible to more parents worldwide!"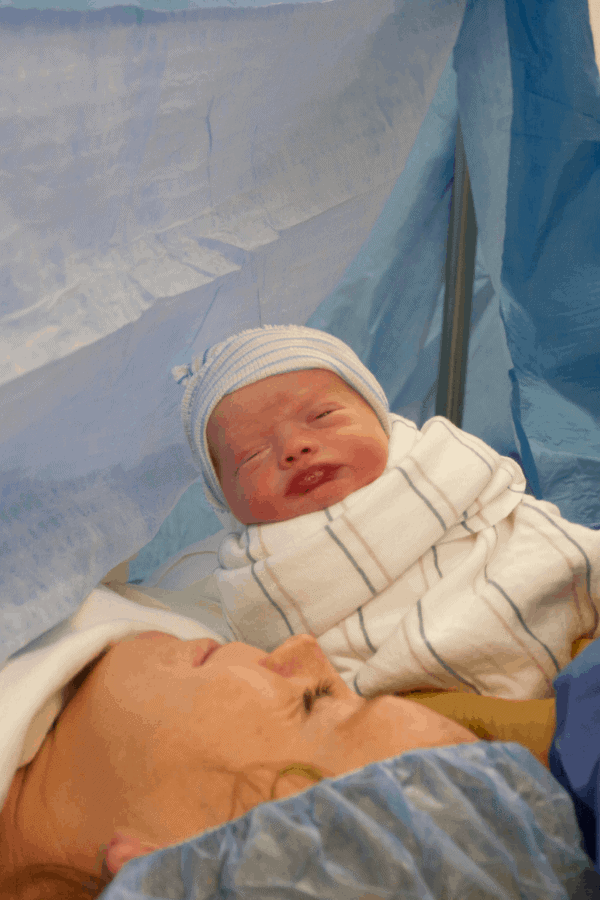 Is the hypnobirthing technique backed up by science?
Before you learn any more about the course, you probably want to know whether the hypnobirthing technique is substantial and backed by science. Well, it turns out that's not a simple question to answer.
Like so many things involving mental preparation and techniques, it's hard to get an overall consensus. What can be reported, however, is that lots of individual women have found this method to be very beneficial in aiding their birthing experience.
The technique actually dates back to 1950s, and it first gained traction in the '80s.
Despite the fact it's been around for so many decades, it's important to remember in medical terms this is still a relatively recent discovery and extensive studies are yet to be done in this area.
If you want to find out how hypnobirthing might help you prior to taking the course, why not try doing some meditation and relaxation exercises – this will give you a good indication of whether you find these kinds of mechanisms useful in inducing relaxation.
Related: The Best Online Breastfeeding Courses
What does the Hypnobubs Positive Caesarean Birth Course include?
So what exactly is 'The Hypnobubs Positive Cesarean Birth Course'? And what does the course promise and include for mothers having a pre-planned cesarean?
According to their website, this c-section-specific course looks to help pregnant mothers build the knowledge and practical advice they need to foster a can-do mindset and achieve a positive birthing experience.
Their course tackles the misconception that having a c-section comes without choices – instead, this course puts emphasis on making healthy, proactive decisions that will enable you to have the best, most comfortable c-section possible.
This c-section specific course really emphasizes the point that we prepare for all other big moments in our life, so why not giving birth?
The overall aim of this specific online course is giving moms a birth they feel happy to remember, and that leaves them in the best possible position for recovery.
Now let's dig into the course itself! This is an all online course, meaning it can be accessed anytime and anywhere.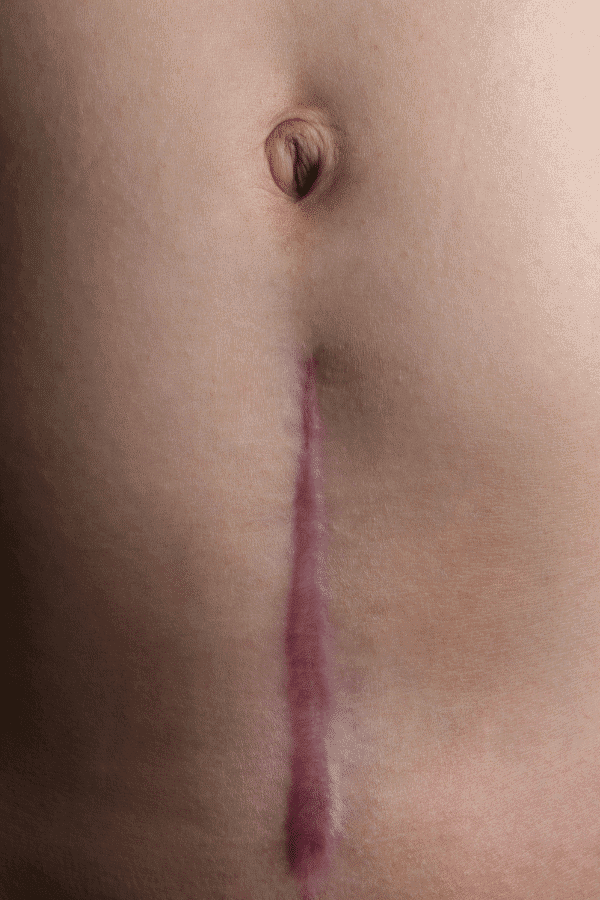 The course is made up of manageable videos, mp3s, worksheets, and additional support – this blended type of learning aims to give a comprehensive education that leaves moms feeling confident at its end (plus, it gives pregnant moms something to refer back to even after they've completed the course).
The course focuses on changing mindsets, examining the link between the mind and body by using language affirmations and a reprogramming of the subconscious to induce a sense of calm before the c-section.
The toolkit equips course enrollees with certain coping techniques such as facial relaxation, music for birthing, and how touch can be used to release endorphins for pain management.
Hypnotic anchors and triggers are meant to enhance deep relaxation both before birth and during the c-section.
With a focus on natural, family-friendly cesarean birth without judgment, the instructor Melissa guides the viewer through birthing preferences, bonding with baby at birth, and tips for breastfeeding first steps.
When it comes to a c-section, misconceptions and fear can affect the birthing experience both in anticipation and during the operation.
Part of the course focuses on identifying these negative and limiting beliefs so they can be addressed in good time to improve the overall experience.
Another important thing to note about this course is the option to change onto it. Sometimes unforeseen complications or a change in circumstance mean a mom originally planning on a natural birth has to have a c-section instead.
Hypnobubs allow moms who have already completed the standard Hypnobubs course to add on a shortened version of the Positive Cesarean Birth Course to accommodate this change in circumstance.
All in all, this is a one-of-a-kind course put together by experts who handle the topic of c-section births with the sensitivity and care it deserves – meaning you can arrange the birth that suits you and your needs.
It's for these reasons it seems an empowering and accessible option for moms expecting a c-section wherever they're based on the globe.
Related: Amazon Baby Registry: All You Need To Know
Meet the instructor!
Of course, even with online courses, the birthing instructor makes a huge difference to the overall quality of the program.
Pregnant moms want someone they can trust and believe in. It needs to be someone who takes it beyond just surface level chatter, and who actually understands what they're talking about – this is crucial in instilling trust in those who have invested time and money in the course.
So, now we understand how important the instructor is, it's time to meet the woman behind the Hypnobubs Positive Cesarean Birth Course: Melissa Spilsted.
Melissa is not only the course leader, she's also the founder of Hypnobirthing Australia. She is an expert on all things birth-related, having lent her hypnobirthing skills and mentoring skills to moms all around the world.
As a mother herself, Melissa knows how important a positive birth is to expecting mothers. However, her decision to create a positive c-section course came not from personal experience but due to reflection on the dearth of courses addressing this operation (something which seems especially weird considering the high number of c-section births around the world).
Melissa may not speak from direct experience when it comes to a c-section, but she reports that she believes hypnobirthing and self-hypnosis can help in tandem with anesthesia in order to produce a better overall experience and recovery. Melissa is quoted saying:
"Studies have shown that when self-hypnosis used in conjunction with surgery, it can reduce the perception of pain, level of post-surgery medication required and also the length of recovery. It just made sense to me that considering caesarean section is one of Australia's most common surgeries, that we would use these tools for birth."
Not only has Melissa worked with over 5000 parents, she's also well known for her childbirth albums that have been popular with parents in Australia and beyond.
Her 'surge of the sea' track, especially, has gained a lot of traction and can be found on YouTube and many streaming services as well.
While Melissa is clearly qualified, possibly the best thing about her approach to these courses and motherhood overall is her mission of empowerment.
With this positive c-section course, Melissa aims to address the inequality often felt by moms having preplanned c-sections by giving them the tools and mindset to approach the birth with a can-do attitude.
All in all, Melissa is clearly qualified and compassionate in equal measure – a great recipe for any birthing instructor.
Related: MILKOLOGY: The Best Online Breastfeeding Course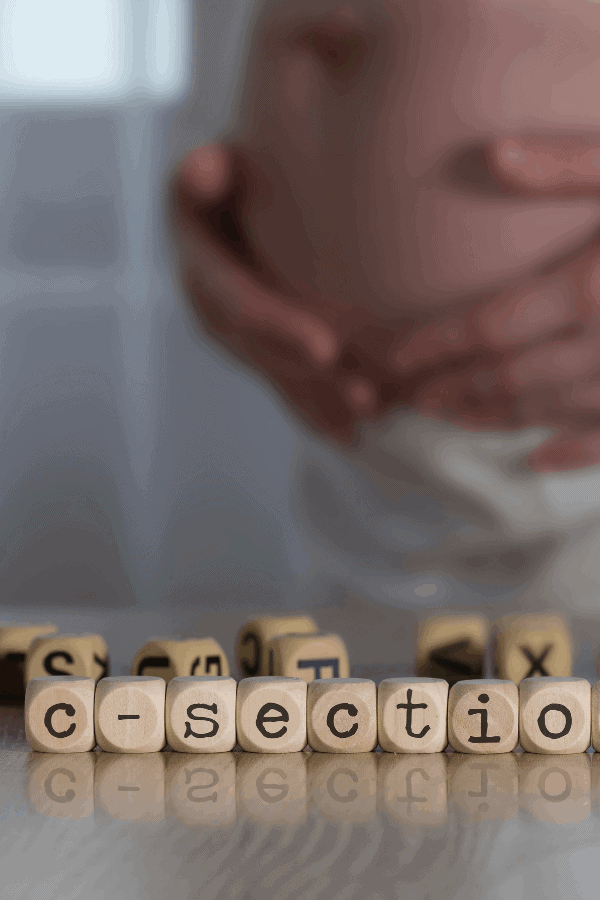 Comments from course participants
It's great to know the course has been created by someone who is qualified and passionate, but it's equally important to get the reactions and verdict of real moms who have taken the positive c-section course and come out the other side.
Hearing these viewpoints gives moms expecting a c-section a crucial insight into what the course does and how it might help them. So, without further ado, let's get into some of the comments from past participants.
Mom Penny explains that she was nervous before giving birth to her second child via pre-planned cesarean after having a negative experience with an emergency cesarean with her first-born. To try and mitigate her anxiety, she decided to take the Hypnobubs c-section course, here are her results:
"The course changed my mindset from focusing on my fear of the surgery to meeting my baby and holding him in my arms for the first time. I repeated the positive affirmations daily which helped to change my mindset.
The caesarean went a hundred times better than what I could've ever imagined, I can't believe just how calm and relaxed I was.
The actual operation didn't phase me at all. My partner even commented that I was smiling when he came into the operating theatre and I was much calmer than last time.
It was a couple of hours wait before I went into surgery but I wasn't nervous at all, more excited that later that day I would have a baby!"
Penny's experience really speaks to the cultural anxiety around c-sections, and also addresses how a past emergency c-section may leave a mom nervous for another.
This is a great example of how the Hypnobubs focus on changing mindset works wonders, it enables moms to unlearn negatives ideas they have told themselves about cesareans – even when they've had a hard real-life experience in the past!
Another Mom, Tanya, comments on her personal experience having a c-section after completing the online Hypnobub course:
"My midwife was the same one who my first labour and c-section birth, and she was in awe at how calm I was this time around. She also said it was one of the easiest and straightforward c-section she's seen. My recovery was 100 times better than my emergency c-section. […] The best thing about it is I finally got the calm and positive birth experience I had always wanted."
Tanya's reflection highlights another important part of the course and its aims: recovery. While it's easy to fixate on the birth so much the aftermath is forgotten entirely, with a c-section especially the recovery time and process is really important to the overall impact on a mom's mental health.
After all, once you baby has arrived you want to be in the best possible health to enjoy those first precious days and weeks post-birth.
Another unnamed Hyponbubs Mama commented on her personal experience with the course, saying:
"I felt very relaxed the whole time and before I knew it I heard a tiny little cry and I burst into tears of joy, they lowered the drape so I could sees as they slowly lifted our babies out, I remember just waiting for her to be lifted high enough so I could see the sex and then I blurted out through the tears in my eyes, it's a girl! I looked at my partner and he had a tear in his eyes as he kissed me, it was a wonderful moment! Thank you so much for everything Melissa, the skills and support you gave us are invaluable and we will be forever grateful for the wonderful work you do."
In many ways, this quote summarizes what's most important: enjoying the experience of meeting your baby for the first time. The fact that this course allows moms to enter their c-section operation with a clear mind and calm demeanor is truly ideal as it allows moms to focus on what really matters.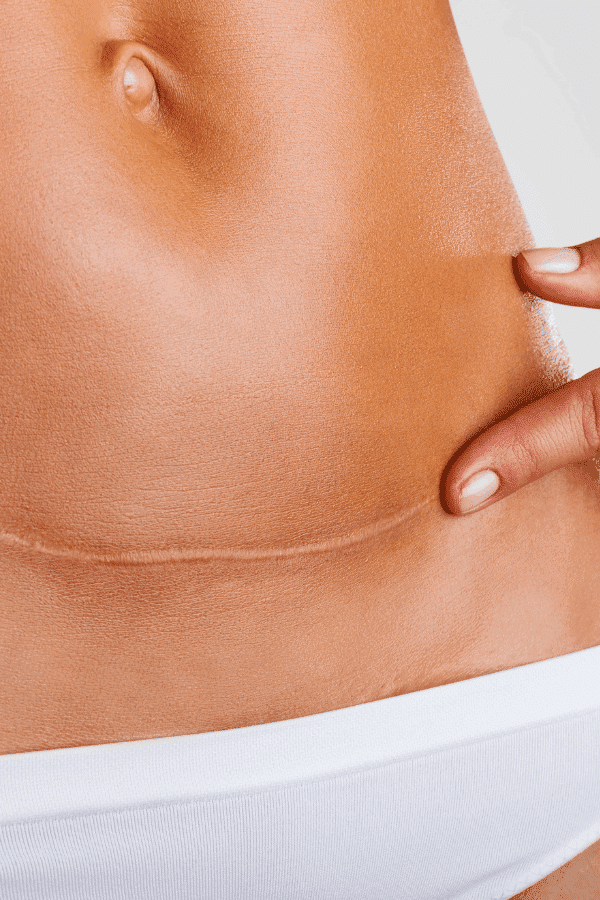 Costs & logistics
Now, let's take a look at the cost and the logistics of this course so you can decide whether this is an affordable and suitable option for you.
The course includes:
• 19 x video sessions covering everything detailed in this review hosted by Melissa, all available to watch at your leisure
• 5 x long-play mp3 tracks for instilling calm and relaxation for cesarean births (these can be used both prior and during your cesarean – using beforehand helps to build association and anchor calmness on the big day)
• eBook – The Positive Cesarean Birth (this book supports the video sessions to give you even more information on what to expect from your pre-planned c-section and how you can prepare in the best way for you)
• Downloadable resources such as worksheets that allow you to apply your knowledge and what you've learned
• Online support (got a question? Reach out to the Hypnobubs community and experts)
This course also comes with the ability to upgrade to a private 90-minute session with a Hypnobubs Certified Practitioner – this is great for moms feeling especially nervous who might want that extra reassurance of one-on-one contact
Final words on the Hypnobubs hypnobirthing online course
While no woman experiences a c-section in the exact same way, the typical touchstones of the operation mean that, in some ways, it can be prepared for even more thoroughly than a traditional vaginal birth.
After all, you know beforehand what's going to happen with a higher degree of certainty (not that this makes handling it easy or simple, of course).
Hypnobubs have shown serious consideration for all moms by creating this c-section course with the needs of those having a pre-planned cesarean in mind.
Of course, it is worth considering that Melissa hasn't personally experienced a c-section – but her long-standing experience working with parents and the overwhelmingly positive feedback of the course proves that this will still stand you in good stead.
In terms of the hypnobirthing technique itself, it is still relatively new on the scene and it's hard to say with any certainty whether it will work for everyone.
If you're on a tight budget or feeling uncertain, it could be worth trying some of the core tenants of these techniques before splurging on the full course itself. For example, does meditation or visualization help you get into a positive mindset? Do you like structure, do you feel more prepared for events when given time to educate yourself beforehand?
If so, you'll likely find the tools of this course are very beneficial to you – both prior to giving birth and during your recovery (don't forget, it includes information on breastfeeding, too!).
Overall, the key takeaway of this course is that all moms deserve to enjoy their birthing experience – c-sections are incredibly common, and a perfectly legitimate way of giving women a safe and positive way to birth a baby without complications.
Anything that empowers women to feel more confident in approaching their big day, (as well as educating partners and reprogramming negative mindsets), should always be praised. So kudos to Hypnobubs and Melissa for creating this unique course to help moms everywhere!