As with many celebratory events, whether or not alcohol has a place is down to the discretion of the host/who the event is celebrating. Traditionally, baby showers are an alcohol-free event, but sometimes guests like to celebrate the pending arrival of a new baby with a glass of champagne, but since the mother is unable to drink while pregnant, baby showers are often booze-free.
As an Amazon Associate, I earn from qualifying purchases. The links below may be affiliate links. Please read my disclosure policy for more information.
Baby Shower Etiquette
Whoever is planning the baby shower (usually mother of the mom-to-be or a friend) should always consult with the expectant mother as to whether she is happy for alcohol to be served at the baby shower. If mom would rather it isn't for whatever reason, then that should always be respected.
The day is about her, after all, and as a pregnant woman she will be avoiding alcohol for the safety of herself and her unborn child.
However, if she is happy for her guests to indulge in a celebratory tipple, then drinks such as sparkling wine, champagne, and cocktails can be a nice treat for the guests. If the baby shower is themed (such as a Mexican-style event) then native cocktails, such as margaritas, would make a good addition along with the food of choice.
[adthrive-in-post-video-player video-id="j0qNIS5r" upload-date="2022-06-15T12:07:47.000Z" name="Baby Showers and Alcohol Is it Appropriate" description="" player-type="collapse" override-embed="false"]
Venue-Dependent
Wherever you decide to host the baby shower may factor into whether or not alcohol is a good choice to include in the festivities.
If the shower is being featured at someone's home, this creates a more safe and comfortable environment for guests to enjoy a drink. Outdoor locations should be viewed depending on whether the area is safe/secure, and it isn't a breach of local laws to drink alcohol.
It is important to remember that, as the host, you're partially responsible for the safety of your guests, so if someone over indulges in a drink, they are more prone to possibly harming themselves or someone else. It is also important to make sure that your guests are able to get themselves home safely if they decide to have a drink.
Top Tips When Serving Alcohol at a Baby Shower
Keep alcohol quantities limited
As a typical baby shower tends not to last longer than three hours (and is usually served in the afternoon), this can be a good way to ensure your guests are served no more than one-two alcoholic beverages.
If your baby shower is being hosted in the evening – and with dinner – this can mean the event may last longer, so guests may wish to indulge a little more.
BYOB
If you're unsure as to whether to serve alcohol for whatever reason (but don't want to risk being a party pooper) you can advise your guests that if they wish to drink alcohol, they should bring their own (providing the mom-to-be is happy with this and the event isn't being held in a venue where bring your own alcohol would be a no-no). This will also help you if you're throwing the baby shower on a limited budget.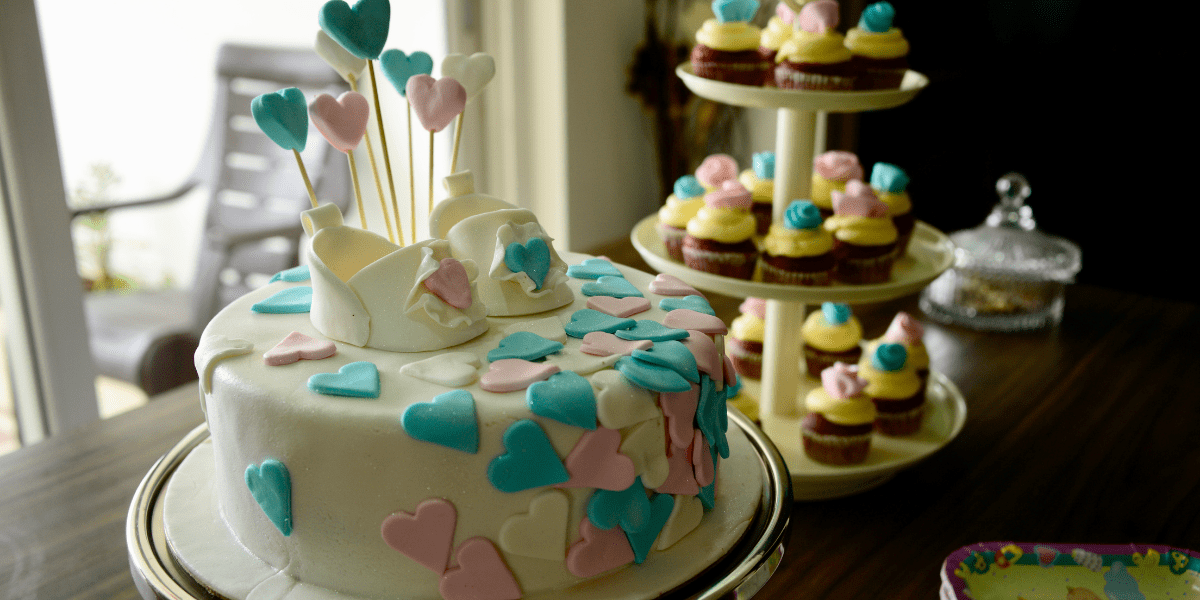 Familiarize yourself with local alcohol laws
This is especially important if you're hosting the baby shower in an outdoor public area, where consuming alcohol may be prohibited.
If you live in a dry county, this will also compromise whether alcohol will be a welcomed feature at the baby shower.
Safety first
If you are planning an evening event that will involve wine or other alcoholic beverages, it is wise to make sure everyone has organized safe transportation home. This can either be arranging an Uber or making sure your guests are checked into a local hotel that is walking distance.
It is important to ensure your guests get home safely and that no one drives if they're over the limit.
Alcohol-Free Beverage Ideas
If you've decided to forsake the boozy tipples, then here are some alcohol-free alternatives:
Tea & Coffee
If your baby shower is in the afternoon then tea and coffee is the perfect option. You can perhaps couple this with a traditional English cream tea featuring English breakfast tea, scones, strawberry jam and Cornish clotted cream.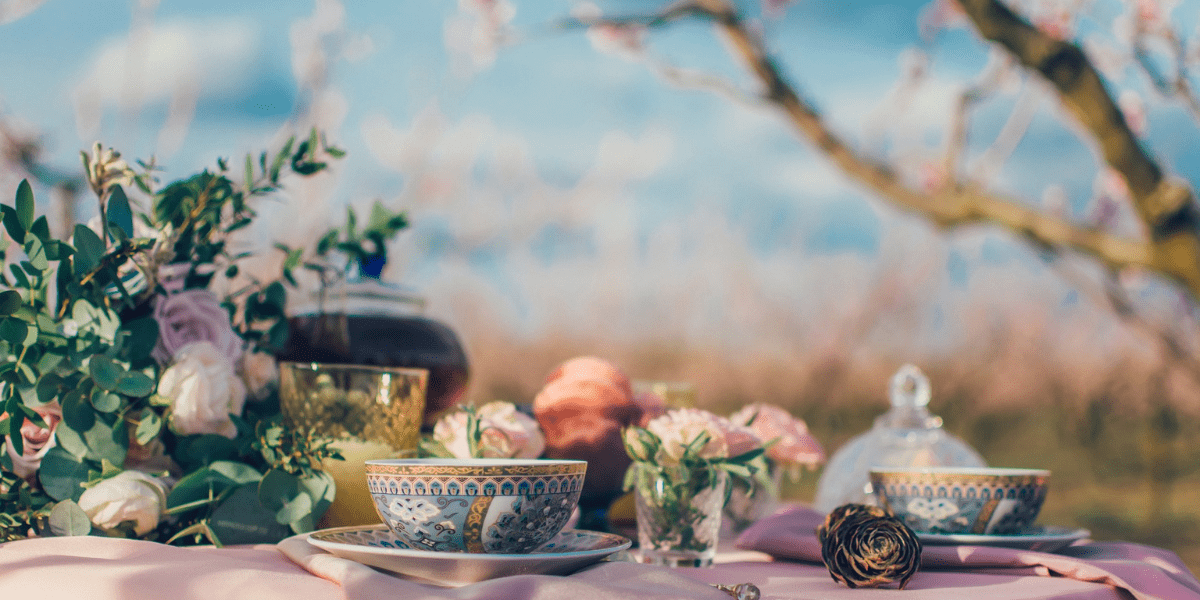 Fruity Punch
A big bowl of fruity (alcohol-free) fruit punch is always a nice choice, and will allow guests to serve themselves.
Most stores stock wines, beers, and champagnes that contain low or no alcohol, which would give the feel of celebration and would be great for when you toast the new mom-to-be.
Mocktails are fun and delicious, and will allow your guests a nice treat sans the booze!
Homemade (or Fancy) Lemonades
If your shower is taking place in the summer months, then fresh lemonade can be a perfect addition. Impress your guests by going a little extra and serving rose lemonade or Victorian-style lemonade.
A Selection
If your guest list is on the larger scale and you want to ensure every palate is catered for, then serving a selection of tasty no-alcohol drinks (and a selection of alcohol for those who may fancy a nice glass of wine) will ensure all guests are happy.
Light Alcoholic Choices
White Wine Spritzer
White wine topped with carbonated water or lemonade will allow your guests a boozy treat but with no hangover!
Low-Alcohol Punch
Add a dash of vodka to your big bowl of fruit punch (or do two versions) – just make sure your guests know which is which to ensure those not wanting to drink alcohol won't be in for a nasty surprise!
Light Beer
Many of our favorite beer brands offer a low-alcohol version of their products, which can be nice for those who don't favor wine or punch.
There really is no 'yes' or 'no' to the question of whether or not to serve alcohol at a baby shower. It depends entirely on the preferences of the mom-to-be, the budget, the location, and your own judgement call.
There is no shame in allowing your guests to enjoy a glass of wine or two, as long as they are able to get home safely.