It can make you feel upset that no one is throwing you a baby shower. You may have thought your friends and family would be delighted to organise a shower for you and be part of celebrating your baby coming in to the world.
It is highly unlikely that no one will throw you a shower at all But there are other ways to look at it.
Having a baby shower thrusts responsibility on to your friends and family in already busy lives. Sometimes they are simply to busy to organize it for you, so in which case, you can organize it yourself.
Baby showers can also place financial burden on people. For example, if you're hiring out a hall, the cost of that will need to be split, then there is the cost of presents on your registry, and then the cost of food and drink. It all starts to add up.
It may be that it's not that your friends don't want to throw you a shower, they simply don't have the money. You may simply need to reassess your own expectations and adapt. There is nothing wrong in organizing your own baby shower and keeping things in the home.
Some people are happy not having a baby shower at all.
As an Amazon Associate, I earn from qualifying purchases. The links below may be affiliate links. Please read my disclosure policy for more information.
What to do if no one will throw you a baby shower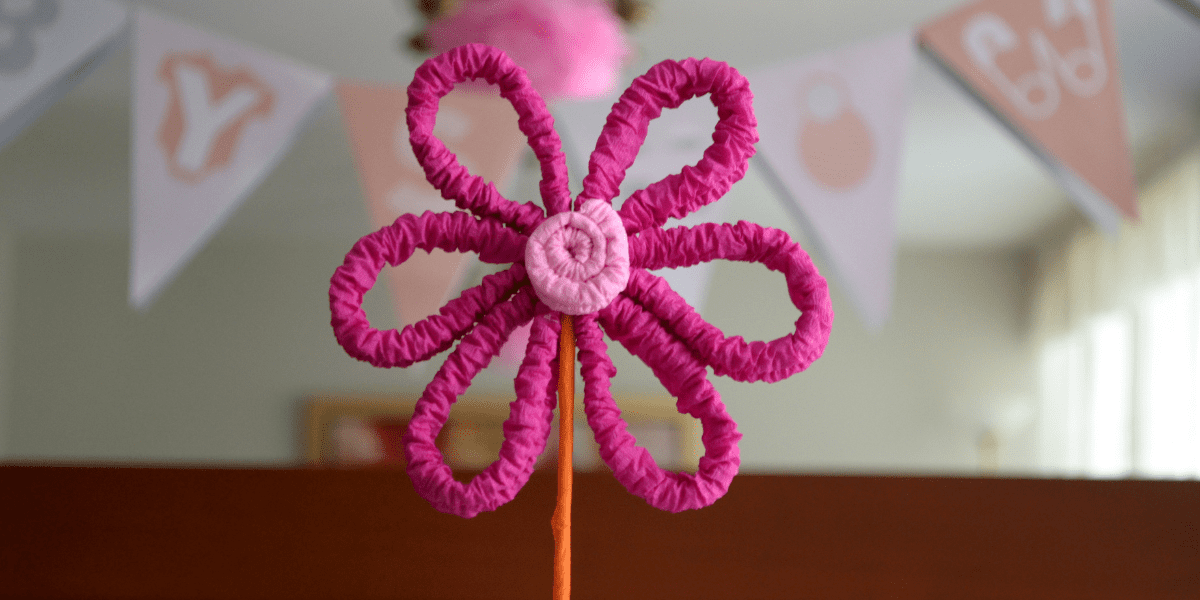 You may be thinking that no one will throw you a baby shower, but actually you may just be too early in to the pregnancy for people to think about it yet. Baby showers aren't often held until the seventh or eighth month of pregnancy.
Speak to your family or friends and say you would like one. They may not be sure on whether you want a baby shower or not.
You could also offer to help organize the baby shower to take some of the load off them. Some times people are so busy in their own lives, they forget.
Organize your own baby shower. You could make a theme for the baby shower.
If you have a registry, you could share it. But if you aren't concerned about receiving gifts and value the company and support of your friends and family more, make this clear.
It also helps lift some financial burden off others.
If you are having a baby whilst a pandemic is happening, people may just be wary about attending any parties, or small spaces with lots of people.
Sometimes people think that another person is organizing a shower when they aren't, and the other person thinks someone else is. So in the process, nothing has actually been organised!
Whilst baby showers traditionally take place before the baby is born, they can also take place after. There is no set rule as to when a baby shower should take place.
People may be organizing a baby shower for after the baby is born, to include the baby in in the celebrations.
Should I expect to have a baby shower?
Whilst baby showers are traditional, expecting a baby shower may make you come across self absorbed. If you don't expect a baby shower, and some one does throw you one, it will be a surprise.
You will also appreciate it and remember it more. Baby showers are traditional, but not mandatory.
It may also put out the wrong message of just wanting gifts by expecting a baby shower. Some people feel it isn't fair to expect them to buy things for your baby because it is expensive.
Some people feel it should be the parents responsibility to ensure all necessary items are bought. It is more important to have a happy and healthy pregnancy.
You don't necessarily need a baby shower to celebrate your baby.
Where do baby showers come from?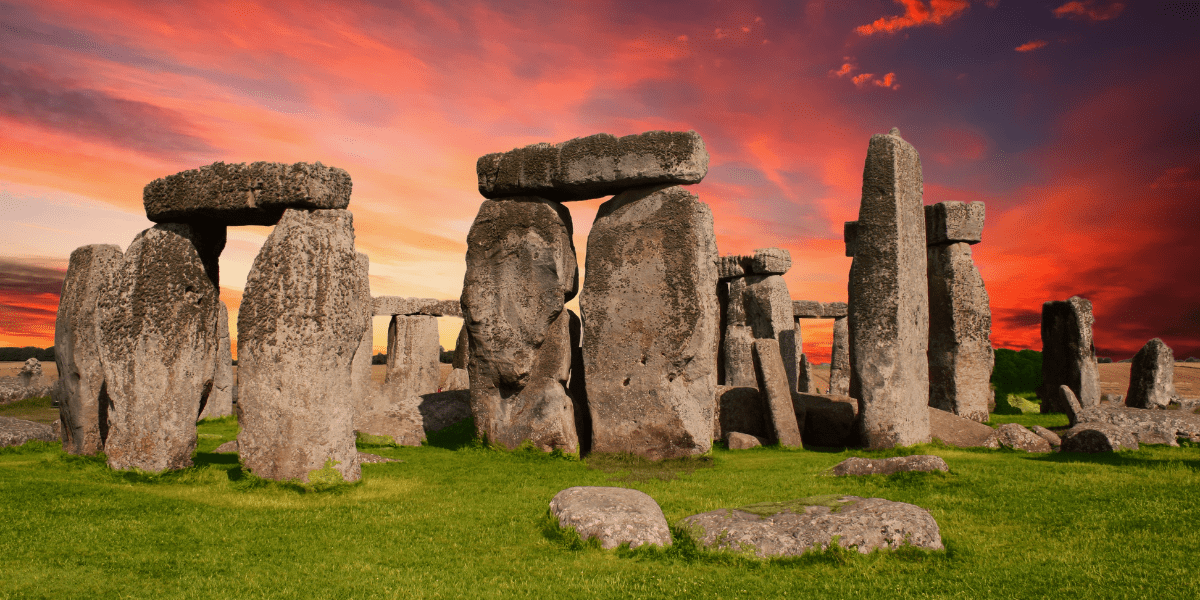 Baby showers have actually taken place since the Ancient Greek and Ancient Egypt times. The mother would isolate during the pregnancy, and then there would be a baby shower.
Handmade gifts would be given to the mother to celebrate the baby entering the world.
The tradition of a baby shower has carried on in to today's modern world. The concept of a baby shower remains the same, but as time has moved forward, and technology and society have moved forward, gifts and parties have become bigger.
Some people prefer to have larger parties by renting out a hall or a private space, and having catering and drinks taken care of. Others prefer smaller parties in the home, and some people don't have a baby shower at all. None of these concepts are wrong.
In the Victorian era, baby showers were often held after the baby was born as pregnancy and labour was not talked about or openly discussed to others. To this day, some people may prefer a baby shower when the baby is born so they can include their baby in the celebration.
As the years followed, baby showers became more popular and were called 'stork parties'. Mainly, in the United States of America, baby showers are more popular, and are used to help the parents afford items that they need for the baby, whether that is clothes, toys or a crib.
Is it difficult to hold your own baby shower?
It depends on your energy levels whilst you are heavily pregnant and how you plan on celebrating. To organise a baby shower it can be very time consuming and cost a lot of money.
If you want to have a larger affair by hiring out a hall, and want food and drink to be present too, you may not have the energy to do that, and it also takes up a lot of time. Remember, baby showers are also very expensive, and as you are holding it yourself, you may have to foot the bill.
You may find it easier to hold a baby shower in your own home. That way, there is no hall hire cost, and you could ask all guests to bring a food or drink item too. This would also help to cut the cost of food.
Evidencing how technology has moved on, you don't even have to have a baby shower in person if you don't want to! You could have a multiple people video call and people send you their gifts for you to open on screen. This is a great idea if you have family and friends that are far away so they still get to be part of your celebration.
Baby shower themes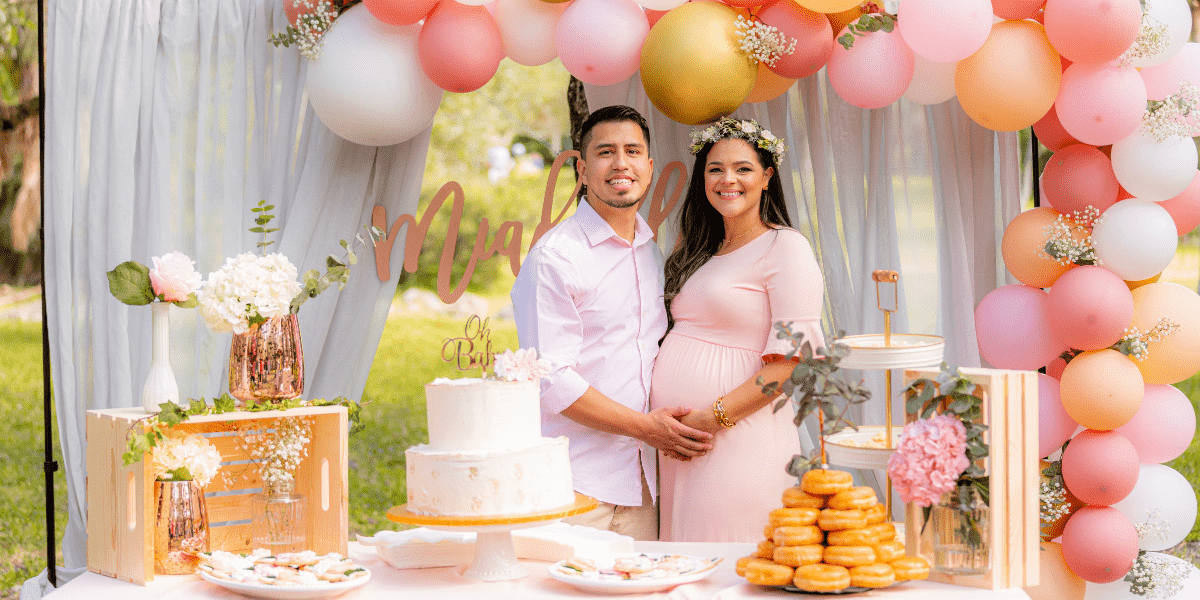 You could pick anything you like as a baby shower theme. Having a theme sometimes helps you plan and guide your party, for example what game to play and when, what food and drink will be available, and what gifts are bought.
Baby shower themes can also reflect your personality, or your passion in life. Your theme can even be as simple as having a colour scheme, for example, all guests are to attend wearing something pink or blue or yellow.
You may choose to have the theme of the baby shower modelled on the theme you have chosen for your baby's room. Or if you have a passion for travel, you may set the theme around your passion.
Setting the theme of your baby shower is entirely your choice. If choosing a theme seems like an added effort for you, you don't have to have a theme at all.
Where can I hold a baby shower?
You can hold a baby shower wherever you see fit. Different religions may also choose other locations to hold baby showers that are pertinent to their beliefs.
You can hold a baby shower in your home, in a friends home if it's a bit bigger and they're happy to host it, in a hall or community centre, or even outside. Some people like to hold their baby showers in other venues by going out to a coffee shop or a restaurant and celebrating by having a lunch or dinner out.
The way you would like to celebrate your baby shower is totally up to you.
Who can I invite to a baby shower?
You can invite whoever you want to your baby shower. Most commonly it is close friends and family that attend.
You can also invite coworkers who you class as a friend. Typically, men and boys didn't attend as part of baby shower etiquette and only women and girls attended, however, this practice has now become outdated and men and boys are able to attend and celebrate the baby.
This practice is a welcome change as men and boys should be able to be present and celebrate their son, daughter, brother or sister entering the world. You can invite anyone who you would like to share in this special celebration with you, and create memories with.
What to do instead of a baby shower
Baby showers aren't for everyone. There is no law saying you have to have a baby shower when you are having a new baby.
Some people find them a bit overwhelming and would rather not have a baby shower at all. There are other ideas you can do if you still want to have a celebration, but don't want a baby shower.
An alternative baby shower idea is called a sprinkle. This represents a more relaxed and low key approach to a baby shower, so you can still celebrate.
Sprinkles are a good idea if this isn't your first child. Sprinkles are good for new mums who don't want to create a big fuss and want to scale down a bit.
Another alternative to a baby shower is called an open house. Open house celebrations aren't necessarily about bringing gifts, but more about having the people you hold dearest all together in one house.
Open house celebrations are also inclusive of dads and other children. It is more of a simple gathering, without the pressure of a baby shower.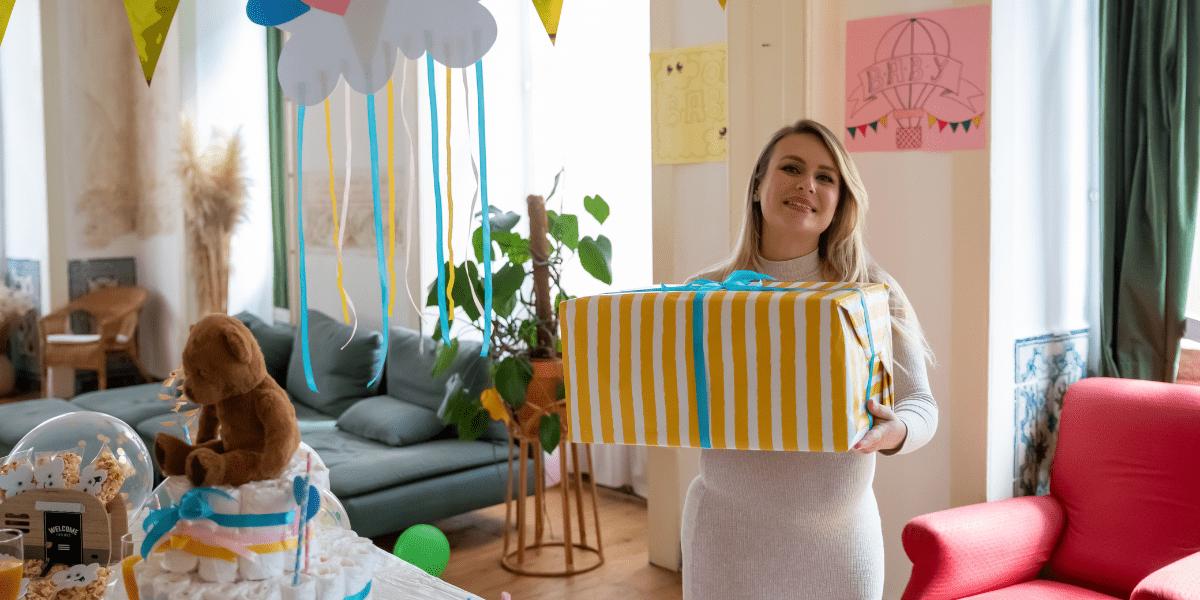 This enables you to be flexible and people can drop by in a time period to be able to wish you well. You can also provide food and games.
This is much more along the lines of a family party.
Having a blessingway is another idea you can use instead of a traditional baby shower. Blessingway's are much more spiritual in nature and is typical of other religions to hold these types of gatherings instead of a baby shower.
It is often an open event and the mother is given gifts of precious stones or beads that represent a wish for her and her baby. For example, good health.
It is often more associated with pampering the mother to be and consists more of activities like feet washing or hair brushing. It is far more relaxed than other ideas listed and has a spiritual vibe.
Sip and see is a celebration that is help by both parents and takes place after the baby is born. Guests can buy just the baby gifts as it grows.
This is quite similar to a baby shower but is held after the baby is born and gifts aren't typically bought for the mother.
If you're still not keen on a baby shower or an alternative. You can always celebrate by donating your unwanted gifts to shelters.
Some people find donating their unwanted gifts more rewarding to other mothers in need or on low incomes. Instead of a baby shower, you could get your friends together and start a project to fund clean baby kits to mothers around the world who would not have access to even basic items.
Kits could include baby grows, diapers, baby bubble bath, baby treats, formula, books, socks or shoes. Your friends may have items from previous babies they don't use anymore that could also go in the kit, it doesn't all have to be brand new and is a very rewarding and special thing to do.