Welcome to the world of Ladybug, the charming and colorful insect that has captured the hearts of children and adults alike. Ladybugs are not only delightful to look at, but they also have a significant role in the ecosystem, as they help control harmful pests in gardens and farms.
If you or your children love ladybugs and enjoy crafting, you will be thrilled to know we have an exciting new activity for you. It's so easy to make. Simply print out the sheet, and follow the instructions below.

This fun and easy-to-make papercraft will allow you to create your very own ladybug model that you can use as a decoration, a toy, or even a learning tool. So, let your creativity soar as you explore this fun papercraft activity and bring a little bit of nature into your home!
If you enjoy this craft you may also like our other FREE crafts such as paper craft strawberry, flower and unicorn.
As an Amazon Associate I earn from qualifying purchases. The links below may be affiliate links. Please read my disclosure policy for more information.
How to make a Papercraft Ladybug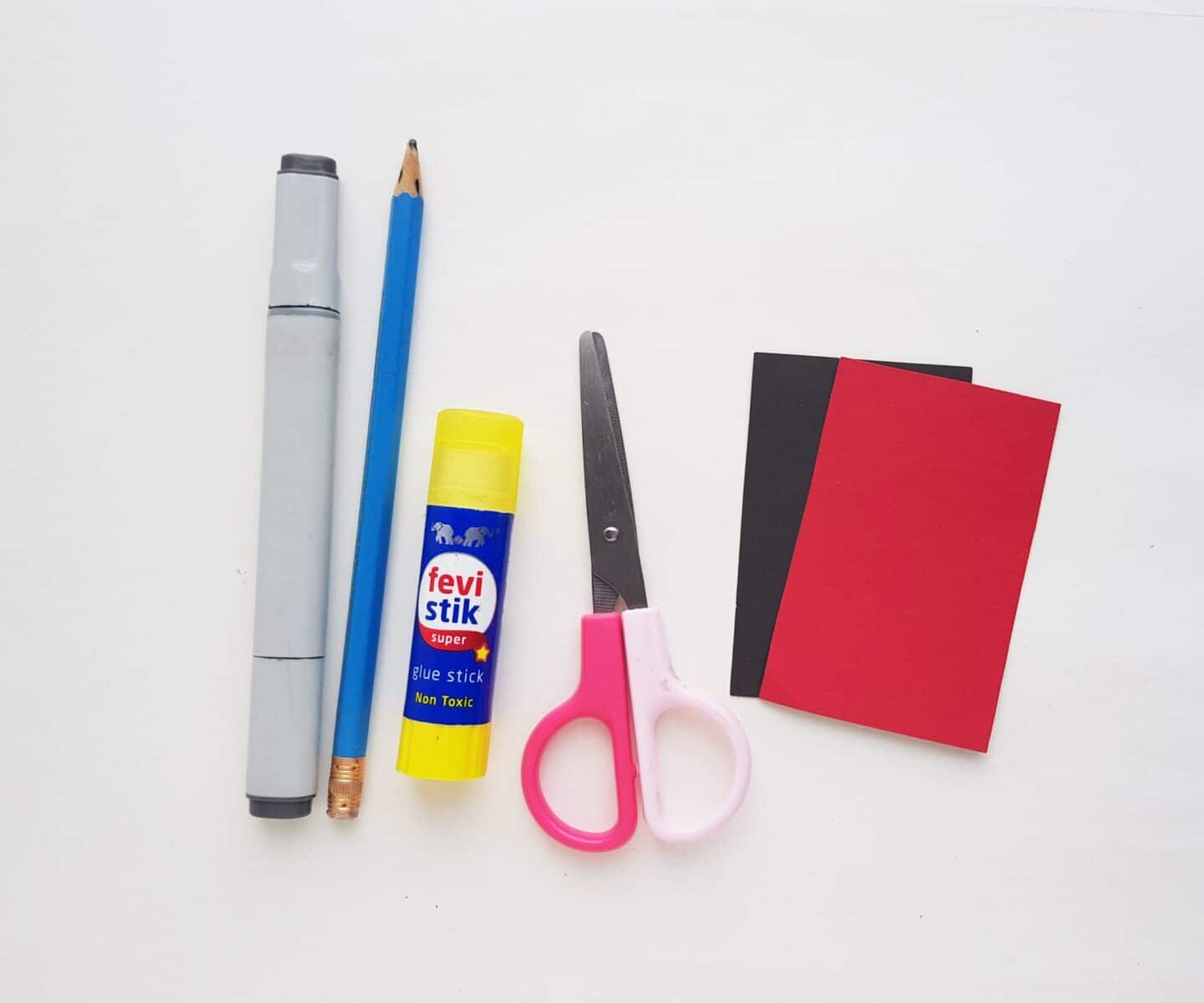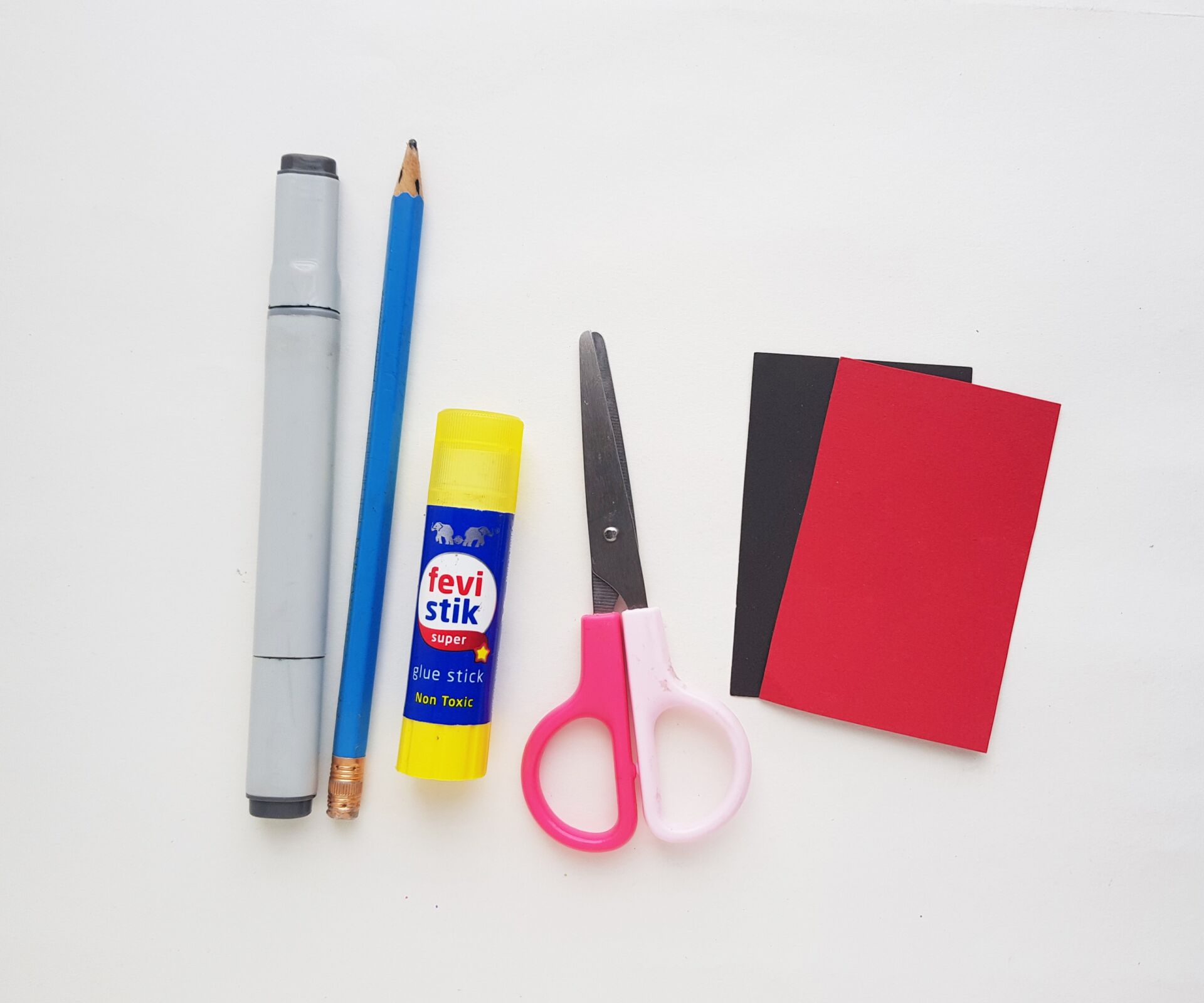 Instructions:
Step 1:
Select red and black colored craft papers for the ladybug craft. Trace the wing patterns on the red paper and trace the rest of the patterns on the black colored paper. Cut out the traced patterns. You can use googly eyes or you can cut out the eye patterns from the template.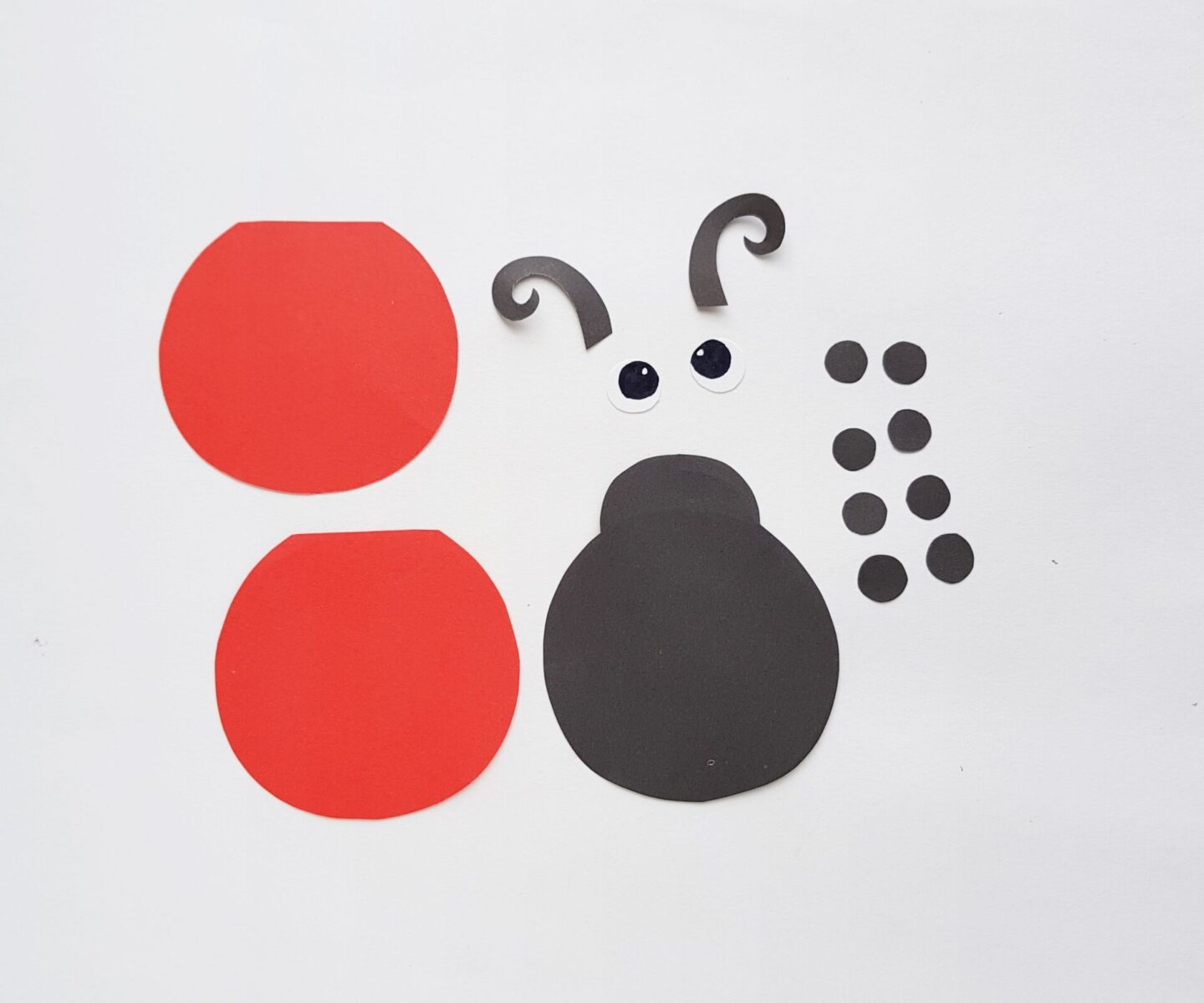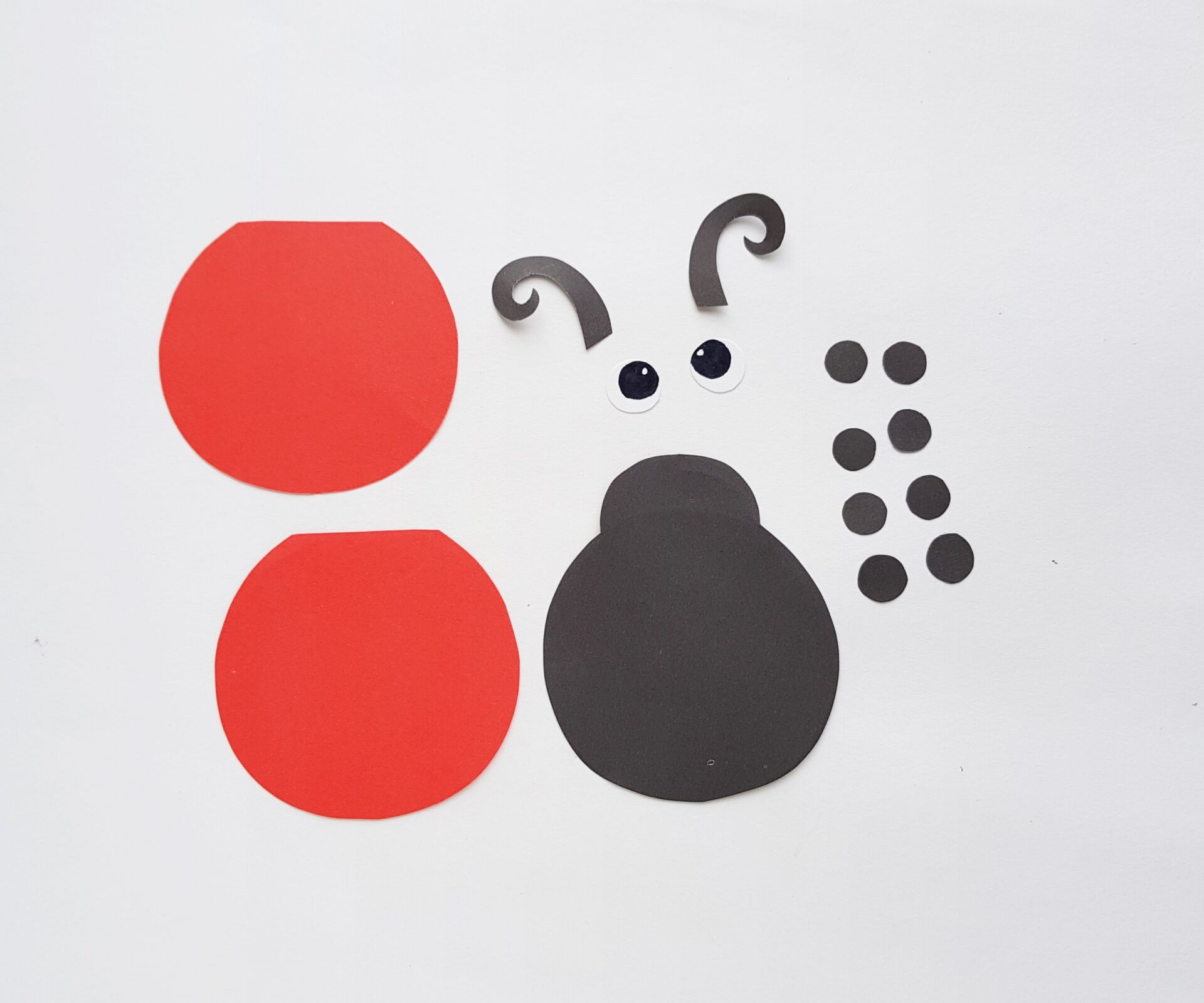 Step 2:
Attach the antenna cutouts on the smaller side of the body base cutout.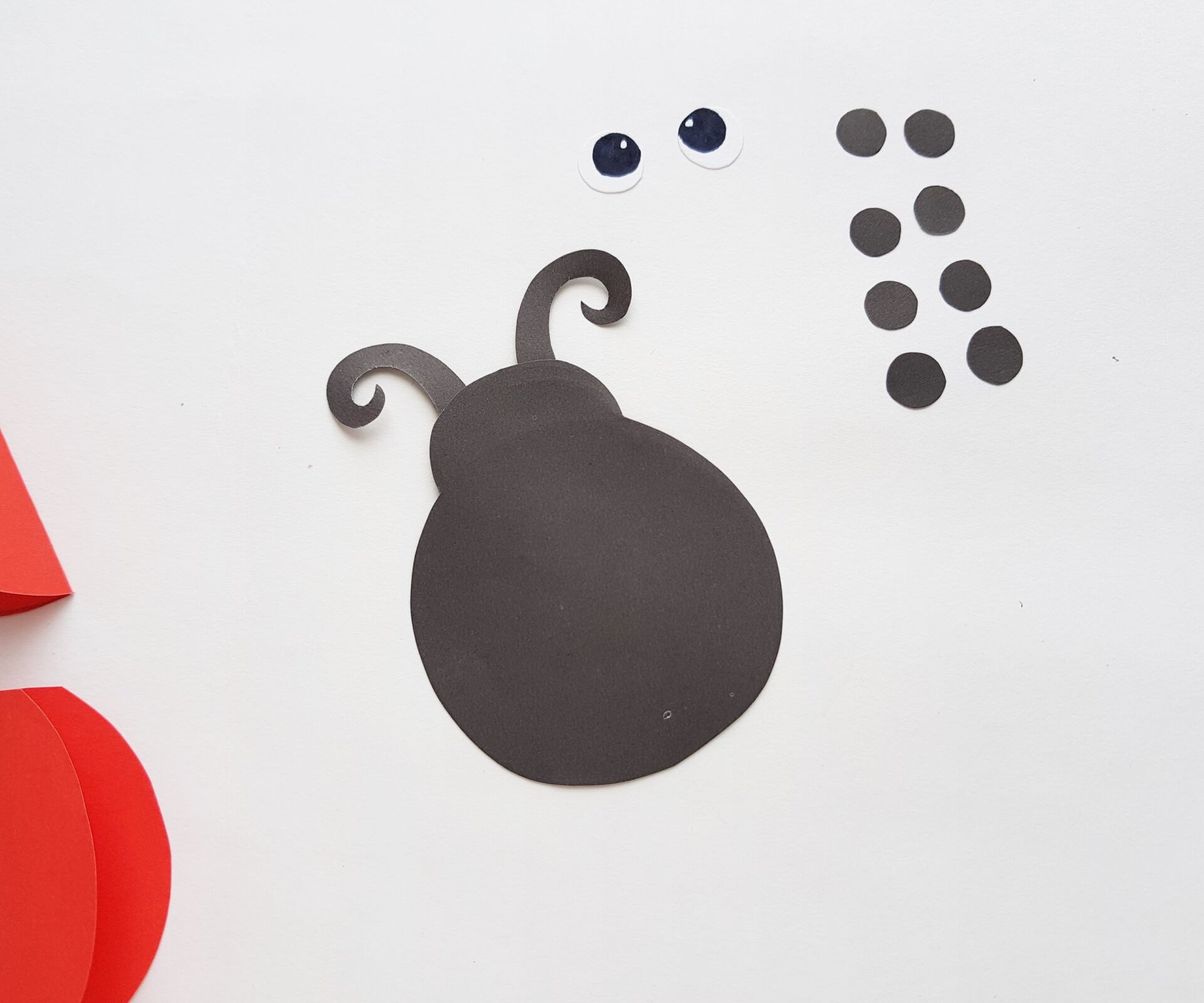 Step 3:
Take the wing patterns and fold them into half lengthwise.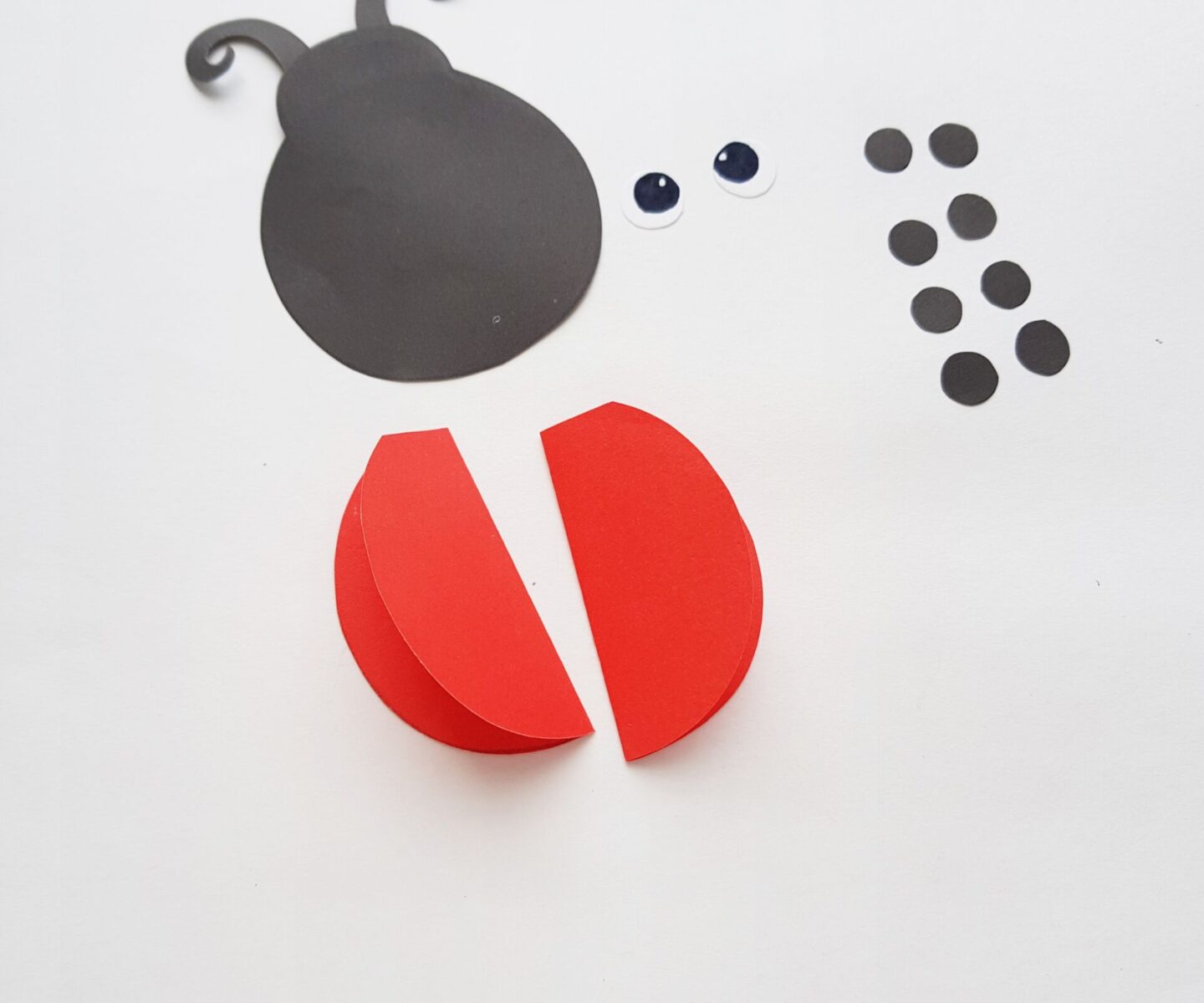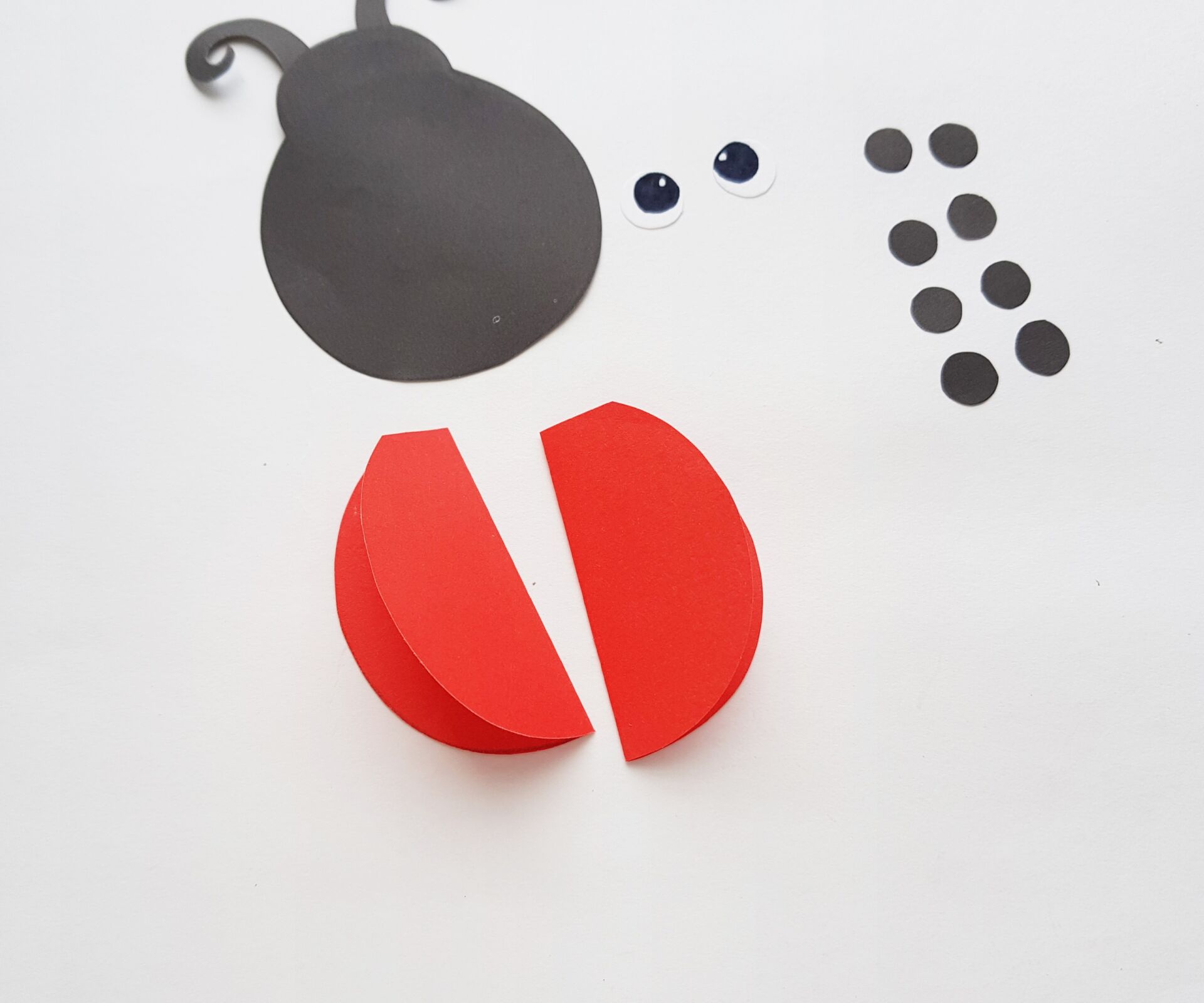 Step 4:
Attach the spot cutouts on either side of the folded wing patterns.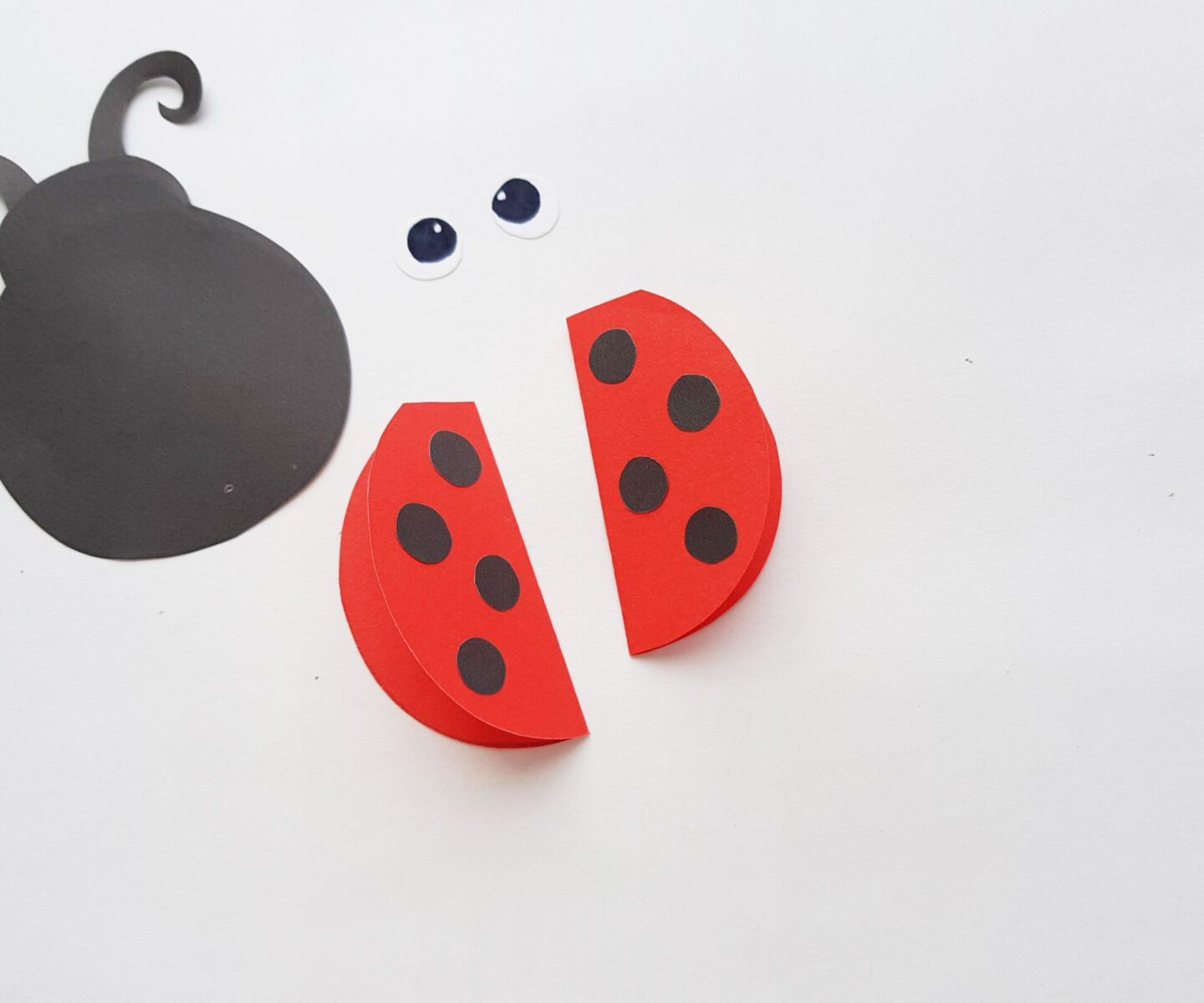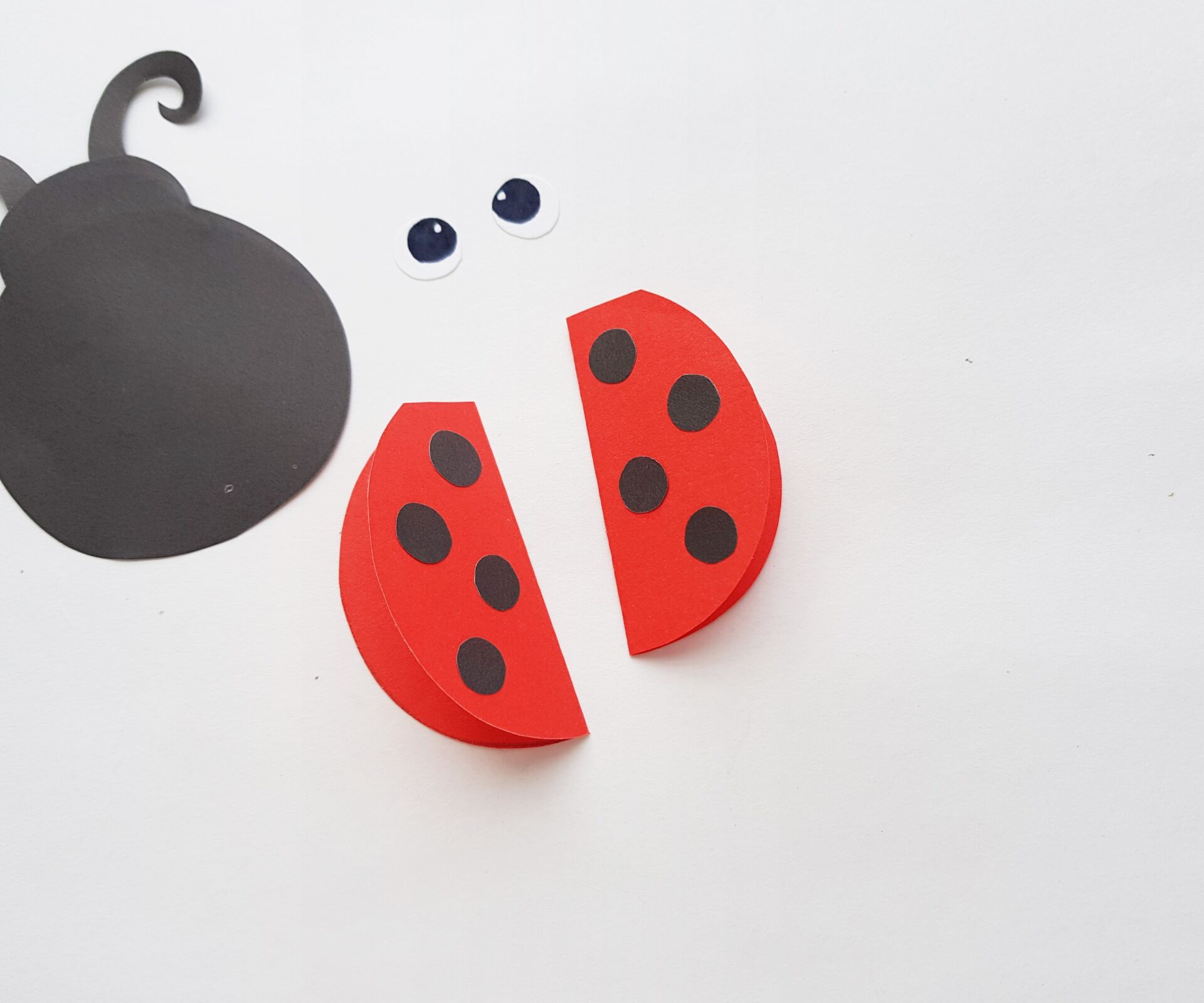 Step 5:
Attach the eye cutouts on the smaller part of the body base.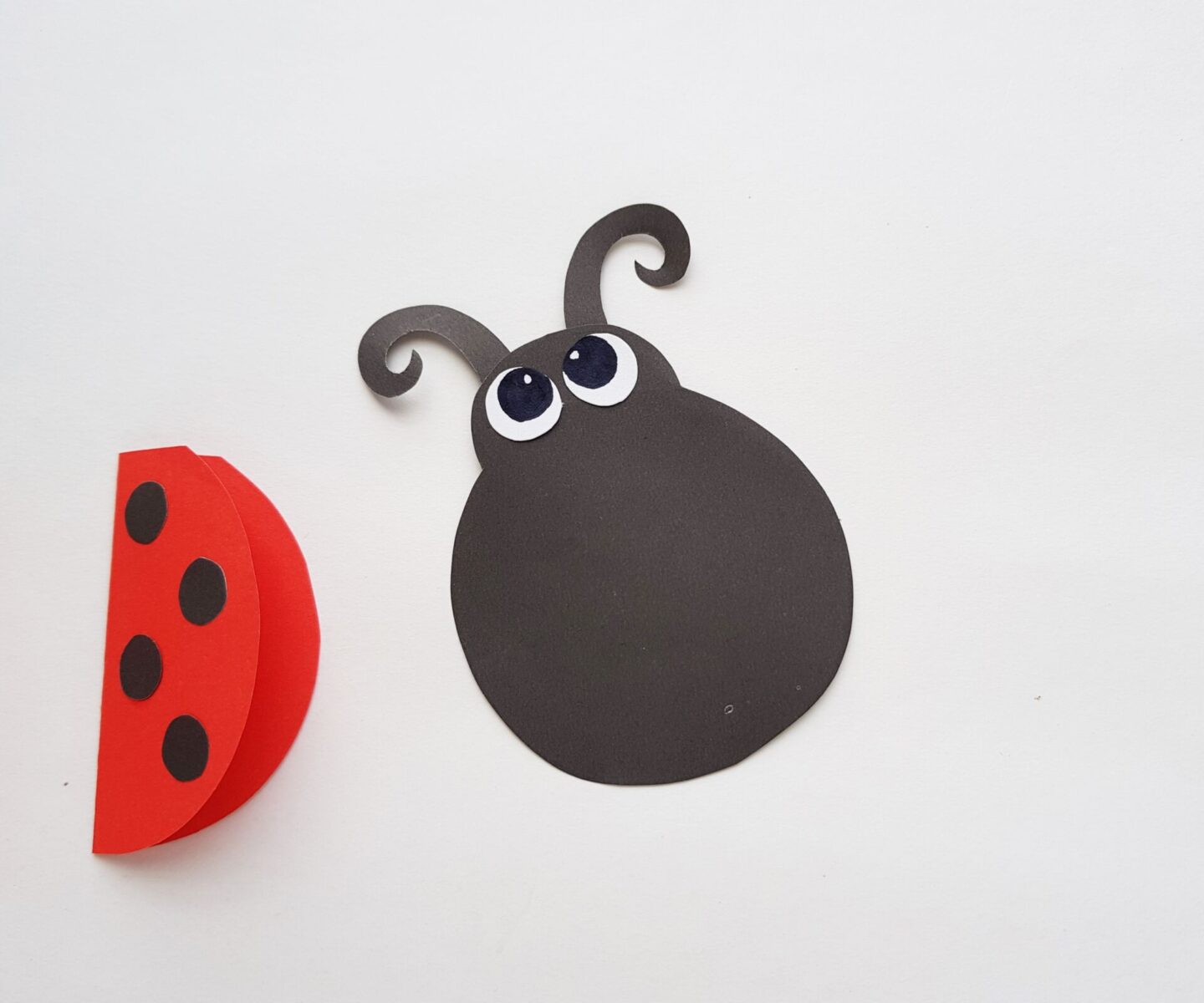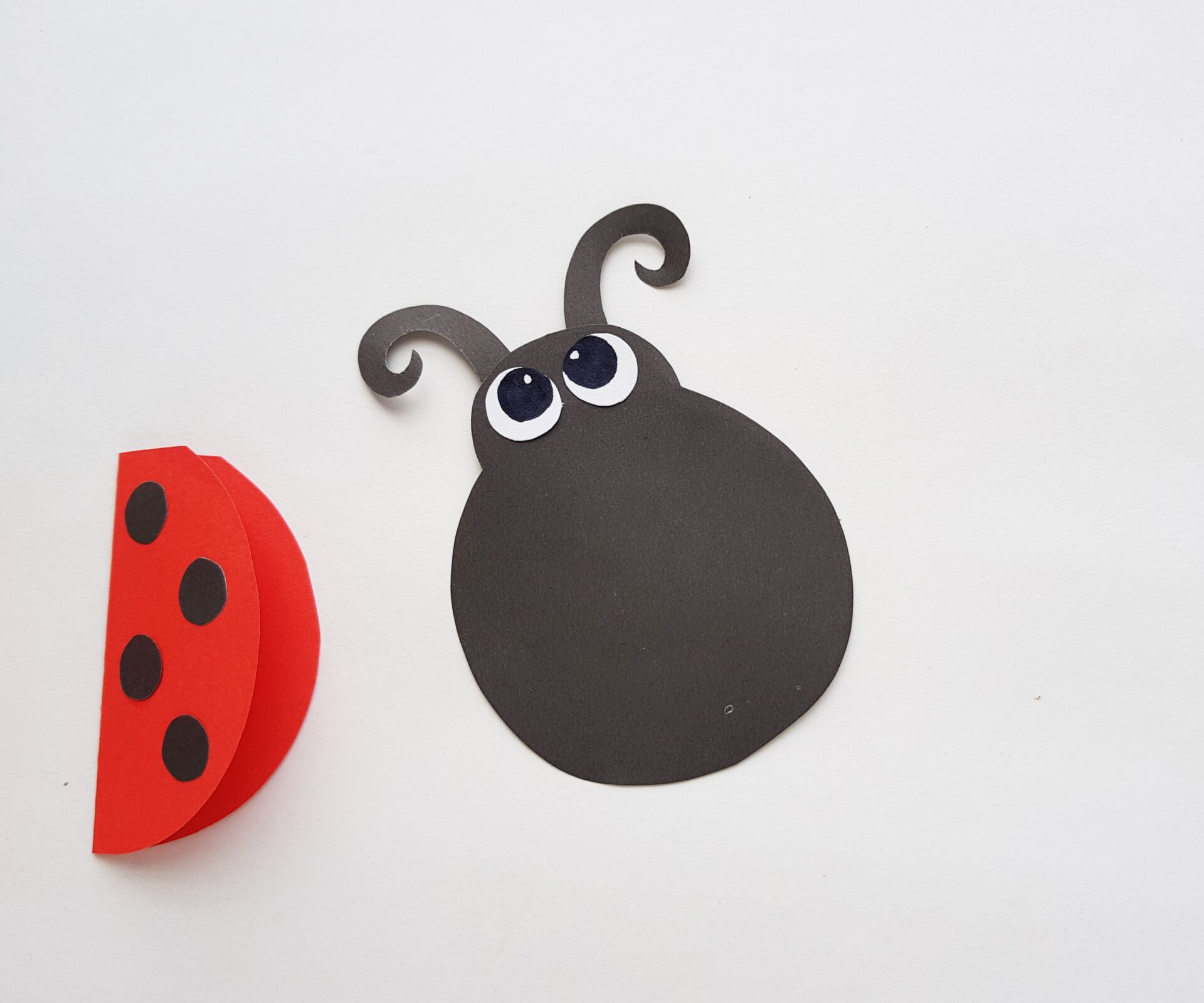 Step 6:
Take a folded wing pattern and attach it on the body base by aligning its closed end with the middle line of the body base. Place the wing in a slightly diagonal position near the bottom side.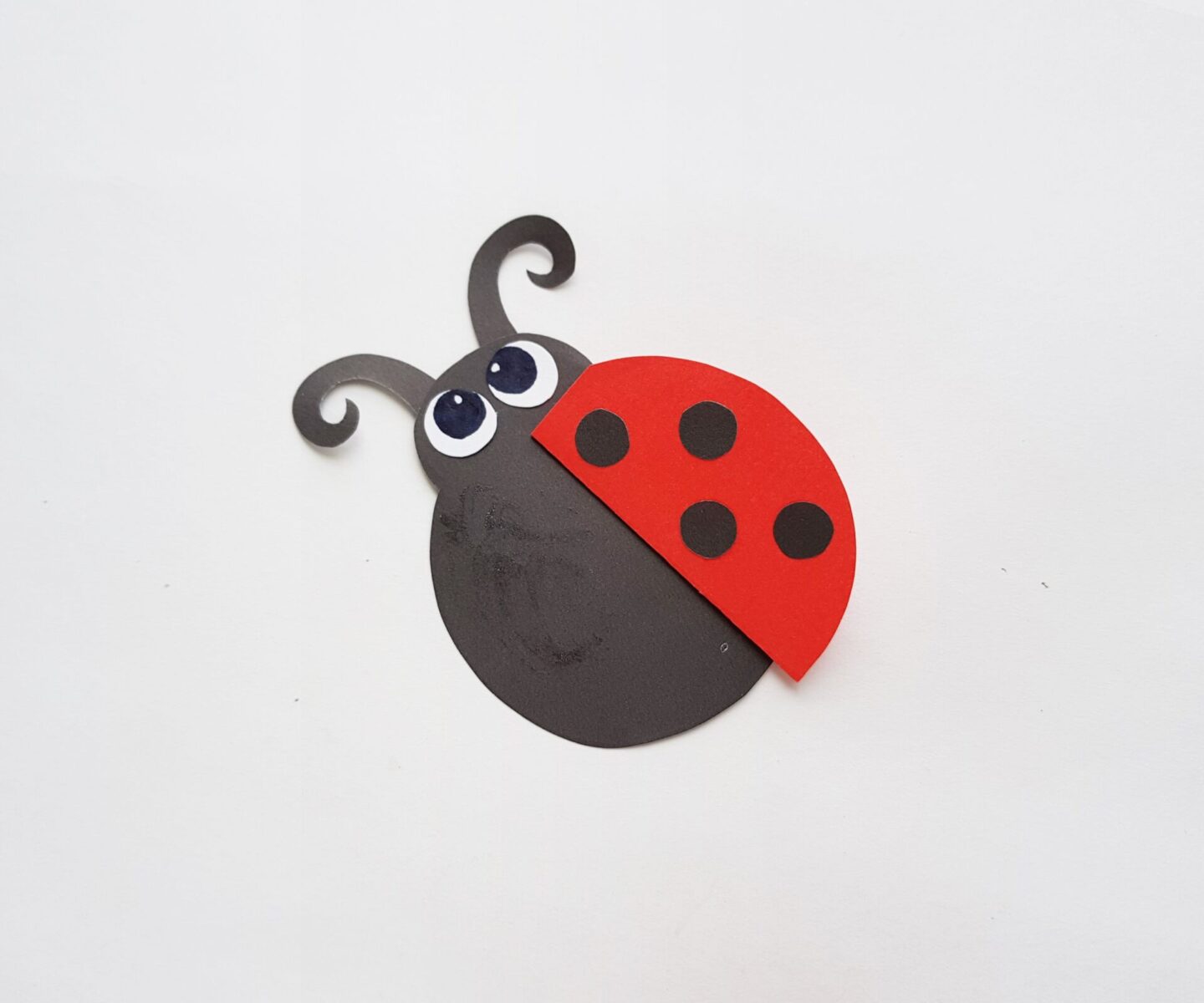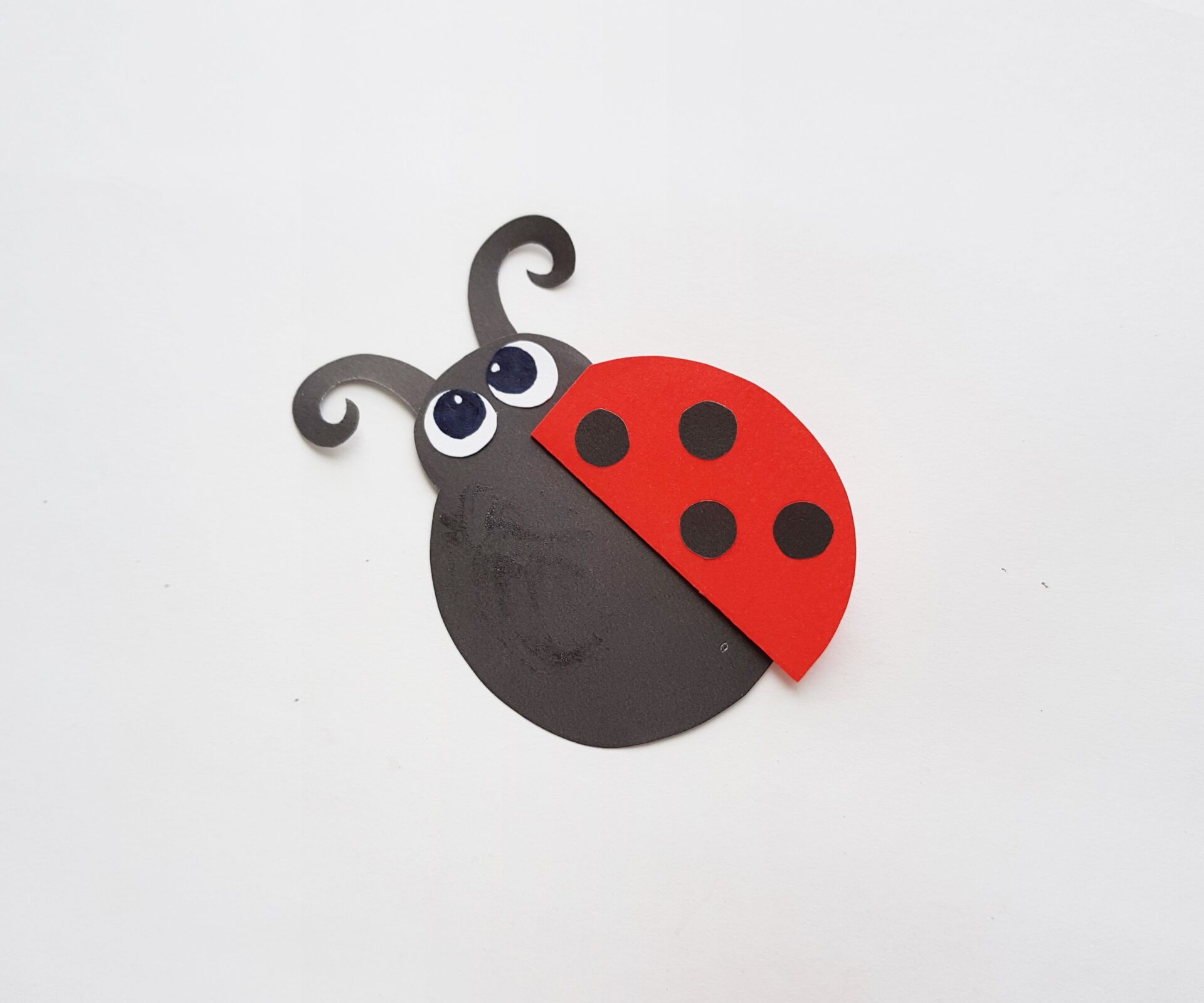 Step 7:
Similarly, attach the other wing to complete the craft.