This is a fun and engaging activity for toddlers that can help them develop their fine motor skills and creativity. And what better way to introduce them to this art form than with a papercraft cupcake!
These adorable and easy-to-make creations are perfect for little ones who love sweet and colorful things. With just a few simple materials and some basic instructions, toddlers can create their own delightful cupcakes that they can proudly display or play with.
Let's dive into the world of papercraft cupcakes and see how toddlers can enjoy this fun and educational activity.
As an Amazon Associate I earn from qualifying purchases. The links below may be affiliate links. Please read my
disclosure policy
for more information,
How to Make a Papercraft Cupcake
Instructions:
Step 1: Select fun and bright-colored craft papers for the cupcake craft. Prepare the template patterns by printing and cutting them out. Use a pencil to trace the cupcake patterns on the selected craft papers. Use scissors to cut out the traced patterns. Use Sharpies to trace vertical lines on the cupcake liners.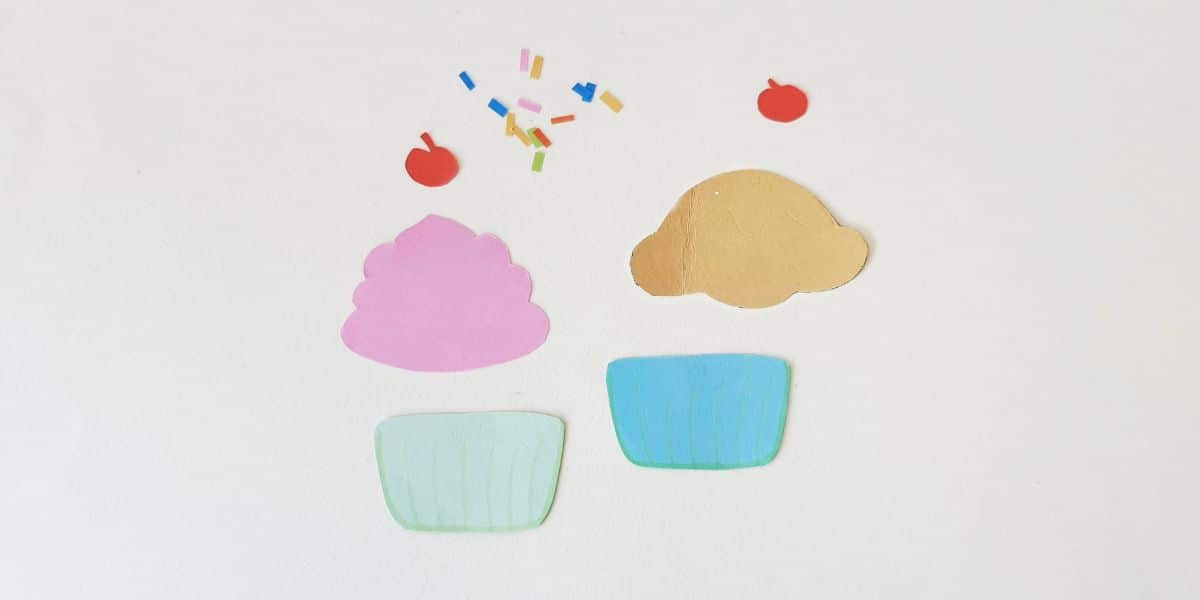 Step 2: Take the cake and frosting cut out of the pattern 2. Attach the frosting cutout on the top part of the cake pattern.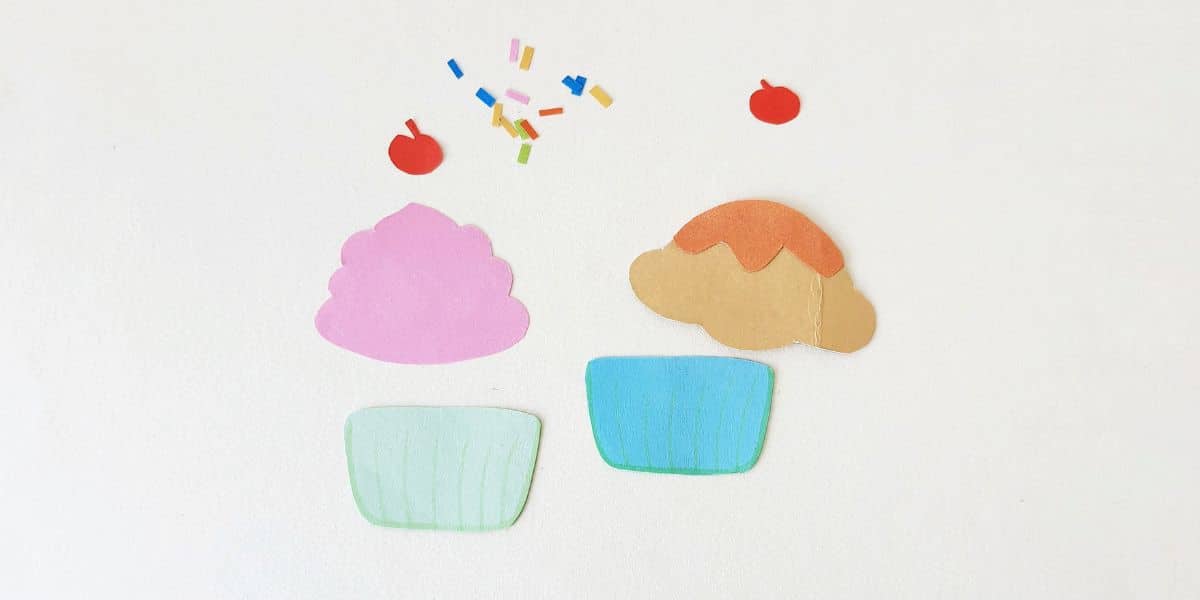 Step 3: Attach the cake patterns with the liner pattern.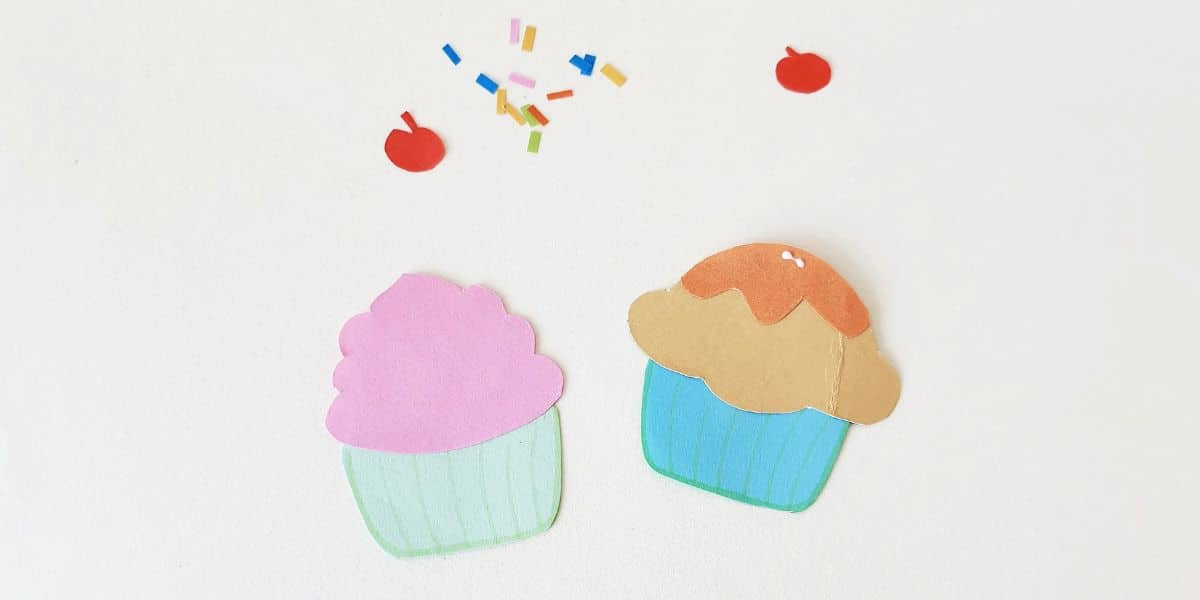 Step 4: Attach the cherry cutouts on the top of the cupcake patterns. Apply glue drops on the frosting parts of the paper cupcakes on places where you'd like to add the sprinkle cutouts.
Step 5: Place the sprinkle cutouts on the glue drops and gently press them against the glue.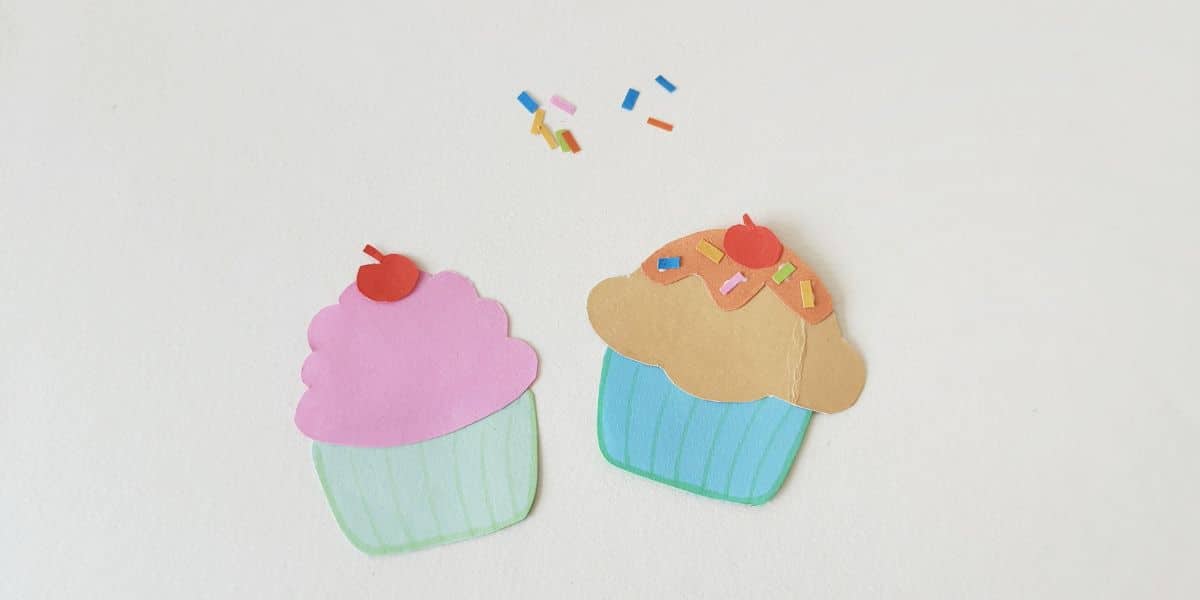 Step 6: Attach sprinkle cutouts on the other cupcake pattern, and highlight with a sharpie as well to complete the crafts.