Building a papercraft dinosaur together can be a fantastic educational opportunity for your pre-schooler. Dinosaurs have just enough fantasy elements to get a young child excited – maybe even excited enough to let you tell them all about the science and archaeology behind these fascinating creatures.
While bombarding your kids with dates and pictures of archaeological dig sites may not be the way forward, an interest in dinosaurs at a young age can spell a passion for archaeology and palaeontology in later life.
As an Amazon Associate I earn from qualifying purchases. The links below may be affiliate links. Please read my disclosure policy for more information.
Get Your Child Involved
This papercraft dinosaur is simple and basic, but you may be able to use the opportunity to show your child about other types of dinosaurs. The three-horned triceratops may interest a young child, and everyone loves a ferocious T-rex!
You don't need to stick to the colors of dinosaurs in science books. Go crazy! Let your child pick the colors, and you can even alter the pattern to add extra stripes and spots. Have your child pick a name for your new creation, and maybe even make several different colored dinosaurs of different sizes, to make a whole herd.
You can even use googly eyes, glitter, or pipe cleaners to give your dinosaur a 3D effect.
What Did Dinosaurs Eat?
This type of papercraft dinosaur was a herbivore, meaning that they only ate plants. Explain what this means to your child and show them pictures of the type of leaves and foliage that plant-eating dinosaurs used to eat. You could draw leaves, shrubs, and trees for you child to color in, then cut them out and "feed" them to your new pet dinosaur.
How Big Were Dinosaurs?
Cutting out a tiny paper person to stand next the huge paper dinosaur can help your child get a good idea of how big dinosaurs really were. Talk about other dinosaur facts with your kids, if they show interest. This make take a bit of research on your part!
Once you've created a herd of multi-colored dinosaurs, why not suggest giving them out as presents? Ask your child to think of friends or relatives who might appreciate a little papercraft dinosaur, either as a present or as a card decoration.
If your kids loved the papercraft dinosaurs, a mini archaeology block might interest them. This involves a small block of plaster, which kids can "excavate" with tools provide, and uncover the plastic dinosaur skeleton hidden underneath.
This can spell hours of fun for a budding archaeologist, or even a kid that just likes dinosaurs! Finding a plaster block with a dinosaur skeleton similar to your papercraft one can help your child understand more about that particular species of dinosaur.
Of course, you'll need to supervise your children while they do this. Always make sure any toys you buy your children are appropriate to their age group.
Otherwise, you can create your own archaeological dig by burying some toys in a box of sand, and giving your kids some "tools" to dig them out.
How to make Papercraft Dinosaur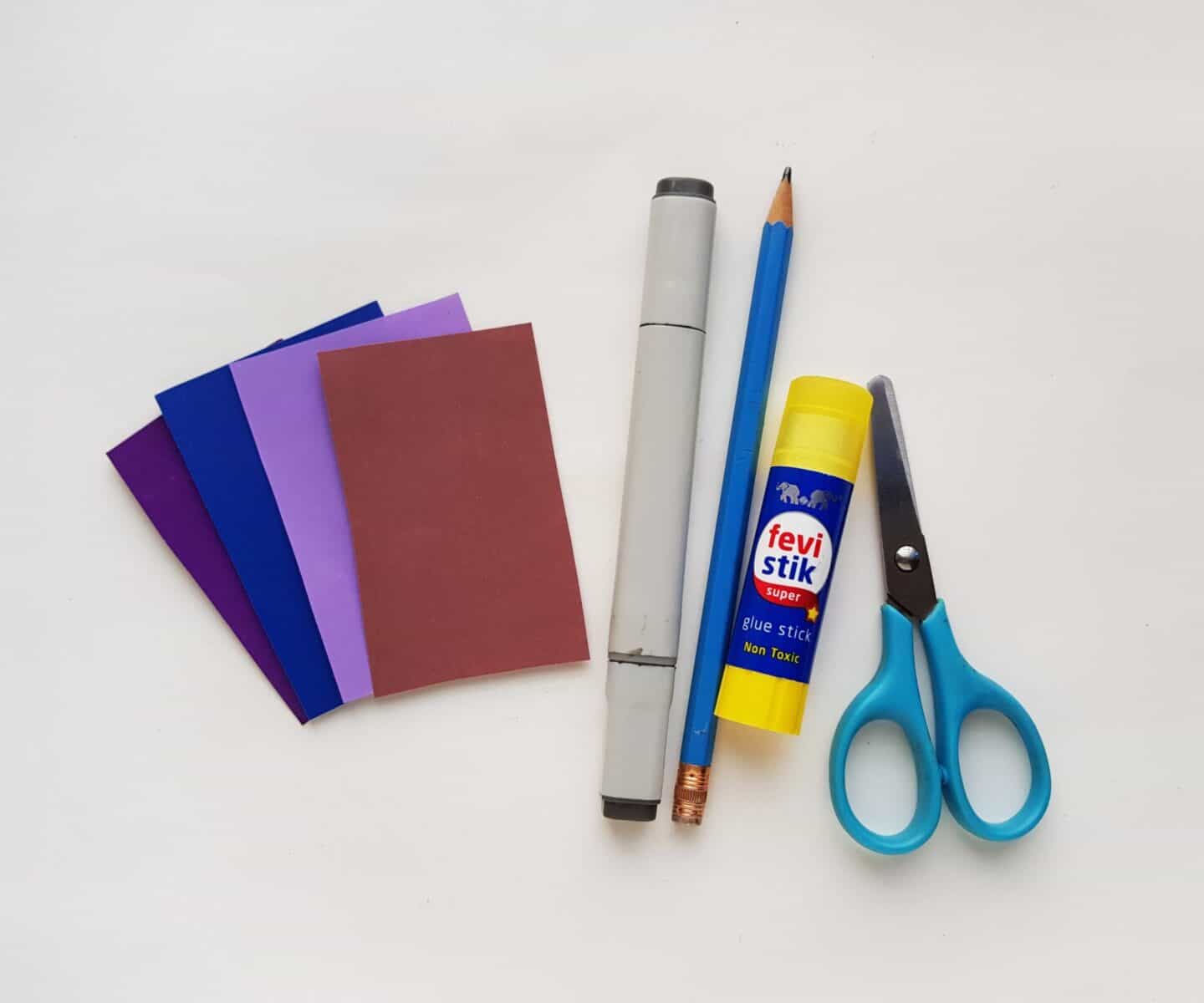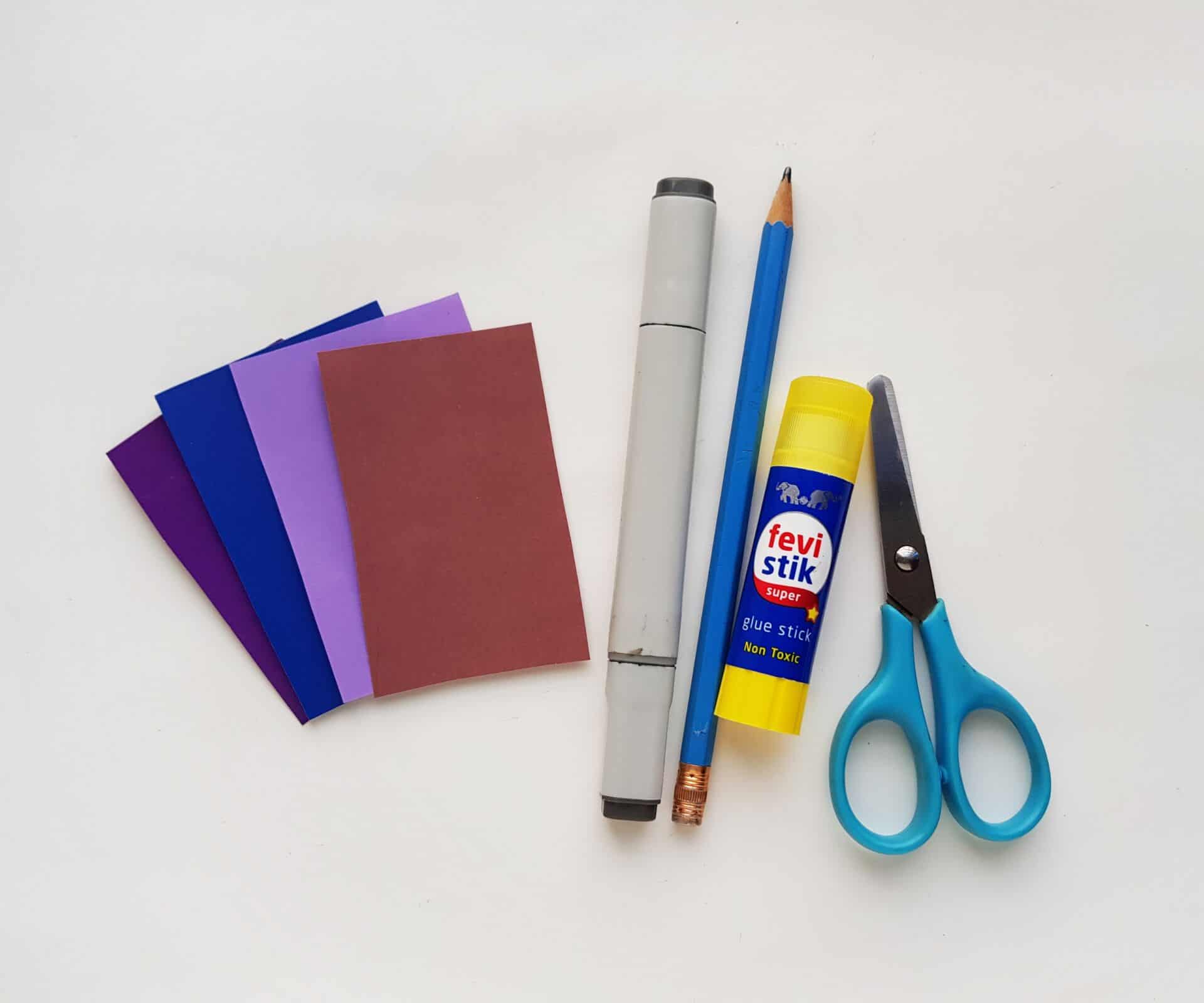 Instructions
Step 1:
You will need at least 2 different colored craft papers to craft the paper dinosaur, but you can also use up to 4 different colored papers for this craft.
The template includes, body base, toes, scales and spots. Trace the template patterns on the selected craft papers and cut them out using scissors.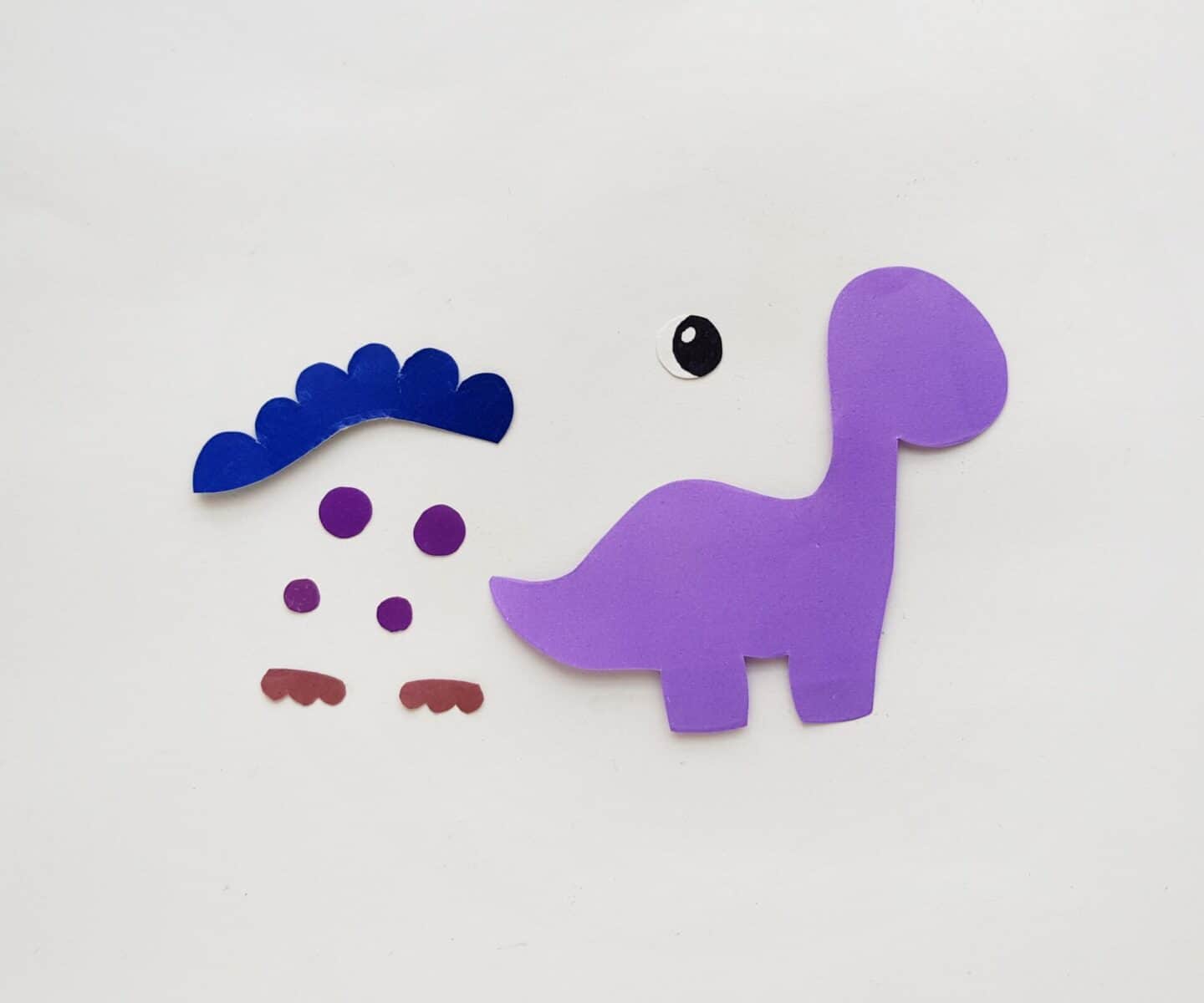 Step 2:
Stick the scale cutout along the top curved side of the dinosaur body base cutout.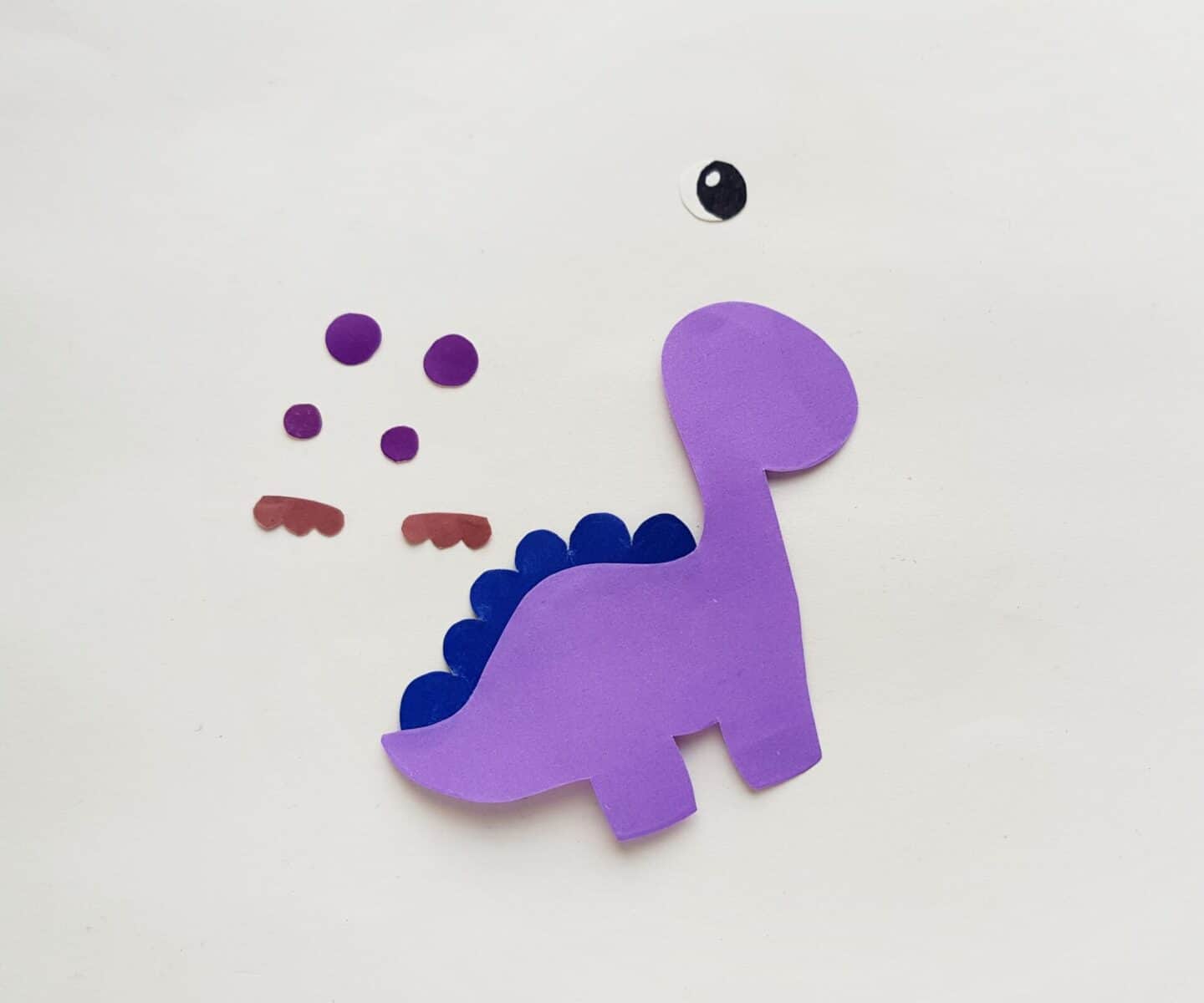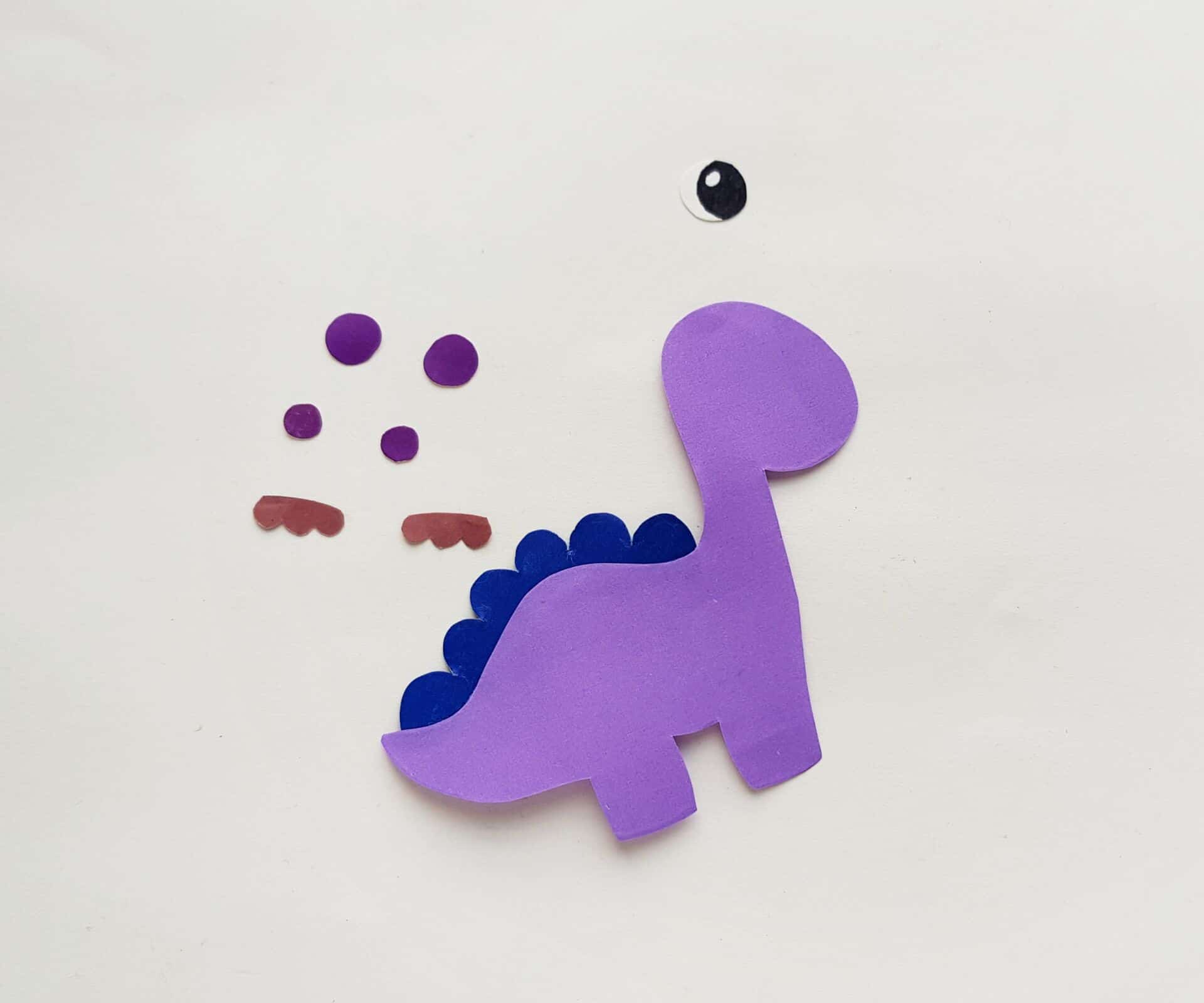 Step 3:
Stick the spot cutouts on the body base. Try keeping the spots near the top side of the body base cutout.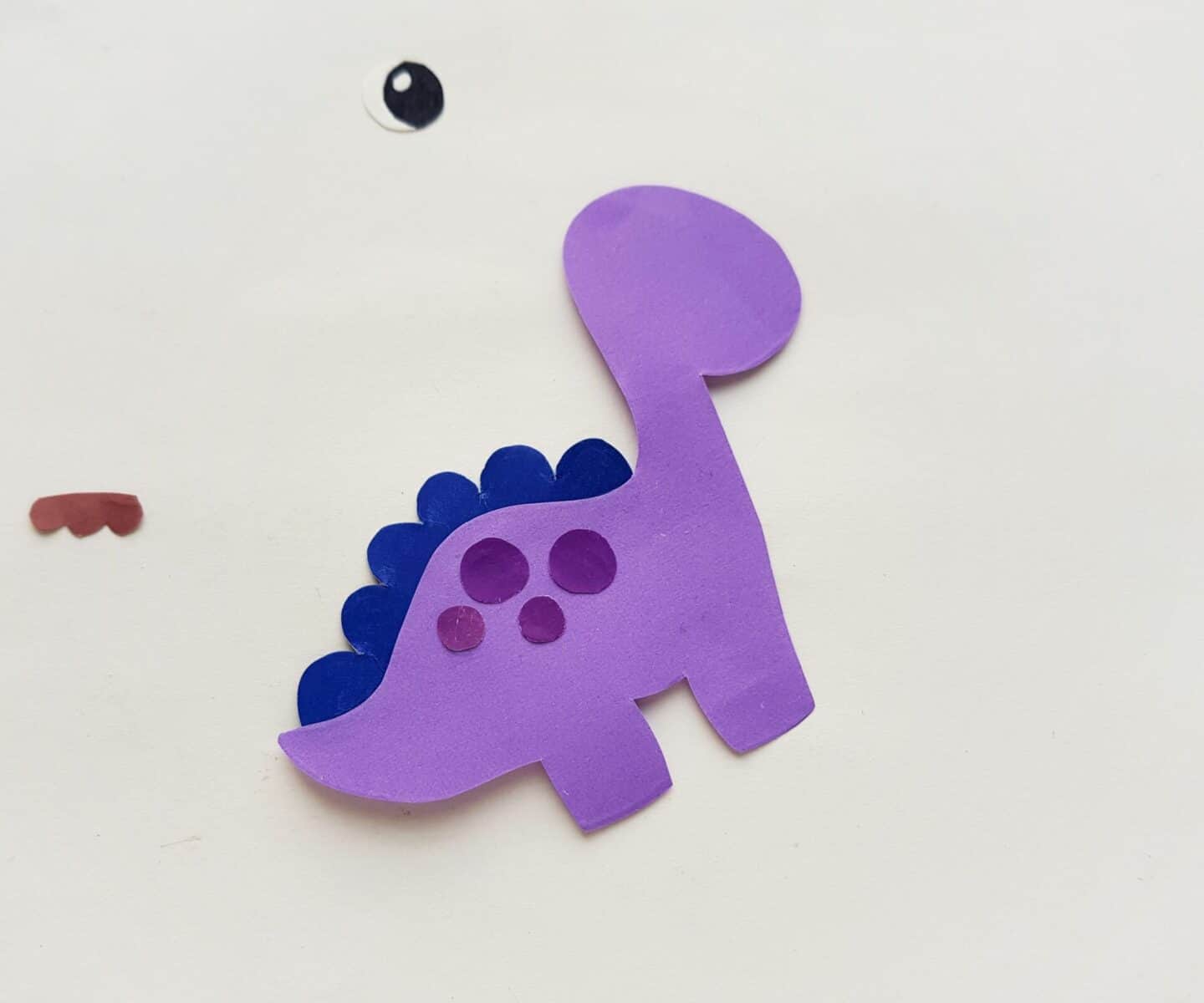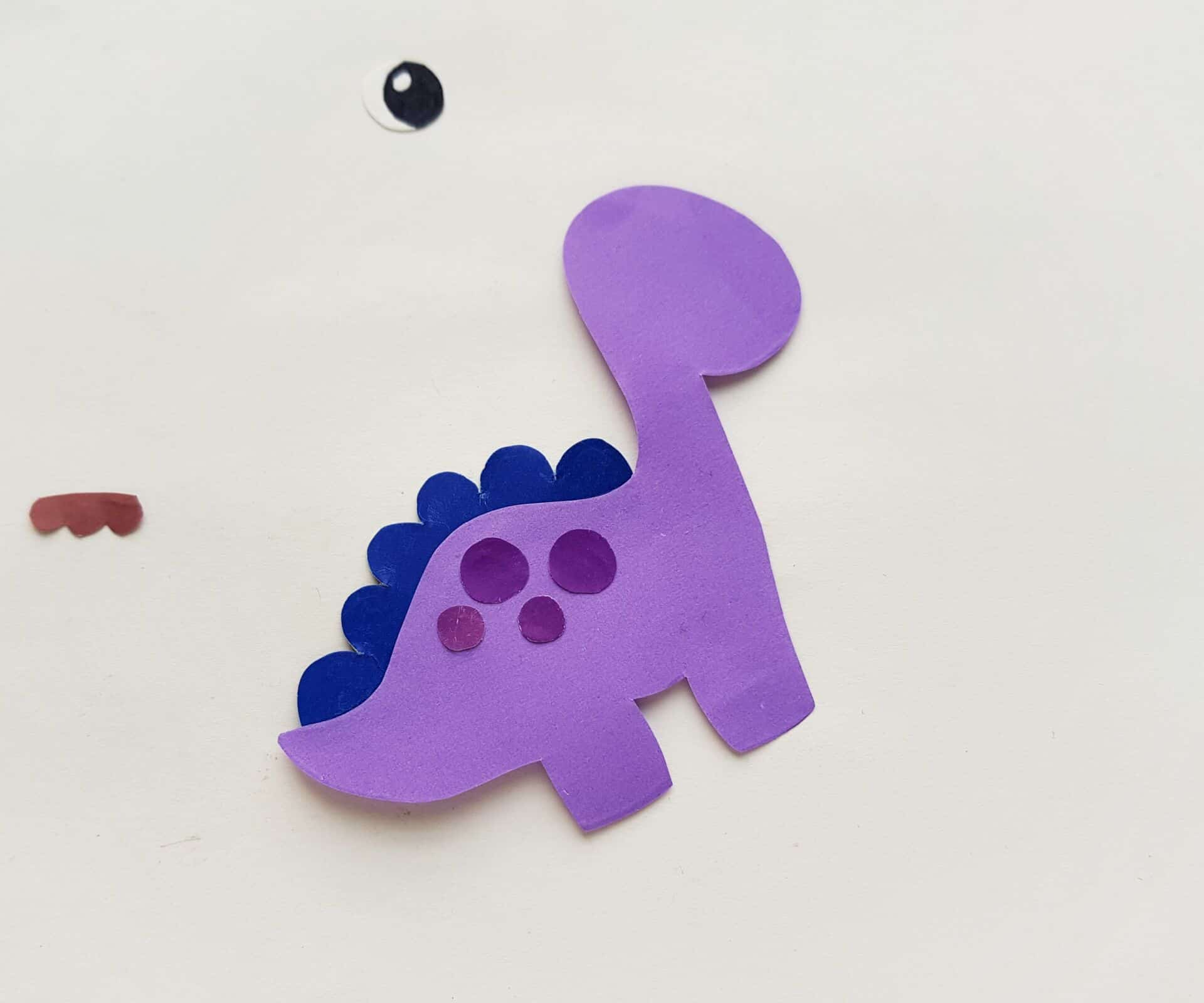 Step 4:
Stick the toe cutouts along the bottom side of the 2 leg parts attached to the body base cutout.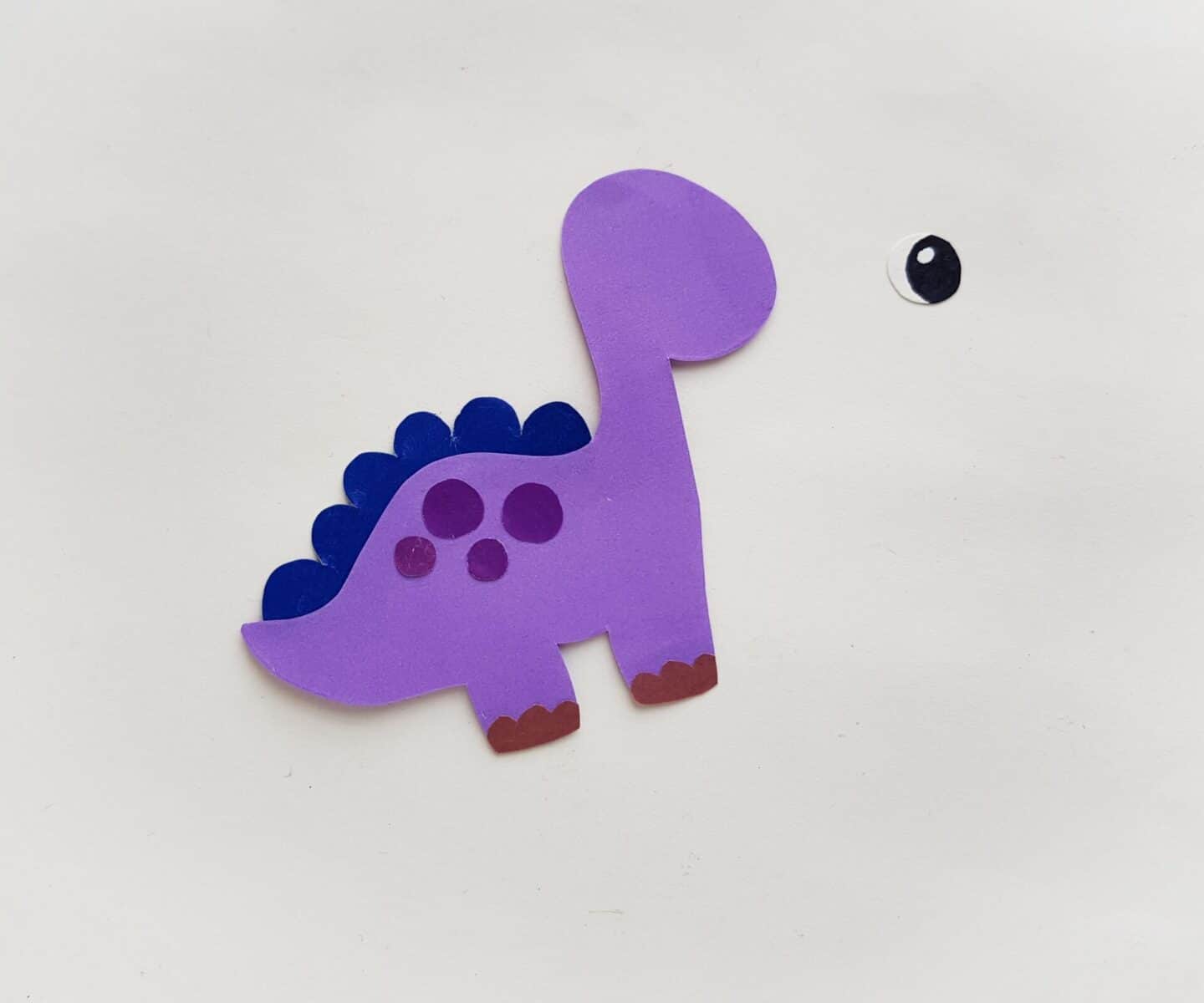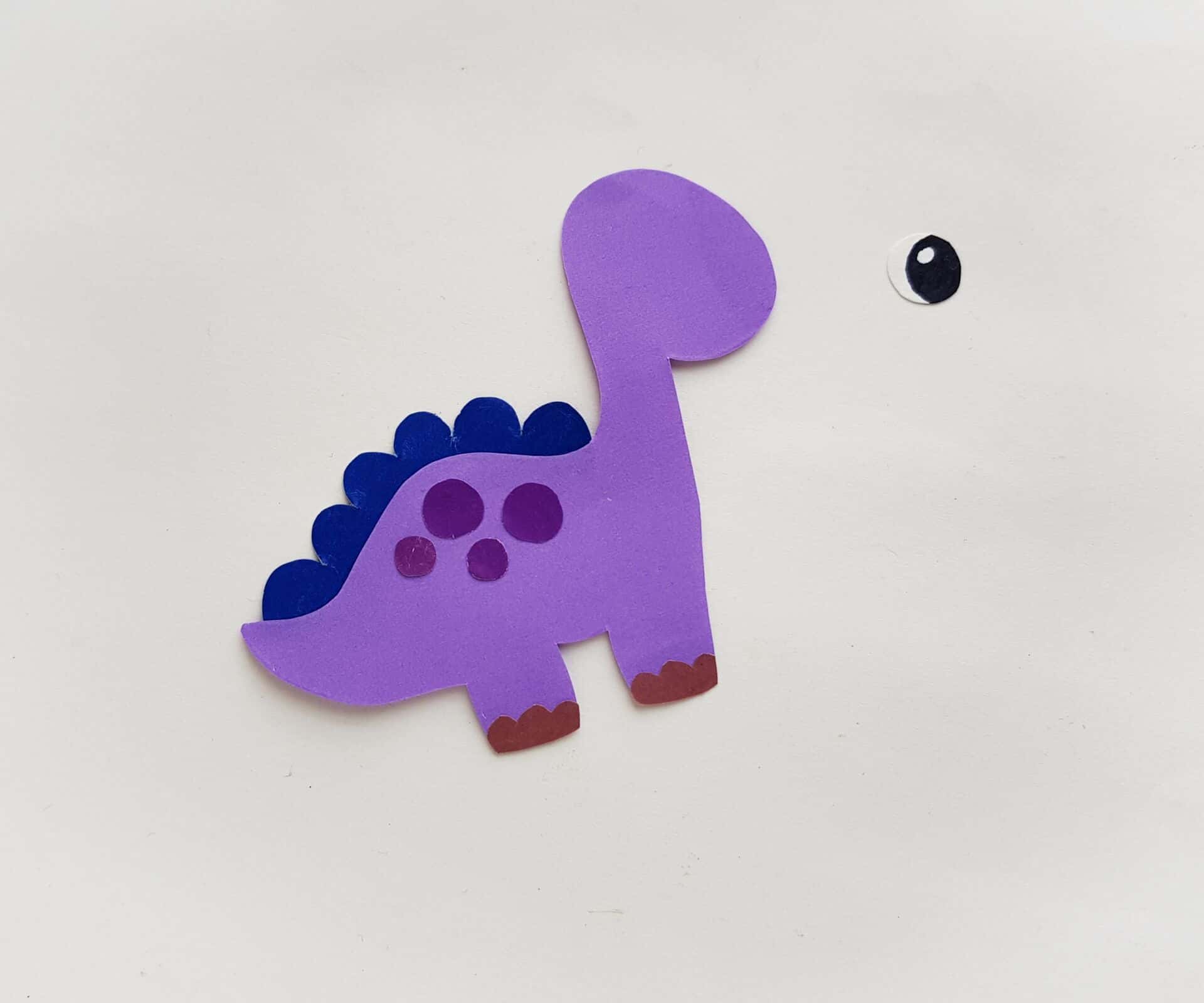 Step 5:
Stick the eyes cutout on the head part and use a black sharpie to draw the mouth of the paper dinosaur, on the front side of the head part.