Get creative with this fantastic The Very Hungry Caterpilla papercraft . It's so easy to make. Simply print out the sheet, and follow the instructions below.

If you enjoy this craft you may also like our other FREE crafts such as paper craft pizza, flower and unicorn.
As an Amazon Associate I earn from qualifying purchases. The links below may be affiliate links. Please read my disclosure policy for more information.
How to make a Papercraft The Very Hungry Caterpillar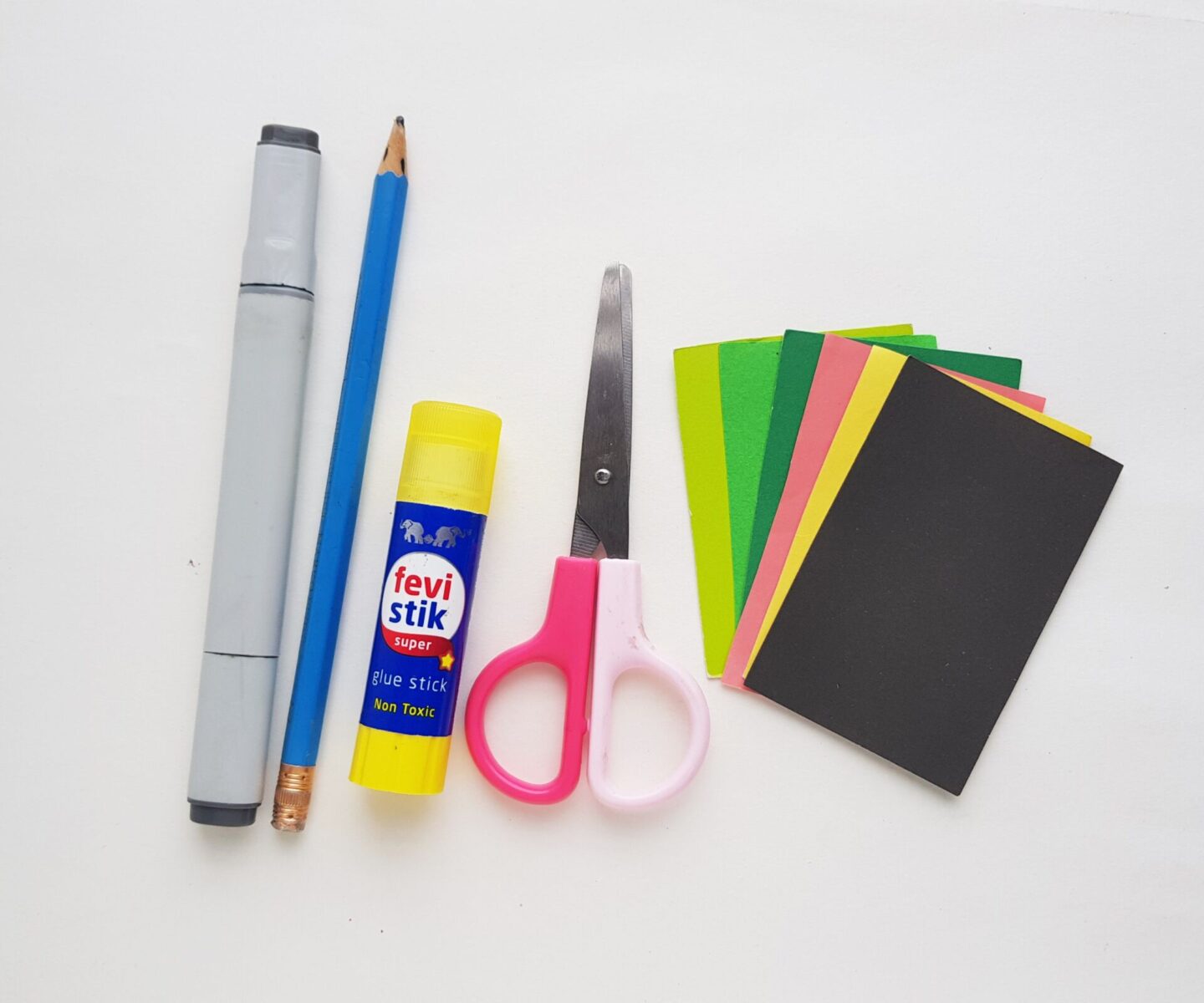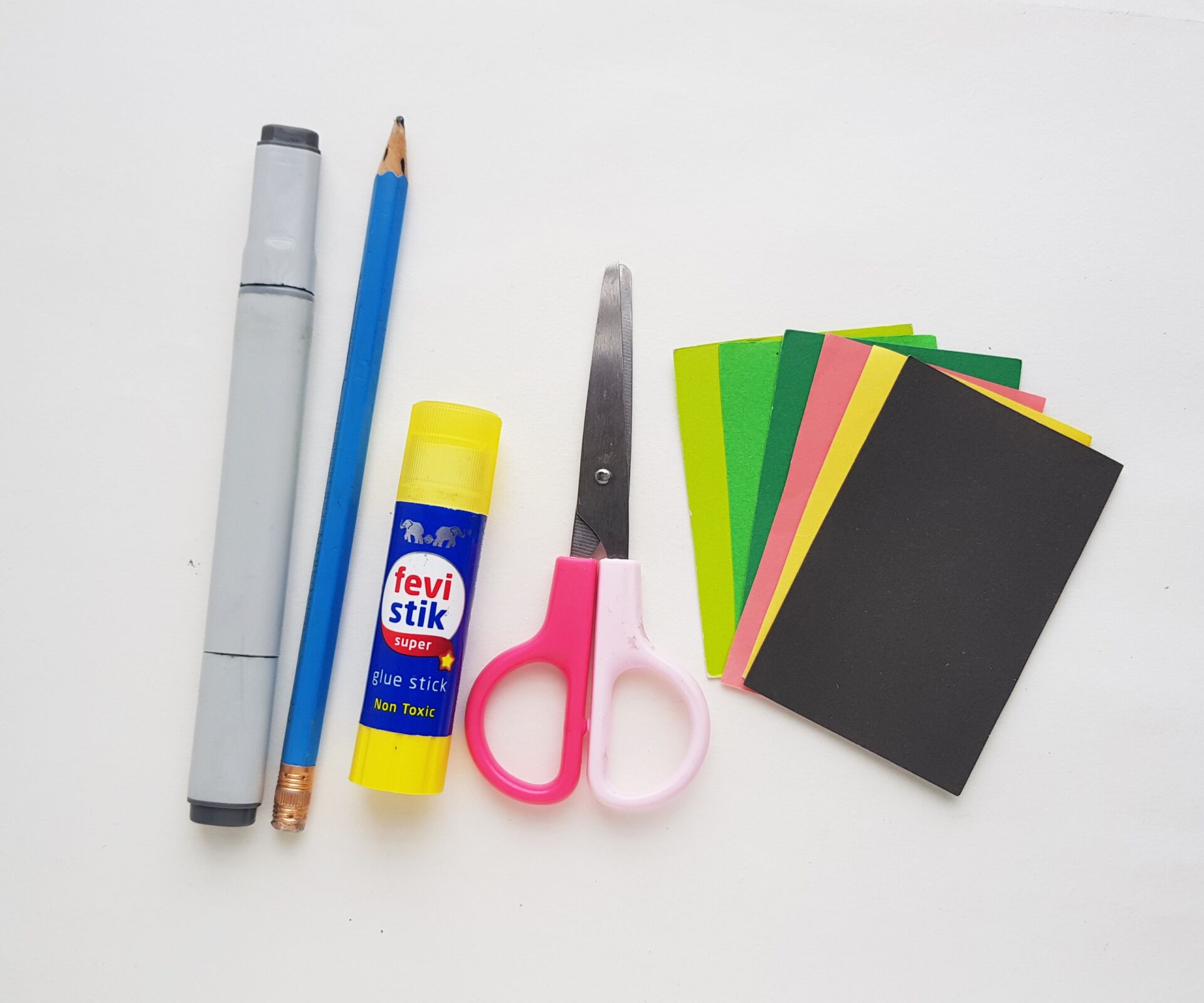 Instructions
Step 1:
Select different shades of green colored craft papers along with red, yellow and black colored craft paper. Trace the feet and antenna patterns on the black paper, the eye bases on yellow paper, the body base on green paper and the head pattern on red paper. Trace the body part patterns on different shades of green colored craft papers. Cut out the traced patterns using scissors.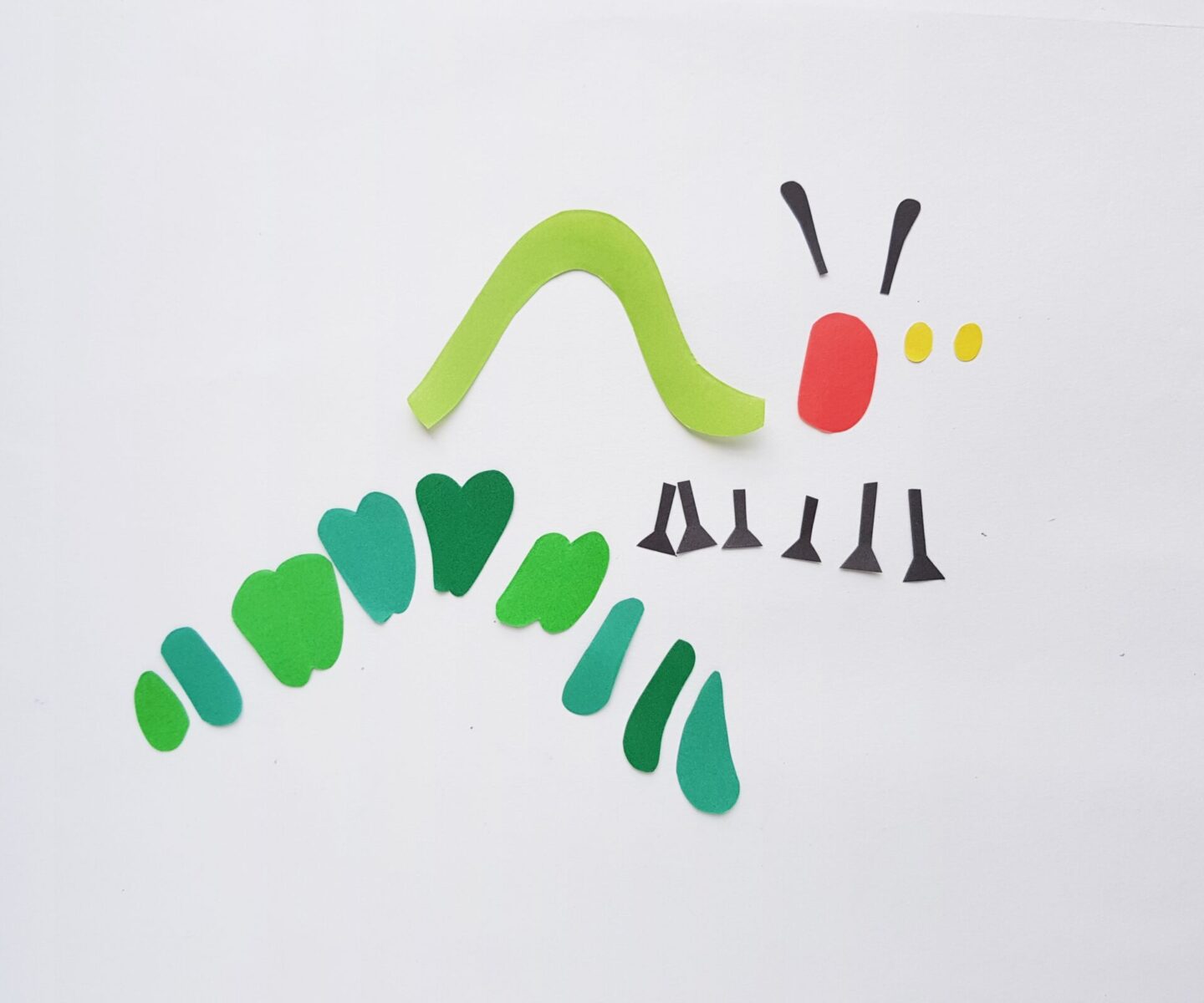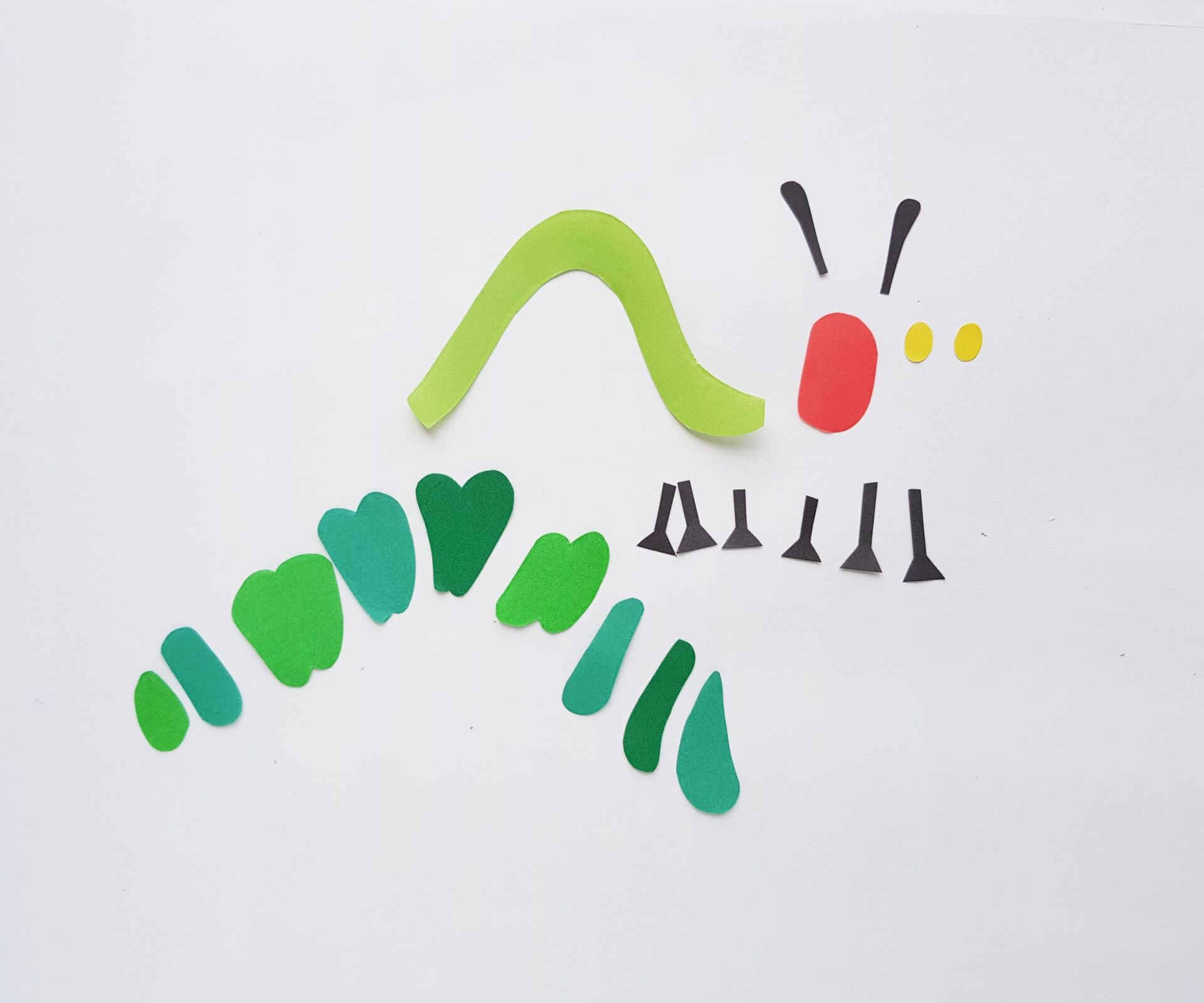 Step 2:
Attach the antenna cutouts on the top side of the head cutout and attach the eye bases inside the head cutout. Attach the head to the front side of the body base cutout.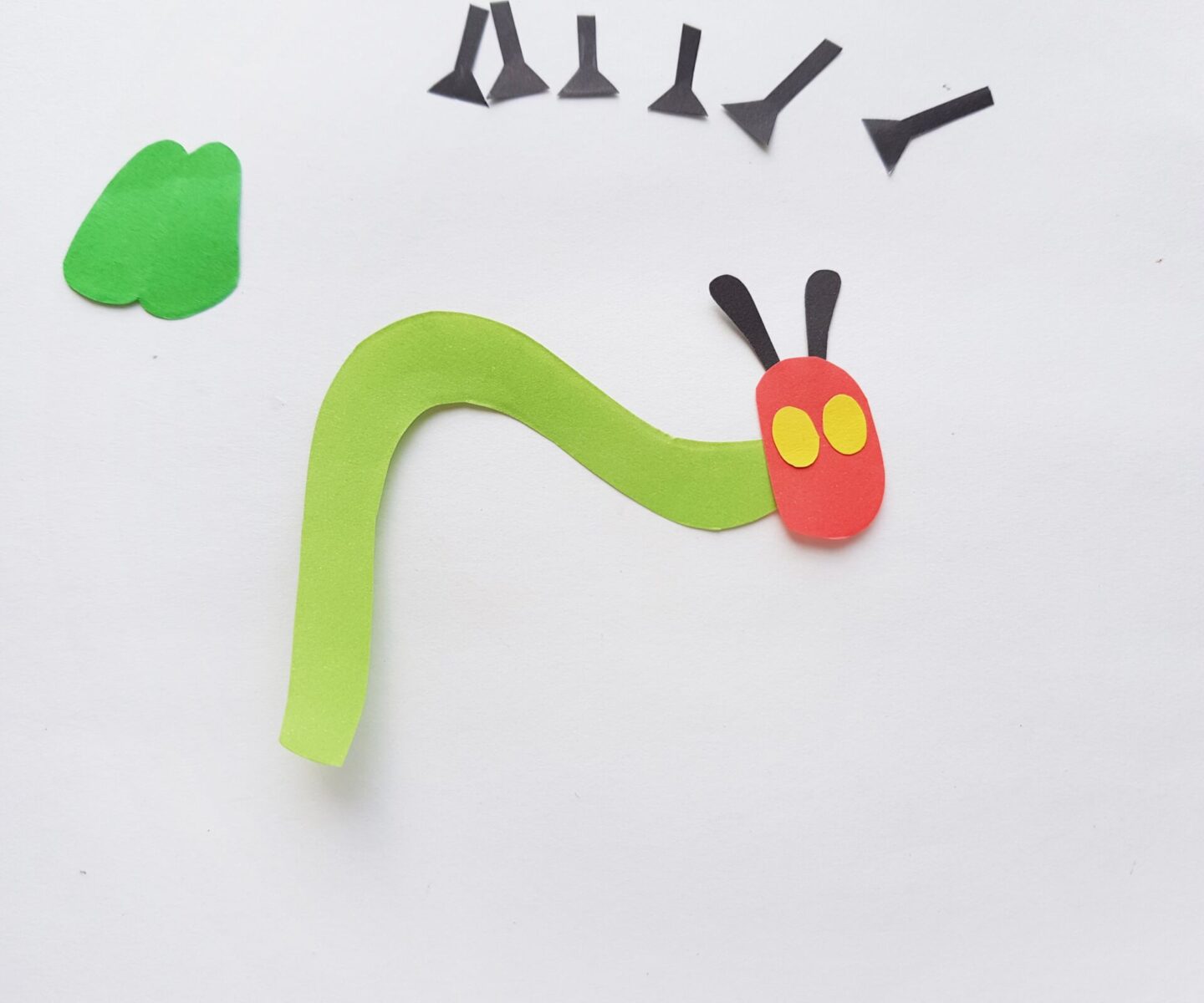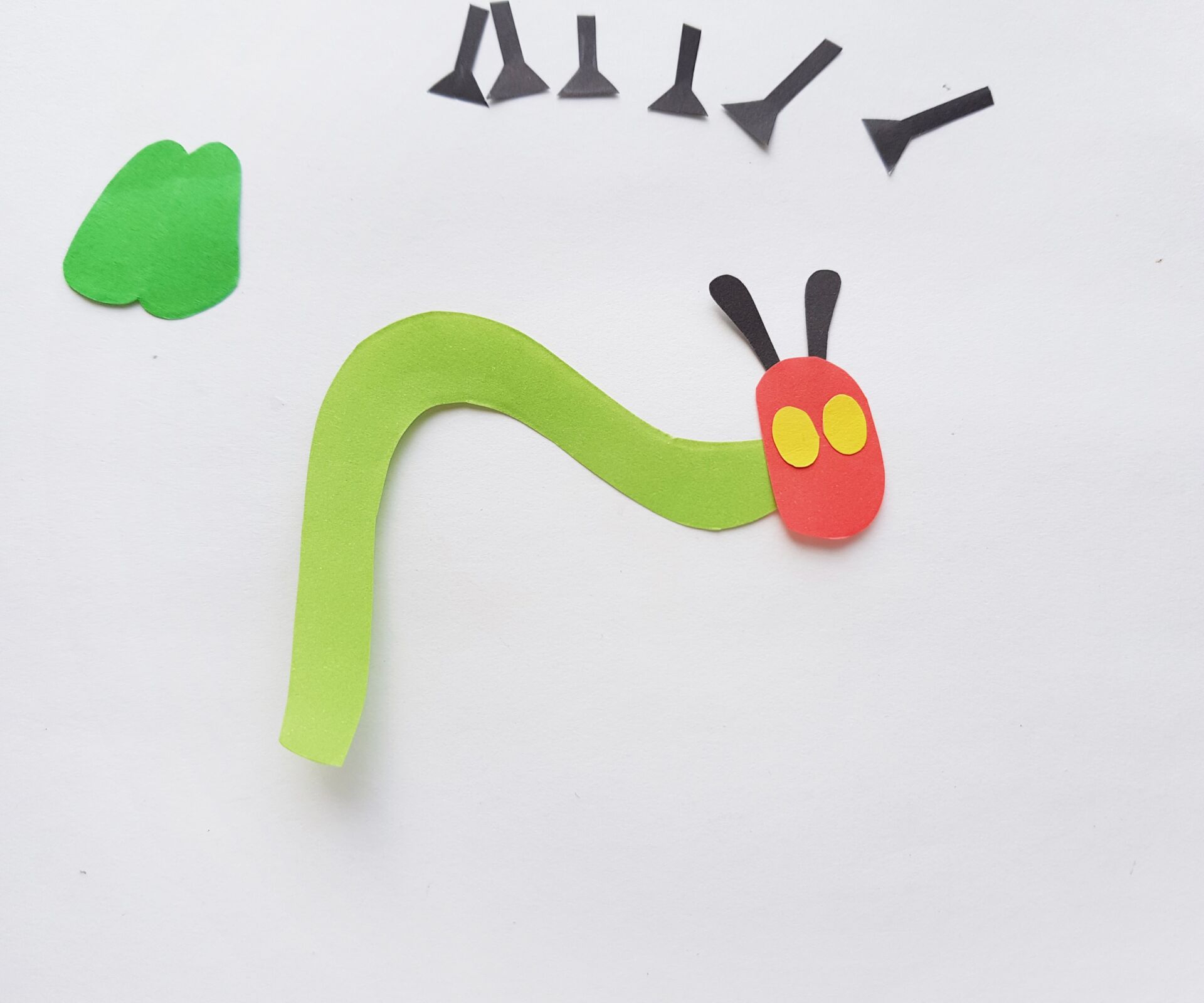 Step 3:
Grab the body part cutouts and attach them to the body base one by one, start from the patterns adjacent to the head.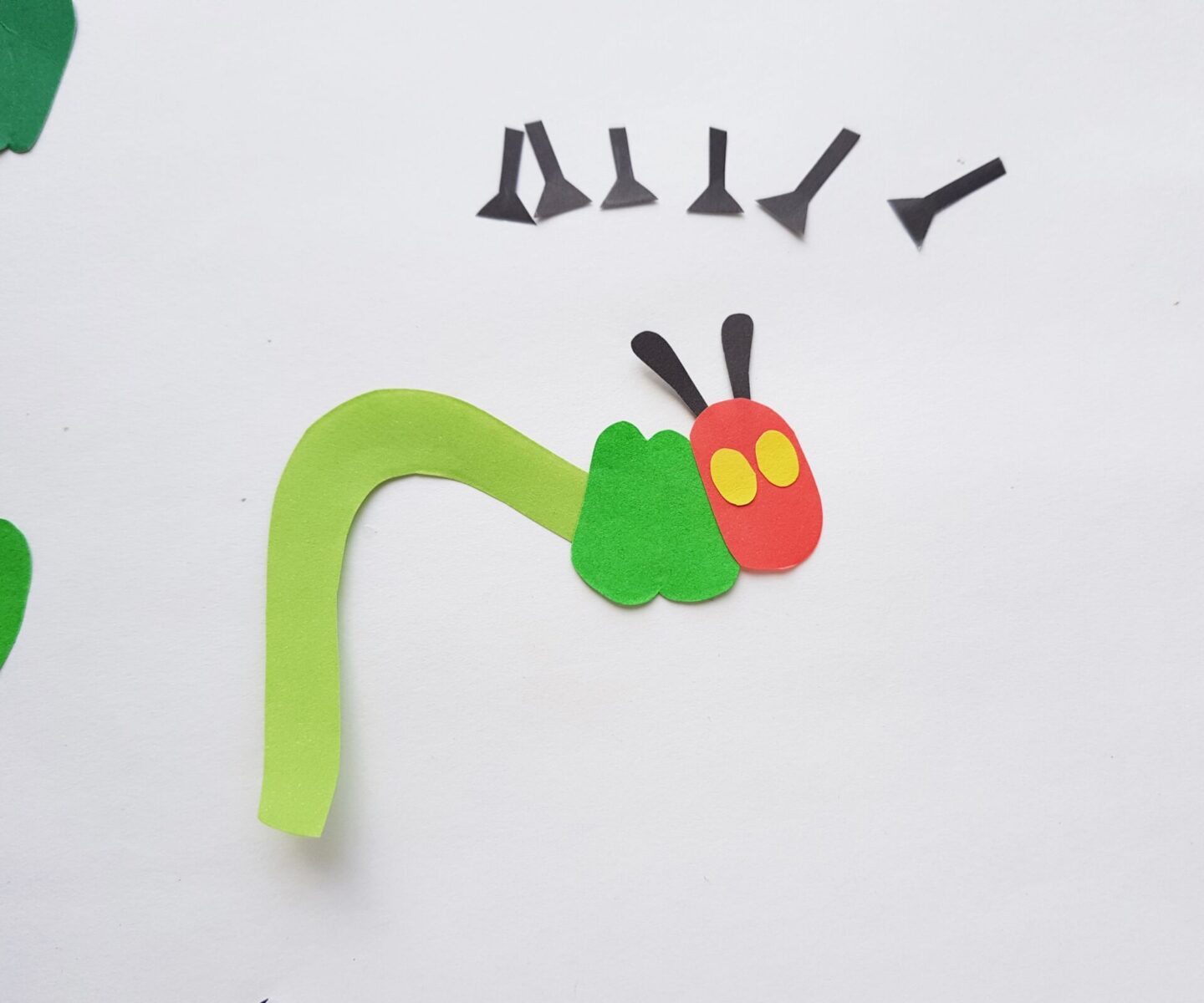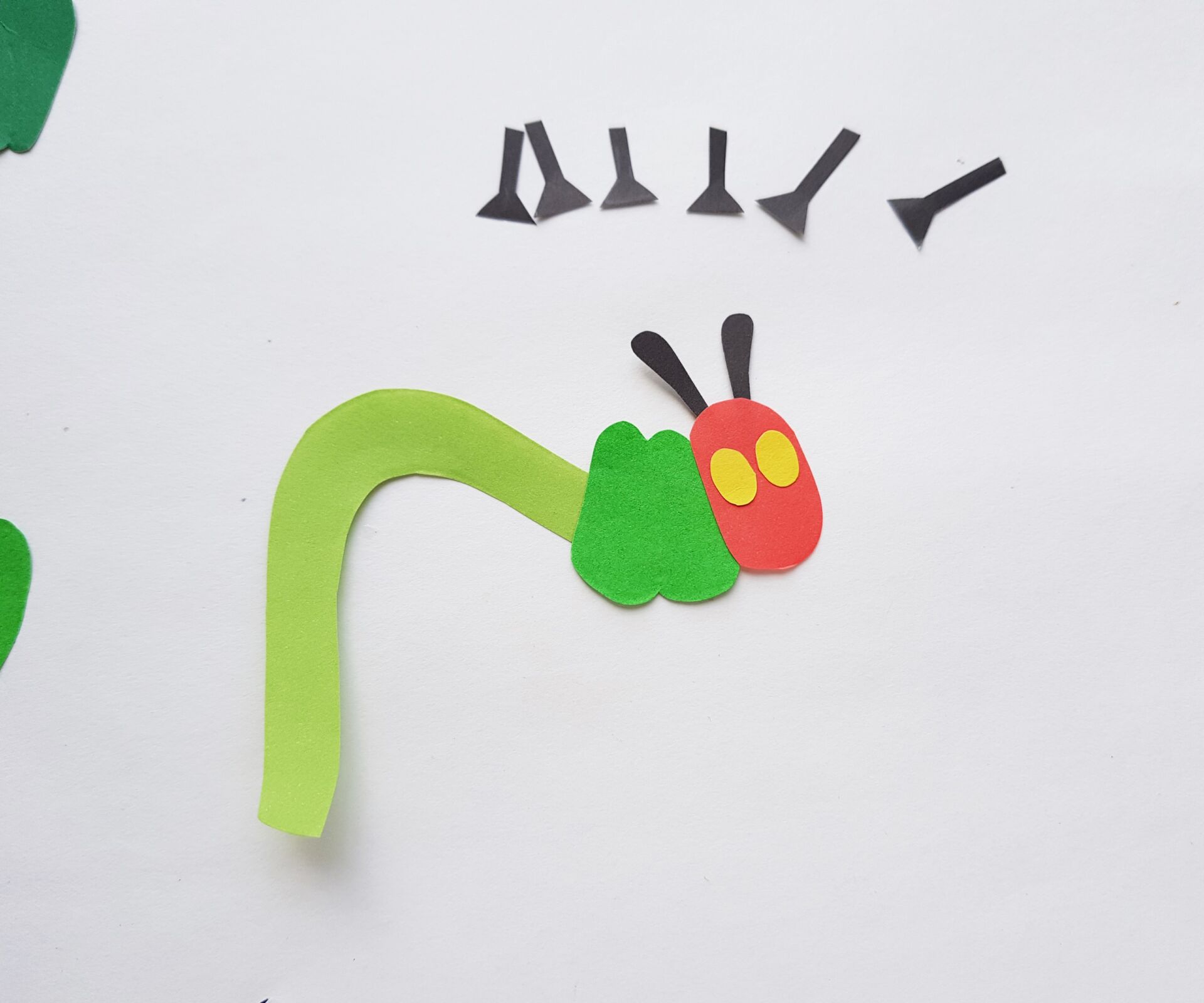 Step 4:
Continue to attach the pattern towards the backside of the body base pattern.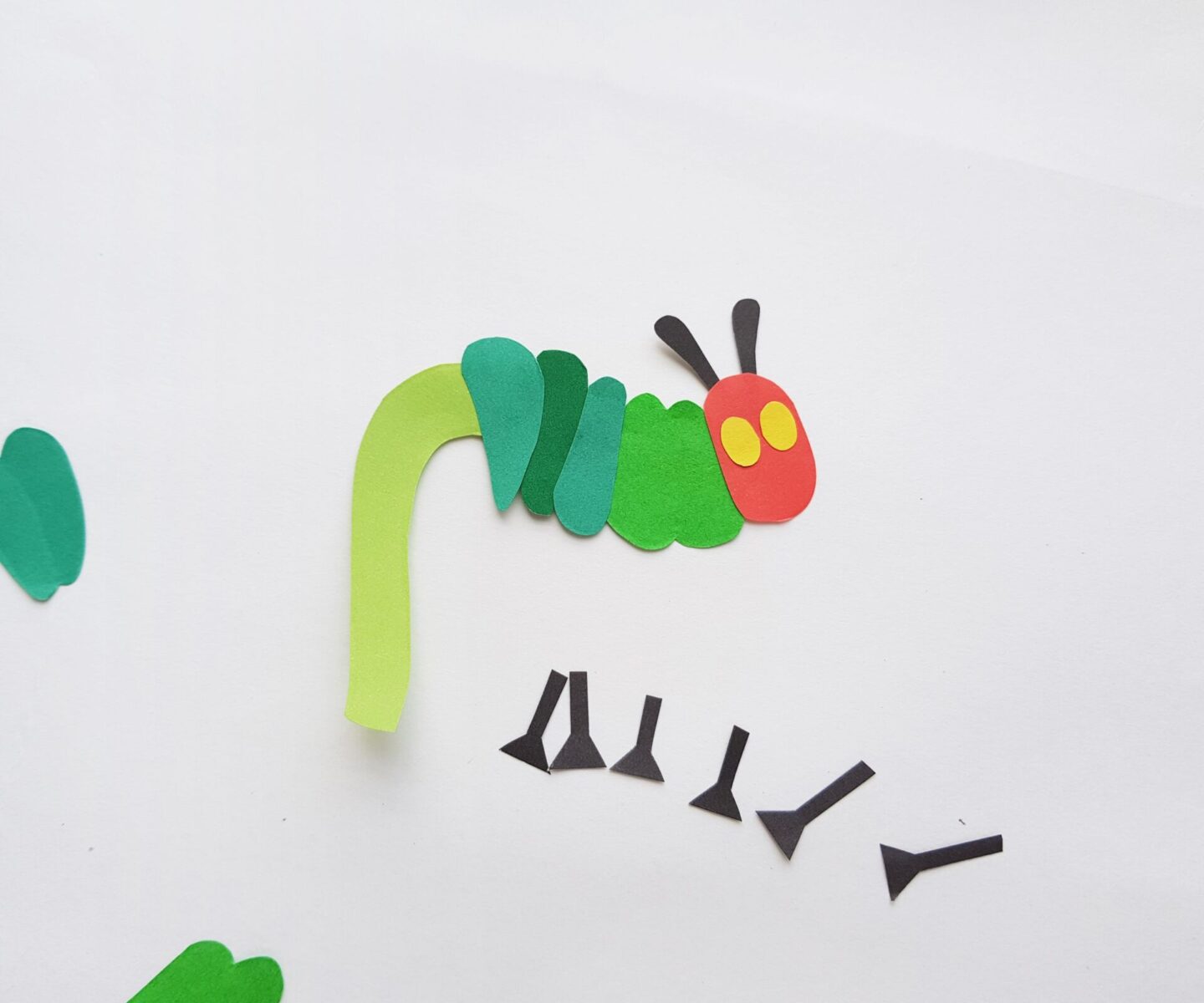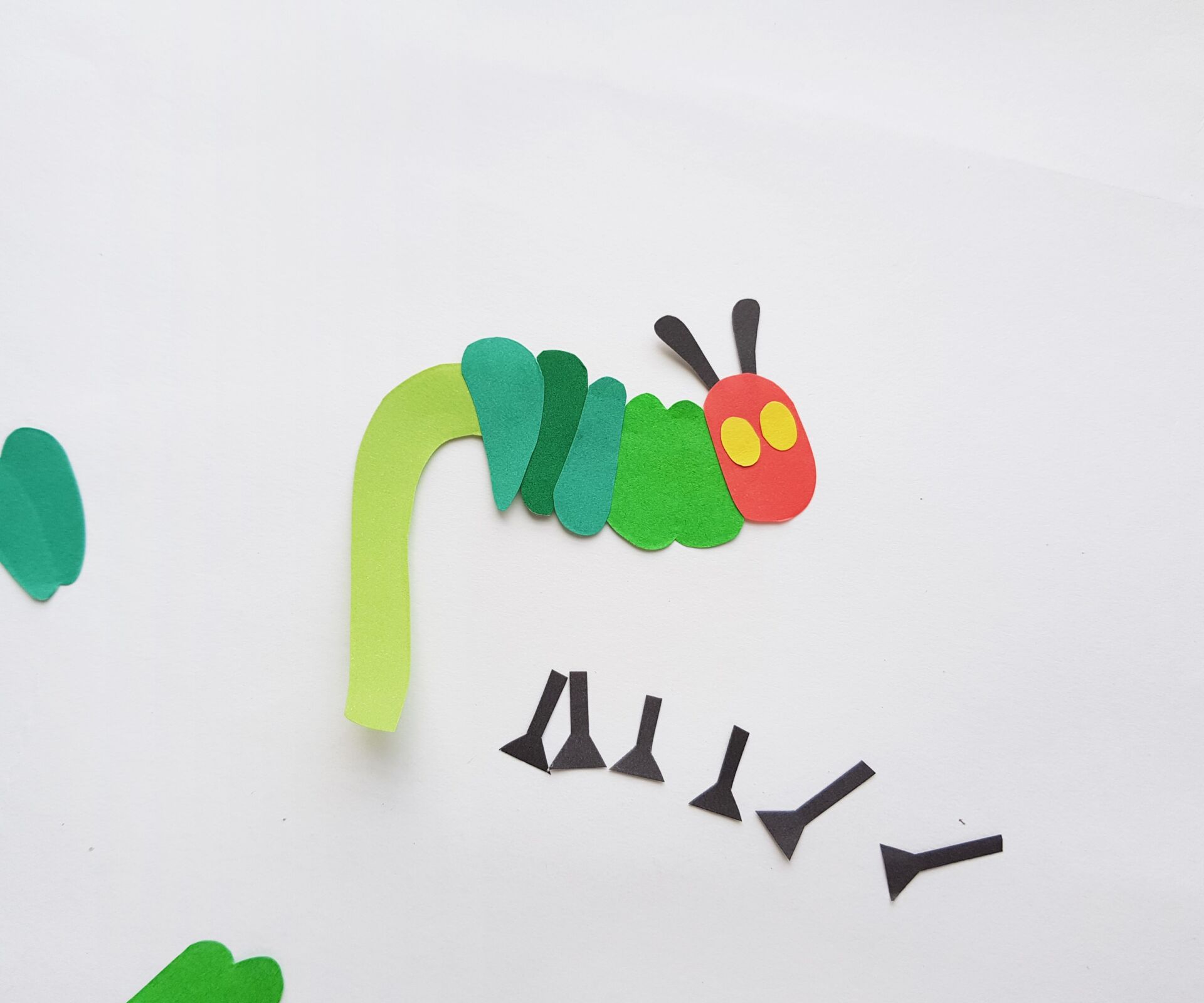 Step 5:
Keep attaching the body part cutouts until the body base is filled nicely.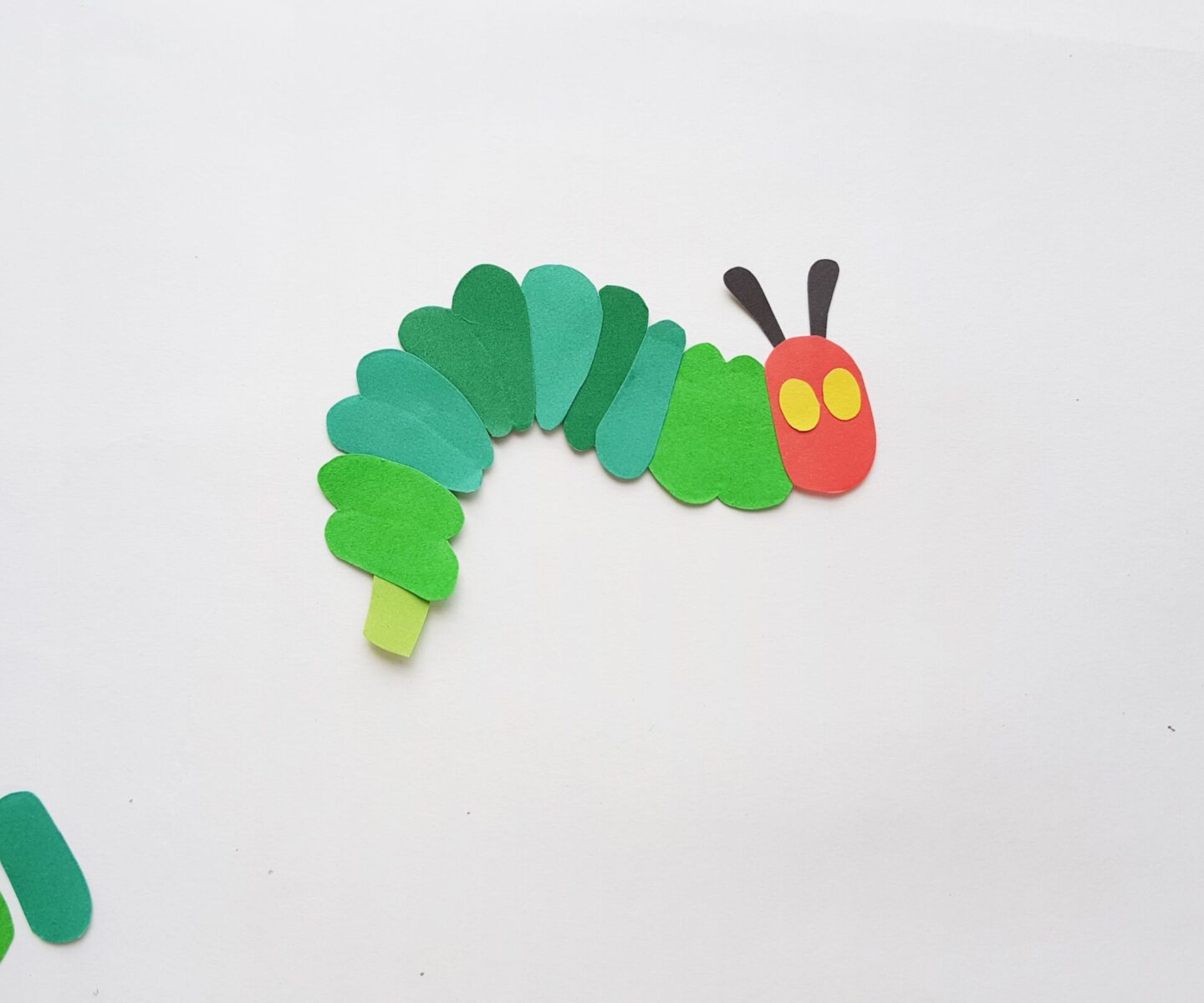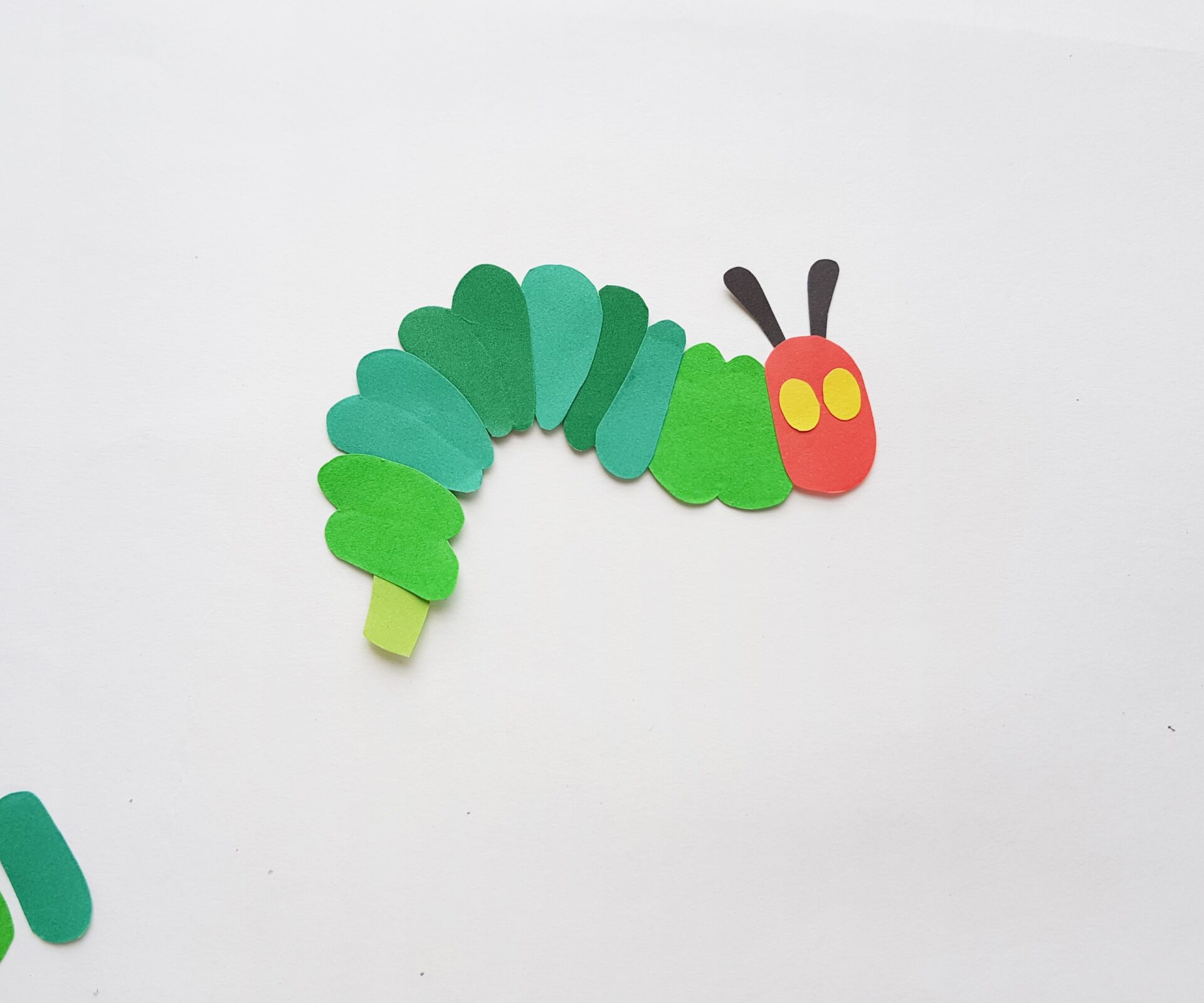 Step 6:
When you're done attaching the body parts, attach the feet cutouts along the bottom side of the caterpillar pattern.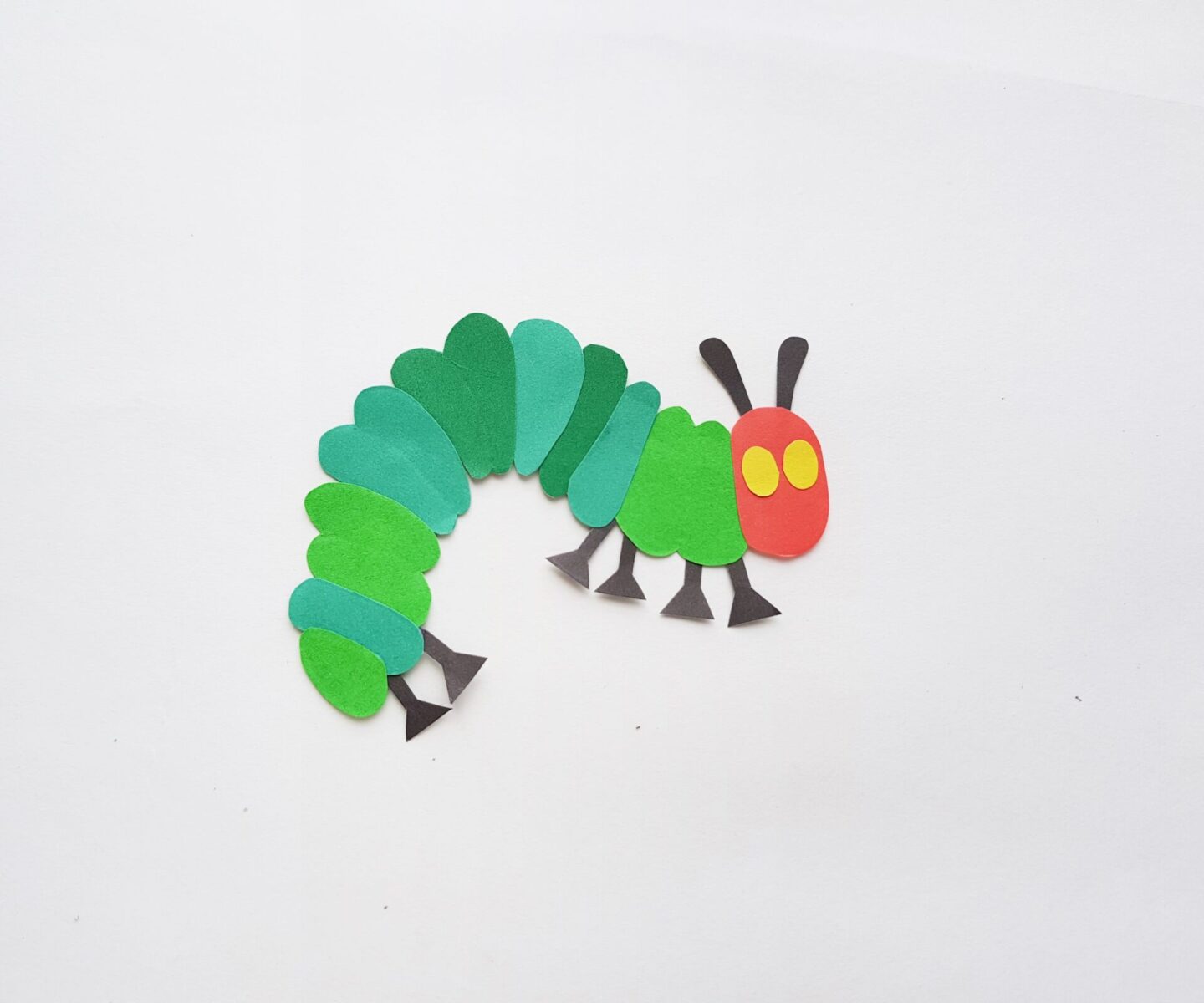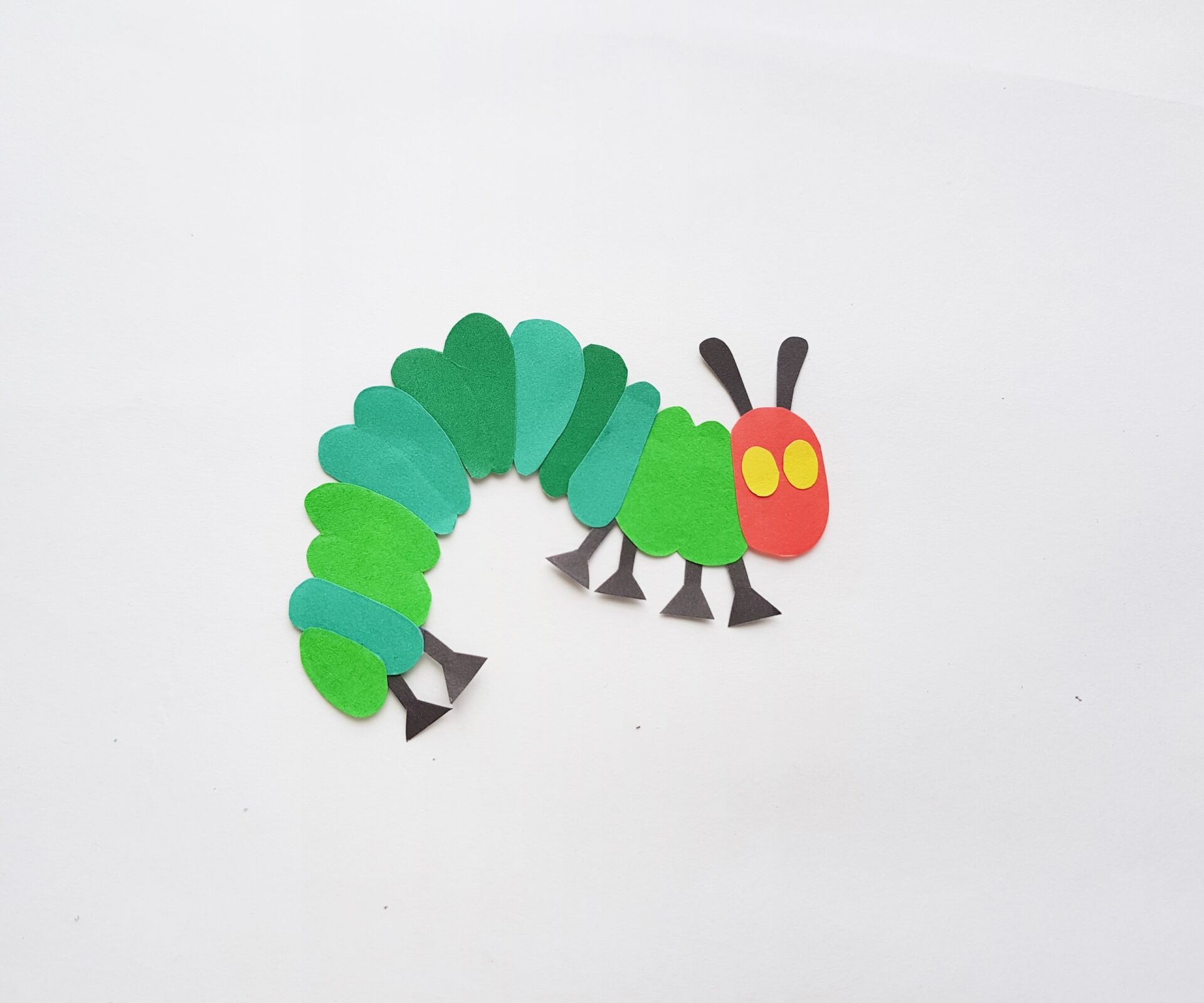 Step 7:
Use a green colored sharpie to fill the eyes on the yellow eye bases and use a black sharpie to draw the round mouth layout. Trace, cut out and paste the apple pattern as well.