Pregnancy goes extremely fast, and before we know it, we're in the hospital, ready to give birth. However, one thing that usually happens before birth is the baby shower.
Now, you've only got 3 weeks of pregnancy left, and you're wondering if it's now just too late to have a baby shower. 
As an Amazon Associate, I earn from qualifying purchases. The links below may be affiliate links. Please read my disclosure policy for more information.
The baby shower is one of the most exciting (and sometimes overwhelming) times during your pregnancy, and it's the perfect time to celebrate with those nearest and dearest.
A baby shower takes a lot of planning, and sometimes, we just don't have the energy either in the first, second, or third trimester.
The truth is, there is no set date or time as to when you should have your baby shower. Birth is so unpredictable.
You could be planning your baby shower on a certain date and you find that instead, you're in the hospital and pushing.
So, it's best to plan and have your baby shower whenever you feel like you can, whether that's 3 months, 3 weeks, or 3 days before your due date.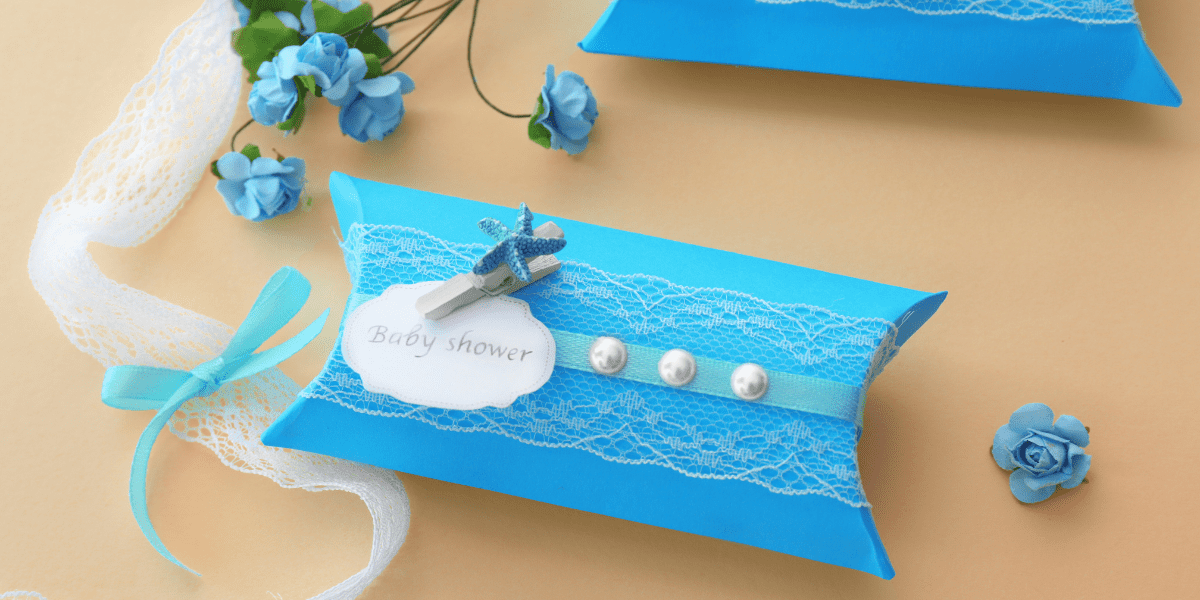 When is the best time to have a baby shower?
As previously mentioned, there is no "best time" to host a baby shower, and it can be during any time of your pregnancy. It mainly depends on your circumstances and how comfortable you feel.
However, the most common time to have a baby shower is during the third trimester, usually between 26 to 34 weeks.
This is when you've mostly passed the morning sickness stage so it makes it a bit easier to stomach any food that will be at your baby shower.
You'll be in a more comfortable state, especially if you plan during a time when you know you'll have the most energy for the day.
When is the best date for a baby shower?
Certain factors will ultimately determine when you should have your baby shower. These factors include: 
The season
You only have 9 months of pregnancy, and this means that you may only see 3 seasons. So, deciding which season you'd rather have your pregnancy in is something worth considering.
If you'd rather have an outdoor baby shower, then you're obviously going to want to plan for something in the summer and spring.
This way, you have many different venues that you could choose from. However, you may only have the option of a colder baby shower, which means that you're obviously better off opting for an indoor venue. 
The time of the week
It's always better to host a celebration such as a baby shower on the weekend. During the week, there are too many commitments for everyone that it would be highly likely you'd receive a lot of 'no's'.
During the weekends, people may have some or no work, children aren't at school and don't have after-school clubs, and weekends are usually in honor of celebrations.
If it becomes an issue that everyone is busy on the weekend, just opt for a day in the week that most guests can come.
It is most common to host a baby shower during lunchtime. However, you could choose to host your baby shower mid-morning to slightly mix it up and have brunch with your friends.
Or, you could decide to throw a 'happy hour' baby shower, in which case, everyone might be more relaxed and enjoy the baby shower more.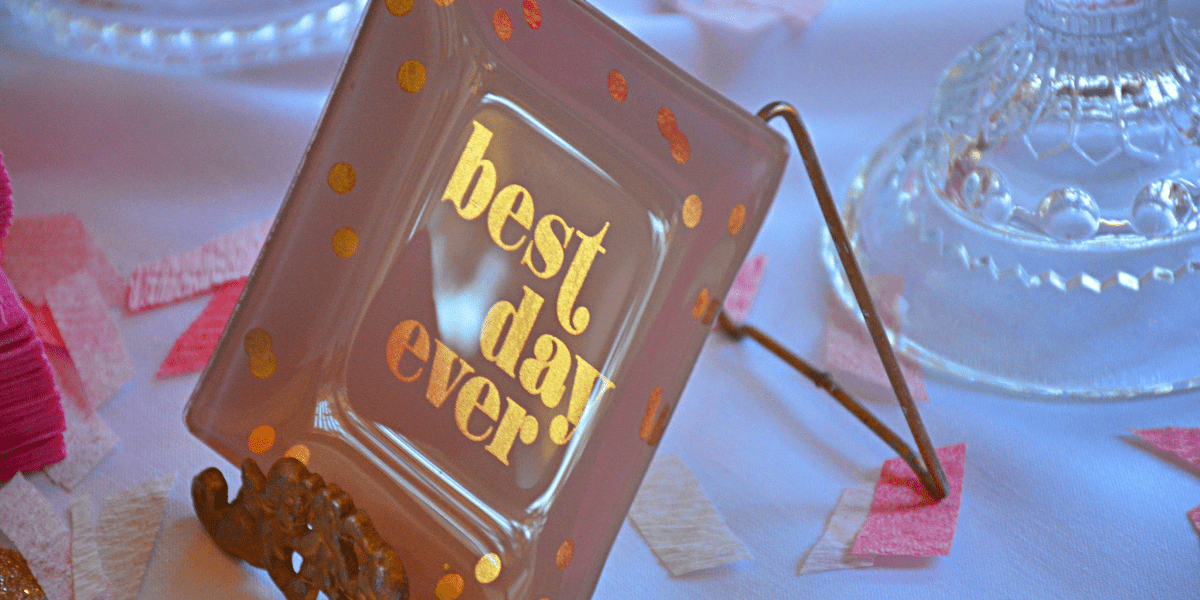 Should I host an online baby shower?
If you're getting closer to your due date, and you're still not in the right comfort zone to be meeting up with everyone, then you might be better off hosting an online baby shower.
This gives everyone more flexibility, as it'll be hosted within the comfort of their own homes. You'll be able to host it at any time, on any day.
You don't even have to worry about people not showing up because online baby showers enable guests to drop wishes in weeks before the actual live event.
The only issue with an online baby shower is if you have guests who are attending from different time zones. You need to do a bit of research to ensure it's convenient for them as well.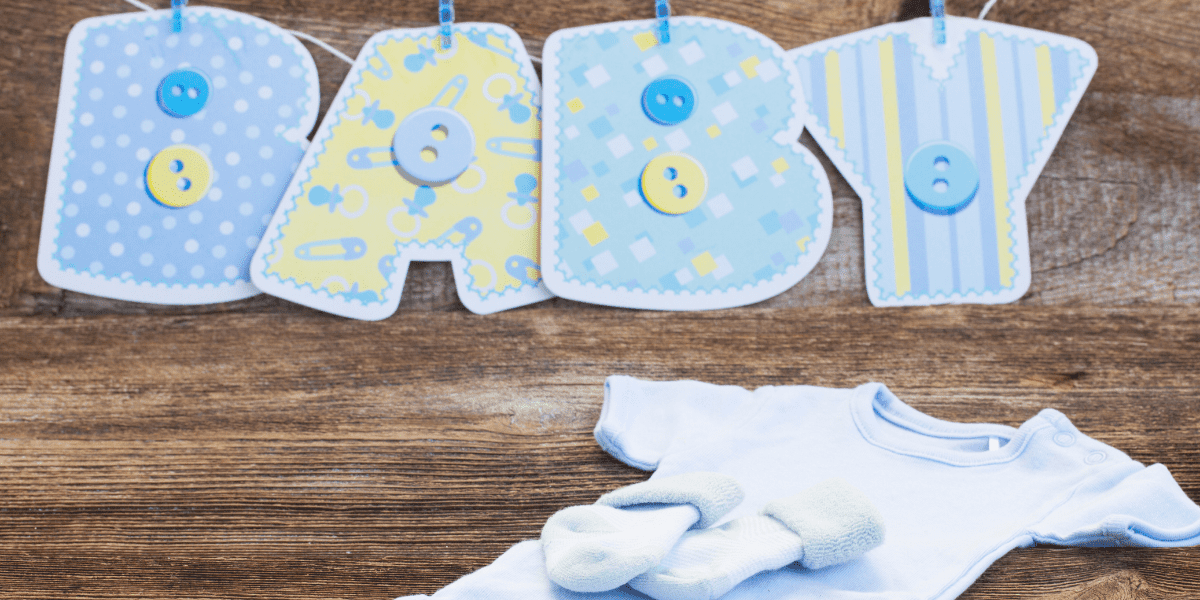 What if there are special circumstances?
There are times when things happen that we can't control, and so, we bend the norms. So, if a special circumstance arrives, what should you do about your baby shower?
Having more than one baby
If you're carrying more than one baby, you might already know that you're going to give birth a lot sooner than women who are carrying the one.
If you're one of these women that have multiple bundles of joys to look forward to, then it's totally okay to throw your baby shower a lot sooner than you would've otherwise.
Complications
If there are complications that happen during pregnancy, this could limit her in doing certain activities. It can definitely impact baby shower plans if the mom-to-be needs to be on bed rest.
If these complications aren't to have been known about, or they come on all of a sudden, it's best to have a baby shower once mom is better. This could be with only weeks left before giving birth.
Family gatherings
It's a great opportunity to throw a baby shower if there are other occasions or events happening at the same time.
It's an ideal situation to have a bigger baby shower that everyone can enjoy all at once. It also means that once the family is together, they won't have to attend again for a different event later on.
Cultural and religious practices 
It is normal in some cultures to wait until after the baby is born. However, it could also be the parents-to-be choice.
Guests will respect the choices of the parents regardless of if it isn't in the traditional sense. There is also an added benefit that guests will be able to meet the baby, and they'll be able to choose an appropriate baby gift.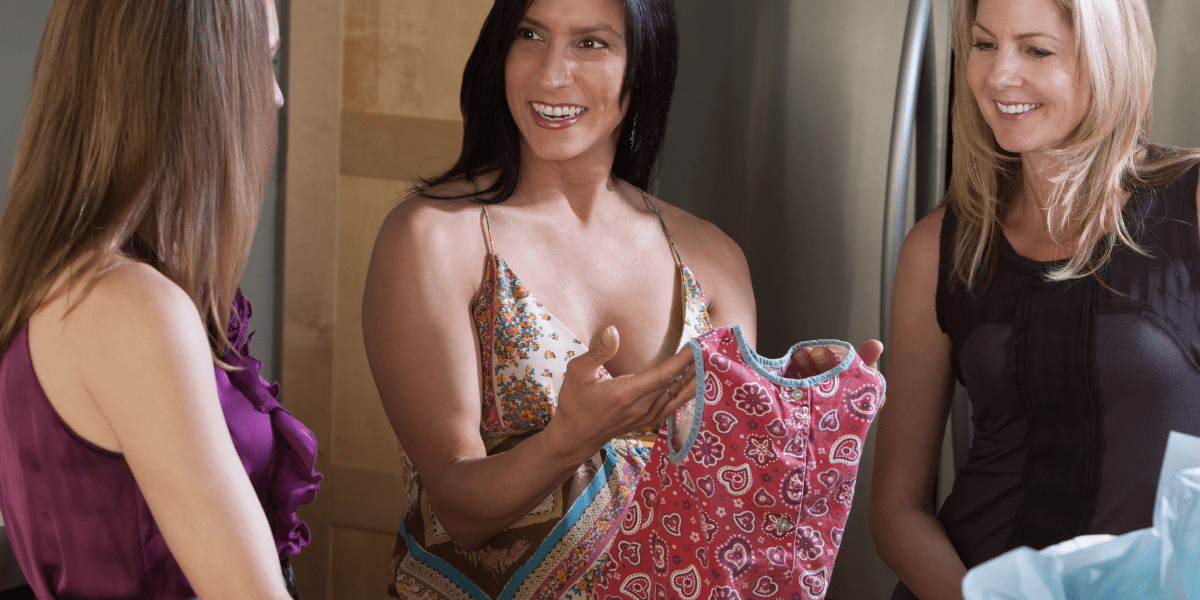 What if you want an early baby shower?
It's generally too early to have a baby shower within the first trimester, but the earliest you could have one is in the second trimester.
An early baby shower will give you enjoy time to buy activities, food, and plan. You could have a baby shower at the 24-week mark, which is about 6 months in. You could even make it earlier, it's entirely up to you.
When to have a baby shower after the baby is born
A baby shower hosted after the baby is born is much more entertaining for people if they want to see and spend time with the baby. It can also help the mom if she is experiencing some sadness or loneliness after giving birth.
The guests that are invited will be able to ask you which gifts are best to buy you and/or your baby. When looking at post-delivery baby showers, you could throw one anywhere between three and six months afterward.
Your baby will be more settled during this time too, which also means you'll be less worried and stressed.
A baby shower after delivery is usually called a Meet and Greet, Meet the Baby, Sip & See, After Baby Shower, Post-Baby Shower, and Welcome Baby Shower. If an after birth baby shower works better for you, then that's okay.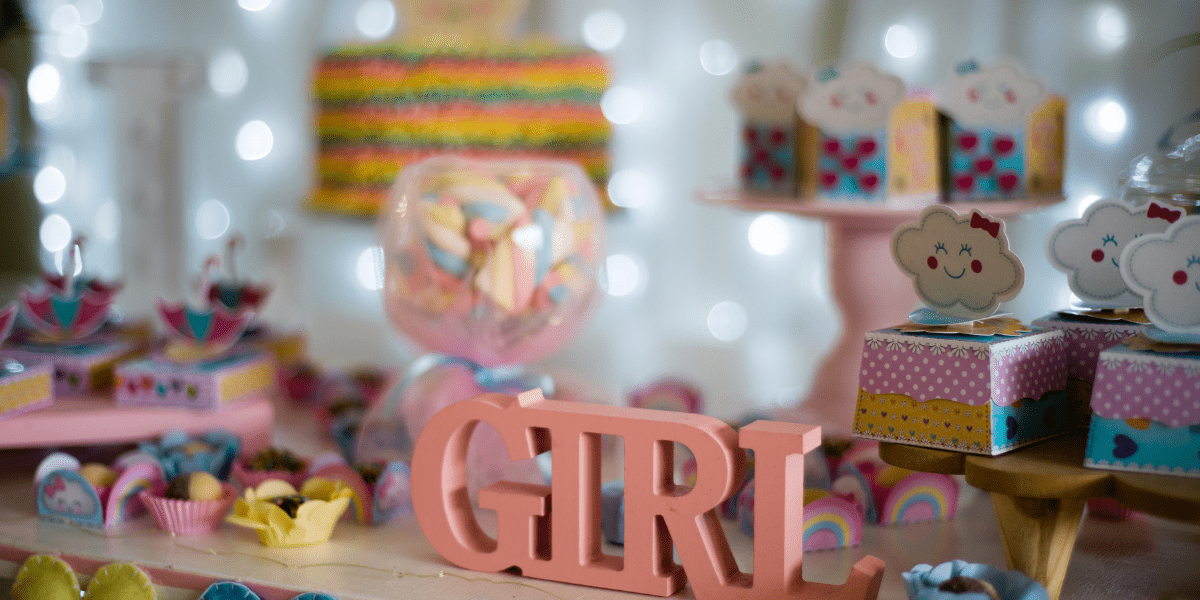 Why you should throw an After Baby Shower
Pregnancies can be hard work, and the be honest, some parents don't want baby showers at all. This is completely fine.
However, their minds might change once the baby has arrived and settled. It gives the parents something to look forward to, and planning is easier as there is no chance that labor will happen.
The arrival of a new baby is an extraordinary event, but it can become overwhelming at times and also create isolation for the parents.
It's also a plus that the mom will be able to have a glass of wine, whereas this wouldn't have been the case at a pre-baby shower.
An after a baby shower doesn't have to be any different from a pre-baby shower. You can still have a celebration in the same with gifts, foods, and activities or games.
The best thing about an after baby shower is that you can throw it anytime between newborn and 6 months old, which means that you can choose a season and a theme.
It's completely up to you when you decide to throw your baby shower, whether it's before or after the baby is born.
As long as you have a wonderful time and you feel comfortable, then it doesn't matter.