I am cursed with large breasts. I am in awe of any woman who loves and appreciates her own body. It is something I most certainly aspire too. When I was a teenager and in my early 20s it was the advent of the push up bra. We all wanted a voluptuous cleavage.
Now, in my 30 somethings, dragging these melons around is a literal pain. My back is wrecked. Nothing fits. Forget a button up shirt. Not only am I contending with that, but bigger bras come with a bigger price tag. You cannot find them in Target, you have got to buy specialist.
As an Amazon Associate, I earn from qualifying purchases. The links below maybe affiliate links. Please read my disclosure policy for more information.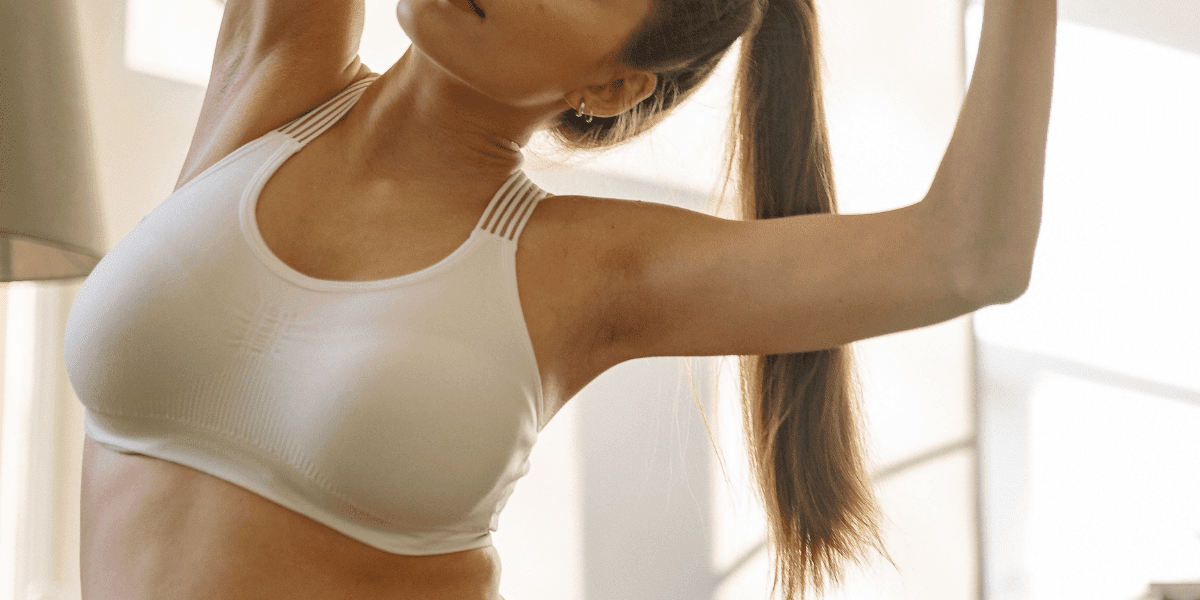 Now mommas, we all know that from the minute you get pregnant, your boobs take on a life of their own. For some, the change in shape and feel can be one of the very first indications of pregnancy.
As they swell and get progressively heavier through pregnancy the last thing you want is an underwire digging into your stomach, which has somehow travelled up in your body to make way for the tiny human you are growing.
You are probably spilling out over the top as well. As if you didn't feel sexy enough. This is the time to get yourself a comfortable bra.
When should I start buying maternity or nursing bras?
If you take off your bra and you are left with indentations where the straps were, it is time to go shopping. This is likely to happen at around 6 weeks, when your glandular tissues get heavier adding at least a few ounces per breast! That extra weight can start to really take its toll on your nice bras. Do not delay. It is time.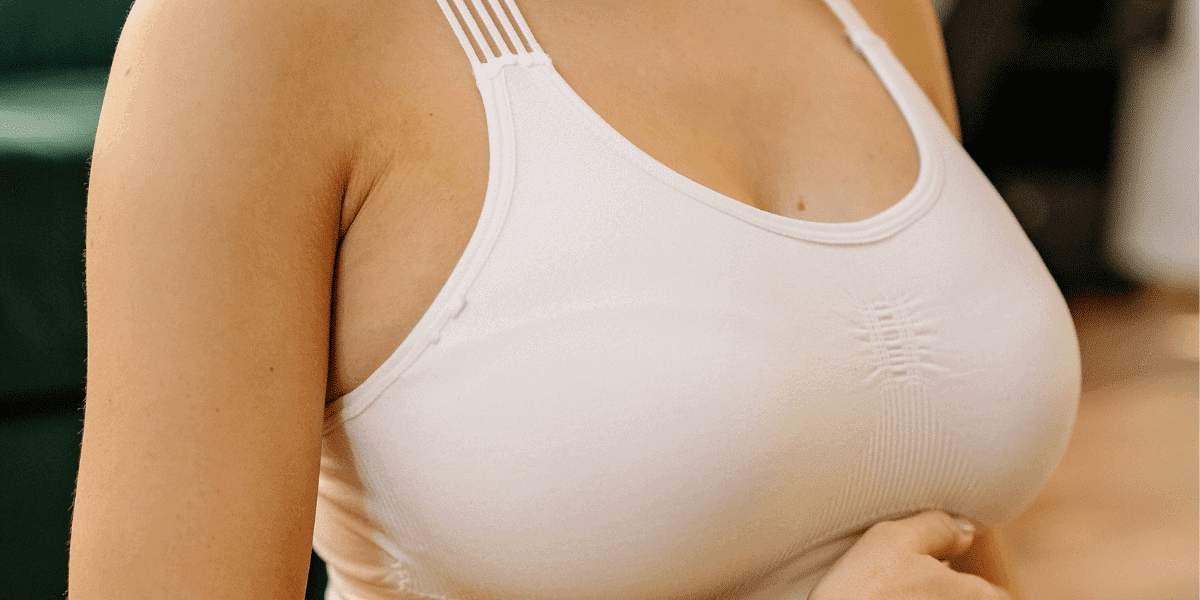 Maternity vs. nursing bras
There are special maternity bras you can invest in. These differ from nursing bras in that there is no clasp or panel for easy access. Standard maternity bras generally have wider straps to hold you up, a soft cotton lining for comfort and more hooks on the band so it can expand along with you.
Some have underwire. Please see this as an opportunity to ditch the underwire. Comfort is of the utmost importance during this time. Your insides are shifting all over the place, you do not need wire digging into your ribs on top of everything else.
Wires can put extra pressure on your milk ducts, which could lead to blocked ducts or even infection. We bigger busted ladies are more prone to blocked ducks and mastitis due to ill-fitting bras. Do yourself a favour and go wireless.
When the baby comes, if you choose to breastfeed, you need quick and easy access to the goods. That is when those clasps you find on nursing bras come into their own.
There are lots of different types of nursing bras, there are ones designed for sports, ones especially designed for sleeping in and you can also buy seamless nursing bras. When it comes to the bigger bust, I recommend from personal experience that a basic model is the way to go.
I did not bother buying a maternity bra. I went straight for the nursing bra. The benefit of going straight in for the nursing bra is that you can wear it throughout pregnancy and well into the breastfeeding journey and beyond.
As long as you get a good quality, comfortable product, I'm still wearing mine to this day!
How do I choose the best nursing bra for me?
There are many types of nursing bra to choose from. It is fine to ask your bigger breasted mom friends for their tried and tested recommendations. If they recoil in disgust at this question, I would be very surprized.
The best nursing bras for large breasts, have wide straps. The wider the batter. Not only are you already big breasted, but they will also grow in pregnancy, fluctuate as your milk comes in, and while you're breastfeeding. That is a lot of weight for your bra straps to hold up. Wide straps will distribute the weight over a larger surface area.
It is basic math. Wide straps are your friend. It is also worth trying out a few with racer backs. This type of strap design provides additional support and excellent weight distribution. With this type of design, your larger breasts won't cause strain in the neck or back.
You should be able to put two fingers under the band. There should be no spillage out over the top of the cups, and they should be smooth across the breast. No part of the bra should dig in.
Now, don't at me please for suggesting this, but it is worth a trip to the store. I know you feel nauseated and generally bothered, the idea of being around smelly people in a hot mall with the cacophony of scents filling your nostrils is enough to make you hurl already, but I promise you, it is worth it. You need to try them on.
This is not something you want to be buying blind. The cost of nursing bras varies wildly. You don't want to spend $40 on something only to find out when it arrives that it's way to small or has saggy band. The inevitable rigmarole of the returns process is just too much hassle!
Don't take the kids. If you already have children, this is not an excursion you want them to assist with. You need a clear head and time to make your decision.
Don't be afraid to touch them all on the hangers while you're browsing. Feel the material. The softer the better. If you struggle with sore nipples in the early days of breastfeeding, you want something soft against them.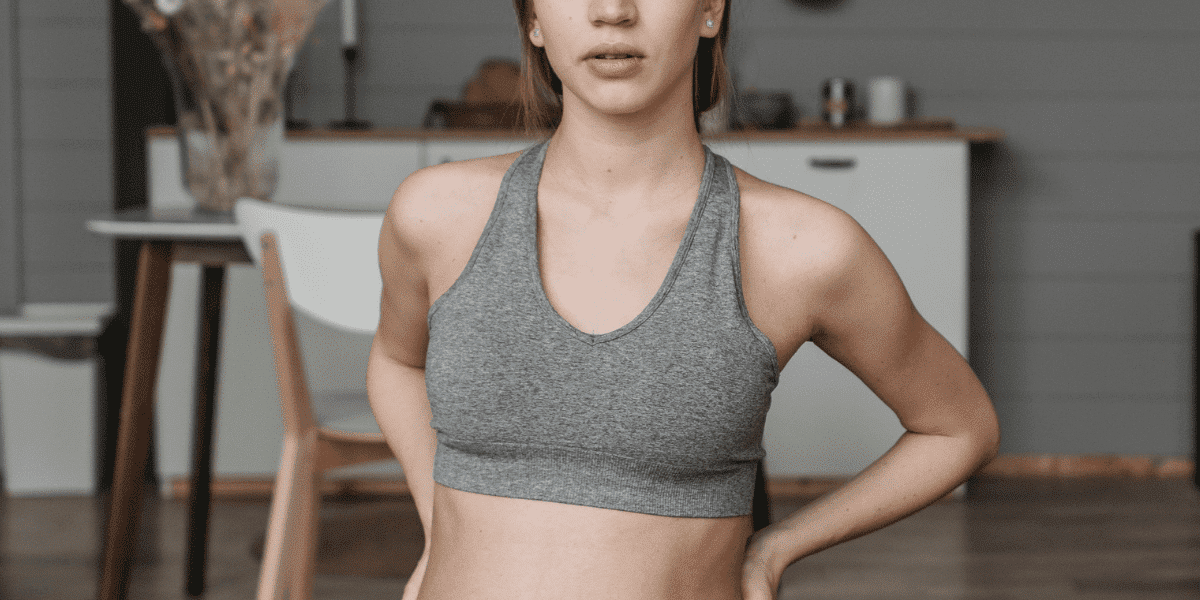 If it's itchy, avoid it. You can find some beautiful nursing bras for large breasts with a lacey external look and a soft cotton lining. You don't have to compromise on sex appeal if you don't want to.
When you are trying on your potential new nursing bra, move around, sit down, have a little dance, shimmy. There should be no bunching, pinching, or slipping.
This should be the most comfortable thing you will ever need to wear, if the straps slip down when it is brand new, that is not going to fix itself, it is just going to get worse.
Try on lots. Try different sizes. You may be confident in knowing your current bra size, but your body is changing and will continue to morph.
Size up. You need a nursing bra that is comfortable at its smallest, you need the room to grow. I also recommend spending $5 on a bra extender.
These are extra eyes and hooks you can use to make your bra larger. They work in all bras, not just nursing bras, giving you more options on size. They are worth the investment.
Choose either a pattern or plain design that you would normally go for in a bra. Bear in mind that people are going to see it when you whop it out in Starbucks to feed your hungry little one, so you want something that you feel confident in.
A pattern might feel sexier, but be realistic, how sexy are you going to be feeling in the early days post-partum. On the other hand, you may decide to wear it longer term and so something a little more aesthetically pleasing might have a longer life.
I recommend buying at least three. Include one with a bit of lace if that is something you would usually choose anyway. Be sure to include a classic black.
You may also want to consider buying one with double-layered cups and openings for breast pump flanges. These are fantastic for pumping, even if you do not have a cordless pump.
Try them all on under your cloths. You need to get an idea of how they will look and feel with different outfits, even a tight t shirt.
Avoid hand wash only! As if you are going to have time to handwash milk stains out of your undies. It may be the most beautiful bra you have ever beheld, but if you need to handwash, just say no.
If you absolutely must buy online, make sure to check and double check the company's size guide. You will need a tape measure. If the online retailer doesn't have a size guide, don't buy from them.
When you are buying online make sure the company you are buying from has a good returns policy. You do not need the added stress of negotiating your way around a cumbersome returns policy. Day to day life is tiring enough during pregnancy.
Finally, see this as a breast investment. Something that is going to support you and add to your comfort. The best is not necessarily the most expensive but if you try on something that is that little more costly and it is just the perfect fit then treat yo self.
If you are ever going to spend a little extra on your underwear, now is the time. I cannot stress how much your comfort matters at this time. You got this momma.