Baby showers are an event enjoyed by parents of all genders and religions across the world, particularly within the United States. If you are planning your baby shower, attending one, or considering holding one for a person you know, you may be wondering whether they are Biblical in origin.
As a potentially religious gathering, you may be concerned about whether to bring gifts that are religiously themed, and whether the events of the baby shower need to be appropriate for a spiritual setting.
If you are not a person that follows the teachings of the Bible in any form, you may also be concerned that a baby shower is therefore not suitable for you, both as a parent or as an attendee.
Baby showers are, however, not strictly biblical in origin. The long history of baby showers is across many cultures and religions and does not appear to derive solely from the Bible, though many Christians may hold baby showers for these reasons.
If you are considering how to hold a baby shower as a Christian or someone who follows the Bible in another form, there is a lot of discussion about what is and is not biblical concerning baby showers and how they should be held.
Ultimately, the decision of whether or not to have a baby shower comes down to the beliefs of the parents-to-be and those hosting the event, as does the choice to include biblical elements or not as well.
As an Amazon Associate, I earn from qualifying purchases. The links below may be affiliate links. Please read my disclosure policy for more information.
Are baby showers Christian in origin?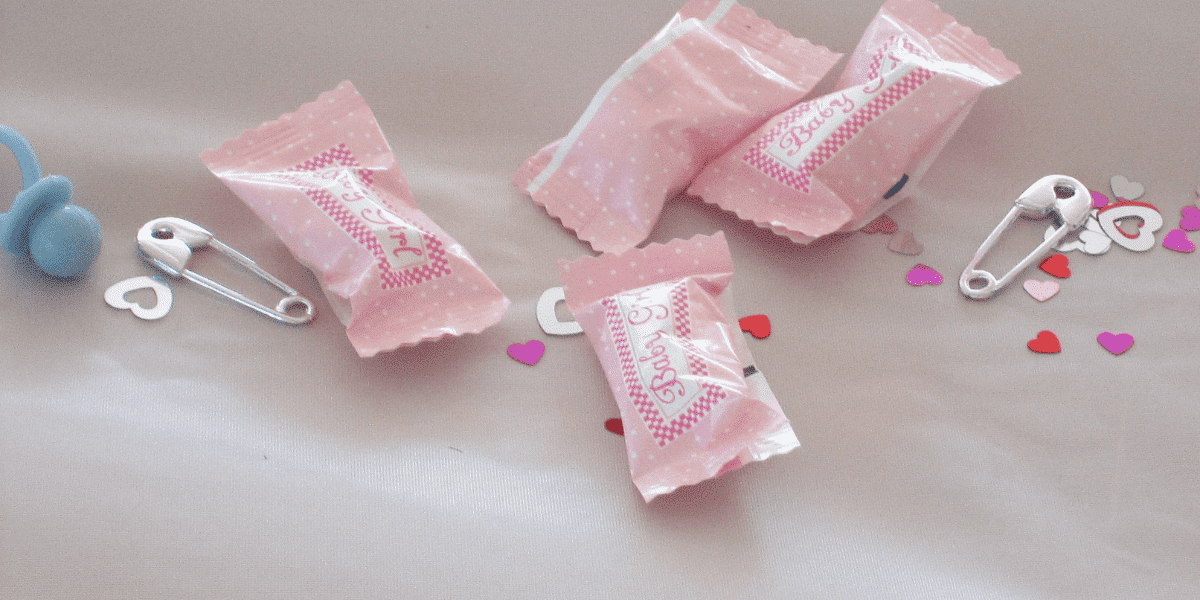 Since the Bible does not mention baby showers directly, there is no clear answer to this question. However, there are a few things we can look at to get a better understanding of how those who follow the teachings of the Bible may incarnate these religious traditions into their baby showers, and how that may look.
The history of baby showers is broader than solely Christianity, or the Bible. Though many sources state otherwise, baby showers do not originate in the United States either.
A Vedic tradition originating from ancient India includes a ritual called "seemantha", in which the pregnant parent is given sweets, fruits, and other gifts for the child. The event also includes music for the baby in utero.
This event is held from the 6th month onward and encourages a happy and healthy baby and birth. Many other cultures such as ancient Egypt, Europe, Rome, and Greece held similar events.
Baby showers are also argued to have originated in ancient Greece and Rome, where they were known as 'lying-in' celebrations. These were known as such as they were held for those who had just given birth, as a manner to welcome and invite the new child into the world and to celebrate the parent's return to health from pregnancy.
The Greek tradition also had a traditional yell of peace to welcome the child. Egyptian traditions may have consisted of separation of parent and child for cleansing, but records are scarce.
European traditions also generally took place post-birth. They spread in the 1600s to celebrate pregnancies for those who had a more moderate wedding.
The shower was an important way to bring food and drink to the expecting parent or parents, as well as new clothes and important items for the arrival. These events were similarly held post-birth.
Over time, however, baby showers became a popular way for babies to be introduced to friends and family and formed a positive social event.
The common observation of baby showers as they are now celebrated in the United States originates in the 1940s and 50s of North America, in tandem with the Baby Boom. Being lavish events, they were typically limited to the wealthy and involved the expecting parent receiving gifts from guests to help prepare for the arrival of the new baby.
With the slightly lower socioeconomic disparity experienced in the modern-day United States, baby showers have become more popular and are now enjoyed by people of broader backgrounds.
Can baby showers be Christian?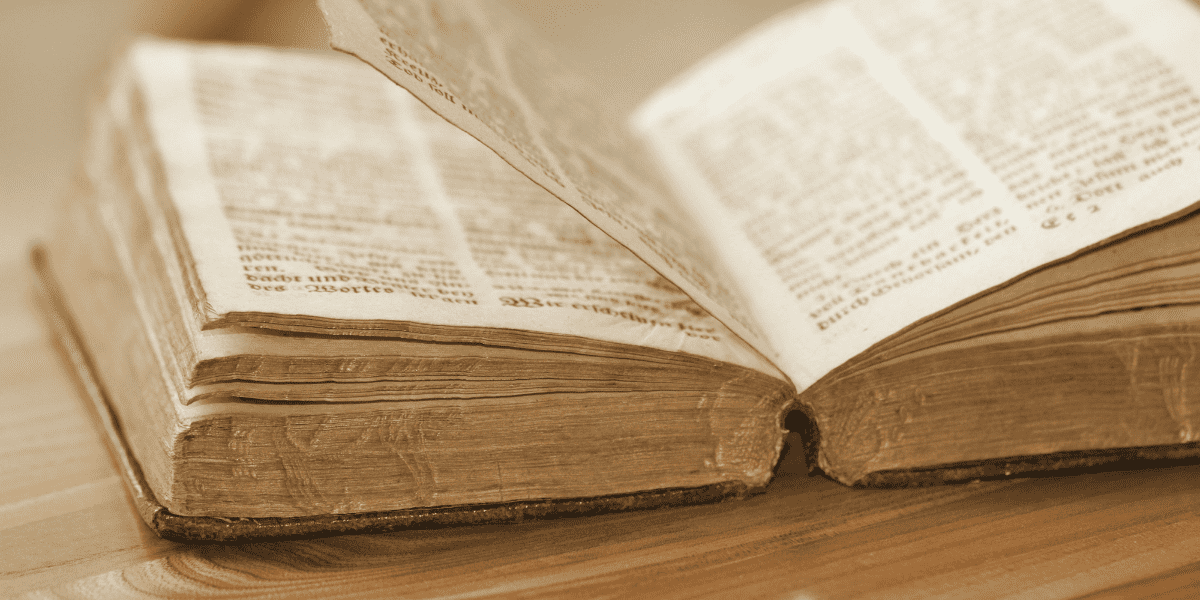 Yes, absolutely. For those who follow a Christian or Biblical belief system, the Bible does have passages that validate baby showers as a positive and loving event for parents who are expecting.
Although the origins of baby showers are not strictly biblical, for those who follow the Bible, the birth of baby Jesus was hosted with its gifts from the Three Kings. After the baby Jesus was born, the son of the Lord as believed by Christians, the Three Kings followed a bright and holy star that hung above the barn where Jesus was born.
Upon their long travel and eventual arrival, they met the baby Jesus son of the Lord and child of Mary and gifted the child frankincense, myrrh, and gold.
It is ultimately a personal decision if a Biblical or spiritual person incarnates this event into their baby shower, as it is not a strictly Biblical event. Many of those who follow the teachings of the Bible interpret this biblical aspect into their baby showers.
Though as mentioned, the Bible does not mention baby showers directly, the Bible does condone gift-giving to children, no doubt in light of the birth of baby Jesus to young Mary. In Romans 12:8, the Bible states that "If your gift is serving, then serve; if it is teaching, then teach; if it is encouraging, then encourage."
When it comes to baby showers, there is a lot of discussion about what is and is not biblical. To note, many Jehovah's Witnesses, a sub-sect of Christianity that follows the Bible rigorously and holds interpretations many sects of Christianity do not, observe baby showers as well.
Ultimately, the decision of whether or not to have a baby shower comes down to the personal beliefs of the parents-to-be and those hosting the event.
There are many different customs and opinions around the world that reflect celebrating newborns and parents in some regard. Some people believe that baby showers are biblical and that they should be celebrated as a religious tradition, while others see them as a more modern event.
In all actuality, there is little evidence that there is a specifically Christian bent to the celebration of parent and child at its core, as it exists in cultures all around the world. Likewise, there is no right or wrong answer, but it is important to be aware of both the history and the symbolism behind baby showers before you decide whether or not to celebrate one.
How to hold a biblical baby shower?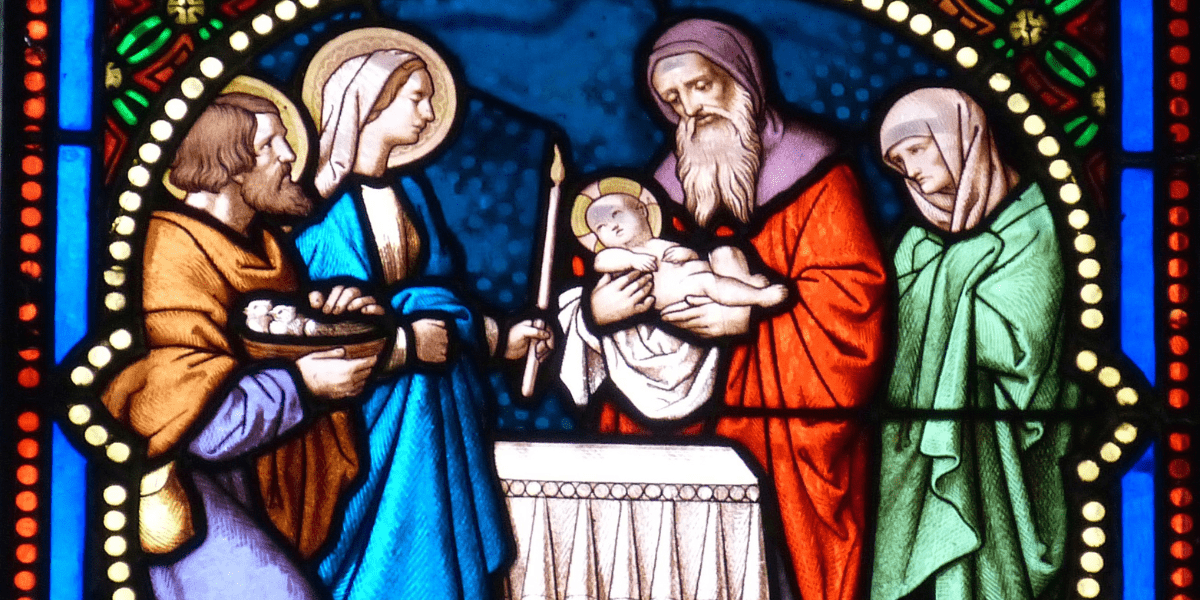 The name given to Christian or biblical baby showers is often a Holy Shower. Searching this name brings up plenty of inspiration online if you are struggling to find resources, from bright and vivacious events to more muted and minimalist ones.
If you are planning a Christian baby shower, considering how to bring a biblical spirit to your baby shower can be intimidating.
Holding a Christian baby shower can be an elegant and respectful way to celebrate the arrival of a new baby while respecting one's religion. The decorations do not have to be overtly Christian but can incorporate some subtle elements into your baby shower.
When you are planning a baby shower, do not feel that you need to confine yourself solely to specific colors or themes. God can be celebrated with colors and themes of all kinds, and you should bring Bible passages that match the sentiment you're looking for at the event.
Christians and those who follow the Bible all across the world hold baby showers that are fun, beautiful, and tasteful. If you are in a community of other religions and belief systems, it can be important to also incarnate these themes into your baby shower in a way that is also respectful of other people and their beliefs.
However, this does not mean you cannot use religious imagery, theming, and Bible verses. These are common in many Christian baby showers, which are often called Holy showers.
It is important to make sure that you are not offending other Christians with your theme as well. Include the message of the Bible in your invitations and decorate tastefully.
Although she is a symbol of the birth of Jesus Christ for many Catholics, many Protestants and Orthodox Christians do not regard Mary as a holy figure, which is why she does not feature in common Protestant idolatry.
However, this is traditional in Catholicism, so just be sure to research what is appropriate in your belief system. When planning a baby shower, do a Bible study on the theme you have in mind.
Decorations are important to set mood and theme, and they can be Christian too. Be aware that you cannot decorate with frankincense and myrrh for health and safety reasons, as they are both highly flammable as well as being very expensive.
You can however theme your color palette with gold and neutral colors. If you care to, the barn where Jesus was born featured many animals, most prominently a donkey. Invoking these would be both thematic, sweet, and in the spirit of religious worship.
Many types of scripture-themed cards and decorations can be found in the vein of christenings, communions, and more that work well for baby showers. If you are reading passages, choose those that match the sentiment you're looking for at the event.
If you want to avoid over-explicit Christian or biblical imagery at your baby shower, subtle Christian touches like a scripture verse of a cross can be both tasteful and respectful of other religions. Inspiration boards across the internet suggest ideas like flowers, animals, and imagery referenced in the Bible for themes in decoration and gifts.
Can you play games at a biblical baby shower?
Yes, absolutely. If you are someone who follows the Bible and you are interested in bringing this aspect to your baby shower, just look around for inspiration.
Plenty of people who follow the Bible or identify as Christian play games and have fun at biblical baby showers, also known as Holy Showers. Some sects of Christianity avoid events that are considered overindulgent, but these are less common than they once were and not necessary for an event to be considered biblical or Christian.
Suggestions range from trivia questions about the Bible, scripture quotations, rewriting classical Christian hymns to be oriented towards parenthood, and even fun tasks like knitting and crotcheting different designs together.
Do my gifts need to be religious at a biblical baby shower?
Some parents-to-be may feel differently, but this is not always the case. Many people find that their Christian faith can be part of their everyday life in a fun and exciting way.
If you are giving a gift and you are worried that it may offend the parent-to-be, think about how well you know them. Some people who follow the teachings of the Bible abstain from all alcohol and certain medical procedures, as well as others that abstain from meat entirely and live an entirely vegan lifestyle.
There are a variety of ways a person can interpret the Bible and bring that into their life, including into their baby shower! As long as you are respectful of their religion, it is likely that your gift will be welcomed and appreciated.
That said, if you are concerned a gift may not be appreciated at a biblical baby shower or a Holy shower, it might be worth asking the parent-to-be about a gift registry so that you can see if any items are outstanding that they need. These things can range from baby bottles, blankets, to perambulators and diapers, so it is always worth asking.