Whether you are planning your own baby shower or you are have taken the responsibility to plan it for a friend or family member, your first thought will be – where shall I host it?
You will no doubt wonder what the most budget friendly venue is without wanting to compromise on elegance. There are many locations that you could choose from with options ranging from free venues to budget friendly ones and then on to the more higher priced venues.
Read on to find out the various affordable places near you where you could hold a baby shower.
As an Amazon Associate I earn from qualifying purchases. The links below may be affiliate links. Please read my disclosure policy for more information.
First Thing To Consider
A baby shower is typically held to appreciate both the mother and baby – a special occasion to celebrate such a remarkable journey and experience. Baring this in mind, what would you like your planned baby shower to be memorable for?
Things to consider would be: what feeling would you like the guests to walk away with? What will the vibe of the baby shower be?
Will you look for a quintessential venue which screams sophistication or are you wanting to set a more relaxed causal tone for your guests?
Once you have your answer, you'll know which direction to head towards for your venue, itinerary, decorations and food.
Be Mindful Of Your Guests
Once you have some idea of what the theme of your baby shower will be, you will now need to consider who is getting an invite.
Will you be inviting children? Will mobility arrangements need to be made? Is it a girls only event?
If you decide to keep your baby shower outdoors, and one of your guests is a wheelchair user, you would be expected to undertake the responsibility of adequate arrangements. And if there are lots of little children running around, having the venue in a small tight space filled with fragile decor might not be ideal.
The venue needs to suit the guest demographics.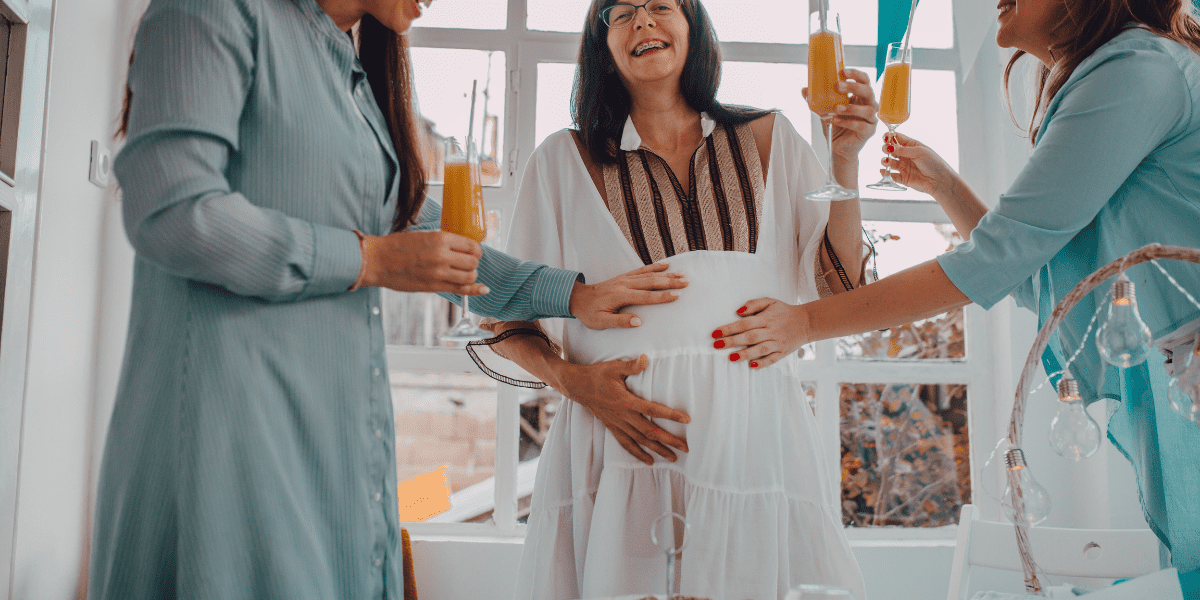 How Much Money Do You Wish To Spend?
Once you have decided what type of baby shower you are throwing and who your guests will be, the next big question is – how much are you willing to spend on the event?
If it is an open event for guests of all ages, an outdoor more casual venue would be ideal where as if it is adults only or more specifically girls only then you could pick the venue to be a spa or golf club. If the latter, then that will require more funding than a public country park.
A point to consider would be: how long would you like the baby shower to last? The longer the event, the more snacks, drinks and food arrangements need to be made, the more hours needed for a hired venue and most probably more investment on entertaining the guests too.
Cheap, affordable and budget-friendly venues are increasingly becoming more and more popular as more parents to be realize they'd rather just save the extra money for their unborn baby as opposed to spend it on a single day celebration even before the baby has arrived!
And don't forget – just like you would when booking a holiday package with a travel agent, remember to compare prices and bargain!
An Eco Friendly Event
There is a magnitude of information out there on where to host a baby shower, what games to play, what gifts to buy for the mum to be or where to source the cake from.
But if the natural world is important to you then you'll want to set an example through this event encouraging sustainability and avoiding wastage. For example, a lot of the conventional baby shower games (whilst lots of fun and laughter!) does overlook the obvious actuality of paper and plastic wastage.
A few things to be mindful of may be; will the food being served at the baby shower be ethically sourced? Can the gifts for the baby be bought from sustainable brands that are environmentally friendly? Are the decorations for the event biodegradable?
Whilst the aim is to have lots of fun and make the baby shower a memorable event, it could also be an opportunity for you to set an example and start a trend!
Possible Venue Suggestions
Now that we have covered the basics, let us consider the various options that are out there to help you decide where you could host the baby shower. Remember, diligent planning of all the necessary arrangements will make your event a success!
Free Venues
You can't get a more affordable baby shower venue than going online!
Receiving a zoom invitation for celebratory get togethers became increasingly popular during the pandemic. Meeting online was the most practical arrangement to the difficult situation everyone found themselves in.
However, it also paved way to normalizing a virtual baby shower for more and more hosts wanting to use an online platform. After all, protecting the mum to be and her unborn baby from a deadly virus is of the upmost priority.
This option not only provides convenience to guests, but also finds a pragmatic solution for guests who would not have otherwise been able to attend the baby shower in person. It also means saving a lot of money and all that planning headache!
Home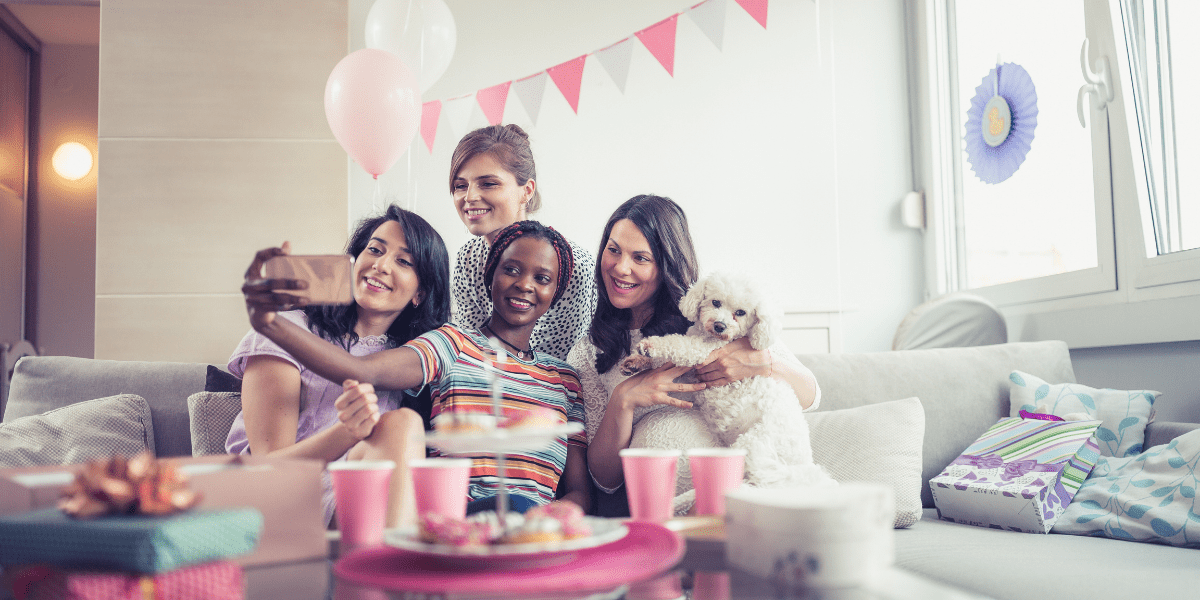 Whilst it may seem like a pretty unglamorous option, holding the baby shower at your or someone else's home might be the perfect solution for a low cost event.
Do you know someone who has an open plan living area with floor to ceiling windows with plenty of natural light? Or someone with a stately home and a rustic wooden interior?
Or even a cozy home with a warm fireplace and intimate setting can do the trick. You'll be surprised at what meticulous theme planning and decorations could do to an interior setting.
Another great option is to move the party to the back garden where you could opt to have a fire pit together with some s'mores and some meaningful conversation. After all, the parents to be will have no time once the baby arrives and will then reminisce about these moments to get through their sleepless nights.
Come And Go
'Come and Go' baby showers are typically held at the home of the host or parents to be with guests dropping by for a quick social meet and greet, during which time they can offer their gifts and leave soon after. The baby shower itself is restricted to a time block, for example 12pm-3pm and the guests are permitted to visit during this period only.
You could opt to keep snacks and drinks at the table but there is less pressure on organizing a formal baby shower event with a structured itinerary. This event is far more casual allowing guests, who may simply want to 'drive by' and meet at the door, to leave after a few minutes without judgment and pressure.
Tea Room At A Museum
A traditional afternoon tea in a stunning museum Tea Room could provide hours of laughter and bonding with your guests. All you'd be paying for is the afternoon tea which means saving on the venue hire and decorations.
Who doesn't enjoy an afternoon tea with friends and family in a culturally enhancing environment? After you've finished with your scones and sandwiches, you could take the guests for a walk around the museum and soak in the art, culture and history.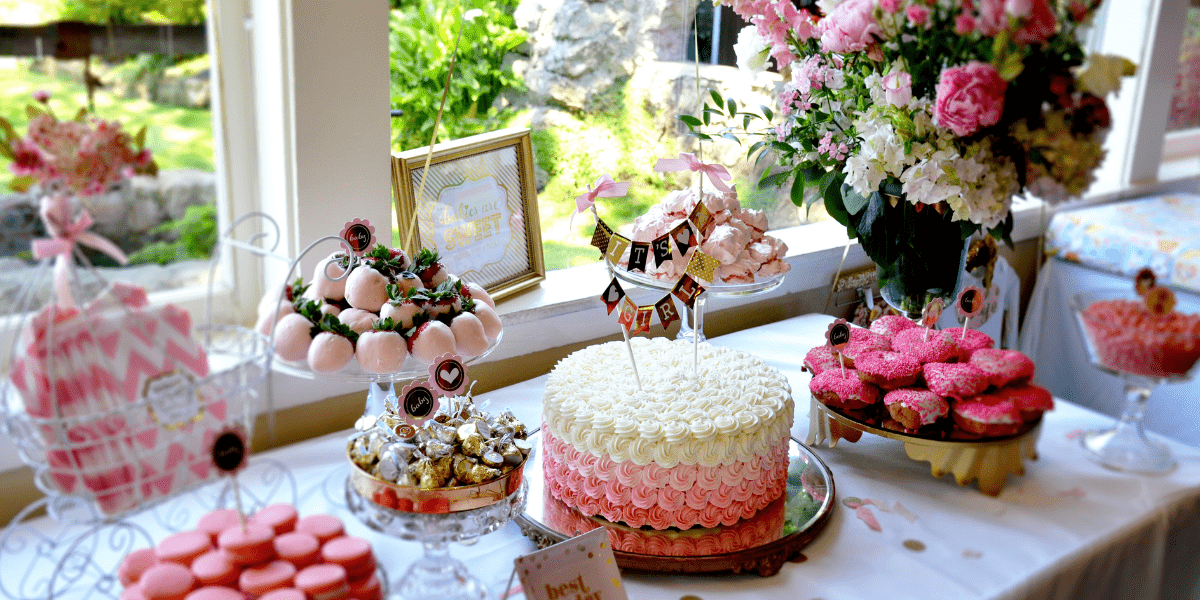 Garden Center/Botanical Garden
Most garden center's have cafe's where you can put up some light decorations and have a nice lunch together with your guests. Amidst a tranquil oasis of flowers and plants, you can play games on your table or simply just chat.
It will be a wonderful sensory delight to take in all those colors and scents from all the stunning flowers and plants around you. A walk around a botanical garden will surely leave the mum to be relaxed and revitalized.
Country Park/Forestry
You must have read about forest bathing and its immeasurable physical and psychological benefits? Walking through a forest, woods or a country park can not only alleviate anxiety but also give the mom to be a great opportunity for some light exercise.
What is even better is that there's not cost to it – just take your picnic blanket and lots of food/snacks with you and settle in front of a sprawling lake under the clear blue sky. If you or someone you know has a lightweight portable BBQ, you can take that along for some fresh hot food and make it an event to remember!
However, this won't be a practical option for the colder seasons where you'd have to be mindful of rain and low temperatures. You may wish to purchase or rent a gazebo for this budget friendly venue. 
Beach
If parents to be didn't have time for a baby moon, this would be an ideal combination of the two. Celebrating alongside loved ones, the beach is a great location for a bit of change out the city and a much needed relaxation break before the real work begins.
Guests of all ages can enjoy this venue where you can play games, swim or simply relax under the sun – weather permitting! You may also want to take along a fire pit so that you can prolong your stay into the evening whilst staying cozy and warm.
You could also switch it into a an overnight stay however that will add considerably to your overall cost. You may want to look into some inexpensive Bed and Breakfast options where you can book to stay overnight.
Countryside/Mountains
For those who don't live a convenient drive from the nearest coastal town, driving to the nearest mountain destination would be the next best option. You can take along a portable BBQ grill or a picnic basket along with some games to keep guests entertained for when they're not basking in their surroundings.
Some light trekking whilst breathing in fresh oxygen would become a healthy event for the mum to be and her baby. The countryside will offer a relaxing break from the hustle and bustle of everyday life whilst letting you spend quality time with your guests.
If the weather is not favorable, you can look into hiring a snug cabin at your destination which will provide the perfect ambience for your guests. However, this may then turn a low cost baby shower into a pricey one!
Paid Venues
A Hired Hall
You can begin with searching for cheap venues available near you. A simple google search of 'affordable party halls near me' will bring up various results to get you started.
You can also look into specific places near you such as the community center, a reception venue, a hotel ballroom or a banquet hall. Whatever you decide, do remember to make sure to check the hall facilities and whether they cater to all your guests.
Your cost of hiring will depend on where the hall is situated, for example a hotel ballroom is likely to be pricier than a community center. Don't forget to bargain and hustle for the best price you can!
Restaurants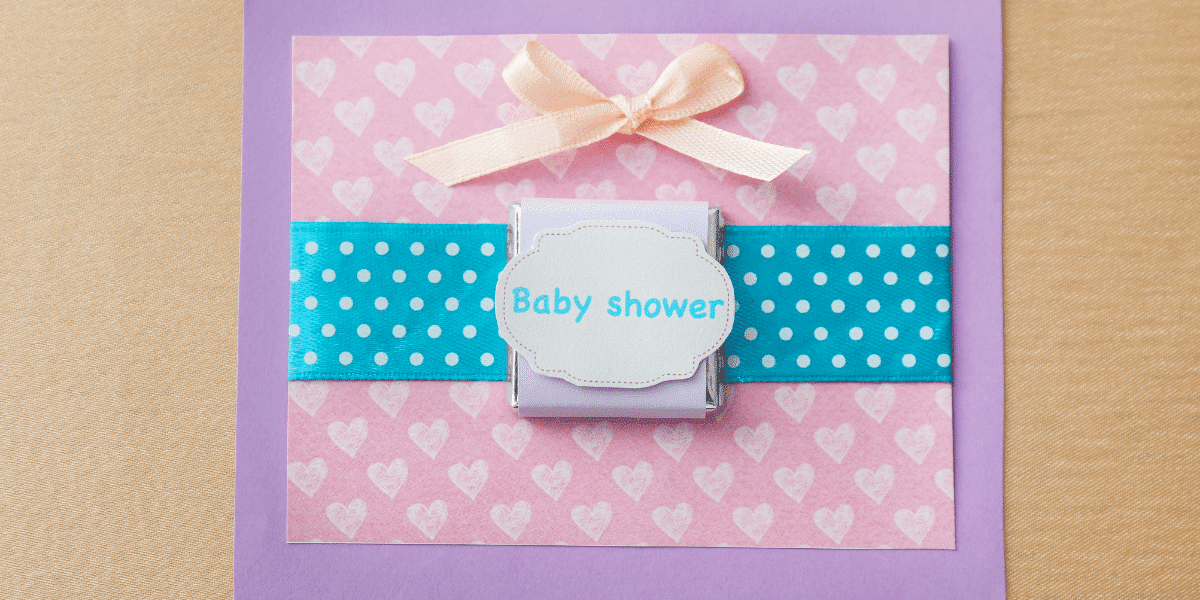 Booking a table at a nice restaurant might be a convenient option, with the biggest advantage being you'll avoid the after party hassle of cleaning up. You also don't need to worry about food catering for the event.
A popular option amongst party planners are rooftop terraces or sky bars because of their unique scenic views. You can end up having a glamorous baby shower whilst indulging in breathtaking views, delicious food and endless baby talk!
If hosting at a restaurant is what appeals to you, then the things to consider are: pleasing views, quaint interior and top rated food reviews.
Pottery Painting Cafe
A great idea if you have creative guests and want to bond over an activity. You'll need to pre-book the tables for all your guests.
On the day you'll be given a chance to paint the unglazed pottery pieces available whilst having food and beverages from the cafe.
Such a venue proves to be a relaxing event which is geared towards all age groups. What's more, all guests can take home a pottery piece to remember the baby shower by!
Clay Throwing Session
Ever been interested in creating your own mug or bowl? Prepare for a memorable day with your guests whilst getting your hands muddy!
A 2 hour session will take you through the fundamental steps of throwing a pot on the wheel. You will have a chance to create your own piece and take it home with you whilst socializing with your friends and family.
Sports Day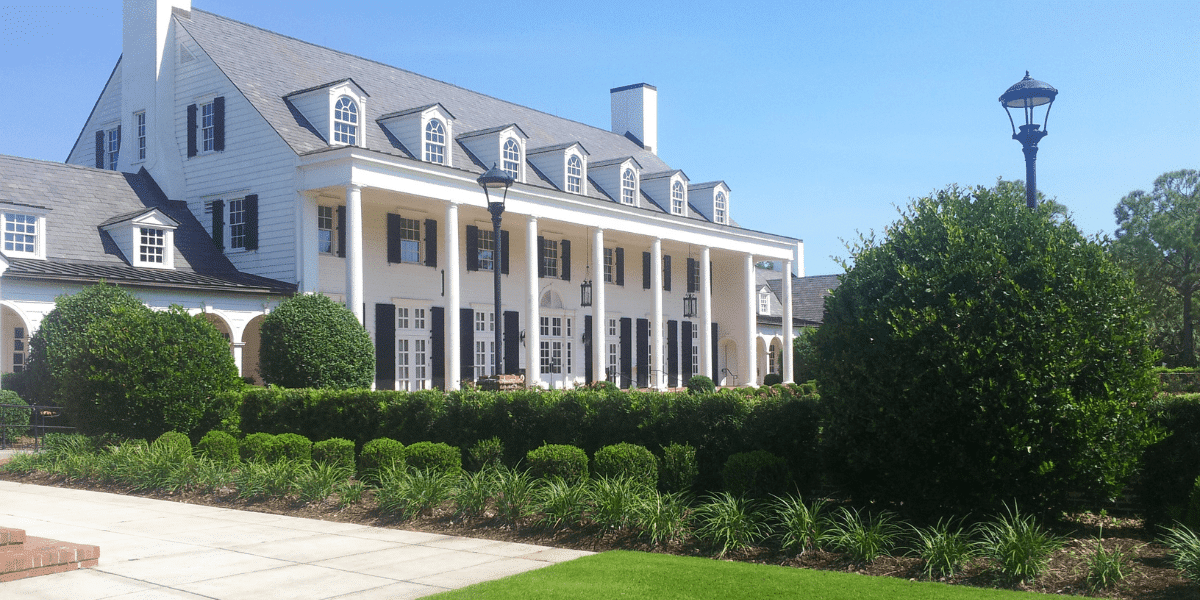 Want to let off some steam? Want a healthy competition amongst the guests?
A possible venue option is a Raquets Clubs where you could hire out a tennis court for a couple of hours. You can end the day with a nice lunch at the cafe in the club or nearby restaurant.
Alternatively, it may be possible to hire out a football/baseball/basketball court depending on what the guests are more inclined towards. If the guests do not wish to get active themselves, they can be passive spectators at an upcoming sports event – a seasonable NFL match perhaps?
Mum to be would need to be very careful though light exercise is encouraged during pregnancy.
Safari Experience
Would you ever consider renting a large minivan to go on a safari drive through?
Not only will this be an experience to remember but having all their loved ones together, admiring the animals out in the wild, will be special moment for the parents to be.
Don't forget to call ahead and book a table at one of their on site restaurants so that food is pre-arranged for your guests. Alternatively, some safaris have accommodation options such as glamping or lodges which you may wish to look into for an overnight stay.
A Camping Weekend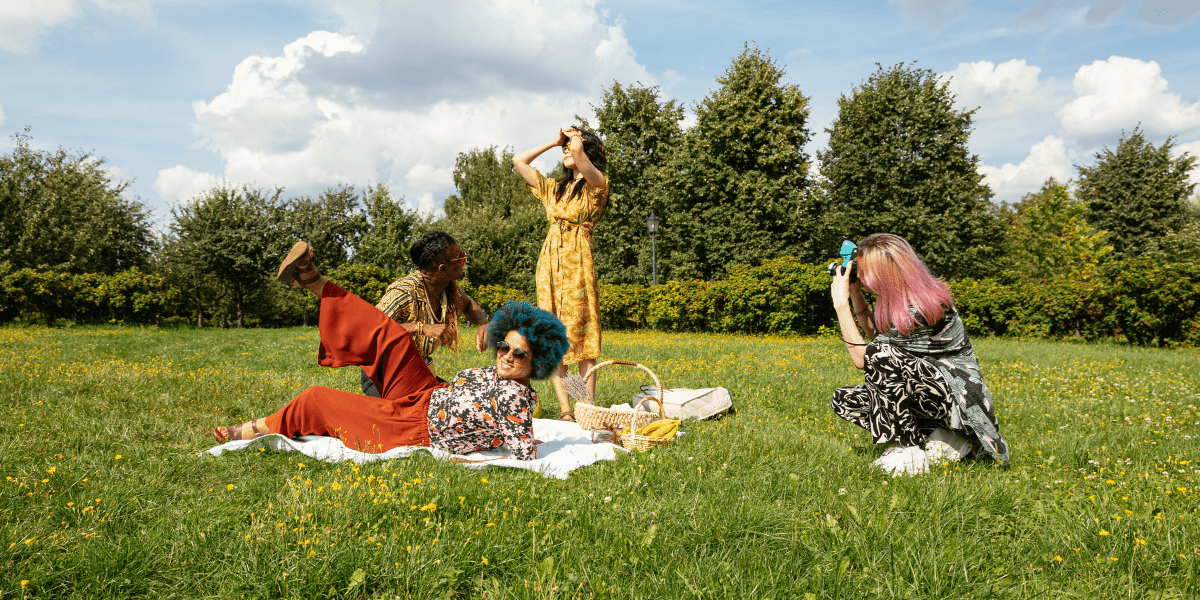 Whilst unconventional, the baby shower could provide the perfect opportunity for friends and family to spend quality time together outdoors indulging in some fun and adventure!
All you'd need is some affordable budget camping gear, camping appropriate clothes and food, and a pre-booked camping site. You can even look into booking some nearby activities such as archery!
Spa/Country Club Weekend
A weekend with friends could provide the perfect opportunity for some pre baby arrival relaxing. No decorations or guest catering pressure but just a soothing pregnancy massage for the mum to look forward to followed by some adventure golf with friends!
Needless to say, this will be one of the more pricier options, but it will also be one of the more convenient ones with readily available resources. You'll also be out in nature so a bonus for your mental well-being and physical health!
However, if the budget doesn't allow it, you could always switch it to a spa day or hire out a hall in a country club for a few hours as opposed to spending the weekend away at the venue. Sometimes you can find some very attractive spa packages for big groups online – such as a hammam experience.
Finally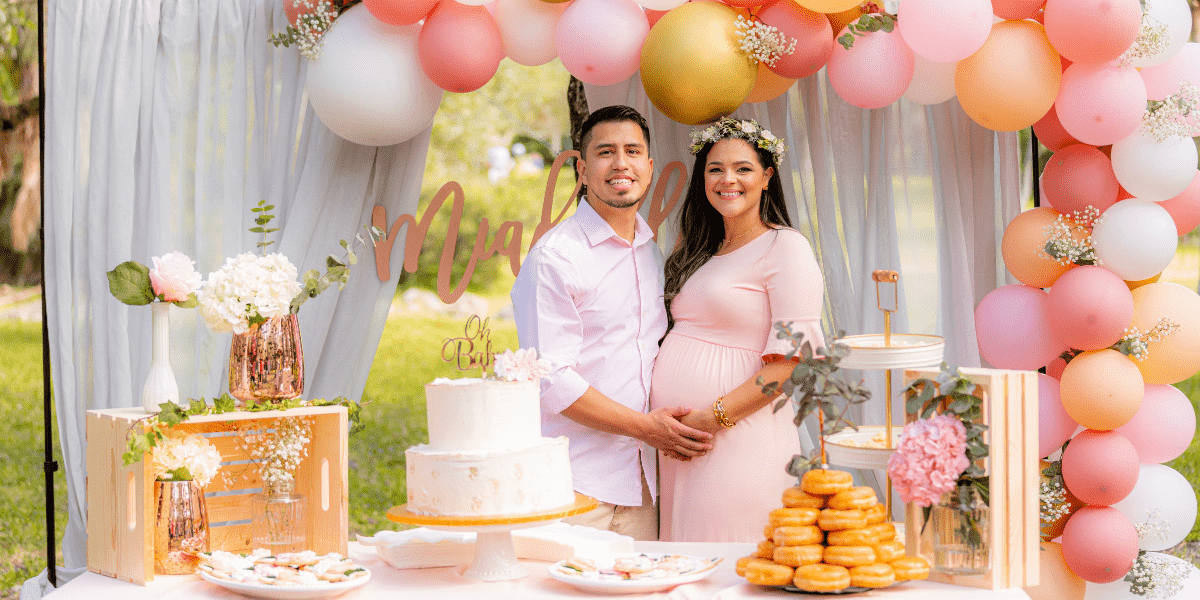 There are a lot of options to consider when selecting the perfect location for the baby shower you are hosting. However, the two key factors that will determine what venue you end up choosing are: affordability and the preferences of your guests and parents to be.
Don't forget, the most important purpose of this baby shower is for family and friends to get together and spend quality time with the parents to be whilst giving them all the emotional support they'll be needing as they enter this new phase of their life.