We take a look at what features you need to look for when buying a life jacket for your baby, including recognizing when a jacket is too bulky and uncomfortable and when a life jacket will be able to do more than just keep your child's head above water.
A guide to helping keep your baby safe in the water
Playing in water is something that all babies and children love but it can be a nerve-wracking time for parents. When it comes to making sure that your baby is safe in the water it is vital that safety procedures are followed, which includes wearing a life jacket when taking part in activities.
If you are worried about your baby drowning the best way to ensure thatchy are safe is to choose a suitable life jacket. There are lots of items on the market and the thought of buying one may be overwhelming for you.
It is essential that the jacket you buy is high-quality and fits correctly as an uncomfortable and ill-fitting life jacket can be very dangerous.
As an Amazon Associate, I earn from qualifying purchases. The links below may be affiliate links. Please read my disclosure policy for more information.
Should Babies Wear a Life Jacket?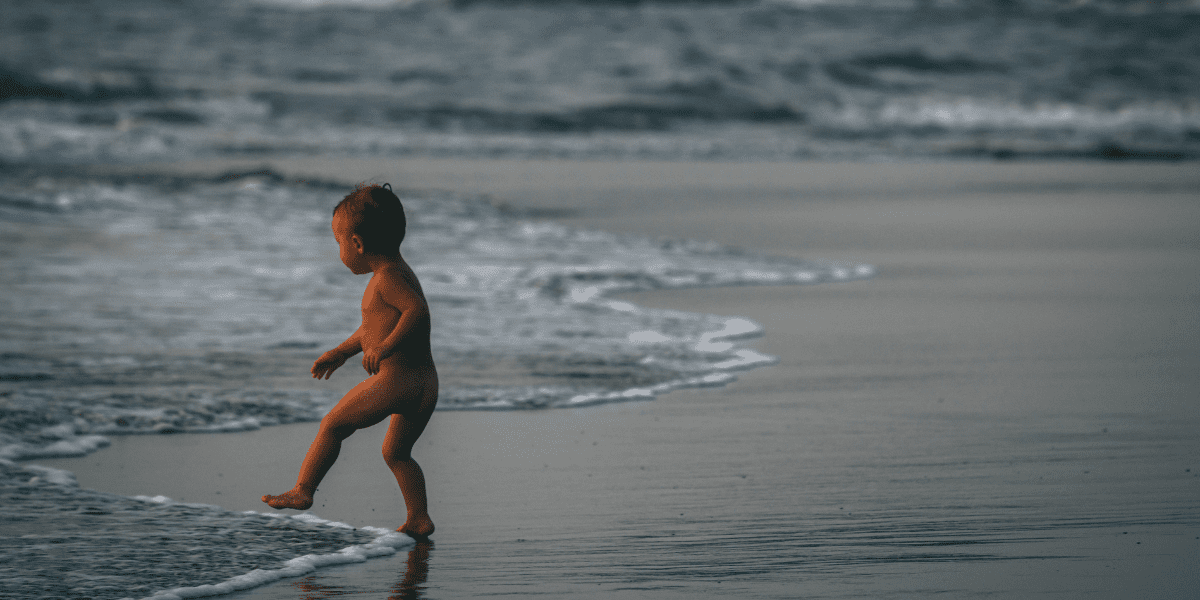 The highest number of accidental deaths are due to drowning, which is an alarming figure that is made worse met the fact that death by drowning is the most common for children aged 1-10. While full adult supervision is required to keep your child safest all times, a reassuring life jacket can be a lifesaver, literally.
Even if your child has had swimming lessons you should ensure that life jackets are worn when taking part in a new activity in water or they are swimming outdoors, particularly in the sea which can be extremely changeable.
You can buy baby life jackets for children under one and getting one with a good design so as to keep them facing upwards if they get into trouble in the water is essential.
As well as being an important safety requirement for your child, having a life jacket on can allow them to relax and enjoy the water more—having fun and exploring new surroundings as safely as possible. By instilling confidence in the water while your child is young will make for a more confident child as they are older and know how to handle water in later life.
Jacket Protect Protection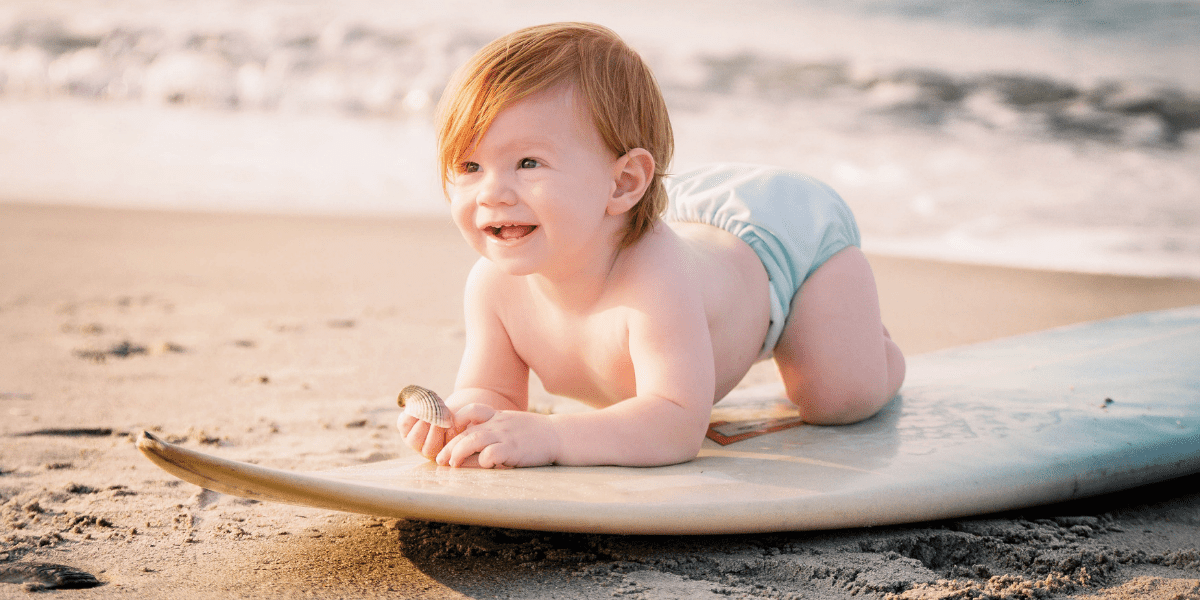 There are a number of ways in which a life jacket will protect your child, including:
Buoyancy: Life jackets are made up of buoyant materials such as foam which can displace large quantities of water compared to its size which enables the wearer to float above water
Visibility: Life jackets a usually bright and eye-catching (generally red, yellow, or orange) making them visible to others when you and your child are in distress and need support in being rescued
Good head protection: Many life jackets have a design feature that flips the head over a-that you lay on your back and fully protect the head. This is great for children who will need the extra protection and those who will not know what to do to flip themselves over to take their face out of the water
Security: Secure strapping, including crotch straps, are fitted to life jackets for good security. Your child should not lose their life jacket as long as they are fitted properly—making you and your child feel safe when they are in the water
There is a number of different types of baby life jackets, which can be difficult to understand but are generally one of five types, as explained below: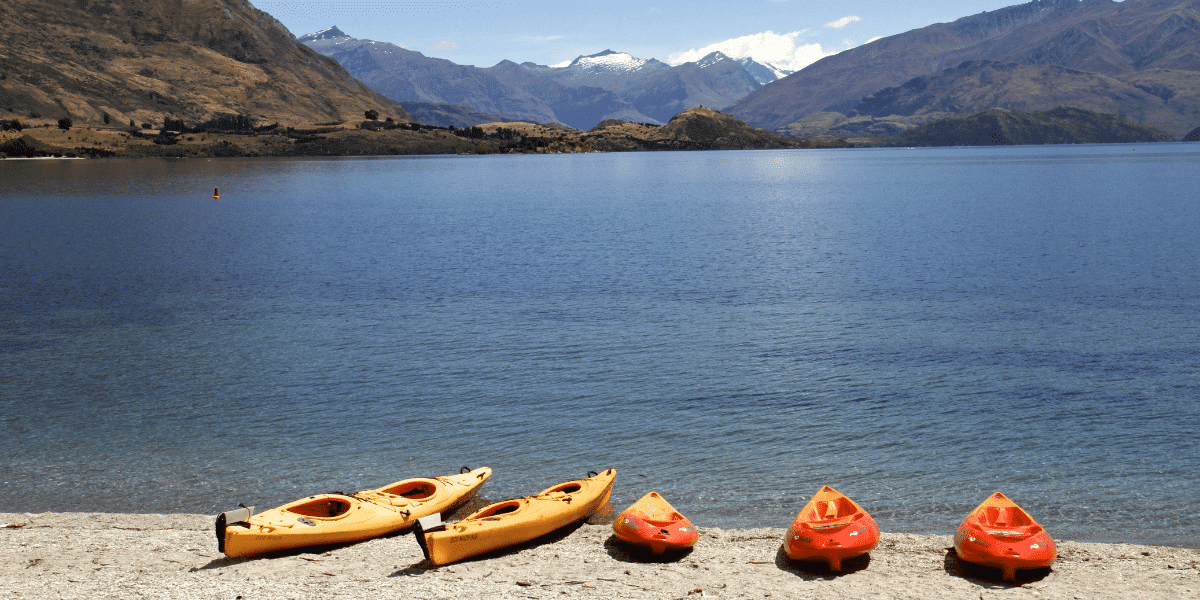 Type one
Designed for use in the sea where the water can be rough and changeable. They can be big and bulky but offer great protection due to their great buoyancy.
They can be more difficult to come by and you may need to visit a specialist store. Many activities that cater to children may offer jackets for hire if you cannot buy one.
Type two
The most common design they are made to be used in calmer water, such as lakes and indoor swimming pools. They are less buoyant but this means that they are generally more comfortable for your baby.
It is important not to wear this type of jacket in open water as it will not support your baby in rough water.
Type three
Again, type three is less buoyant but will be comfortable. These are readily available and should be used when you know your baby is to be supervised at all times.
These types will not flip your baby over but are good for when your baby is first adapting to being in the water
Type four
This type is not designed for long-term use but as throwable support when somebody is in distress. You are not likely to use these for your baby unless you find yourself in an unpredictable position.
These are similar to life rings.
Type five
Type 5 vests are fully specialized and are designed for water activities such as kayaking. You can get a type 5 that inflates as it hits the water or some that are already inflated.
If your child was to use one of these jackets they would receive training beforehand as part of their activity.
Choosing Life Jacket for your Baby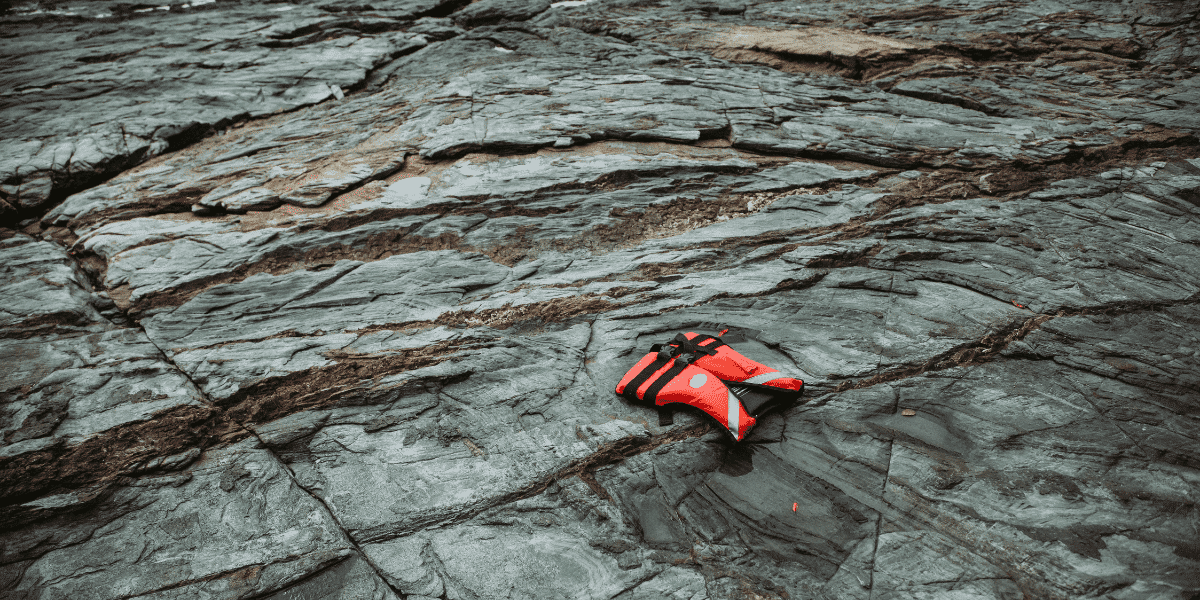 Fitting your baby's life jacket is the number one most important thing that you need to do. Generally, if your baby weighs less than 33 pounds they will use an infant life jacket and as they grow they will move into a child's life jacket that is supportive of up to 55 pounds.
Extra care needs to be taken if your baby weighs less than 18 pounds as a life jacket may not be effective in saving them from drowning.
For boating and offshore activities, you will need to buy or use a life jacket that is approved by the U.S. Coast Guard. Type 2 life jackets (as explained above) will allow your baby to stay afloat if you meat rough water.
To ensure that the life jacket fits you need to double-check the following:
Leg straps—snuggly fitted below the legs to make sure they do not slip away from the life jacket
Head support—good head and neck support that keeps your baby's head and face out of the water
Comfort—so that your child does not squirm or cry which will make it worse when they need to stay safe in the water
The best Life Jackets for Babies
With good buoyancy and a grab strap, this vest is simple yet effective. If you are very safety conscious you will appreciate the design features on this vest that supports babies up to 30 pounds.
The grab strap will give you added peace of mind when you are your baby is in the water as you can grab hold of it and grab baby near if they are in distress. This is fully USCG-approved and is a popular choice for many families.
A good price makes it great value for money.
Another USCG-approved baby life jacket that suits most water types including open water. You can use it on your baby until they reach 30 pounds and it is very lightweight as it is made of a flex-span material.
The light material means that it dries quickly, meaning it is especially good if your baby is in and out of the water a lot, for example when you are on vacation. This model does have a handy grab strap for added security.
We love the dual neck support on the Stohlquist life jacket as it is especially good for small babies. The extra neck support is made of foam so is light and very comfortable for your baby, with is what any parent wants.
The zipper and clip system is easy to use and gives added security to ensure that the jacket cannot slip off your baby. There is a supportive crotch strap to prevent the jacket from going over your baby's head.
With a much more slimline design, this is good for parents wanting a less bulky jacket but still with 100% support. This jacket is more expensive than a lot of life jackets but is worth the money due to the additional design features.
If your baby is bigger than 30 pounds( as most baby life jackets go up to) this West Marine life jacket is a good option as it is suitable for up to 50 pounds. This means that this jacket is suitable for more long-term use and is good for families who are out and about in the water a lot.
For such a durable jacket it is cheaper than a lot of jackets but still has good security features such as a crotch strap and good buoyancy.
Whatever life jacket you choose to buy it is important that it meets all safety guidelines, it fits snuggly, and is used as directed by the manufacturer.