Someone you know, it could be a friend or relative, is pregnant. Exciting news. 
You offer to host a baby shower and arrange everything. Yet, hosting such a party isn't something you have done before. You wonder about gifts.
As the host of the shower, do you have to give a gift as well? After all, you are giving your time and effort into organizing the shower.
As an Amazon Associate, I earn from qualifying purchases. The links below may be affiliate links. Please read my disclosure policy for more information.
The etiquettes of a host
You may wonder what you have to do as the baby shower host. Let's run through some of the things you have to take care of, then we will look at whether you have to give a gift.
The bill is on you
Whether you decide to have the shower at your home, someone else's house, or a more formal setting, there are going to be costs involved.
Those costs are your responsibility to take care of. That means using your own cash.
If that's too much of a burden, you could co-host the event. That way the costs are spread over two or more individuals.
Decorations for the shower
On top of paying for everything associated with the shower, there are decorations to think about.
Don't think you have to go overboard with sprucing up the location of the baby shower. However, you still need to tap into your creative side and make things look exciting.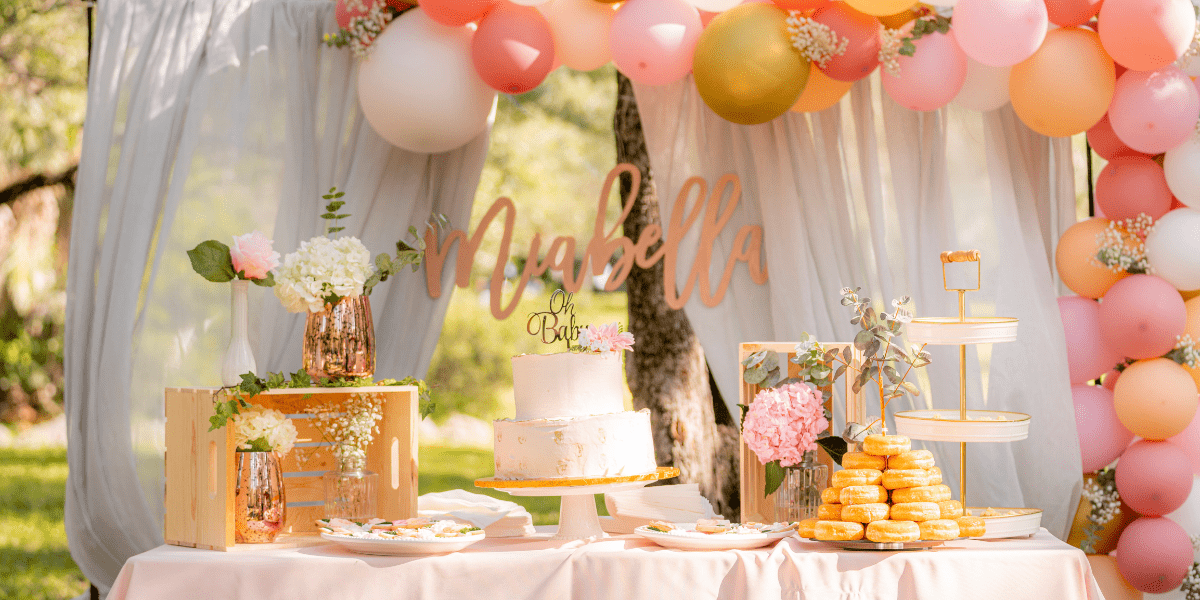 Invitations to send
What is a party without guests? Not much fun! The initiations have to be sent out with an RSVP date.
Before that, the mother (who will be the star of the shower) has to have the registry ready. That allows you to attach it to the invites, so the guests know what to buy.
You don't want to be too busy on the day
The food needs to be prepared, guests greeted, games to be played. So many things to do, but you don't want to miss the shower just because you've got too much to take care of.
Plan everything in advance and don't be afraid to ask for help. Again, co-hosting the baby shower spreads the tasks over several people.
That frees up everyone's time to enjoy the event with the mother-to-be.
When it comes to unwrapping the gifts, have an area where you can place the discarded wrap. How about having a "paper bin" tucked discreetly in a corner.
A clever little idea that makes cleaning up a little easier after the shower.
Do you have to give a gift?
We took you through some of the basic obligations for hostesses of baby showers.
There is so much you have done for the expectant mother. Now, you are wondering if you have to give a gift on top of everything else.
After all, everyone else is going to be offering presents. Therein lies the issue.
A feeling of "having to"
When you check what the duties of a baby shower hostess are, there is something you won't find: A rule about whether the host should give a gift or not.
So, without any set guidelines, you are left to your conscience. Which may make you feel like you "have to" do what others are doing.
That is social pressure in its subtlest form.
In your imagination, you can hear the comments and criticisms. "We bought presents for the mother. But the host hasn't given anything."
Perhaps you're strong enough to ignore those kinds of remarks. After all, you did spend some of your own cash putting the shower together.
But maybe you feel like you have to keep up appearances and so purchase a gift.
It's up to you.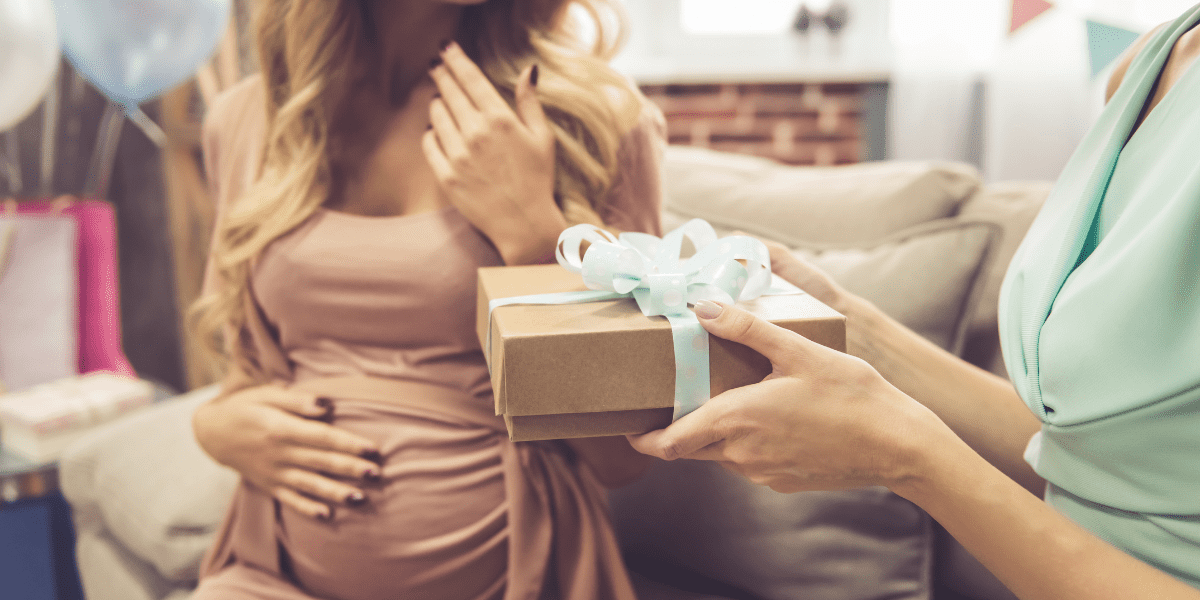 Ask the mother
If you would like peace of mind, you could go and talk with the mother-to-be. Would she expect you to give her a present?
The answer could be "No". Yet, that response may just be a polite way of hiding disappointment that you aren't going to buy a gift .
On the other hand, the baby's mother may truly be appreciative of your efforts. Therefore, she says that a gift isn't necessary. Organizing the shower is considered as your "gift".
Being the receiver
Baby shower etiquette dictates that the expectant mother gives the hostess a gift.
Whatever the present is depends on the personality of the hostess. So don't be surprised if you are given a present, too.
You decide
As the host of the baby shower, there is no rule around gift-giving. You have been busy putting the shower together and sending out the invites. Perhaps there have been several of you involved in organizing the event.
On the day of the shower, there is so much excitement. People are cooing over the guest of honor.
At the gift-giving stage of the shower, it's a public spectacle. All eyes watch as the mother opens each one.
That's when people notice your gift isn't there.
Perhaps you feel a pang of shame about not buying a gift. But it could be the only one who is worried about that is yourself.
The guests are having a great time. You spent a bit of time, effort, and money making the shower happen.
They all tell you (and the other hostesses if there has been a wee team) what a wonderful job you did.
That kind of compliment, along with the fact that the mother had an awesome time, should be enough of a gift.
Yet, if you think that you want to purchase something small (or big) from the registry, go for it.
Ultimately, the decision is yours to make.