Transform your child's love for bananas into a delightful craft they'll enjoy making!
This enjoyable activity involves a free printable banana craft, which can be used for various themes, including the jungle, healthy eating, or even just learning about different types of fruits.
This papercraft is easy to create and an excellent way for kids to refine their scissor skills, follow instructions, improve their fine motor abilities, and much more!
Look below for the free template and discover precisely how to create this adorable craft.
If you enjoy this craft you may also like our other FREE crafts, such as paper pizza, flower and unicorn.
As an Amazon Associate I earn from qualifying purchases. The links below may be affiliate links. Please read my disclosure policy for more information
How to make a Papercraft Banana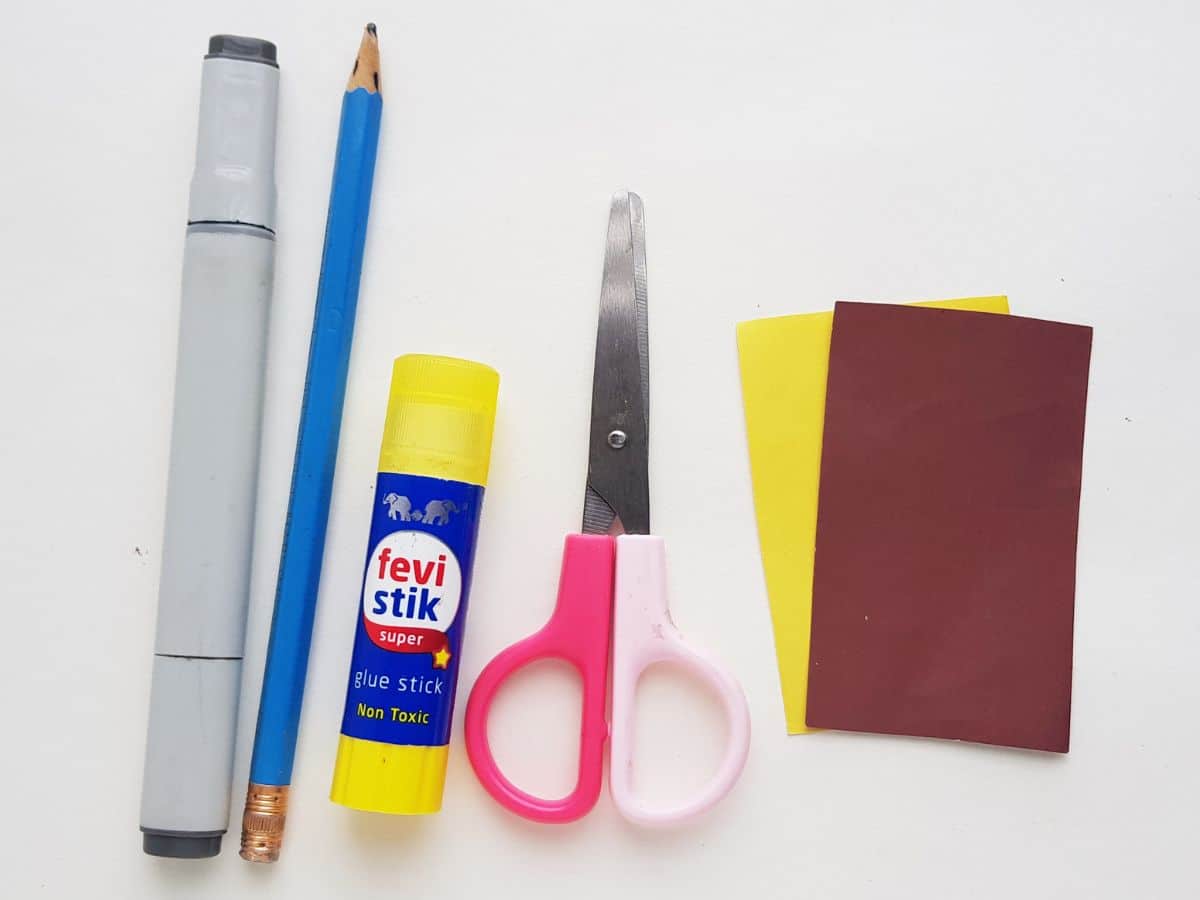 Instructions
Step 1:
Select brown and yellow colored craft papers for the banana craft. Trace the banana pattern on the yellow paper and the other patterns on the brown paper. Or you can use brown sharpie to fill the parts of the brown paper patterns.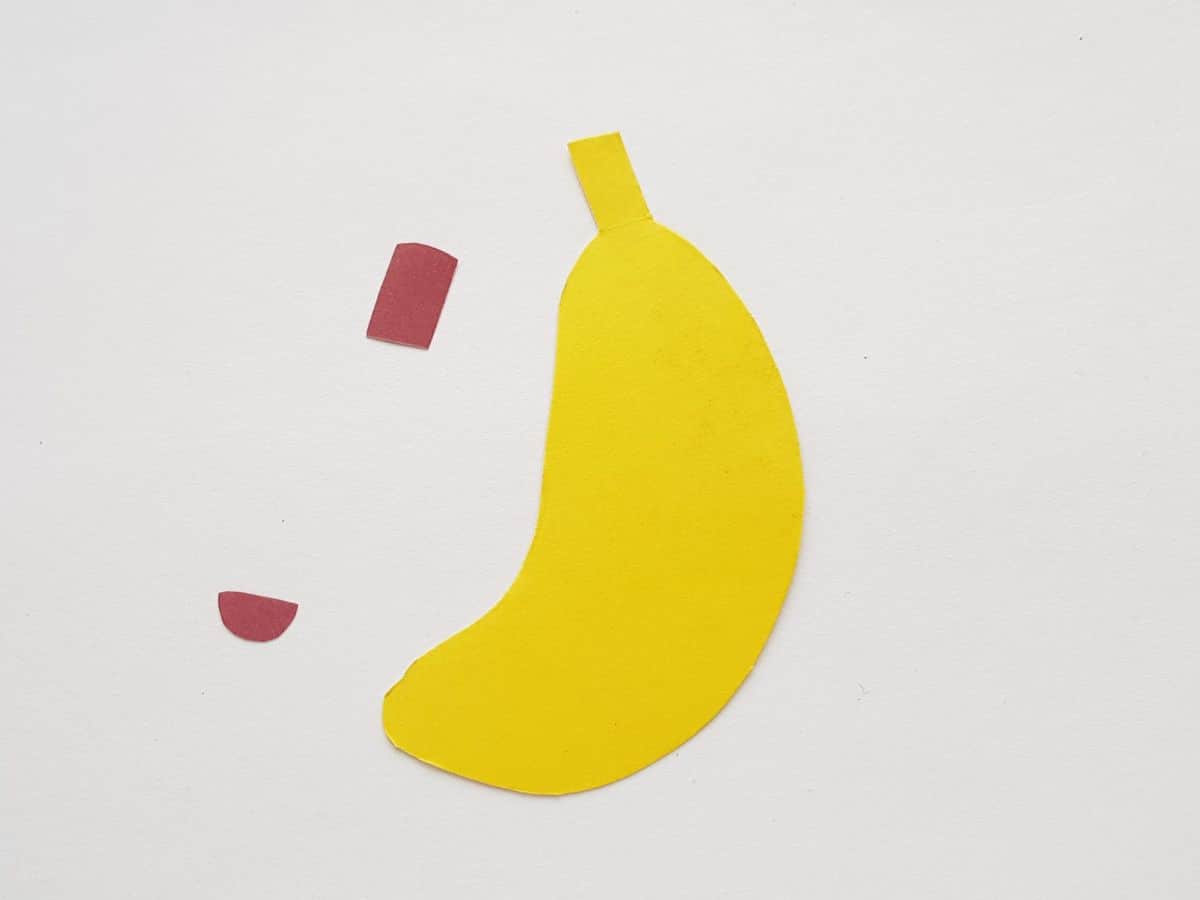 Step 2:
Attach the stem cutout on the stem part of the banana base cutout.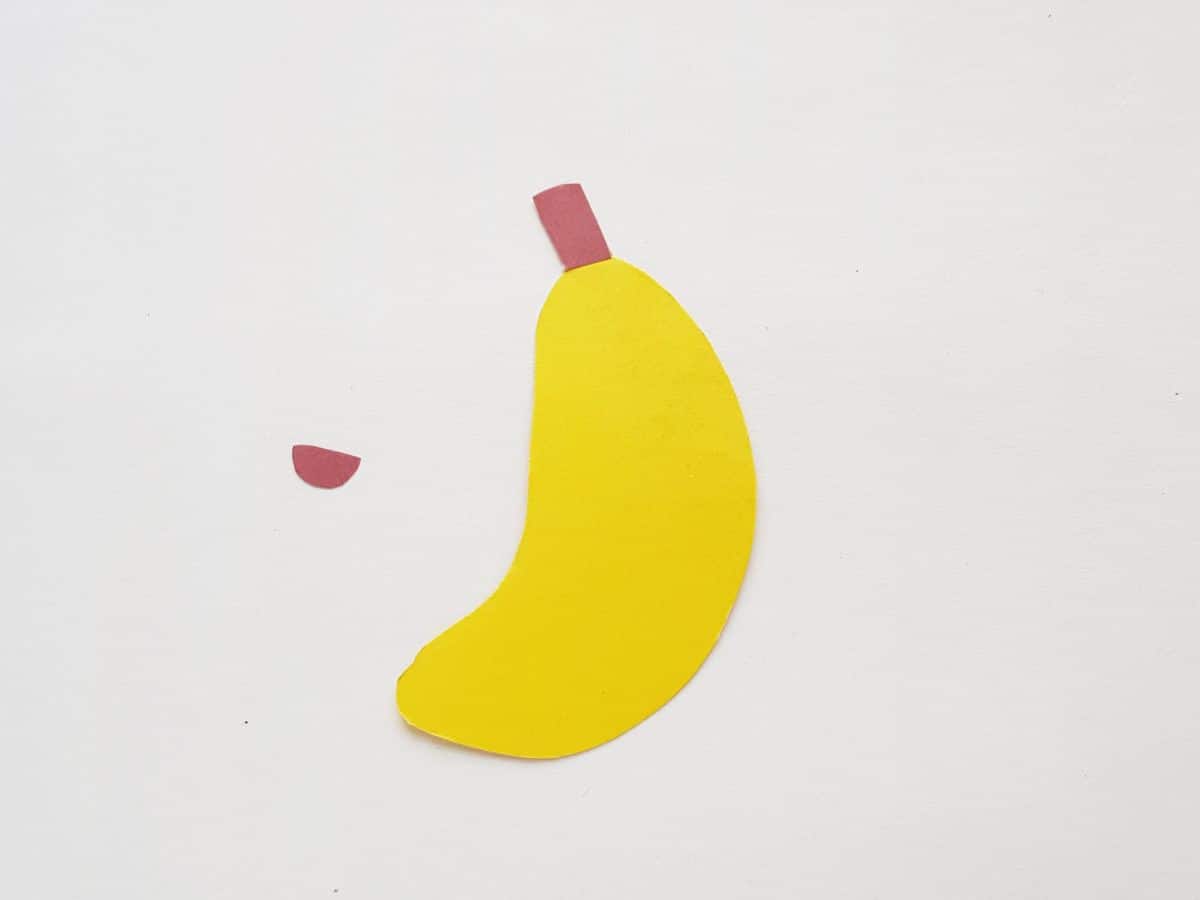 Step 3:
Attach the tip cutout on the tip part of the banana base cutout.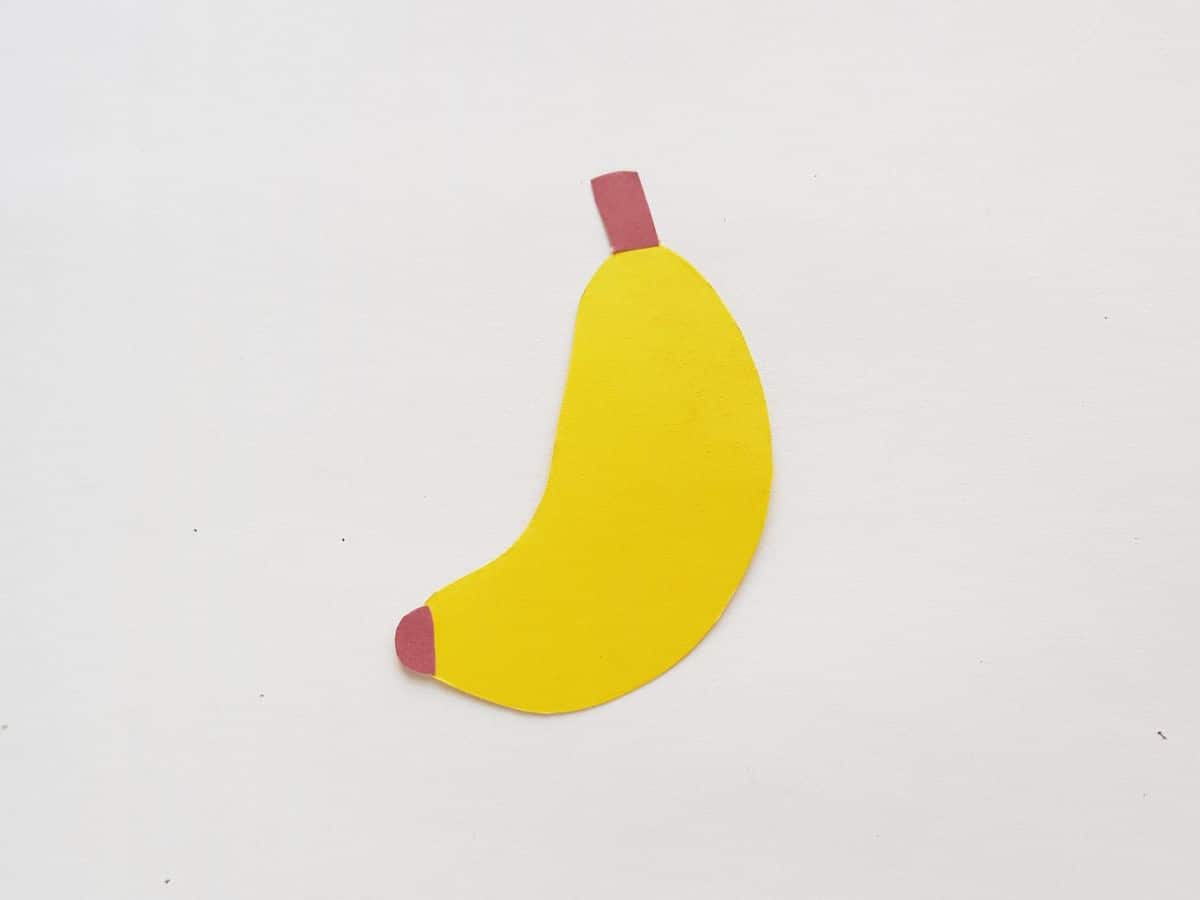 Step 4:
Use a brown sharpie to trace vertical lines along the banana base pattern to give it a more realistic look.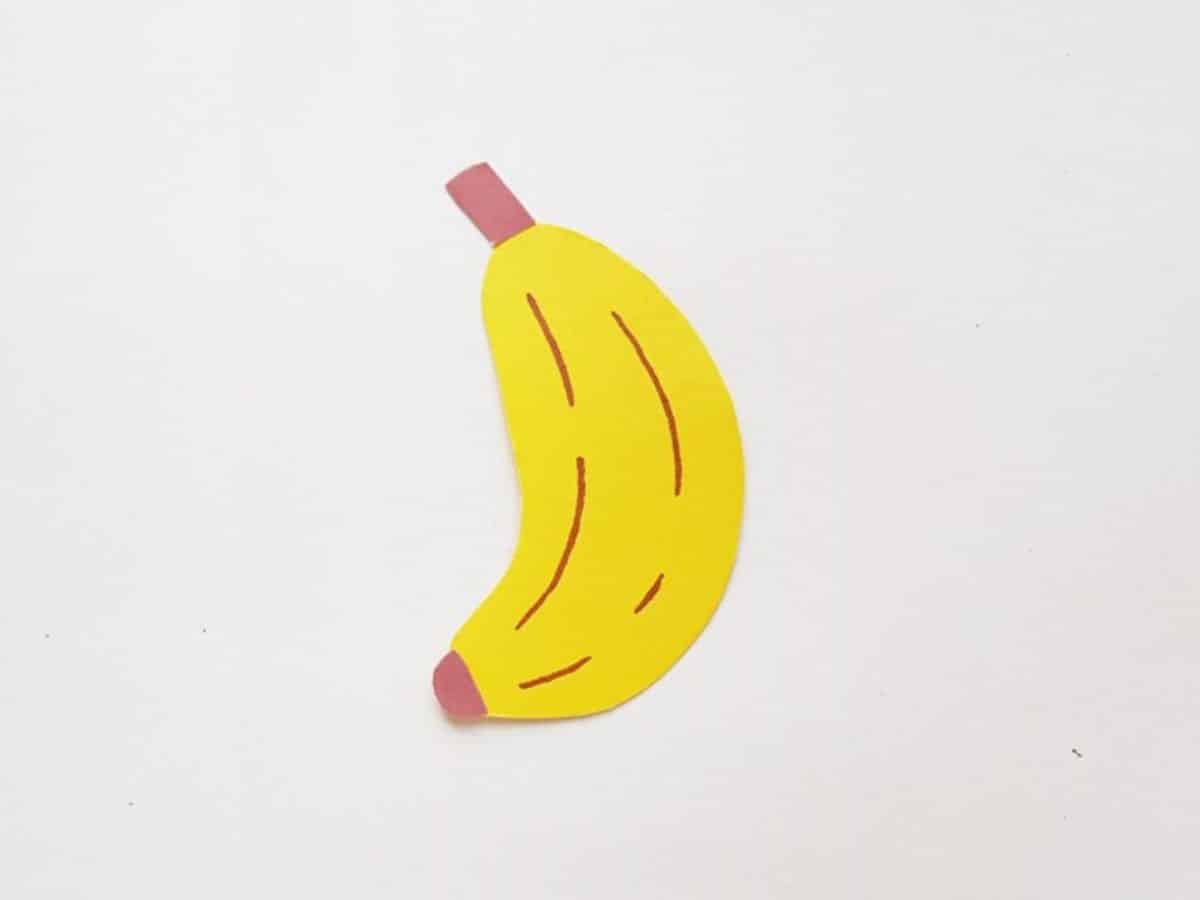 Step 5:
Similarly, craft more paper bananas. You can simply flip the patterns of the template if you want to.