As the weather gets warmer and the days get longer, there's nothing quite like the refreshing taste of juicy watermelon. And while you may not be able to enjoy the real thing year-round, you can create an adorable watermelon papercraft that captures the essence of this beloved fruit.
Not only is this activity a great way to pass the time, but it's also a fun opportunity to get creative and decorate your space with a colorful, handmade piece of art.
Making this watermelon papercraft is a simple and accessible project that requires only a few basic materials.
One of the great things about this project is its adaptability to different skill levels. Younger children can practice their cutting and gluing skills with the help of an adult.
As for older children and more experienced crafters, the possibilities for customization are endless. You can create a multitude of watermelon slices, each with its unique design, and use them to make vibrant bunting for a summer party.
Alternatively, you can add them to a bulletin board as eye-catching decorations or as colorful and playful coasters. With a bit of creativity, the options for how to use your watermelon papercrafts are virtually limitless.
If you enjoy this craft you may also like our other FREE crafts, such as strawberry, flower, and unicorn.
So whether you're looking for a fun activity with your family, or want to flex your crafty muscles, a watermelon papercraft is the perfect project to try. So grab your paper and scissors, and let your creativity run wild!
As an Amazon Associate I earn from qualifying purchases. The links below may be affiliate links. Please read my disclosure policy for more information.
How to make a Papercraft Watermelon
Instructions:
Step 1:
Select pink and 3 different shades of green colored craft papers. Trace the triangle pattern on the pink paper, the oval-shaped watermelon base on the medium shade green, the stripes on the dark shade of green and the 2 other patterns on dark and light shade of green. Cut out the traced patterns.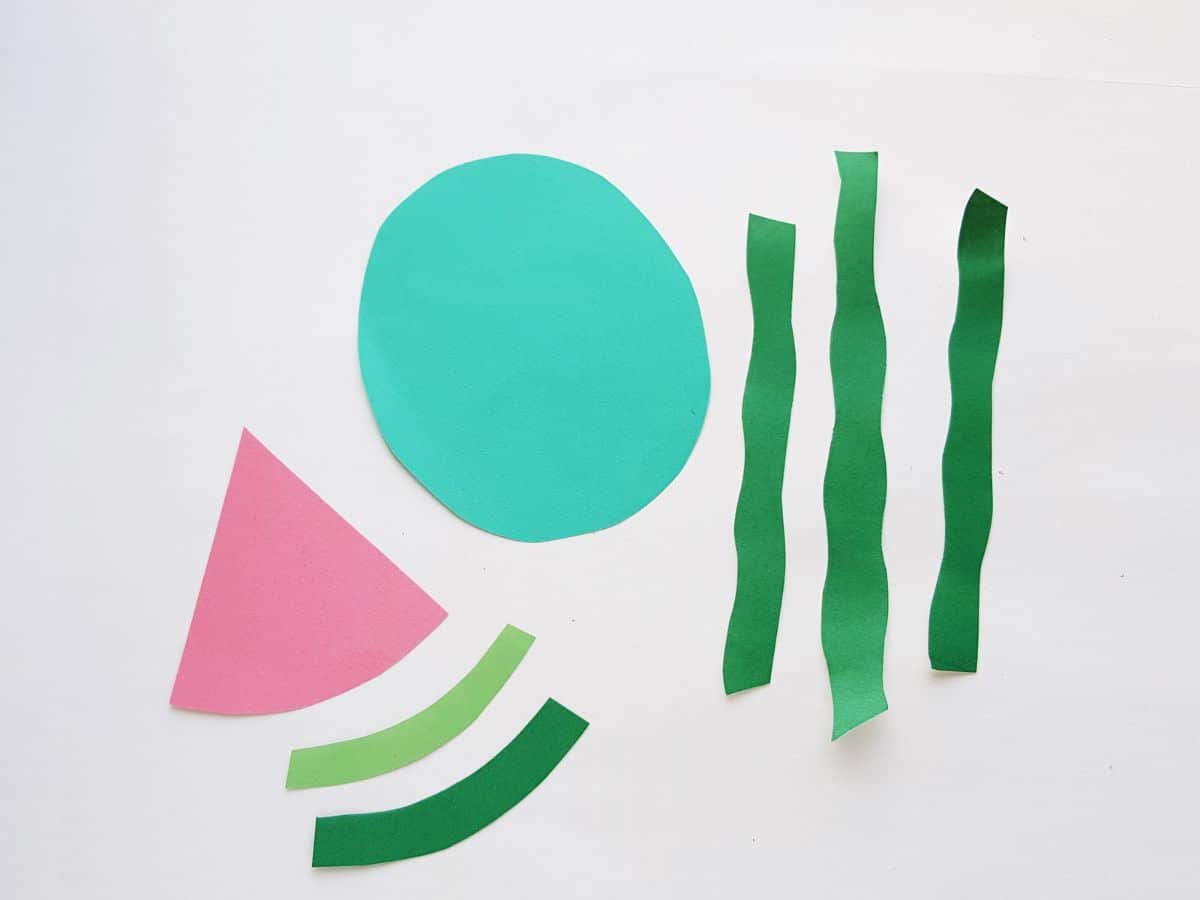 Step 2:
Attach the wavy stripe cutouts on the watermelon base pattern vertically.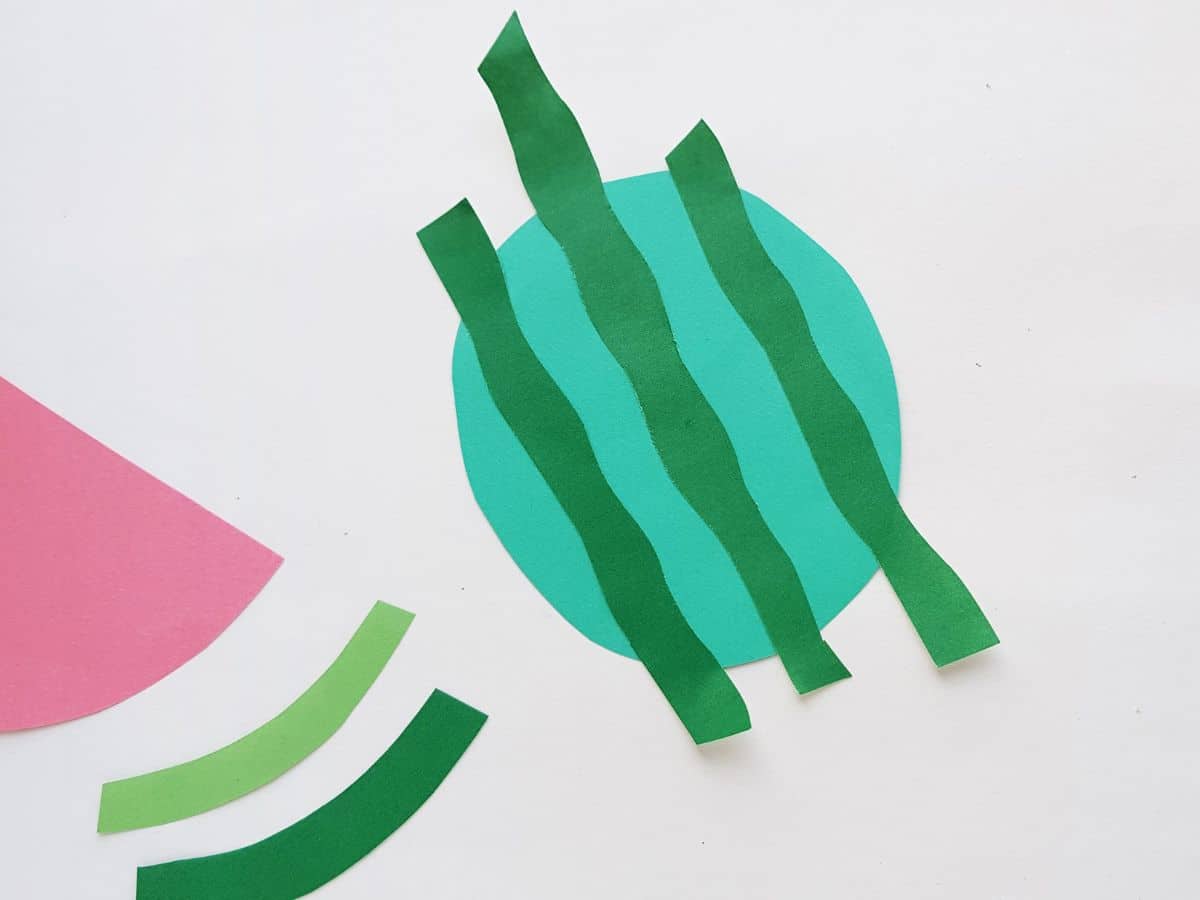 Step 3:

Use scissors to trim the extra parts of the stripes to align them with the watermelon base outline.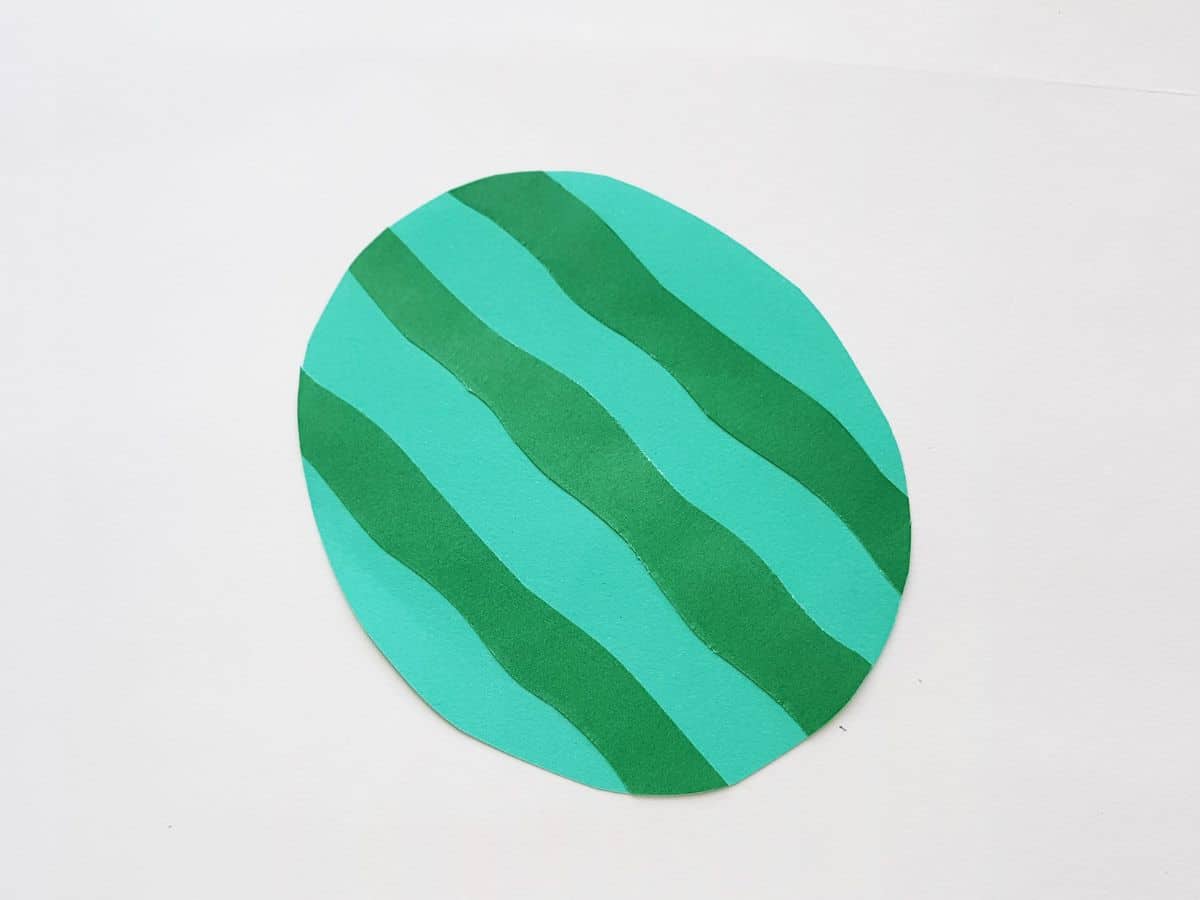 Step 4:
Attach the light green cutout along the broader end of the pink cutout.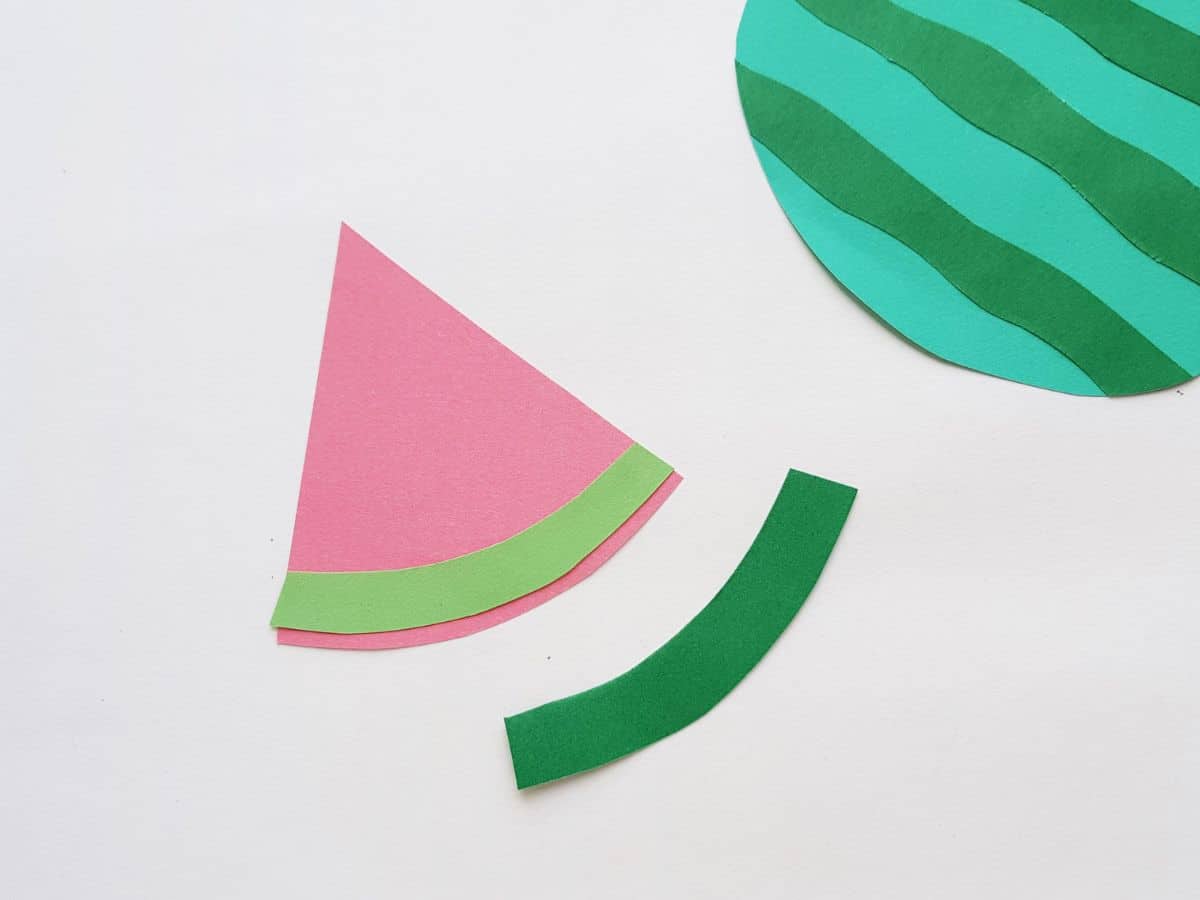 Step 5:
Attach the dark green pattern along the wider end of the pink pattern by overlapping the light green part by a cm.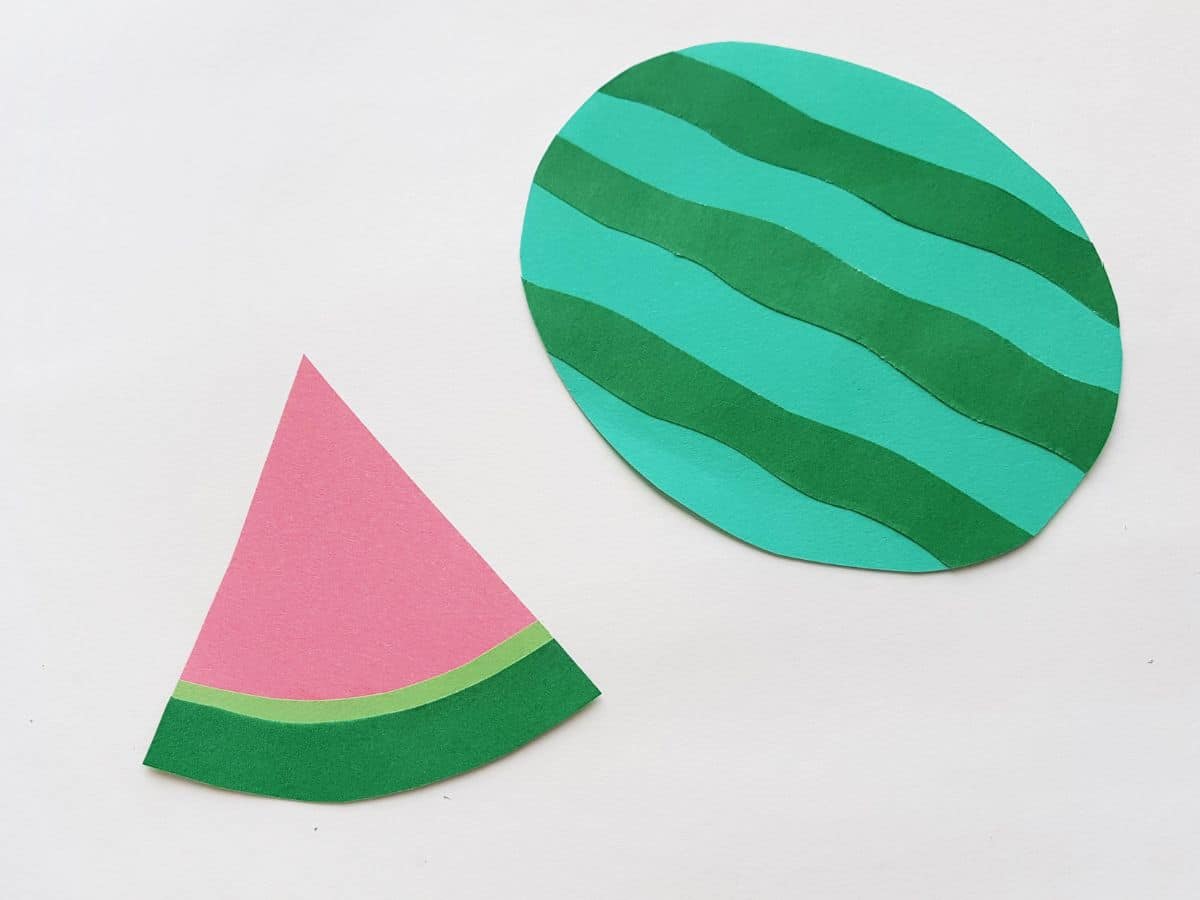 Step 6:
Use a a black sharpie to draw the watermelon seeds on the pink pattern. You can craft more slices similarly.