Why settle for store-bought playdough when you can easily create your own with just a few ingredients? This quick and easy recipe requires only 5 simple ingredients and minimal mixing time, making it a perfect activity for a rainy day or a last-minute playdate.
Best of all, you likely already have all the necessary ingredients, so you can dive right in and let your creativity run wild!
There's something special about making playdough from scratch that can't be replicated with store-bought options. It's a fun and interactive way to engage with your children, nieces, nephews, or grandchildren, and it's a fantastic sensory activity that can help with their development.
Plus, it's an excellent way to save money and reduce waste by avoiding single-use plastic containers.
You can even customize your playdough by adding food coloring or essential oils for a fun twist.
So, skip the store and whip up a batch of homemade playdough today. Your kids (and your wallet) will thank you!
As an Amazon Associate I earn from qualifying purchases. The links below may be affiliate links. Please read my disclosure policy for more information
Instructions:
Prep Time: 10 Minutes
Ingredients: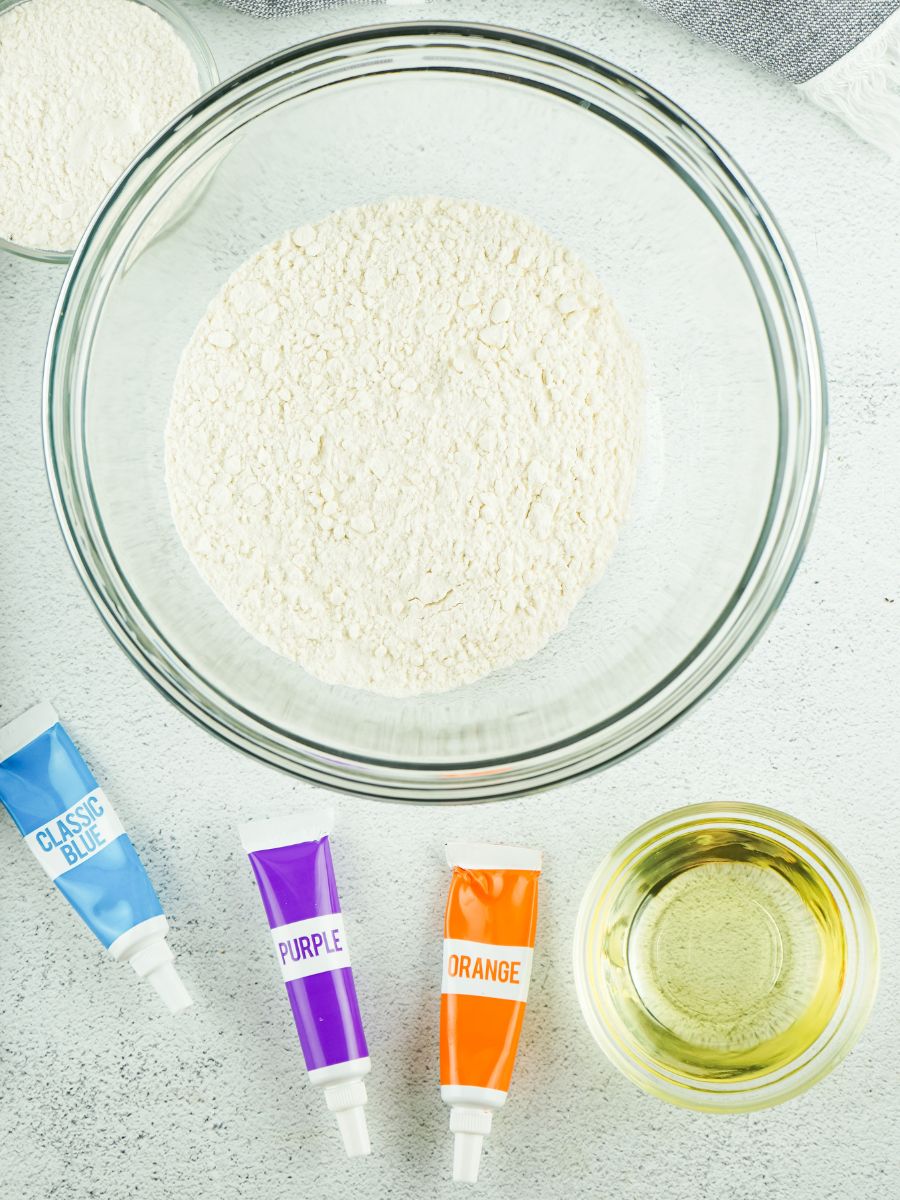 Method:
Step 1:
Mix together the salt and flour in a mixing bowl.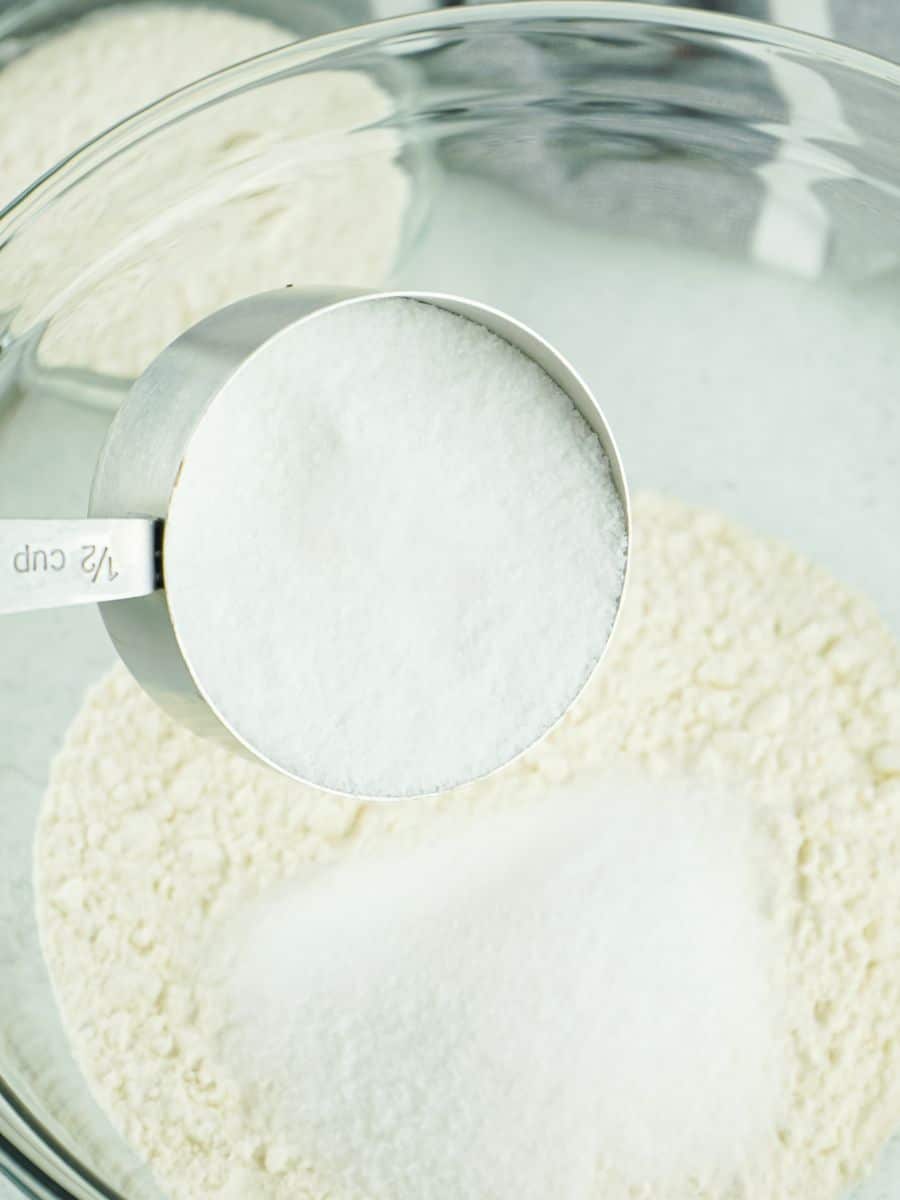 Step 2:
Add the food coloring to the water and mix them well. Then add the colored mixture to the flour mixture, along with the oil.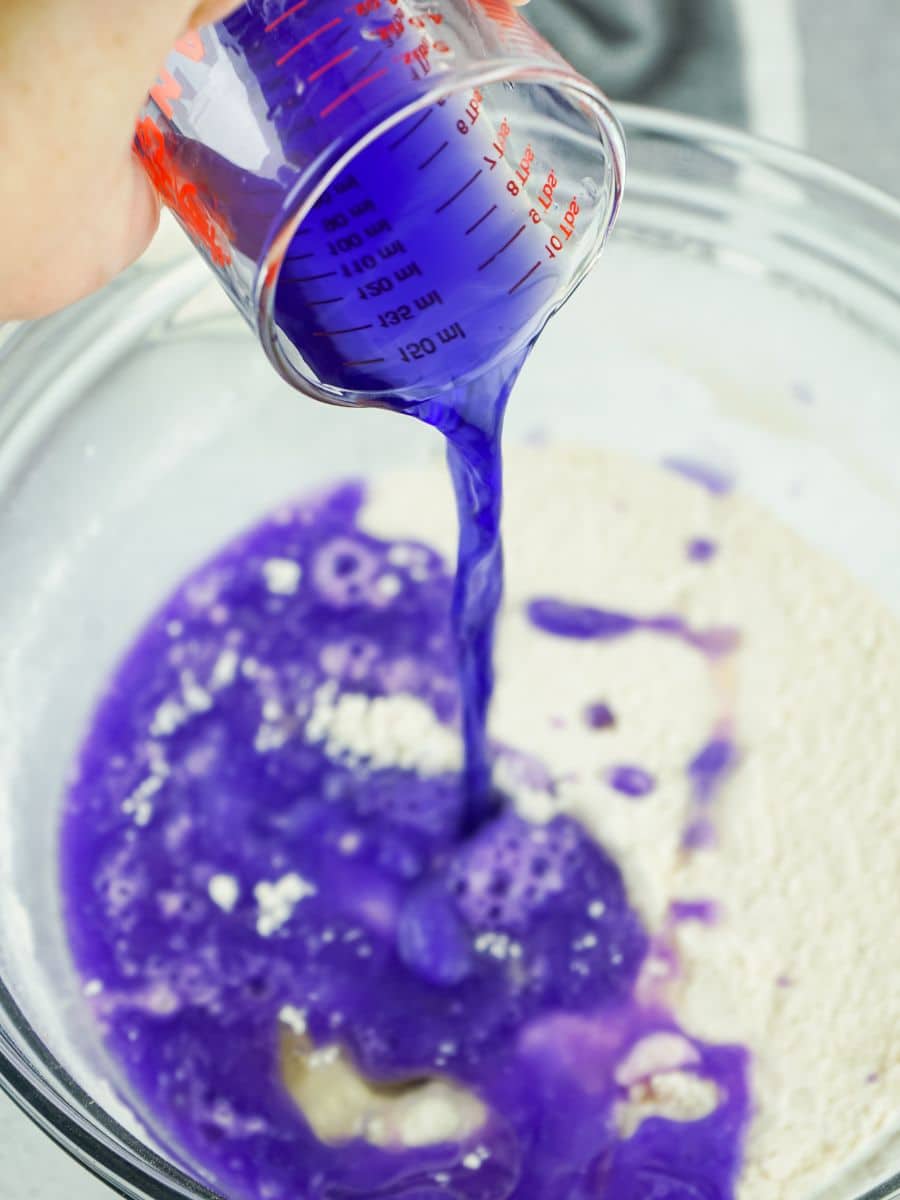 Step 3:
Stir together the ingredients (hands work very well for this). Mix, fold, and knead the dough until it reaches playdough consistency!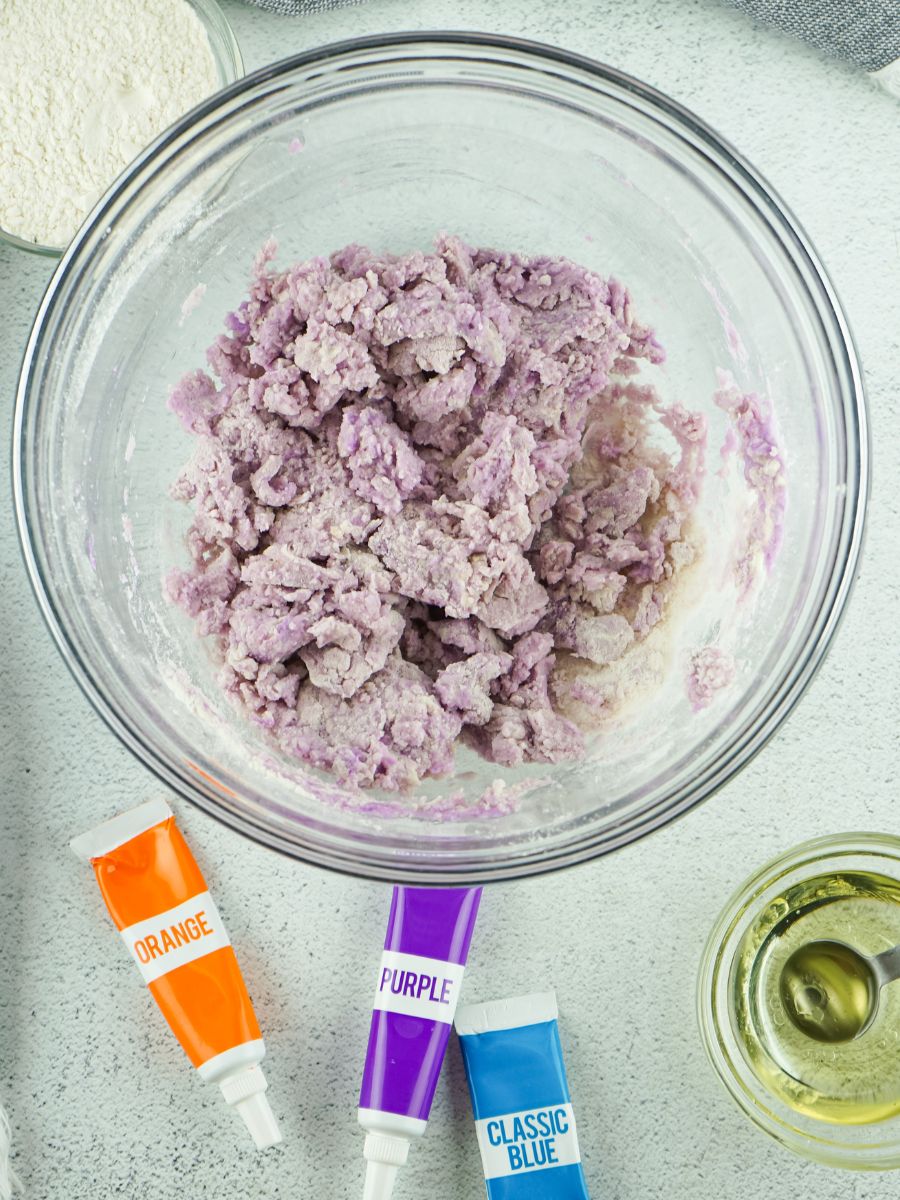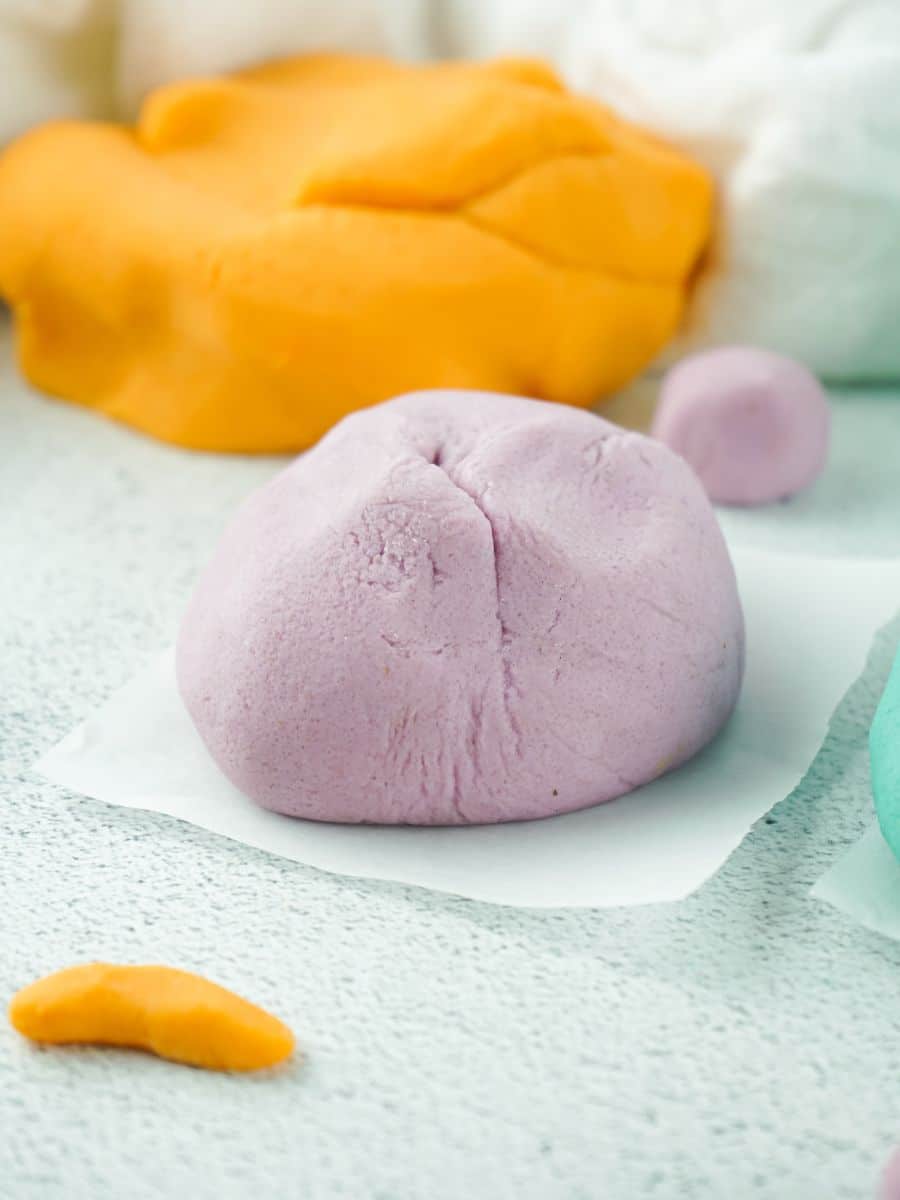 Make a few more colors and enjoy!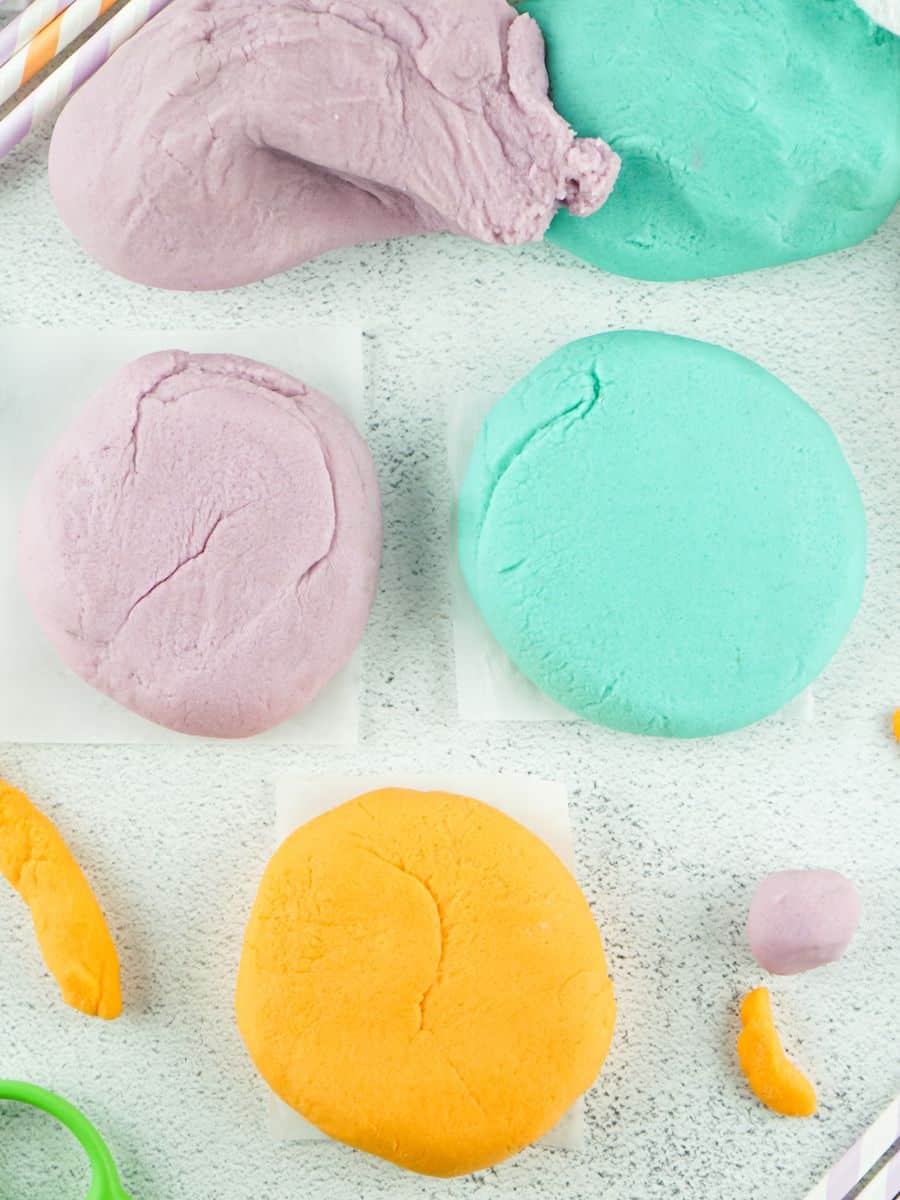 Tips for the Perfect Playdough
If the dough feels a little tacky, sprinkle on a tsp more flour until the desired consistency is reached.
Mixing the food coloring in the water helps to even the color out in the dough. It speeds the process up. If not, kneading time will go up about x4. Makes a more even color tone as well.
A great place to store this dough is in zip-lock baggies or containers with airtight lids.
If stored correctly, this playdough lasts a long time.
After storing it for the first night, I noticed it needed a touch more flour as it seemed to get tackier, but it was perfect after that.
Any oil is acceptable to use.
I would use gel colors for a brighter dye look.