Rocking chairs. They conjure up images of relaxing nights by the fire. Or grandmothers lovingly knitting clothes as they rock lazily back and forth.
As an Amazon Associate, I earn from qualifying purchases. The links below maybe affiliate links. Please read my disclosure policy for more information.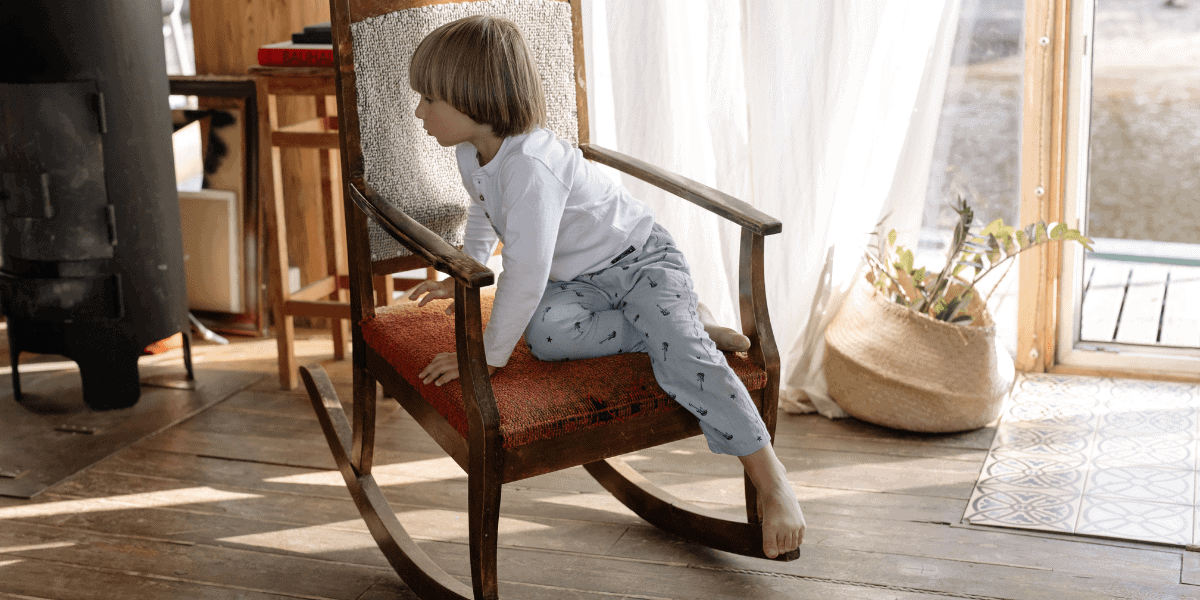 Perhaps you already own a rocking chair and then, unfortunately, you may have to relocate into a property that is smaller with more confined spaces. Or maybe you're a fan of tiny houses (an option that is becoming more popular due to traditional house prices escalation).
It could be that you have a newborn in your house and want a comfortable small rocker for your nursery that you can spend time bonding with your child in.
Whatever situation you find yourself in, here are some great chairs that are made specifically for those smaller spaces.
This chair has a frame made from birchwood, a timber that is both strong and resistant to decay. That gives you the confidence that this rocker is going to provide you with years of comfort. It can support a load of up to 150kg (330lb).
The PU leather upholstery is easy to clean which means you will have more time relaxing in the chair rather than cleaning it. A side pocket offers you the convenience of storing your favourite magazine, book, or snack within easy reach.
For those that have hardwood floors, removal mats under the chair legs ensure that your floor is protected as you lazily rock back and forth on a quiet Sunday afternoon.
For the traditionalists among you, here is a classical-looking rocking chair that will remind you of yesteryear.
Made from Asian hardwood, which is known for its durability and minimal cracking, you are going to have a rocking chair that looks so gorgeous for many years. If you need to restain the wood when it starts to appear faded, it's no problem.
The load limit is 136kg (300lb). The contour of the back of the chair makes for a comfortable rocking experience and you can either use cushions or a throw rug to add a higher degree of luxury to this rocker.
With a dark wood frame, this chair has an Asian feel.
The ottoman allows for those midnight feeding of your baby to be done in comfort as you both lean back and rock gently. When you're finished you can easily store the ottoman under the chair.
The upholstery is easy-clean so that you can quickly wipe the surface and soon have your infant back into his/her crib for precious sleep.
Who says that rocking chairs have to be confined only to your home? With this chair, you can take your rocker to the beach, sports match or camping.
The design allows for even weight distribution so that you can sit back in comfort and enjoy watching the world go by or your favourite team win. Then, when you're done, simply fold up the chair and store it away.
A flippable headrest provides an added element of comfort. While the upholstery is resistant to whatever weather you face (rain, sun or snow).
The load limit for this rocker is 114kg (250lb) which is on the lower end of the scale.
Here is an awesome chair that your kids will surely fight over regarding who is going to sit in it.
The colourful intergalactic theme is truly out of this world and created with non-toxic paint, so you know your children are going to be safe. It's an ideal addition to your child's bedroom, nursery, or kid's playroom.
Assembly only takes 10 minutes and your kids will be watching with eager anticipation as you put this amazing chair together. It is suited for ages 3 years to 12 years old.
A contemporary mix of traditional and modern makes this chair a great option for those wanting a more in-vogue rocker.
The high back and lumbar pillow provide your spine with the support needed for a comfortable and relaxing time with your child. The ottoman allows you to put your feet up and have a restful time bonding with your baby.
Yet this chair doesn't have to be confined solely to a nursery. You can place it in your living room and lay back watching your favorite TV show or reading. Put it on your patio and have a siesta in the shade as you gently rock yourself to sleep.
If you suffer from allergies, the fabric is resistant to dust and dirt.
The chair can be assembled in as little as 20 minutes and can support up to 136kg (300lb) in weight.
Another rocking chair for kids. A simple, aesthetically pleasing style that just invites you to sit on it and rock away.
The cushion seat and back will have your child relaxing in comfort as they nurse their toys, read their favorite comic, or play video games. The wooden frame is sturdy and will provide your child with many years of pleasure.
Suitable for ages 3 to 12.
Every girl dreams of becoming a princess someday, so why not give your little girl a throne that rocks (both literally and metaphorically).
This chair with its heart-shaped back cushion and tasseled seat cushion will surely win any young girl over. The MDF and solid wood framing were specifically chosen for their endurance so that your princess will have a chair that will last.
To protect your child's health the chair can be easily wiped with a dry cloth to remove dust and smudges or grime can be sent packing by using a damp, soapy cloth.
Suitable for "princesses" aged 3 years old to 6 years old.
Time to rock your world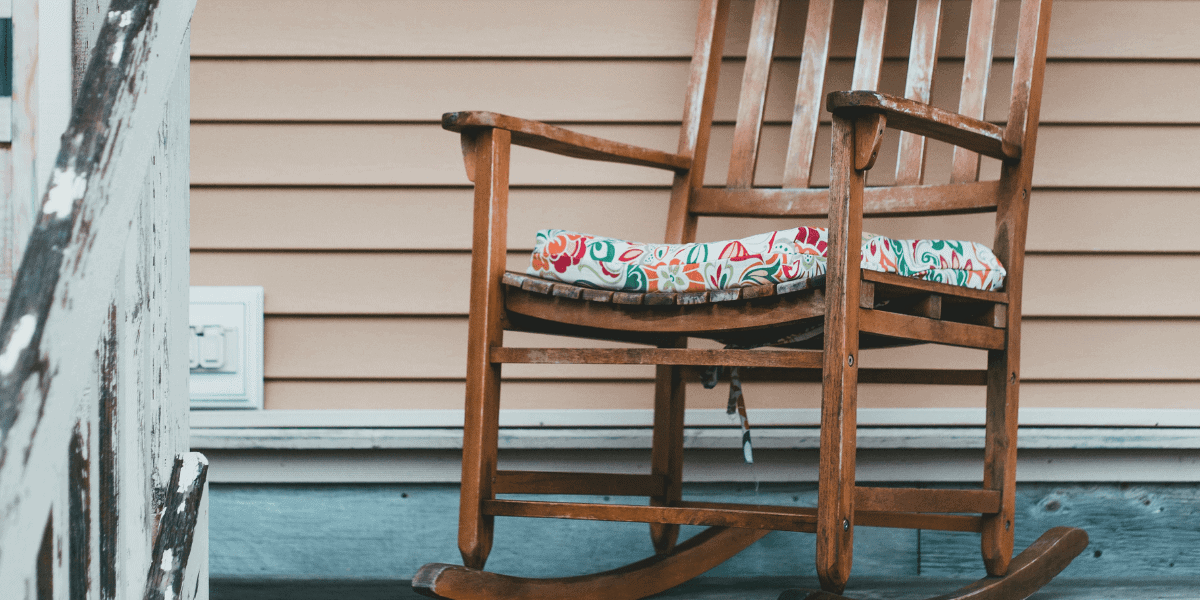 Since around 1725, rocking chairs have become a popular household item. The rocking motion gently soothes away any stress or tension so that you relax as you partake in your favourite activity.
If you find that you are confined with space, we have given you several options that can easily fit into smaller places. Also, your kids don't have to miss out. You now have a few choices of chairs that will satisfy both boys and girls.
The final step is just deciding which rocking chair looks best in your home.