This preschool horse craft is so much fun to do with your toddler. Whether you need arts and crafts for summer break or a rainy day, this horse craft will be perfect. If you like this you may also like our free cat, dog and panda papercraft.
As an Amazon Associate I earn from qualifying purchases. The links below may be affiliate links. Please read my disclosure policy for more information.
How to make a Paper craft horse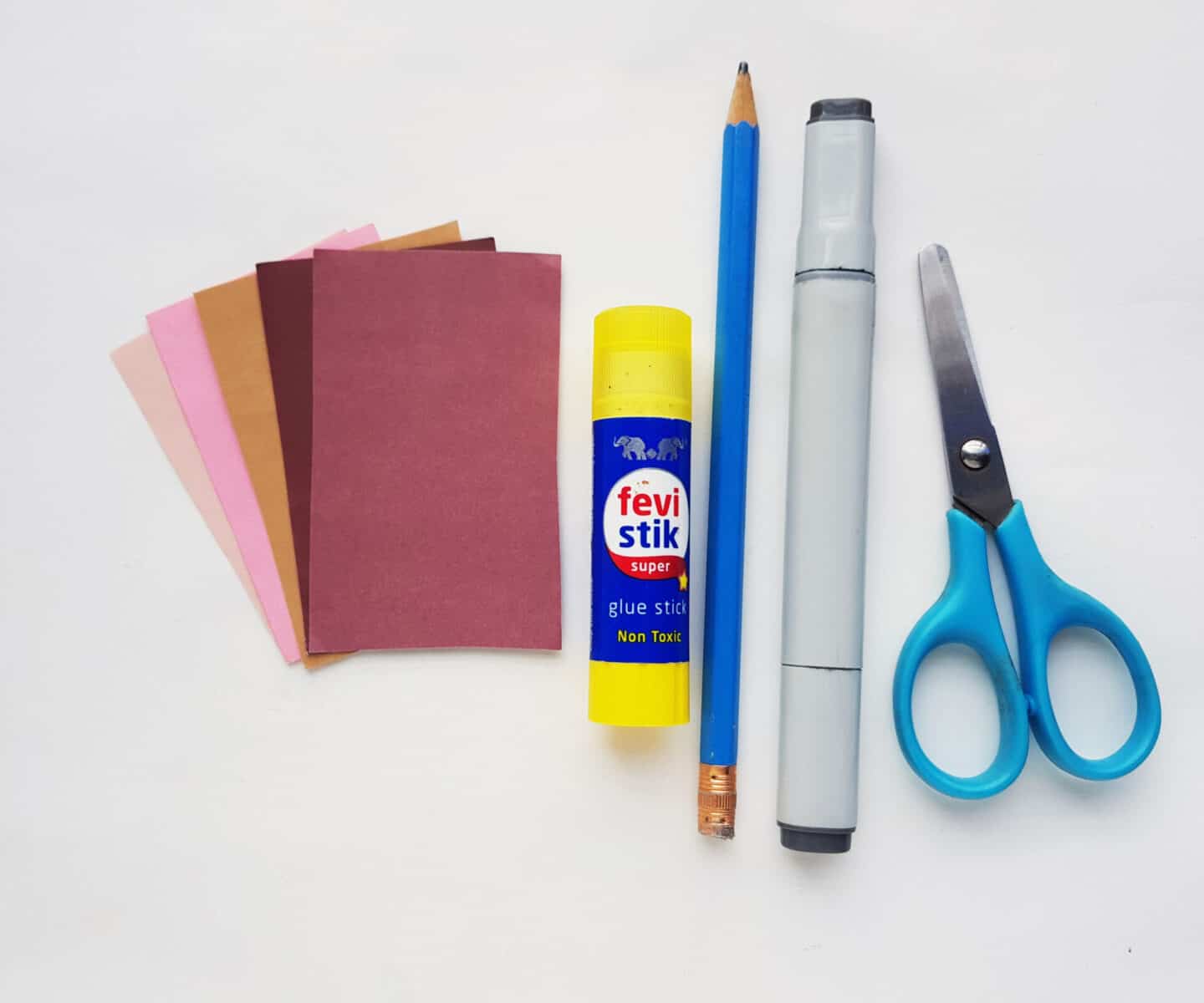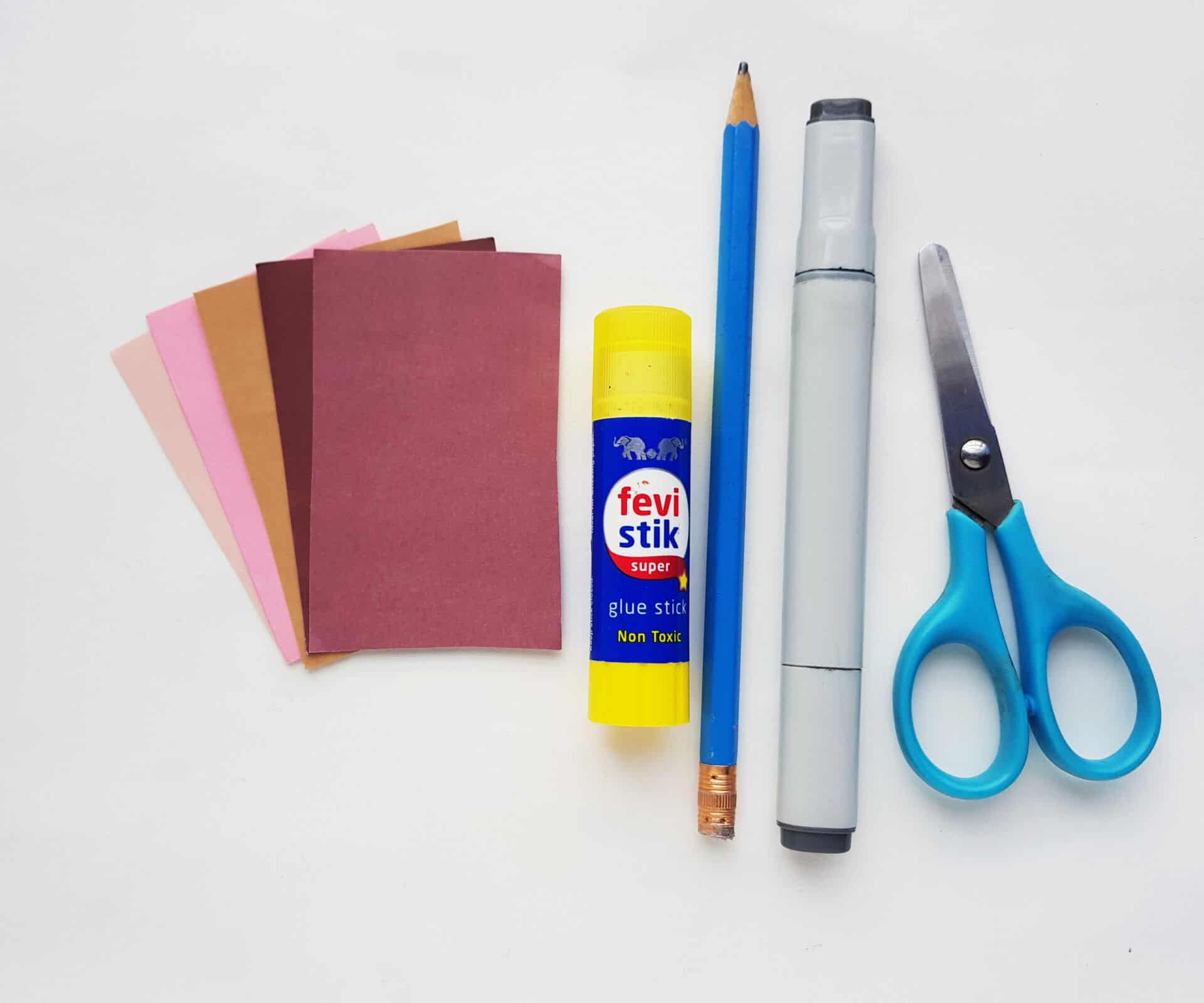 Instructions
Step 1:
Select colored craft papers of your choice to craft the paper horse. Trace the body and head patterns on the same colored paper, trace the lower face pattern on a lighter shade of paper; and trace the mane, tail and front hair patterns on a relatively darker shade of paper. Trace the hoofs and the inner ear patterns too. Cut out the traced patterns.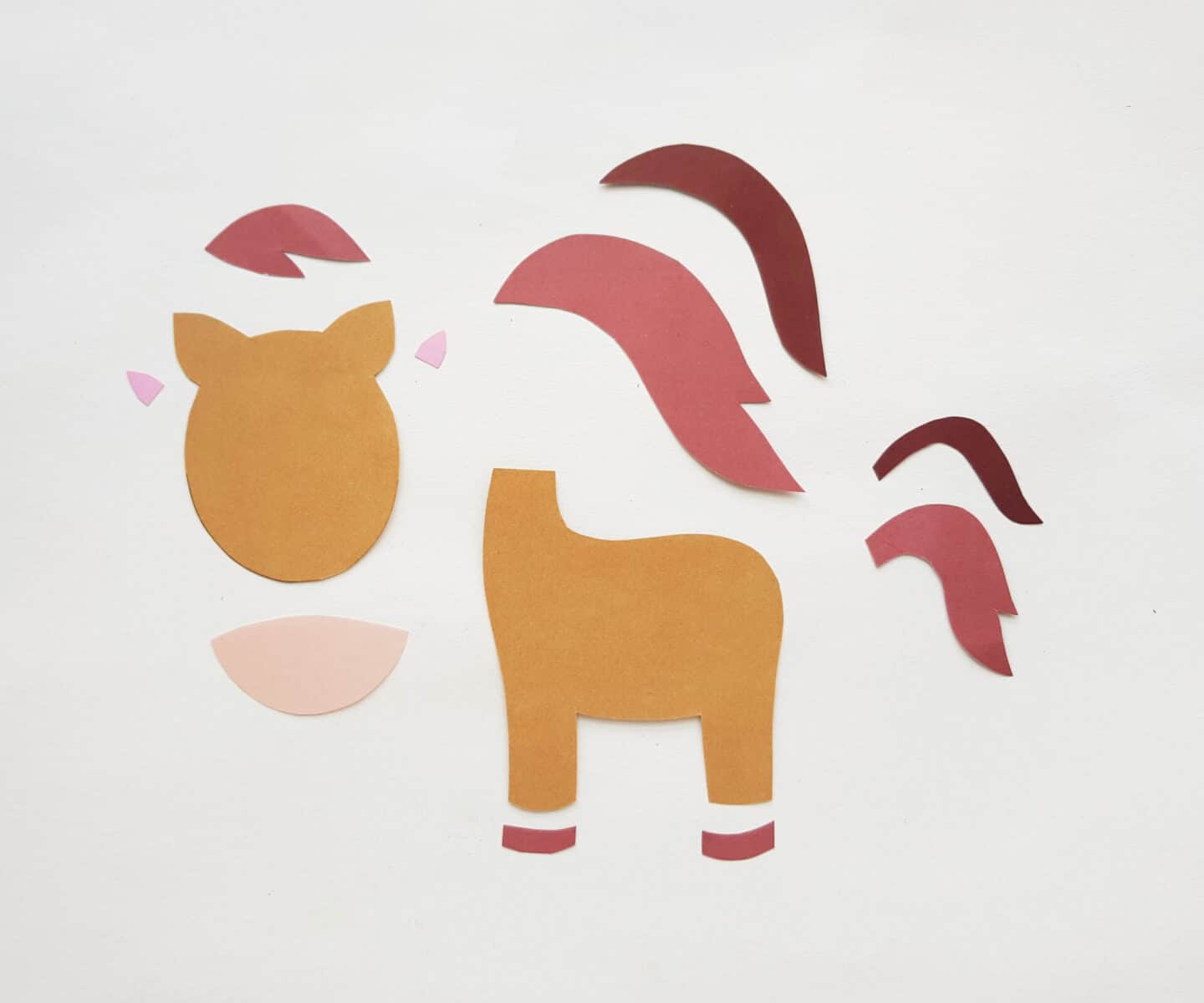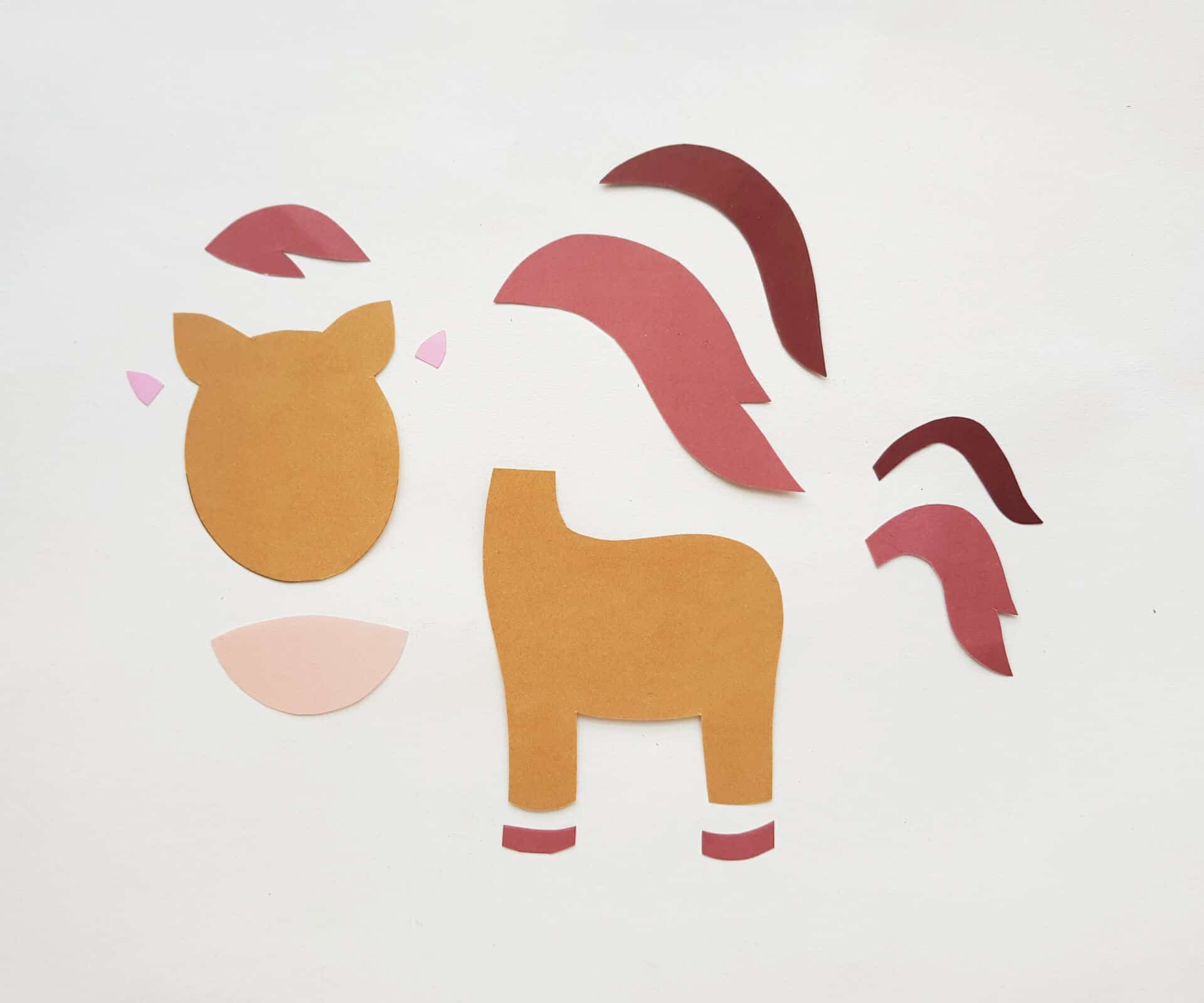 Step 2:
Attach the hoof cutouts on the bottom side of the leg parts; attach the inner ear cutouts in the middle of the ear parts attached to the head. Attach the smaller cutouts of the mane and tail patterns together to complete the patterns.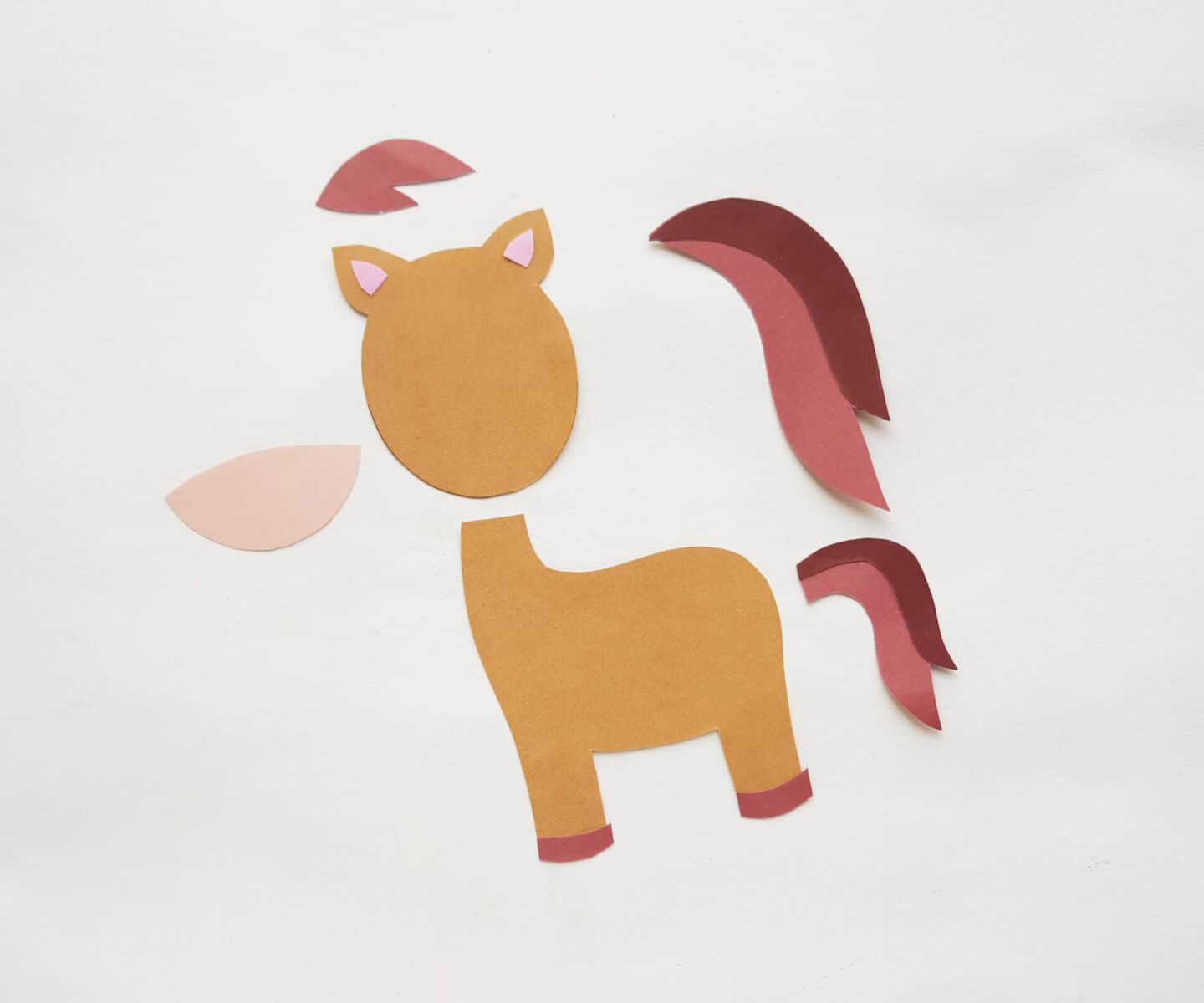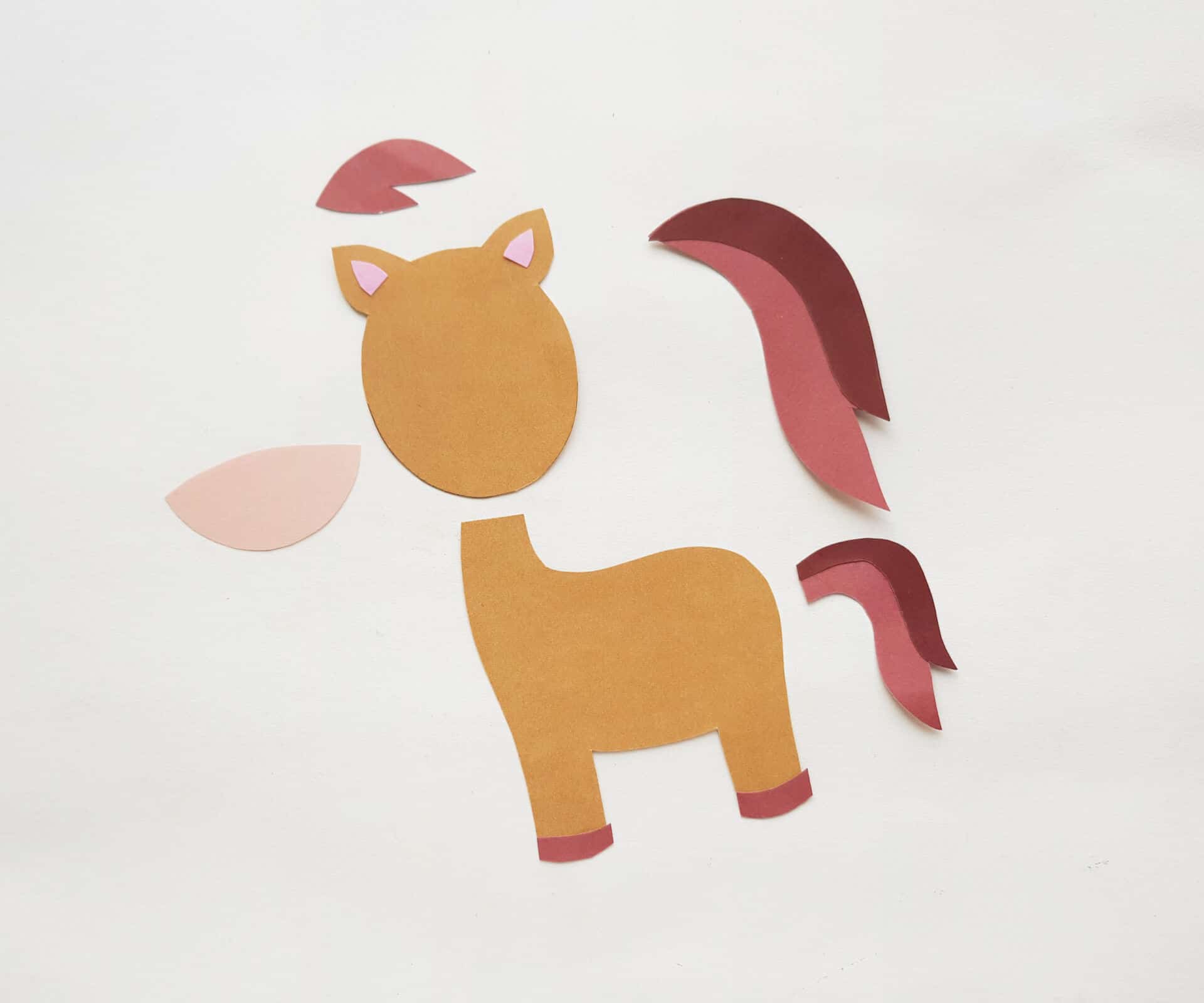 Step 3:
Attach the front hair cutout on the top side of the head pattern. Attach the tail pattern on the backside of the horse body pattern.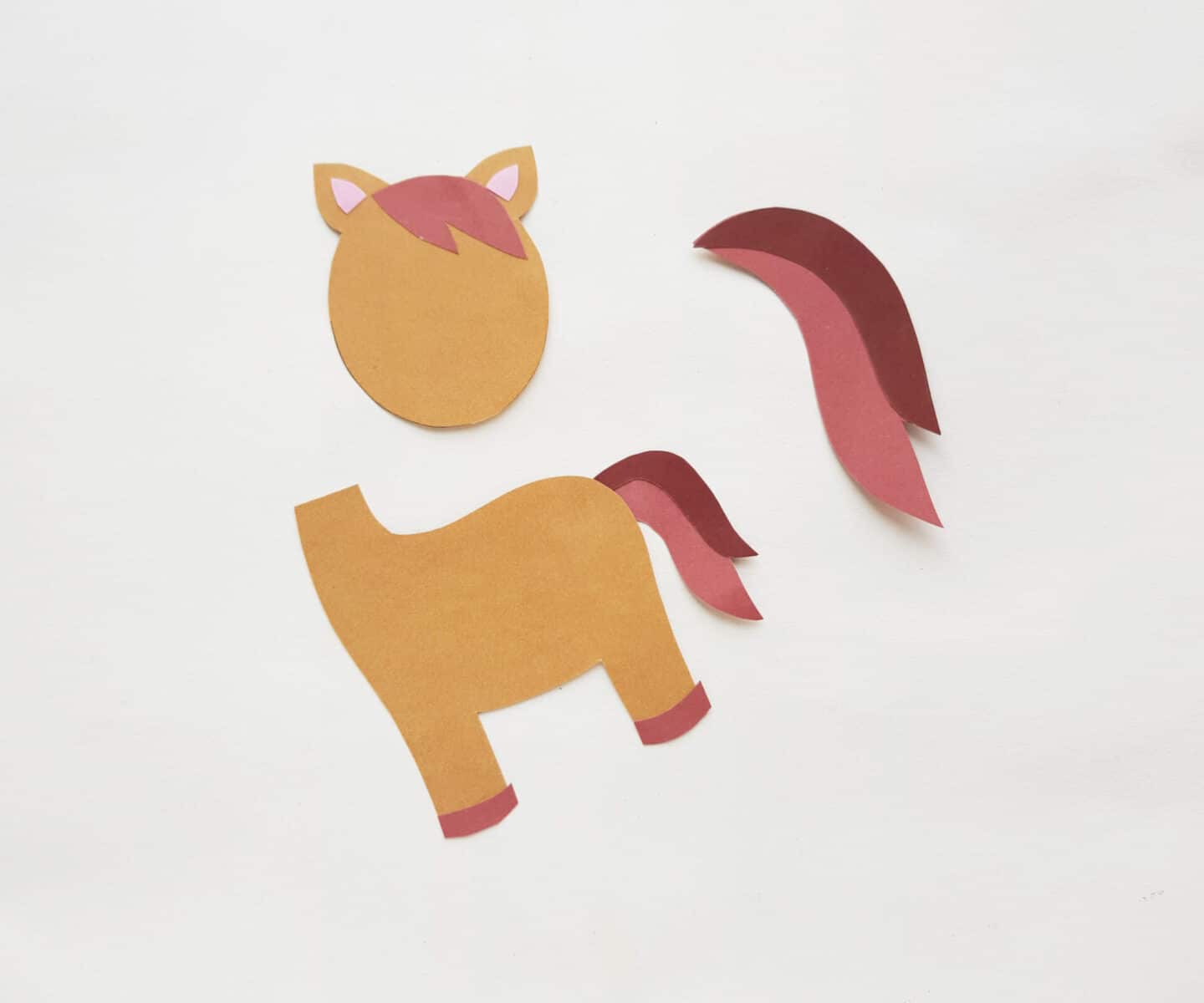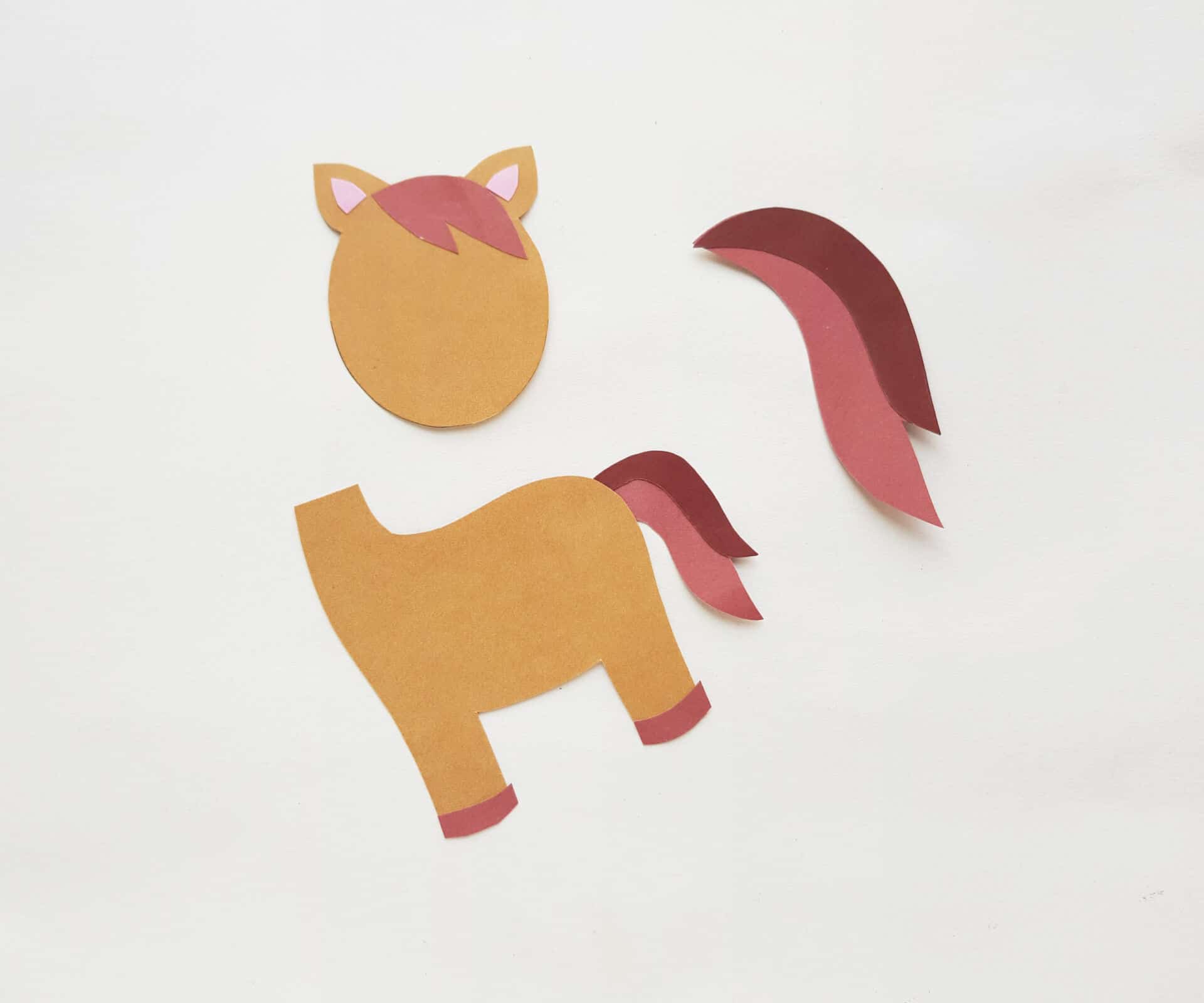 Step 4:
Attach the lower face cutout on the bottom side of the head pattern and attach the mane pattern on a side of the head pattern.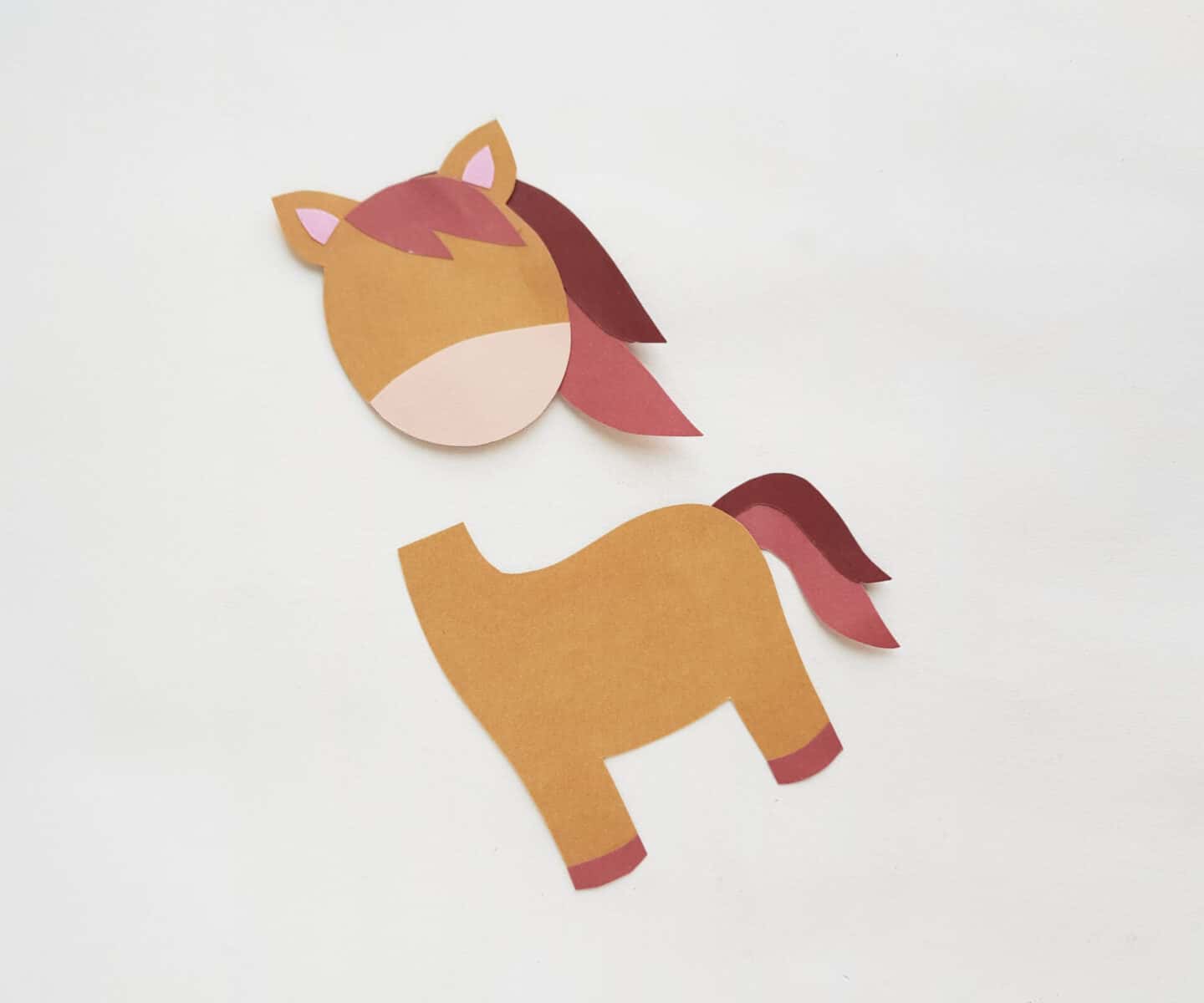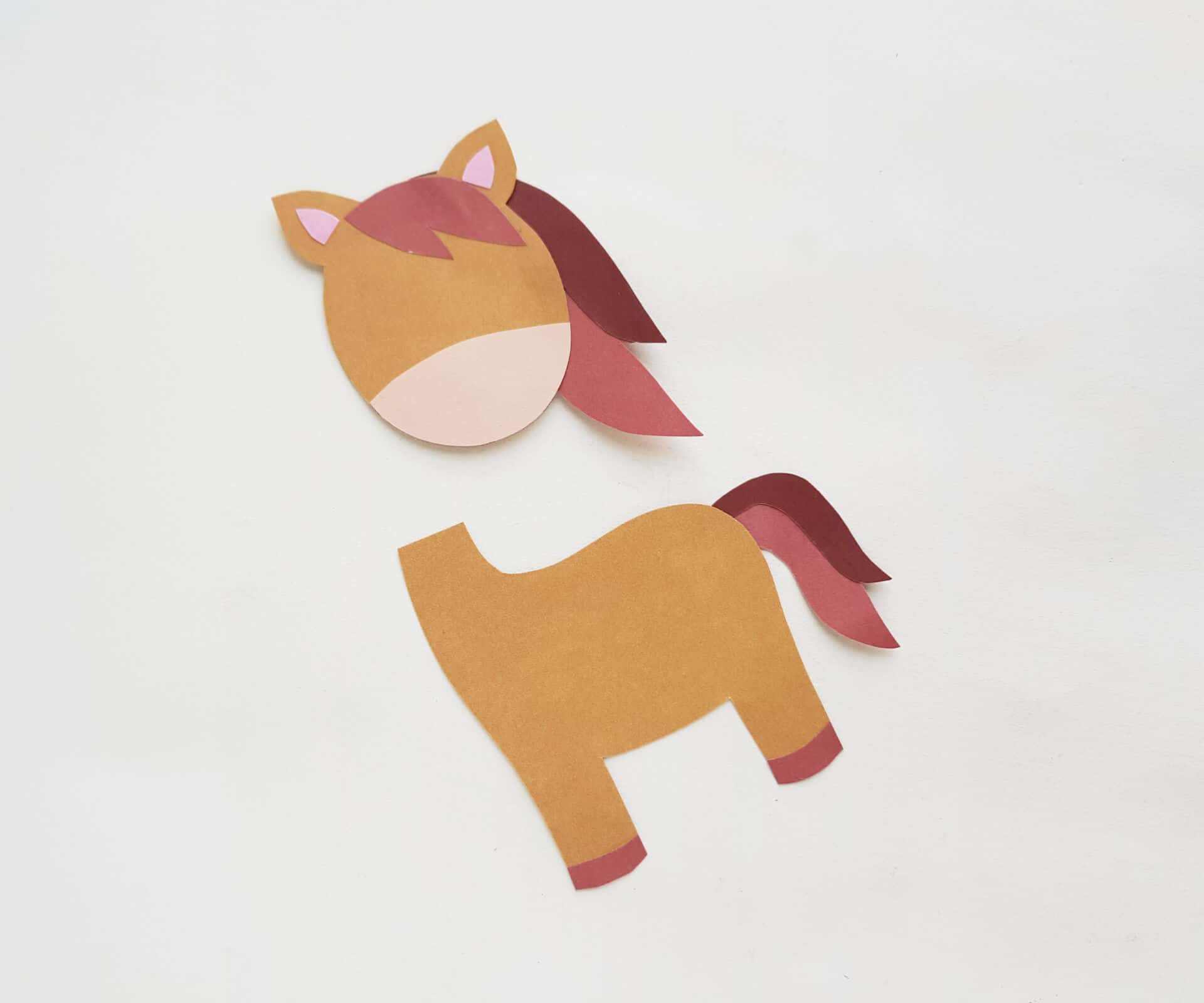 Step 5:
Attach the head pattern on the neck part of the body pattern.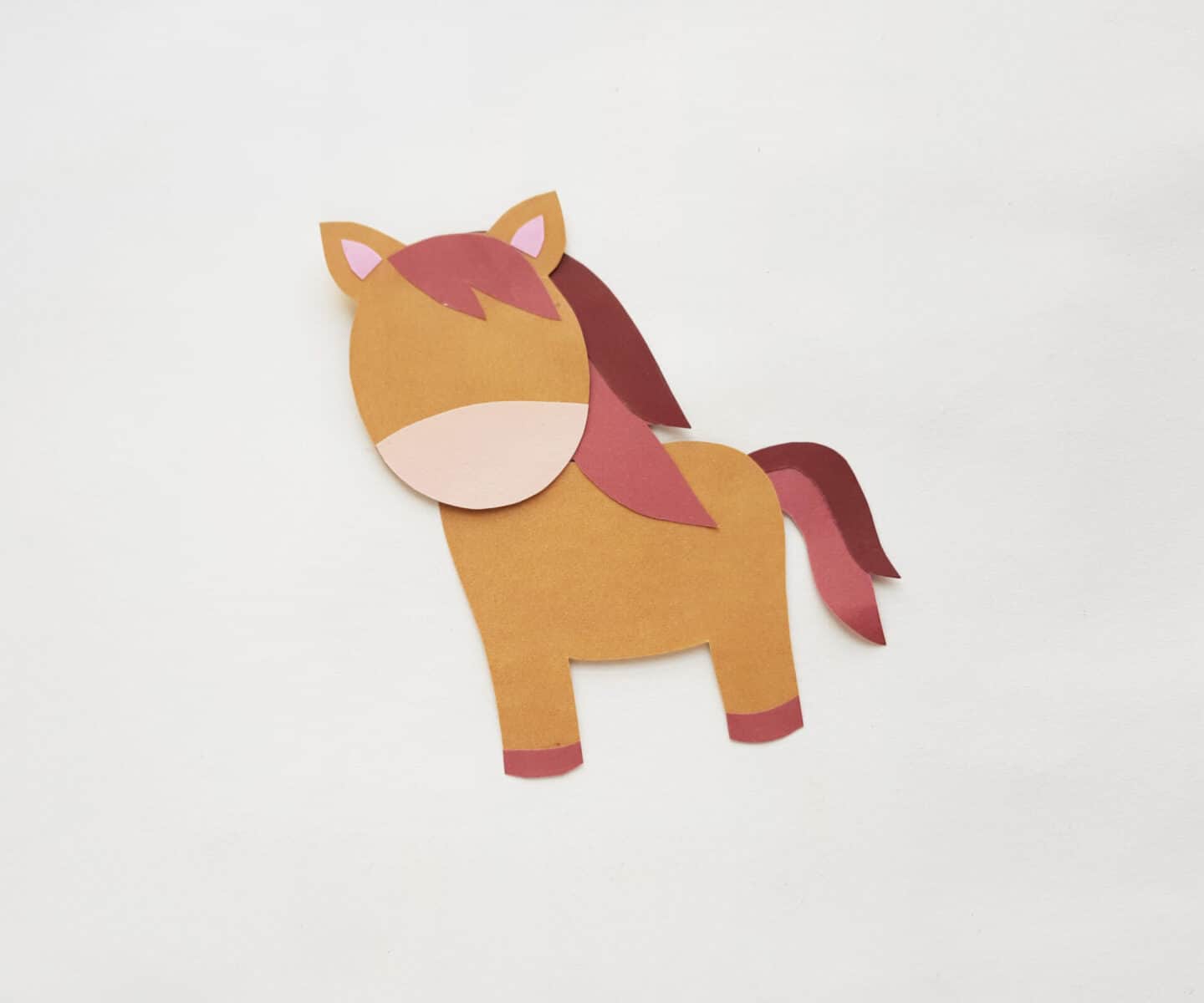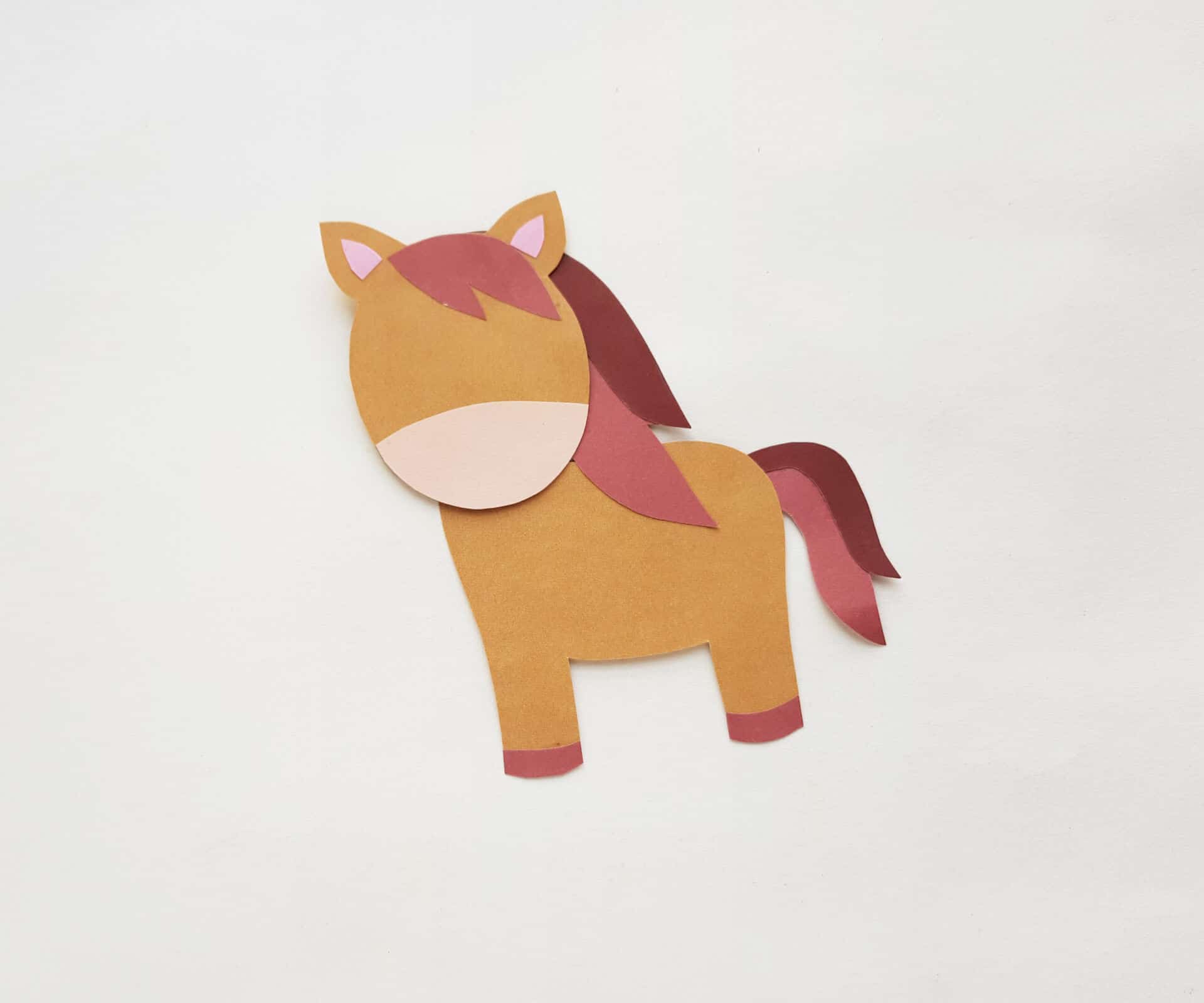 Step 6:
Attach the eye cutouts on the head pattern, near the top side. Use a sharpie to draw the nose and the mouth of the paper horse on the lower face pattern.