A mild detergent is a gentle detergent that uses fewer chemicals and can be kinder on the skin so they are great for using around the house if you have children or sensitive skin.
If you are concerned about using strong detergents that are filled with chemicals, there are mild detergents available, both store-bought and homemade. We take a look at different mild detergents and examples of how they can be used around the home. Mild detergents are particularly helpful if you have children or pets who may be more sensitive to the ingredients in standard cleaning products.
If you have noticed that you get a rash or itchy skin after using standard detergent you may want to explore the use of wild detergents.
As an Amazon Associate, I earn from qualifying purchases. The links below may be affiliate links. Please read my disclosure policy for more information.
What is Mild Detergent?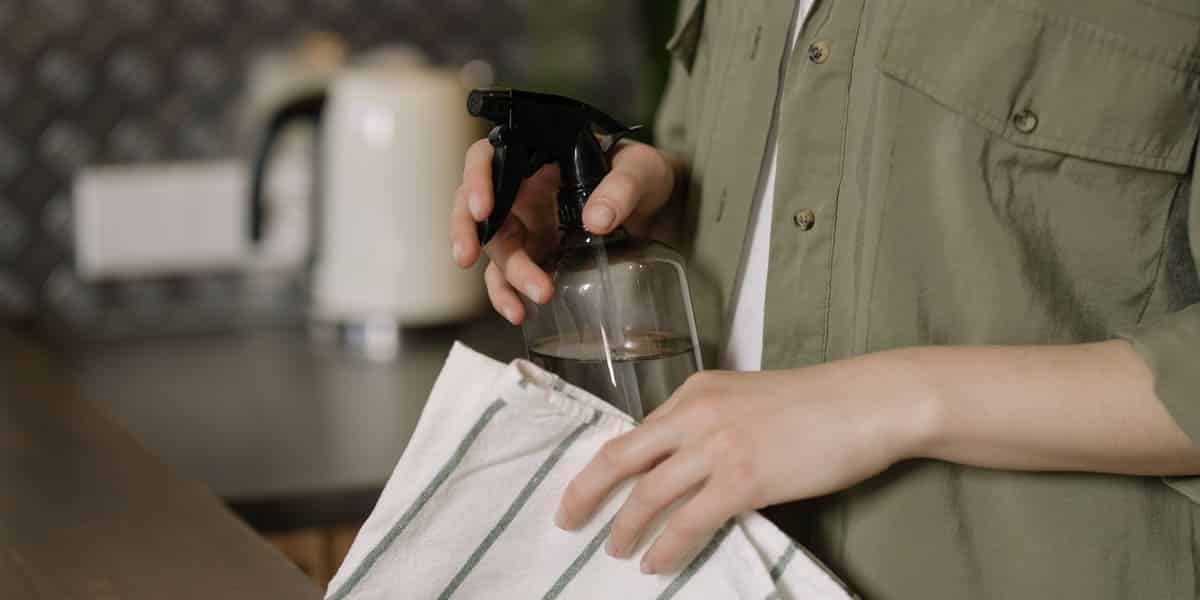 Many commercial soaps that we use around our home contain builders, a compound that contains chemicals that help to remove dirt and grease. While the removal of dirt is a good thing, many of the chemicals found in standard detergents are irritants and can be harmful to our bodies.
Mild detergents contain surfactants that have the ability to dissolve dirt and grease but they do not contain the harsher chemicals.
Mild detergents can be used for washing laundry, dishwashing, and washing surfaces around the home. Generally, a mild detergent can do just as good a job as commercial detergents that contain boulders, although you may need to explore natural options to remove stains if a mild detergent does not do the trick.
The pH level in commercial detergents averages is 9 to 10 and your skin's pH level is around 4 to 5, therefore, you can see why detergents can disrupt the natural pH balance of your skin. A mild detergent will usually have a pH level of between 7 and 8.
The Benefits of using Mild Detergent
Mild detergents have many benefits, including:
Mild detergent is kinder to sensitive skin
It can cut through grease without harmful chemicals
You can use mild detergents with your hands as they are not as abrasive as standard detergents
Mild soaps can be used on sensitive skin and are good for acne
They are kinder to nature and the environment
The air quality in your home will be better as there will be no harsh chemicals lingering
You can enjoy lots of natural fragrances
They are easy to find in supermarkets and hardware stores
You don't have to worry if your kids or pets touch the products (although you will still need to follow medical advice if your child or pet ingests any cleaning products)
What is Classed as a Mild Detergent?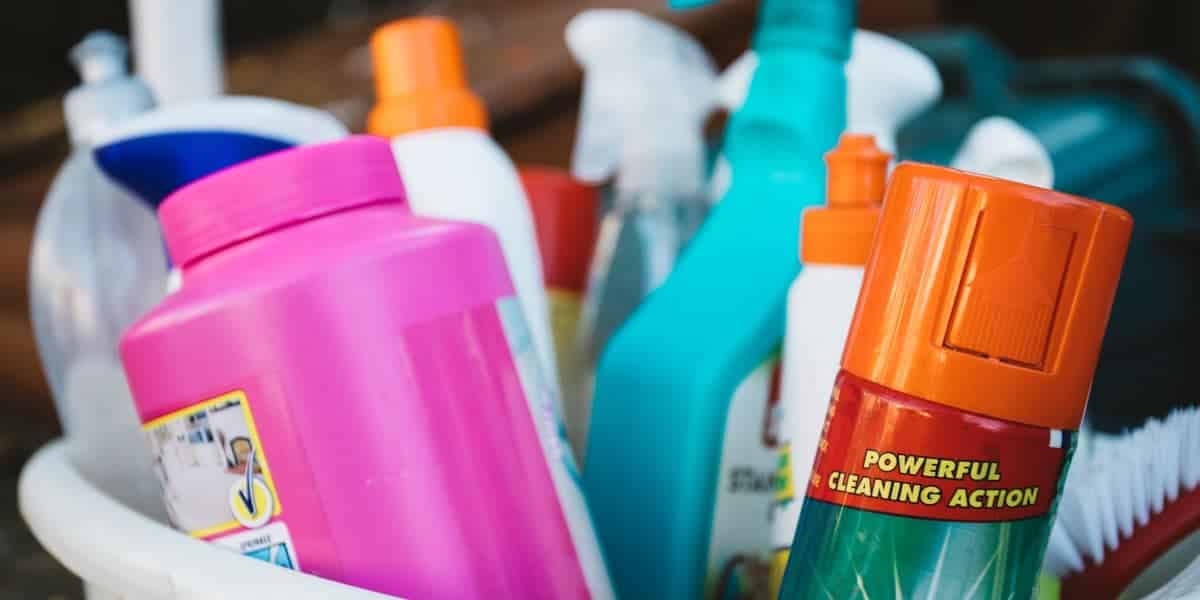 Mild detergent is more gentle than standard detergent and is not caustic so generally does not contain any bleach. If you see any ingredients that are 'builders' in them or contain ammonia and other toxins then it is not a mild detergent.
Standard detergents are generally seen as more able to tackle stains such as bicycle oil, red wine, and food dye so products that advertise their stain-busting qualities should be checked for chemicals.
As explained, a detergent that has a pH level lower than 8 can be classed as a mild detergent.
The Difference Between Detergents and Soaps
Soaps and detergents have a similar makeup in that they both contain surfactants that cut through grease and grime when added to water. In essence, the surfactants reduce the tension of the water so that dirt washes away more easily.
Both soaps and detergents contain fat or oil mixed with caustic ingredients, such as lye. The difference, however, is that soaps are generally comprised of made from natural animal fats or vegetable oils and detergents use synthetic ingredients such as petroleum.
It is important to understand the difference as this will help you when searching for mild detergents to use at home.
Common Mild Soaps and Detergents
We take a look at the most popular mild soaps and detergents used around the home and on the body.
Washing Detergents
Whether it is a liquid dishwashing soap or dishwasher cleaner you can get mild detergents for cleaning up your dishes, pots, and pans. Mild detergents will get the dirt and grease away from everyday crockery, cups, pots, and pans.
You can also soak stubborn stains, such as the dreaded lasagne dishes, in mild detergents to work and allow the surfactants to get to work. The same goes for mild dishwasher detergents that are not as harsh as standard tablets.
Dishwashing soap is arguably the most common detergent used around the home and is great for many other things, such as cleaning jewelry, remaining stains from upholstery, and cleaning bicycles.
As you will use dish soap frequently and with your hands, it is one of the first cleaning products that you should change if you are using standard detergents.
Laundry Detergent
Liquid laundry detergent is likely to be the second most common detergent used in your home. Delicate detergents are kinder to the skin and cause less irritation.
Even the brands that advertise gentle formulations of standard detergent can cause rashes and itchy skin so you should read the ingredients on labels carefully.
If you do not mind using the standard laundry detergents when washing your clothes you may want to consider using mild detergents on your children's clothes and blankets as their skin will be more sensitive than yours.
Floor Cleaner
Products such as Pine-Sol and Citra-Solv are popular floor cleaners that use a mild, oil-based detergent. These detergents are great for cleaning the everyday mess from floors and can be watered down as much as you need to.
So, for everyday washes, you can use 1/4 cup of floor detergent for every gallon of water, and for a more thorough clean you can add a little more. Be careful not to add too much detergent as it can make the floor slippery.
You should also check the fragrance of floor cleaners as they can often smell strong and some scents can be overpowering.
Shampoos for Body and Hair
Shampoos are a type of soap that is designed to remove dirt and oil from the body and hair. Any trip the one drugstore will be met with an array of body and hair shampoos to choose from, all varying in mildness levels.
Baby shampoos are generally the mildest as they are formulated with sensitive skin in mind. As well as being used on the skin, gentler shampoos can be used for handwashing delicate clothing such as hand-knitted cardigans or velvet.
You will find a great selection of baby shampoos and sensitive shampoos for children in your local drugstore of specialized baby stores online.
The Best Mild Detergents
We take a look at some of the best mild detergents on the market. Most you can get in your usual grocery store, drugstore, or hardware store and some you may need to shop online for places that carry more eco-friendly detergents.
You will find that some of the products are
How to Make Mild Detergent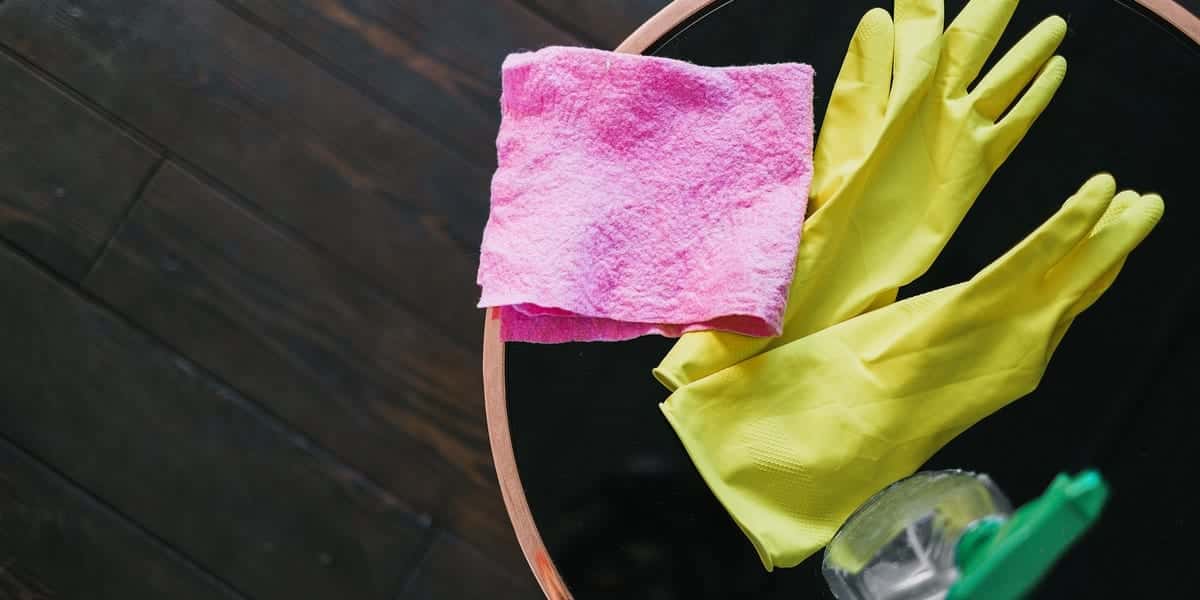 If you would prefer to make your mild detergent at home you can do so relatively easily. You will need the following ingredients :
Instructions:
Finely grate the soap with a cheese grater
Add the grated soap to the washing soda
Add a drop of essential oil of your choice 
Place in your food blender and blend until you have a fine powder
Store in a container 
The homemade mild detergent powder can then be added to a sink full of water, your washing machine, or sprinkled on the floor before mopping.
If the standard homemade mild detergent does not work on stains, especially on clothes or upholstery you may need to look at other natural stain-removing remedies.
Often, items found around the kitchen, such as distilled vinegar and bicarbonate of soda can help to get rid of stains.
Summary
If you are looking to make your home more environmentally friendly and want to use products that are kinder to your skin and your children's skin, using mild detergents is best.
Many commercially popular detergents and soaps contain harsh chemicals that destroy the pH balance of the skin and can irritate the body. While you may pay a little extra for natural and mild detergents they are better for both you and the world and are a worthwhile investment.