Whether you're a new mom or a mom that is trying to learn from past mishaps and mistakes, you just want to do everything you can to provide the best nutrition possible for your baby.
Breast milk is known to be packed with antibodies and nutrients that will help to protect your baby from illnesses. However, pumping and storing your breastmilk can come with quite a few challenges.
Most moms will try to keep a steady supply of milk on hand for their babies, but storing breast milk properly is essential to preserving its quality. If you don't store it properly, then it can become unsafe for your baby to consume. 
This is where mini fridges come in handy for breast milk. Portable mini fridges are the most ideal situation for storing breast milk. Their size is perfect to fit into most spaces and they are large enough to hold a good amount of milk bottles or bags.
The best mini fridge has features like temperature control and adjustable shelves. There are also many different types and brands of mini-fridges, so finding and choosing the right one for you can become a bit of a task. 
As an Amazon Associate, I earn from qualifying purchases. The links below may be affiliate links. Please read my disclosure policy for more information.
What Should You Be Looking For In A Mini Fridge For Breastmilk?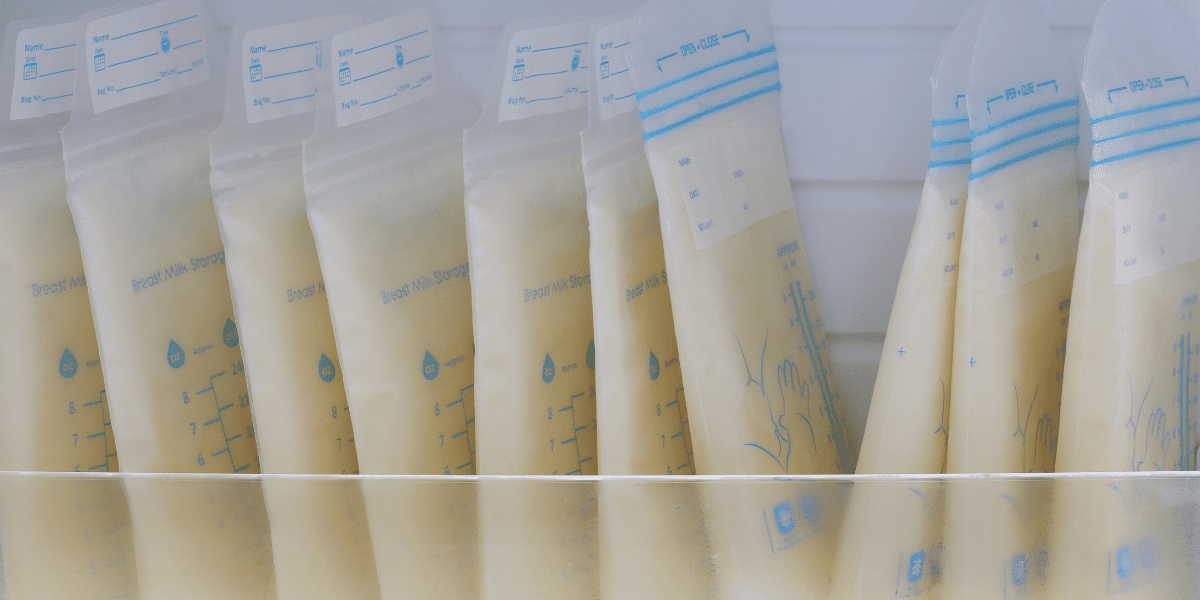 You should remember a few things when choosing a milk fridge for your breast milk. Firstly, consider the size of your fridge.
If it isn't big enough for your bottles or bags, then there really isn't much point in purchasing it. You need to weigh the options as it also depends on how much milk you want to store. 
Secondly, think of the features you'd like to have or need. If you want to store a lot of milk, then you might want to consider a mini fridge with adjustable shelves or temperature control.
Ensure that the fridge has a good seal so your milk remains fresh.
Lastly, consider your budget and what you can actually afford. Mini fridges can range in price, so choose the one that fits your needs and budget.
Can Breastmilk Be Stored In A Mini Fridge?
Yes, breastmilk can be stored in a mini fridge in the same way it can be stored in a full-sized fridge. The length of time your breast milk can be stored in a mini fridge will vary depending on the type of mini fridge and the settings you use. 
If you have a mini fridge with adjustable temperature control, then you can store breast milk for up to 4 days. However, if your mini fridge doesn't have temperature control, you shouldn't store it for more than two days.
Either way, it's always best to label your milk with the date it was stored in order for you to keep track of how long it's been in the fridge.
How To Choose The Best Mini Fridge For Breastmilk Storage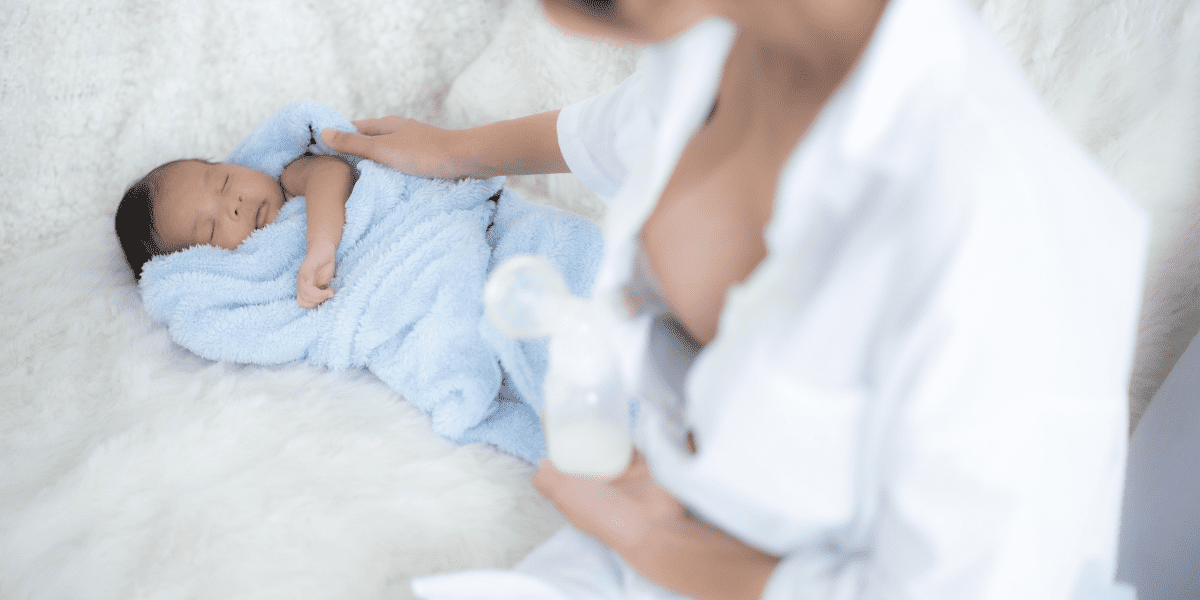 When you decide you want to get a mini fridge for your breast milk, some key features should be considered before ensuring that you're 100%. Here are the most important ones to keep in mind: 
Temperature Control
It's a helpful feature for you to be able to adjust the temperature of your breast milk. It will allow you to choose how cold your milk gets, and so you'll be able to know how long you can store it.
To store it safely, you need the fridge to maintain a temperature of around 39 degrees Fahrenheit (4 degrees Celsius). It's vital to ensure that the fridge you purchase can safely maintain this average temperature in all its compartments.
Size and Capacity
You will want the capacity for breast milk storage to be at least 4 litres. This will be enough to fit about 3 or 4 17-ounce baby bottles.
Something else to consider is if you want to store your pump parts within the mini fridge too. If you keep your breast pump parts in the fridge, then this means you won't have to sterilise them with each use.
Portability
Having a mini fridge that has good portability means that you're able to easily carry and move your breast milk from one place to another whilst also having all of the cooling capacity, whether you're indoors or outdoors.
Portability makes life so much easier for working and breastfeeding moms. Having a small portable mini fridge is a great option for storing and transporting breast milk between home life and work life.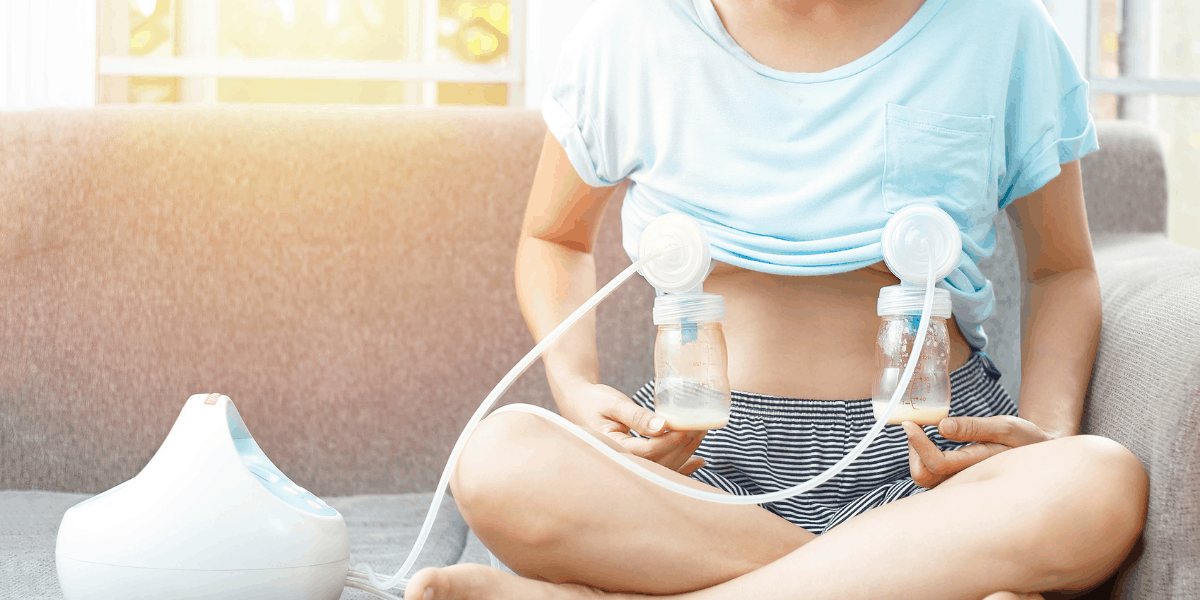 Storage Time
It's important to know how long you can store your breast milk. If you want to store your breastmilk for up to 7b days then you might prefer a more longer-term milk storage option.
However, if you prefer giving your babies breast milk that is as fresh as possible then this is better suited with short-term storage options.
We're here to assist as we have compiled a list of the 10 Best Mini Fridges for Breast Milk below.
4.4/5
$79.99
This convenient and lightweight mini fridge is a 10-litre thermoelectric cooler/warmer mini fridge that is chic and perfectly portable. You can quickly switch from cooling to warming if you ever needed to and it is ultra-versatile and functional.
There is a dual-voltage infinity which works anywhere in the world, so you can even take it on holiday. There is even extra storage space included on the inside of the door.
The sleek, glass front forms a stylish design and there is advanced EcoMax Technology which uses minimum energy and prevents frost. Multiple colours are available.
4.2/5
$49.99
The 6liter capacity that this mini fridge provides can store 8 bottles of 330mls, 6 bottles of 355mls, and 4 bottles of 550mls.
This mini fridge offers a small size but a stylish punch with the design which makes it perfect for storing breast milk at home, whilst travelling, in the office, on road trips, camping or commuting. The Nxone space-saving mini fridge can fully meet your needs on a daily basis.
There are two plugs included for both standard wall outlets and 12V cigarette lighters in vehicles, so you're able to use them both at home and outside.
3.9/5
$49.99
If you're looking at travelling away whilst you're still breastfeeding, and you're worried about what to do, then this mini fridge will do wonders. It has sleek front glass which can be written on and erased for reminders or notes.
It is lightweight and ready to be displayed anywhere. There is also a marble design which looks incredible!
4.3/5
The AstroAI is a great mini fridge where you can store your breast milk in.
It is ideal to use anywhere, including your bedroom, travelling, camping, in the office, anywhere! It has a 4-litre capacity which can store six 12oz bottles with ease. You can connect the compact fridge to a 100-120V home power supply or to a 12V car power supply.
4.2/5
$56.99
The 4-litre mini fridge is designed with a mirror and LED lights. The dimmable LED lights allow you to see what you're doing if and when you have to wake up in the middle of the night to feed your little one.
You just simply touch the LED button gently to turn it on and off. To adjust the light's intensity, press and hold the button. Two plugs are included for both standard home outlets and 12V cigarette lighters.
4.5/5
$47.77
This mini-fridge comes in all different colours, so you can add a bit of personalisation with your favourite colour on display. It has a capacity of 4litres and can store up to six 12oz bottles.
It comes with a removable shelf and convenient carry handle which makes it easy to take with you on the go. The portable electric cooler and warmer fridge feature a brush-less high-grade fan motor with the ability to perform quietly and last longer.
4.4/5
$39.99
This mini fridge is perfect for personal spaces and its small size and sleek design make it convenient for commuting. With the flip of a switch, you can set the fridge to either cool or warm to store your breast milk for a couple of hours while you prep the next lot.
Ensure that you first unplug the fridge before switching the settings. It includes a removable shelf so you can store smaller bottles alongside. The fridge is 100% freon-free and eco-friendly.
4/5
$35.79
This mini fridge is excellent for storing breast milk. It has a 4-liter capacity can fit six 12-ounce bottles and includes a removable shelf so you can store smaller items or bottles.
You can plug in either at home or in your car, both chargers are included in the box. The Frigidaire mini fridge is engineered with thermoelectric technology. It uses advanced semiconductors that are free of CFC's and refrigerants.
4.2/5
$259.99
This Ivation mini-fridge is set with eco-power technology and has an ultra-cool compressor which will keep your breast milk fresh. Thankfully, it has an easy and convenient setup.
It is compact and freestanding, so all you have to do is place it, plug it and enjoy it. The door is reversible and the shelving is adjustable.
The exterior is sleek black enamel and stainless steel. You can set the temperature and lighting with a touch of a button.
4/5
$59.99
This multifunctional mini fridge is a must-have when you're breastfeeding. The cooling temperature is 50F (10-20 Celsius).
It's convenient and portable and makes a great gift idea for a friend or family member. The AIDEK mini fridge works with any 100-120V home power supply and 12V car power supply.
The portable electric cooler and warmer fridge feature a brush-less high-grade fan with the ability to operate quietly and last longer. The AIDEK personal fridge is 100% freon-free and eco-friendly.
It is FCC certified with advanced safety technology that supports long-lasting durability and is energy efficient.
General Tips On How To Store Breastmilk
Use a suitable container that was made for storing breast milk. No disposable bottles, only glass and hard plastic.
Sterilise the containers in the right way.
Keep the containers from food items or other things that could be in the fridge.
Watch for electricity outages if you are storing your milk in the freezer, if it thaws even a bit it can lead to bacteria.