Are you thinking of going on a trip but you're breastfeeding and you have no idea how you're going to travel with breast milk?
So many questions might be going on your mind right now like asking yourself if there's even a protocol when you're flying on a plane with breast milk?

Here is the Ultimate guide to travelling with breast milk.
As an Amazon Associate I earn from qualifying purchases. The links below may be affiliate links. Please read my disclosure policy for more information.
The idea of traveling with breast milk can be overwhelming for some moms.
There's a lot to thinking involved like the flight's schedule, the airport, hotel or maybe even how to do this on a road trip. It can be daunting and seem like it'll take way too much work.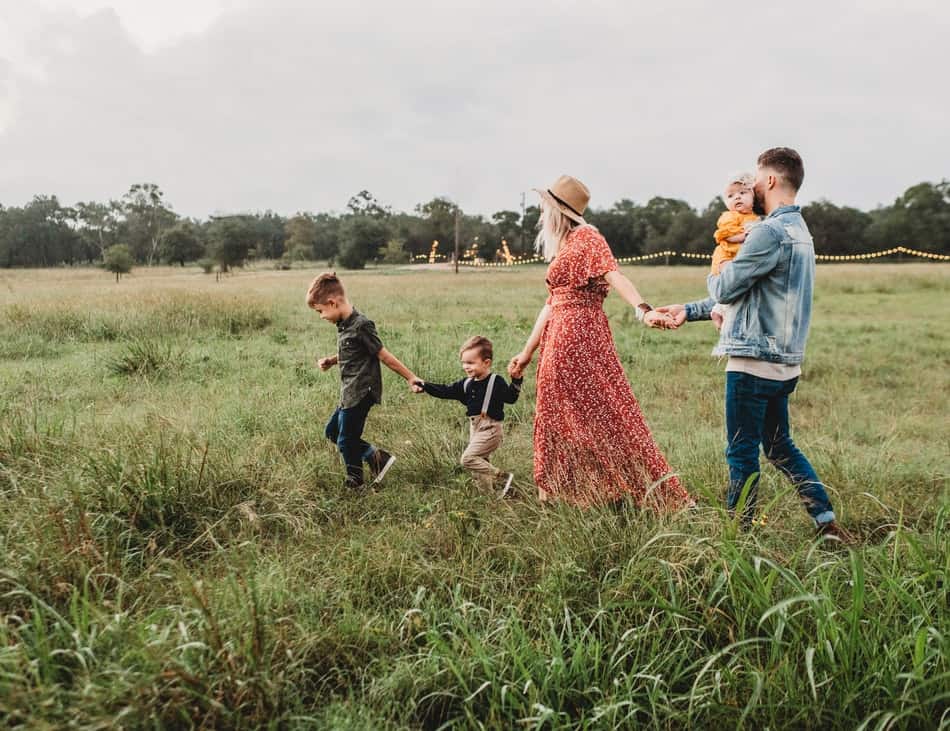 But, don't stress as this really doesn't have to be difficult.
My husband and I made the mistake of not taking even one holiday or road trip until my first baby had stopped breastfeeding.
Why? Because we were so lost about everything that would be going on at the airport and we just knew it would ultimately end up in tears, either from us or the baby.
When I had my other 4 children I knew I couldn't do the same again.
Because I had spring and summer babies I truly wanted to travel with them so they would get used to the heat.
I researched so much about the best way to do it and at the end both my partner and I came to the conclusion that as long as we try it at least once the following times would become easier and easier.
And that's exactly what happened.
RELATED: HANDS DOWN THE BEST PUMPING COURSE
Packing your breast milk, the right way!
As long as your trip doesnt last more than 12 hours you will be able to just freeze your milk. I usually use these breastmilk storage bags
These breast milk freezer storage bags are not only have leak proof closure and side seams but are also super strong.

Layer the packs into an insulated cooler and ensure you pack an few ice packs to keep it cold.
At one point during our road trip, I put the cooler full of milk into a larger cooler bag and put clothing around the edges to make sure it would stay cold and no heat could get in.
Now that's great when you're on the road but, what to do at an airport?
Easy. When we were checking our luggage at the airport, we usually just kept it in a portable cooler for convenience-sake.
Let's get this rolling: Let me give you the best tips on how to travel with breast milk!
Traveling on a plan with breast milk
TSA (Transportation Security Administration) has strict liquid policies, and you need to be aware of them. It can be extremely worrying for a breastfeeding mom who is thinking of traveling with breast milk.
This creates a bit of unnecessary stress and no breastfeeding mom needs any more stress.
Moms worry about their milk being confiscated or dumped to a trash can, and just the thought of that can be heart-wrenching.
You never want your hard work to be taken away, especially in front of your eyes.
As a matter of fact, most moms want it to be treated like gold but sometimes it isn't. And believe it or not, this can make some breast-feeding moms very defensive.
TSA's policy has a liquid limit and fortunately, milk is not on their list.
I did a bit of research on the TSA breast milk policies recently and I wish I had known more about it when I was breastfeeding. My husband and I purposely chose to travel only within driving distance and it turns out we didn't have to.
Have a look for yourself at the policies and print the whole document so you can have it next to you.
If you get any type of questioning from an officer who lacks training on the topic, just show the paper.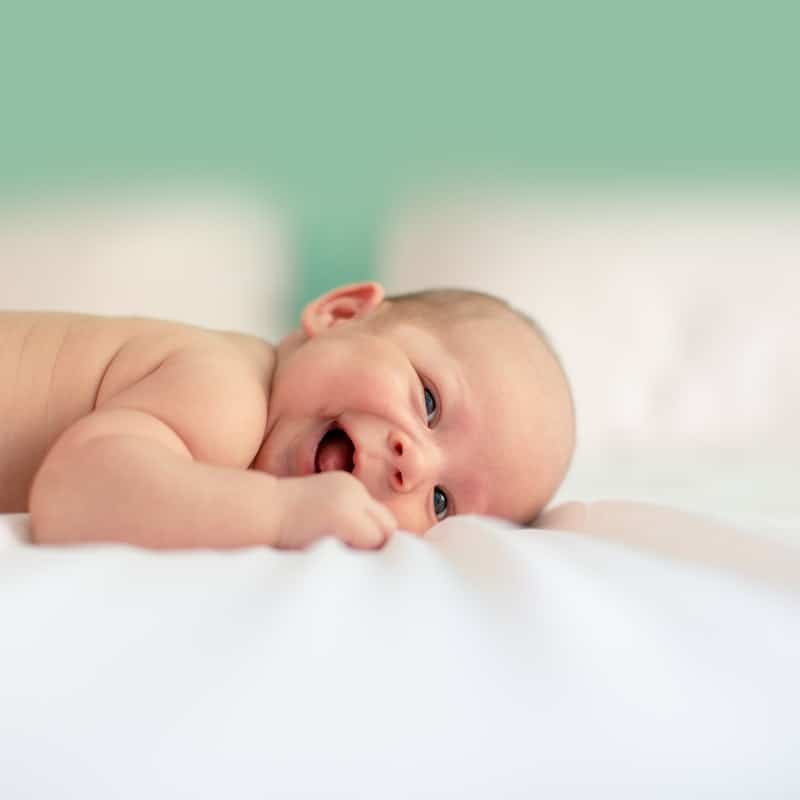 The European Union has some strict regulations which state that if you don't have your baby with you, you can't take any more than 3 ounces on the plane with you and your breast milk needs to be in a clear container.
How to get through airport security with breast milk
Don't worry too much; a reasonable amount of frozen breast milk is allowed to take through security. Although, be prepared to know the regulations if you're flying internationally.
Make sure to inform the TSA officer within plenty of time once at the airport. Also, your frozen milk should be ready to be screened separately from other belongings.
Just like any other liquid, your breast milk will need to be screened and passed as safe before you fly.
If you decline the X-ray that will be offered to you by an officer, then they will proceed by using a different method of testing. Although, be mindful that they might need to open your breast milk container and pour some out so it can be screened.
Before you even go to the airport, try to ask in advance about how the airport runs when someone declines an x-ray breast milk.
This will save you and your family a lot of headaches during the day of your flight.
If you're also using an ice pack, this might be subject to scanning, the same as your breast milk. So, don't worry if they ask to do that too, it is protocol.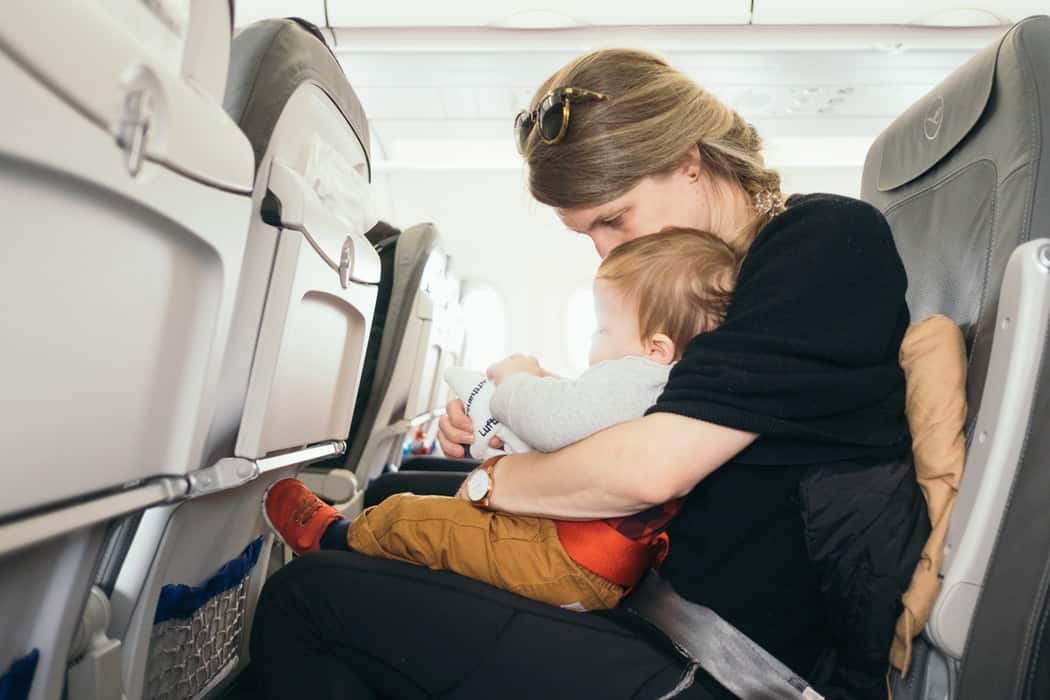 Dry ice is also an alternative option for keeping your breast milk frozen. Just enquire with your airline first because there are many different rules on how much dry ice you're allowed to use.
How do I keep my breast milk cold on the plane?
This is actually easy. You can keep it cold the same way you would a bottle of soda, with a frozen gel pack, ice pack or freezer pack. These are allowed on the plane with you.
You can always get ice at a restaurant or airport terminal if you don't want to mess with ice going through security.
Can I bring my breast pump and supplies on the plane?
Your breast pump won't class as a carry-on item as it is considered to be a medical device.
If you do bring any other items on the plane used for pumping, such as pump parts or bottles, then they will be counted as carrying on or personal items. Pack wisely and think about investing in a good breast pump bag.
Pumping at the airport
It usually takes a while from the moment you arrive at the airport to when you're on your plane ready to take-off. You have a lot of spare time, and it can be stressful knowing how to deal with pumping when you have that much free time on your hands.
What's the best way to go about pumping at the airport?
If you purchase a wireless and rechargeable double electric pump, you won't have to worry about finding a suitable spot to plug it in. These are also small and discreet so you'll be able to maintain your freedom!
You'll be winning at the airport pumping game if you're able to purchase some collection cups too, especially the ones that pop right into your bra.
Tips for breastfeeding at the airport
Get yourself a good baby carrier that is easily accessible for you to breastfeed in.
You will be able to find some which are designed to keep both mom and baby safe and comfy.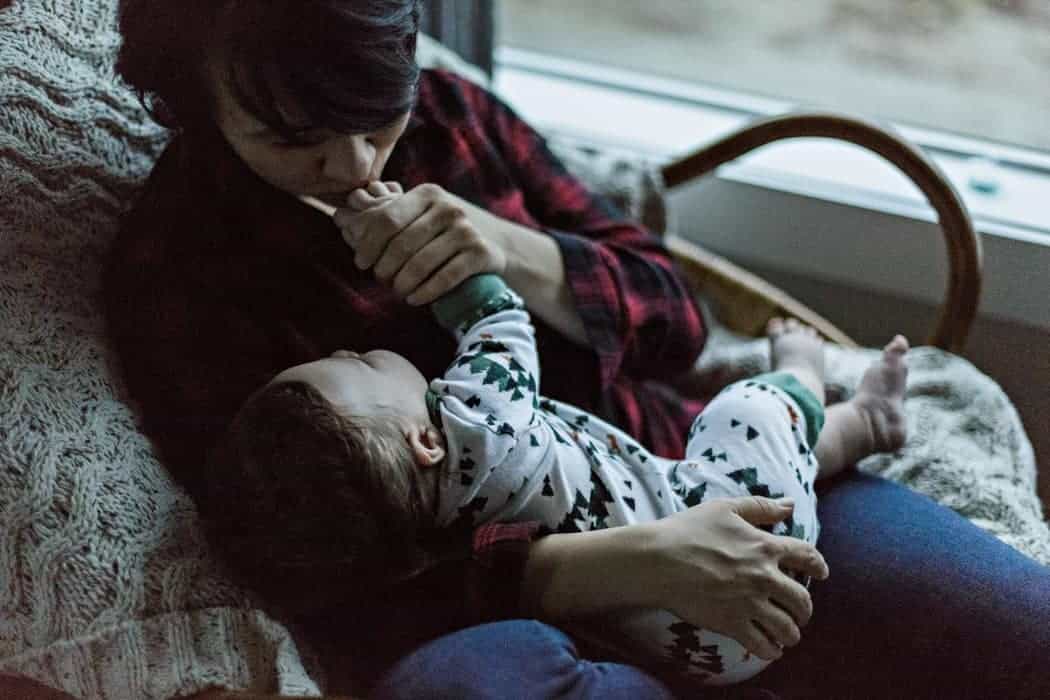 If you're unable to find the perfect baby carrier or don't really care using one, then you can always think about getting a nursing cover.
I was more drawn to these because there were times when my back would start to hurt from holding the baby in the carrier for so long.
I also loved the nursing cover because it gave me a bit more privacy.
Also, they come in all sorts of cute designs and have multiple uses. I had one that was able to be used as a shopping cart cover, car seat canopy or on the highchair.
Road trip pumping tips
Thankfully, this is easier and less formal than traveling on a plane and for that reason, I spent most of my time traveling in a car on the road rather than on a holiday abroad.
There are, however, some things that need to be worked out and planned ahead of time.
Must have road trip pumping supplies
You need to purchase a converter if you're planning on pumping in the car and using a standard electric pump.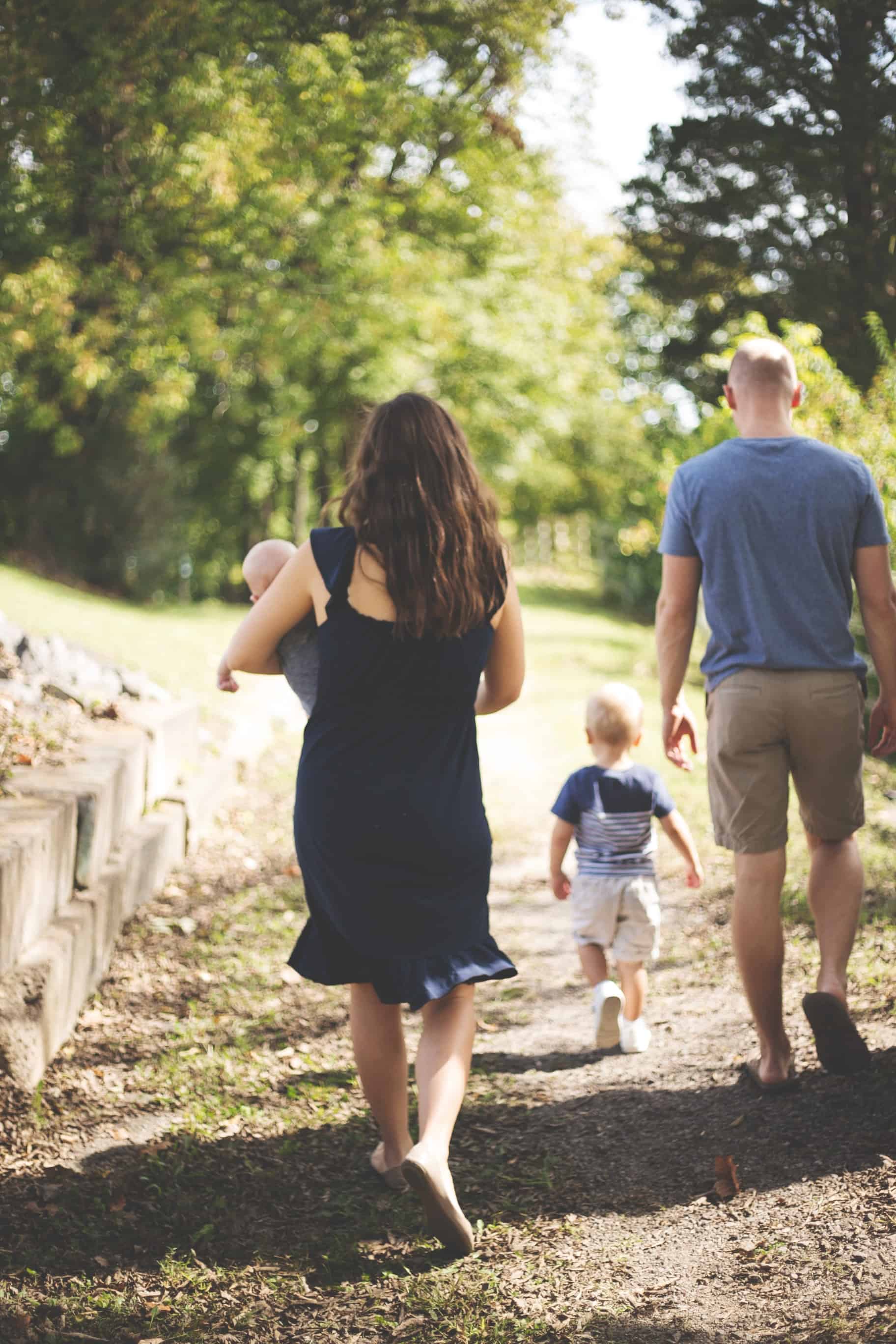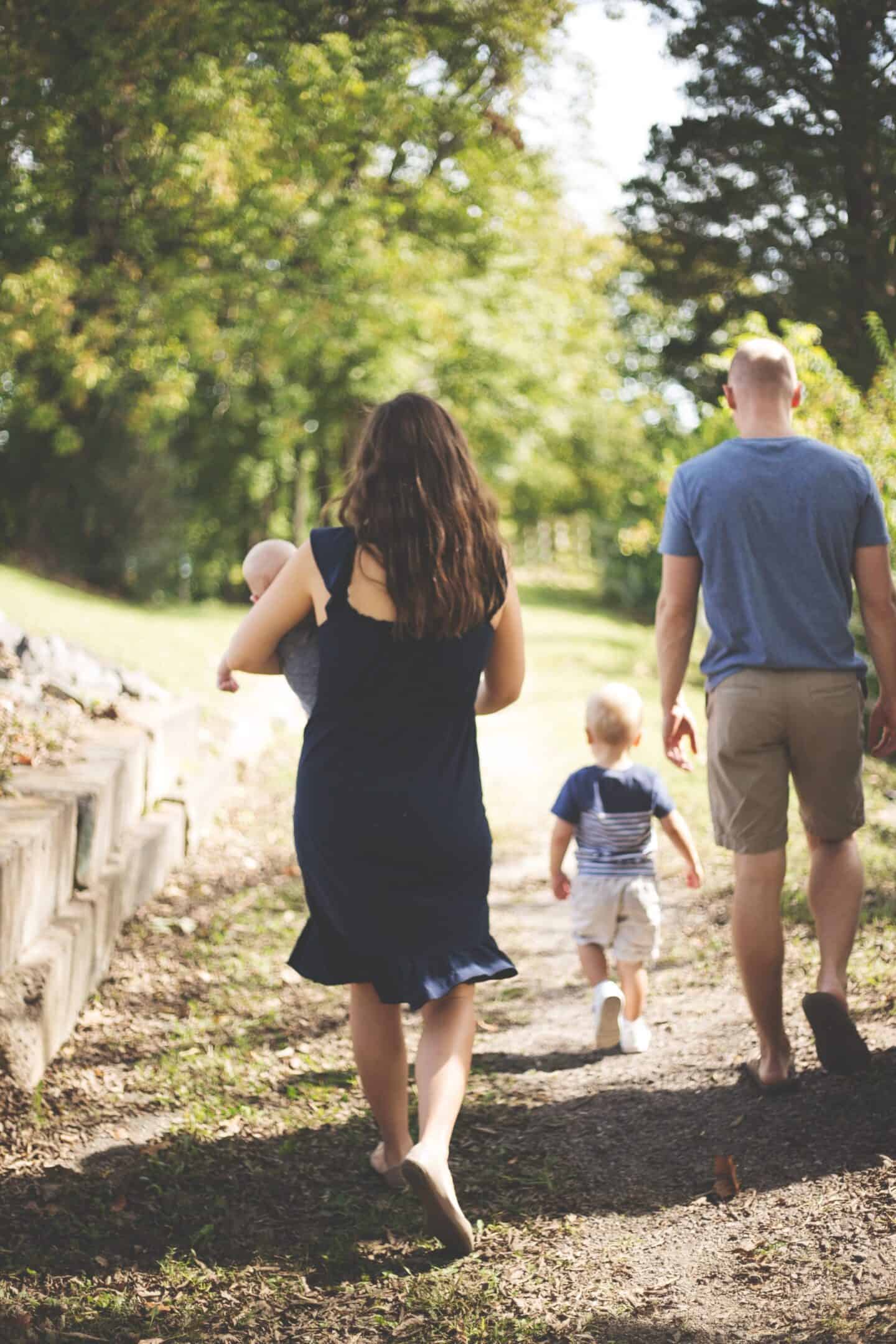 I packed a few hands-free pumping bras for convenience and I kept them close to me just in case.
If you have decided not to bring your little one along with you, then you're better off creating a breast milk storage system.
Storing breast milk in the car
If you're traveling long distances with breast milk, it can turn into a big mess, even more so If you're traveling without the baby.
In this case, there would be a lot of breast milk that you need to carefully store and protect from spoiling, which can be difficult.
But remember, long as you have a good cooler then there shouldn't be any problems.
You'll need to ensure you're being diligent in checking the temperature of your breast milk for as often as possible.
You shouldn't allow your breast milk to go higher than 40 degrees Fahrenheit due to the harmful bacteria that can grow.
And obviously, this can compromise the quality of your milk.
When you can, get your breast milk back in the freezer for as long as you possibly can.
How to pack and transport fresh breast milk
I would always take two breast milk coolers with me on a vacation because I knew I'd have one for the milk I'd already packed and the other was for any milk I would pump on the way.
Larger coolers, like the ones you'd fill drinks with for BBQ's, would be a better choice if you need to bring a larger amount of milk.
This way, your breast milk will stay as cool as it would in a refrigerator and if you use a thermometer, you can keep checking the milk's temperature to be safe.
Feeding your baby on the trip
If you have fresh milk, it's safe to keep it out at room temperature for about 4 hours, so it would be smart to keep the fresh milk out and feed that to your baby when you're on your way to your destination.
You won't need to worry about warming breast milk while traveling way.
What if the milk is in the cooler?
If this is the case and you need to use the breast milk from the cooler, take a small bowl with you.
Run very hot water from the restroom sink; next, just put the bottle in the hot water to warm the bottle up a little bit.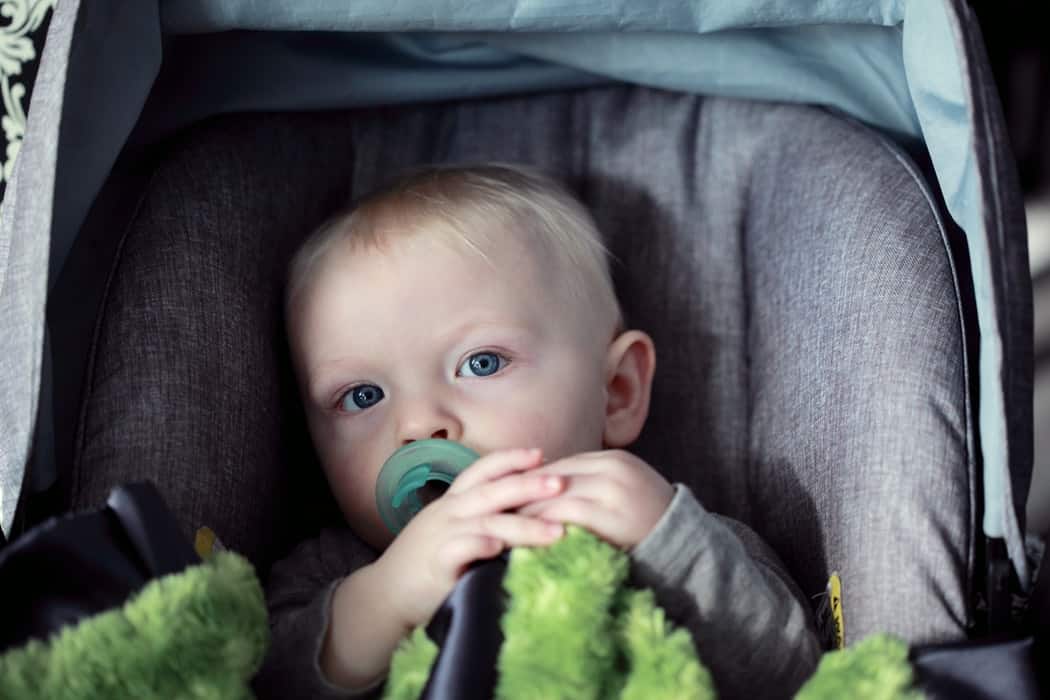 If you're in the airport's lounge or driving on your way to your destination, you could stop and ask a restaurant if they can put hot water in a cup for you.
But keep in mind if do this, you'll need to make sure the cup is big enough so the water doesn't spill around.
Now, if you are going on a long flight somewhere and you're worried about space, let me tell you what I did.
First, I bought another seat next to me to ensure nobody could sit there, also because this allowed me to have enough room not to worry about space during breastfeeding or offending someone for exposing myself momentarily.
If this isnt an option due to cost implications you can always talk to your airline when you check in.

I have in the past managed to get a seat on my own so this has been awesome. Some airlines are really helpful and will try and be as accomadating as possible.
RELATED; How to bottle feed a breastfed baby
Managing your milk at your destination
It can actually be stressful just thinking about this. You might be unfamiliar with the area and you won't have the regular comforts of your pumping routine or set up for storing and washing pump parts.
There are quite a few things you need to think about:
Storing your milk
You need to make sure there's a fridge at your new destination. Check this before you book the hotel or vacation home.
If you're staying at a hotel let them know your need to store your breast milk as they may be able to provide you with a mini-fridge charge-free because it's considered as a medical liquid.
What do I do If I can't talk to the hotel beforehand?
If you don't manage to call ahead of time and you need to freeze your breast milk, just ask your hotel staff. They should be able to offer you the use of the hotel's freezer. Make sure you label the milk in a sealed container so it doesn't get misplaced.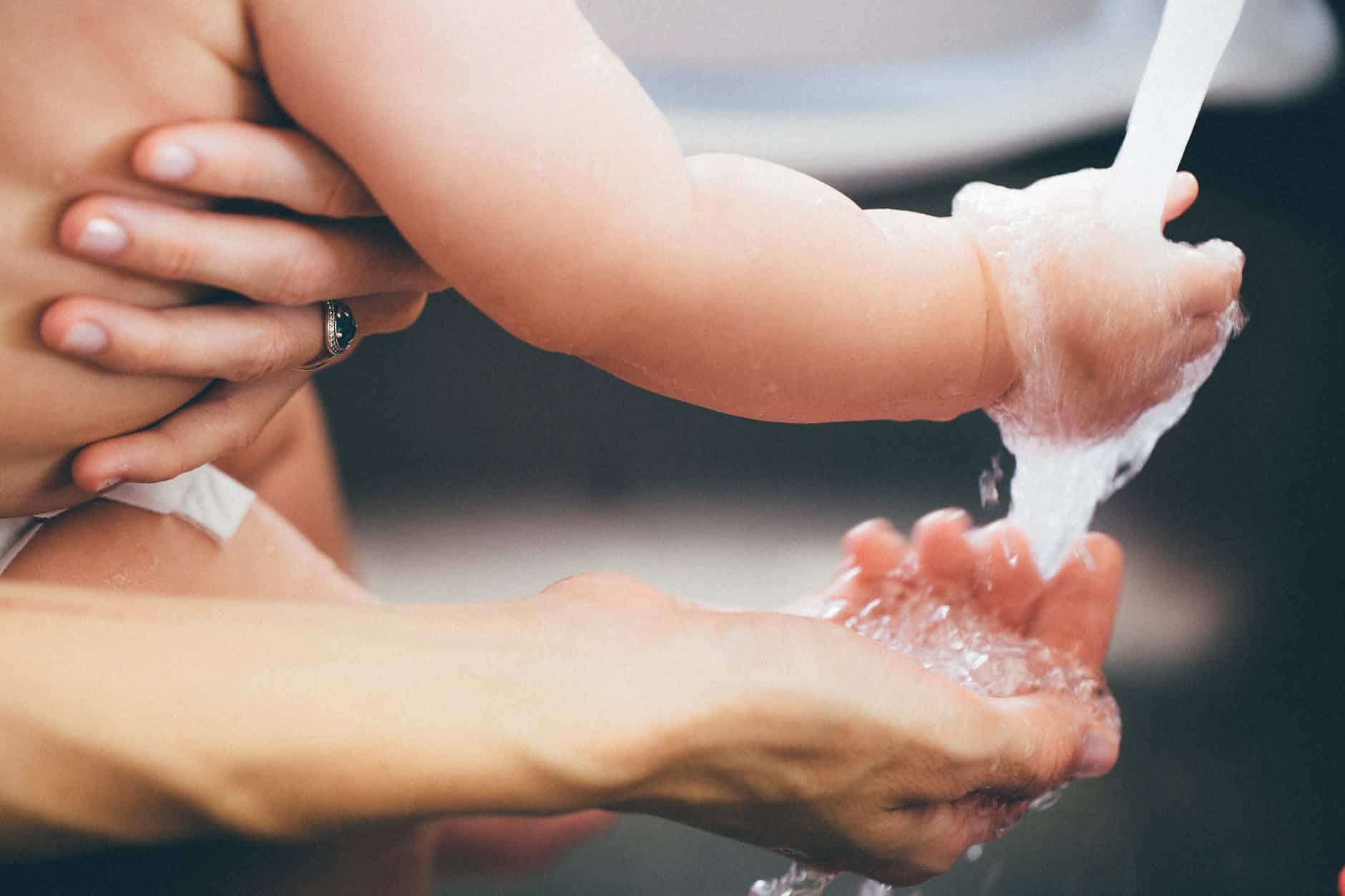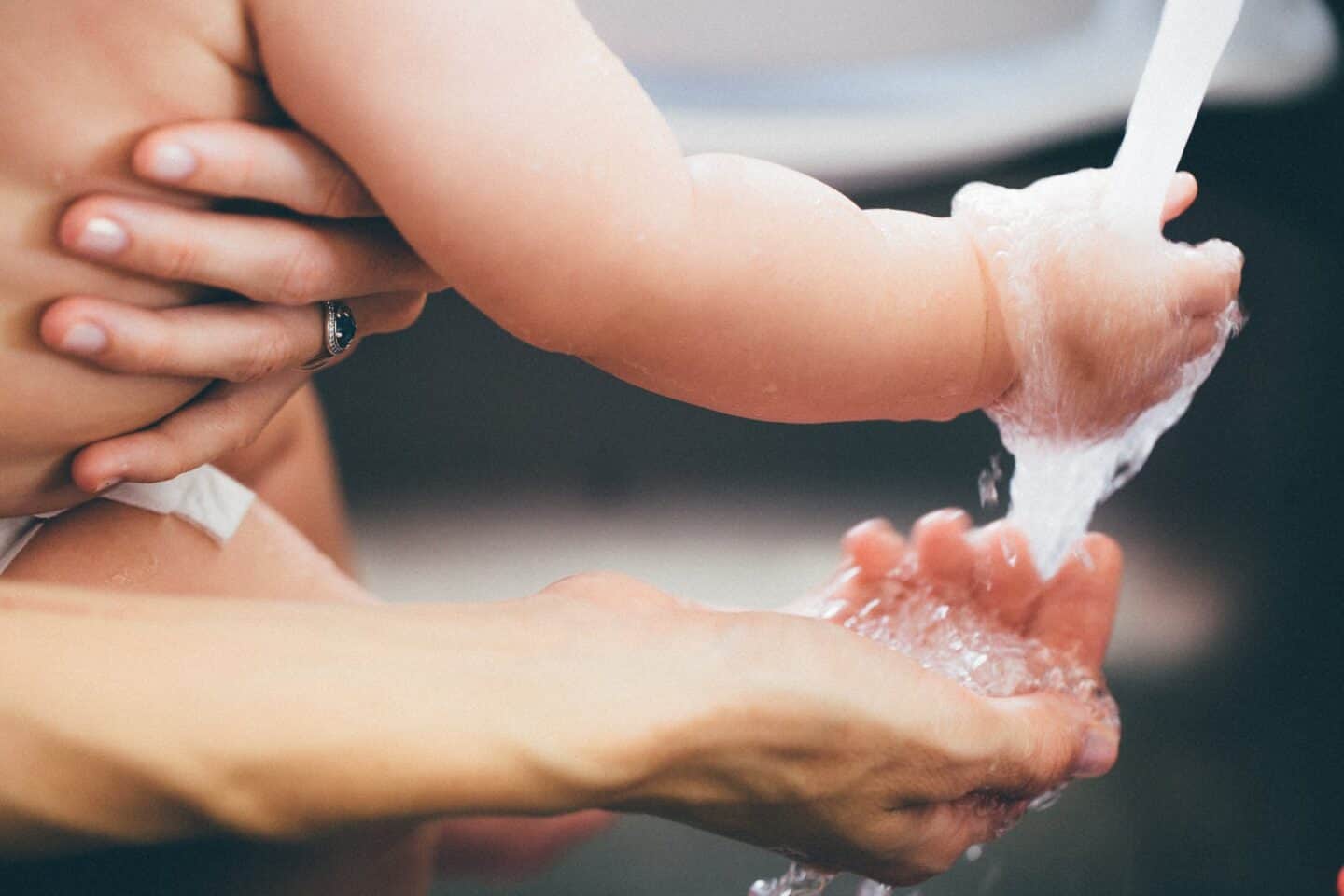 If you're staying at a guest house, call ahead of time to ask whether there is room inside of their freezer available for you to use.
RELATED Storing Breast Milk (With Freezing and Thawing) in the Correct Way
Shipping breast milk
To be honest, I didn't even realize you were able to ship breast milk, and there isn't that much information out there about how to do it.
I've decided to give you some convenient ways to ship your breast milk if you are on holiday without your baby and you don't want to travel with a stockpile of milk.
MilkStork: This is a company dedicated to breast milk shipping. You'll have containers sent to you so you're able to fill them up and ship them.
There will be no other hard work on your part, they do everything else. You just have to re-arrange the delivery of the empty boxes and have them full to be dropped off for the overnight ship.
Find out more HERE.
FedEx: They have a Mommy program which offers refrigerated containers you can pre-order and have delivered to you, ready to be filled with your milk bags. Once you're done, you can drop them off at the local FedEx location for overnight delivery. Find out more HERE.
Dealing with washing everything
It would be ideal if there was a kitchen countertop where you can wash up the pumping gear and bottles but this might not always be possible. If it isn't, then the bathroom sink will do the job.
All you'll need is dish soap, a bottle brush, a washbasin, and a clean towel to place your pump parts on top to dry.
Packing for the trip home
To avoid extra inspection from the TSA and to keep your milk cold, you'll want to make sure that if you're using an ice pack, it is frozen solid before you leave to the airport.
If you have a fridge in the hotel, there might be a smaller freezer compartment which will work. If this isn't the case, ask the front desk if you can use their freezer.
Hopefully, these tips will help you to have a stress-free traveling time with or without your baby.
Once I knew everything I've listed in this post, I was completely fine with traveling and as soon as I got back from my first holiday with my baby, I wanted to take another one.
The good news is that it does get easier every single time.
5 babies down the line and I'm a Breast-Milk Momma Travel Queen.