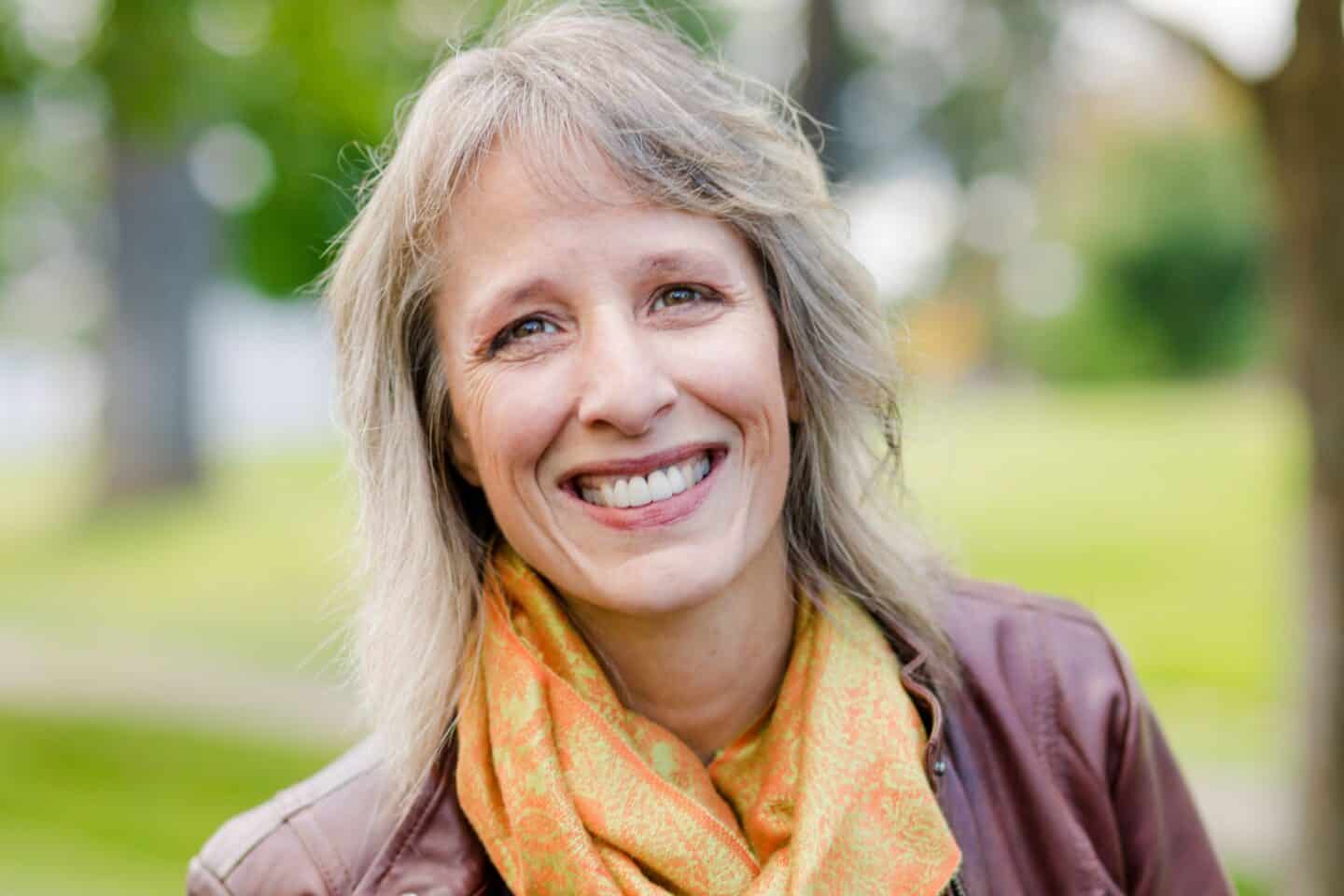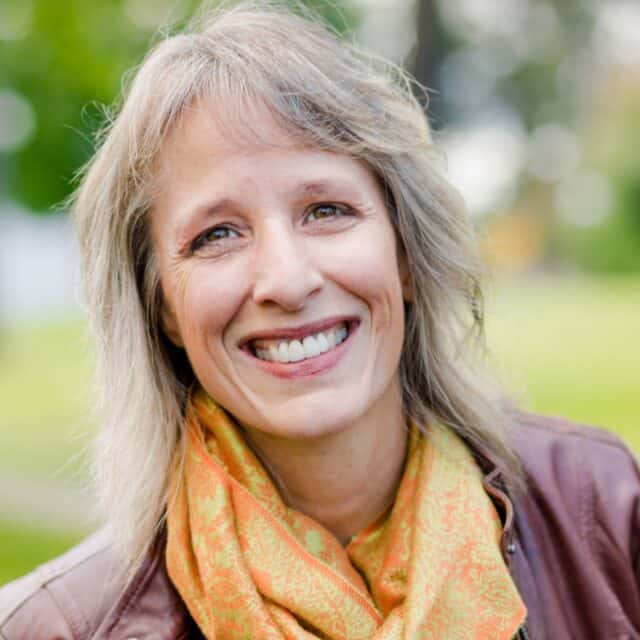 Are you a new mom who wants to know how to store and thaw breastmilk in the correct way?

Are you a mom who has to return to work and needs to know how to store milk for transporting home?

Do you need to make up a freezer stash of breastmilk?

You may also be a mom who is breastfeeding her baby but wants to have some expressed milk for emergencies?
Storing milk correctly after expressing, thawing and heating breast milk can all be a concern not just for a first-time mom.
A mom who has had subsequent children but never expressed, may also feel overwhelmed with the transition from breast to bottle and is feeling confused with all the information.
Your top priority is for your liquid gold to remain full of its vitamins, minerals and antibodies and this can feel overwhelming.
Here I will try and alleviate your fears by simplifying how to store, freeze, thaw and heat your breastmilk.
As an Amazon Associate I earn from qualifying purchases. The links below may be affiliate links. Please read my disclosure policy for more information.

It is important that we handle our expressed milk with care as improper storage of breastmilk can lead to
Bacterial contamination
Decrease in its nutritional value
Milk degradation
Storing your expressed breast milk properly ensures that your milk is safe and nutritious for your baby.
Related: How to Increase Breast Milk Supply in 48 hours
CLEANING
For a healthy full-term baby, a mother's own expressing equipment doesn't need to be sterilized or disinfected.
Most breast pump manufacturers suggest sterilization before use. And one time a day minimum.

Check Medela.com, spectra.com, ameda.com for specific suggestions they provide.

Each breast pump company may recommend alternate sterilization of equipment.

Look through those company-specific instructions for your particular pump recommendations.
If you are expressing a few times a day for a healthy baby then you can just rinse the equipment and put it in a box ready to use again.

I would use hot soapy water 2-4x/day, depending on how many times it is used. This is in case the milk stayed out for longer than the recommended amount of time. And to ensure that bacteria doesn't grow on the flange.
If you have access to a fridge then you do not need to rinse the milk off and can put it directly into the fridge either in a box or a freezer bag.
This information is in keeping with the recommendations that breastmilk can be stored for 6-8 hours at room temperature and 72 hours in the fridge.

A good rule of thumb is breastmilk can be left out 4-6 hours in room temperature, refrigerator 4-6 days.

Use the recommended pump instructions for their particular recommendations.

They each have their own list of breastmilk storage guidelines.
The equipment used to express should be cleaned thoroughly at least every 24 hours this includes making sure all breastmilk is removed from the bottles, storage containers and breast pump parts.
Not tubing. Tubing is a closed vacuum system, and should never be moistened, or wet.

See YouTube videos to see how moms have found to get water out of the tubing
Related: Learn how to Exclusively Breast Pump like a Pro in Just 90 Minutes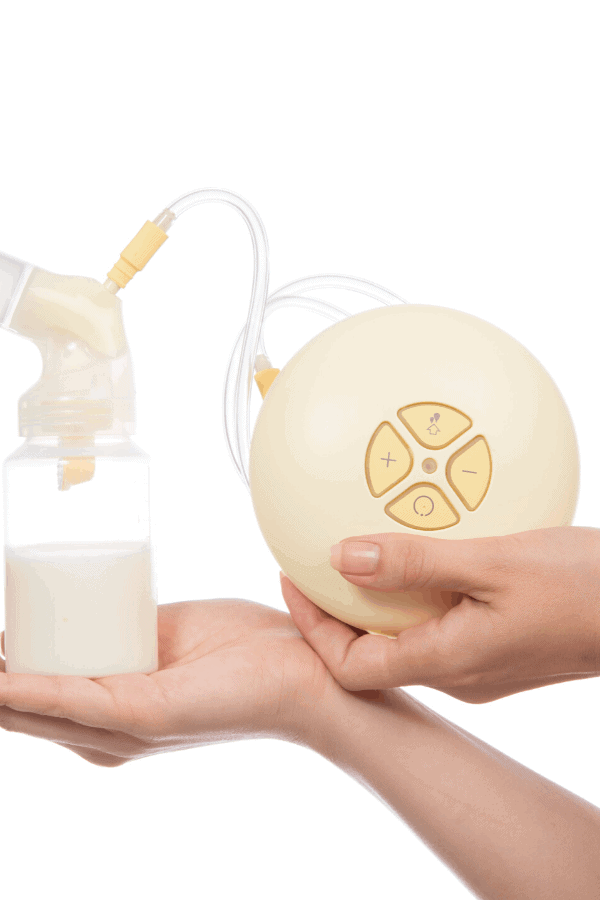 HOW TO CLEAN BREAST PUMP EQUIPMENT
1. First and foremost, wash your hands with soap and water. Dry them on a clean paper towel or unused cloth towel.
2. Take apart all the breast pump and containers so that you can clean every little part well. Rinse each part in cold water to remove any traces of milk, grease and dirt.
3. Use a bottle brush that is solely for this purpose and a small amount of dishwashing liquid and hot water to clean all the equipment.
4. Rinse everything at least twice
5. Drain bottle upside down and allow them to air dry I like using this for my pumping equipment and bottles.

Make sure that there are no water droplets on the bottle. If there are then dry carefully.
6. Store the dry kit in a new plastic bag or covered plastic container until its next use.
All equipment used for breastmilk needs to be cleaned regularly. In areas where there is a different supply for drinking and washing, use the drinking water to wash and rinse all the pump equipment.
If you have a sick baby then be guided by your healthcare professional. They will talk to you about washing and sterilizing your equipment.

If you suffer from thrush or any infection on your nipples you need to discuss with your medical advisor.

With thrush, we only use hot soapy water. Disinfectants are too strong, and they leach into the plastic.
This can leech into the breastmilk, causing undue illness in infants
Freshly expressed breastmilk is the best, when refrigerated and then frozen.

This is because freshly expressed breastmilk is higher in antioxidants, fat, vitamins and bacteria fighting properties than milk that has been frozen or refrigerated. (1)
Related: How To Build A Freezer Stash
WHAT STORAGE CONTAINERS SHOULD I USE for breastmilk
It really depends on where you plan to store the milk.

If you are planning on storing it in the fridge then bottles are what you need.

If, however you intend to freeze your milk then you will need to use breast milk storage bags.
Don't forget to buy the bottles that go with your breast pump or bottles that are made to fit with your particular make of pump.
I used the smaller bottles to store my breastmilk until I increased my breastmilk supply. I then moved onto the 5oz bottles.
If you are planning on freezing your breastmilk then breastmilk storage bags are the best way of using very little space in your freezer.
Related: 11 of the Biggest Breast Pumping Mistakes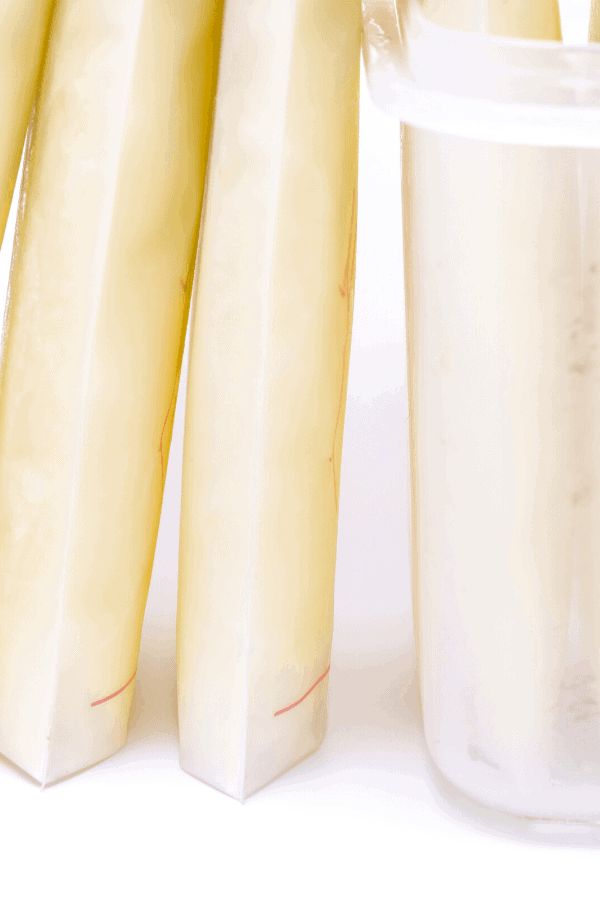 The pros of using storage bags are:
*They are inexpensive
*They allow milk to thaw very quickly
*You can label them clearly
*They do not require washing or sterilizing
*They take up a small amount of space in the freezer. Especially if you lay them flat in the freezer. They will flatten, which can allow for more storage
The cons:
*They are not reusable
*They could tear
*They are plastic which may be important to environmentally friendly moms or those concerned about using plastic.
Glass bottles
Glass bottles are an excellent choice for anyone who doesn't feel comfortable using plastic. Or you could use mason jars instead.
Pros
*They are reusable
* They are environmentally friendly
* They provide less risk of contamination There are bottle nipples that can attach to smaller mason jars. They are usually fast flow nipples and are more appropriate for 6 months and older child
Cons
*Can break easily
*Need to be washed after every use
*Defrosting can take a long time to prevent cracking of the glass
*They can be rather bulky in the freezer
Related: 10 ways to Prevent Thrush from Mom to Baby
Plastic Bottles
When choosing plastic bottles for breast milk storage look for BPA free ones.
Pros
They are a brilliant way to save time as you can pump directly into them.
*Stronger then plastic bags and less likely to break than a glass bottle.
*They are reusable
CONS
*The bottles need to be washed after every use
*Overfilled bottles can burst
*They are bulky and use a lot of freezer space compared to plastic bags.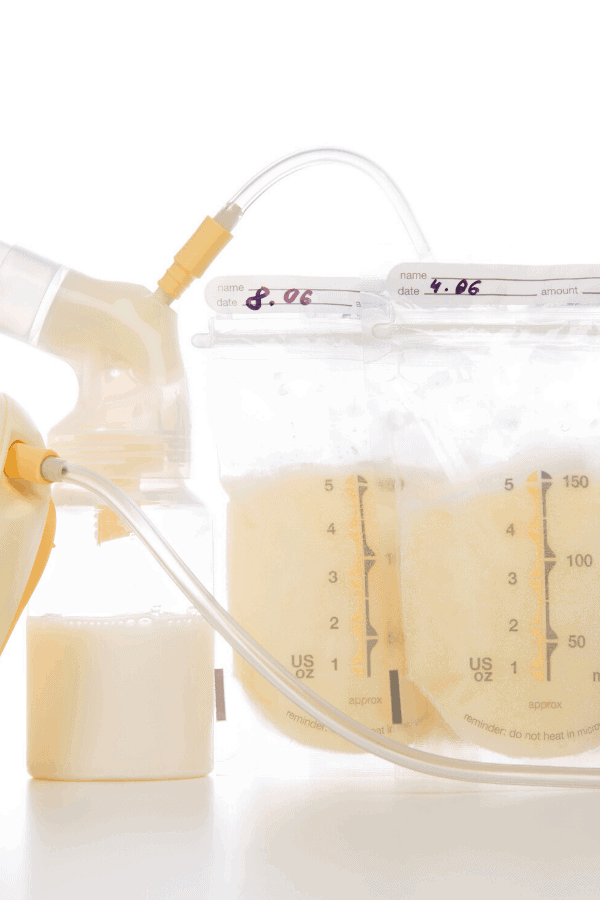 HOW LONG TO STORE YOUR EXPRESSED BREASTMILK?
Below is a table to show you how to store breast milk.
Storage
place
Room
temperature
(60 °F to
77 °F)
Refrigerator
(39 °F)
or colder
Freezer
(0 °F )
or colder
Previously
frozen
breast
milk
thawed
in the
refrigerator
Safe
storage
time
Four-
six
hours
for milk
expressed
under
very clean
conditions*
4 to six
days
for milk
expressed
under
very clean
conditions*
Up to six
months is
best.
Up to nine
months for
milk
expressed
under very
clean
conditions*
Up to two
hours
at room
temperature
Up to 24 hours
in the
refrigerator
Do not refreeze
(2)
ROOM TEMPERATURE FRESH BREAST MILK
Freshly expressed milk can last 4-6hrs hours at room temperature, unfortunately, after this time the milk must be discarded.
HOW TO STORE BREAST MILK IN THE REFRIDGERATOR
Freshly expressed breastmilk can be stored in the refrigerator for 4-6 days.

Do not keep the milk in the fridge door but try and keep it towards the back where it is the coolest.
HOW TO STORE BREAST MILK IN THE FREEZER
After expressing your breastmilk, transfer the milk into clean storage bags leaving an inch at the top as breastmilk does expand when frozen.
I would store breastmilk in small portions of 2 – 4oz; this will not only mean that the milk will be easier to thaw but will reduce any wastage.
Label each bag clearly with the date in the middle of the bag and use a dark pen so it is clearly visible.
You can store breast milk in the freezer for up to 6 months.
Deep Freezing Breastmilk means it can last up to a year
In the beginning, store 2-4oz bags, with smaller 1-2 oz bags. If the baby is hungry, it is better to give an extra 1-2 oz instead of another 3oz bag.
Related: How to bottle feed a breastfed baby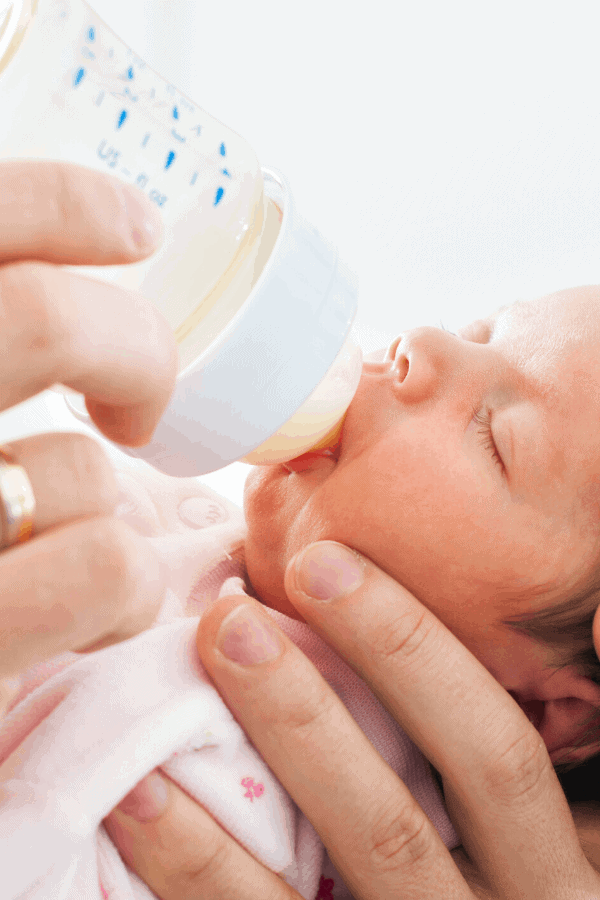 DO NOT PLACE THE BREAST MILK IN THE FREEZER DOOR
The breast milk needs to be placed at the back of the freezer where the temperature is the coldest.
DO NOT ADD WARM BREASTMILK TO THE FROZEN BREASTMILK, this will not only mess about with the dates but also it is advised that when you want to mix breast milk that both portions be at the same temperature.
You can add new to old milk, without being challenged with older dates.
If you pump milk, you can add to refrigerated milk just fine. Frozen milk can thaw, then new breastmilk can be added to it.
Only take the breast milk out when you are ready to feed it to your baby.
USING FROZEN BREAST MILK
If you are planning on using the frozen breastmilk within the next 24 hours then place it in the refrigerator staying clear of the fridge door.
The milk needs the full 24 hours to thaw but once that 24 hours has passed you are all good to go.
If you want to use frozen breastmilk immediately you can do so by running warm (not boiling) water over the bag or bottle until it is at room temperature.
DO NOT REFREEZE THAWED BREAST MILK
DO NOT IMMERSE THE BAG OR BOTTLE IN BOILING WATER You can dunk frozen milk in a pan of water on a low temperature on the stove, for a few minutes.
DO NOT DEFROST THE MILK IN THE MICROWAVE – you will lose nutrients and create hotspots which can burn your baby's mouth
THAWED BREASTMILK NEEDS TO BE FED TO THE BABY WITHIN 2 HOURS OR THROWN AWAY
AVOID SHAKING OR STIRRING, instead, swirl the milk so the fat can be combined with the milk.
Related: Demand Feeding vs Scheduled Breastfeeding for Newborns – What's Best for Your Baby?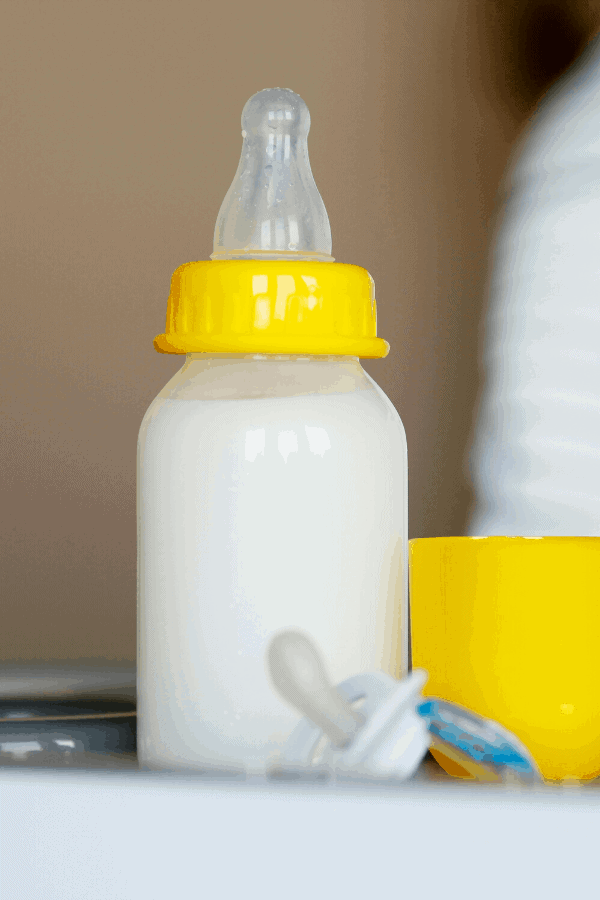 WHY DOES MY BREAST MILK LOOK ODD?
Every woman's breastmilk is a different color and consistency.

Don't be alarmed if your milk isn't the same as another mom or you find that your milk has a slight tinge of blue, yellow or even brown it all depends on your diet.

You may even find your breast milk changes consistency and color on a weekly basis and this is all perfectly normal.
In good breast milk, the fat will rise to the top where you can just swirl it and it should combine again.

However, in milk that has gone off or rancid, you may see bits of milk floating about and the milk may actually smell sour.
Some milk may smell sour or off because of off-gassing from the warm milk combined with the plastic storage container.
Unless you see curds, I would use milk that has been properly stored.
You may also find that when swirled the fat doesn't combine with the milk.
Related: 10 ways to relieve clogged milk ducts FAST!
TRANSPORTING YOUR BREAST MILK
Research has shown that bacteria doesn't readily grow in breastmilk.

The milk can safely stay out at room temperature for 4-6 hours however it is better if you refrigerate it as soon as possible.

If you have refrigerator space at work then you can store it there if not you can use a cool bag with reusable ice to keep it nice and cool until you get home or to the sitters.
BREAST MILK STORAGE AND THAWING TOP TIPS
*Store expressed milk in the back of the freezer or refrigerator to stop too many temperature changes.
*NEVER store expressed breast milk in the refrigerator door or freezer door
*Freeze breast milk in small quantities to stop waste Use the oldest breast milk first.
*Cool milk before combining milk pumped at different times
*NEVER use the microwave to thaw frozen milk
*Avoid shaking or stirring breastmilk, instead swirl to combine the fat into the milk.
*Never re-freeze thawed milk
*Never immerse the frozen milk in boiling water.
Related: How to Make Breastmilk Lotion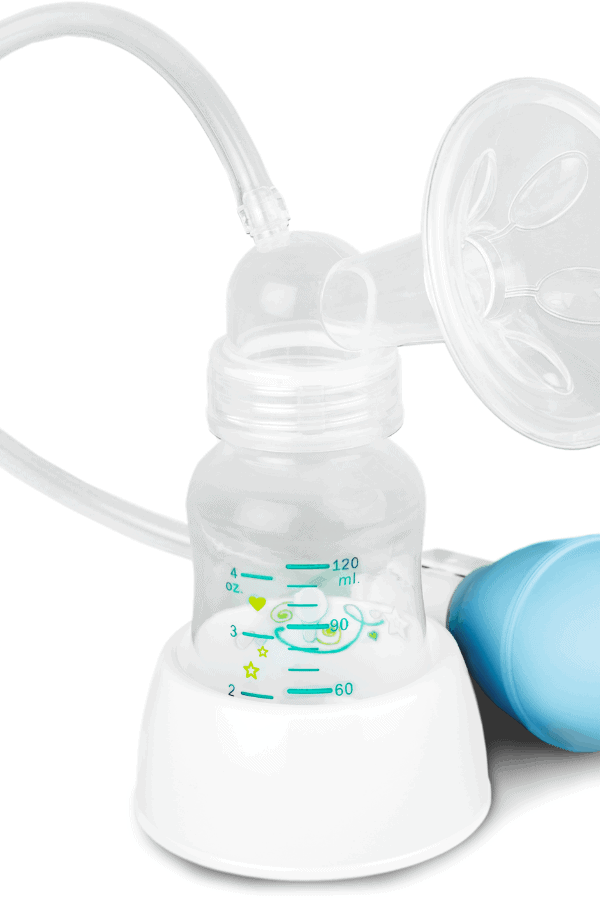 How to prepare yourself for pumping and returning to work:
This amazing pumping course can help support your breastfeeding journey when you return to work.

If this is your first time pumping then it really is essential.
It is all your pumping tips in one place.

If you forget something or need a refresher its all there.

It is an online pumping class so you can access it when YOU want to, all in the comfort of your own home in your pyjamas.
The lessons covered are:
*How to choose and get your breast pump
*Learn to pump like a pro
*Understanding your milk supply
*Planning your return (dealing with your boss, where you will pump and where you will store the milk)
*How to introduce the bottle to your baby
The course is run by a qualified lactation educator and is really affordable, and guess what with our code MAMAOF5 you can get 10% off this amazing course.
You will also get access to a support group, and get lots of bonuses.

If you aren't entirely satisfied there is a 30 day money back guarantee.