Leggings are a popular choice for new moms as the last thing that you want to do after giving birth is to try to squeeze into an uncomfortable pair of jeans. Leggings allow for comfort, flexibility, and ease of use—all essentials when you are looking after a baby.
As an Amazon Associate, I earn from qualifying purchases. The links below maybe affiliate links. Please read my disclosure policy for more information.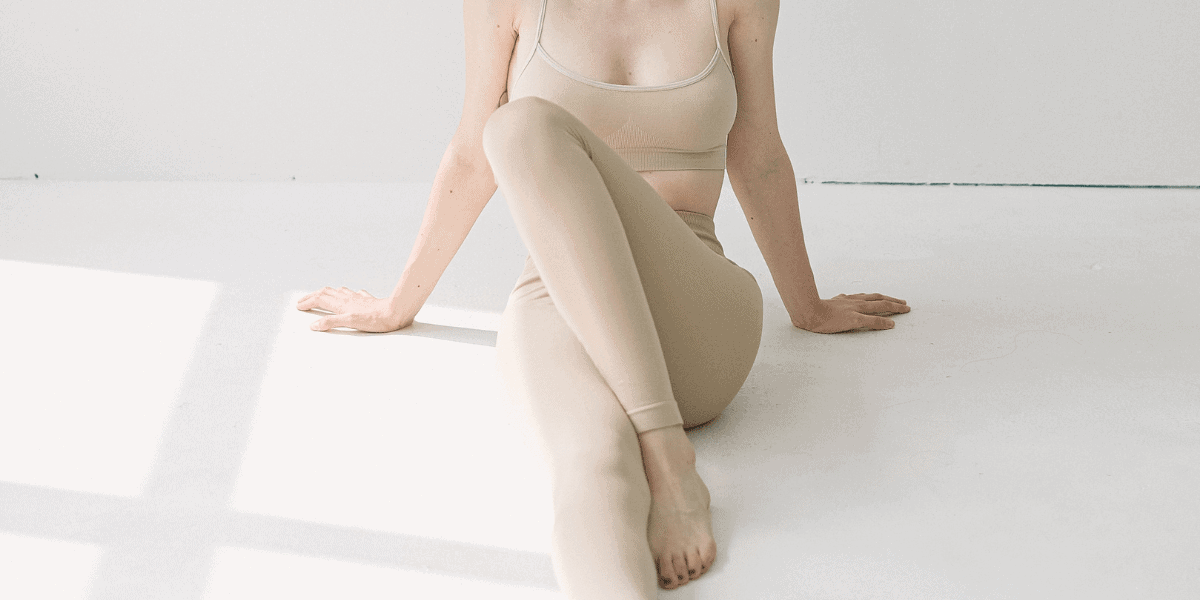 If you are still sore and swollen after having your baby, leggings can stretch over your stomach and will not agitate any healing wounds or scars. You may find that everyday leggings are suitable for you to wear after giving birth but may want to consider higher-quality leggings that are made of materials that won't irritate the skin.
Many women find compression-style leggings are best for postpartum recovery as they offer support and help to shape the body.
What are PostPartum Leggings
You may be asking why you need specific clothes for after you have given birth and the answer is that there are several reasons, including:
Comfort—as your stomach will be sore after giving birth, particularly if you had a C-section, leggings made from natural fibers will not restrict your body as jeans and tailored pants might. Leggings are often made of soft materials that are stretchy and move with your body. As well as physically feeling comfortable you will also feel mentally comfortable that the postpartum wobbly parts are under control in sculptured leggings.


Easy to wear—being a new mom means that you will be very busy looking after your baby while doing housework, looking to get some gentle exercise in, and spending a lot of time getting up and down from your sofa and your bed. When you wear leggings you don't have to worry about feeling restrained by tight jeans or baggy trousers that are easy to trip over. The flexible nature of leggings means that you can pull them up and down more easily when going to the toilet—which can make a big difference when you have to go quickly while looking after your baby.


Shaping—your stomach will be bloated for quite a few weeks after giving birth and it will take time for your pre-pregnancy figure to return. Properly designed postpartum leggings offer structure to both your stomach and the pelvic area meaning they feel great and look good too.
Styles of leggings to wear after you give birth
You may already have a favorite pair of leggings but when it comes to postpartum leggings you may need to rethink your style.
Some leggings are specifically designed for a postpartum body with technology that allows for full support while still being able to breathe and feel comfortable.
When looking for postpartum leggings you should look out for the following:
Material—Make sure you buy natural fiber leggings for ultimate comfort as some man-made fibers can leave you feeling hot and sweaty and can irritate your healing stomach.


Fit—stretchy fabric is a must as you want good support and, perhaps, full compression pants that will give you a toned look. It is important to check the sizing and make sure the leggings are not too small that the waist does not sit on your stomach and dig into you. Some postpartum leggings also have support for your pelvic floor which will be affected during the pregnancy and birth process.


Size—Some postpartum leggings double up as maternity leggings so you may want to size up so they fit while pregnant—just make sure to buy good quality leggings that have good elastic that will adapt to your changing body shape. If you are not buying leggings that are specifically for postpartum moms then buy a size or two up, depending on how big your bump is.


Price—prices vary from just $20 for basic leggings right up to over $100 for leggings that use advanced technology. If you are worried about cost investing in one pair of comfortable and durable leggings will save you money in the long run.
10 of the best postpartum leggings
If you have a favorite clothing brand they may do a maternity range where you can get leggings that will be suitable for both pregnancy and postpartum wear.
There are, however, leggings that are designed specifically for the postpartum period and others that are perfect for wearing postpartum but can also be good to wear as part of your normal wardrobe.
We take a look at the best postpartum leggings here:
These Mother Tucker® leggings are great at tucking in the stomach and hips with a high level of protection while still being very comfortable.

These leggings are pricey compared to some other brands but they are worth it as they are very versatile and can be worn on simple walks or for meeting up with coffee with friends.
These stylish Capri leggings offer great comfort both while pregnant and during the postpartum period. You will not feel restricted in these leggings at all and can enjoy walking or carrying out daily tasks around the house.
Featuring a mesh support panel these mid-rise leggings are super comfortable and very affordable. If you don't really wear leggings much but want to buy a good pair of postpartum leggings on days where you don't want to dress up, these are a perfect choice.
These high-quality support leggings are designed specifically for postpartum women with a high-rise for comfort and control.

As the rise is higher than normal leggings these are a great choice for breastfeeding moms as they hide the tummy when lifting your top-up to feed.

These ultra-comfortable leggings are suitable while you are pregnant and will grow with your stomach right up to birth. Postpartum, the leggings will be comfortable and supportive without being too restrictive.
If you are planning on doing a lot of walking or light workouts these comfortable leggings offer great flexibility. They wash and dry quickly so if you only want to buy one pair of leggings you can have a quick turnaround between wears.
While they are named maternity leggings they also offer great comfort postpartum for plus-sized women. They are very cheap compared to other leggings but are very durable.

These leggings are made of a soft material that is great for relaxing in but also suitable for wearing outside of the house.
These popular leggings use ultra soft fabric that helps sculpt the postpartum body without putting too much pressure on you. As well as supporting the bloated stomach area these leggings cult the hips and thighs but are still very stretchy.
If you are looking for short leggings to wear in hot weather or under a skirt these Mother Tucker leggings will give you the confidence that you are looking for during the postpartum period.

Unlike a lot of short leggings, these sculpting leggings stay in place and do not ride up while you are walking.
If the tummy area is a particular problem for you during the postpartum months these leggings are affordable and very reliable when it comes to stomach control. A great pair of everyday leggings that you can match with comfortable shirts.
Other postpartum clothing
In addition to postpartum leggings, there are other clothing items that you will want to add to your wardrobe after giving birth. The best clothing for postpartum moms include:
You may find that a lot of your maternity clothes will carry through in the weeks after birth or, if you have bought a larger size rather than maternity clothes, you can continue to wear for a while.
Good quality postpartum clothes will be more expensive than the usual clothes you buy but they are worth the investment and can always be gifted to expectant moms once you have finished with them.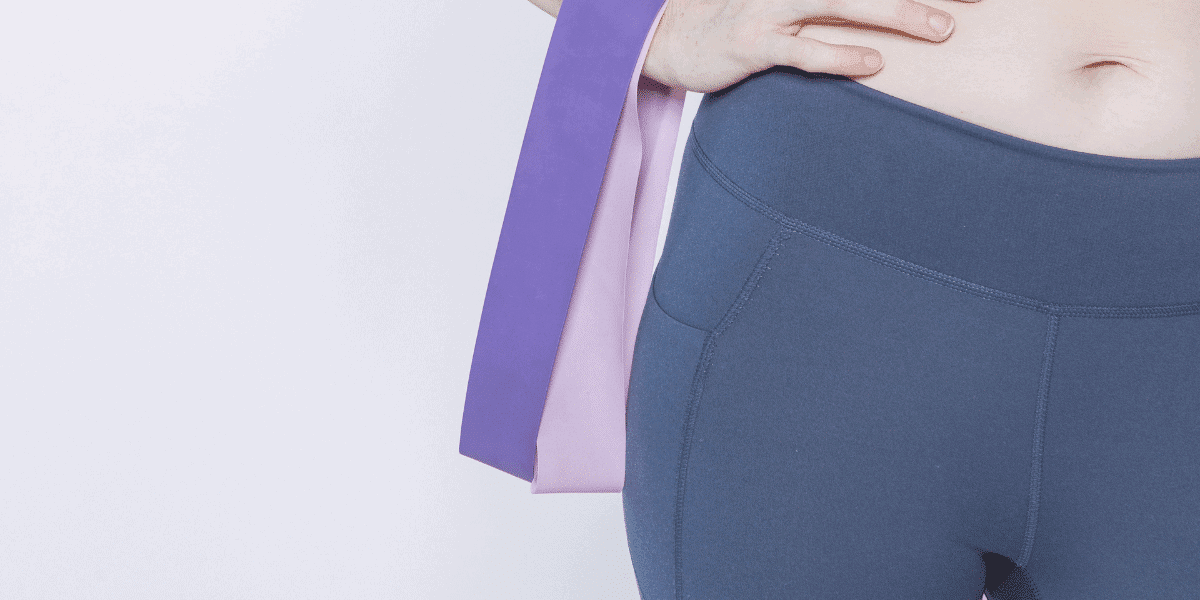 There are lots of great maternity and postpartum leggings on the market for brands that want women to feel comfortable and supported after giving birth.
In the early days after giving birth, you may want to wear pajamas or nightshirts to give your stomach the ultimate freedom before moving on to comfortable leggings. When choosing your leggings be sure that they fit over your stomach by choosing a high-rise waist that feels soft and will stretch.
A good pair of postpartum leggings can see you through the latter stages of pregnancy right through to when you want to start wearing your pre-pregnancy clothes making them a great investment for any new mom.