Peach Cobbler Cupcakes are a delicious way to enjoy the classic peach cobbler in a new and exciting form. These cupcakes combine fresh peaches' sweet and juicy flavors with a moist and fluffy cake, topped with a crumbly granola topping.
Peach Cobbler Cupcakes are not only delicious but also easy to make, making them a perfect baking project to do with kids.
The simple steps and easy-to-find ingredients make it a fun and enjoyable activity for children to get involved in the kitchen. They will love helping with mixing the batter and adding the granola topping. Plus, the result is a tasty cupcake that they will be proud to have helped create.
As an Amazon Associate, I earn from qualifying purchases. The links below may be affiliate links. Please read my disclosure policy for more information. 
Ingredients:
1 cup of melted butter
2 cups of flour
4 eggs
2 tsp cinnamon
1 cup sugar
1 tsp vanilla extract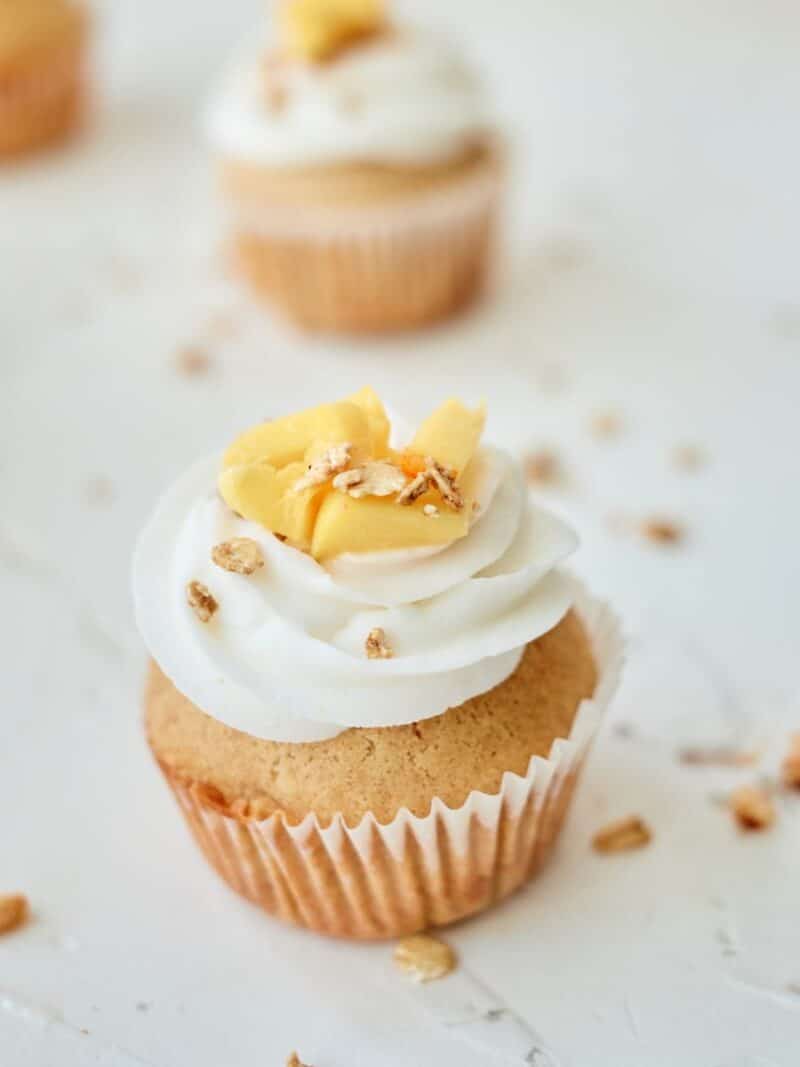 Times:
Prep time: 10 minutes
Cook time: 25 minutes
Serves: 10-12
Method:
Cream butter, eggs, vanilla, and sugar
Add in cinnamon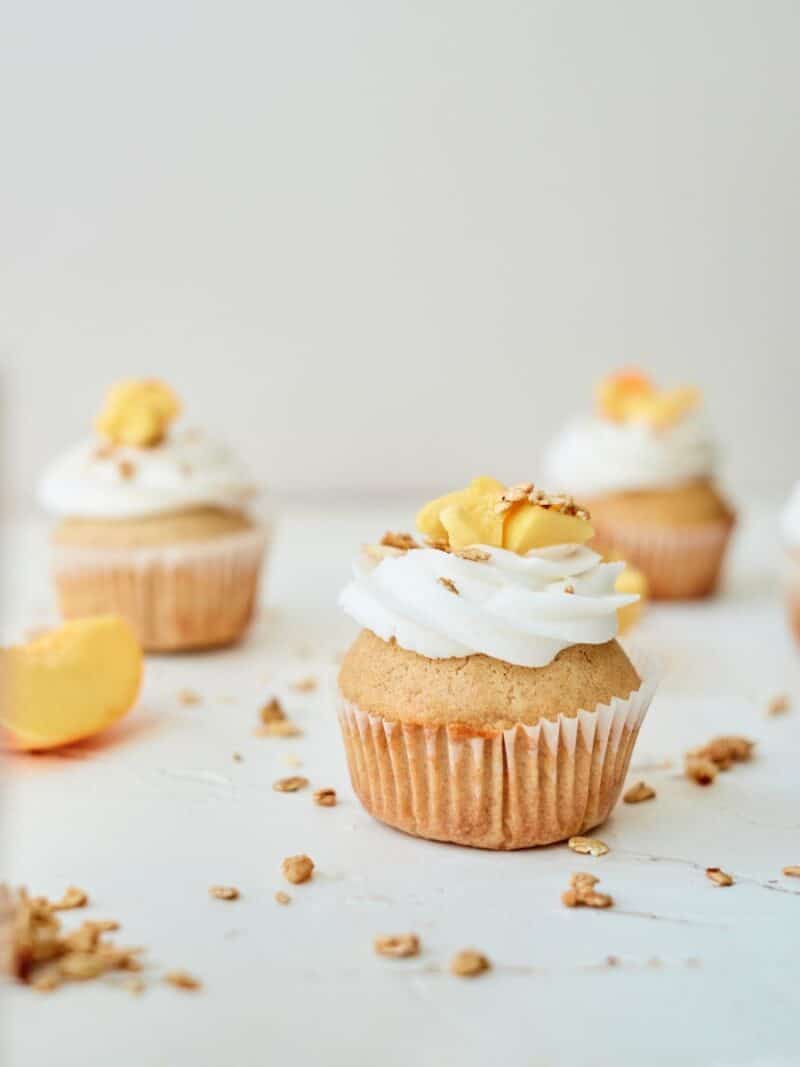 Add in flour slowly, mixing well
Scoop into cupcake tins until about ¾ way full
Cook at 350 for 25 minutes or until a stick comes out clean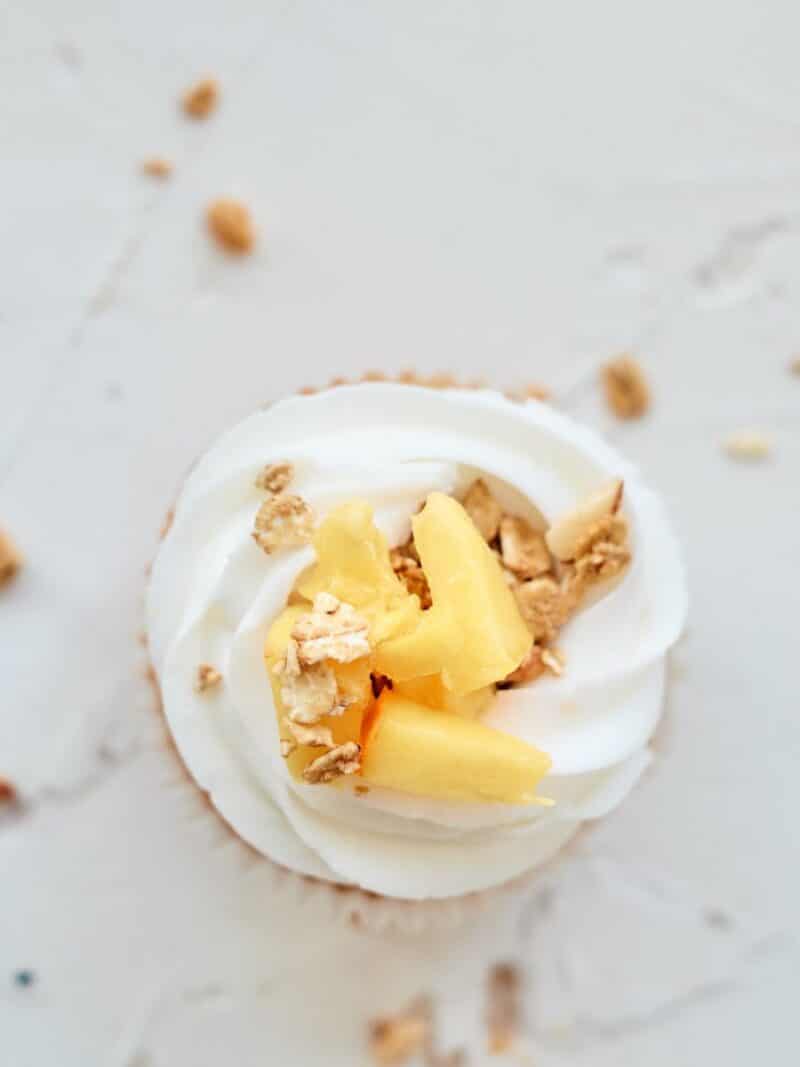 Remove from the oven and let cool fully.
Ice with icing and top with cut peaches and granola.