The best baby shower games should be fun for both the parents and the guests and should not feel like a chore to take part in. How many times have you been to a baby shower and cringed at playing the same old game?
We take a look at the top baby shower games to play in 2022 that will get the whole party involved and are easy to organize.
As an Amazon Associate, I earn from qualifying purchases. The links below may be affiliate links. Please read my disclosure policy for more information.
How Many Games Should I Play at My Baby Shower
The number of games that you play during a baby shower will depend on how long the gathering is. However, around 3-4 games is a good number as this will allow your guests to mingle, eat and share gifts but keep the flow of the party going if things become a bit stagnant.
You can fit in more games if you are together longer than 2-3 hours or there are particular games that you don't want to miss out on.
If you are hosting a baby shower for a friend or family member be sure to consult with them on how many games they think would be a good fit as you don't want to overwhelm them with too many games if they are feeling tired or would like a lot of times for guests to chat and do the things beside the games.
Choose at least 3-4 games to keep your baby shower guests entertained and try not to make them too complicated!
1. The Name Game
If you are not decided on a name for your baby, this game is a great for getting ideas and inspiration from your loved ones.
You can either set up a suggestion box or leave a book and pens tutor you can add a little bit more fun by giving specific instructions, such as asking guests to choose a name beginning with a certain letter.
You can take time out during the shower to read out the names (you may get a few giggle) or you can wait until your guests have left and sift through with your partner.
2. Mother (And Father) Know Best
You will get a lot of advice from other parents as soon as you mention that you would like a start a family right up until your child is 21 and maybe beyond!
While some of the advice you hear over the years may be unwelcome, some of the best advice that you will get is as you begin to prepare for the birth of your baby.
Similar to The Name Game, you can buy a book that is nice enough to keep and ask your guests to share their words of wisdom for you to read on your parenting journey. You can ask guests to read out their advice and share between each other.
Remember to take photographs of guests as they Rea out their advice as these will make lovely keepsakes in years to come.
3. Who's the Baby
A classic game that brings lots of fun to a baby shower is the. ' Who's the Baby' game' as it allows guests to mingle and get to know each other. Ask your guests to bring a photograph of them as a baby and pin it (discreetly) to a board.
Once all photographs are on the board, guests will be handed a sheet and they have to put the correct baby face to the people at the shower.
Each correct answer wins a point and the person with the most correct guesses wins a prize! Easy!
4. Make a Toilet Paper Baby Diaper
Toilet paper is cheap when bought in bulk and can offer a fun hands-on game without making too much mess. You will be surprised as your guests become comepetative as they divide into small groups to make the best diaper.
The best (or the most functional) diaper wins a prize for their team.
5. Animal Gestation Period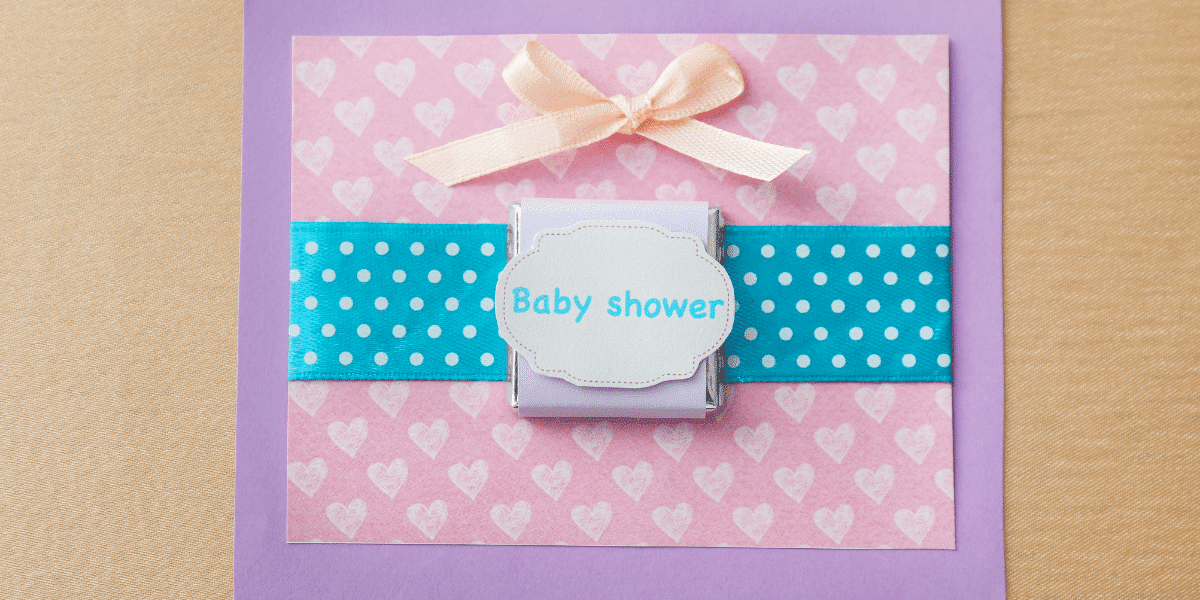 If quizzes are your thing you can test the brains of your guests by asking them to guess the gestation period for each animal.
You can download and print a quiz online or you can be the quizmaster. A simple game that has some surprising answers!
6. The Price is Right Game
We all know that raising children is expensive and you will know by preparing for your birth that newborns can put a strain on your bank balance. When you play The Price is Right you can put your guests parenting knowledge to the test by quizzing them on the prices of top baby items.
You can ask them questions such as "how much is a pack of 48 diapers?" or "how much is the latest Bugaboo pushchair?".
7. My Water Broke!
While not wanting to tempt fate, this fun baby shower game will see your guests getting very competitive!
To prepare for this game you will need a miniature plastic baby doll and ice cube trays. Place a baby into each of the compartments of the ice cube tray and top with water then freeze.
When your guests arrive serve each of them a drink with one of the baby ice cubes in it. The first person to melt the ice cube in whatever way they wish is the winner!
When the first ice baby is freed the person needs to shout "My water broke"! You will have some guests who will wait patiently for their ice to melt naturally and others who will be chilling away at the ice or queuing to boil a kettle of water!
You may want to enforce some rules, for example, you cannot use any items from the kitchen to help you.
8. Baby Bump Balloon Pop
Traditionally, baby showers have been celebrated by moms and their female friends and family members but modern day showers involve men too.
If both parents and their male and female friends are attending your shower there is fun to be had with lots of baby shower games, including the ones we have already mentioned. One of our favorite games to play is the Baby Bump Balloon Pop.
We all know that the mom of the baby is about to pop anytime soon but the teams created in this game will want to get things popping even sooner. For this game you will need balloons for each guest and pins.
To play the game you will split your guests into teams and give each team member a ballon to stick up their shirt. Each member must blow up their balloon, put it under their shirt and then pop the ballon.
This must be done one at a time and the first team member must pop their balloon before the second member blows theirs and so on. The team to blow up and pop their balloons first wins.
9. The Mommy or Daddy Game
This is a great game if moms and dads attend the baby shower. For this game, a 'mom or dad' quiz is prepared beforehand and a sheet is given to guests to answer on the day.
You can give each guest a printed sheet or you can use one sheet and guests can shout out their answers. The quiz should consist of 10-15 questions that require the answer to be mom or dad.
Example questions are "who has never changed a diaper before?" or " who broke their arm when they were in kindergarten?"
Try to mix the questions up a little so that a certain family member doesn't get them all correct and the person with the most answers should win a prize.
10. Baby Shower Bingo
Bingo is back on-trend at the moment with pop-up bingo events mixed with dancing and silliness making it a different night out than when great Aunt vera dragged you to the church hall for a game.
A game of baby bingo is fun for all ages and there are lots of templates online to take the hassle out of preparing games. You can choose to play a line or a house and offer fun prizes for the winner.
Instead of Bingo, your winners can shout the "Baby (insert surname)
11. Celebrity Baby
No matter how hard you try to avoid celebrity culture we all like to see the latest celebrity baby pictures and marvel at how cute they are.
With a celebrity baby quiz, you can put your guests' celebrity knowledge to the test when they try to identify what baby picture or name belongs to which celebrity.
You can have images of the celebs and babies mixed up randomly for them to be paired or simply name the baby's first name and guests have to randomly guess which celeb the baby belongs to. This is a good game for younger guests who want to get involved in the fun.
12. Love Notes
To finish your baby shower a game of Love Notes by handing each guest a card and a pen for them to write words of support to see you through the end of your pregnancy and the difficult easy days of parenthood.
You can ask guests to write random support, advice and motivation or you can assign each guest a number that will correlate to the week after your baby is born.
You read each note on the given week as a beautiful way to know that your friends have you in their thoughts.