It's an amazing feeling when you're waiting for the arrival of a newborn. It will consume you and you'll want to make sure everything is perfect and ready for them to come into the world.
Even though being a parent is a challenging time, it is also amazing and can be difficult to put into words. It takes a lot of responsibility to ensure that all of the needs of your newborn are taken care of.
Making a decision to have a child is momentous. It is to decide forever to have your heart go walking around outside your body.
– Elizabeth Stone
Having a baby is a life-changer. It gives you a whole other perspective on why you wake up every day.
– Taylor Hanson

A baby is as pure as an angel and as fresh as a blooming flower.
– Debasish Mridha

There are two lasting bequests we can give our children. One is roots. The other is wings.
– Hodding Carter Jr.

A baby is born with a need to be loved – and never outgrows it.
– Frank A. Clark

I love these little people; and it is not a slight thing when they, who are so fresh from god, love us.
– Charles Dickens

Like stars are to the sky, so are the children to our world. They deserve to shine!
– Chinonye J. Chidolue

There are no words that can describe the euphoria you feel when your baby recognises you for the first time and smiles.
– Jared Padalecki

It is a smile of a baby that makes life worth living.
– Debasish Mridha

For all the things my hands have held, the best by far is you.
– Unknown

A baby fills a place in your heart that you never knew was empty.
– Unknown

It's way too early for him to be talking anyhow but I see in his eye something and I see in his eyes a voice and I see in his eyes a whole new set of words.
– Sherman Alexie

Having a baby is like falling in love again, both with your husband and your child.
– Tina Brown

A happy baby has shining eyes. It walks open-hearted into the world and spreads magic.
– Sigrid Leo

Babies cry at birth because it is the first time they experience separation from love.
– Kamand Kojouri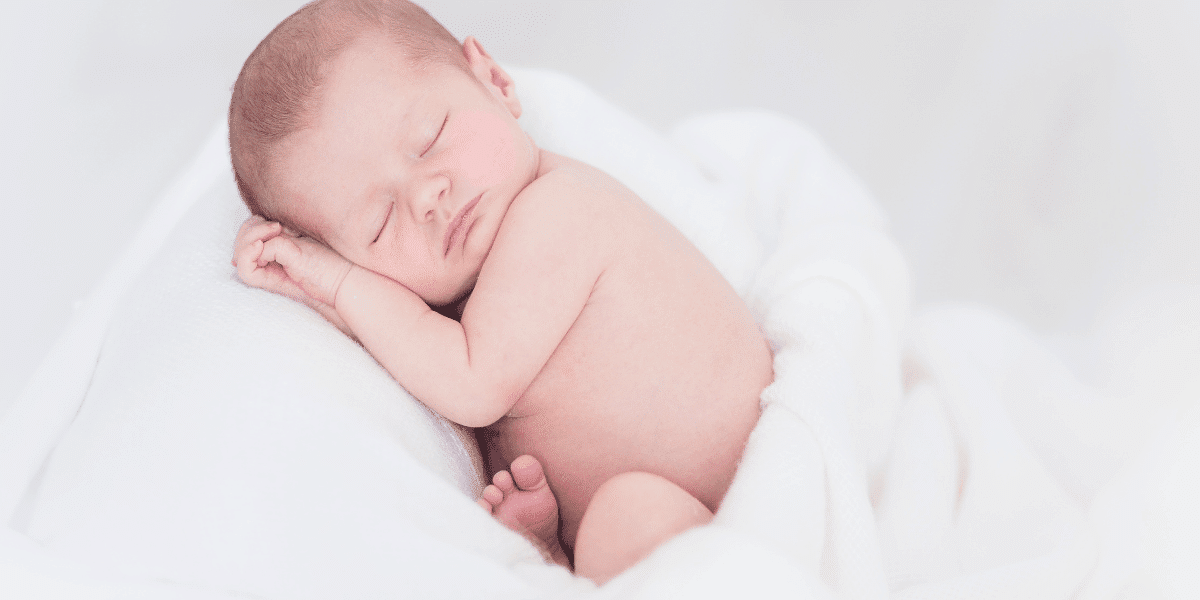 What good mothers and fathers instinctively feel like doing for their babies is usually best after all.
– Benjamin Spock

A new baby is like the beginning of all things – wonder, hope, a dream of possibilities.
– Eda J. Le Shan

It's a good thing babies don't give you a lot of time to think. You fall in love with them and when you realise how much they love you back, life is very simple.
– Anita Diamant

Children have neither past nor future. They enjoy the present, which very few of us do.
– Jean De La Bruyère

The amazing thing about becoming a parent is that you will never again be your own first priority.
– Olivia Wilde

The children we bring into the world are small replicas of ourselves and our husbands; the pride and joy of grandfathers and grandmothers. We dream of being mothers, and for most of us that dreams are realised naturally. For this is the Miracle of Life.
– Azelene Williams

I think that I see something deeper, more infinite, more eternal than the ocean in the expression of the eyes of a little baby when it wakes in the morning and coos or laughs because it sees the sun shining on its cradle.
– Vincent Van Gogh

In the garden of humanity every baby is a fresh new flower.
– Debasish Mridha
Does Hypnobirthing Really Work?

A baby is a dancing joy of life.
– Debasish Mridha

It is a moment of pure ecstasy and satisfaction when you see a smile flicker on a baby's lips, just as they gently pass into a deep slumber.
– Unknown

You know what the great thing about babies is? They are like little bundles of hope. Like the future in a basket.
– Lish McBride

I know now why God gave us babies. They require constant attention, of course. They make messes and disturb the peace, but their cuteness and smiles are something the only reminder of God we have in the house.
– Ann Rinaldi

All those cliches, those things you hear about having a baby and motherhood – all of them are true. And all of them are the most beautiful things you will ever experience.
– Penelope Cruz

When he finally was placed into my arms, I looked into his precious eyes and felt an overwhelming, unconditional love… I never felt so complete and empowered in my life.
– Gisele Bundchen

For me, this baby was the most precious thing I had ever had. He was my treasure, my joy, my world, my everything now.
– Preeti Shenoy

And I learned what is obvious to a child. That life is simply a collection of little lives, each lived one day at a time. That each day should be spent finding beauty in flowers and poetry and talking to animals. That a day spent with dreaming and sunsets and refreshing breezes cannot be bettered.
– Nicolas Sparks

I don't know why they say 'You have a baby', the baby has you.
– Gallagher

The only creatures that are evolved enough to convey pure love are dogs and infants.
– Johnny Depp

Babies control and bring up their families as much as they are controlled by them; in fact the family brings up the baby by being brought up by him.
– Erik H. Erikson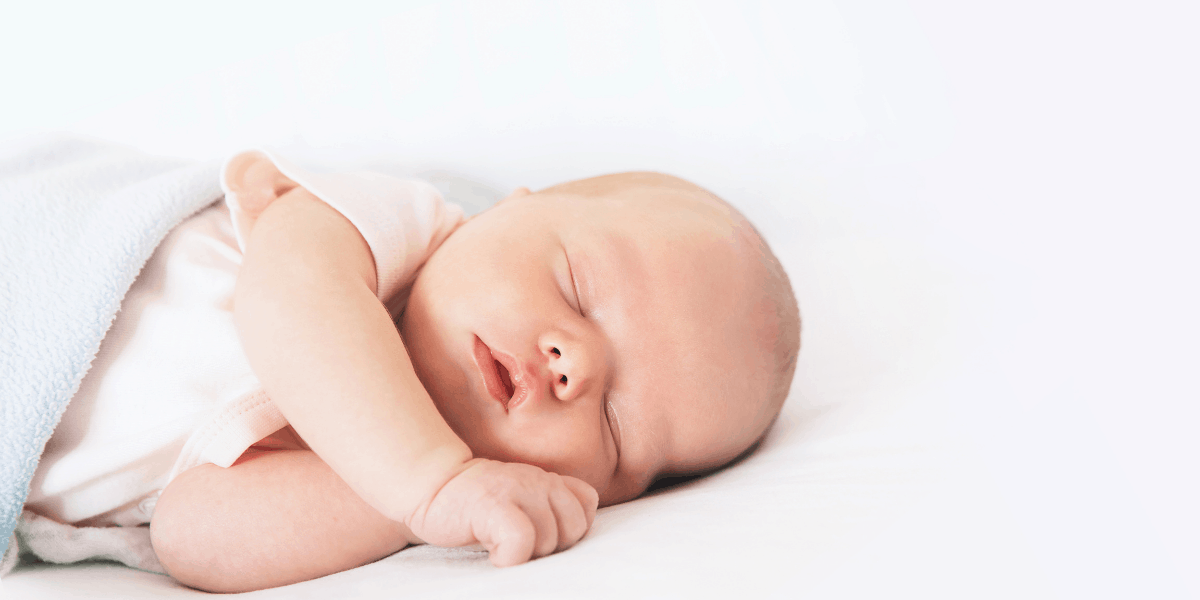 Whenever I held my newborn baby in my arms, I used to think that what I said and did to him could have an influence not only on him but on all whom he met, not only for a day or a month or a year, but for all eternity.
– Rose Kennedy

When a child is born, its sense – organs are brought in contact with the outer world. The waves of sound, heat, and light beat upon its feeble body, its sensitive nerve fibres quiver, the muscles contract and relax in obedience: a gasp, a breath, and in this act a marvellous little engine, of inconceivable delicacy and complexity of construction, unlike any of earth, is hitched to the wheel-work of the Universe.
– Nikola Tesla

I think, at a child's birth, if a mother could ask a fairy godmother to endow it with the most useful gift, that gift would be curiosity.
– Eleanor Roosevelt

Babies are always more trouble than you thought – and more wonderful.
– Charles Osgood
Are online birth classes worth it?

Please don't wait until the doctors tell you that you are going to have a baby to begin to take care of it. It is already there. Whatever you are, whatever you do, your baby will get it. Anything you eat, any worries that are on your mind will be for him or her. Can you tell me that you cannot smile? Think of the baby, and smile for him, for her, for the future generations. People don't tell me that a smile and your sorrow just don't go together. It's your sorrow, but what about your baby? It's not his sorrow, it's not her sorrow.
– Thich Nhat Hanh

Loving a baby is a circular business, a kind of feedback loop. The more you give the more you get and the more you get the more you feel like giving.
– People Leach

It's all kind of these profound things crashing on you when your child arrives into the world. It's like you've met your reason to live.
– Johnny Depp

Babies are living dolls with dancing smiles that come from the stars to still our heart.
– Debasish Mridha

I love you from the very start. You stole my breath, embraced my heart. Our life together has just begun. You're part of me, my little one.
– Unknown

Having a baby is part of a woman's life, and it is surely a great waste to be afraid of life.
– Joan Lowery Nixon

The baby's body lay in a bassinet. He was the size of a half loaf of bread, his bones light as a bird's and stretched with thin skin.
– Jodi Picoult

Even when freshly washed and relieved of all obvious confections, children tend to be sticky.
– Fran Lebowitz

Newborn babies can't do much on their own. They can't eat or walk or talk on the phone. But every parent is sure their creation is without a doubt a tremendous sensation.
– Jennifer Davis

Babies are little angels.
– Lilah Akita

Babies are such a nice way to start people.
– Don Herold

If evolution really works, how come mothers only have two hands?
– Milton Berle

Let your child see you doing a good deed instead of you telling him or her to do it, and the little child shall one day grow up to become a real kind human being.
– Abhijit Naskar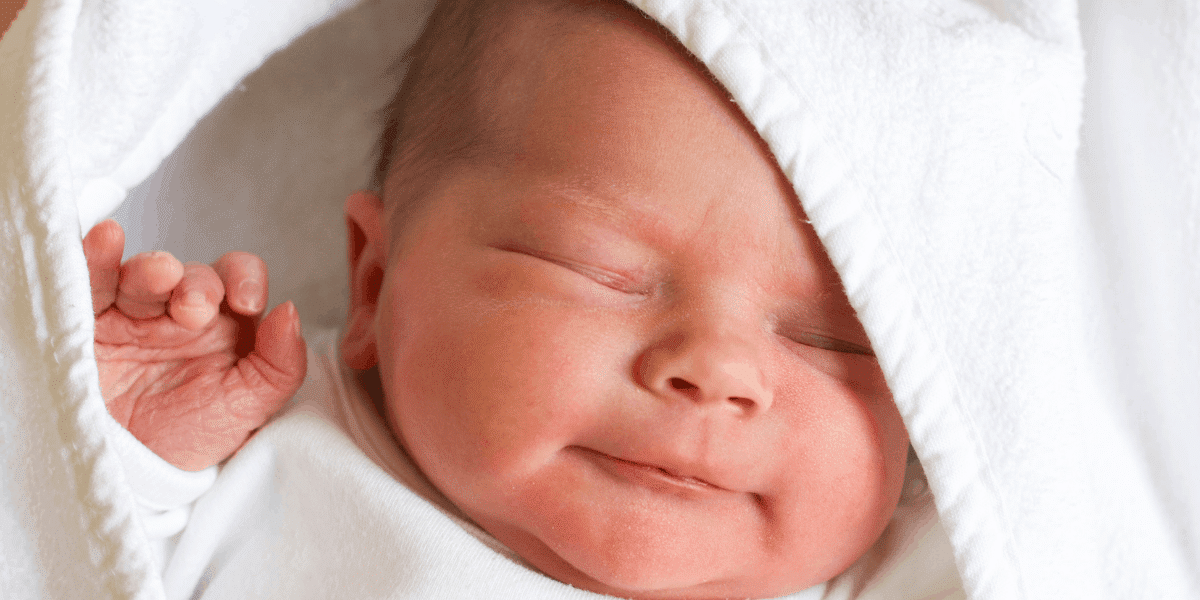 You may hate being pregnant, but the minute the baby is born, she is God's precious child, given to you as a gift.
– Sandra Dallas

Perfection only exists in babies and pastries.
– Gayle Way

Honey is sweet. A little baby is even sweeter.
– Asian Proverb

Children see magic because they look for it.
– Christopher Moore

The most precious jewels you'll ever have around your neck, are the arms of your children.
– Unknown

First we had each other. Then we had you. Now we have everything.
– Unknown

Don't stand unmoving outside the door of a crying baby whose only desire is to touch you. Go to your baby. Go to your baby a million times. Demonstrate that people can be trusted, that the environment can be trusted, that we live ina  benign universe.
– Peggy O'Mara

The best FREE online birth class.
I always wondered why babies spend so much time sucking their thumbs. Then I taste baby food.
– Robert Orben

A baby is an inestimable blessing.
– Mark Twain

Everybody needs some time to rejuvenate, refresh, recharge and begin again. Seeing a baby's face is the best way to relax, refresh , rejuvenate and recharge.
– Revathi Sankaran

You can learn many things from children. How much patience you have, for instance.
– Franklin P. Jones

The joy of motherhood comes in moments. There will be hard times and frustrating times. But amid the challenges, there are shining moments of joy and satisfaction.
– Elder M. Russell Ballard

The best baby-sitters, of course, are the baby's grandparents. You feel completely comfortable entrusting your baby to them for long periods, which is why most grandparents flee to Florida.
– Dave Barry

A child enters your home and for the next twenty years makes so much noise you can hardly stand it. The child departs, leaving the house so silent you think you are going mad.
– John Andrew Holmes

Parenting: Strip it down and what do you really have? A relationship with a unique little person that God entrusted to you, to nurture, love and raise.
– Matthew L. Jacobson

Babies used to make me nervous but these squirmy things are awesome once you've read the manual.
– David Z. Hirsch

Before I got married I had six theories and no children. Now, I have six children and no theories.
– John Wilmot

We never know the love of a parent until we become parents ourselves.
– Henry Ward Beecher

If you were to open up a baby's head – and I am not for a moment suggesting that you should – you would find nothing but an enormous drool glad.
– Dave Barry

A toddler can do more in one unsupervised moment than most peopl e can do all day.
– Unknown

Life doesn't get more real than having a newborn at home.
– Eric Church

Abort the thought, save the baby.
– Chinonye J. Chidolue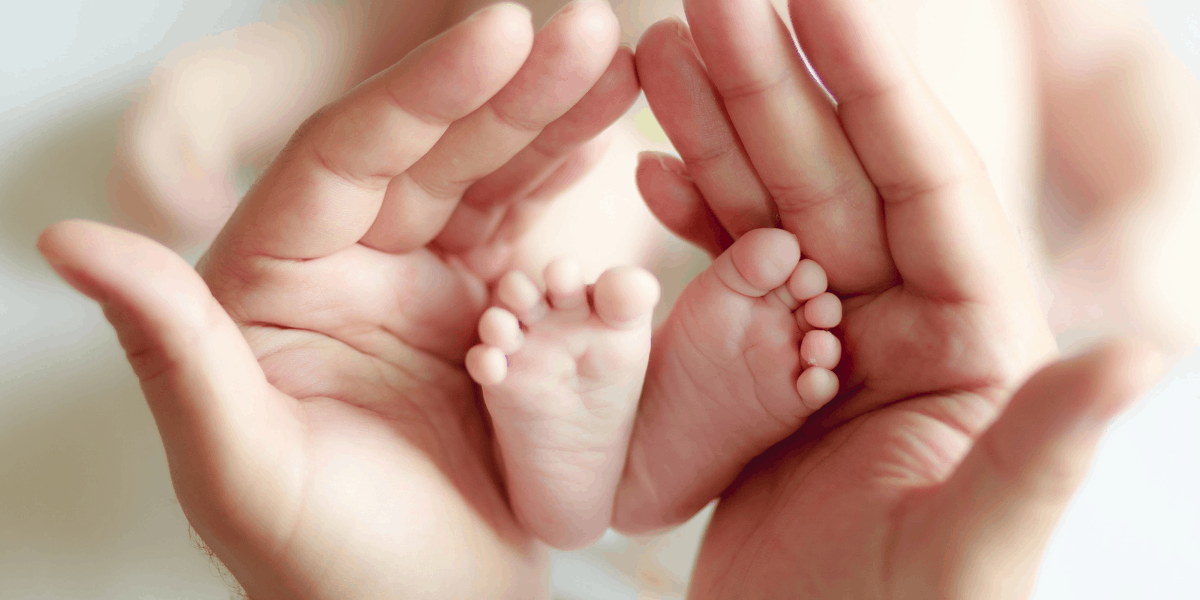 A baby is God's opinion that the world should go on.
– Carl Sandburg

For having a baby;s sweet face so close to your own, for so long a time as it takes to nurse 'em, is a great tonic for a sad soul.
– Erica Eisdorfer

Flowers are words which even a baby can understand.
– Arthur C. Coxe

When the baby is born, all that pain (that was endured) vanishes in an instant. Love for that tiny baby makes one forget the pain, the fear. And as I've said before, love between mother and child is the highest experience, the closest to divine love.
– Hope Bradford

Learn Exactly How to Breastfeed with this FREE CLASS
It was the tiniest thing I ever decided to put my whole life into.
– Terri Guillemets

To profoundly understand a baby, you must first be a mother.
– Debasish Mridha

Fairytales do come true. Look at us, we had you.
– Unknown

Children make you want to start life over.
– Muhammad Ali

A mother's arms are made of tenderness and children sleep soundly in them.
– Victor Hugo

Ten little fingers, ten perfect toes, fill our hearts with love that overflows.
– Unknown

Children bring us a piece of heaven on earth.
– Roland Leonhardt

There's nothing more contagious than the laughter of young children; it doesn't even have to matter what they're laughing about.
– Criss Jami

That's why babies cry so much. All of a sudden having a body is a lot to deal with.
– Ron Koertge

Still the most magical day of my life was the day I became a mom.
– Linda Becker

Babies do not want to hear about babies; they like to be told of giants and castles.
– Samuel Johnson
The Ultimate Secret Of BREASTFEEDING

A baby's cry is precisely as serious as it sounds.
– Jean Liedloff

I hadn't slept for two nights and yet when she was born, I had never felt more alive.
– Emily Schuman

Babies should be classified as an antidepressant. It's pretty hard to be in a bad mood around a 5-month-old baby.
– Jim Gaffigan

When he finally was placed into my arms, I looked into his precious eyes and felt an overwhelming, unconditional love… I never felt so complete and empowered in my life.
– Gisele Bundchen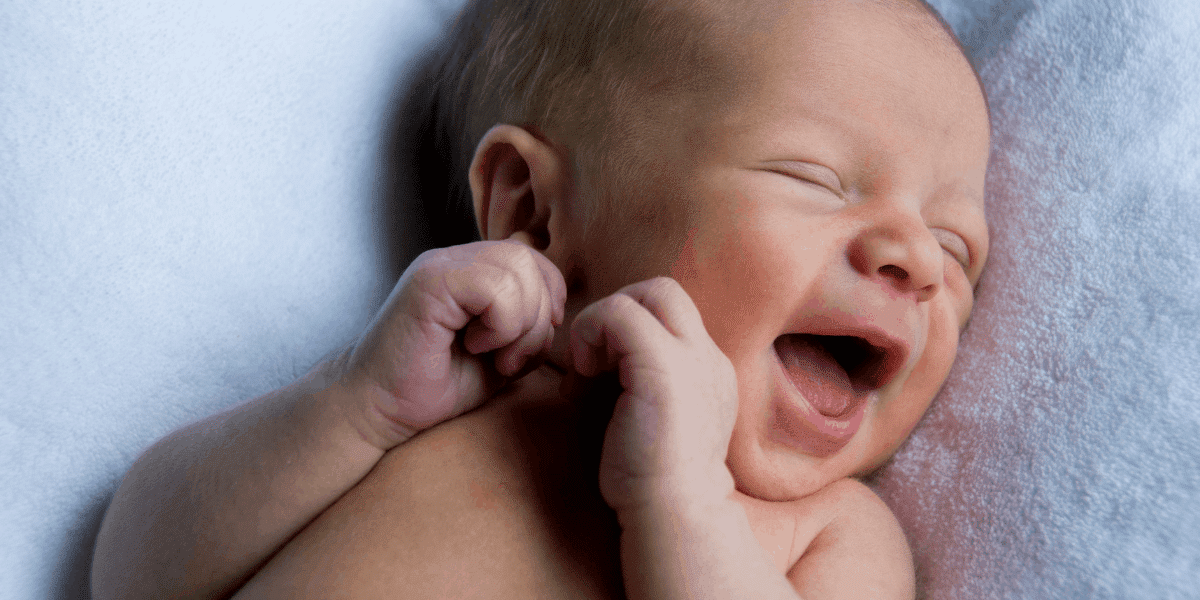 An infant's smile was the greatest promise that the world would go on, no matter how much the grown ups mucked around with it.
– Janice Maynard

Ah babies! They're more than just adorable little creatures on whom you can blame your farts.
– Tina Fey

Whenever I held my newborn baby in my arms, I used to think that what I said and did to him could have an influence not only on him but on all whom he met, not only for a day or month or year, but for all eternity. A very challenging and exciting thought for a mother
– Rose Kennedy

Having a baby is a life-changer. It gives you a whole other perspective on why you wake up every day.
– Taylor Hanson
I remember leaving the hospital – thinking, 'Wait, are they going to let me just walk off with him? I don't know beans about babies! I don't have a license to do this.' We're just amateurs.
– Anne Tyler

Getting a burp out of your little thing is probably the greatest satisfaction I've come across. It's truly one of life's most satisfying moments.
– Brad Pitt

The babies are amazing… They begin each day all warm and sleepy, smelling of promise.
– Julia Roberts

Asked to switch seats on the plane because I was sitting next to a crying baby. Apparently, that's not allowed if the baby is yours.
– Ilana Wiles


When we find out we're pregnant and during the entire 9 months, we completely underestimate how challenging it can be to raise a child. We might have images or thoughts of what it might be like, but we never know for sure. 
Once your baby is born, you come to realize that the things you imagined it to be like, are nothing of the sort. It's never easy, but it's the best thing to happen to a mother and couple.
Watching your baby grow into a toddler and then a little person is incredible and overwhelming all at the same time. The quotes above are here to celebrate the wonders of having a baby.