Are you searching for the best hypnobirthing classes online? I have been through 4 different hypnobirthing online classes and can hand on heart say the Hypnobubs Basics course is by far the best one.
I will go through the course and give you all the information you need to help you make an informed decision.
The Birthing Experience
The birthing experience is, naturally, of utmost importance to every pregnant mother. While we are lucky to live in a digital age with so much information available, it can also feel overwhelming at times.
The truth is, there's no one experience perfect for all mothers, as everyone is different and so is the process of giving birth. I can tell you from the experience of giving birth 5 times that every single birth was completely different.
It can be affected by so many things, from whether you've had a baby before to the experiences you go through in your pregnancy. It's important to recognize that a one-size fits all approach simply does not exist.
But, like with a diet or exercise regime, everyone can benefit from general guidance and best practices, and then adapt these techniques to suit their personal needs.
Hence why so many women turn to antenatal classes to help them prepare for their own big day.
Still, most experts are in agreement about the benefits of a natural childbirth. Of course, it can also be a very daunting experience, and in some cases, it's simply not possible.
We ♥ honesty! Mama of Five earns a commission through the following hand-picked links at no extra cost to you. Read the disclaimer here.
Having a successful natural Birth
It's common knowledge that the best way to have a successful natural birth is to be prepared and learn a variety of methods to help you stay calm and in control when the moment comes.
Of course, many women who don't plan on a natural birth may still wish to look for coping mechanisms as part of their birthing plan, so that they can make the experience as smooth as possible.
This brings us to the technique of "hypnobirthing" (self-hypnosis employed while going into labor) and how it can be used to help aid the labor and childbirth process.
What is Hypnobirthing?
Hypnobirthing refers to a popular process for pain management that can be employed while a mom is in labor and giving birth.
Like many other coping mechanisms, hypnobirthing puts a lot of emphasis on relaxation and deep breathing – but it also uses visualization techniques to help amplify the calming effect.
The added dimensions of visualization and mindfulness and have received a lot of praise from mothers who have used them in aiding their birthing process, both with natural births and in correlation with other types of pain relief.
What is visualization?
For many, this aspect is the most unusual aspect of hypnobirthing – while the deep breathing and relaxation side of things are more typical of other antenatal classes, visualization is a relatively modern idea.
So what is it? Well, the visualization element refers to the technique of visualizing exactly what your ideal birthing process would look like.
Some people do this by imagining broadly how the experience would be ideally, while others focus in on very specific details.
This is a technique that, much like meditation, has been linked to effective stress management. It can also help to reduce anxiety prior to going into labor.
All in all, many believe this technique is effective in managing labor and having a more pleasant birthing experience.
It draws on self-hypnosis techniques to induce a state of increased relaxation and serenity, and it does so without altering the alertness of the mother (i.e. you will still be conscious while under self-hypnosis).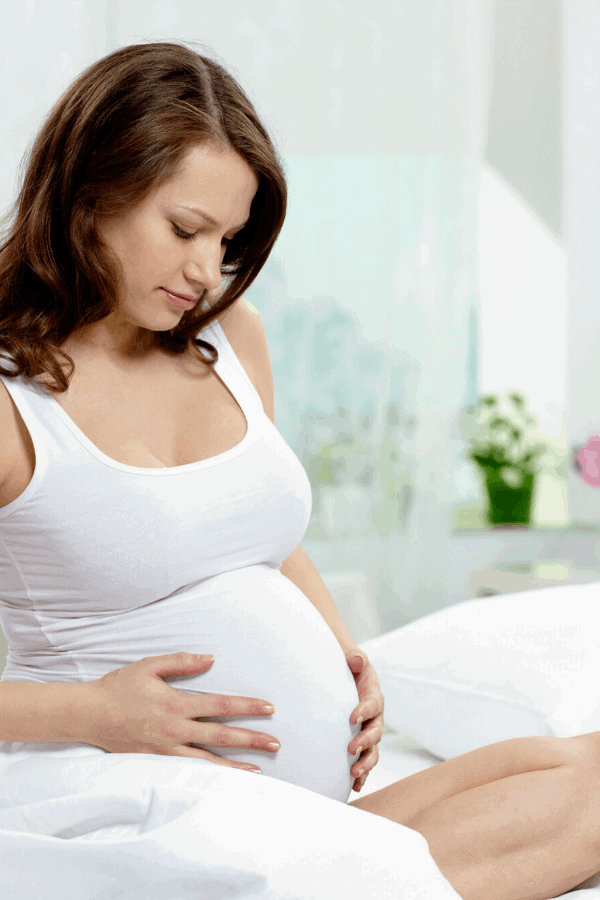 What is the Hypnobubs Hypnobirthing Online Course'?
The basic package from Hypnobubs is an online course in hypnobirthing that features a collection of ten video tutorials, an e-book, worksheets to boost participant engagement, audio tracks with guided relaxation exercises, plus online support available on the Hypnobubs™ learning platform.
The overall idea of this course is to provide participants with the tools and support they need to employ the hypnobirthing technique during their own labor.
While Hypnobubs™ do offer the option for a discounted upgrade to a private Skype session for all moms who purchase the basics package, many find the benefit of this online course is that it can be done at your own convenience.
The Hypnobubs website does state that this course is meant to be studied over five modules, but also emphasizes it can be managed in your own time.
That's regardless of whether you are at the start of your pregnancy journey or nearing its end, the videos can be scheduled at your own convenience and pace.
Meet the Hypnobubs instructor
For many, the approach and experience of the birthing class instructor can affect the impact of the whole class. That's why it's good to know a bit about the person teaching the tutorials prior to signing up for the Hypnobubs class.
Melissa Spilsted is the instructor used through the basics online course. Melissa is the founder of Hypnobubs and has taught the hypnobirthing technique to couples all over the globe.
She has certified over 200 practitioners and worked with more than 5000 parents to prepare them to use the hypnobirthing technique. Most importantly, Melissa is also a mother herself and has used this technique to aid her in three natural births that have each been calm and problem-free.
Many mothers already know Melissa thanks to her acclaimed childbirth albums, including the popular 'Surge of the Sea' track.
As an instructor, Melissa is driven by a woman-oriented belief that mothers should be empowered by childbirth and has established this course to help women achieve just that.
In addition to her personal passion, Melissa is a registered Teacher (B.Ed, B.Arts), certified Hypnobirthing Practitioner & Childbirth Educator (HPCE) and member of CAPEA (Childbirth & Parenting Educators Australia). So there's no doubts you're in good hands!
Related: 18 of the Best Online Childbirth Classes Compared
What happens to your body during labor?
Before understanding the course itself, it's key that you know what happens to your body during labor and why you may find a birthing course useful in handling the process.
For most women, giving birth seems like the scariest part of the entire pregnancy. This is partially due to the fact that the act of giving birth has been portrayed as unavoidably painful in everything from the media to horror stories told over lunch with mothers who have already been through the experience.
It is important that you realize that there is no reason childbirth should be traumatic or horrible. In fact, with the right guidance, you may be able to appreciate the incredible transformation your body undergoes during the process.
Still, there's no denying that it is a unique and – in many ways – dramatic experience. Being informed about what happens when your body enters labor will further help you understand the ways in which hypnobirthing can help you manage these physical changes.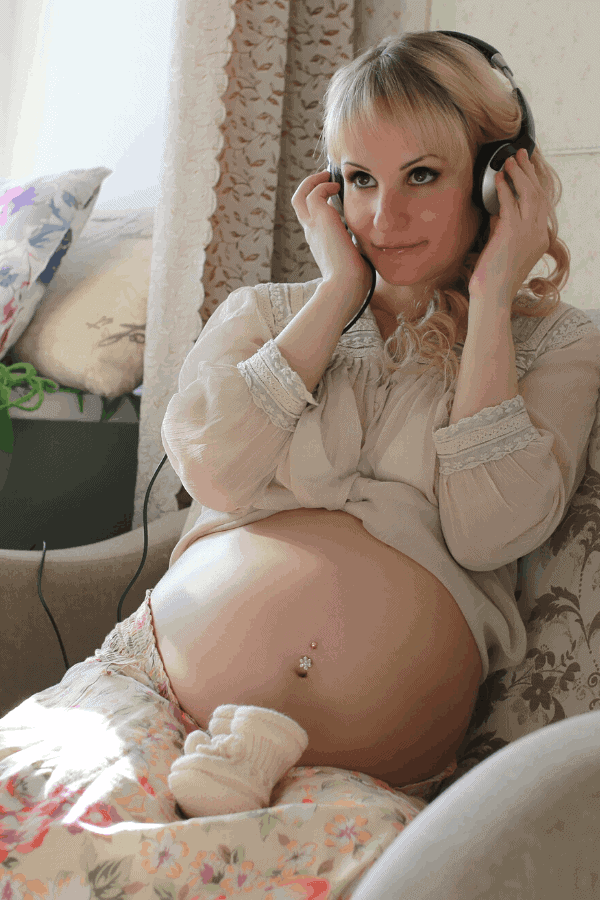 Braxton Hicks Contractions
This is the famous first sign of labor approaching. Before you start experiencing proper contractions, you will likely go through what are known as 'Braxton Hicks' contractions where your uterus tightens then relaxes. In most cases, these contractions do not hurt and are simply a way for your body to start to prepare for incoming labor.
Cervix change
While your cervix doesn't change during the earlier Braxton Hicks contractions, they will begin to undergo a transformation as labor gets closer. The cervix softens and gets thinner so that it may dilate when you are ready to give birth.
Lightening
This is the stage of engagement where the baby's head 'engages' and moves so that it is further down in your pelvis and ready to be birthed.
For many women this stage can come as something of a relief – hence the term 'lightning' – as the change allows the mother some extra space to breathe properly.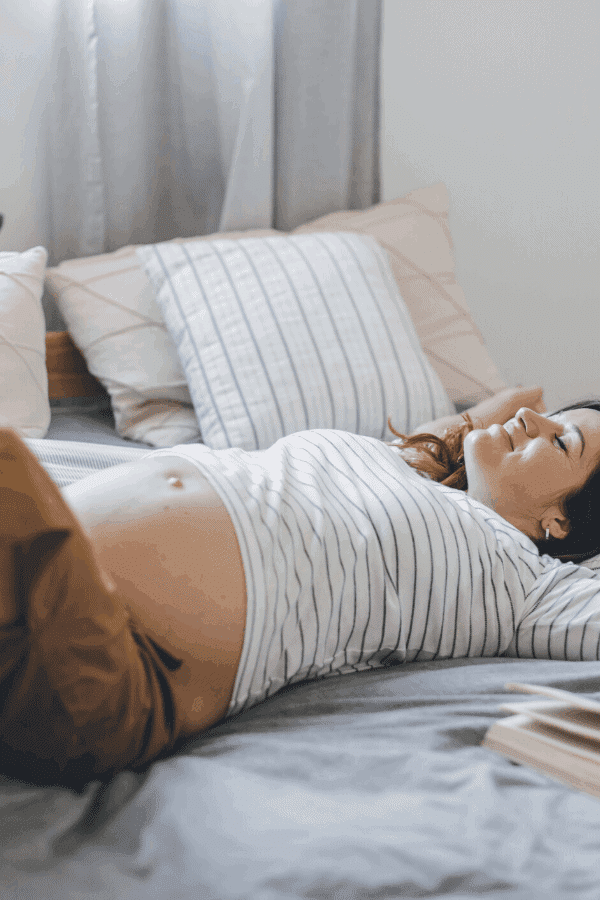 Water breaking
This is the stage made dramatically famous in TV and film, your waters may break before labor and your contractions will start properly after your waters have broken.
Some women may experience their waters breaking but not experience any contractions until 24 hours later – if this happens to you, your midwife or doctor may consider inducing your labor to reduce the risk of infection.
Going into labor
Going into labor is different for every woman, and you may not know for sure when you have entered this state. But at some point during your labor, you will begin to experience contractions as your uterus muscles press on the baby's bottom and your cervix dilate so that your baby can pass through the vagina to be birthed.
How hypnobirthing guides you through this process – reviewing the basics course
Hypnobubs emphasize that their online course will help moms and their birthing partners by giving information about how the birthing body works and why women are naturally equipped to handle the process.
A lot of the course is about building confidence in both mom and partner so that when the day arrives they can handle labor with serenity and assuredness.
Contrary to many people's misconceptions about hypnosis, the practice taught via this course does not knock you out entirely.
Instead, it focuses on instilling a deep sense of calm and serenity throughout the birthing process – you will still be entirely conscious and there's no reason why you wouldn't be able to remember your birth afterwards.
Though this is the 'basics' package, there is actually a lot included within the course. The 10 video tutorials take you through the different stages of the hypnobirthing process and are designed to help not just the expecting mother, but also the birthing partner, so that the mom can be thoroughly supported when the big day comes.
The main focus of this course is to create a positive birthing experience through both mindset adjustment and physical coping methods such as deep breathing.
The course emphasizes that what we expect from our birthing experience can have a big impact on what actually happens on the day.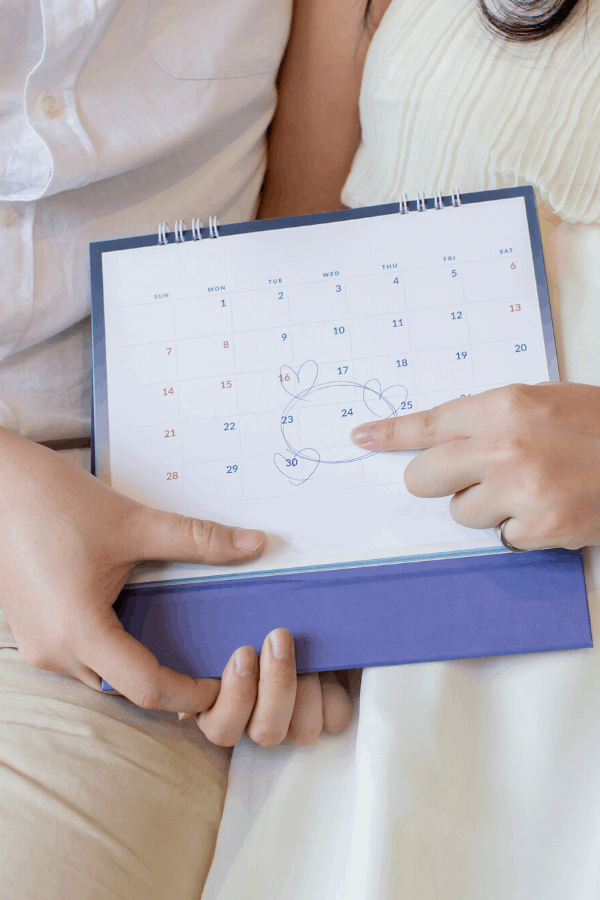 Related: MILKOLOGY: My Review of the Ultimate Breastfeeding class.
This is why the course takes pains to negate the negative birth horror stories all women have heard at some point or another.
Though some may think of 'hypnobirthing' as wishy-washy or 'new age', what is refreshing about the course is just how grounded it is in science and giving women a thorough understanding of the pregnant body and how it handles birth.
By the end of the course, you are very likely to feel much more reassured and confident in your body's ability. It really is so important to understand what a miracle childbirth is and how the female body is designed by nature to facilitate it. Completing this course will enable you to see childbirth not as a fight but a natural, transformative process.
The music and meditation guides are a very welcome supplement to this course, especially as you can download them to your phone and use them at your convenience.
How you can use the Hypnobubs Audio in Labor
Many women who take the Hypnobubs course go on to use the audio guides they find most useful during their actual labor – this has a lot of associative benefits as you will naturally begin to associate the track with relaxation, confidence, and serenity.
Of course, they require practice and a little bit of trial and error in leading up to the birth – you may find some tracks are more effective than others, but once you find the one that works for you, stick with it.
And remember, this course isn't solely about what you can do – the videos and reading materials include sections for birthing partners so they can learn helpful massaging techniques that will help you to relax during labor.
It's an especially important part of the course as it means both mom and partner feel thoroughly prepared for the experience – a key ingredient in a successful, empowering birth.
While there's no doubt that many women take this course with the aim of a natural birth, the Hypnobubs course is light-touch and places great importance on women taking the birthing path that is right for them, come what may.
This is a refreshing take for courses of this kind as participants feel no pressure to achieve a certain experience, instead, it is about equipping moms with the unique and individualized process that is best for them.
Of course, many previous course participants were able to have a natural birth as a result of the techniques learned via Hypnobubs.
This is because the combination of breathing, visualization and affirmations can help women to much better manage their pain levels during labor.
It is really hard to say which part of the course you will find most effective, some women may enjoy the course in its entirety, while others may find the breathing more valuable than the visualization aspects (and vice versa).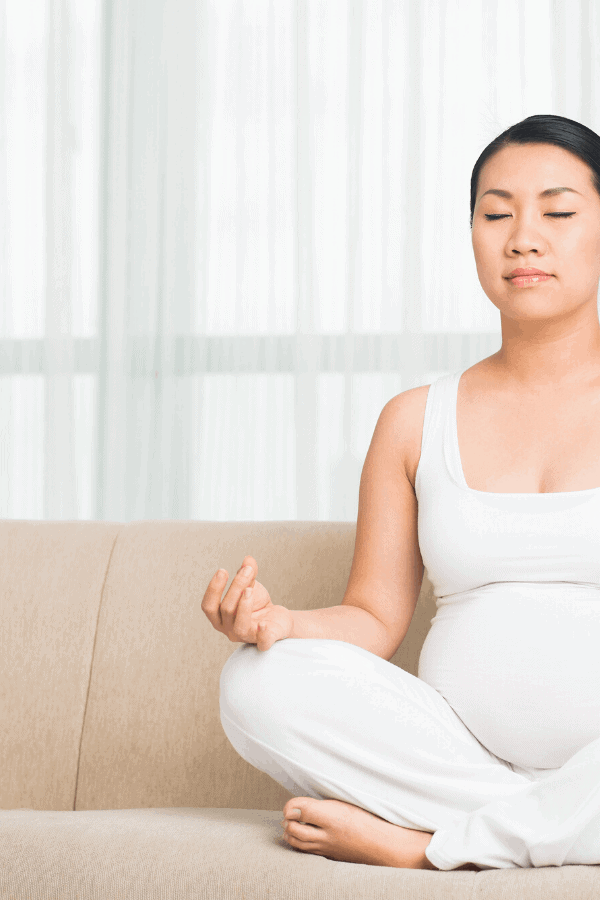 Related: The Hyperemesis Gravidarum diet that got me through my fifth pregnancy
Costs & logistics
The cost for the online basics package is $149.00 USD – this covers the cost of the following materials and resources:
• 10 video tutorials containing exercises and information hosted by course instructor Melissa Spilsted – these videos are nearly 6 hours long in total.
• The Hypnobirthing e-book full of information and guidance.
• Worksheets & handouts so that you can test your ability and keep practicing the techniques throughout the course and your remaining pregnancy.
• Five mp3 hypnobirthing tracks that include affirmations for 'Beautiful Birthing', 'Surge of the Sea', 'Prompts for Birthing', 'Glove of Endorphins' and 'Fear Release'
• 24/7 access to all the listed training materials that can be stored on your laptop, computer or mobile phone.
• Support on the online learning platform where you can ask specific questions and receive personalized answers from birthing experts.
• A bonus section of the course that includes extra birth videos for positive vibes.
The process for purchasing the course is simple and typical of any online purchase – once you've paid the money the online course is instantly available and you can return to it at any point within a 12 month period (plenty of time to cover the duration of your pregnancy).
If you wish to connect with other moms taking part in the course you can do so via an invite to the closed Hypnobub Parents Support Group that will be sent to you as soon as you enrol.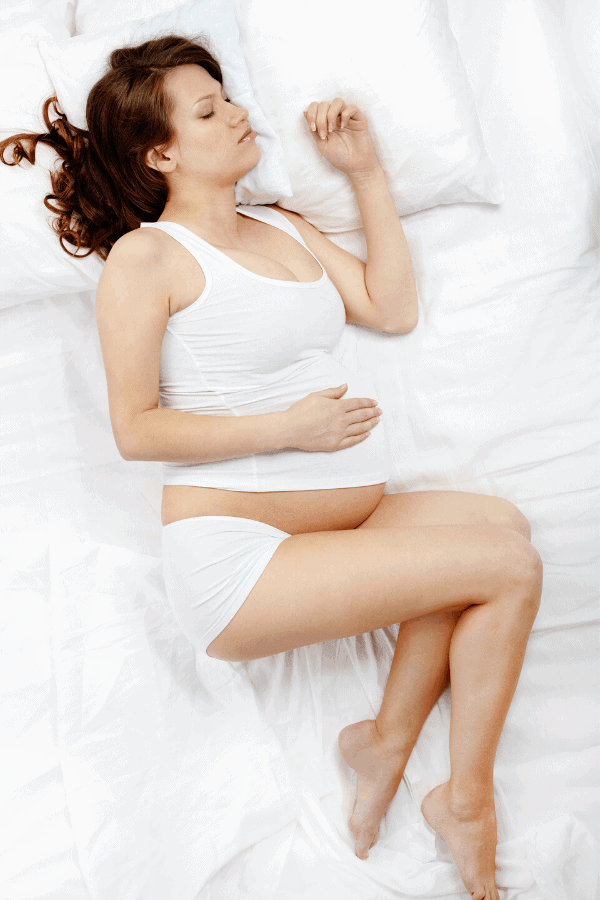 Is the hypnobirthing technique backed up by science?
While the technique of self-hypnosis has certainly gained clout in the celebrity world (with Jessica Alba, Gisele Bundchen and even Kate Middelton all reportedly giving it a go) – is there any science behind it?
The self-hypnosis technique is fairly new to the maternity world, and so, research is still in its early stages. One study indicated that there was no difference in pain relief when it came to managing contractions between moms who used the hypnobirthing technique and those who didn't, yet, it did also show that the use of pain medication was lower in the hypnosis group which may suggest better coping techniques.
It is worth noting that there is a longstanding theory that being relaxed during labor makes a normal vaginal birth more possible. The most important thing for prospective moms to consider at this point is how they feel personally; if taking this course will make you feel more confident, positive and calm while approaching labor then it's surely worth every penny.
While the research is mostly inconclusive, the many positive testimonials from women who took this course certainly speak for themselves. Knowing how you feel and what is best for you is the most important thing that should come before everything else.
Final words on the Hypnobubs™ hypnobirthing online course
The Hypnobubs basics course certainly offers a comprehensive and holistic approach to preparing for childbirth.
I am sure all participants come out feeling more informed and prepared than they did prior to taking the online course.
Naturally, you have to be a person who is good at self-motivating – being able to watch the tutorial videos when you want is very convenient, but also means you lose the typical drive of having to attend a class at a specific time.
Hence it might not be the best options for moms who are highly anxious and prone to procrastination.
Melissa Spilsted is a great and experienced instructor who will put all course participants at ease with her informative and practical videos. If you are thinking about taking this course, make sure you utilize every element of it.
There's no denying that the videos are probably the most instructive parts of the course, but the audio tracks and e-book are supporting materials that you can keep going back to after you've finished the video series.
You will learn the initial knowledge, ideas and tools through the video but it will be reading and practice that really cements that information in your brain (so that it's all muscle memory by the time the big day comes!).
All in all, one of the best and most honorable things about Hypnobubs™ is that it seeks to empower women in their birthing experience, no matter what form that takes (they also offer a unique and considered course on cesarean births).
As with so many things in life, our mindset has a real impact on our physical being – so if you're looking to give yourself a positive outlook and increase your knowledge, this course may well be for you.