Using booster seats are very helpful. It is the last stage before your child can finally use the car's seats and belts. These seats are for your child to be propped up, raised enough so the seatbelt fits him/her well.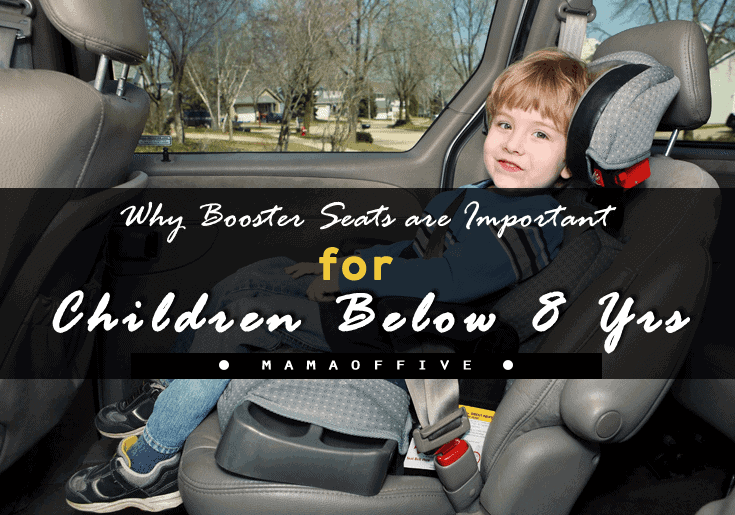 There are two types of booster seats:
The backless booster seat
This seat raises the rear of your child and allows him/her to be seated a bit higher than usual.
The high back booster seat
This seat supports your child's spine, neck and head in an event of an accident.
In any case, we recommend the high backed seat for added protection. It is still very important that you have your child sit at the back until he/she gets to 13 or is tall enough.
Know if you are correctly using a booster seat for your car
Always test the booster seat before using it
Test it and place it your car, make sure the LATCH system works and that the straps fit your child when on the seat. If anything is loose or feels a bit off, return the seat immediately for safety purposes.
Always make sure that your child is big enough for a booster seat
Most parents' mistake is to put their child in the seat before they are actually big enough to be on it. They should've been in the forward-facing car seat but they get impatient. Despite your child's complaints or discomfort, always keep in mind that safety always comes first.
Make sure positioning of the seat is correct
Most booster seats have guides that indicate if it's attached correctly. Make sure that the booster seat is placed on the middle area of the back seat of your car, if it has the lap and chest seatbelts. If you have a two-seater car and have no choice but to put it in front, make sure to push the seat as far back as it can go, to ensure the maximum safety of your child.
Use the LATCH system on your booster seat
LATCH stands for Low Anchors and Tethers for Children. All seats made after 2002 has this function as it ensures the best protection any seat can give your child. It has an anchoring system that prevents rotation and is very important during the event of an accident because it minimizes injury.
The abovementioned discussed types of booster seats and tips on how to correctly use the seat on your car. Always remember to get new seats every time as improvements are made on the designs every year. Plus wear and tear can make the structure weaker. Lastly, always keep in mind the age and height of your child.
It is important to use a booster seat only when they need it. Once, they can reach the floor and the seat belts fit them properly, you can already retire the seat. We hope that this can help you in selecting and using your booster seat.