Babies can get frustrated when we don't understand what they are asking or wanting.
Their ability to start producing words doesn't develop until they are between 12 months to 18 months old.
There are great books available that can introduce you to the world of baby sign language. The best baby books for baby sign language are:
1. Baby Sign Language: How to Start Communicating with your Baby. Over 100 Easy Signs to Learn Together
2. Baby Sign Language Made Easy: 101 Signs to Start Communicating with Your Child Now
3. Baby Signs: A Baby-Sized Introduction to Speaking with Sign Language
4. The Complete Guide to Baby Sign Language: 200+ Signs for You and Baby to Learn Together
5. The Baby Signing Bible: Baby Sign Language Made Easy
6. Baby Sign Language Songs & Games: 65 Fun Activities for Easy Everyday Learning
7. Baby Sign language Book.: How to Teach Your 6-month-old Baby Sign language
8. First Words Baby Signing: Scholastic Early Learners
9. Baby Sign Language Official Reference Dictionary
10. Teach Your Baby to Sign, Revised and Updated 2nd Edition: An Illustrated Guide to Simple Sign Language for Babies and Toddlers
Teaching your baby sign language bridges the communication gap until your child can start speaking. This skill also can help increase cognitive ability.
As an Amazon Associate, I earn from qualifying purchases. The links below may be affiliate links. Please read my disclosure policy for more information.
At what age can you start teaching your baby sign language?
Babies from as young as 6 months old can be taught sign language. However, you can teach your baby this form of communication as soon as they show an ability to make gestures.
Your wee one will start to sign back when they are about 10 months old (or slightly older).
The key is to be consistent. Your baby will eventually respond.
What are the advantages of using baby sign language?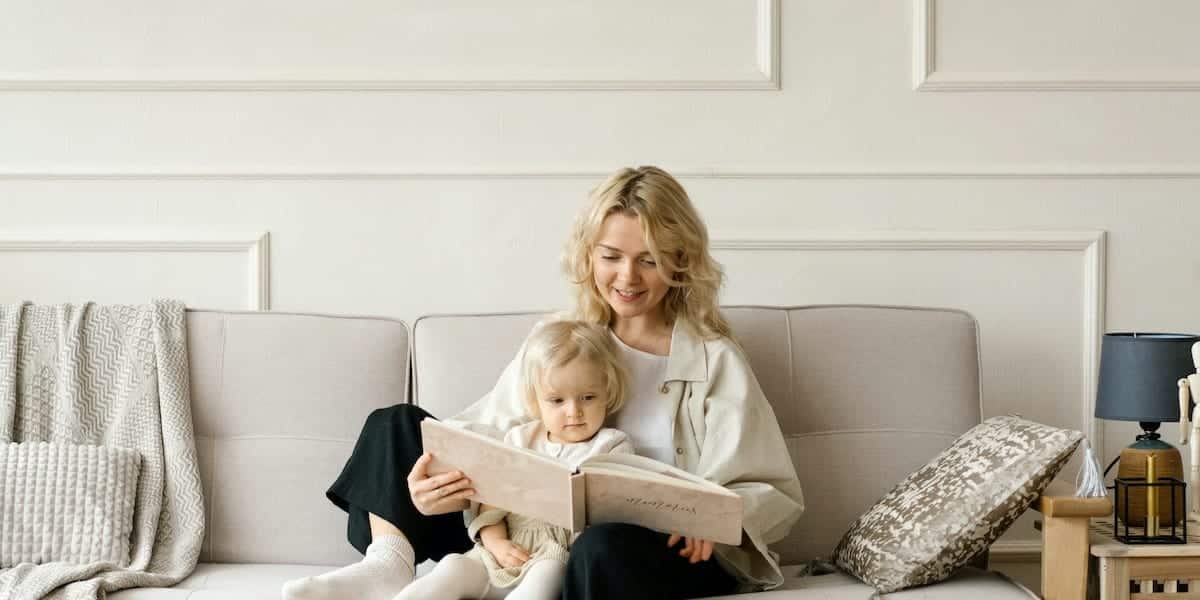 Plenty of baby sign sites tell you that a huge advantage of using this form of language is that it reduces the frustration of your baby.
The theory behind this claim is that your bundle of joy can tell you what they are wanting. That understanding allows you to address the needs of your child. With that, any tantrums are averted.
Improved confidence
Being able to share their wishes, desires, and needs with the parents, your baby gains a sense of control. The feeling that they can influence the world around them can instil confidence in your baby.
It aids in bonding
Parents and children that spend time talking with each other create a close relationship. Baby sign language is a tool that allows for nonvocal communication.
It provides another way in which you and your baby can connect at a more intimate level.
Your baby's cognitive development is enhanced
There is some anecdotal evidence that baby sign language strengthens your baby's vocabulary ability. Though there are claims that using sign language boosts your wee one's IQ, studies show this suggestion is more wishful thinking than fact.
The downside to baby sign language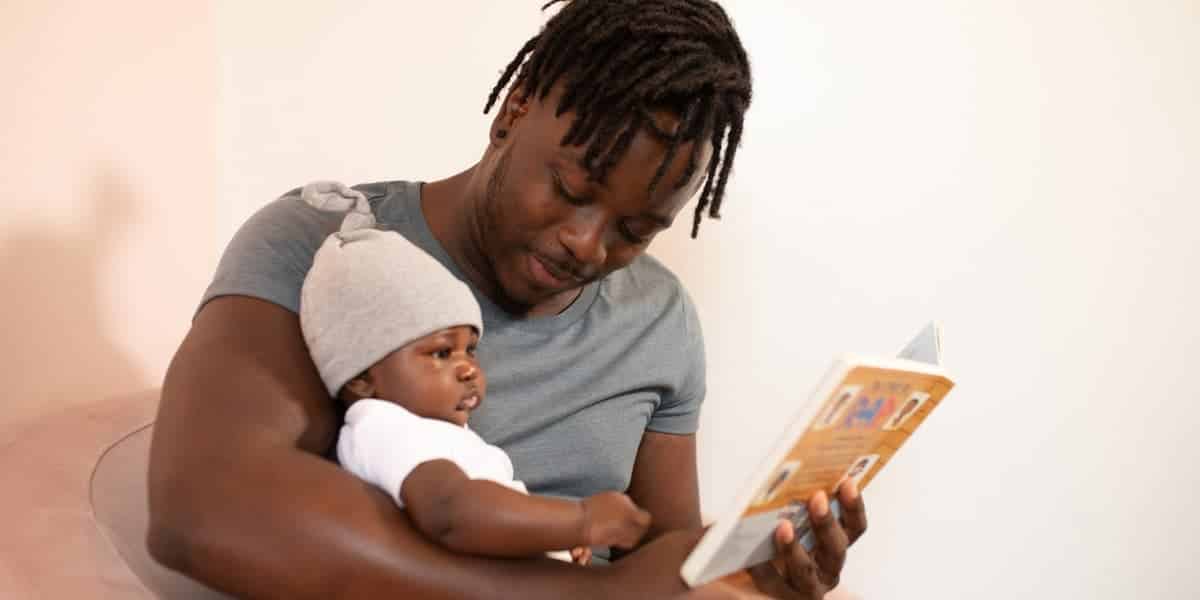 Let's be honest, though baby sign language is a good way to communicate with your baby, there are some points you need to be aware of.
It requires persistence
Any new skill takes some time to get the hang of. There are mistakes along the way which can prove demotivating at times.
Perhaps you get tired of using sign language and getting very little response back.
There is time and energy that you need to put into teaching your baby the language.
There is still frustration
Using baby sign language doesn't completely eliminate frustration. Sure, it provides a way for your baby to express themselves, but what happens when things are lost in translation?
Your baby may be trying to ask someone other than you for something and that person doesn't understand. That can cause your child to become flustered and then the tears and tantrum starts.
Not everyone are fans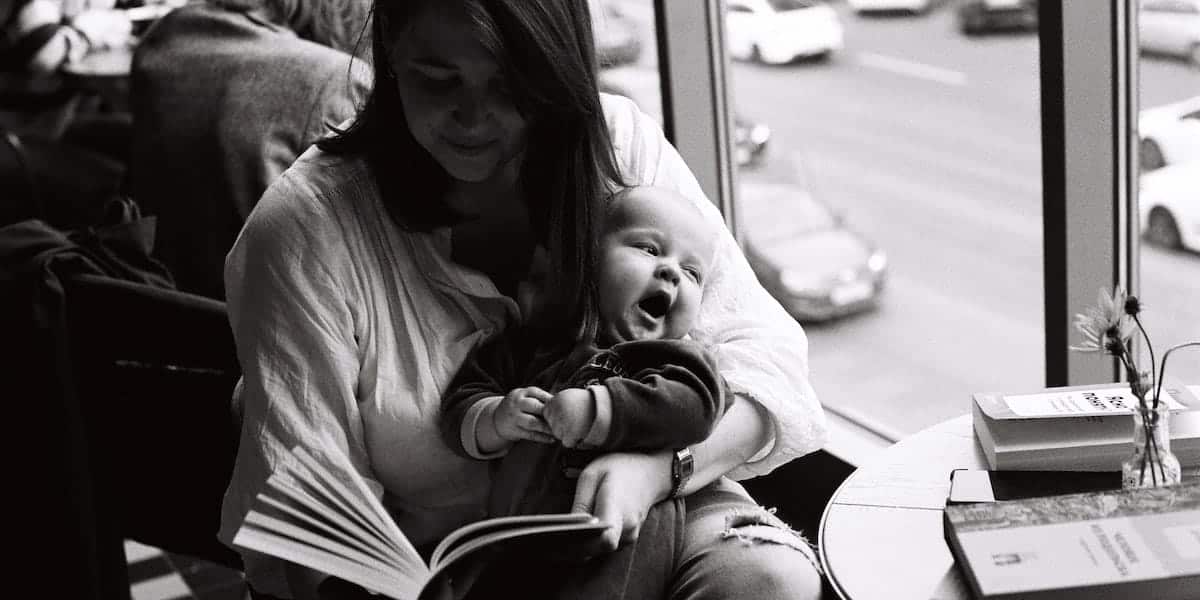 You are excited about trying out sign language as a way to talk with your baby. Other family members may not be as keen as you which can leave you feeling as though there is little support for the project.
Don't let that stop you. You may find some of the family come round to your side once that notice small successes.
Misassociation to things
As your baby learns the sign for music, they may think that it refers to a specific type of music rather than the general concept. So, when your baby indicates that they want to have you play a song and you grab anything, your baby may get frustrated.
That's a major issue with sign language. The sign can be misrepresented when associated with specifics rather than braider ideas.
The best books on baby sign language
We have gone through the range of books available on baby sign language and narrowed it down to these 10 top picks. Our selection provides you with the basic groundwork to get you started with baby sign language.
This book provides the very basics to get started with baby sign language. You are taken through the pros and cons of sign language.
As a guide, it offers the foundations for how to use the language to converse with your baby.
Lane Rebelo, a licensed clinical social worker, teaches you how to get your baby's attention as well as when to introduce new signs.
Each sign is categorized, for example, Mealtime and Manners, Bath and Bedtime, Animals, and more. This makes it easier to focus on introducing topic-specific signs.
You also learn how to infuse fun into the whole practice.
Adorable illustrations make this book a winner for both parents and babies. Each page introduces a sign visually.
Created as a board book, it will endure being dragged around and loved by your baby as she reads it time and time again.
Another baby sign book by Lane Rebelo. The first chapter covers her tips on how to successfully start signing.
Chapter 2 has basic signs to teach your child. From there you can slowly build on the foundation. Just like her Baby Sign Language Made Easy, this book organizes the signs into groups.
Written by Laura Berg, who has trained over 200 instructors in baby sign language. With her expertise, you will learn how to communicate with your baby using 400 signs.
It touches upon the history of deafness and its culture. Laura also includes 1-10, the alphabet, and starter words.
If you are looking for a specific sign, the handy glossary within the book makes the task a breeze.
Who says that learning sign language has to be dry and boring? Make it exciting through singing and play. The keywords that are to be taught are bolded in the text.
Each song is one that your child may already be familiar with such as "Twinkle, Twinkle, Little Star".
The book is divided into two parts. The first section introduces you to the world of baby sign language. In the second half of the book are the songs and activities that will make learning how to sign fun.
Written by someone who has had extensive experience in caring for children as well as being a consultant, you have a book that you will refer to time after time.
The first free chapters introduce the history and benefits of baby sign language. Chapter 7 provides you with the basic signs to get you started.
Though it is mostly theoretical in its approach to the topic, you will get a greater understanding and appreciation of communicating with your baby.
Scholastic provides a wide variety of books that entertain and educate both children and parents alike.
Unlike other books on this list, Scholastics' offering is made to be intentionally interactive for your child. Each of the 25 signs can be touched and felt so that learning becomes a more sensory experience.
Each sign contains two images. The left-hand image illustrates the starting position of the sign while the right-hand image is the closing position.
The signs are listed in alphabetical order with numbers being included at the end of the book.
There is a recommendation to use the book in conjunction with the associated online video.
In addition to that, if you want to join a wider community of baby sign language users, there is a Facebook group available: https://www.facebook.com/babysignlang
With this book you not only get an incredible range of signs, there is a troubleshooting guide, too. This makes it easier for you to diagnose and resolve any issues around signing.
You are also shown how to deal with "Sign Explosion" in which your little one is wanting you to show them how to do signs for just about everything. Each chapter is dedicated to a specific topic.
There is an activity included at the end of every chapter so that you can integrate the learning.
Have fun
Teaching your baby how to sign can be both challenging and rewarding. It takes persistence and patience but the excitement you feel when your baby signs back are beyond description.
You have entered a world in which the barriers of communication between your child and you are broken down. That creates a special bond that only those in the baby sign language world can understand and appreciate.
Use one or more of the books we have recommended to aid you in developing the skill.
Make the experience fun.