If you are searching for a gluten-free and indulgent dessert, look no further than Instant Pot Flourless Chocolate Cake.
This cake is packed with rich chocolate flavor, has a dense and moist texture, and is sure to delight any crowd. The bonus of using an Instant Pot is that it takes the guesswork out of baking and ensures a perfectly cooked cake every time.
As an Amazon Associate, I earn from qualifying purchases. The links below may be affiliate links. Please read my disclosure policy for more information. 
Ingredients: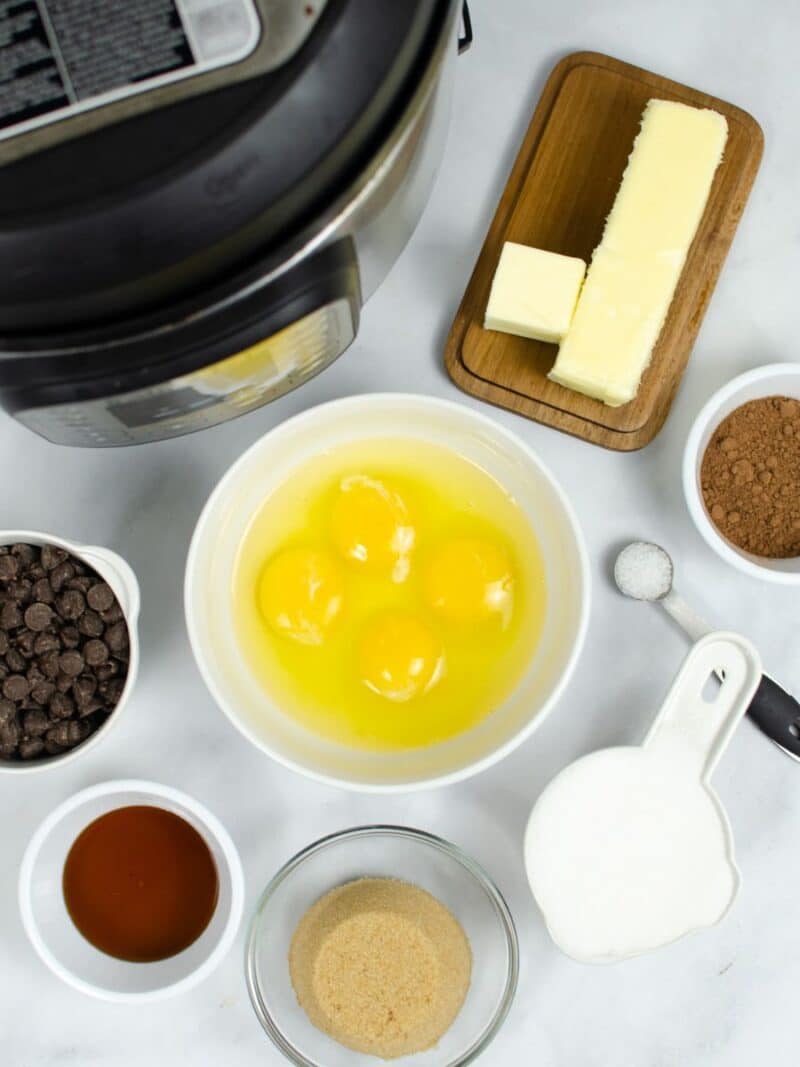 10 tablespoons butter
1 cup semisweet chocolate chips
2 tablespoons cocoa powder, optional 1/2 cup (or more!) for garnish
1/2 teaspoon sea salt
1/2 cup granulated sugar
1/2 cup light brown sugar
3 teaspoons vanilla extract
4 large eggs
Times:
Prep time: 10 minutes
Cook time: 1 hour + 15-minute natural release
Total time: 1 hour 25 minutes
Serves: 8
Method:
Melt butter, chocolate chips, and cocoa powder together in a medium-size bowl using the microwave, mixing between 30-second intervals.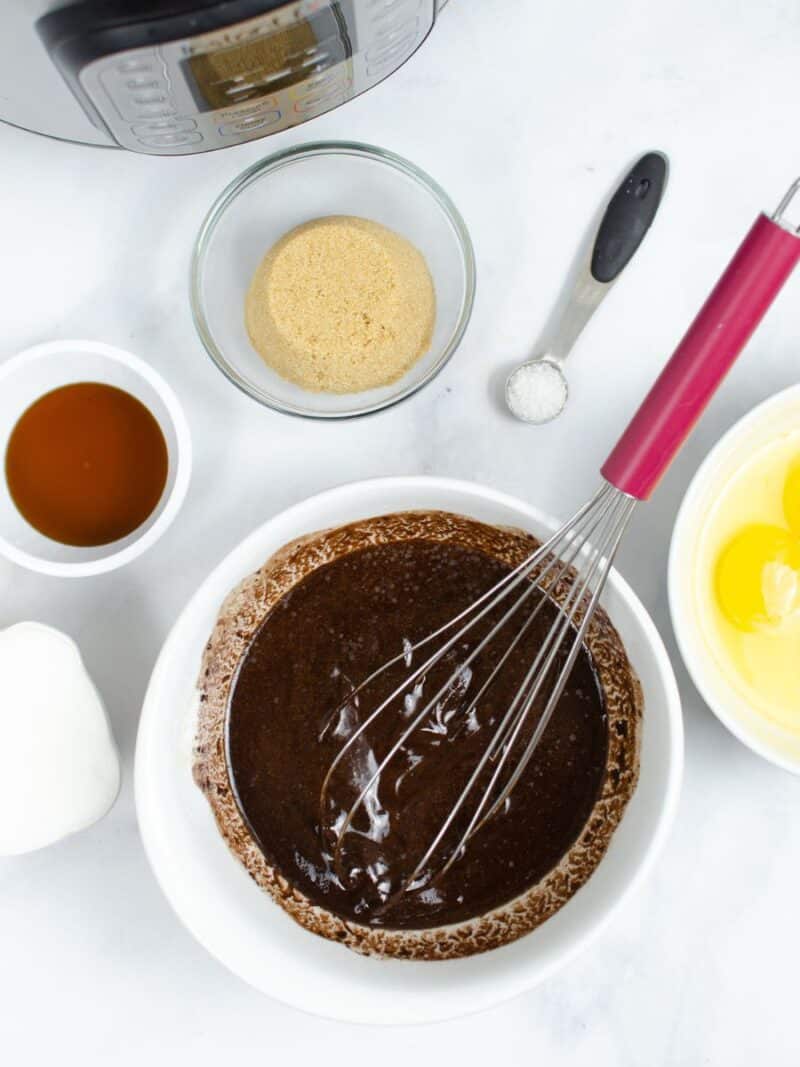 Add sea salt, granulated sugar, light brown sugar, and vanilla extract to the melted mixture and mix well.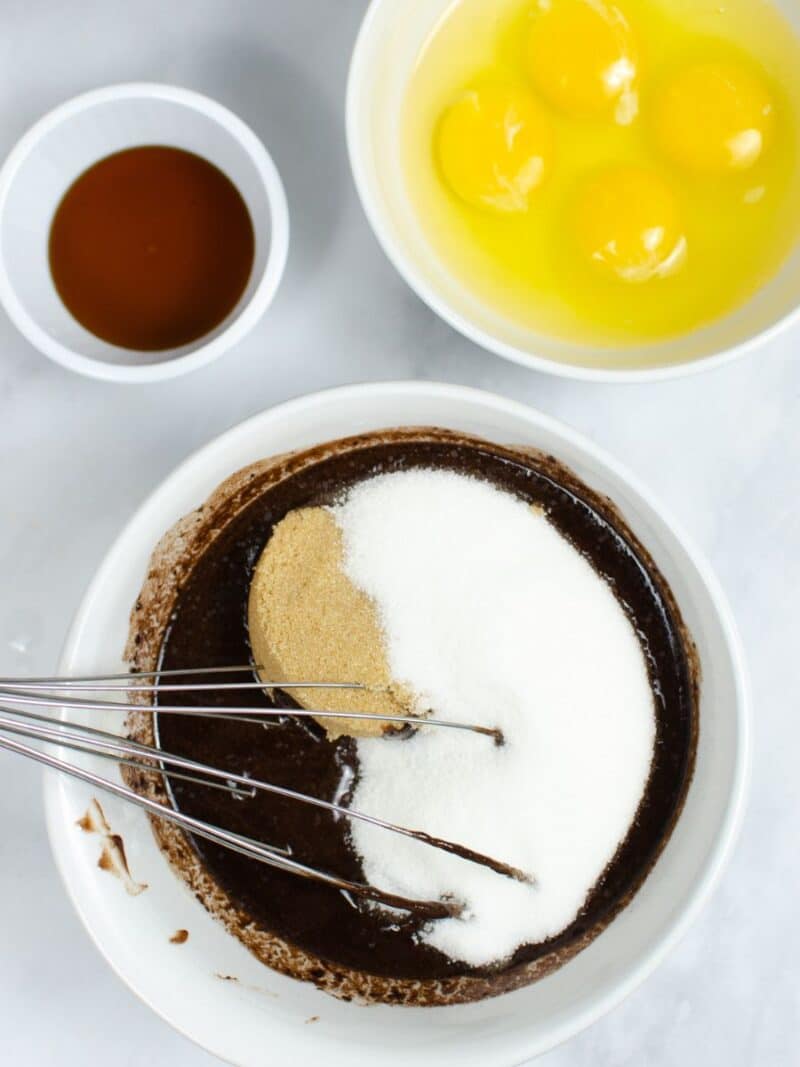 Add eggs one at a time, mixing well between each egg.
Add 1 cup of water to the bottom of your Instant Pot.
Prep a 6-quart springform cake pan by cutting a parchment liner for the bottom of the pan, spraying it with cooking spray.
Pour cake batter into the pan and cover tightly with aluminum foil.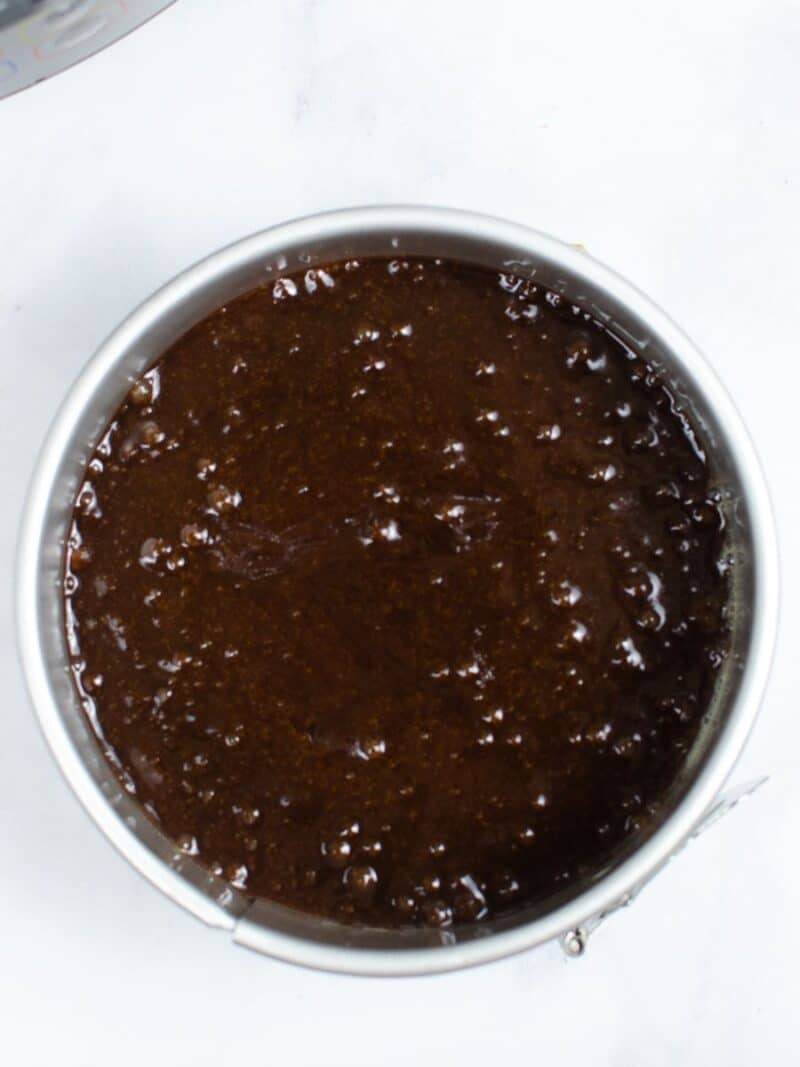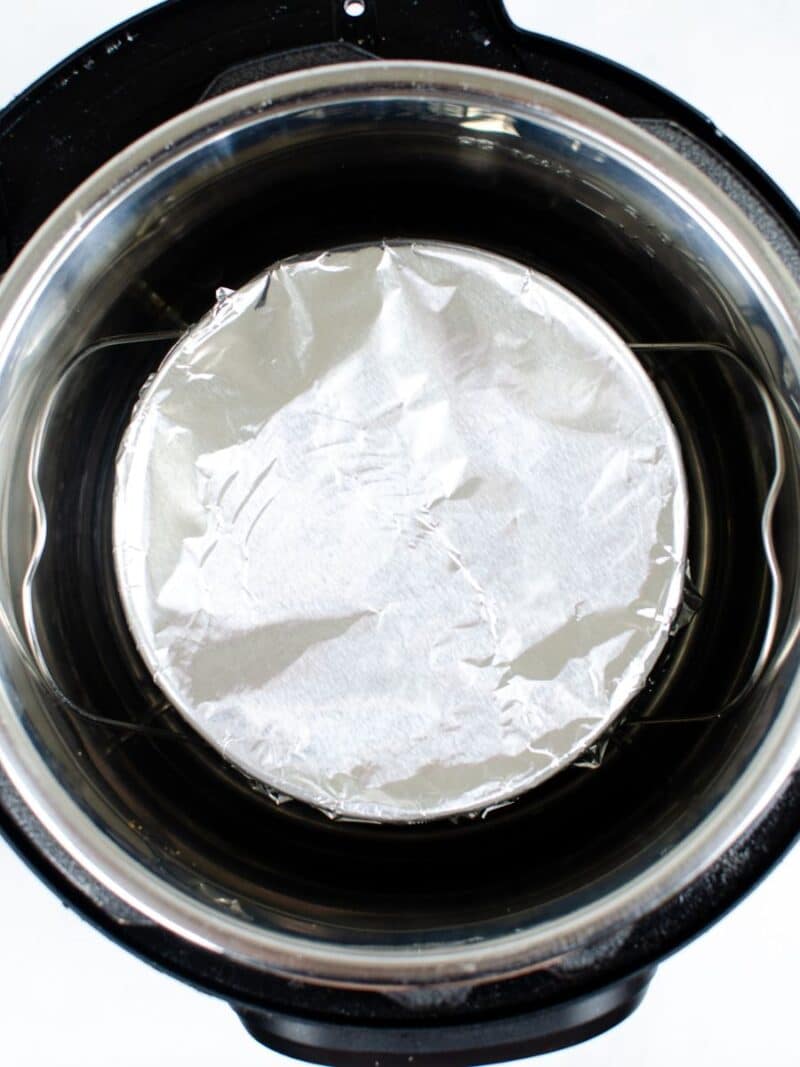 Place the pan on the trivet and put it in the Instant Pot on top of the water.
Set the Instant Pot to high pressure for 60 minutes and allow it to naturally release for 15 minutes after cooking.
Manually release the rest of the pressure using a hot pad or towel and open the valve.
Transfer the pan to a cooling rack and allow the cake to rest for about two hours.
Enjoy immediately or store covered in the fridge for up to 3 to 4 days.