Plum Cobbler is a delicious and easy-to-make dessert perfect for any occasion. You can create a mouth-watering treat that will impress your guests or satisfy your sweet tooth with just a few simple ingredients.
The recipe is straightforward and requires no special baking skills, making it an ideal option for novice and experienced bakers.
Whether you're looking to whip up a quick dessert for a family dinner or impress guests with a homemade treat, plum cobbler is a great choice. So, grab your ingredients and get ready to indulge in this delicious and easy dessert!
As an Amazon Associate, I earn from qualifying purchases. The links below may be affiliate links. Please read my disclosure policy for more information. 
Ingredients:
6 cups of cut plums
1 tsp cinnamon
3 tbsp sugar
2 rolls of biscuits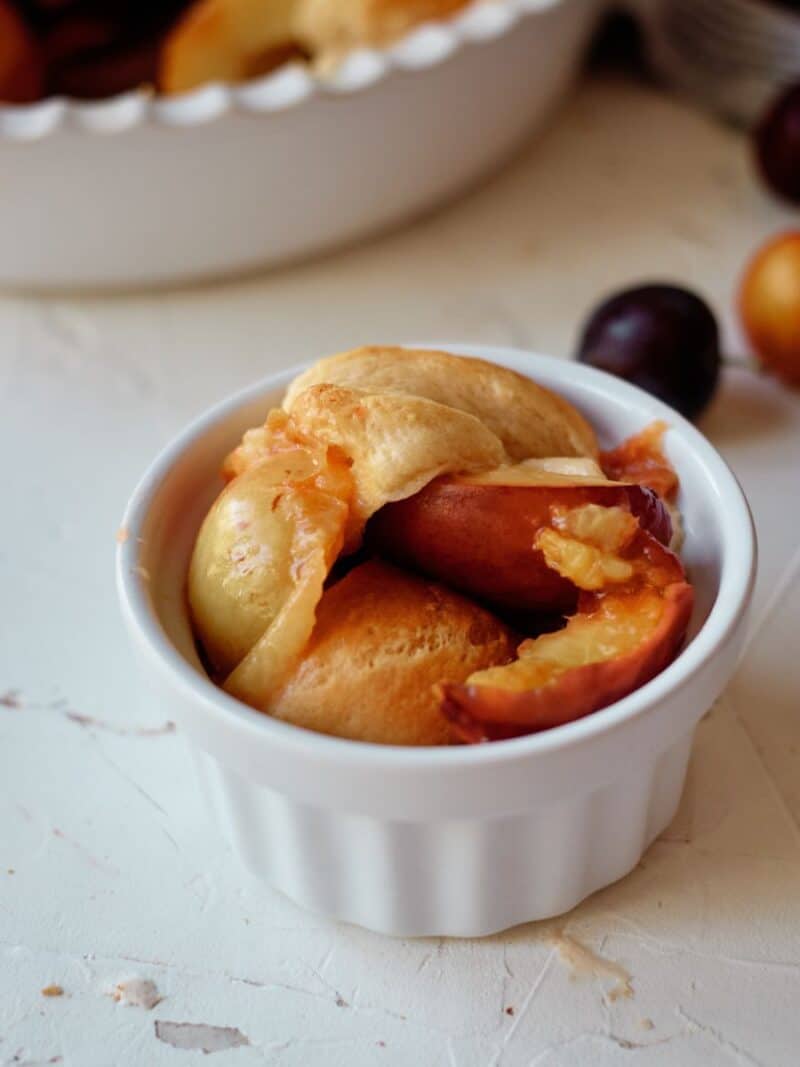 Times:
Prep time: 10 Minutes
Cook time: 35 minutes
Serves: 8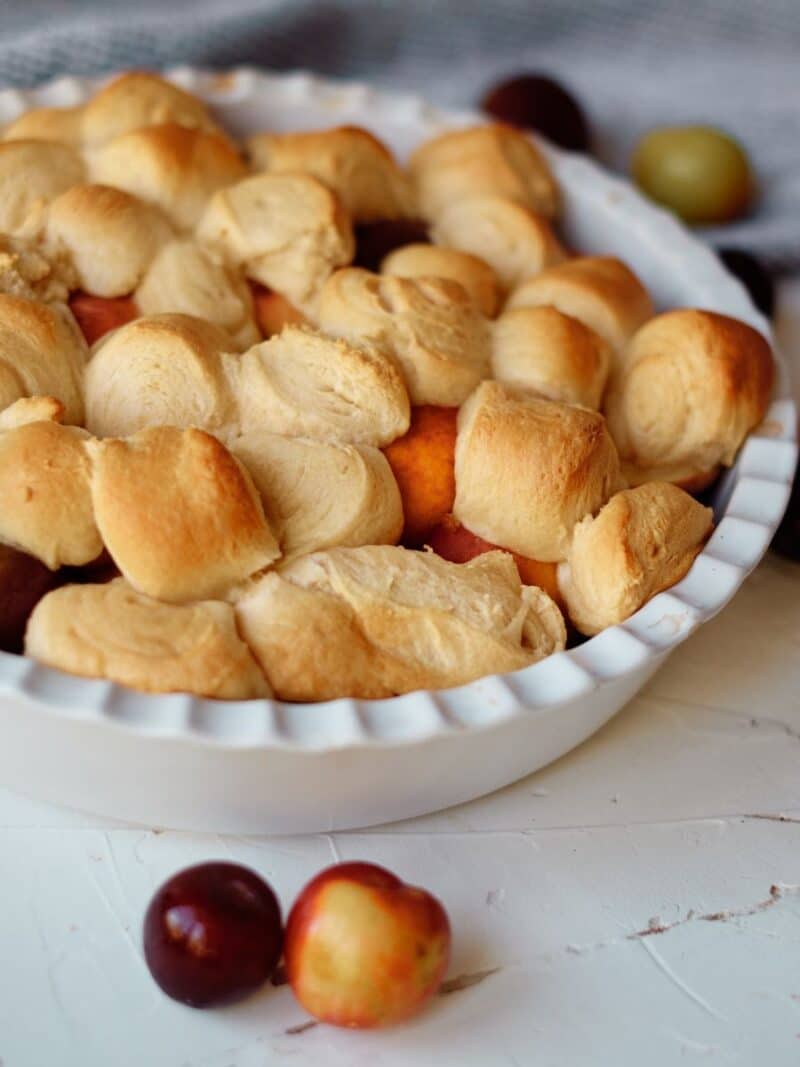 Method:
Cut plums and add them to a pie plate. I used a mix of red, yellow, blue and orange plums. There is no right or wrong way to arrange them in the plate.
Add in cinnamon and sugar and mix well
Open biscuits and break apart and add to the top of the cobbler.
Bake at 375 for 30-35 minutes or until the biscuits are done on top