Instant Pot Creme Brûlée is a delicious and easy-to-make dessert perfect for any occasion.
Creme Brûlée is a classic French dessert with a rich custard base topped with crunchy caramelized sugar.
The Instant Pot is a versatile kitchen appliance that has become incredibly popular recently due to its ability to cook food quickly and easily. This recipe makes three creme brûlée dishes or four ramekins.
Using the Instant Pot to make Creme Brûlée simplifies the cooking process and produces a just as rich and flavorful dessert as the traditional version.
As an Amazon Associate, I earn from qualifying purchases. The links below may be affiliate links. Please read my disclosure policy for more information.
Ingredients: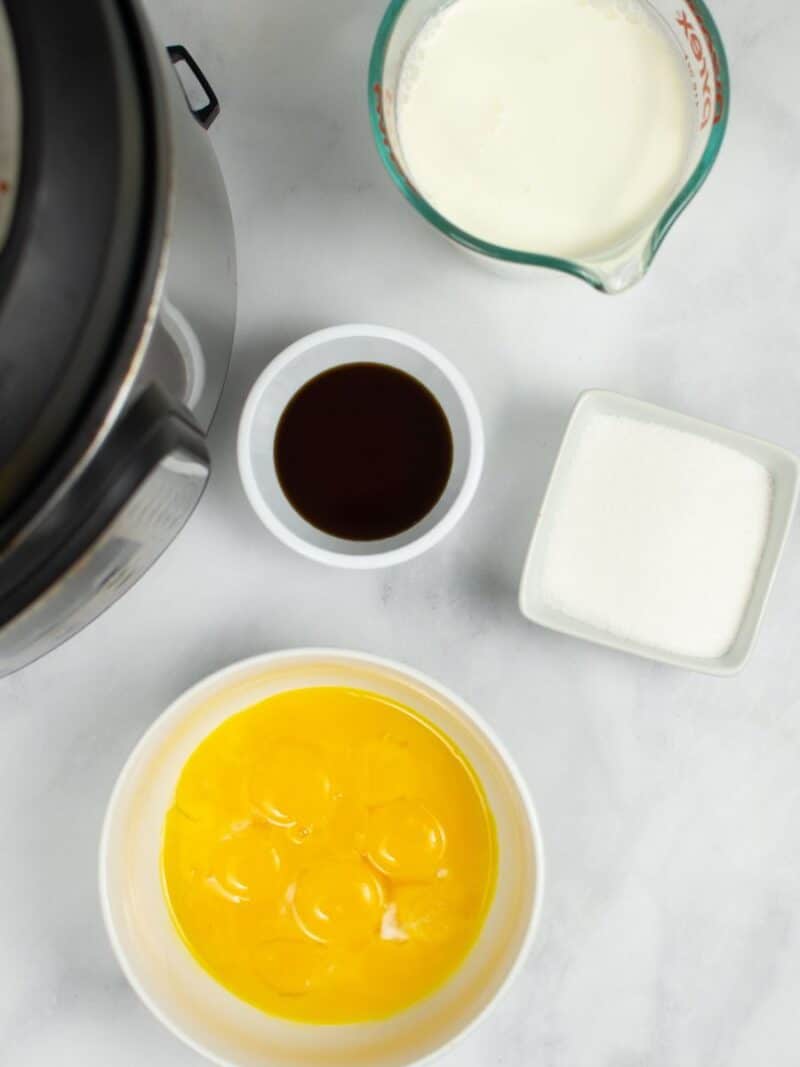 8 egg yolks
2 cups of heavy whipping cream
2 tablespoons of vanilla extract
1/3 cup of granulated sugar (plus more to sprinkle on top)
A pinch of salt
Times:
Prep time: 5 minutes
Cook time: 30 minutes (Instant Pot setting)
Total time: 35 minutes
Method:
Blend together all of the ingredients with a whisk.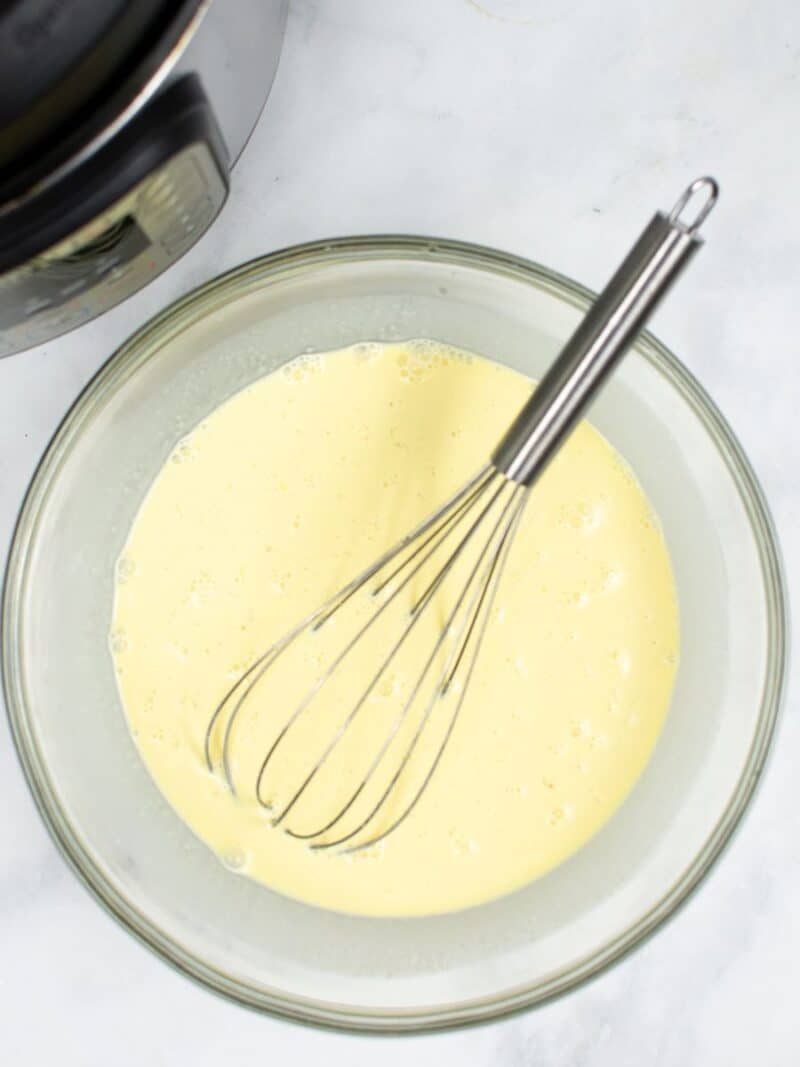 Add 1.5 cups of water to the bottom of your Instant Pot and place the trivet inside.
Evenly pour your egg mixture into your dishes.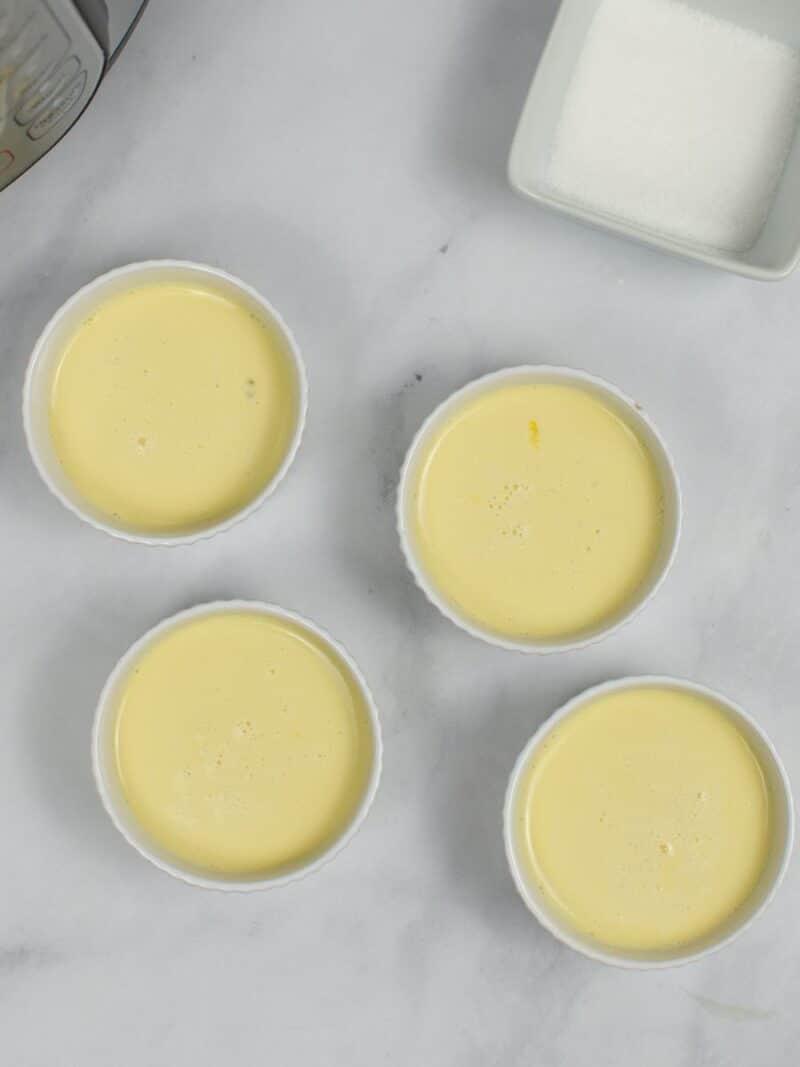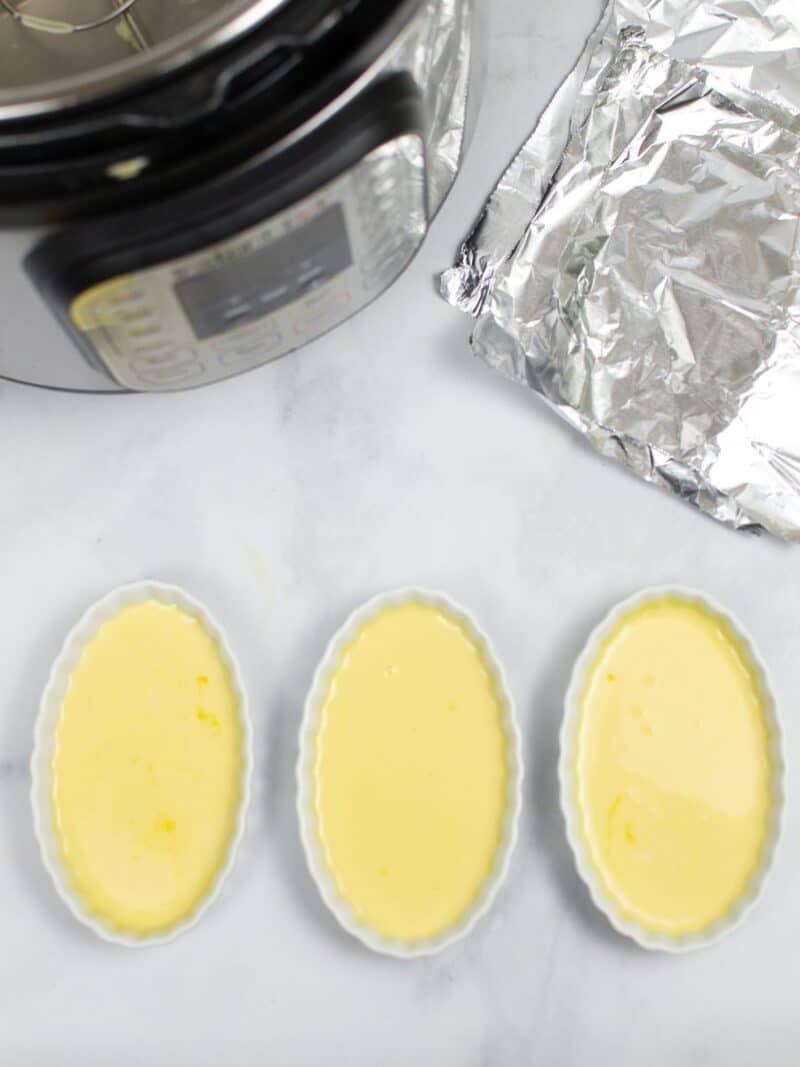 Place aluminum foil over each dish. You can fit four ramekins on the trivet or three creme brûlée dishes on the trivet.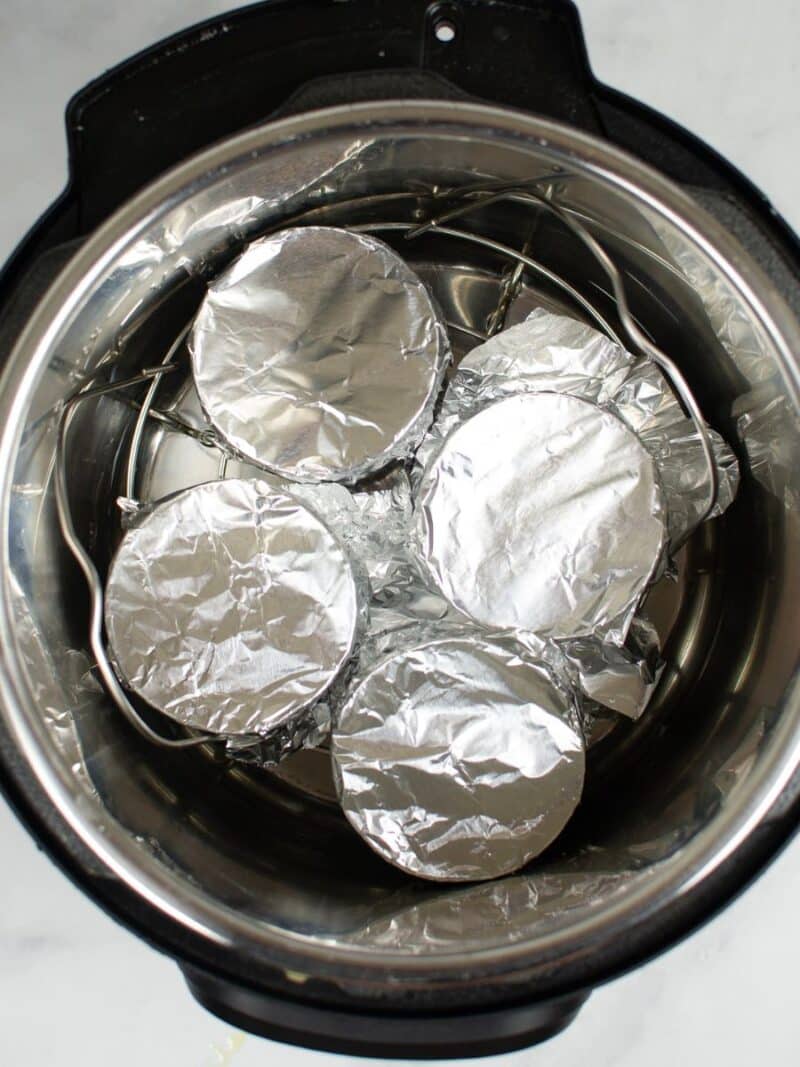 Close the Instant Pot lid by twisting it on and closing the valve by pushing it away from you.
Set the Instant Pot to High pressure for 10 minutes.
Allow the Instant Pot to release for 15 minutes naturally.
After 15 minutes, manually release by pulling the valve towards you with a hot pad or towel to prevent burning from the hot steam.
Use tongs to remove each dish from the Instant Pot and transfer it to a cooling rack.
Allow the dishes to cool before removing the aluminum foil.
Place a teaspoon of sugar on the custard in each dish and spread it evenly.
Use a culinary torch to torch the sugar to create a hard sugary shell.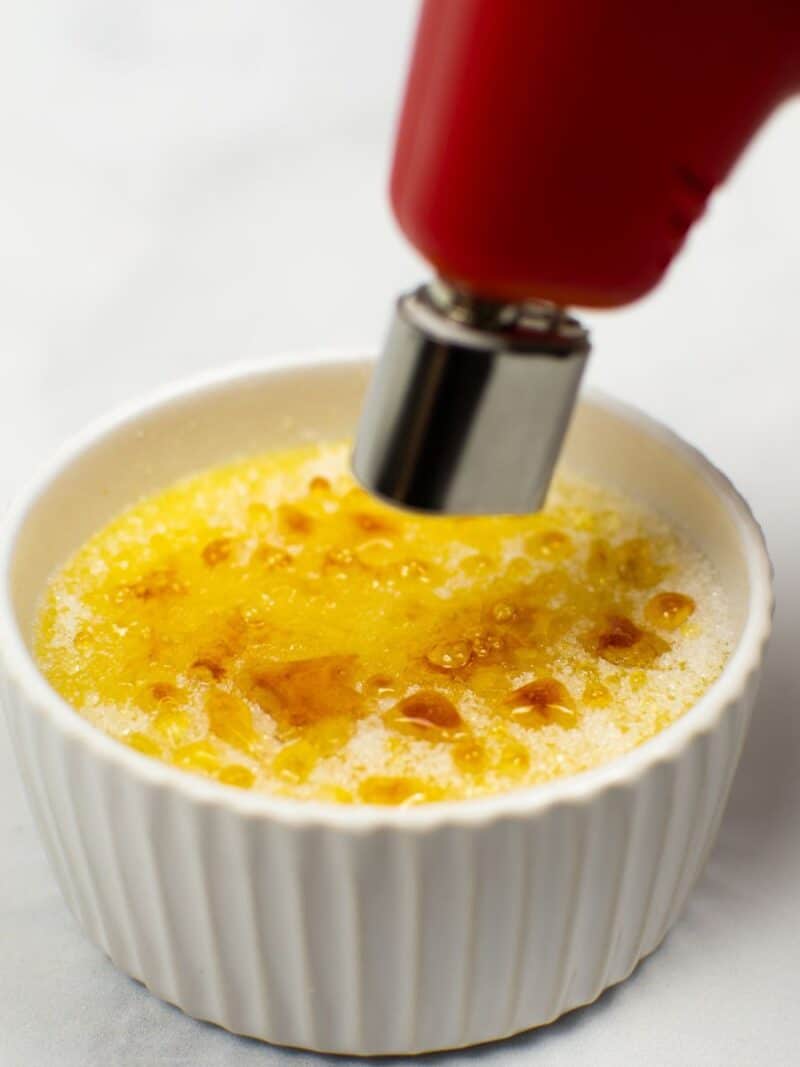 Serve with a spoon, and enjoy!