Air salmon with asparagus is a delicious and healthy dish that is perfect for any occasion. Salmon is an excellent source of omega-3 fatty acids, which have been shown to improve heart health and brain function.
Asparagus is packed with vitamins and minerals, including vitamin K, vitamin C, and folate, making it a great addition to any meal. When combined, these two ingredients create a flavorful and satisfying dish that is easy to prepare and perfect for a quick weeknight dinner.
Ingredients: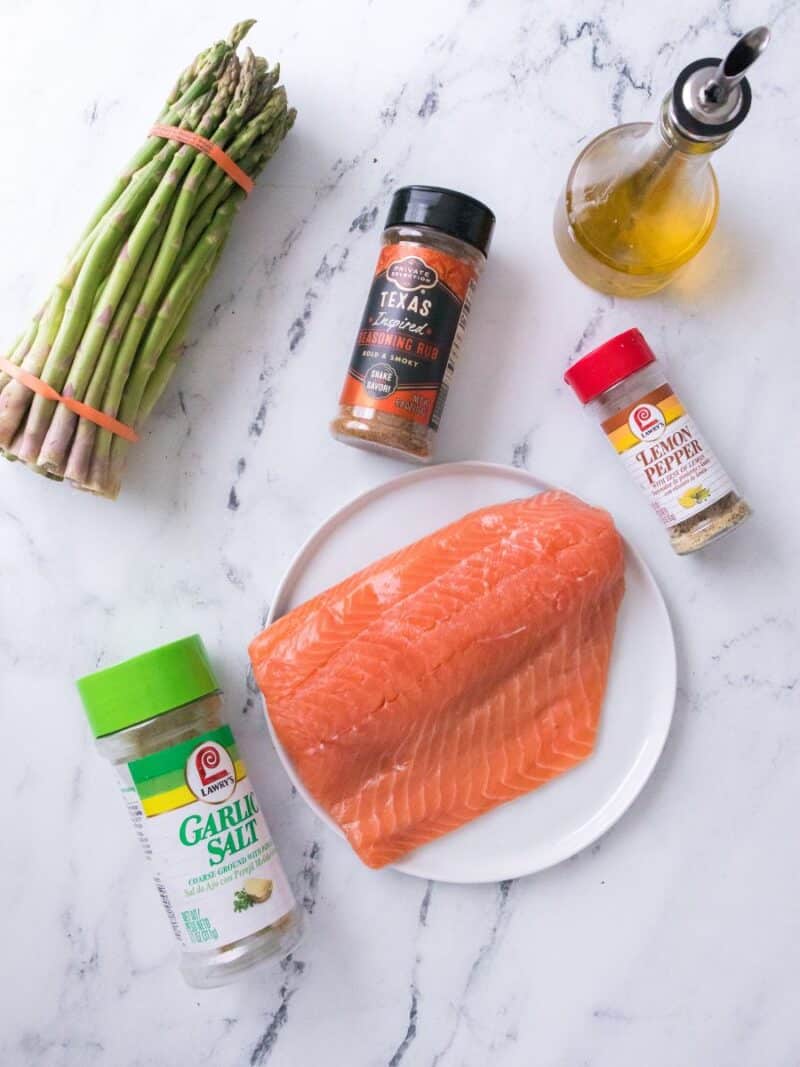 1 lb salmon
2 tbsp olive oil
2 tbsp lemon pepper seasoning
1 tbsp garlic salt
2 tbsp Texas Seasoning (or favorite steak seasoning)
1 lb. asparagus, washed and trimmed
Method:
Season your salmon generously with lemon pepper, garlic salt, and Texas seasoning.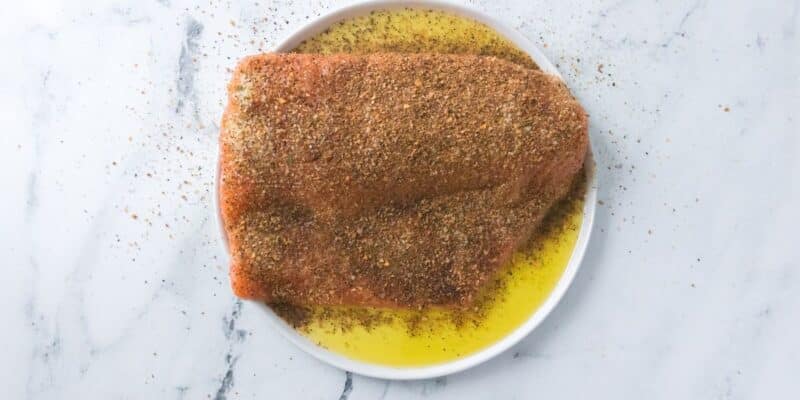 Place the asparagus into the bottom of an air fryer basket. Drizzle or spray the asparagus with olive oil., and season the asparagus with lemon pepper and garlic salt.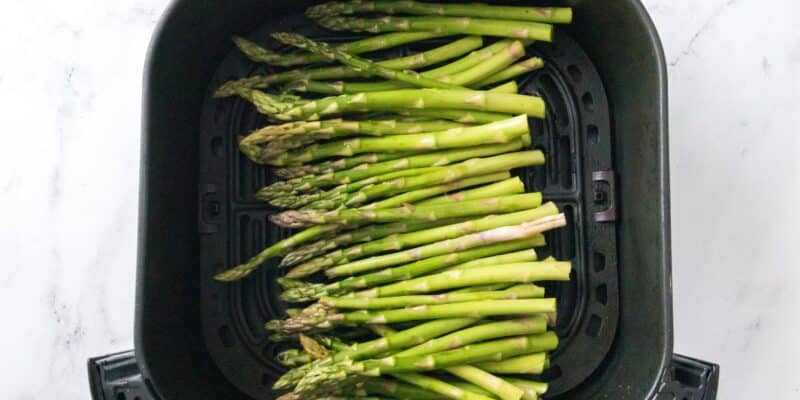 Place the salmon on top of the asparagus.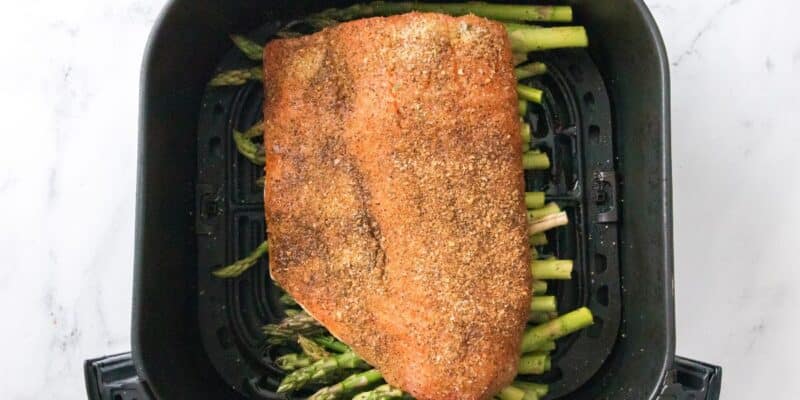 Air fry at 350° for 15-18 minutes.