Are you a new mom struggling to meet your baby's milk demands? Look no further than these Lactation Overnight Oats! Not only are they a delicious and convenient breakfast option, but they also contain ingredients known to boost milk supply.
Old-fashioned oats are a key ingredient in these overnight oats, providing fiber and protein to satisfy you. But the real milk-boosting power comes from including flaxseed, which is high in omega-3 fatty acids and lignans that can increase prolactin levels and milk production.
Almond milk is used as the liquid base for these oats, providing a creamy and nutty flavor and a good source of calcium and vitamin D. And the best part? You can easily customize these oats to suit your taste preferences by adding in your favorite fruits, nuts, or sweeteners.
Simply mix the ingredients the night before, let them sit in the fridge overnight, and wake up to a delicious and nutritious breakfast that will help fuel you and your little one. So why not try these Lactation Overnight Oats and see the difference they can make in your milk supply?
As an Amazon Associate, I earn from qualifying purchases. The links below may be affiliate links. Please read my disclosure policy for more information.
Prep Time: 5 Minutes
Chill Time: 8 Hours
Serves: 1
Ingredients:
½ Cup Almond Milk
½ Cup Old Fashioned Oats
¼ Cup Fresh Berries
½ Tablespoon Pure Maple Syrup
1 Teaspoon Ground Flaxseed
½ Teaspoon Vanilla Extract
¼ Teaspoon Cinnamon
⅛ Teaspoon Salt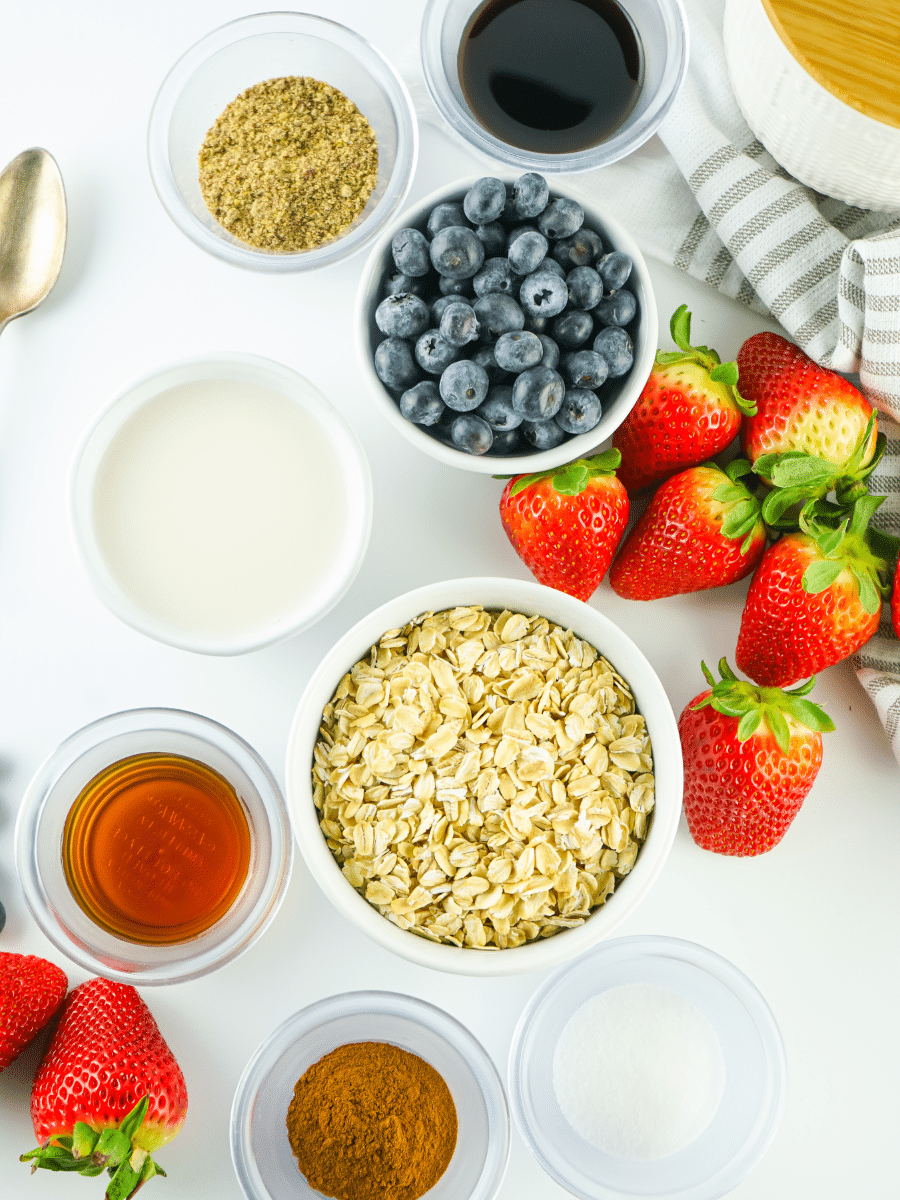 Items Needed:
Accguan Mason Jars,Glass Jars With Lids 12 oz,Canning Jars For Pickles And Kitchen Storage,Wide Mouth Spice Jars With Silver Lids For Honey,Caviar,Herb,Jelly,Jams,Set of 20
Set Include: Case of 20 jars and sliver lids, free chalkboard stickers and one pen for labeling, mark your own jars! 4.72 inches tall, 2.55 inches on cap, 2.55 inches at flat sides, hold 12 oz.
Food Grade: Each mason jar is made of food grade materials, great for food storage. Silver lids are Lab Certified Corrosion-Resistant material. Durable glass last for years.
Tight Seal: Ensure a quality seal with lids. Beautiful and Practical, keep fresh for longer! No leaking, No stain.
Directions:
Place the oats in the bottom of the jar and add the rest of the ingredients over the top, leaving the milk for last.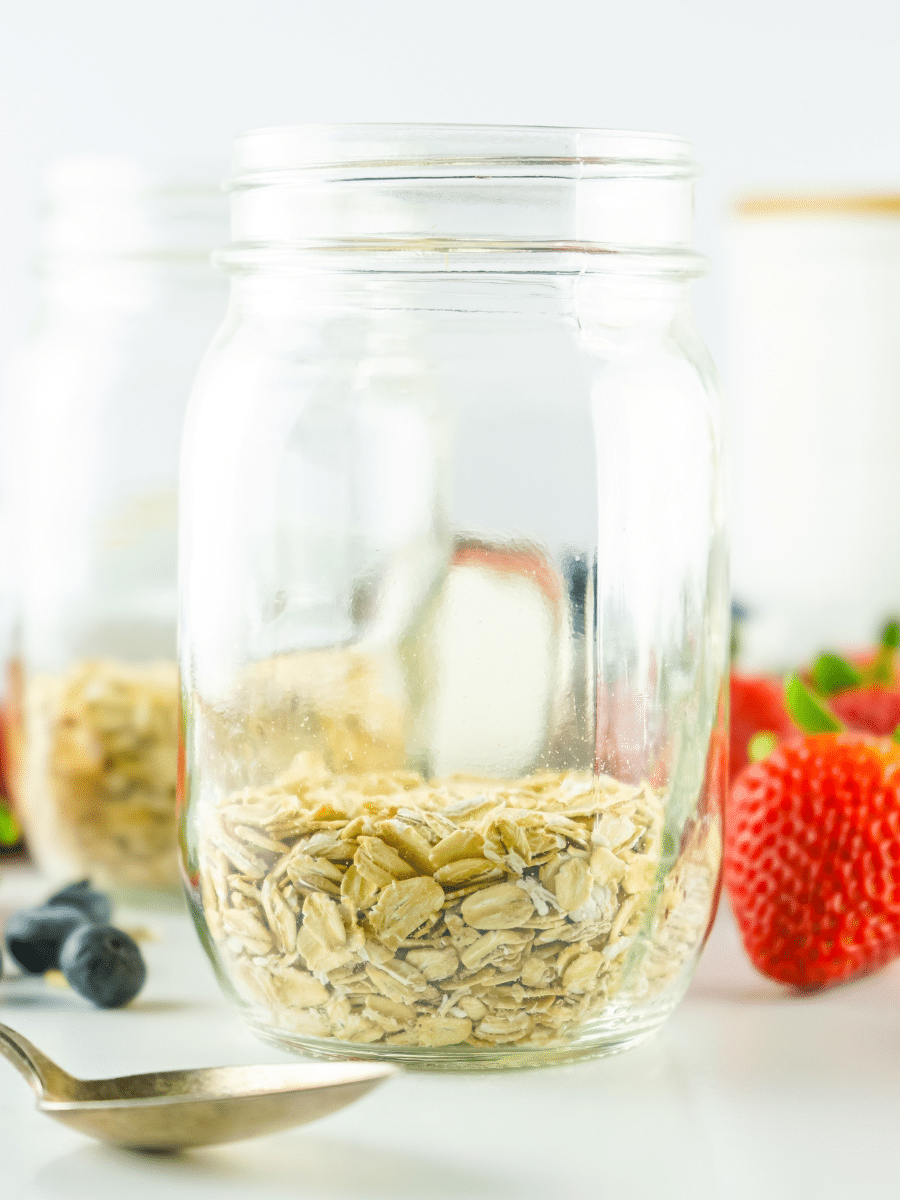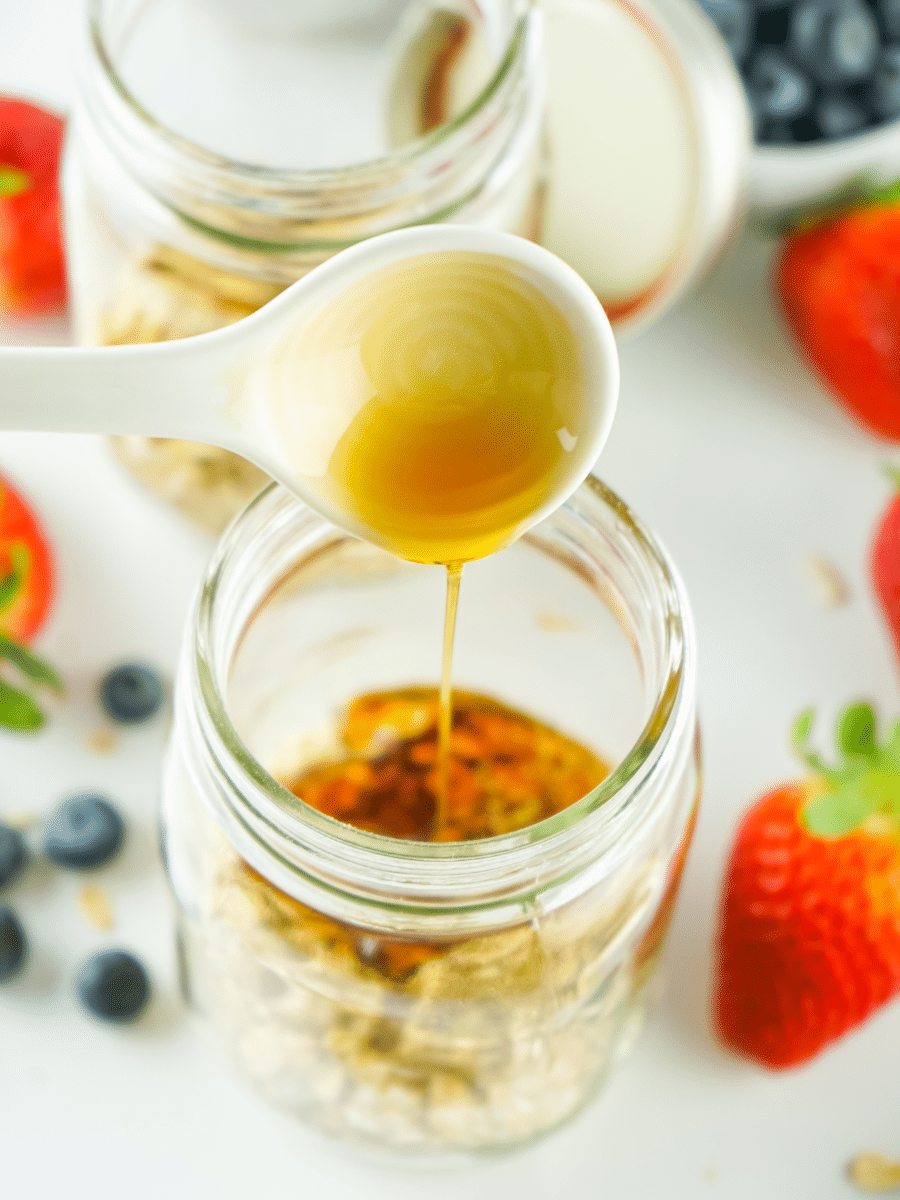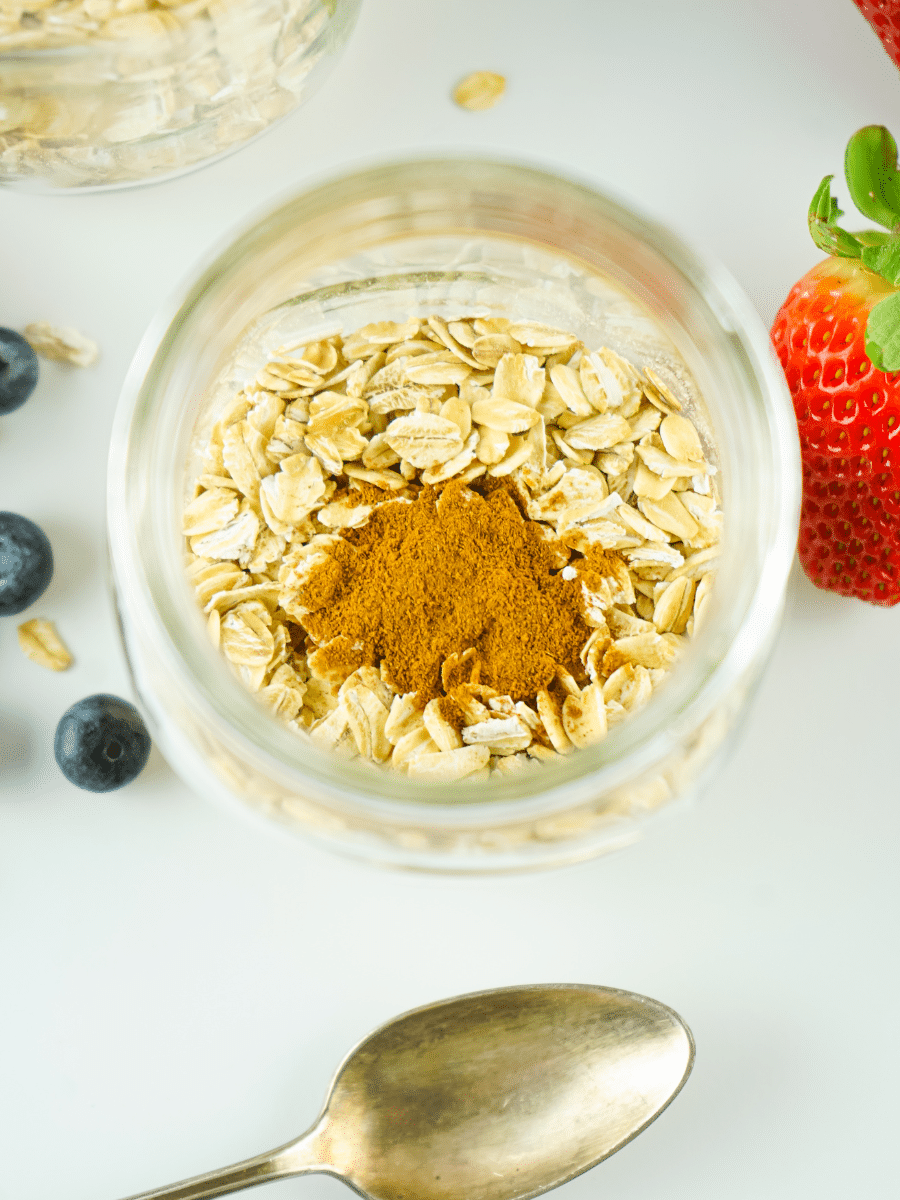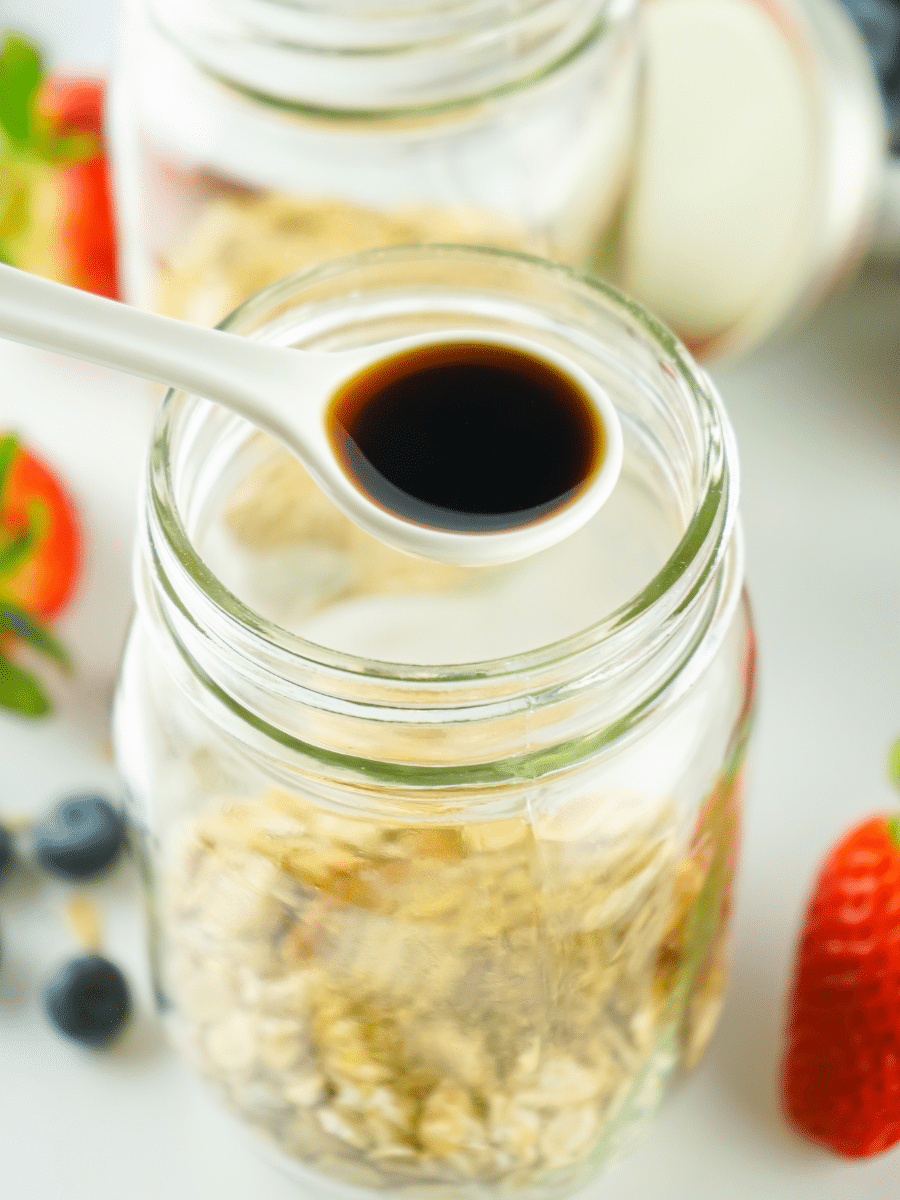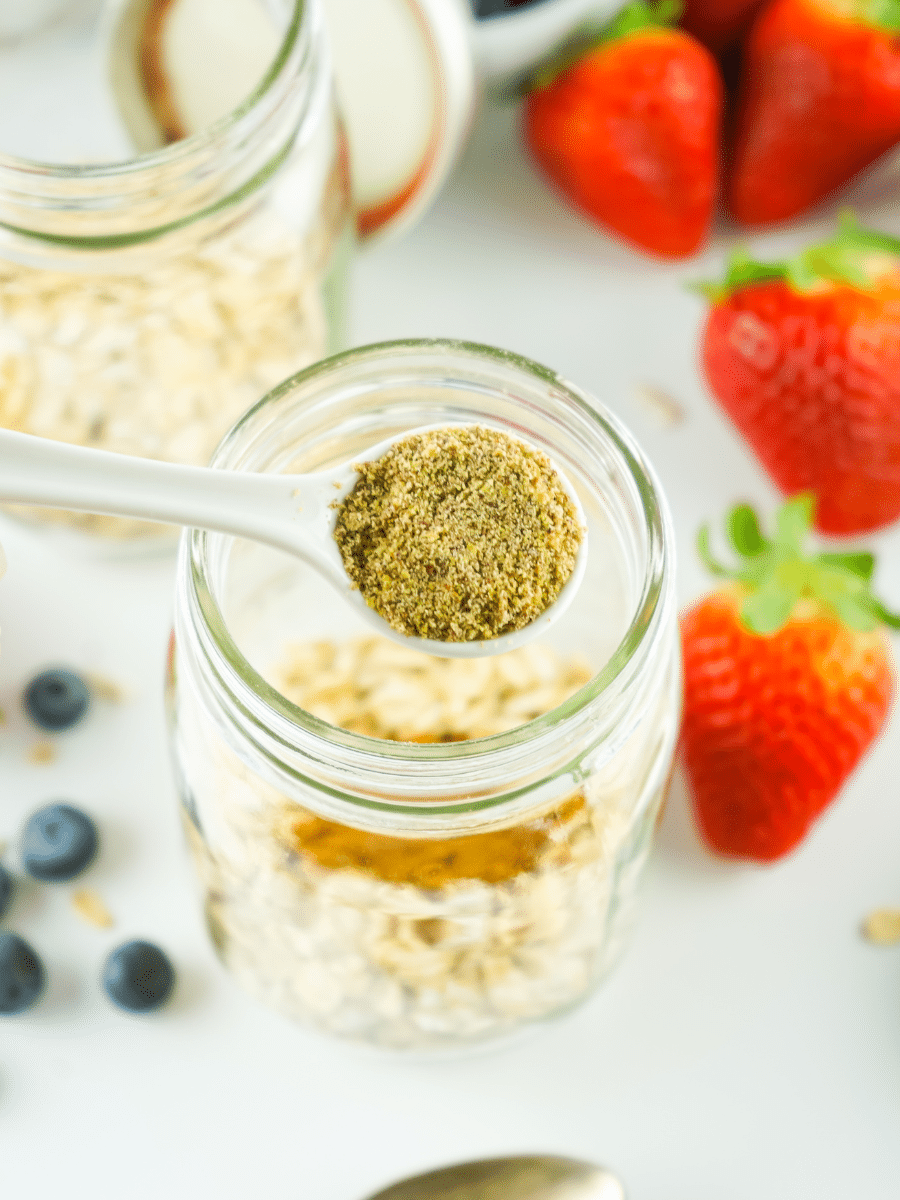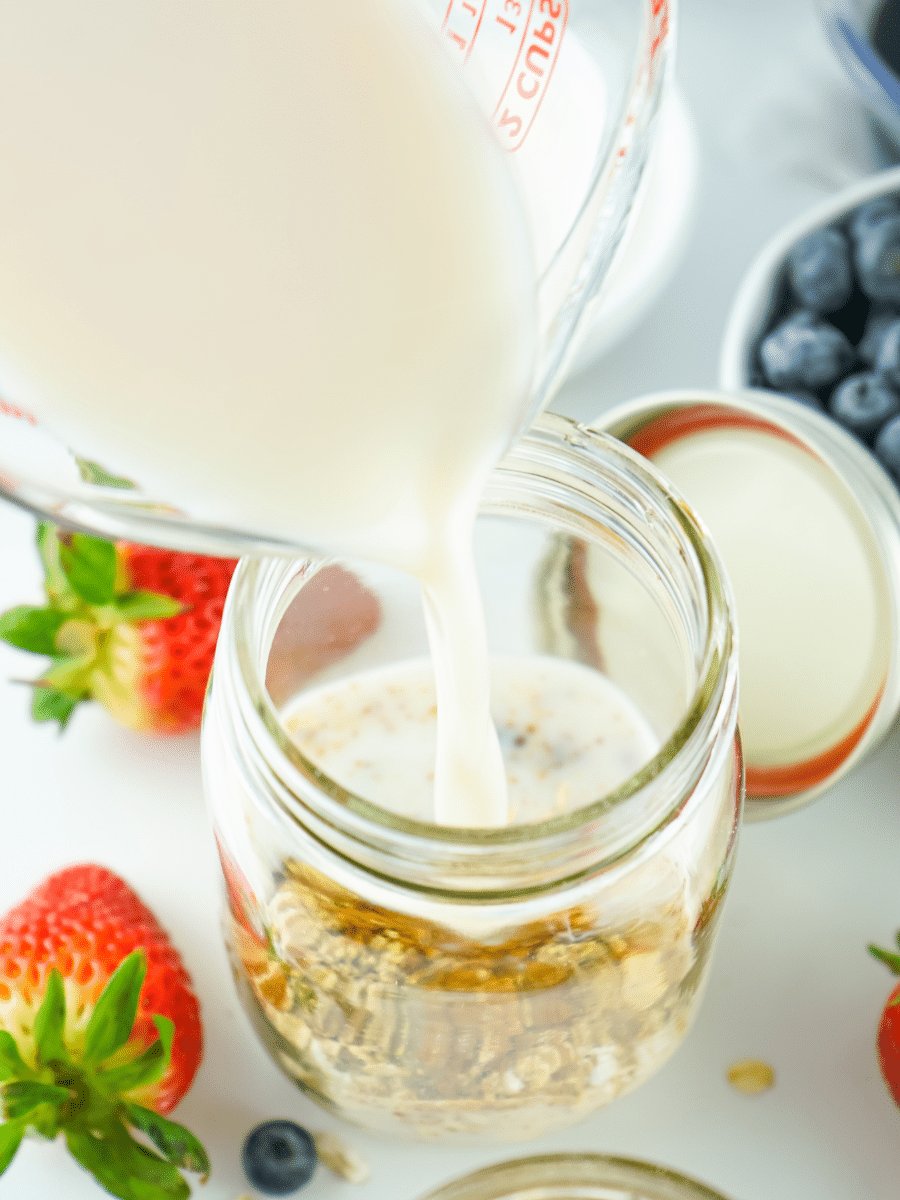 Stir, place the lid on top of the jar, and place it in the fridge.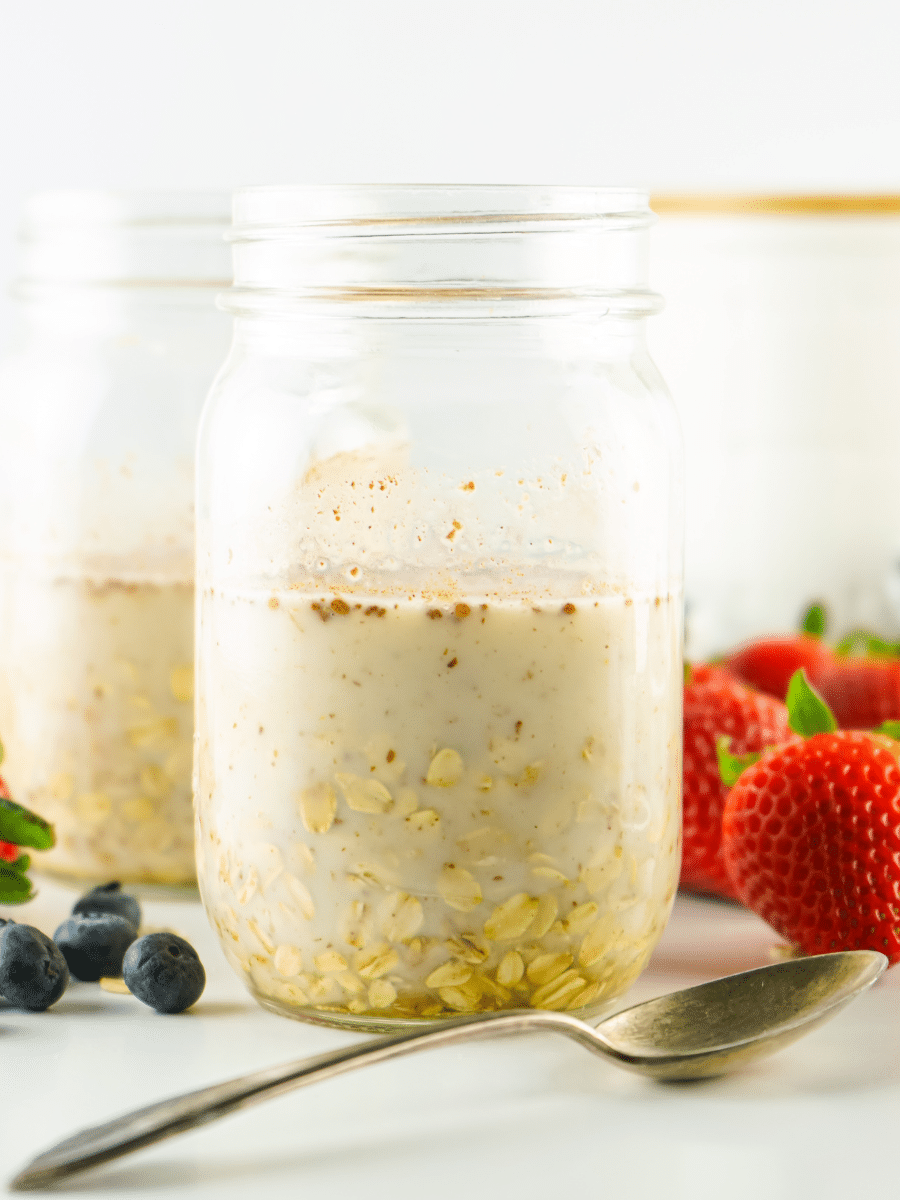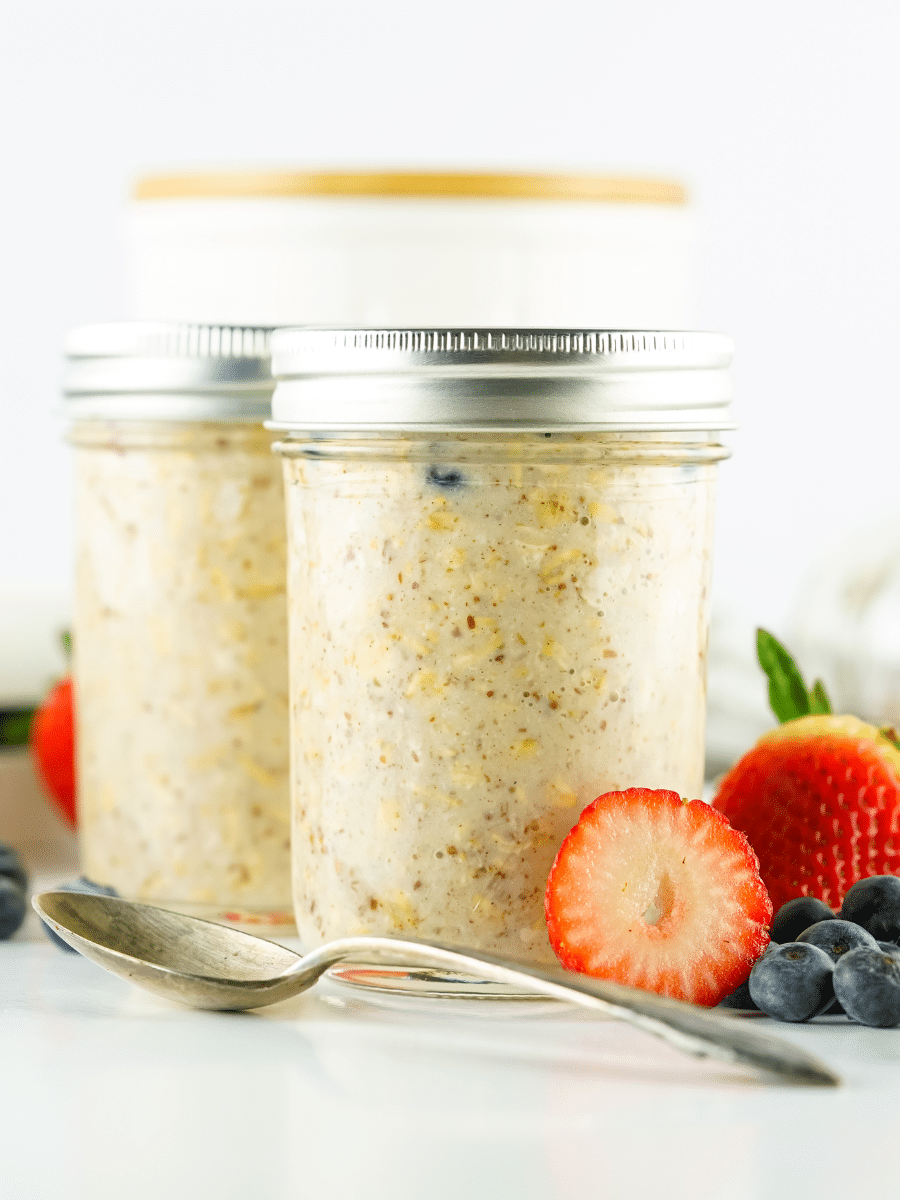 Allow the oats to chill overnight (8 hours).
Top with your favorite berry and enjoy!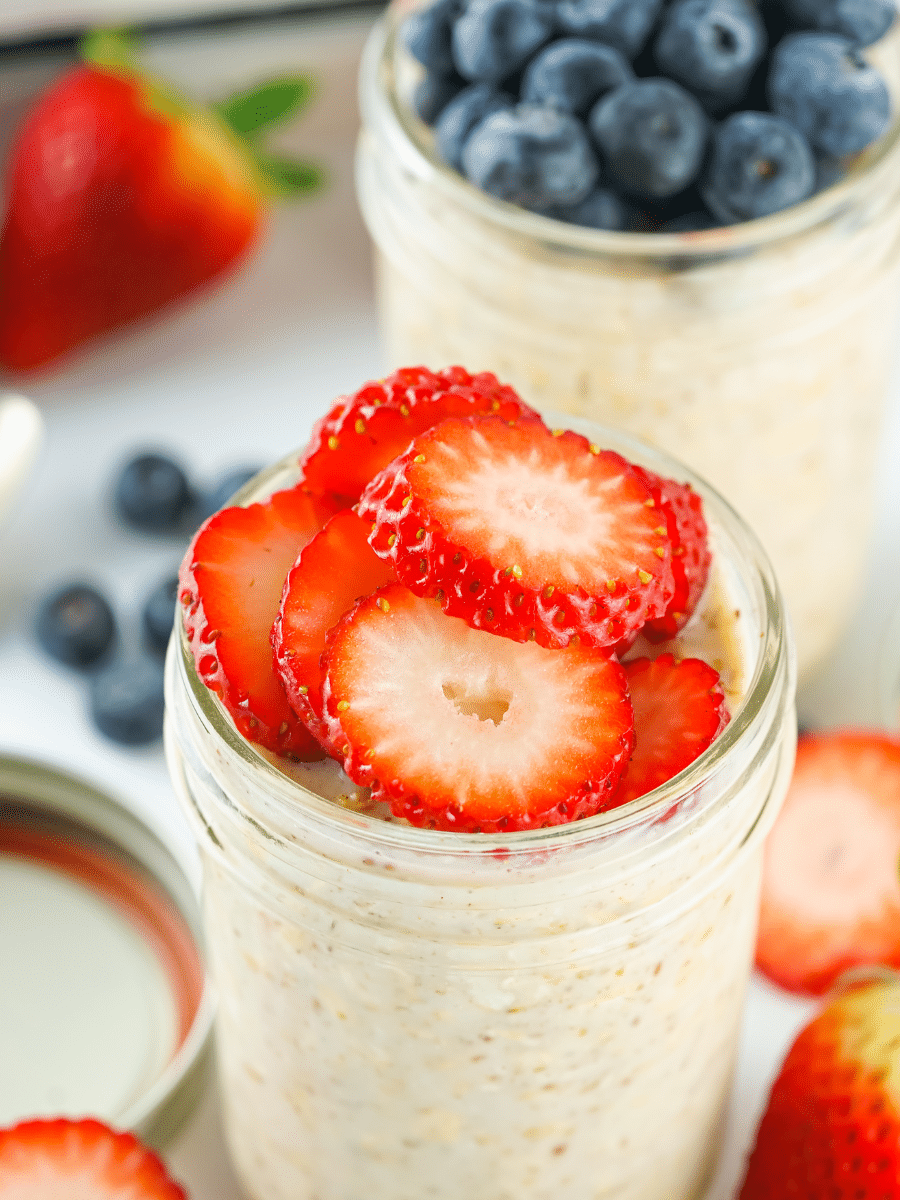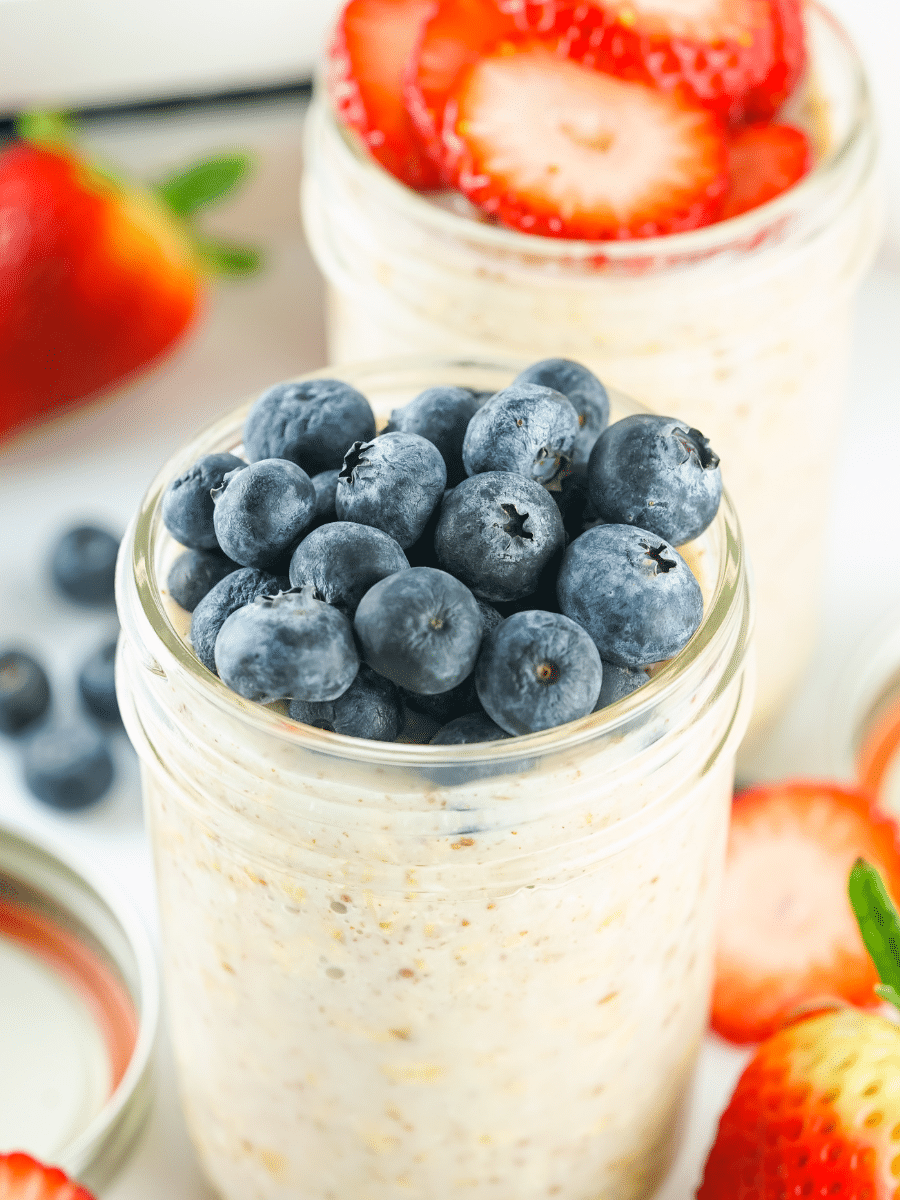 Tips for Making Lactation Overnight Oats
While some individuals may be okay with eating overnight oats after only 4 hours in the fridge, I prefer a softer texture. Ultimately, deciding when to consume your oats is up to you, but I recommend allowing for at least 4 hours of chilling time to ensure they reach the desired consistency.

Although it's entirely optional to include berries in your recipe, it's worth noting that they are an excellent choice for boosting lactation. However, feel free to use any berry that you prefer, or skip them altogether if they're not to your liking.

At first glance, flaxseed may appear unappetizing, but don't let its appearance deter you. It's actually one of the most effective ingredients for increasing milk supply. While some individuals may struggle to consume flaxseed on its own, when it's ground and used in this recipe, you won't even notice it's there. I highly recommend trying it out before deciding against it. But if you still can't stomach it, don't worry! You can omit it from the recipe without substituting it.

If you're not a fan of maple syrup, feel free to substitute it with honey instead. Both organic maple syrup and honey have proven to be beneficial for boosting milk supply. In fact, you can even add more of either sweetener to the recipe if you prefer a stronger sweetness. The beauty of this recipe is that it's easily customizable to suit your taste preferences and dietary needs.

Don't worry if you're not a fan of almond milk, as you can use any milk you prefer in this recipe. While most types of milk are beneficial for milk supply, almond milk is considered one of the top options. This is why it's my personal preference for this recipe. However, feel free to use any milk you choose, as the recipe is versatile and adaptable to your tastes and preferences.

Steel-cut oats and rolled oats will work just as well as old-fashioned oats.

You can easily adjust the recipe by adding ¼ cup of milk if you prefer your overnight oats to have a thinner consistency. This will help to create a smoother and more liquid texture, perfect for those who enjoy a less thick consistency. Don't hesitate to experiment with the recipe until you find the perfect balance that suits your taste and texture preferences.
Each ingredient in this recipe has been specifically chosen for its proven ability to increase milk supply. To achieve the best results, it's recommended to stick with the listed ingredients or their substitutes.
So, try these lactation overnight oats, whether you're a new mother struggling with a low milk supply or just looking for a healthy and delicious breakfast. They're easy to make, customizable to your preferences, and, most importantly, they may help boost your milk production.