Bananas are an excellent choice for homemade baby food, rich in potassium, fiber, and other essential vitamins and minerals.
Homemade banana puree is easy to prepare, and you can customize it to suit your baby's preferences. In this guide, we will take you through making homemade banana puree, from selecting the right bananas to storing the puree for future use.
As an Amazon Associate, I earn from qualifying purchases. The links below may be affiliate links. Please read my disclosure policy for more information.
Items Needed:
Prep Time: 2 Minutes
Yields: 12 Ounces
Ingredients:
2 Medium Bananas
1 Tablespoon Water
Directions:
Put the bananas into the food processor and process until smooth. While processing, pour in the water. If necessary, stop and scrape down the sides of the processor. Continue processing until the mixture is smooth.
Serve immediately or store properly until ready to use.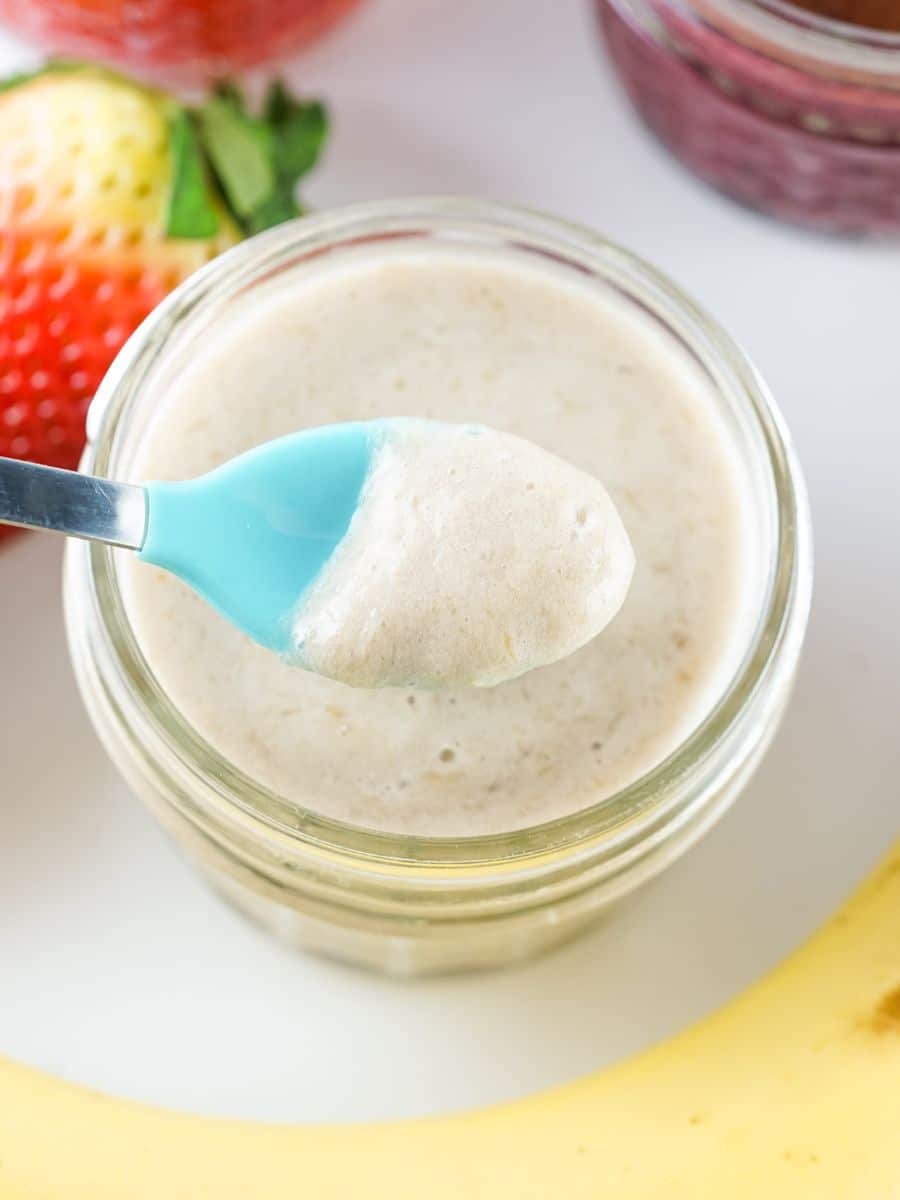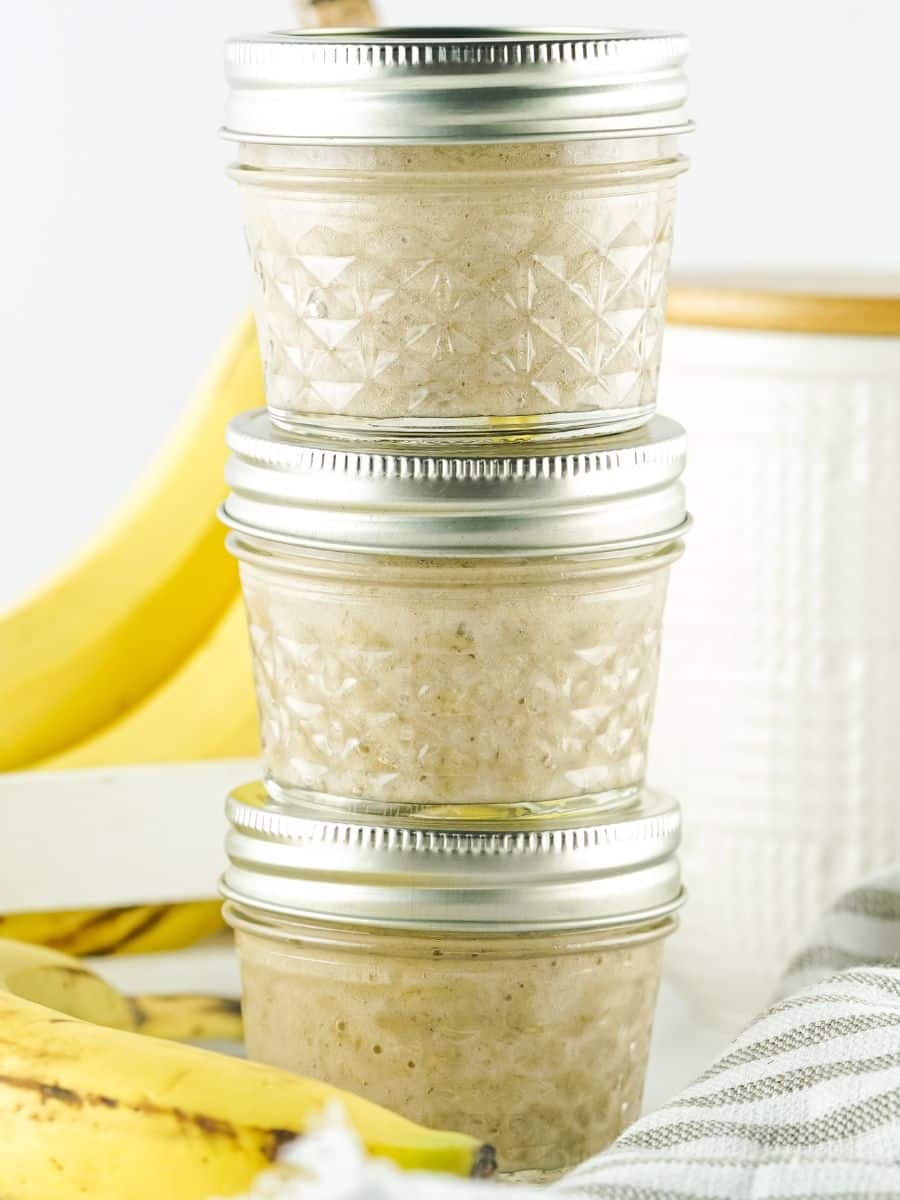 Tips for Making Banana Puree:
Ensure proper storage of your baby's food between feedings. I use 4-ounce mason jars for refrigeration and do not store them for more than 4-5 days.
I place baby food in sealed bags and lay them flat to freeze. This method keeps the food fresh for up to 3 months. You can also use child-safe airtight containers for both the fridge and freezer.