Introducing solid foods to your baby can be exciting and overwhelming for any parent. Making homemade baby food is a great choice if you're looking for a nutritious and wholesome option.
Sweet potato puree is an ideal first food for babies, packed with essential vitamins, minerals, and fiber. By making sweet potato puree at home, you can ensure your baby gets a nutritious and delicious meal while saving money.
In this guide, we'll provide step-by-step instructions on making homemade sweet potato puree baby food.
As an Amazon Associate, I earn from qualifying purchases. The links below may be affiliate links. Please read my disclosure policy for more information.
Items Needed:
Prep Time: 10 Minutes
Cook Time: 25 Minutes
Yields: About 16 Ounces (2 cups)
Ingredients:
1 Large Sweet Potato
1 Cup Water
Directions:
Preheat the oven to 350 degrees.
Wash, peel, and chop your sweet potato. Make sure the chunks are no bigger than an inch in size.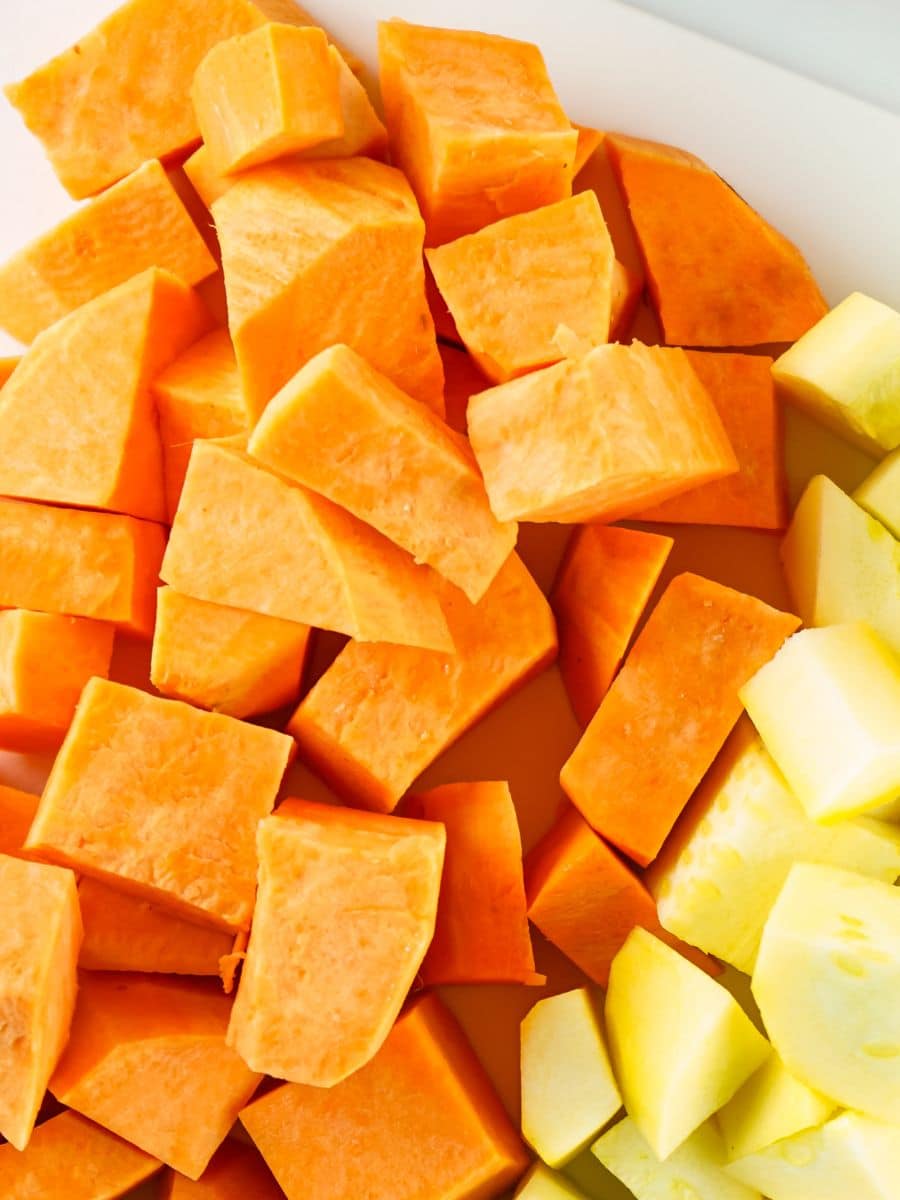 Cover a baking sheet with parchment paper and place the sweet potato chunks on top. It's OK if they overlap.
Bake for 25 minutes or until fork tender.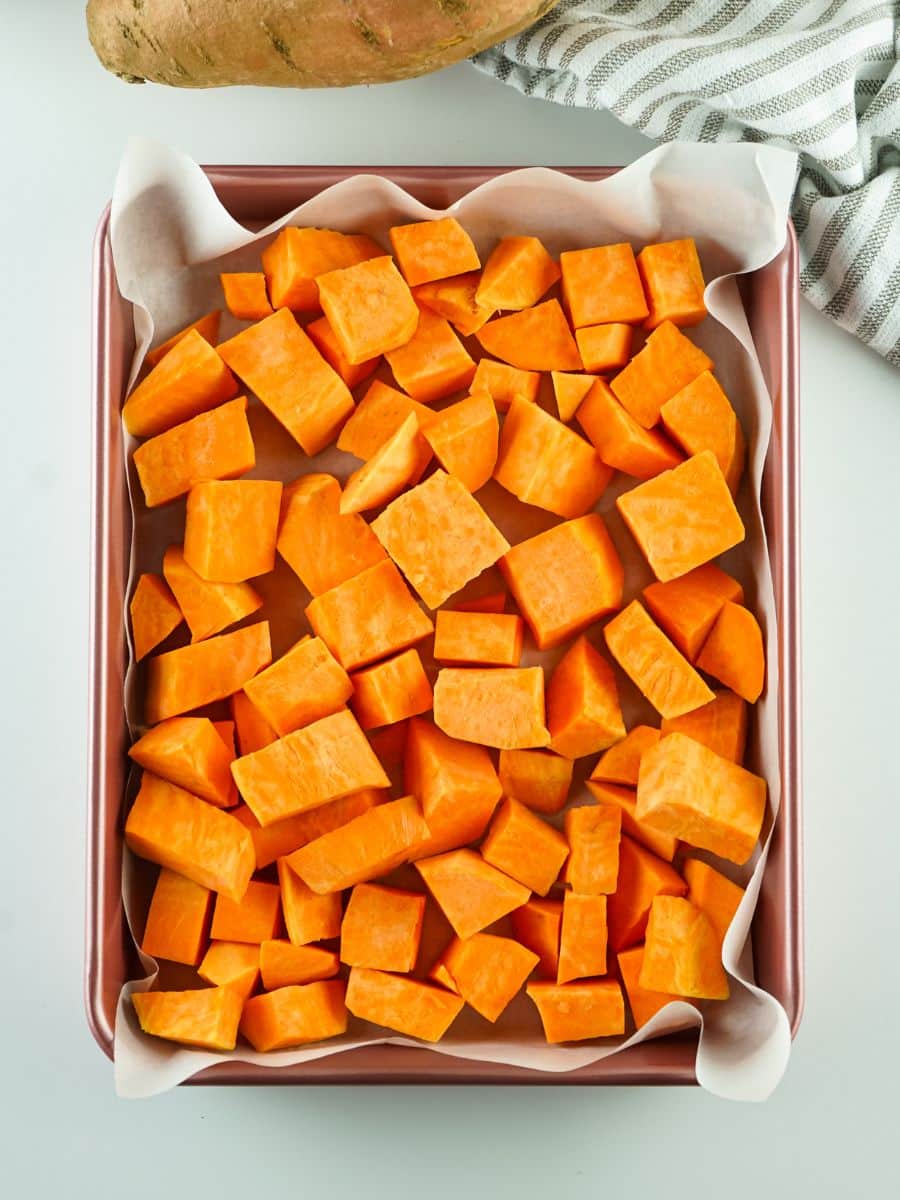 Allow the sweet potato to cool for a bit, and add it to a food processor with ¼ cup water.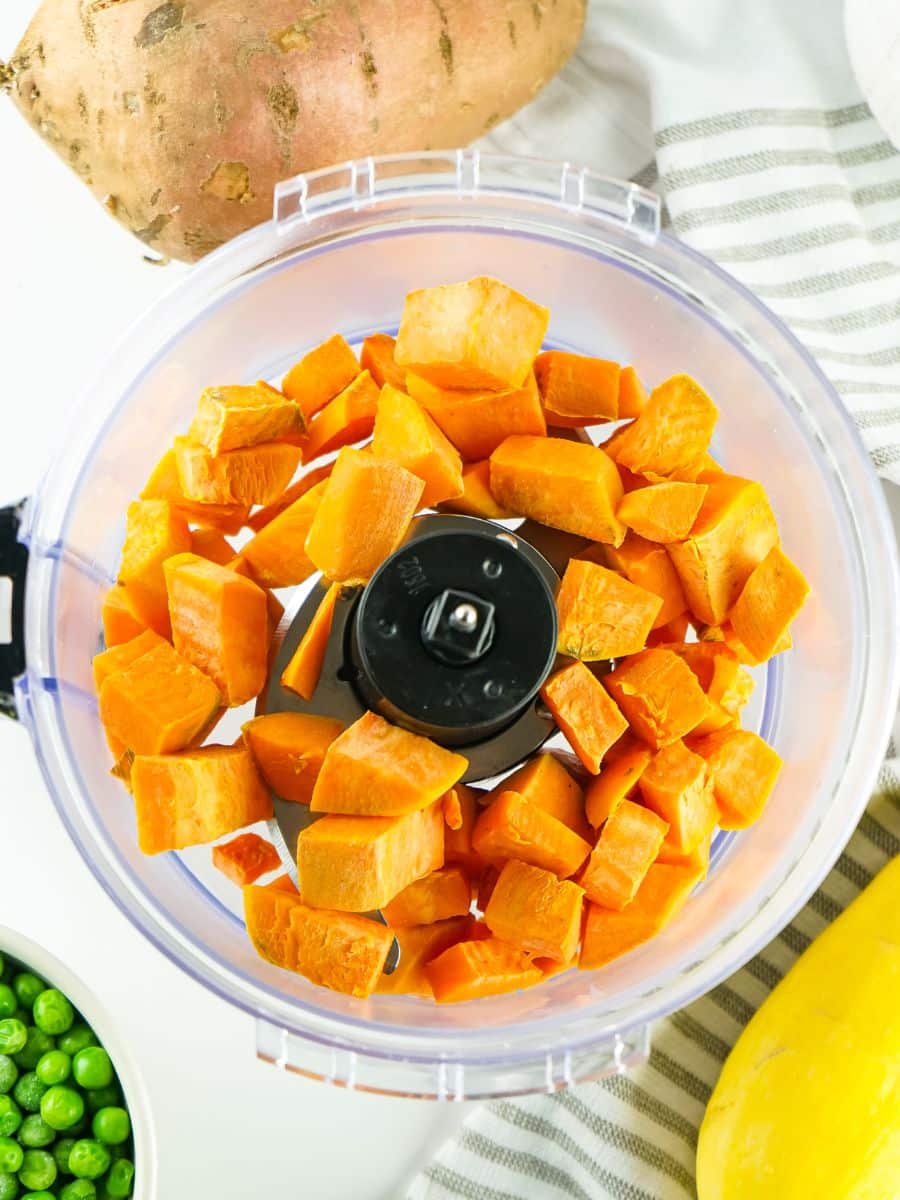 Add a bit of the water at a time until the right consistency is reached, pausing to scrape down the sides if necessary. You'll want it to be thinner than mashed potatoes.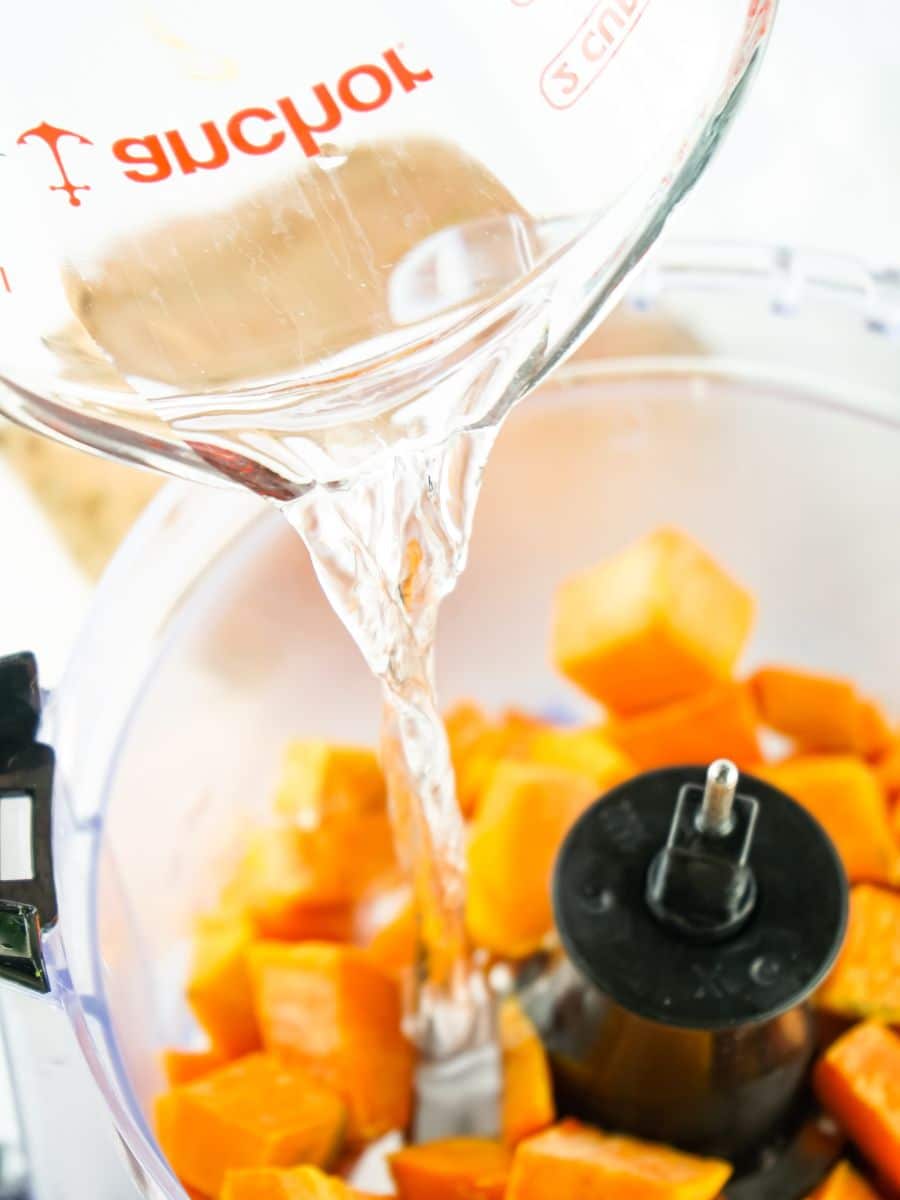 Serve immediately or add to jars if desired and refrigerate for up to 1 week or freeze for up to 3 months.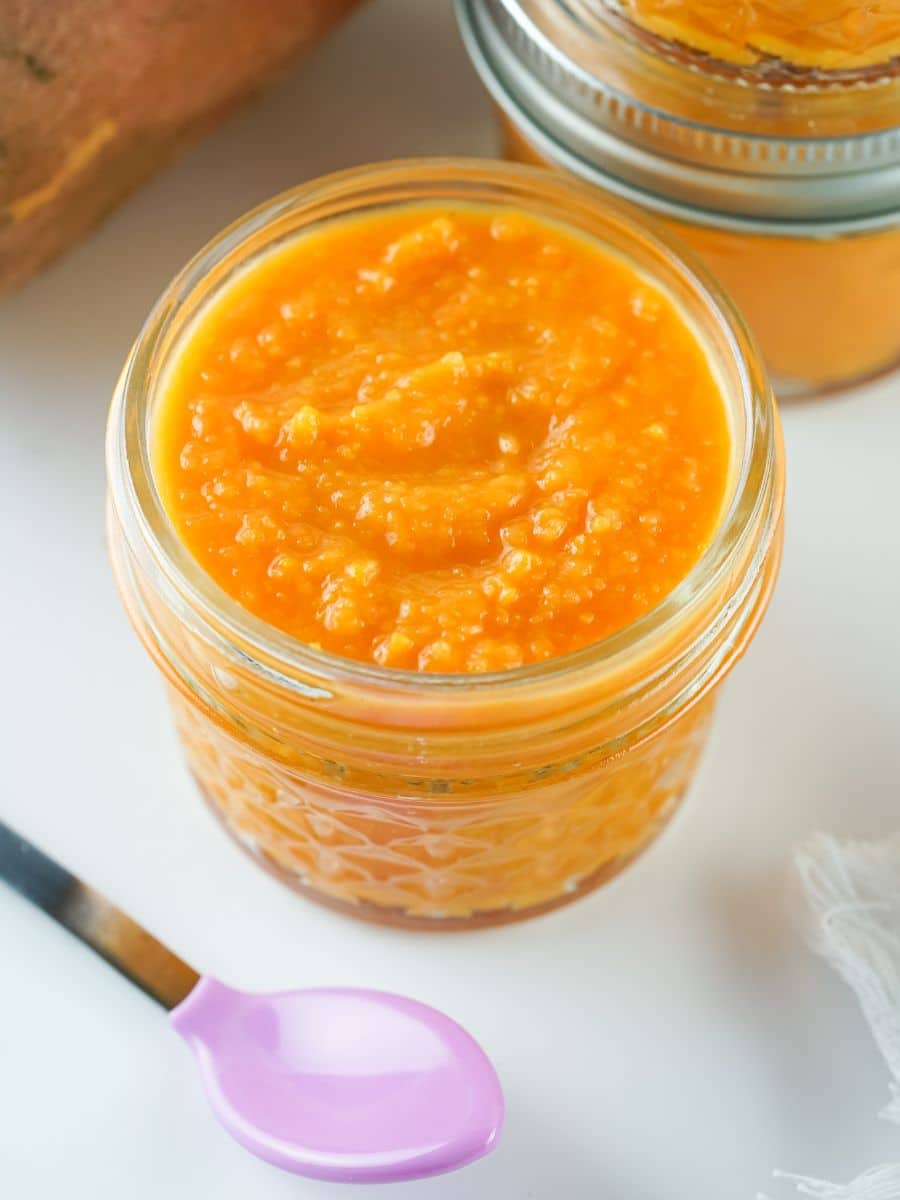 Tips for Making Sweet Potato Puree:
You can apply these basic recipes to any type of vegetable you encounter. The water needed may vary, so start with a small amount and gradually add more until you reach the desired consistency.
Before blending, most vegetables should be steamed or baked to ensure a smoother texture. Avoid boiling, as it can cause the nutrients to leach into the water and be lost.
This homemade baby food won't have the same consistency as store-bought options, but if you prefer a completely smooth texture, you can strain it through a fine mesh sieve or use a baby blender.
Allow the food to cool down after blending before serving it immediately.
You can freeze baby food in various ways. One option is to lay quart baggies flat in the freezer. Alternatively, you can use silicone molds or ice trays to portion the food and transfer it to a sealed container for storage.
If you want to avoid using water, breast milk or formula can be used to thin out the baby food.
A 1/8th baking sheet works well for smaller batches, but you can use a larger sheet if you make a larger batch.