Baked pumpkin cheesecake is a delicious dessert perfect for any occasion, whether it's a holiday gathering or a casual get-together with friends and family.
This rich and creamy cheesecake is made with a mixture of cream cheese, pumpkin puree, and warm spices like cinnamon and nutmeg, all baked into a buttery graham cracker crust. The result is a heavenly dessert that will impress anyone who tries it.
While this recipe is keto-friendly, you don't need to follow a low-carb diet to enjoy the wonderful flavors of this baked pumpkin cheesecake.
So go ahead, and treat yourself to a slice (or two!) of this indulgent dessert.
Ingredients: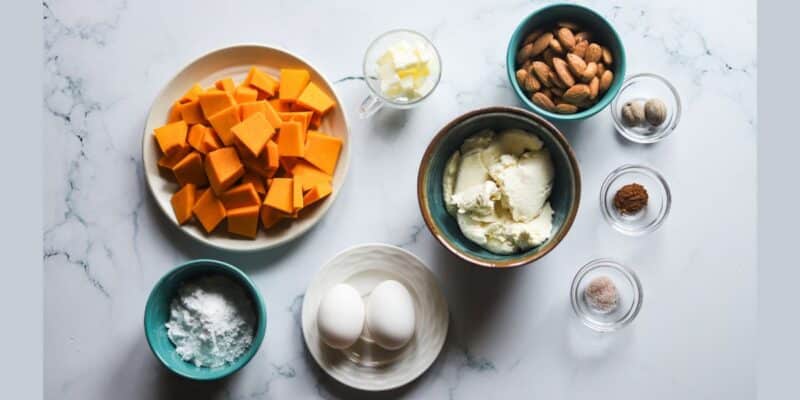 For the Biscuit Base:
1 ½ cups – Almond flour or ground almonds
4 tbsp – Butter
¼ tsp – Salt
2 tbsp – Powdered Erythritol sweetener
For the Pumpkin Puree:
500g – Pumpkin
¼ tsp – Salt
¼ cup – Powdered Erythritol sweetener
1 tbsp – Butter
¼ cup – Water
For the Cheesecake Filling:
½ cup – Pumpkin puree
½ cup – Powdered Erythritol sweetener
2 cups/450g – Ricotta or cream cheese
2 Eggs
¼ cup – Cream
1 tsp – Ground Cinnamon 
¼ tsp – Grated nutmeg
Method:
For the Biscuit Base:
If using whole almonds, grind the almonds to a powder in a mixer.
Take it out in a bowl and add the remaining ingredients.
Mix everything well until evenly combined.
Place it on the baking pan and press down with a spoon or with your hands to form an even layer.
Bake it in a preheated oven for about 10-15mins at 190 degrees Celsius until the edges turn slightly golden.
Take it out and let it cool.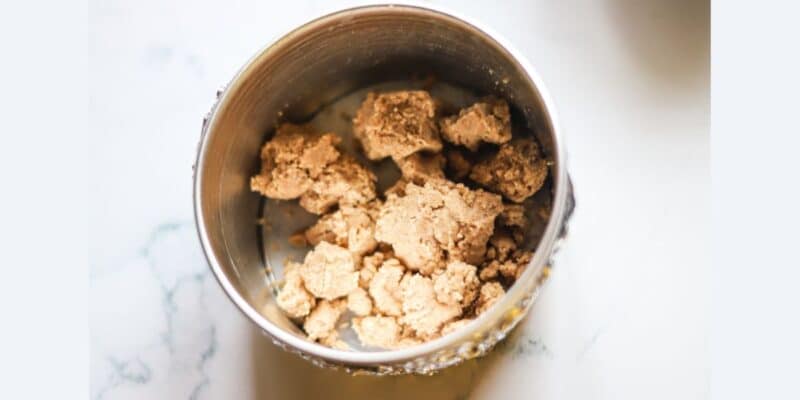 For the Pumpkin Puree:
Core, peel and dice the pumpkins into small pieces.
Place a pan over medium heat and add butter.
Once the butter melts, add the diced pumpkin and roast it stirring.
occasionally until the pumpkin starts to caramelize / turn brown around the edges.
Add the salt, 2 tbsp sweetener and water to the pot.
Cover the pot and let the pumpkin cook until fork tender.
Let this cool to room temperature and then with the help of a stick blender or mixer, puree the pumpkins.
For the Cheesecake Filling:
Take the eggs and sweetener in a bowl and whisk it with an electric whisk for a few minutes.
Add in the cream and cheese next and whisk again until everything is well combined.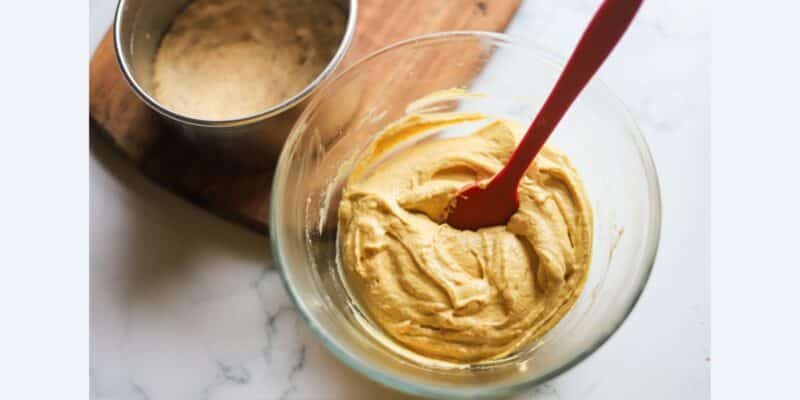 Now add the pumpkin puree, cinnamon and nutmeg and give it a final whisk until it is smooth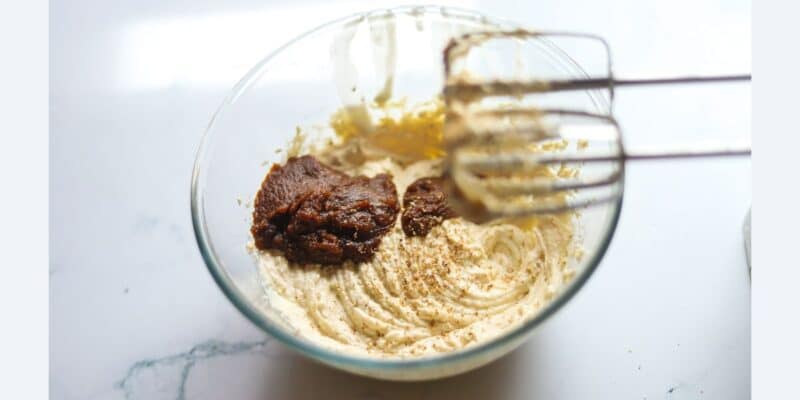 Pour this in the baking tray over the biscuit pase.
If you use a loose bottom pan, cover the outside nicely with two layers of aluminum foil.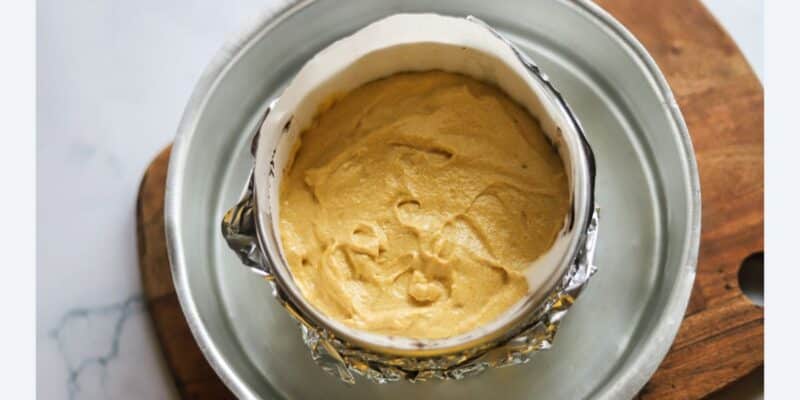 Place it on a water bath. (Take a bigger tray and fill it half with warm water)
Bake the cheesecake in a preheated oven at 180degrees Celsius for about 40 minutes.
Let this cool completely and chill it in the refrigerator for around 4-8 hrs before serving.